Pokemon Rings
The Pokemon company and Japanese jewellery brand Ginza Tanaka have teamed up to launch new Pokemon wedding and engagement rings for all you Pokemon lovers out there.
The new series features gold and silver rings in several designs. Prices range from ¥115,500 (~S$1,493.75) to ¥346,500 (~S$4,481.26). The rings are available on The Pokemon Centre website.
Engagement rings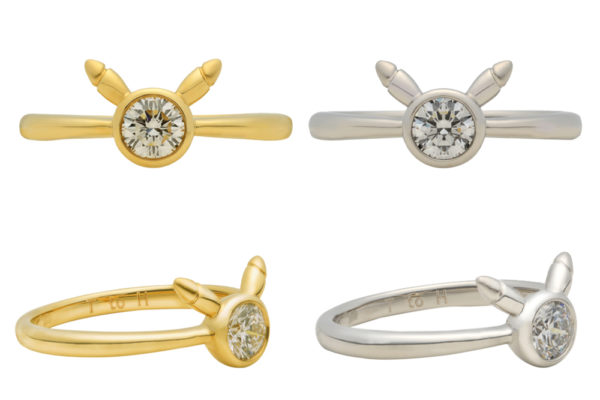 Daringly express your love for your partner and for Pikachu all at once with this super cute Pikachu Face Engagement Ring. Pikachu's iconic ears are replicated as little "antenna"  popping out at the top, while its face is replaced with a 0.3-carat diamond in the middle.
The ring is available in 18-karat gold and Pt950 solid platinum, so you can choose how you prefer to match rings with your significant other, whether in a gold-gold, silver-silver or gold-silver pair. You can also add a short engraving on the inner part of the engagement ring to make it unique. The Pikachu Face Engagement Ring costs ¥346,500 (~S$4,481.26) each.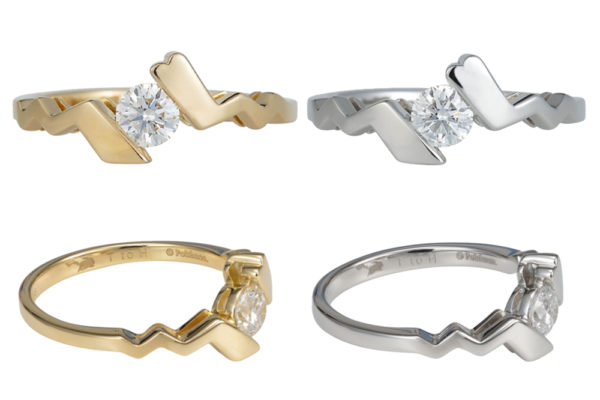 If you want to incorporate Pikachu into your jewellery but prefer something understated, this Pikachu Tail Engagement Ring might be right up your alley. Just like Pikachu's tail, the front portion of the ring is shaped like a thunderbolt, except there's a 0.3-carat diamond in the centre.  Both the 18-karat gold and pt950 solid platinum rings cost ¥346,500 (~S$4,481.26) each.
Also read:
ETUDE x Disney Tsum Tsum Collection Has Lip Tints That Bobble Sideways So You Can Have Fun While Touching Up
Wedding rings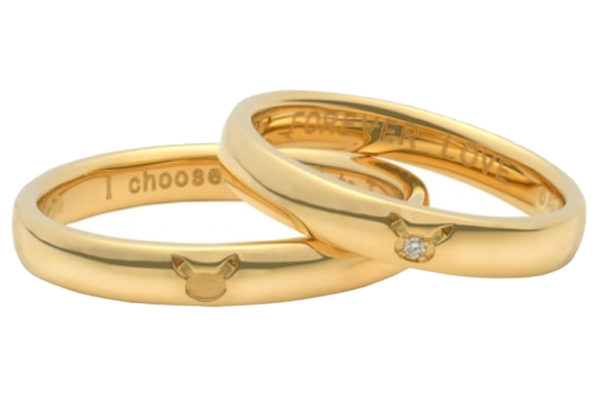 Skip the big diamonds and intricate shapes for a more classic wedding band. This Pikachu Face Wedding Ring has a small Pikachu face debossing, and allows a longer text to be engraved, so you can include an inside joke or a short message to express your love. 
The rings are made of 18-karat gold. One even has a tiny 0.02 carat diamond on it. Prices for the wedding bands range between ¥115,500 (~S$1,493.75) and ¥121,000 (~S$1,566.83).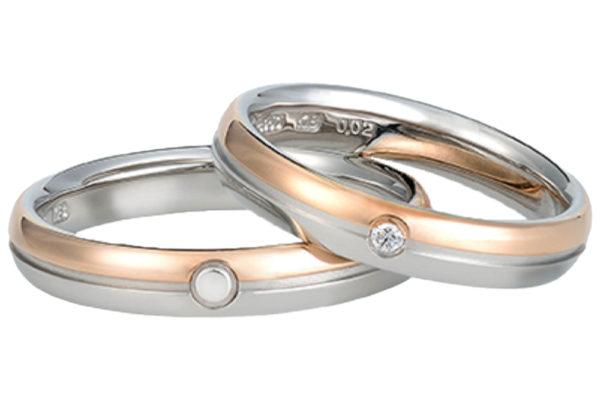 For a subtle Pokemon reference in your wedding band, this Monster Ball Wedding Ring is perfect for you. Half of the ring exterior is in rose gold, with a circular engraving or a 0.02-carat diamond in the middle to mimic the actual Pokeball design. The rest of the ring is in pt950 solid platinum. Prices range from  ¥115,500 (~S$1,493.75) to ¥121,000 (~S$1,566.83).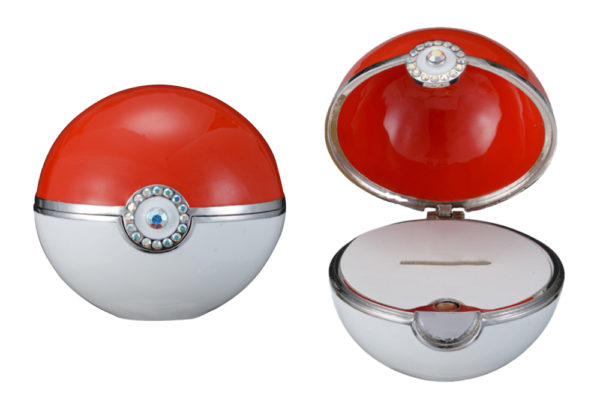 To make everything even better than it already is, the ring box is in the shape of a Pokeball, with added crystal embellishments.
Pokemon Engagement & Wedding Rings Make It Easier To Say "I Do"
Unfortunately, the Pokemon Company only does delivery within Japan. So for now, just stick to feasting your eyes on these beauties. If you're planning to propose to bae in the future, however, you could just plan ahead and get these rings on your next Japan trip. 
Also read:
These Viral Pokemon Boots From Zara China Are Now On Sale To Accompany Your Pokemon GO Adventures
All images: Source