Adidas x Pokemon Collection
If you're still kicking yourself for missing out on last year's Pokemon x Adidas collection, fret not. Adidas and Pokemon have collaborated again on Pikachu slides, sneakers, bags and apparel, so you can pick and choose from the lot.
Some items in the collection are already available for purchase on Adidas Singapore's website, with prices ranging between $40 to $90. If you can't find the items you're eyeing there, you can check out Adidas Japan's website for the full collection.  
Footwear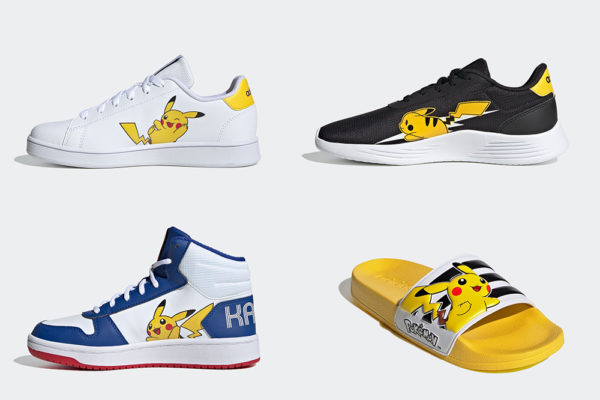 Clockwise from top left: Advantage, Lite Racer 2.0, Adilette Shower Slides, Hoops 2.0 Mid  
The Adidas x Pokemon sneakers and slides each feature a Pikachu illustration on the side or on top. You can explicitly show your love for the adorable anime character as you strut down the street.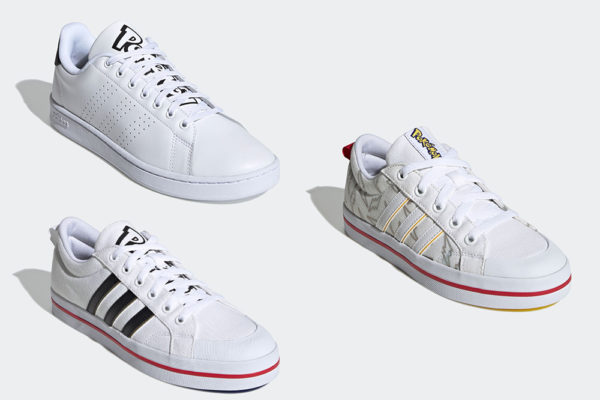 If you're more of a closeted fan, or just prefer a toned-down look in general, the collection also has  monochrome Advantage (top left) and Bravada (bottom left) sneakers. Both shoes have the Pokemon logo hidden underneath the laces for that subtle peek-a-boo effect.
You can also opt for the slightly flashier thunderbolt Bravada sneaker (right). It has a coloured Pokemon logo on the tongue, and bolts of lightning scattered across the shoe.
Bags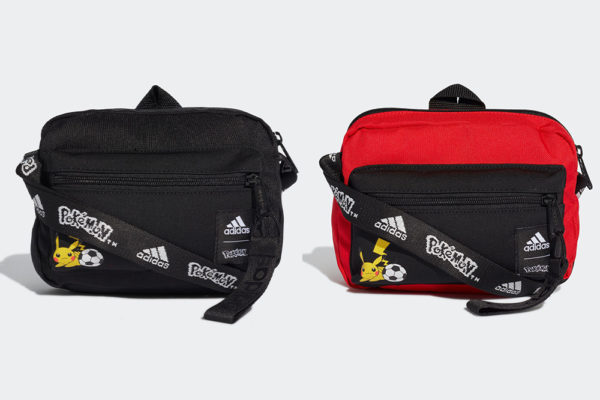 Your YP sling bags can now be switched out for these Adidas x Pokemon upgrades. Arriving in 2 colourways, the Pokemon Organiser comes with a mini Pikachu-playing-soccer graphic, and a crossbody strap with Adidas and Pokemon logos taking turns to appear.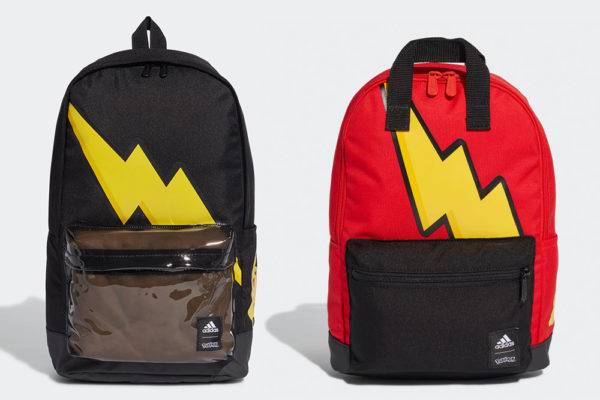 For the tech junkies who have to carry their laptop or tablet around everywhere, these Pokemon backpacks let you conveniently lug them around. The black backpack has a transparent front pouch and measures 46cm x 26.5cm x 16cm, while the red bag is smaller at 25cm x 35cm x 11cm.
Also read:
Pokemon Wedding & Engagement Rings Let You Tell Your Lover "I Choose You" In The Most Adorable Way
Apparel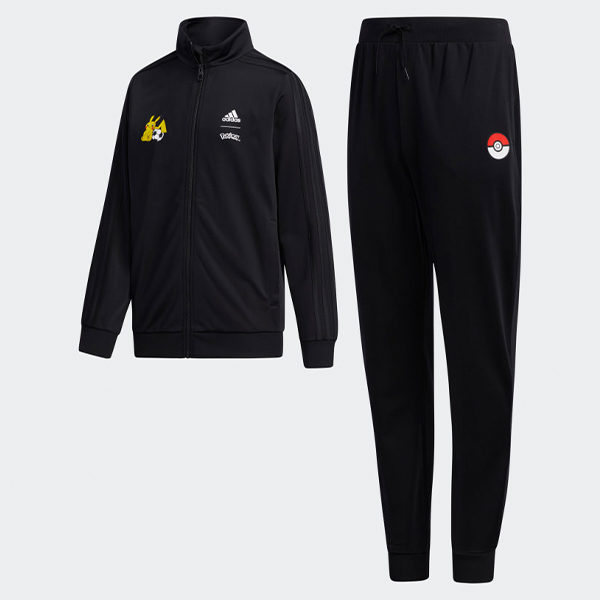 Tracksuits are the uniform of the homebodies. Adidas has a Pokemon Tracksuit in black that's perfect for WFH. 
The jacket top has a Pikachu and Adidas motif, while a Pokeball adds detail to the pants. You can choose to wear the pieces separately or together, depending on the occasion.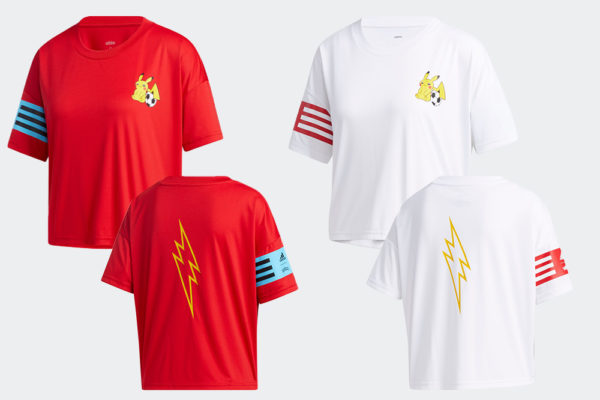 The Pokemon Cropped Jersey is a safe bet for your #OOTD on a casual trip to your neighbourhood mall.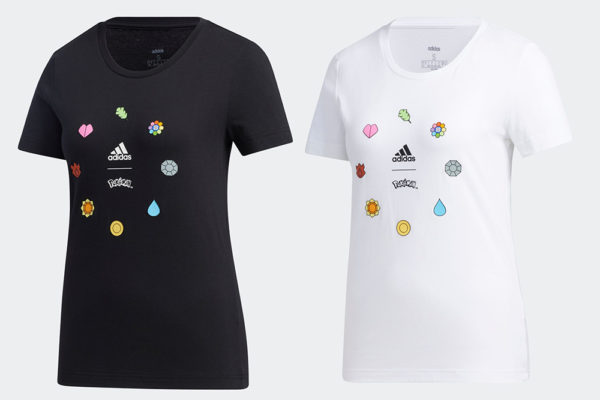 Hit the gym with the Pokemon Kanto Badges Tee to assert your victories from the Pokemon gyms.
Adidas x Pokemon Collection For The Pokemon Fans
Most of the Adidas x Pokemon collection is now available on the Adidas Singapore website. If the items you covet are not there, you can feast your eyes on the full collection on the Adidas Japan website, and at the same time, hope that they will make their way here. Otherwise, you can check out eBay or use a parcel-forwarding service like vPost.
Also read:
Adidas China Has Gudetama Apparel & Sneakers So You Can Lounge Around With Your Lazy Egg Buddy
All images: Source