Pokemon x LeSportsac Collection  
[Update] The Pokémon x LeSportsac collection will debut exclusively on LazMall on 29 June 2020, on LeSportsac's digital flagship store.
Nintendo and American handbag brand LeSportSac have unveiled a collection that is going to thrill fans of the Pokemon franchise. The Pokemon x LeSportsac collection consists of over 35 items, from wallets to pouches to backpacks.
For now, the collection is scheduled to be released in Singapore in June 2020. If you're a hardcore Pokemon fan, keep reading to the end to find out how you can get your hands on it before that.
LeSportsac first teased the collaboration with an Instagram post on 1 April 2020. Naturally, people were worried about whether it was simply an April Fools' joke. Luckily, their fears were unfounded.
The collection is split into different lines, including Pokemon Pixel, Pikachu Fun, Pikachu Checkered, Pokemon Dots and Poké Ball. Whether you want to proclaim your love for Pokemon from the mountaintops, or would rather whisper it to those in the know, there's a design for you.
Poke Ball series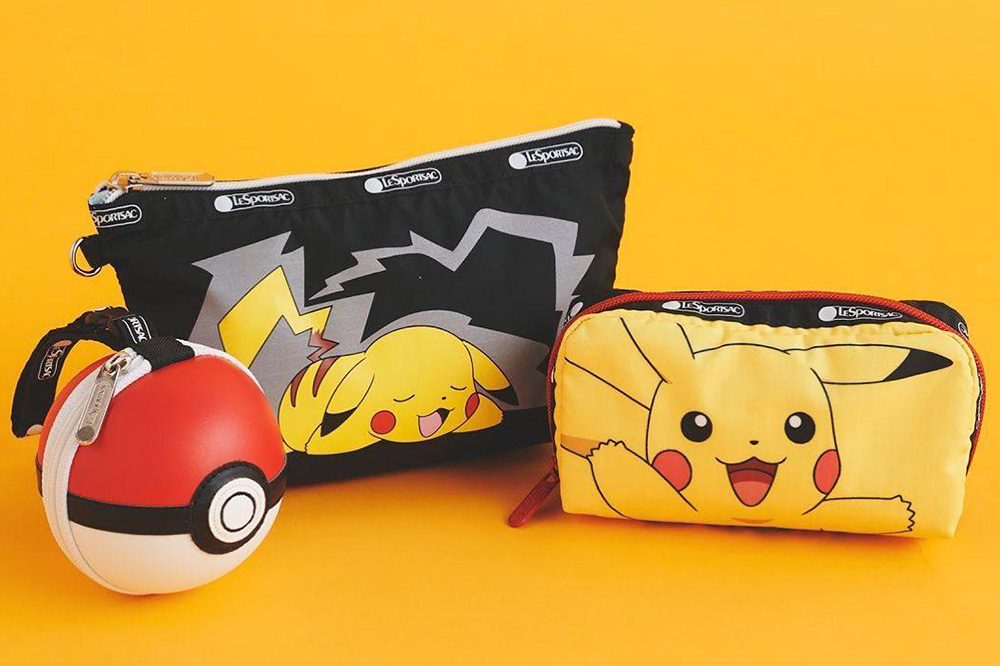 Source
This one's for those who love all things cute. The Poke Ball wristlet (left) can store your keys and loose change, and give you instant street cred too.
Pikachu lovers will fall hard for the pouches. The first one features the mouse lying down with its eyes closed, the other with its arms spread out like it's giving you a hug.
Pikachu Checkered series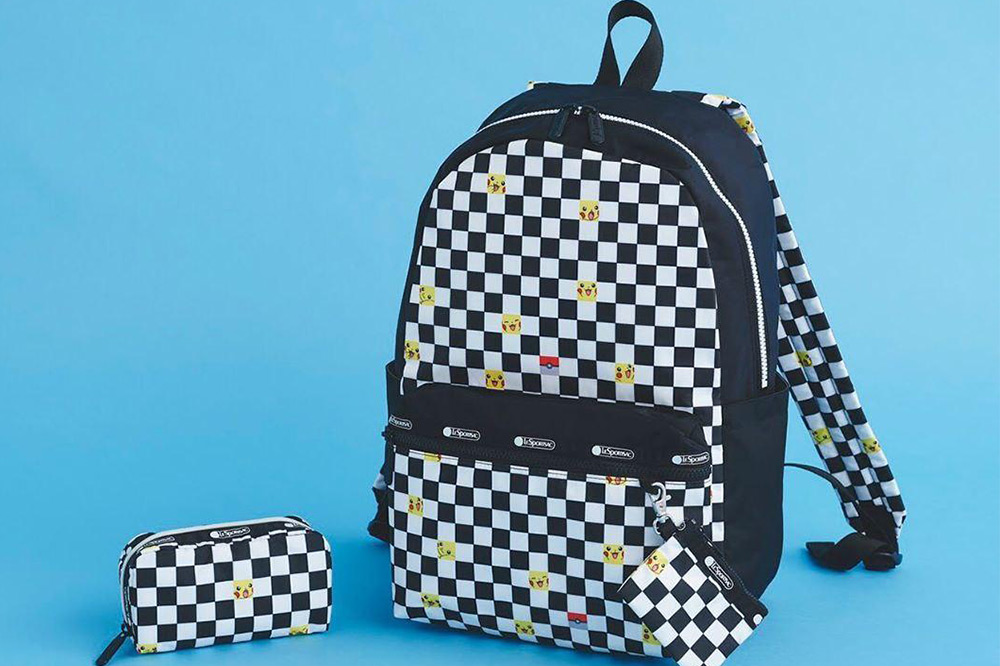 Source
This black-and-white checkered design is for Pikachu enthusiasts who prefer a more subtle take. Pikachu's gleeful mien replaces some of the checks on the design, along with a Poke Ball.
You can get it as a backpack, which comes with an extra small pouch, or as a cosmetics pouch.
Also read:
These UNIQLO Pokemon Tees Let You Relive Your Childhood Days With Added Hypebeast Vibes
Pikachu Fun series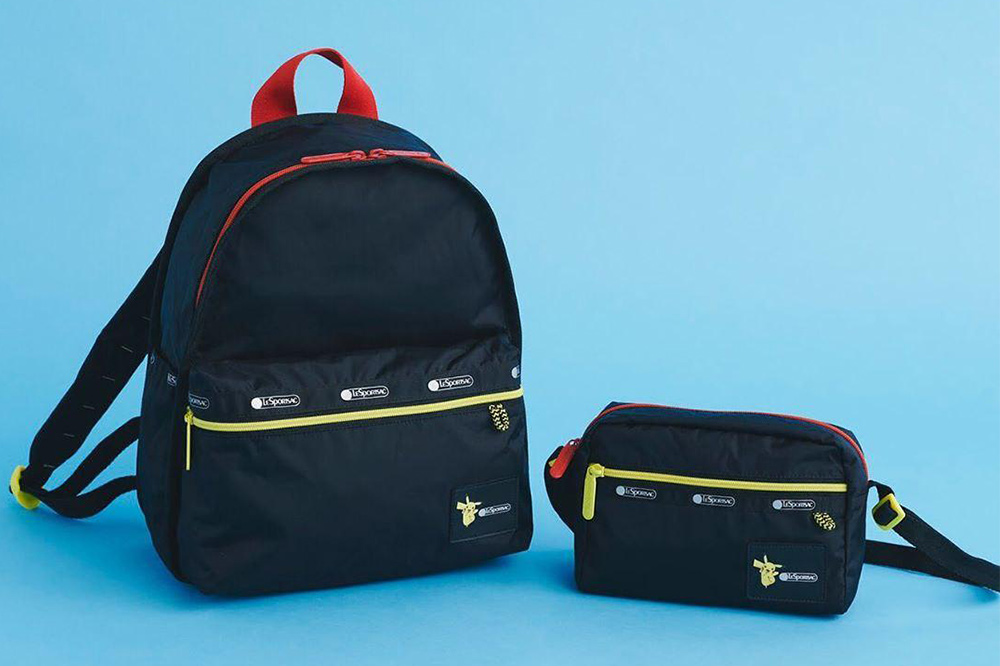 Source
If you're wondering where's the "fun" in this Pikachu Fun line, well, it's hidden within the bags. The bags themselves are in plain black, with yellow and red accents. They also sport a patch with both brands' logos on them.
Open the bags and you'll find a the Pokemon Dots pattern (below) as the lining for an unexpected bit of colour.
Pokemon Dots series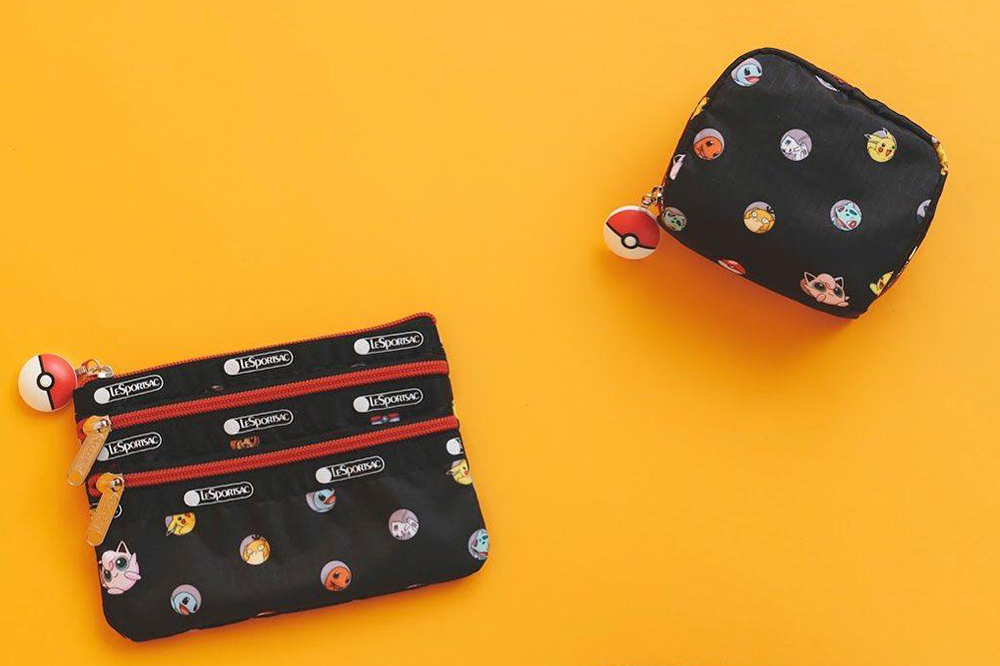 Source
Fret not if your favourite Pokemon is not Pikachu. The Pokemon Dots line puts the spotlight on all your other favourites as well. We spy Charmander, Eevee, Jigglypuff, Squirtle and more peeking out from the dots. The Poke Ball zipper is also a nice touch.
Pokemon Pixel series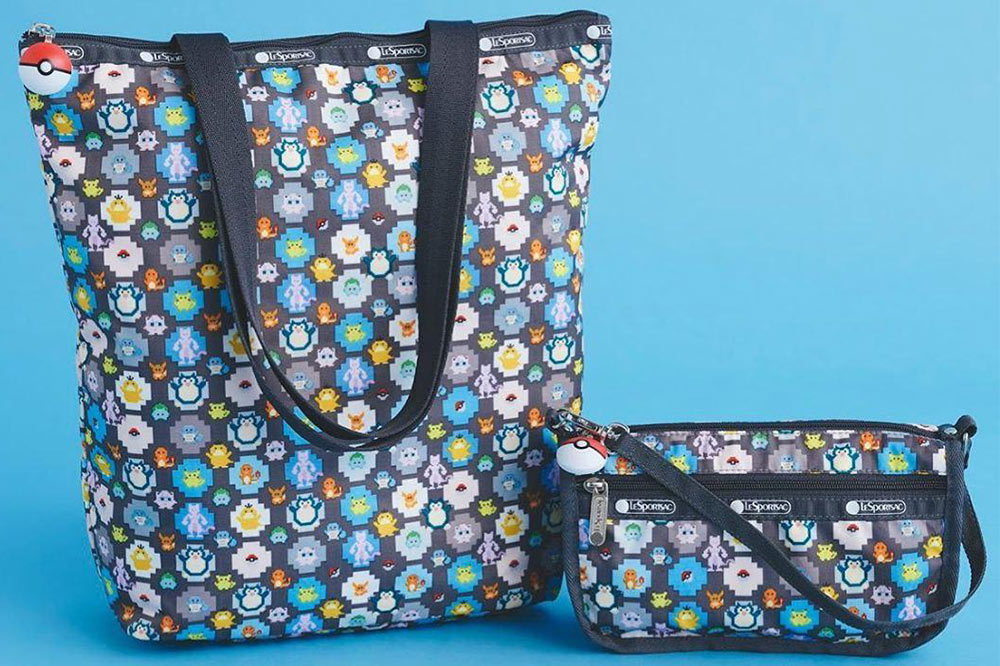 Source
While the other designs are mostly in black, white, red and yellow, the Pokemon Pixels series is a lot more colourful. Again, it stars fan favourites like Charmander, Eevee, Jigglypuff, Squirtle, Psyduck and more. The bag designs are a lot roomier too, with a tote bag and a sling bag, both with a Poke Ball zipper.
The Pokemon x LeSportsac Collection Has Over 30 Wallets, Backpacks, Pouches & More 
These are just some of the designs available in the Pokemon x LeSportsac collection, which launched in Japan on 22 April 2020. It is scheduled to be released in Singapore in June 2020, if there are no delays due to COVID-19. If you can't wait till then, you can also pre-order some pieces from the collection via Airfrov.
At the same time, you can join in the wait for the launch of the Uniqlo x Pokemon tees by Daniel Arsham.
Also read:
Bossini Has Pokemon Apparel For Men, Women & Kids So Your Whole Family Can Look Like Pokemon Trainers