Prada x Adidas Sneakers & Bowling Bag
Unless you've been living under a rock, you've probably heard about Prada and Adidas' first collaboration.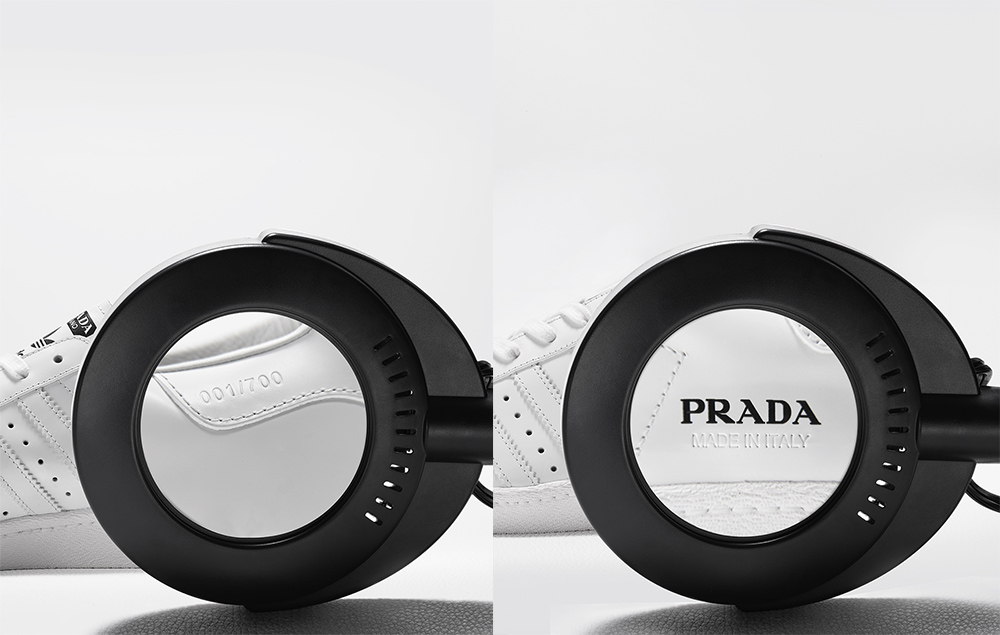 Together, the brands have put an all-white spin on the iconic Adidas Superstar sneaker. They've kept its classic 3 stripes on the sides of the shoes, except they're in white for a clean look. The unisex sneaker features an edition number as well as a Prada logo stamped on the side.
In addition, the brands are also releasing a larger version of Prada's Bowling Bag in white calf leather. The bag fuses Prada's signature silhouette with the functionality of Adidas' OG gym bag. Both the sneakers and bag would pair well with a tracksuit or jazz up a T-shirt and jeans combo.
The limited-edition collection will be available on the Prada and Adidas websites on 4 December 2019. There will only be 700 pieces available worldwide, so you'll want to get your fingers and credit card ready. Prices have not been disclosed yet, but we'll keep you posted here.
Also read:
Adidas x AriZona Iced Tea Collection Lets You Revel In Sweet Summer Days
Past collaborations
It's not the first time Adidas has collaborated with a fashion label. The sportswear brand has teamed up with Kanye West (above), Raf Simons, Rick Owens and Stella McCartney, to name a few.
Prada is no stranger to streetwear either, as it rebooted its sportswear-inspired line last year, now known as the Prada Linea Rossa. Since then, celebrities including the likes of Willow Smith (above), ASAP Rocky and Frank Ocean have taken pieces from the collection out for a spin.
More Prada & Adidas Collaborations To Come
The 2 brands have revealed that they're joining forces for a long-term collaboration, so expect new products coming down the pipeline. These upcoming drops will draw from the archives of both brands to combine their shared heritage in sports.
They've promised the release of new Luna Rossa sailing footwear, which will be revealed to us in 2020. We'll be keeping our eyes peeled for that one.
Also read:
New Adidas Rainbow Collection Celebrates Pride Month And Supports A Suicide Prevention Organisation