Puma x Hello Kitty
Puma Singapore will be releasing its second Hello Kitty collection on 1 November 2019. The collection comprises shoes, caps, t-shirts, fitness tights, bags and more.
Now that you're all glammed up with Hello Kitty beauty products, let's see how you can complete your look with the items from this collection.
Ralph Samson Mid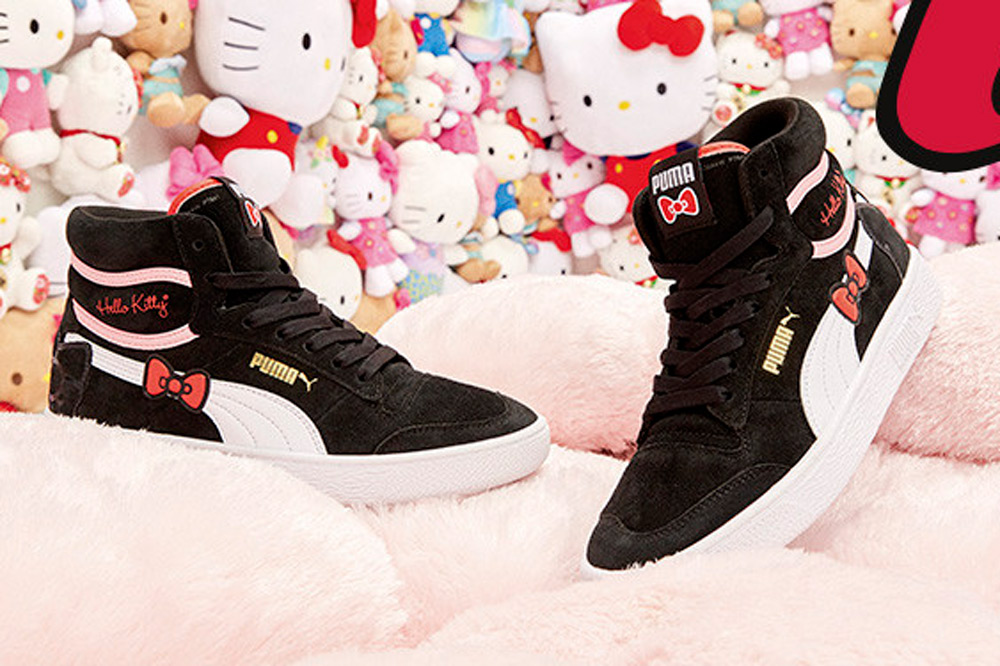 This is the first shoe in the Ralph Samson Mid series made of suede, and it looks badass, classy and cute—all in one. The slick black suede contrasts against the red accents on the tongue of the shoe, the cursive text and her iconic bow. 
The pink accents on the side add a touch of sweetness to the overall rugged vibe of the high-cut sneakers. 
Cali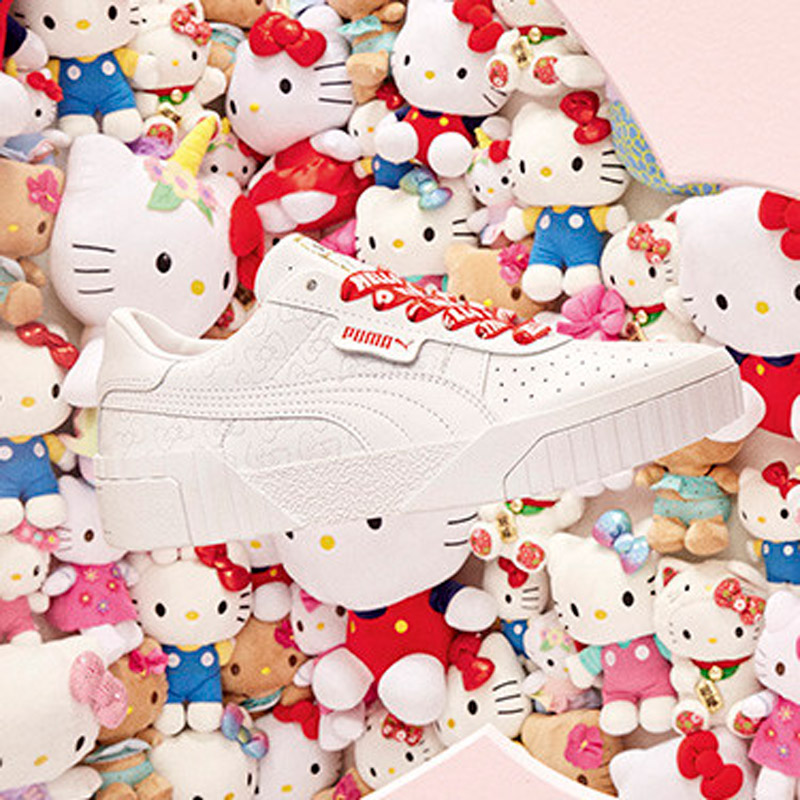 Fans of white sneakers can opt for the Puma x Hello Kitty Cali shoes, with laces that have the words "Hello Kitty" printed on them. 
These are not plain ol' white sneakers though. A subtle motif of the feline star's bow can be seen on the side of the shoes too. This means if you swap the current laces for white laces, you can still show your allegiance for Hello Kitty in a subtle way.  
Also read:
This Hello Kitty Beauty Collection Has Sheet Masks, Cleansing Wipes & Serums For Skincare Junkies
Fitness Tights & Cap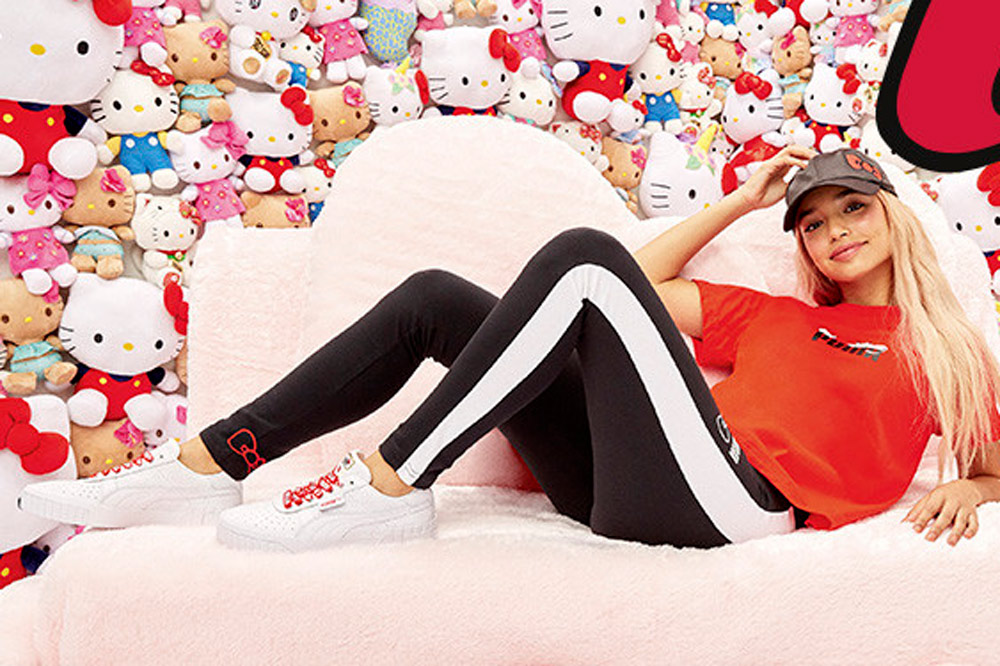 Match your shoes with a pair of fitness tights and a cap, both available in two colours: pink and black. The tights are minimalist in design, with a white stripe going down the side lengthwise and Hello Kitty's bow under the Puma logo. 
The caps also feature her bow on the side. It is in red on the black cap while the pink one only has its outline. With this cap, you can rock a bow on your head too.
Puma x Hello Kitty Collection Is Harajuku Meets Hypebeast
The Puma x Hello Kitty collection will be available in Puma stores and on Puma Singapore's website on 1 November 2019 at 10am. In the meantime, we have reached out to Puma Singapore for details on which items will be available in Singapore. 
Also read:
All images: Source