Starbucks Fruit Tumblers And Mugs
Starbucks Singapore welcomes the summer season with its collection of fruit-themed bottles, tumblers and mugs. The collection features Starbucks merch reinvented in pineapple, peach and lemon designs that are so bright and jolly, they will rid you of any summertime sadness.
Pineapple tumbler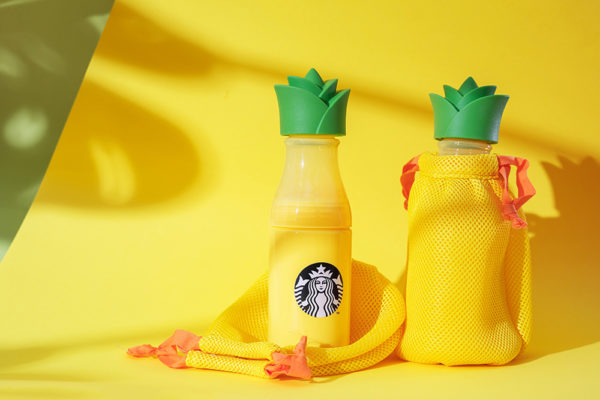 Your Starbucks Pineapple Tumbler ($29.90) gets spunky when you have a leafy crown as your bottle cap. Complete the textured pineapple look with the matching mesh carrier that comes with it.
Peach cups
Plop the Starbucks Peach Cold Cup ($22.90) on your desk as you work and keep yourself hydrated as you take sips of your drink.
All pink lovers will have trouble picking just one of these pretty pink Starbucks merch. The items in this line-up are priced between $26.90 and $39.90.
Also read:
Starbucks' New Marble, Chrome & Monochrome Collection Will Match Your Minimalist BTO
Lemon mugs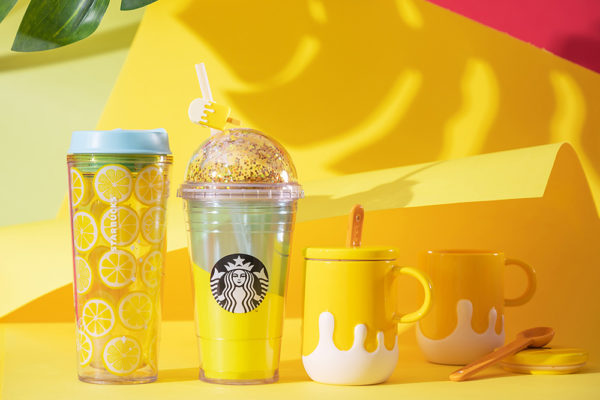 When life gives you lemons, have all your items decorated in lemon motifs. Whether it's a tumbler covered with lemon slices, glitter Frappuccino cup, or a mug with a dripping lemon popsicle design, you can always do with some extra zest in your life. 
The prices in this line-up range from $26.90 to $34.90.
Lemon-themed bottles can be in yellow, but if you're into cooler colours, you can get tumblers in blue or purple, with small lemon or lemon ice cream motifs for that understated look.
The items in this line-up retail between $32.90 and $39.90.
Starbucks Fruit Tumblers Will Give You Some Zest
The Starbucks fruit tumblers are available at selected Starbucks stores in Singapore. For more information on the prices and other items in the collection such as reusable food containers, you can check out Starbucks' website.
Also read:
Starbucks China Has A Cute Bearista AirPods Case For When You Need A Dose Of Music & Caffeine
All images courtesy of Starbucks