Life Lessons From RuPaul's Drag Race
Before I got hooked on the eleganza extravaganza that is RuPaul's Drag Race, I never understood why people spent hours on Netflix watching drag queens prance around in dresses.
Then one evening, the thumbnail for the reality show appeared on my dashboard and I decided to give it a shot. Within 1 episode, I got it. The queens' costumes, makeup and drama made for amazing television and I lapped up every bit of it. The rest, they say, is herstory.
Since then, I've kept up to date with every season of RuPaul's Drag Race, including All Stars. Apart from learning how to sissy that walk, I've picked up a few life lessons along the way.
1. If you don't succeed, try again
Some of my favourite queens auditioned for multiple seasons before making it onto the show. Alaska Thunderf**k 5000, for example, mentioned that she sent in her tape every season before finally being invited to compete on Season 5.
She then went on to win the second season of All Stars, proving that if you don't succeed in something the first time, try, try and try again.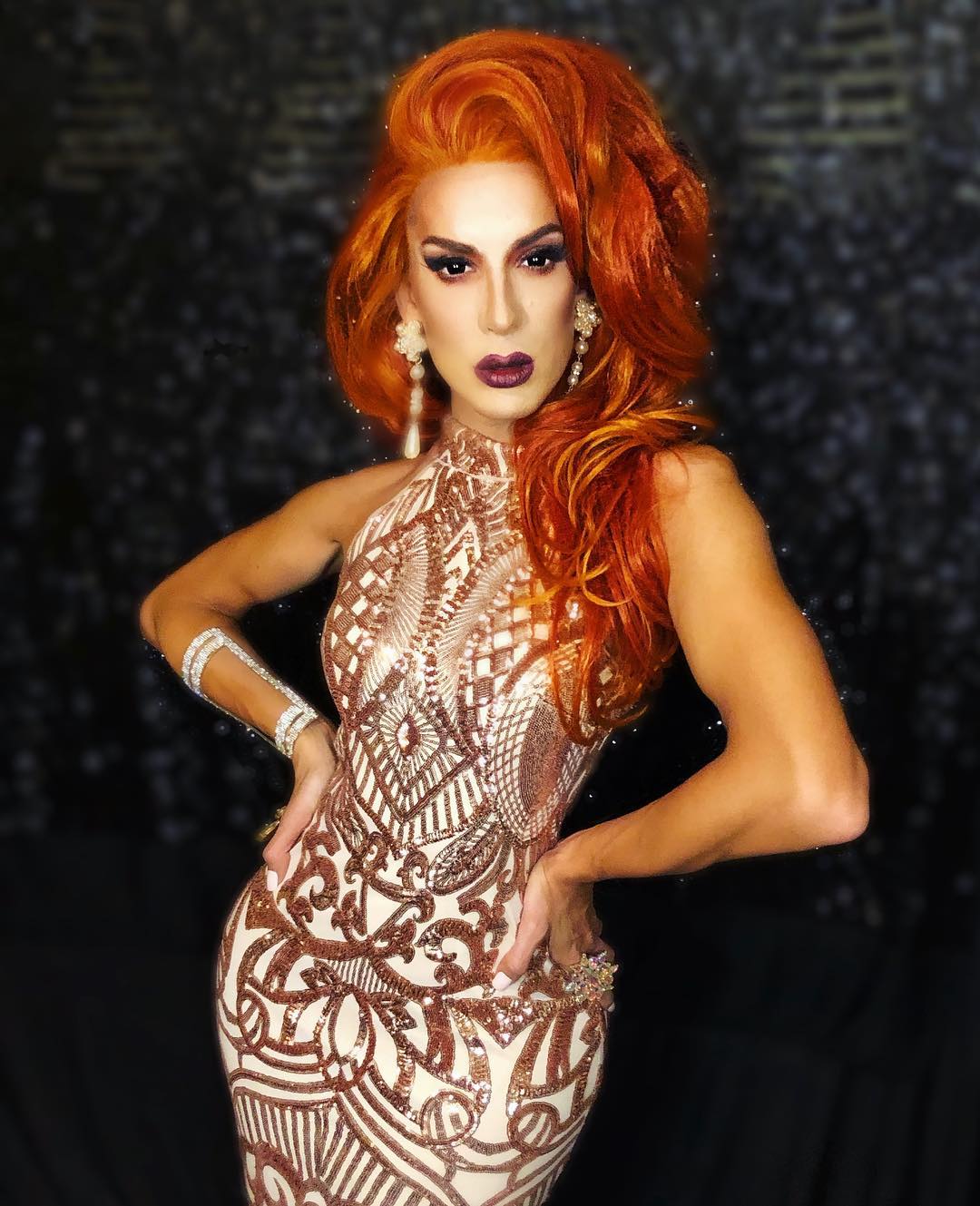 Alaska Thunderf**k 5000
2. Bullying is insecure behaviour
I was bullied as a kid, and every time it happened, I asked myself what I'd done wrong.
As an adult watching RuPaul, I've realised the cattiest queens on the show are often those who project their insecurities onto their competitors.
Whenever Roxxxy Andrews performed poorly in Season 5, she took it out on stronger queens like Jinkx Monsoon. Thankfully, she also had the courage to admit her insecurities and apologise to the queens she'd attacked.
Situations like this made me realise that bullying reflects the bully's character, not the bullied.
3. There is strength in vulnerability
In the 10 seasons of Drag Race, there are queens who've come out as HIV positive and transgender, as well as others like Blair St. Clair who are survivors of sexual assault.
Blair St. Clair
RuPaul encourages the queens to let down their walls during the competition. He tells them to use their past pain to their advantage and silence their "inner saboteur", so that they can rise from the ashes of their hardship.
There has been online criticism that Ru exploits the queens' personal history for the sake of viewership, but I've found myself being inspired by their strength and courage.
4. Don't blame others for your failures
The judges aren't sympathetic to queens who make excuses or blame others for their failures.
While there are reports that Thorgy Thor felt she was set up to fail on All Stars 3, the fact remains that she was eliminated because other queens had performed better that week.
Lovable as she was, I can't help but think Thorgy might have done better in the competition if she had taken responsibility for her own performances.
Also read:
7 Gay Bars And Clubs In Singapore With Free Admission For Guaranteed Fun TGIFs
5. Unless they paying your bills, pay them bitches no mind
This was something Ru's mother told him when he was younger, and a line he frequently tells his queens. In other words, don't give weight to words from people who don't play a significant role in your life.
6. Sometimes, life throws you curveballs
And you just have to suck it up, like the disaster that was All Stars 4's double crowning.
Snark aside, the unexpected eliminations and wins in Drag Race remind me that nothing in life is a given. Your victories can be taken away at any moment, but your losses can also end up being the kick in the butt you need to succeed.
7. If you can't love yourself, how in the hell you gonna love someone else?
Simple yet profound, this is easily the most famous RuPaul quote of all time. It reminds me that to truly love someone else, I have to learn how by first practising the most difficult love of all—self-love.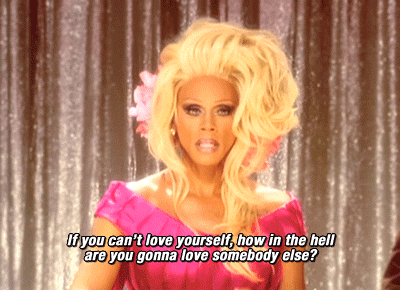 Via Tumblr
What RuPaul's Drag Race Taught Me
RuPaul's Drag Race has become such a cult sensation precisely because it brings together fashion, humour and heart. At the same time, I'm thankful for all the unexpected pearls of wisdom I've received from the show.
Although I probably could've done better in university if I hadn't spent so much time on the show, I'm not blaming anyone for my own lack of self-control (see what I did there?).  
At the end of the day, I have no regrets because the lessons I've learnt from Ru and his queens are ones I'll be keeping for a long time to come.
Also read:
Singaporean Drag Queens: This Fashion Photographer Takes 5 Hours To Get Dressed