Drag Queens In Singapore
Let's clear up one thing — Singapore is no stranger to the drag scene. From parading around Bugis Street in the 1950s to performing live at bars today, drag queens are known for their flamboyant and extravagant personalities.
Today, they are a big part of nightlife entertainment, guest appearing at events to sing, dance and even perform stand-up comedy. 
For those who want to support the drag scene but are clueless about where to start, here are 15 drag queens in Singapore to check out.
1. Vanda Miss Joaquim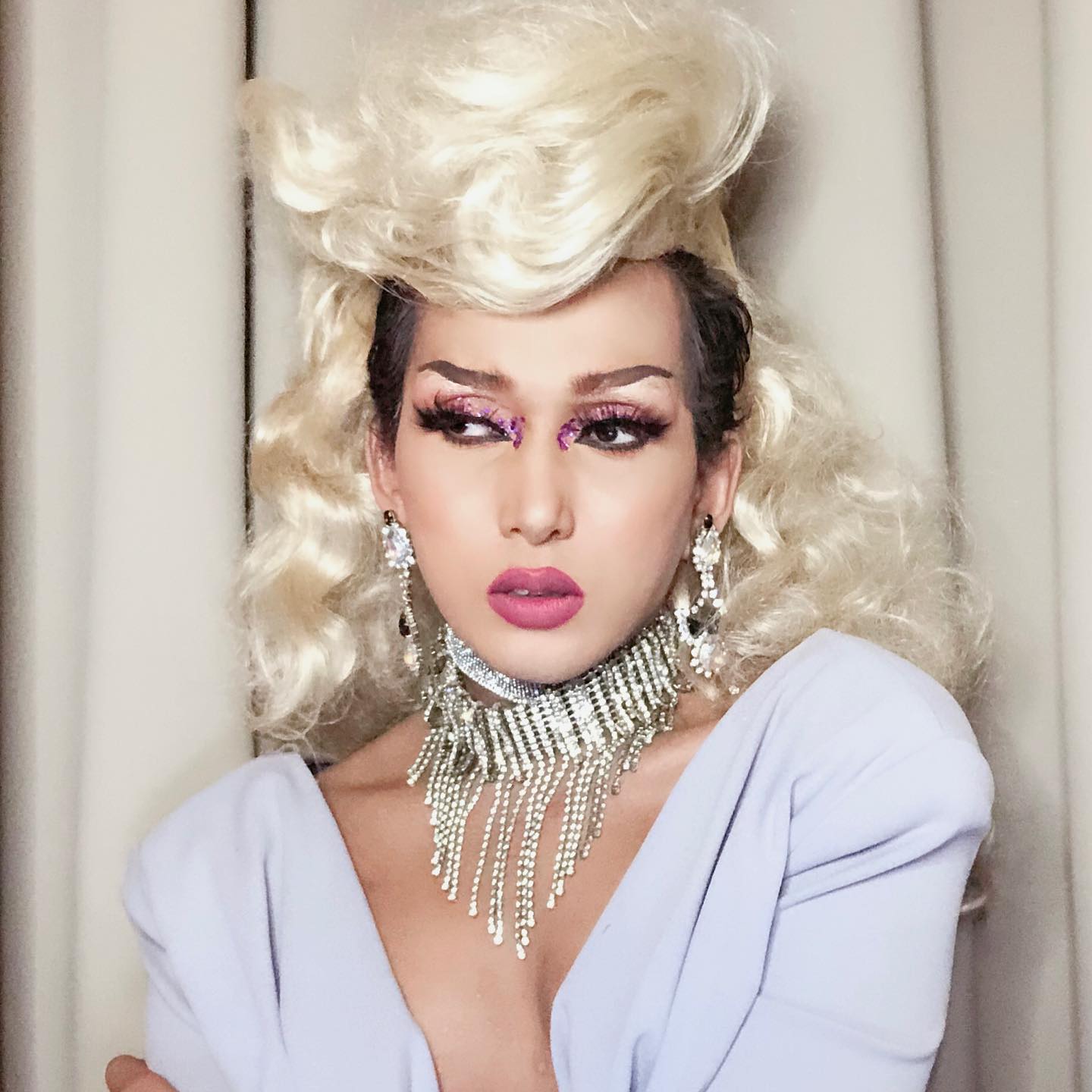 Source
Instagram: @vandamiss.joaquim
Arguably the most famous drag queen in Singapore, Vanda Miss Joaquim surpassed all expectations and competed in Drag Race Thailand Season 2. Though she placed 4th/5th in a double elimination round, she made history by being the first Malay Muslim to ever compete in the Drag Race Franchise.
Vanda is the drag mother of the Haus of Miss Joaquim, with six other members as her daughters. You can drop by her open mic drag nights held at Backstage Bar to watch her werq her magic with other drag queens.
2. Becca D'Bus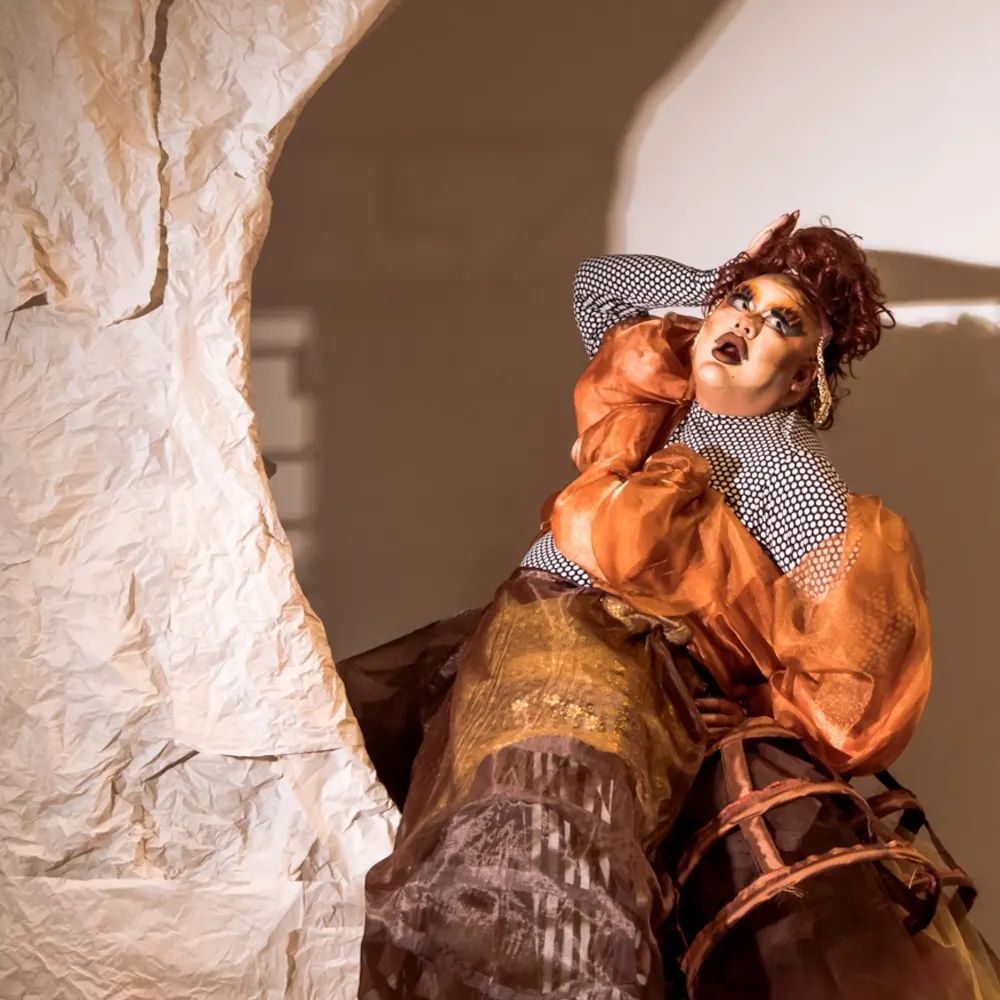 Source
Instagram: @beccadbus
Self-proclaimed as Singapore's Biggest Drag Queen, Becca D'Bus hosts and produces her very own drag show called RIOT!, which features many local drag queens. Tickets tend to sell out fast, so make sure to book your tickets early and bring some spare cash to tip the queens. 
Not only is Becca a performer, but she is also an entrepreneur at heart. She started her own mask business, Cover Your Pie Hole, from the start of the pandemic to the end of 2021. Her masks were made out of scrap materials from making her own costumes and featured vibrant prints.
3. Femme Fatale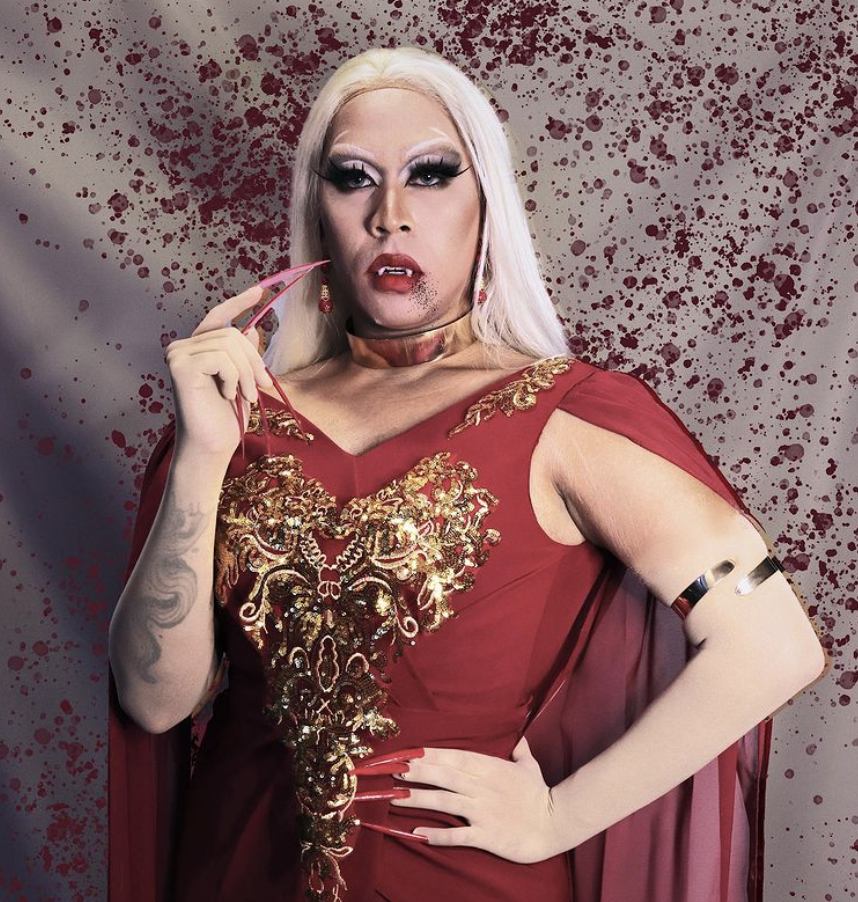 Source
Instagram: @femme_farts
Competing alongside 10 other drag queens, Femme Fatale was crowned the winner of Drag Wars Season 2, a local drag queen competition held by now-defunct Club Peaches. 
She also runs a business called Budget Queen Studio to shoot artists in her home studio and outdoors – seeing it also as a way to give back to the drag community. You can engage in her photography services for $100 a day or $200 if you wish for her to edit the pictures as well.
4. Vyla Virus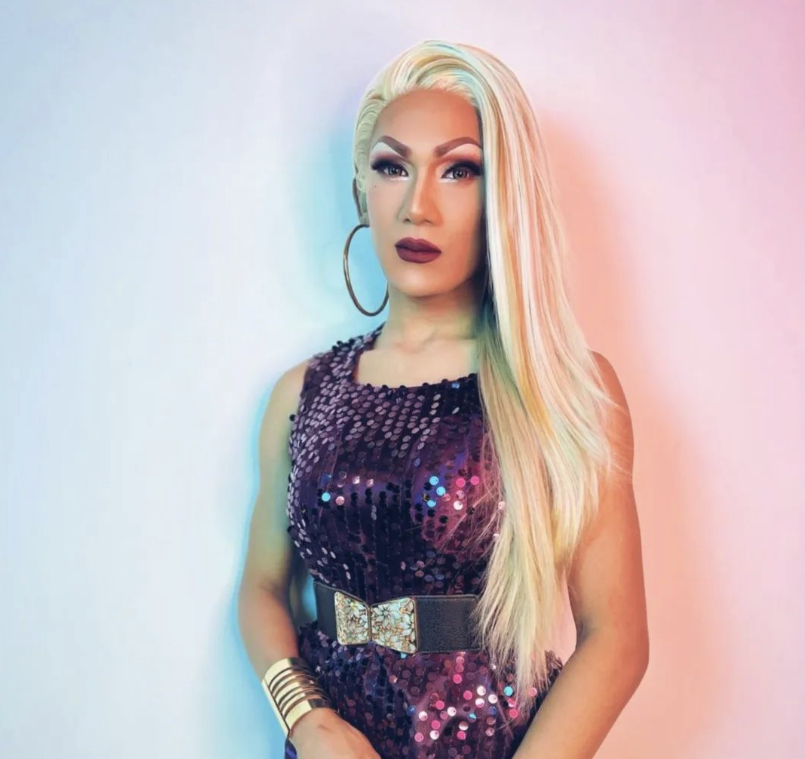 Source
Instagram: @vylavirus
With 10 years of experience, Vyla Virus is considered one of the veteran drag queens in Singapore. 
She was the first resident queen for Club Peaches and participated in multiple competitions like Drag Academy and Drag It Out All Stars before moving to France.
Even in France, Vyla represented Singapore in the Montpellier Pride 2019 and proved herself different from other drag queens of her generation. Most recently, she performed with Kumar during his comedy show, Kumar Locks Down and other drag shows like RIOT!.
You might also find her familiar from a viral Samsung ad that was posted in early 2022 which garnered backlash as people slammed her for "going against" her religion. However, this has all passed as Vyla stated in a IG video that she and her mother are both on good terms. 
5. Mizz Koko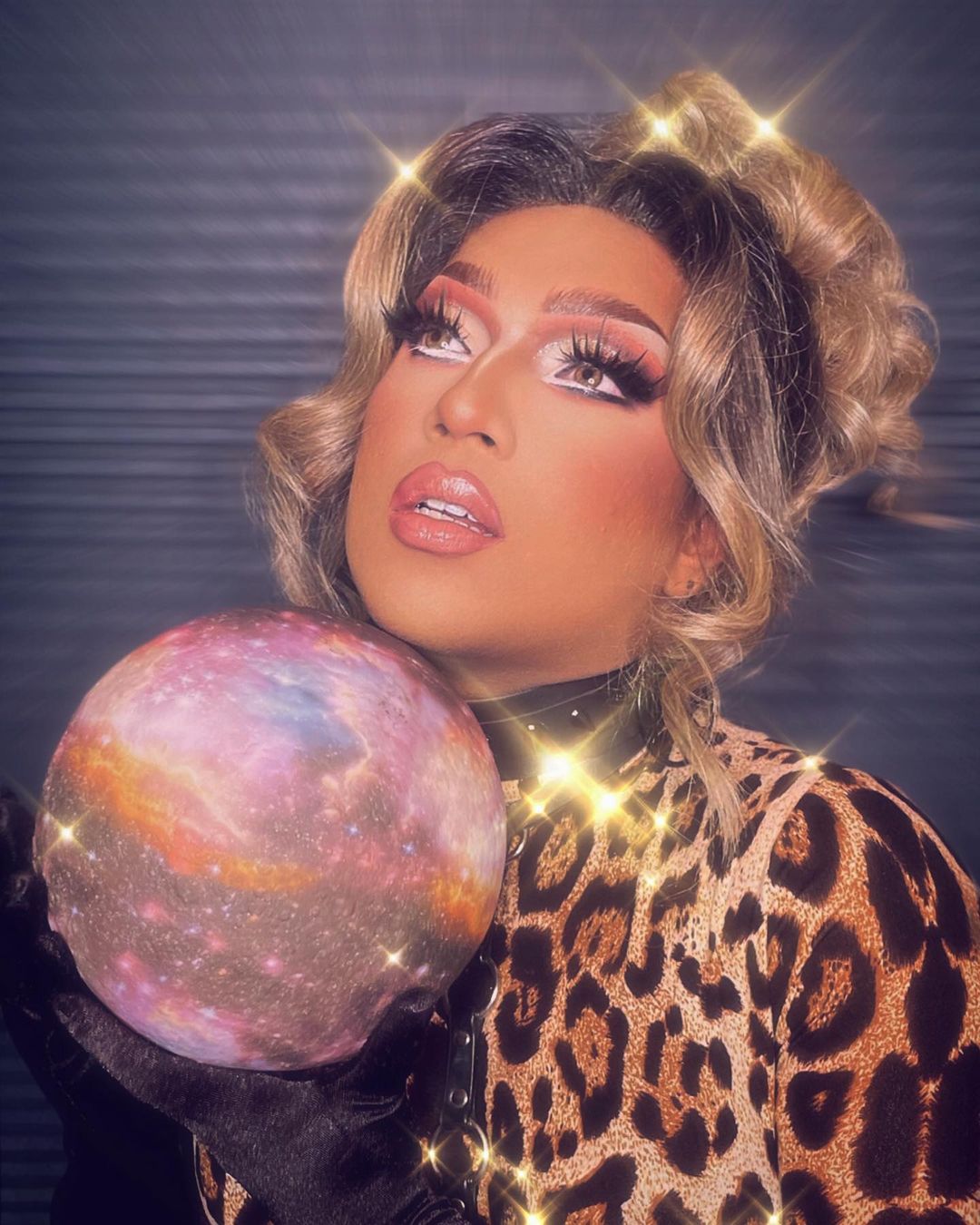 Source
Instagram: @mizz.koko
Balancing her full-time job as a nurse and doing drag part-time is not an easy feat, but Mizz Koko continuously proves her grit and enthusiasm towards the art with regular performances at bars and on special occasions.
She, along with her sorority sisters — Prism Lune, Iman Nara and Blaque Jan — have also forged a close-knitted friendship that goes beyond their drag personas as they publicly support each other through thick and thin.
6. Opera Tang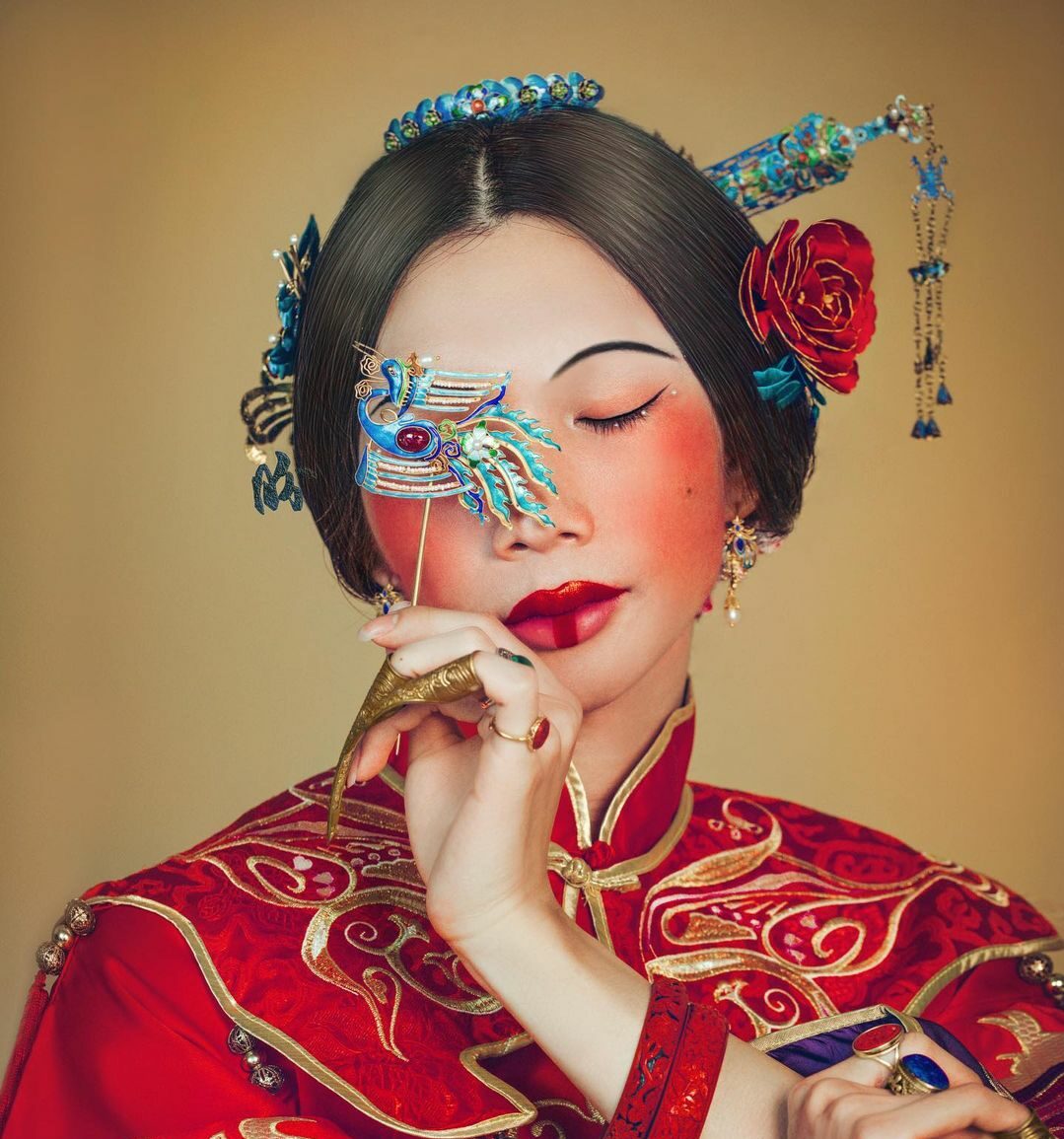 Source
Instagram: @opera.tang
Paying homage to her grandmother, Opera Tang's drag name was influenced by the love towards Wayang. According to a MTV Asia video, Opera's grandmother had always been very accepting and welcoming to individuals of any genders and sexuality.
As a drag queen who specialises in custom looks, Opera also learned how to sew from her grandmother. One of Opera's iconic looks would definitely be her Samsui woman outfit, which was heavily inspired by generations ago, specifically her great-great-grandmother.
7. Prism Lune
Source
Instagram: @prismlune
Prism Lune is the reigning champion of Drag It Out 2 and often experiments with different styles to make her appearance even more enthralling.
She also shares the joy of makeup by giving makeovers to her peers and featuring them on her Instagram page.
Also read:
Clinic Is A New LGBTQ-Friendly Bar Disguised As Conversion Therapy With Drag Performances & Strong Drinks
8. Acyd Rayne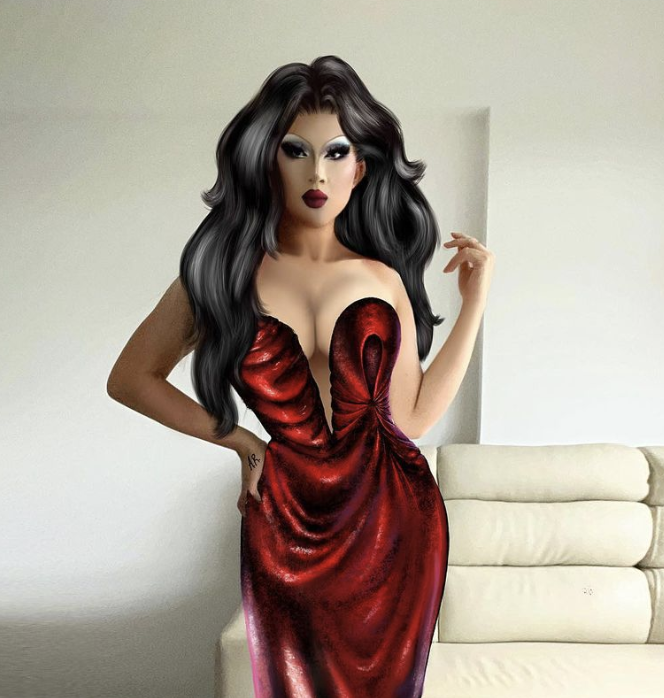 Source
Instagram: @acyd.rayne
You're never too young to start exploring — this drag queen is only 19 years old, but will definitely impress with their creative talent and amazing artistry skills. 
As a young teen entering university, Acyd Rayne decided to combine digital art with drag as it allows them to practise the best of both worlds while they stay in their dorm. Their artworks often feature an animated version of them in an outfit that was inspired by different aesthetics and colours.
Through her masterpieces, they also occasionally post educational content about LGBTQ+, hoping to educate the general public about the community.
9. Salome Blaque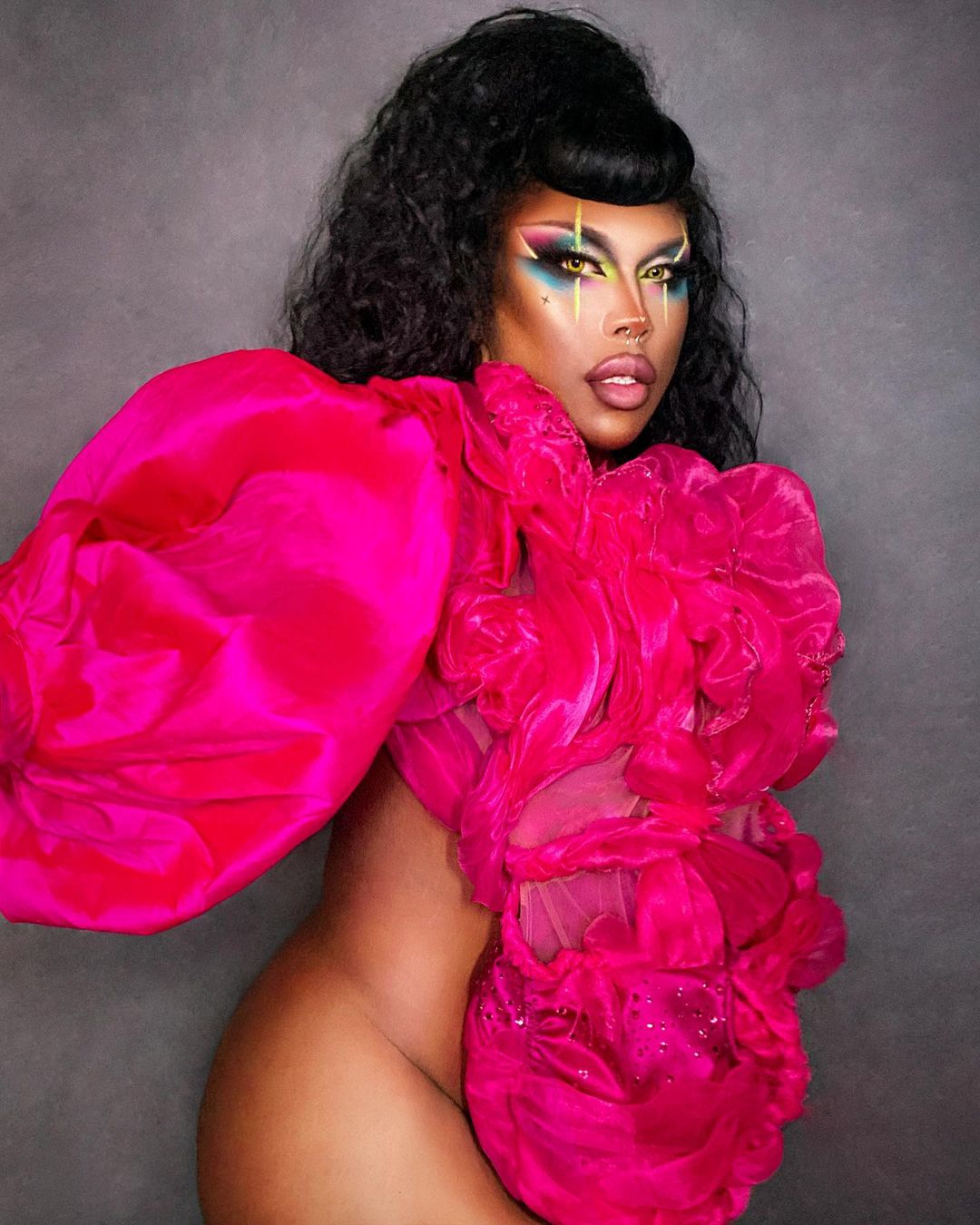 Source
Instagram: @salomeblaque
Mother of drag collective House of Blaque, Salome Blaque is not one to be missed with her charisma and captivating performances. Going international, the queen has also performed in many cities like Berlin, Sydney and Kuala Lumpur.
Salome runs her own wig business called Wigs By Salome that sells hair pieces ranging from extensions to full-on wigs. With a simple scroll through some of the local drag queens' IG feeds, you'll be able to spot them donning Salome's creations and flaunting them fabulously.
10. Suji Batter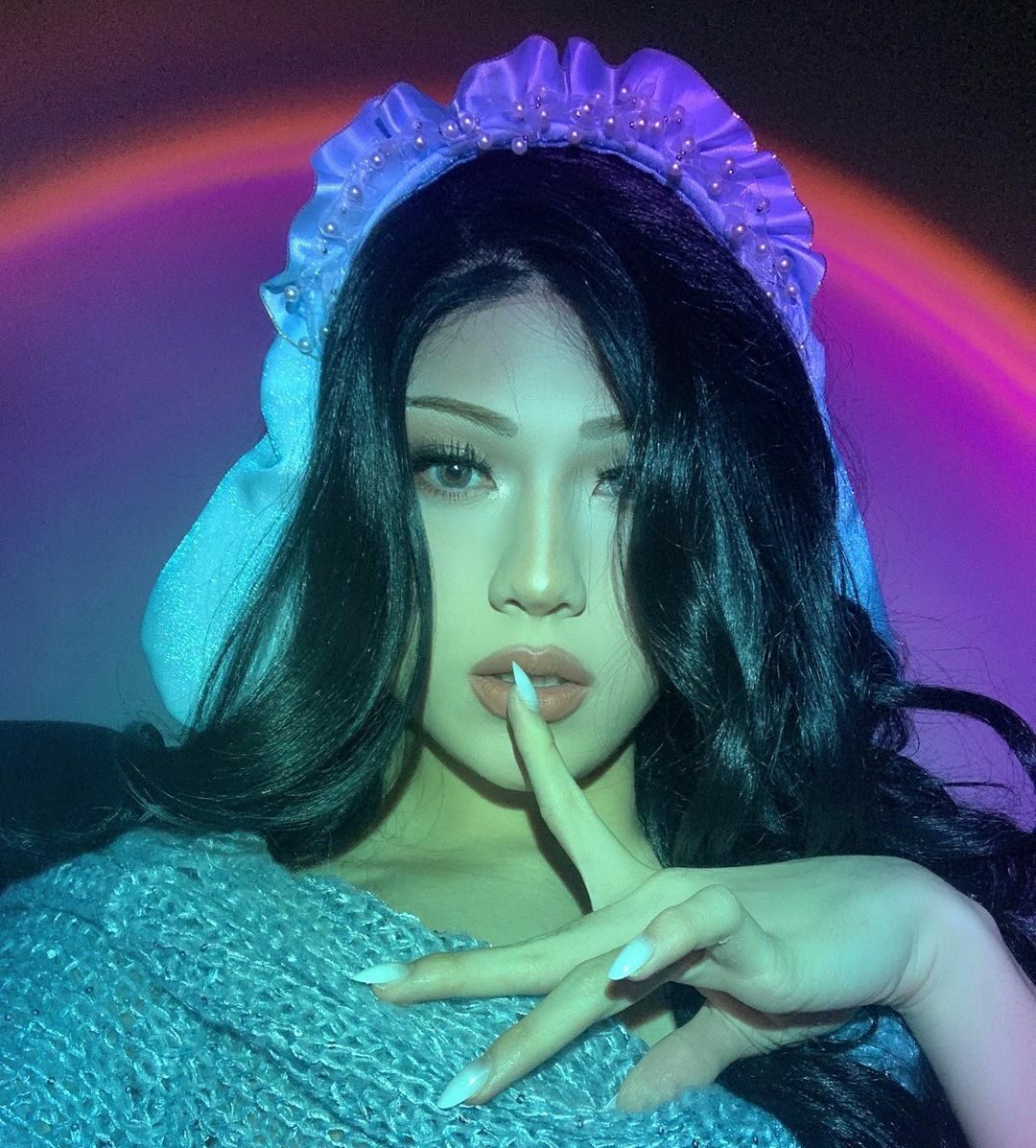 Source
Instagram: @sujibatter
If Suji Batter rings a bell, it is probably because her drag name is inspired by the Malay semolina treat. Her looks typically consist of Asian-inspired elements combined with a soft but fierce aesthetic.
Though she is relatively new to the scene, she occasionally performs at RIOT!. She also attended her first Pink Dot in 2022 and performed there with other drag queens.
11. Arya Dunn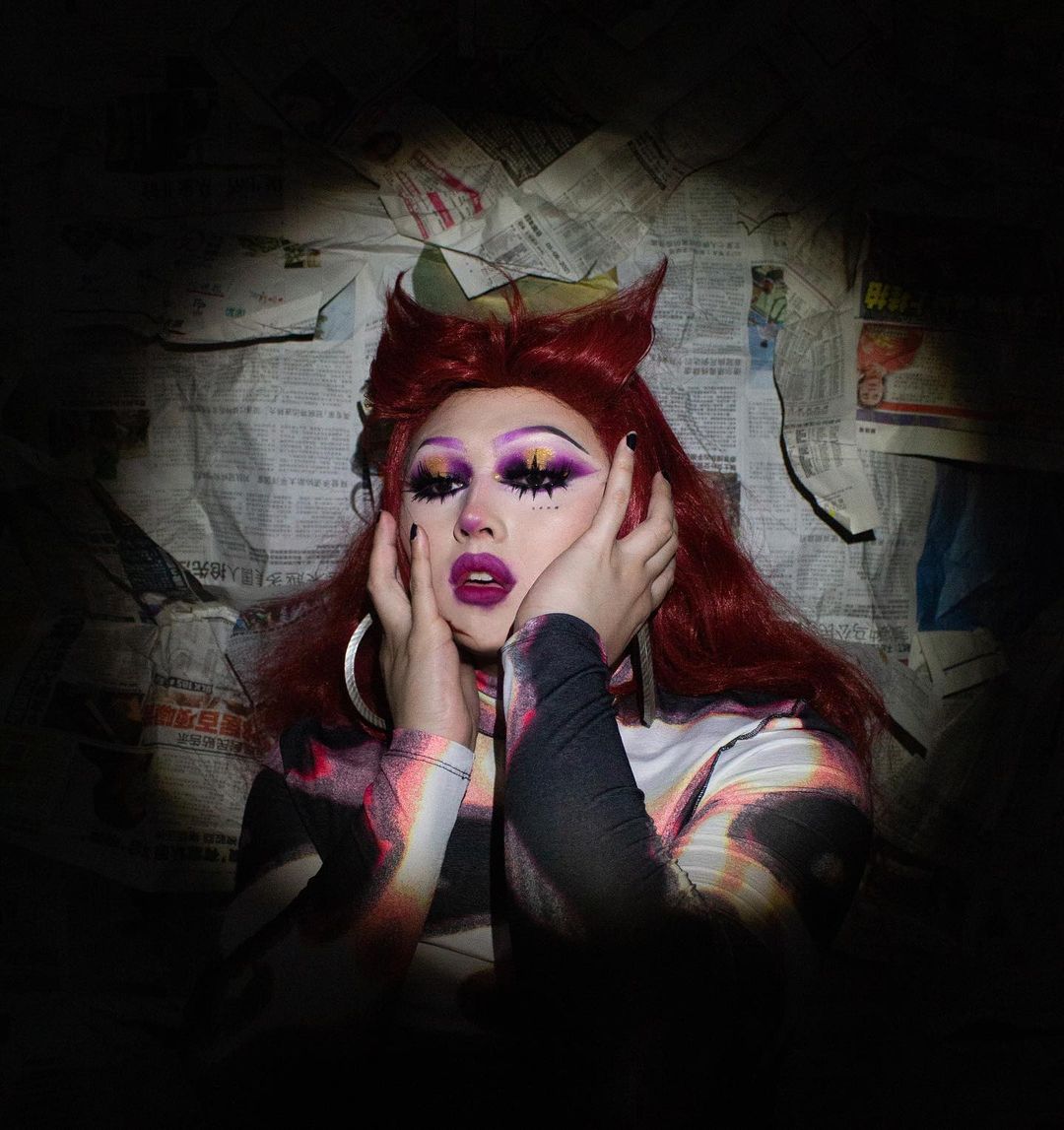 Source
Instagram: @arya.dunn
Just like Femme Fatale and Becca D'Bus, Arya has a business selling fake lashes. Her homegrown business, seeless, specialises in making handcrafted lashes of different styles so you can have eye makeup as fierce as Arya's.
As one of the youngest drag queens in Singapore who debuted at 19 years old in 2015, she is best known for her eccentric looks and style where she experiments with different trends to always create something fresh.
12. Sapphire Blast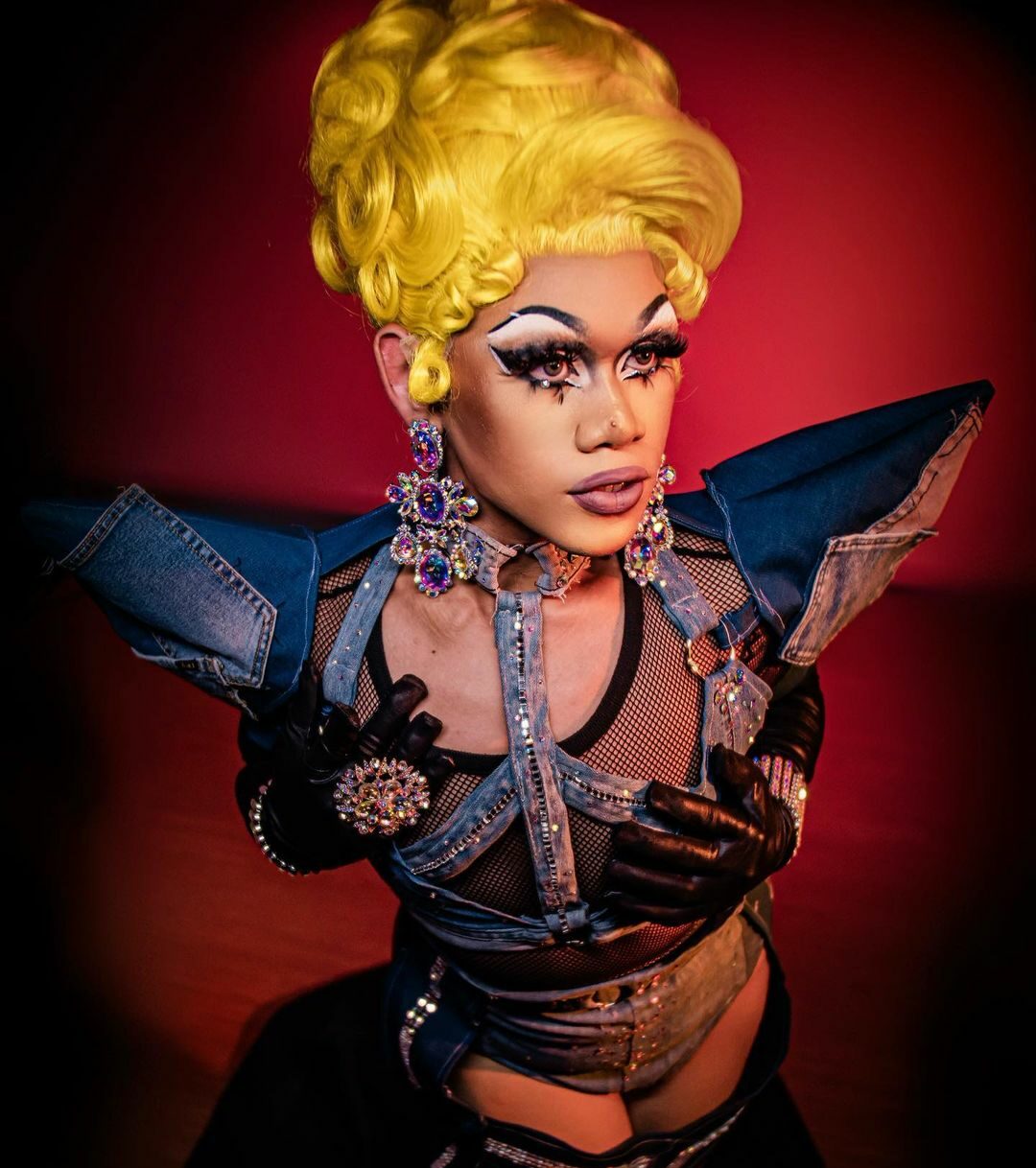 Source
Instagram: @sapphireblast_
As the winner of Drag Wars Season 1, Sapphire appreciates theatrical performances and bold outfits which she proudly displays at every show.
Her Instagram feed is full of OOTDs and cinematographic videos that showcase the corresponding looks. She is a regular performer at RIOT! so you can drop by for a visit to watch her sissy that walk.
13. Dahlia Rose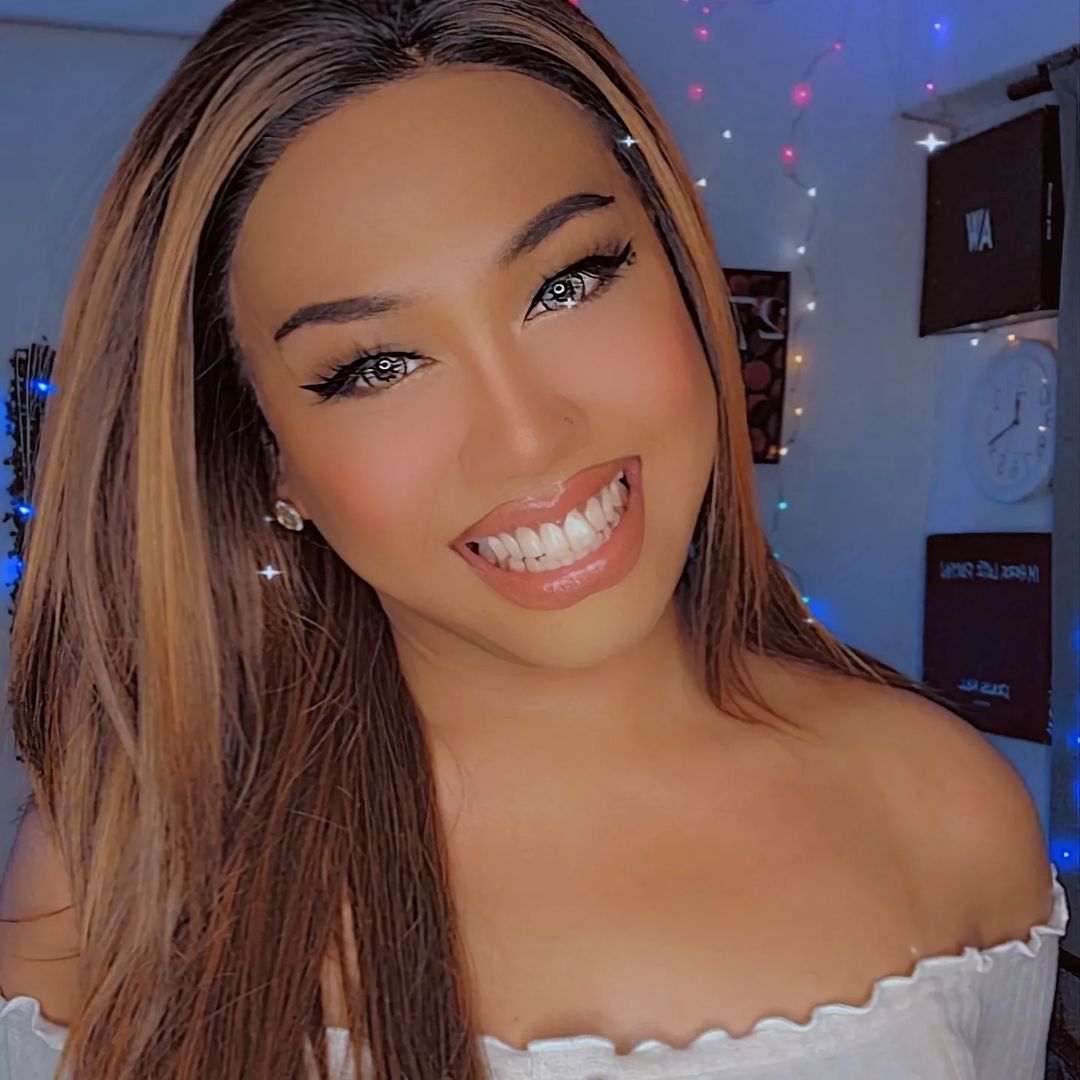 Source
Instagram: @missdahliarose
Dahlia Rose is one of eight members in the House of Miss Joaquim and frequently hosts a podcast series alongside the rest of her drag sisters. The House of Miss Joaquim also has a YouTube channel posting vlogs featuring drag shows and behind the scenes footage.
If you're lucky enough, you might get a free drag show via her Instagram stories as she has posted a couple before. Alternatively, you can always catch her live at RIOT!.
14. Farrah Shamrock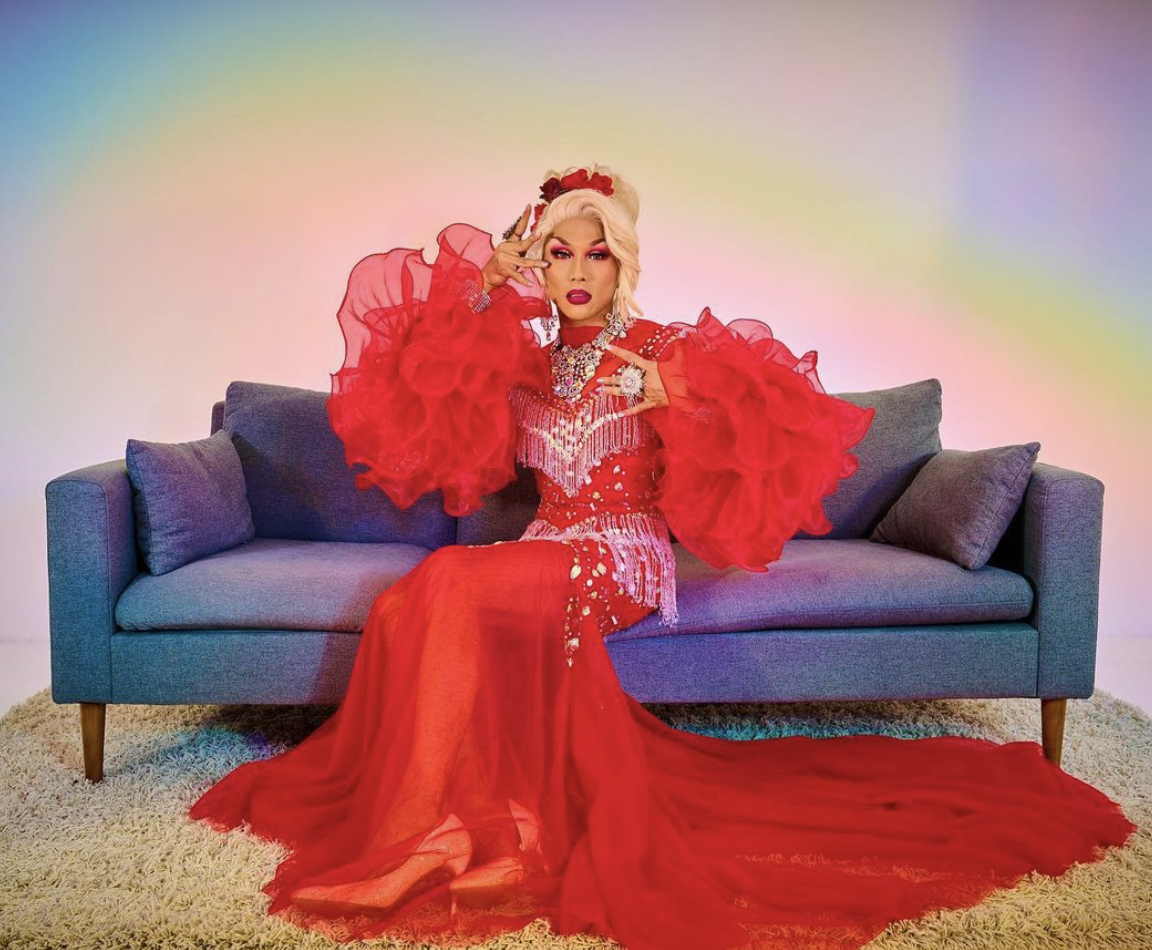 Source
Instagram: @farrahshamrock
Having competed in Mr World Singapore 2020 in hopes of challenging gender stereotypes, breaking the limits and pushing boundaries, Farrah Shamrock has definitely made a name for herself in the drag scene.
She oftens posts pictures of herself before and after putting on drag make up, calling it her #TransformationTuesday series. From a sculpted body to a fierce personality, this queen has got it all.
15. Eriana Conda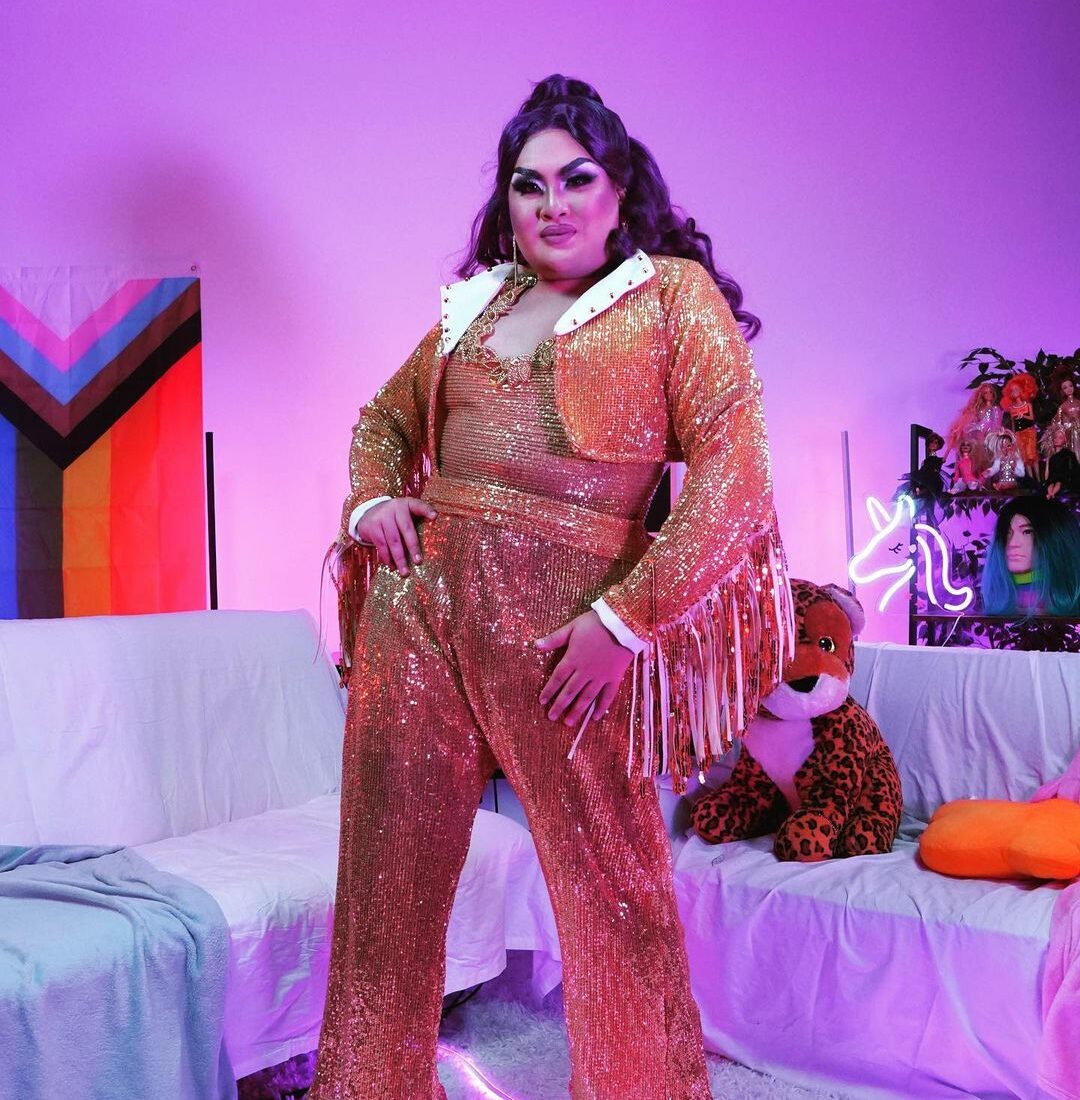 Source
Instagram: @eriana_conda
Eriana Conda is dedicated to her craft with exciting performances and a big personality as seen from her bar appearances.
Along with her fellow drag sisters, Tiara Sorrel and Farrah Shamrock, they turned our TSL talents into drag queens in a video. Needless to say, that was an eye-opening experience for the guys as they had to experience things like tucking and performing in 6-inch stilettos.
Fun fact: She once got a huge bruise on her thigh from doing a jump split. Yikes.
These 15 Drag Queens In Singapore Show That The Scene Is Thriving
Supporting these drag queens doesn't have to be limited to monetary tips. We can all help by increasing visibility for the local drag scene and showing the public that drag is a wonderful art form for people to freely express themselves without judgement.
If you're interested in checking out a drag show yourself, stay tuned to updates on accounts like RIOT! and Hyper. 
Also read:
8 LGBTQ-Friendly Bars In Singapore With Unique Drinks & No Cover Charge So You Can Party With Pride