Sanrio Characters EZ-Link Cards
If you haven't managed to get your hands on the Pusheen EZ-Link cards and Hello Kitty EZ-charms at the first EZ-Link vending machine in Singapore, don't despair. 
EZ-Link has just announced the launch of a new series of cards featuring some of your favourite Sanrio characters.
Design 1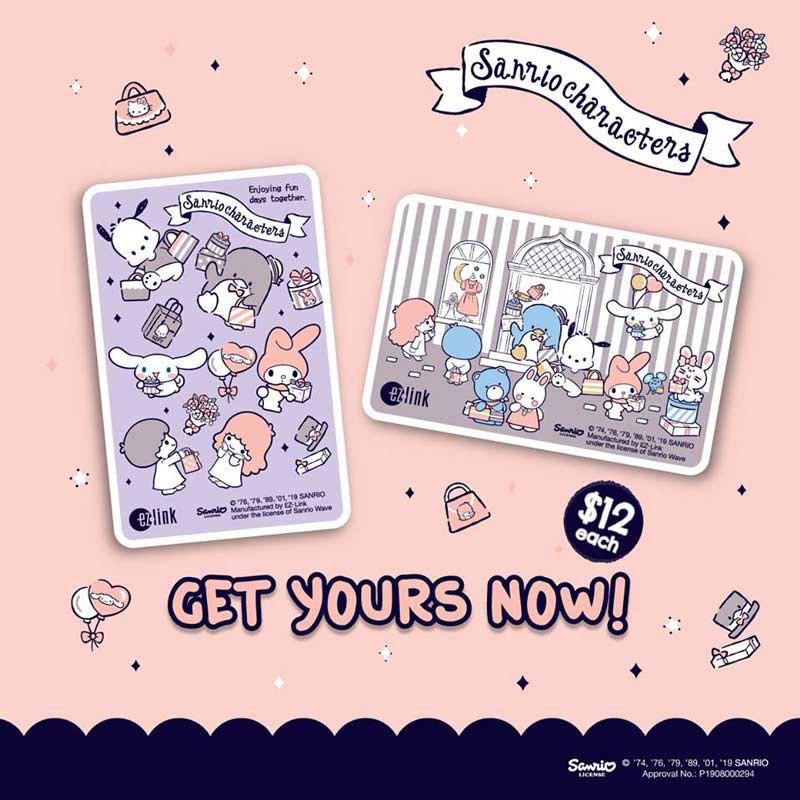 Source
The first design on the left has a pastel purple backdrop, because we can all agree that pastel makes everything better.  
On the card is a line-up of beloved Sanrio characters in pink, grey and white. The characters are holding up an array of gifts and shopping bags. The card reads "Enjoying fun days together"—because what is more fun than spending a day out shopping with your BFFs?
The biggest star on this card is My Melody. She is joined by the Little Twin Stars, Kiki and Lala. You can also find Tuxedosam the penguin, Pochacco the dog and Cinnamoroll the puppy.
Also read:
Sanrio EZ-Link Cards Feature My Melody And Pompompurin To Give Your Ride An Adorable Makeover
Design 2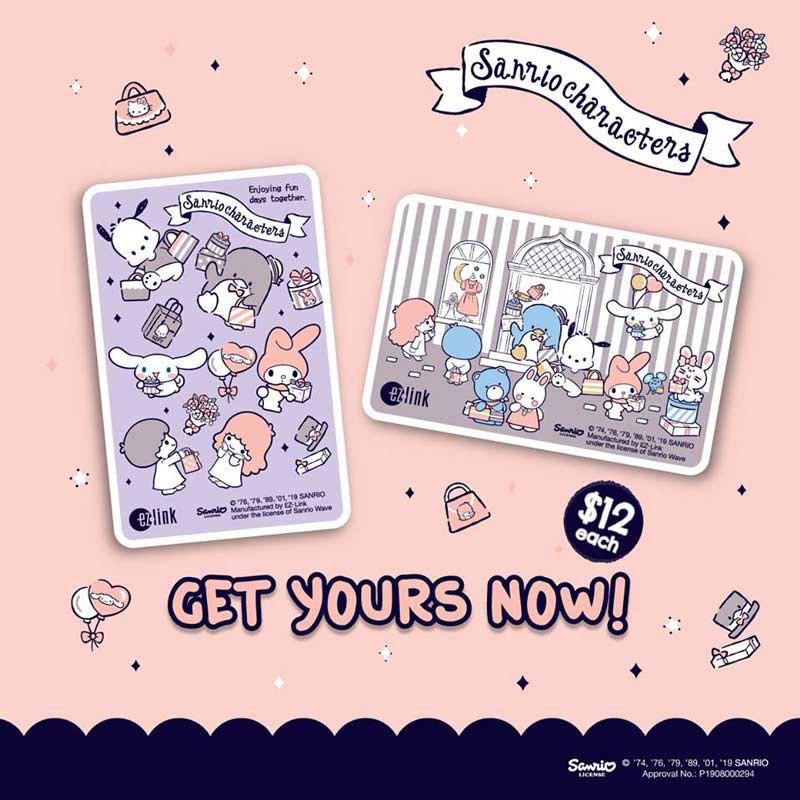 Source
The second design (right) features a striped grey background and more striking colours. 
It stars the same Sanrio characters as the first card, with a few more characters thrown in for good measure. In this vignette, Kiki and Lala are window shopping, while Tuxedosam appears to have shopped till he dropped. 
You can also spot two of the three Cheery Chums in the forefront: Chum the female bunny and Muu the bear. Perhaps they are getting a present for their friend, Pum the elephant. 
On the right is another elusive character from the Sanrio universe, Wish Me Mell the rabbit.
Excitement building up before the launch
EZ-Link teased the launch of the cards a few days back with this image on Facebook. 
Source
Adorableness coming your way, indeed. We're sure Sanrio fans will agree the suspense was worth it.
Sanrio Characters EZ-Link Cards
The new series of Sanrio ez-link cards will be "available progressively across all SMRT Passenger Service Centres at $12 each (with $7 load value)".
Be sure to check in on them during your daily commute to avoid disappointment!
Also read:
The First EZ-Link Vending Machine Has Hello Kitty EZ-Charms And Pusheen Cards For All Feline Fans
Cover: Source