Harry Potter EZ-Link Cards
Our Singapore MRT trains might be nowhere similar the Hogwarts Express featured in the Wizarding World of Harry Potter. But fans can still pretend that they are taking the magical train with the latest Harry Potter EZ-Link cards that feature Harry Potter and Hermione.  
The designs
Harry Potter fans would know that the friendship between Harry and Hermione is irreplaceable and precious, as they always have each other's back even when in trouble. 
Paying tribute to the characters, the two card designs feature them alongside motifs of flowers and their respective pets. Spot Hedwig on Harry's arm and Crookshanks, who makes an appearance near the bottom left of the EZ-Link card with Hermione.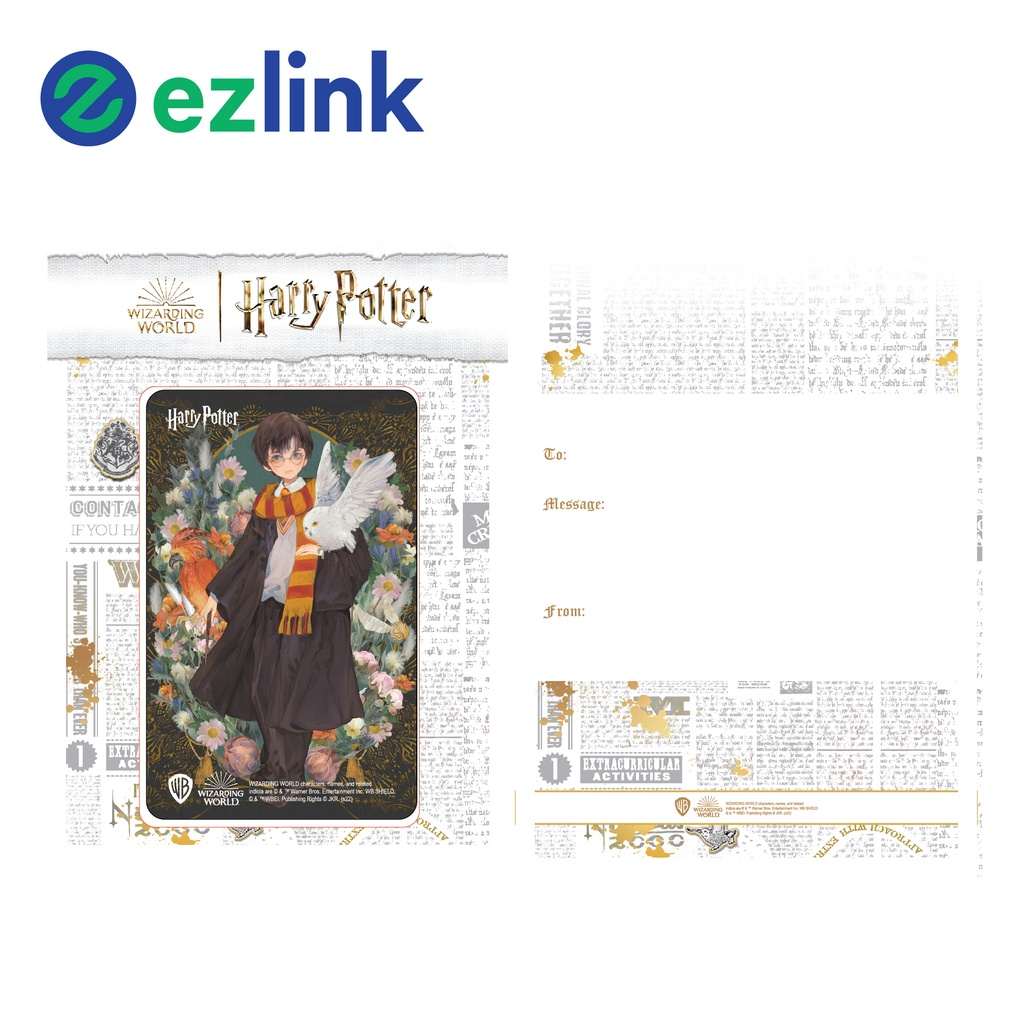 If you're planning to gift a Potterhead with one of these EZ-Links, they also come with a message card for you to pen down your well wishes.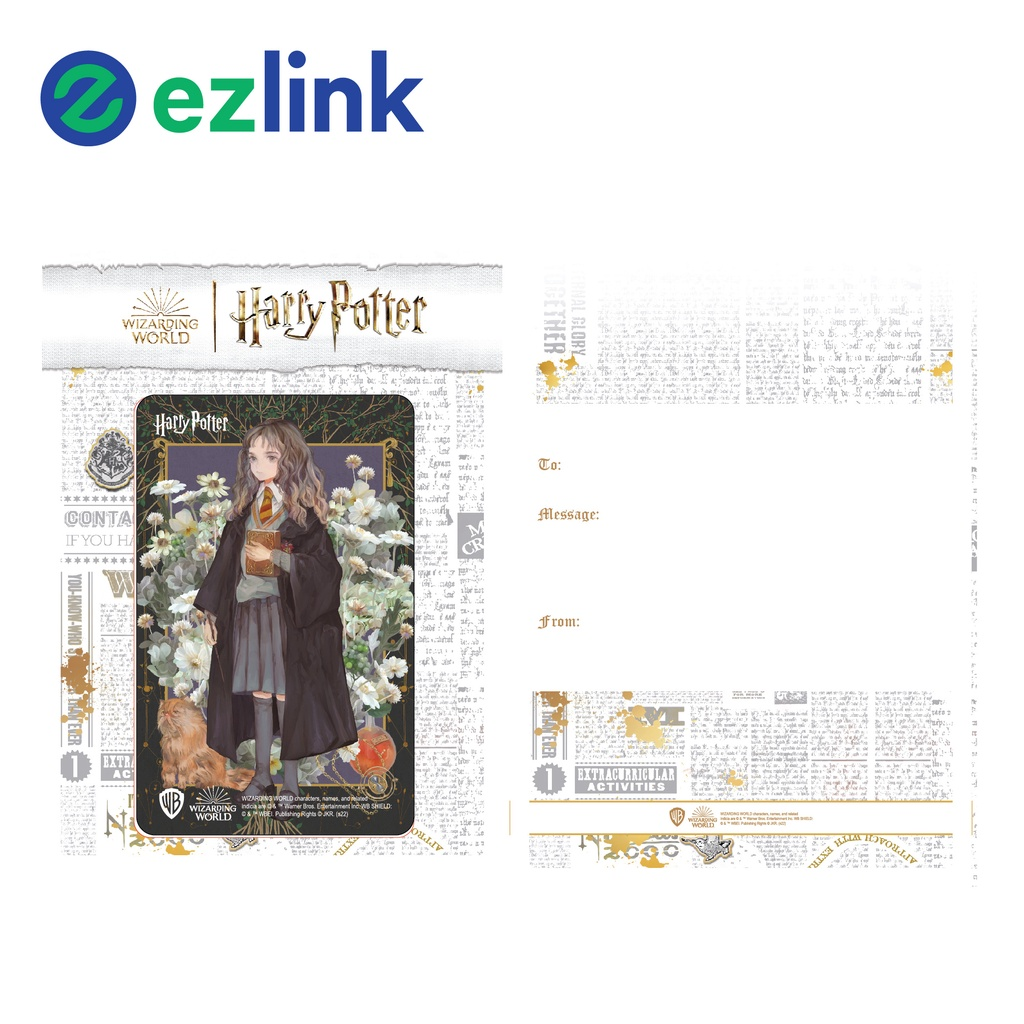 The message card also features motifs of a newspaper which brings to mind the Daily Prophet.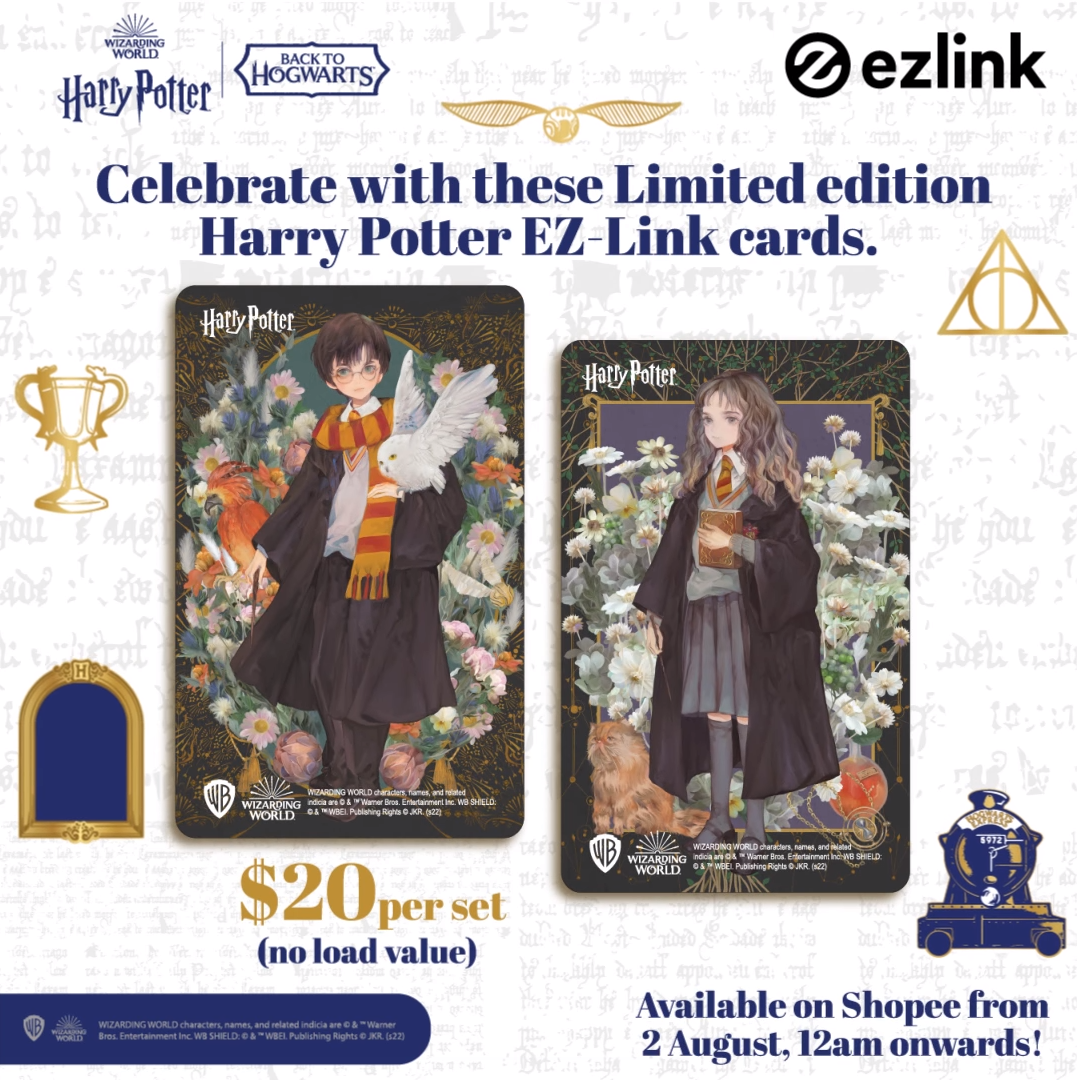 Source
The two EZ-Link cards are available as a set at $20 with no load value, and interested folks can get them on Shopee. As these EZ-Link cards are limited edition, make sure to accio them to your collection before they are sold out.
These Harry Potter EZ-Link Cards Are Great As Gifts For Potterheads
Although it has been more than a decade since the Harry Potter series came to an end, it appears that the Wizarding World has never lost its shine. Perhaps with these new EZ-Link cards, you can look forward to a more "magical" commute. 
Cover: Source
Also read:
This New Harry Potter Apparel Collection Has Shoes & Handbags To Give Potterheads A Magical Look