Perfect Diary x Sanrio Makeup 
From Hello Kitty to My Melody, it's safe to say the world will unlikely ever be sick of Sanrio's characters. Good news for fans –  Asian cosmetics brand Perfect Diary has teamed up with Sanrio to release their MagicStay makeup collab collection featuring beloved characters like Gudetama. 
What's even better is that you can now cop the collection for up to 50% off, a perfect opportunity to spruce up your makeup haul. Read on to find out how you can buy the cosmetics and the offerings available.
Lipstick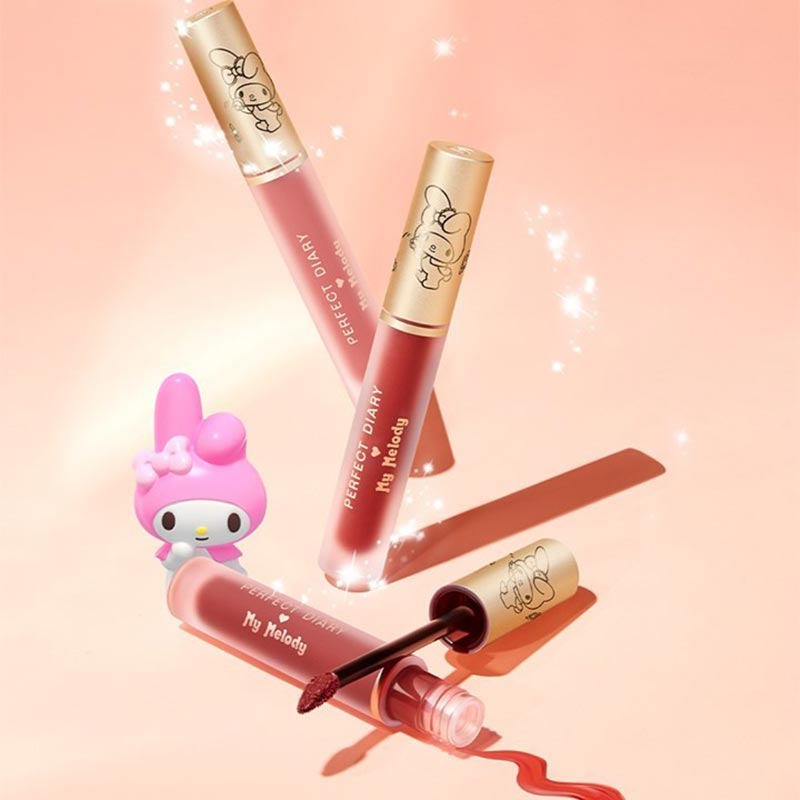 The Perfect Diary x Sanrio MagicStay collection lipstick comes in 6 matte shades – Chocolate, Autumn Whisper, Blackcherry, Creamy Cameo, Rose Cameo Brown and La Petite Valse. Each gloss is packaged in a tube with a gold cap featuring an adorable print of My Melody.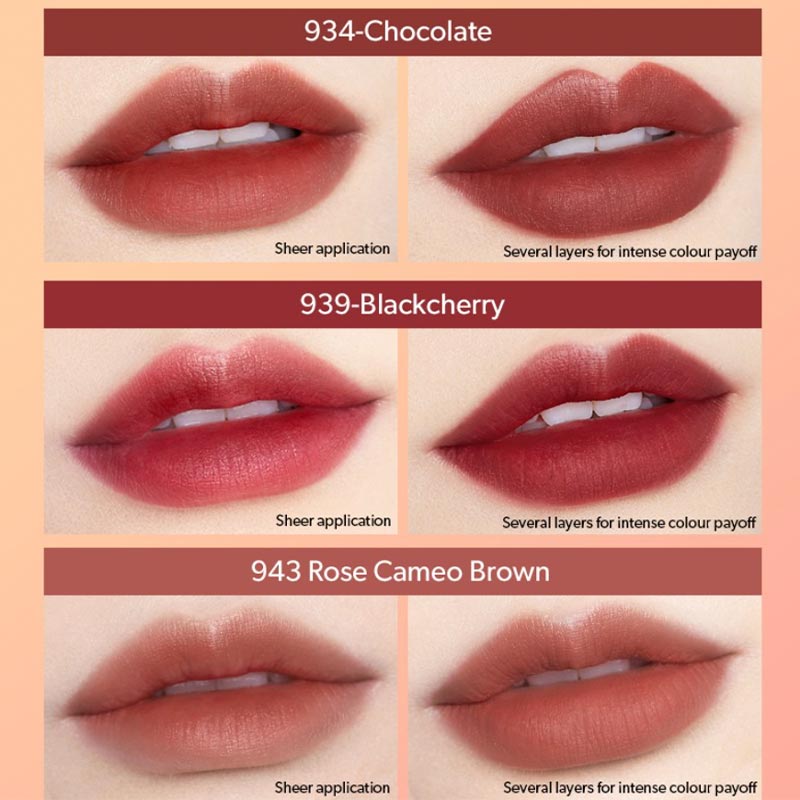 As the collection name implies, the gloss is long-lasting. Plus, it can be applied as single or multiple layers for different colour intensities.
One stick retails for $10.90 (U.P. $25.90).
Cushion Foundation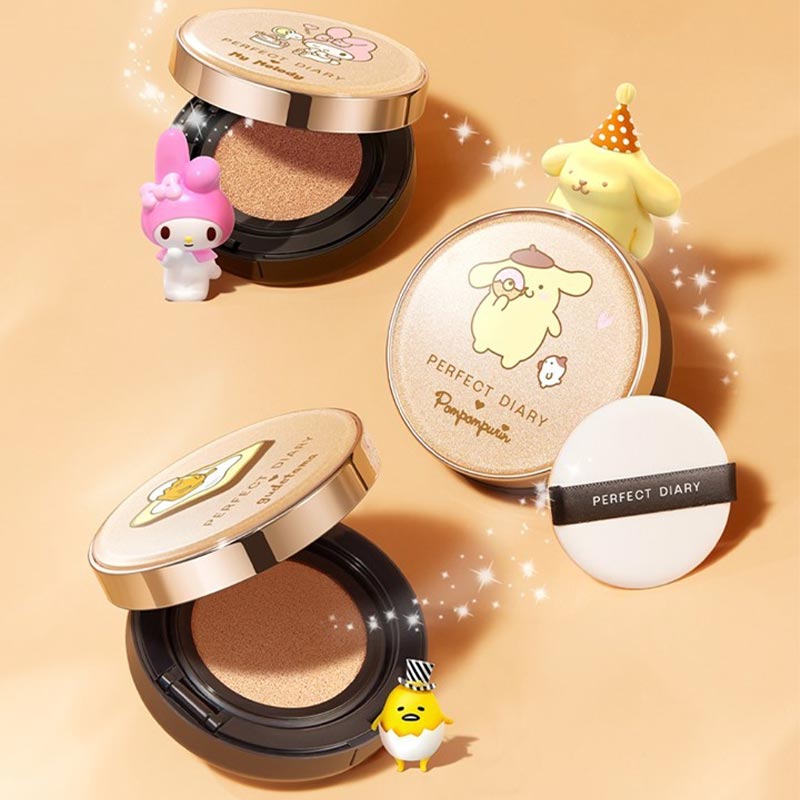 Foundation, as base makeup, is a critical part of every routine. With the Perfect Diary x Sanrio cushion foundation, you can add a little more joy to the crucial step. The foundation is contained in a cushion and kept in a gold and black capsule complete with a graphic of Sanrio characters like Gudetama. Easy to apply and easy on the eyes.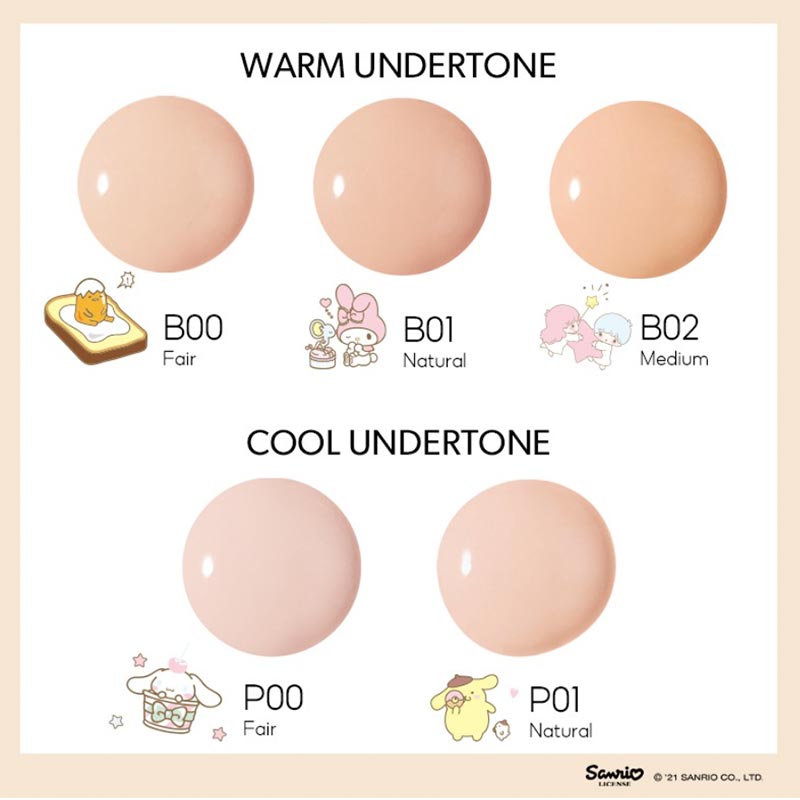 You'll also be spoilt for choice as you have 5 shades to select from for either warm or cool undertones. Make sure to order ASAP as you can also get a free Perfect Diary Mini Facial Remover for each purchase of the cushion foundation until 31 May 2021. 
You can cop the cushion foundation for $24.90 (U.P. $49.90) each. 
Also read: 
This Pokemon Lip Balm Collection Features 5 Kawaii Characters & You Can Catch 'Em All Today
Oil control powder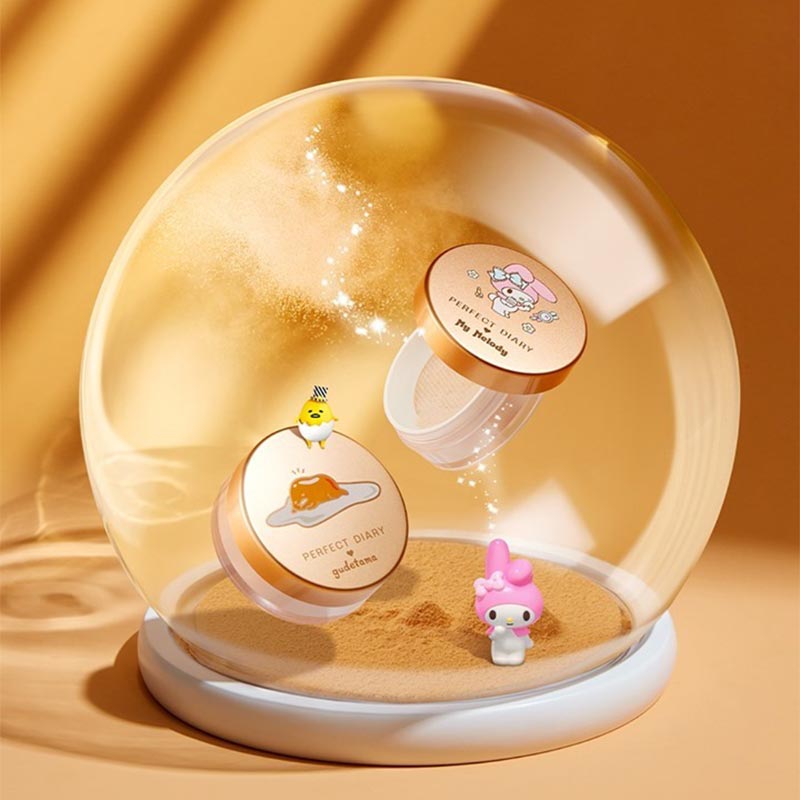 Oily skin, the harbinger of acne, becomes an afterthought with the help of the Perfect Diary x Sanrio MagicStay Loose Powder. It provides 12-hour oil control and helps to set makeup which will help you to kiss pesky maskne goodbye.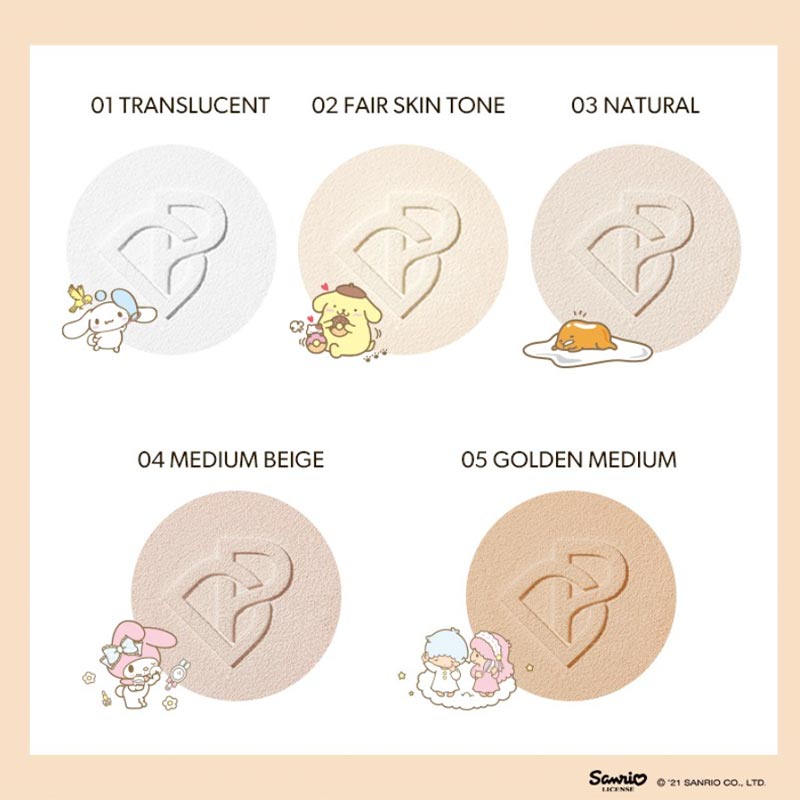 No matter your skin tone, Perfect Diary and Sanrio have got your back. Like the cushion foundation, the oil control powder is available in 5 different shades, represented by different Sanrio characters. Similarly, you can also get a free Mini Primer as a little bonus until 31 May.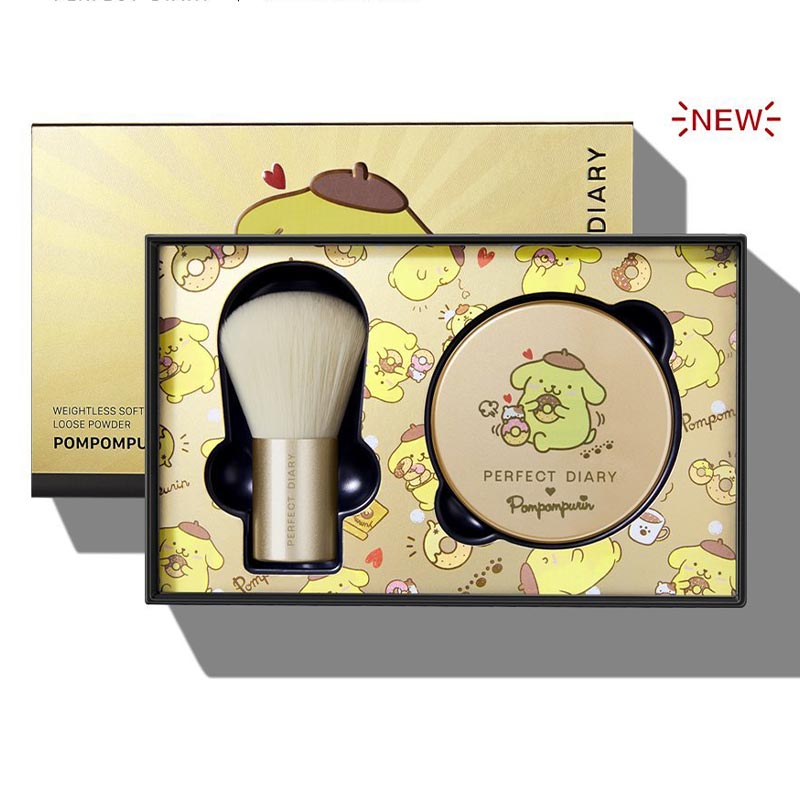 There is also a purchase option where you can add on a chio brush equipped with a gold handle. 
The oil control powder is available for $17.90 while the add-on with the brush costs $19.90 (U.P. $27.90).
Mascara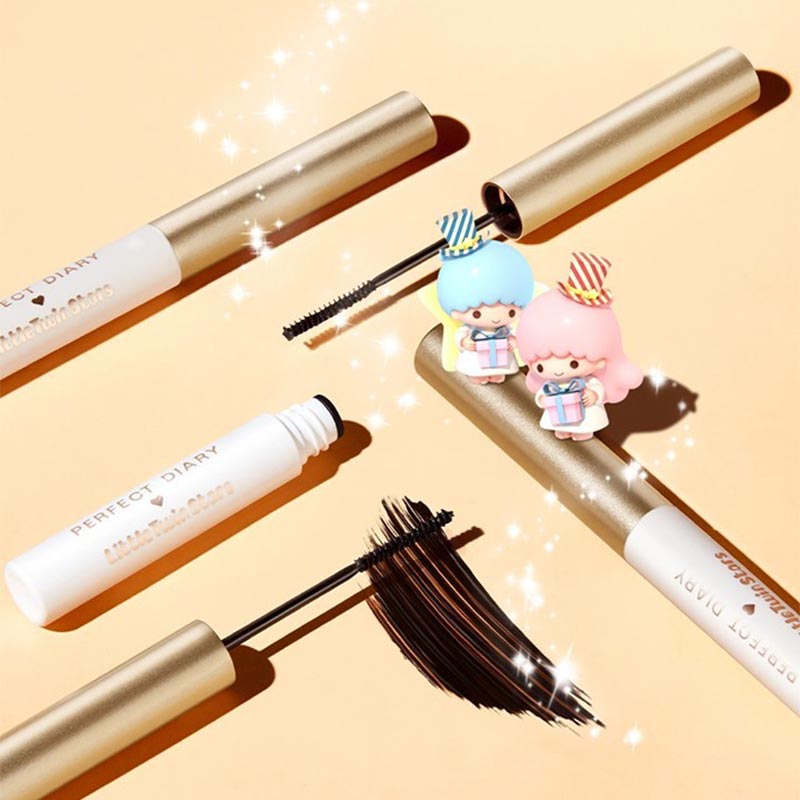 Sanrio's Little Twin Stars makes an appearance on the MagicStay collection's mascara.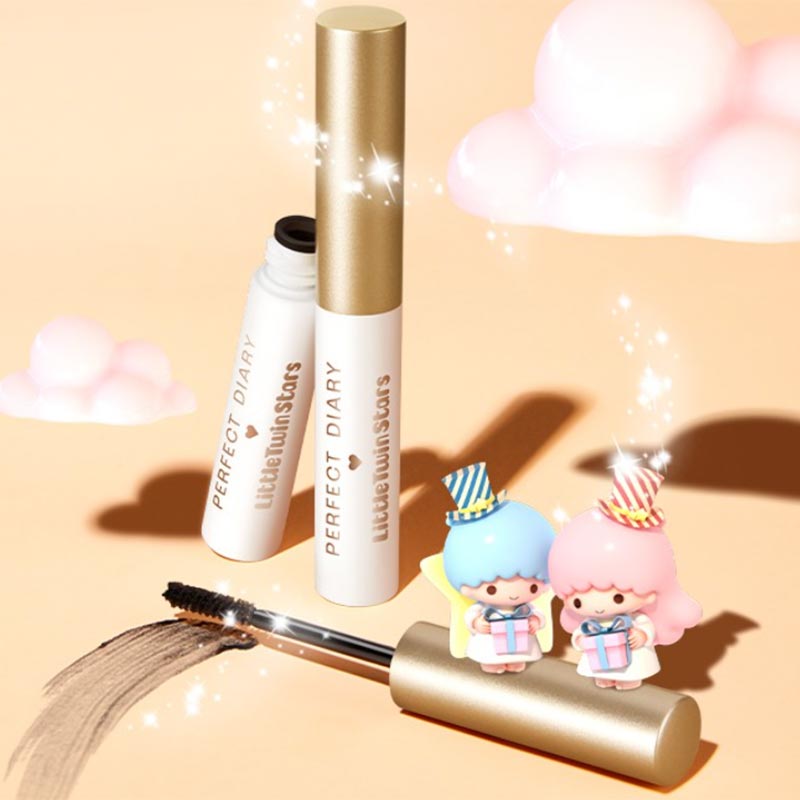 Two options are available – Primer Mascara and Long Lasting Mascara. Both are waterproof so you won't have to worry about it running when you cry over sad K-drama scenes. 
The Primer Mascara costs $12.90 (U.P. $29.90) while the Long Lasting Mascara retails for $10.90 (U.P. $29.90).
Gift set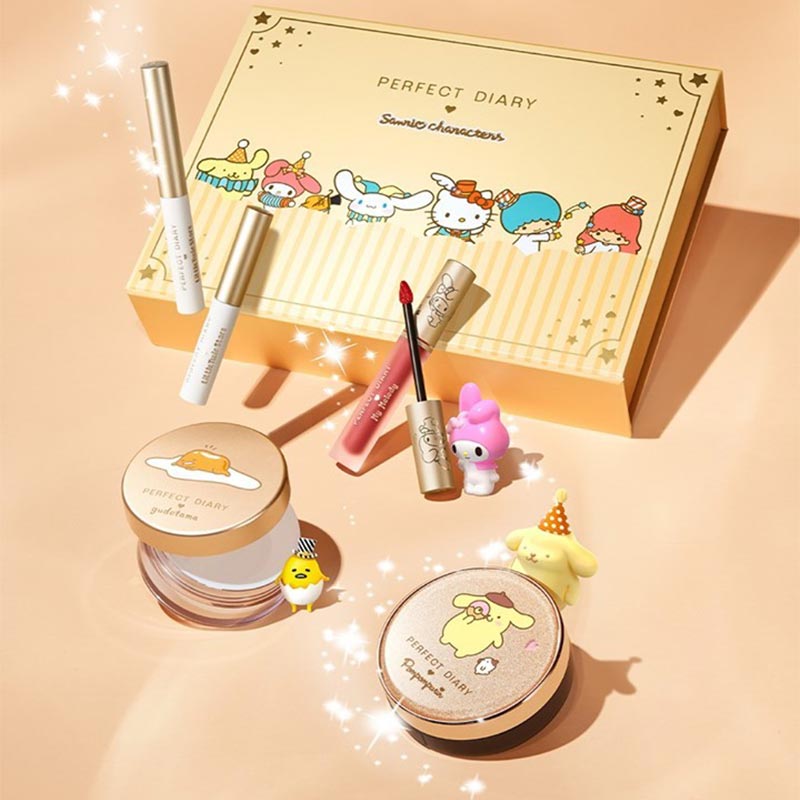 If you're in the mood to splurge, you can spring for the MagicStay collection Gift Set. Packaged in a box with lovely art of Sanrio characters, the set comes with 1 of each product type in the collection. 
Each Gift Set is available for $45.90 ($99.90).
The Perfect Diary x Sanrio MagicStay Makeup Collection Is Full Of Cute Collector's Cosmetics
You can purchase the limited edition Perfect Diary x Sanrio MagicStay makeup collection from the cosmetic brand's official ShopeeMall store. Make sure to 'add to cart' quickly so you don't miss out on the discounts. 
For more collectible cosmetics, consider checking out the recently released M.A.C x Cruella makeup collection as well. 
All images courtesy of Perfect Diary.
Also read: 
The M.A.C & Cruella Makeup Collection Features Monochrome Designs Just Like The Disney Villain's Iconic Hairdo