Secretlab TITAN Evo 2022 Soda Purple
The pandemic restrictions have finally eased and we're going back to the life we were used to before. Thankfully, one thing remains a norm for most of us — hybrid work from home. Even so, many of us still aren't quite fully equipped with the right setup to comfortably be at the desk all day. 
A reputable brand to gamers and pandemic-induced WFH peeps worldwide, Secretlab and their signature TITAN Evo 2022 chairs are one of the first few options that come to mind when it comes to creating a holistic desk setup. 
Even better news if you're looking for a makeover — Secretlab has just introduced an addition to their SoftWeave Plus collection in their brand new Soda Purple colourway, so tech whizzes can zhng up the softgirl aesthetics of your room.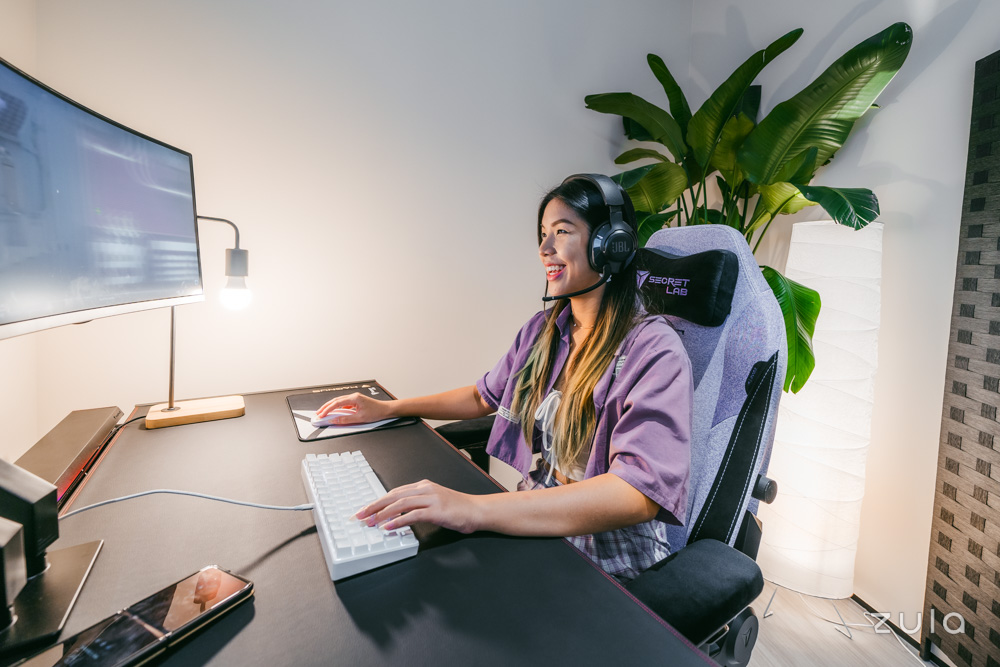 For those familiar with Secretlab's iconic chairs, you'll know that they come in both Secretlab NEO™ Hybrid Leatherette and SoftWeave Plus fabric upholsteries. Soda Purple is the latest SoftWeave Plus fabric option made with the high-performance technical knit, perfect for those looking for a soft and cosy seat. 
Fun fact: the Secretlab TITAN Evo 2022 chairs are engineered based on research and feedback from their independent Ergonomics Advisory Board (EAB), aka orthopedic and biomechanic experts. There's certainly no slacking off when it comes to perfecting the ergonomics department of the chair. 
Above all else, there's just something about the chio pastel colours of a purple chair that exudes a gentle calm and freshness in your room decor. It's not surprising that over 2 million users across the globe trust in Secretlab — if you think about it locally, that's almost half of Singapore's population.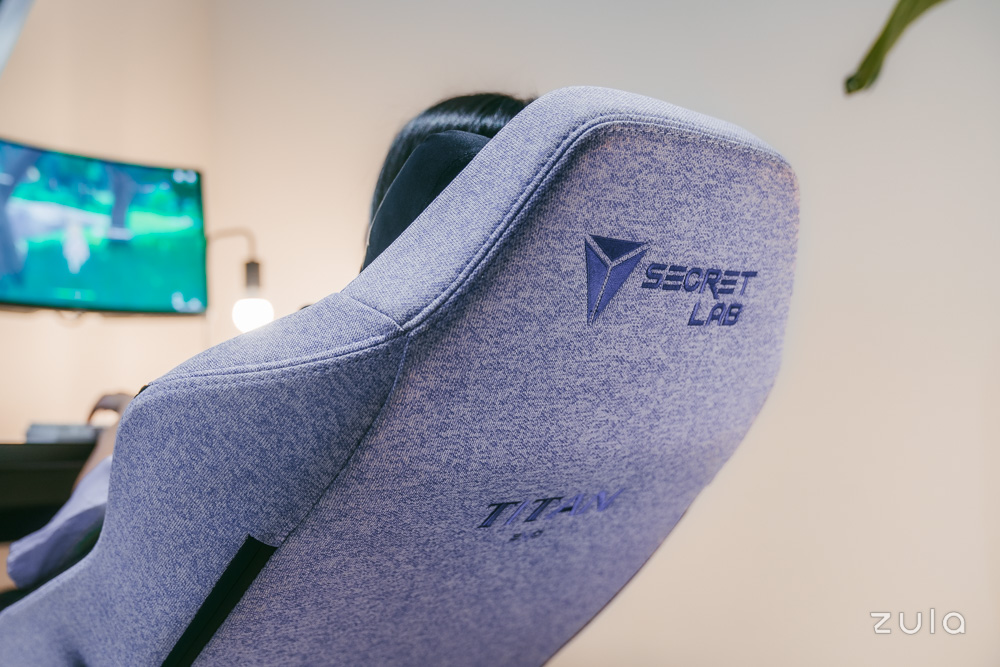 With the ability to recline up to 165° and a magnetic head memory foam head pillow gently cradling your neck from upright to downright laidback, the Secretlab TITAN Evo 2022 is perfect for unwinding after work. Fancy binge-watching a night's worth of K-drama? Daebak.
To ensure that your back is ergonomically supported while you're at the desk the whole day, the chair comes with a fully adaptive L-ADAPT™ Lumbar Support System built right into its backrest —  allowing you to adjust it in and out, or up and down — however you want. No matter how you sit, even if it's cross-legged or with a leg up, we won't judge.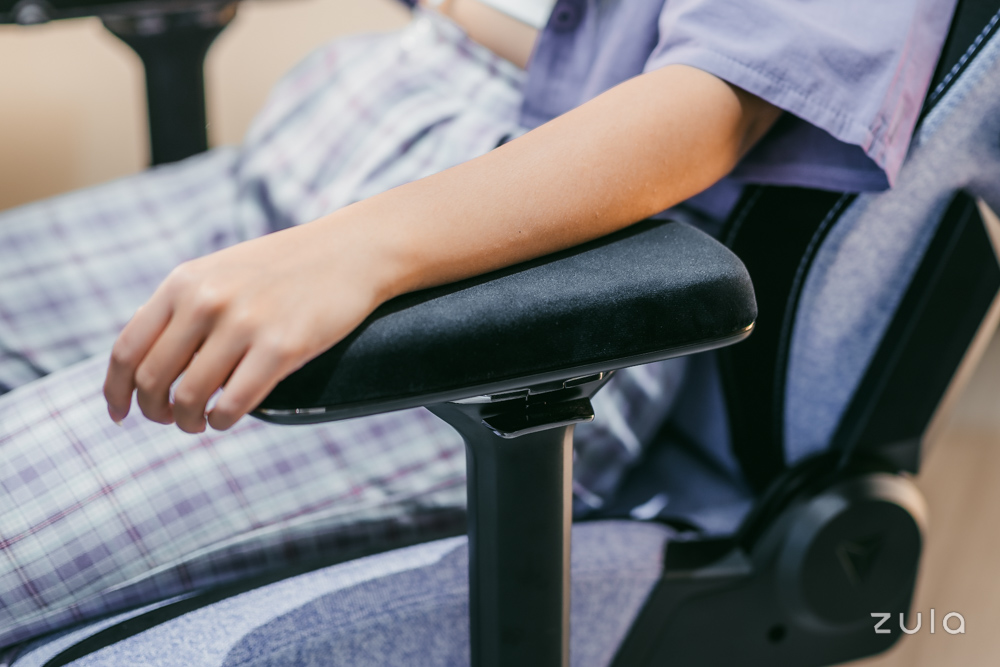 Besides back support, many of us tend to overlook our poor arms that are tirelessly clicking away on the keyboard for hours. Fortunately, Secretlab has thought of it all. Their 4D armrests with CloudSwap™ Technology will be a treat for your arms to support them with the comfort they deserve. These come with a 4-way adjustability, so your body will still be supported too, however your arms rest.
You can also enjoy the freedom to swap out to other armrest top materials, such as the Secretlab PlushCell™ Memory Foam Armrest Tops. These can be purchased separately and are available in three colours — black, pink, and silver. Picture plush pillows made just for your arms to rest on while you game or work — even your wrists will thank you for this additional support.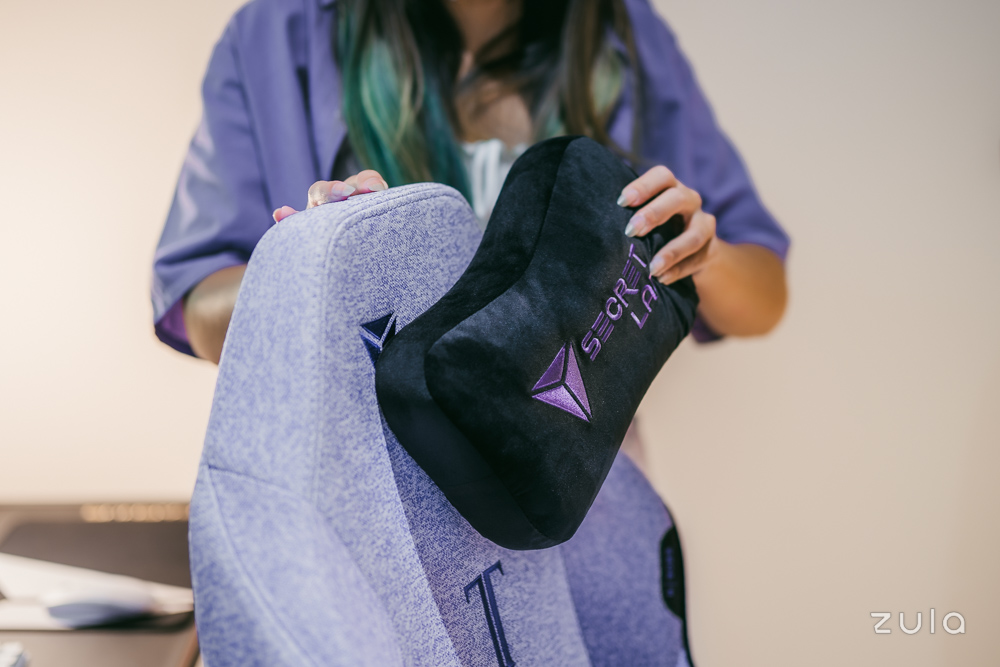 Complete your uwu vibe with the matching magnetic pillow, uniquely shaped to provide optimal support for your neck and head. The pillow is also infused with cooling gel, so you can stay cool despite the hot weather in Singapore. 
With no adjustment straps, you're now also able to attach and adjust the pillow up and down with incredible ease. 
SoftWeave Plus chairs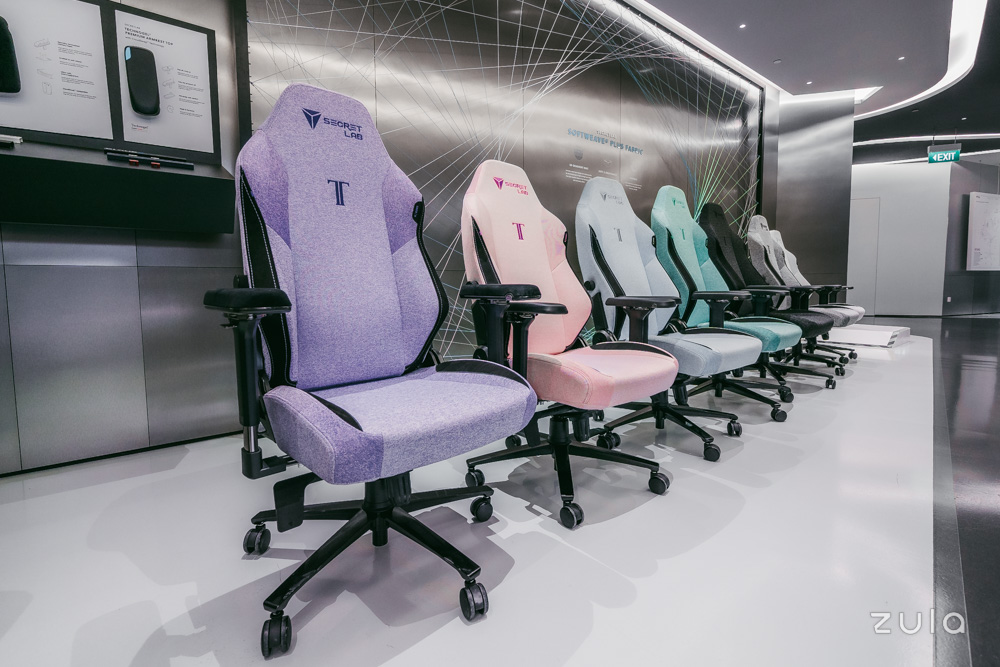 The TITAN Evo 2022 chair in the brand new Soda Purple is an addition to the SoftWeave Plus fabric line of existing colours: Arctic White, Frost Blue, Plush Pink, Mint Green, Cookies & Cream and Black.
With this range of whimsical options to choose from, now you can pick your favourite colour to suit your setup while staying comfy at the same time.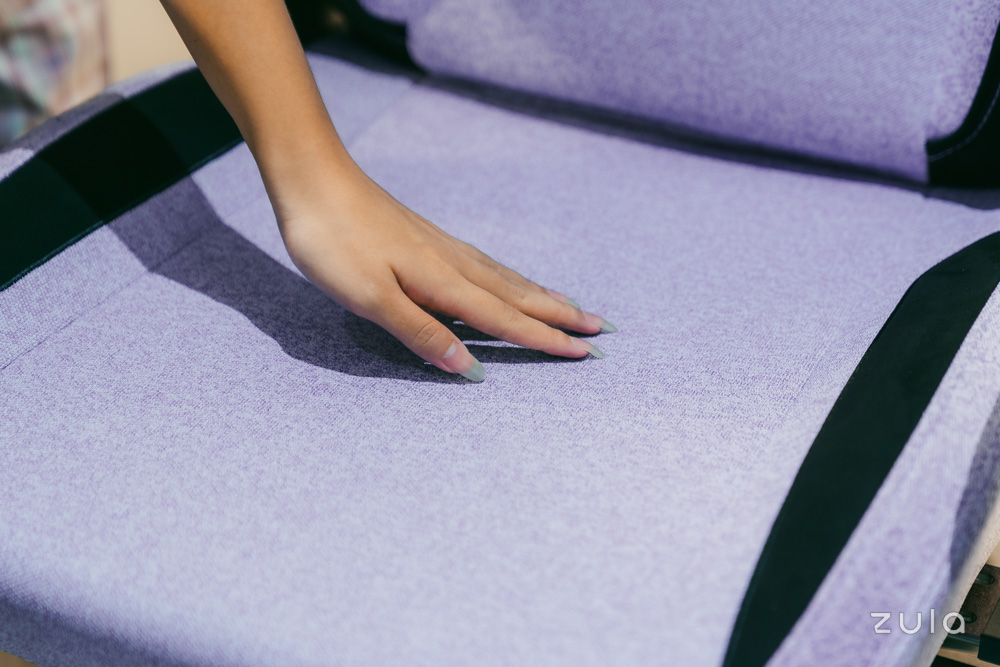 All the Secretlab SoftWeave Plus chairs are upholstered with 3D gradient knit, aka multi-layer designs weaved into every thread to guarantee comfort. It almost feels as if you're putting on your favourite performance knit sneaker, providing a soft and breathable feeling all day long. That's something we wouldn't say "no" to in Singapore.
Secretlab's Latest Soda Purple TITAN Evo Chair Will Add A Splash Of Colour To Your Room
The new Soda Purple TITAN Evo Chair, just like its other variations, is fitted with SoftWeave Plus® fabric, built to be 3.5 times more durable than its predecessor. And with this new colour option, you'll be guaranteed an incredible look to your ultimate gamer setup for a long time.
The Soda Purple TITAN Evo Chair starts from $679 for the small size, with top-up fees applicable depending on your selected add-on features.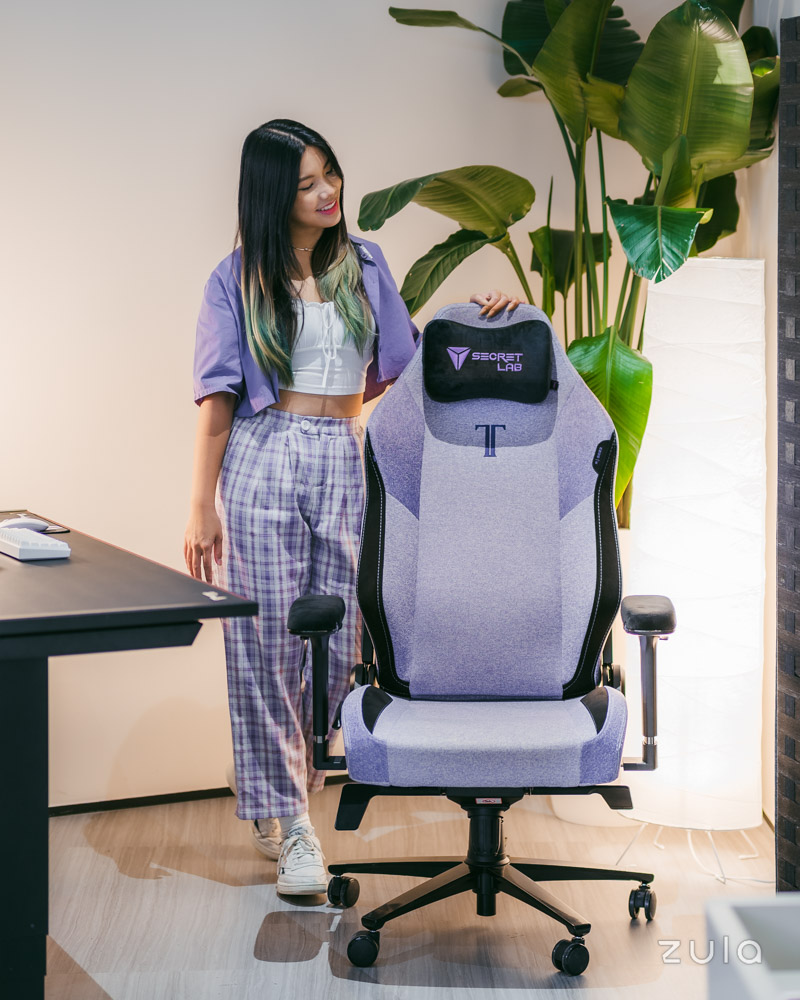 Photography by Clement Sim.
This post is brought to you by Secretlab.