Secretlab x Harry Potter
It has been 20 years since the first movie of the Harry Potter series was released and even now, Potterheads still can't get enough of the Wizarding World. Not long ago, Pomelo dropped their Harry Potter collection and now, Secretlab has also teamed up with Harry Potter for a special gaming chair. Read on to find out more about this exciting collaboration. 
The chair
For those who didn't know, Secretlab is known for their gaming chairs which are widely used by many popular gamers and streamers in Singapore thanks to their durability and stylish design. 
Taking the form of Secretlab's TITAN EVO 2022 Series chair, the Harry Potter edition promises comfort, style, and personalisation with a magical touch.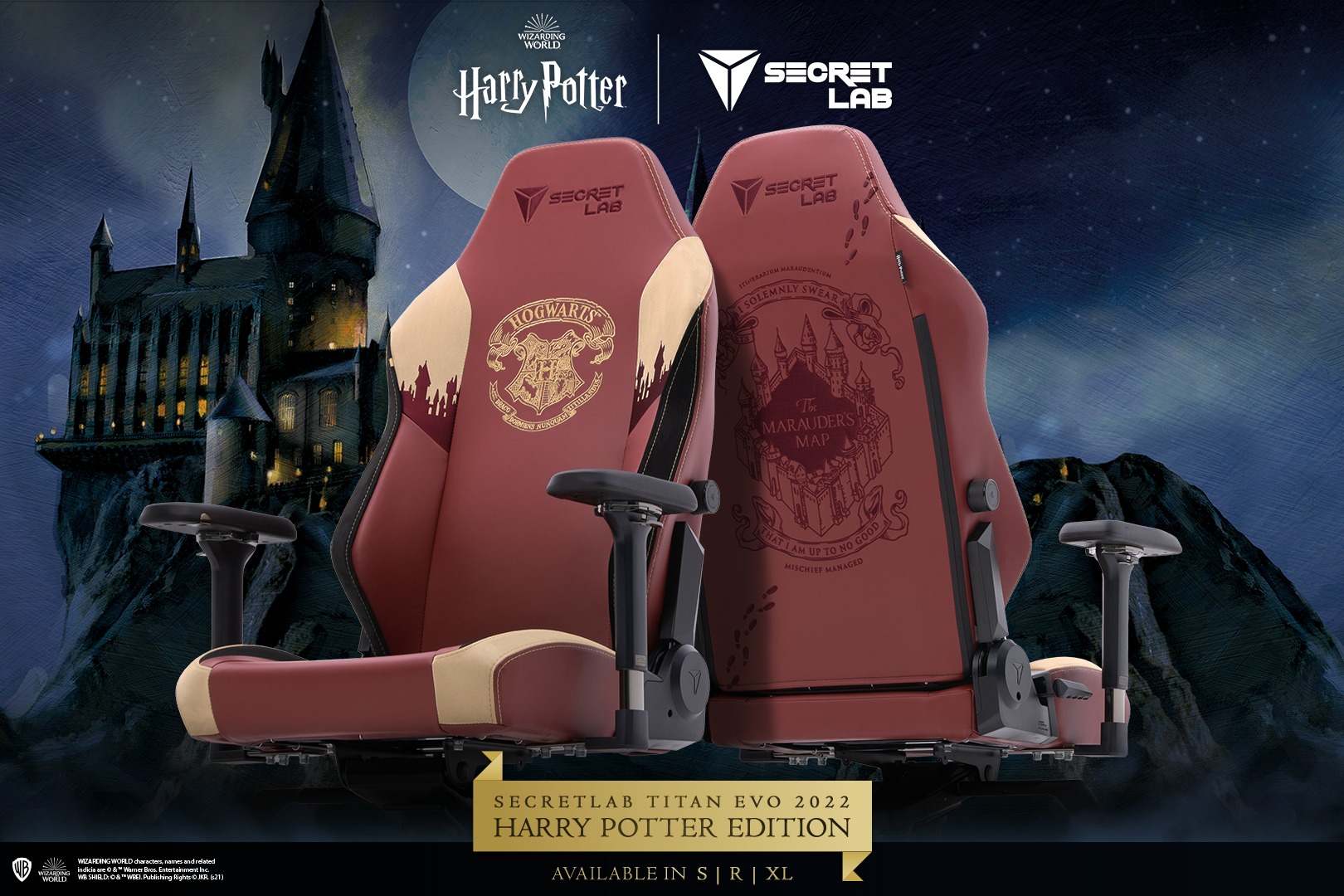 At first glance, the emblem of Hogwarts greets you in the middle of the chair with silhouettes of the castle on the sides. Taking after the colour palette of the Gryffindor house, the chair comes in shades of burgundy and beige.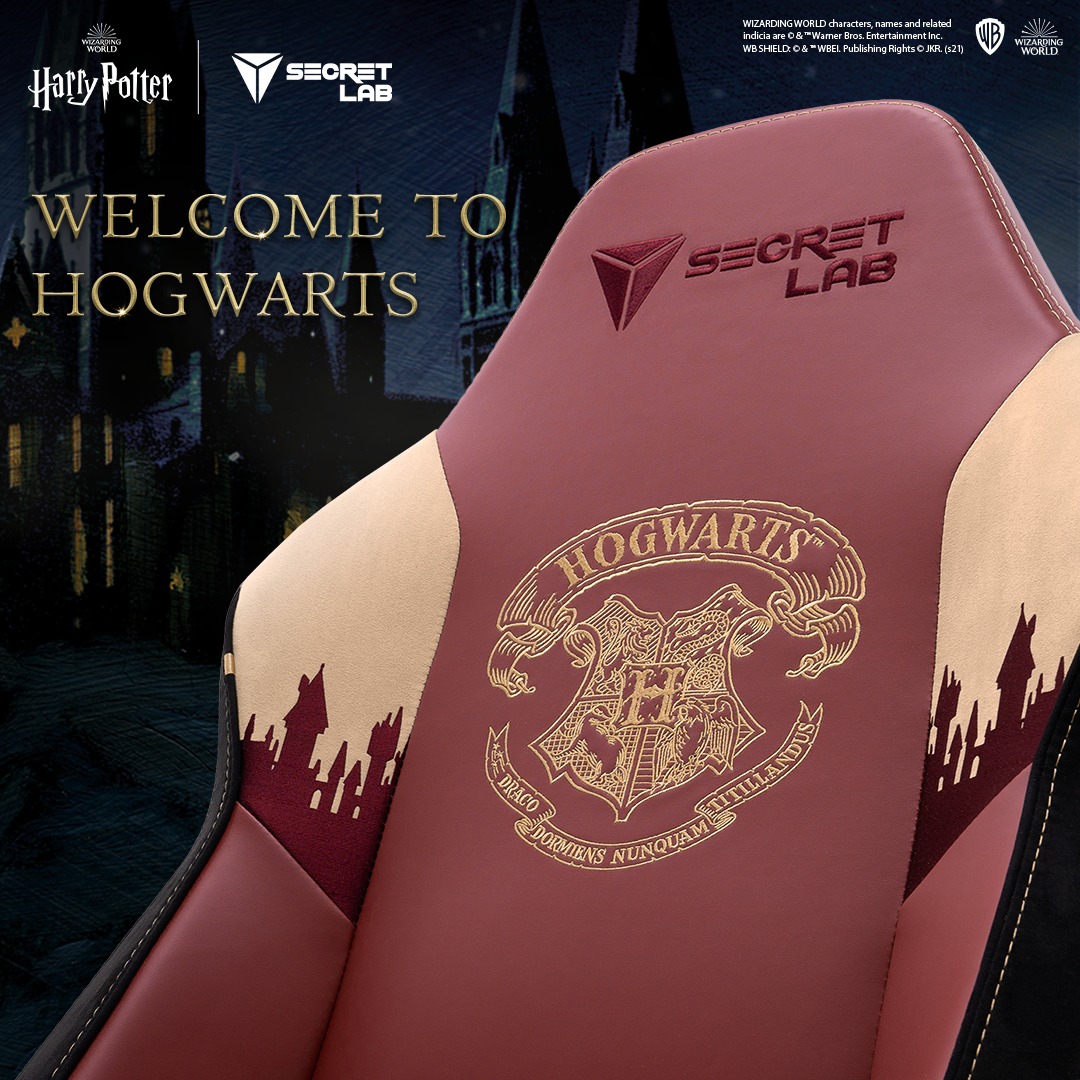 The chair is upholstered in Secretlab NEO Hybrid Leatherette which is said to be 12 times more durable than regular PU leather. Also, it is capable of withstanding spills in the case when you accidentally knock over your cup of BBT.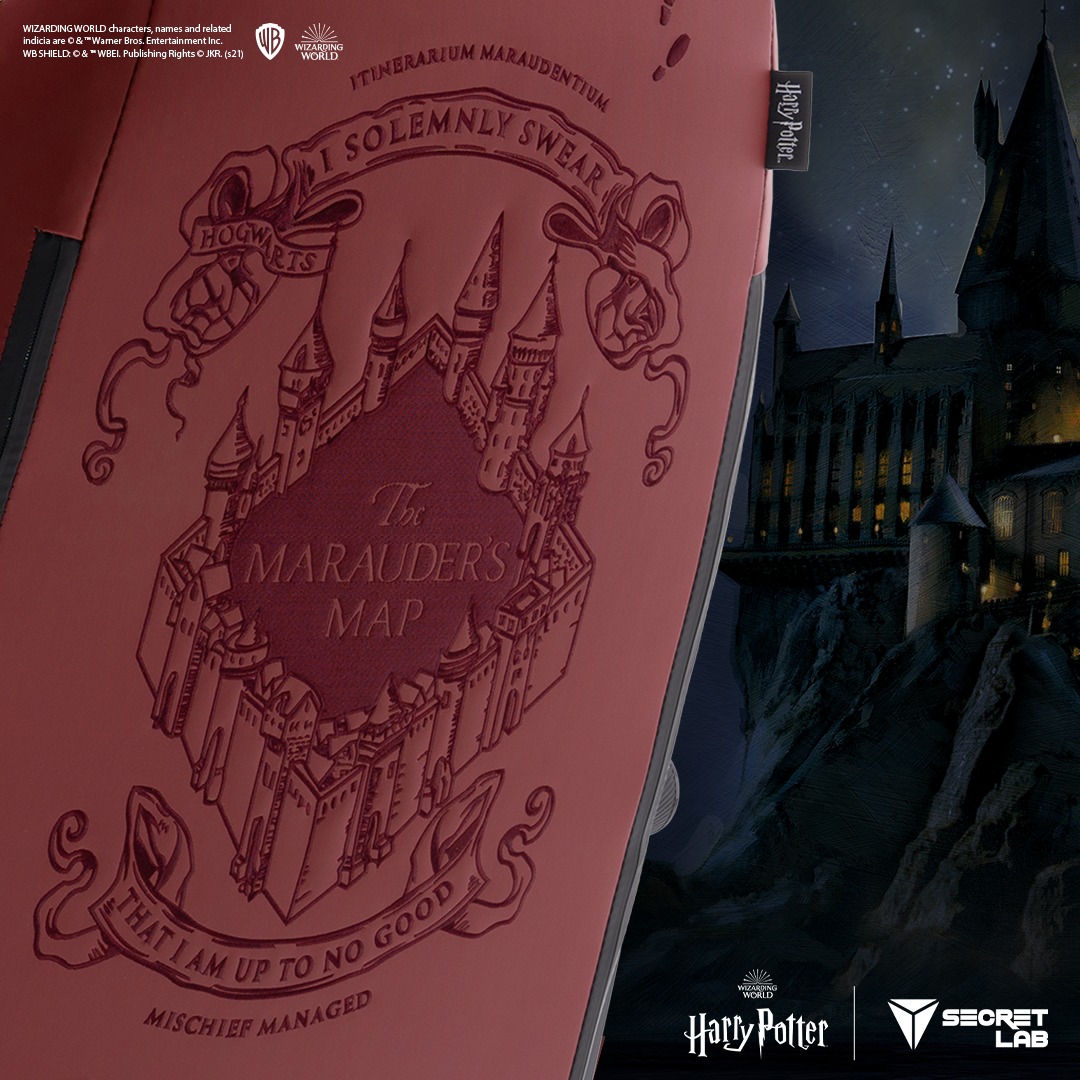 As a subtle way to express how you're "up to no good", the back of the chair features the details of The Marauder's Map ‒ reminding us of the pair of mischievous Weasley Twins.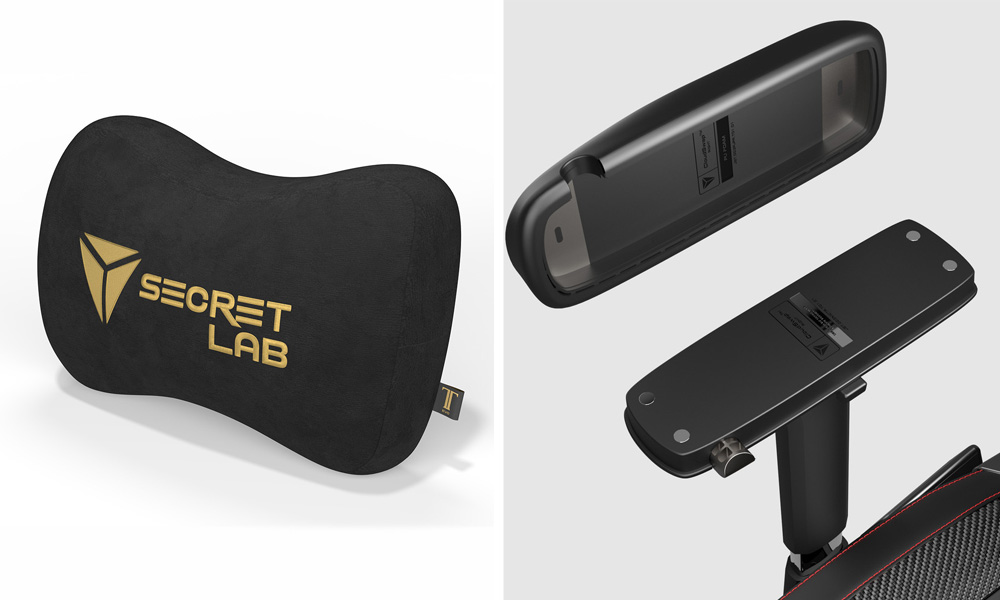 Magnetic memory foam head pillow, magnetic CloudSwap armrest
Apart from the Harry Potter theme, the chair retains the features of the TITAN EVO 2022 Series such as its magnetic memory foam head pillow. You'll also find other properties like its lumbar support system, pebble seat base, and magnetic CloudSwap armrest which provides smooth and precise adjustment for a comfortable sitting position. 
For the full features of the chair, you can check out the TITAN EVO 2022 Series here. The TITAN EVO 2022 Series Harry Potter chair retails from $619. 
House pillows
Whether you're a courageous Gryffindor or a sneaky Slytherin, you can show your loyalty to the four houses of Hogwarts by completing your Secretlab chair with a Harry Potter edition lumbar pillow.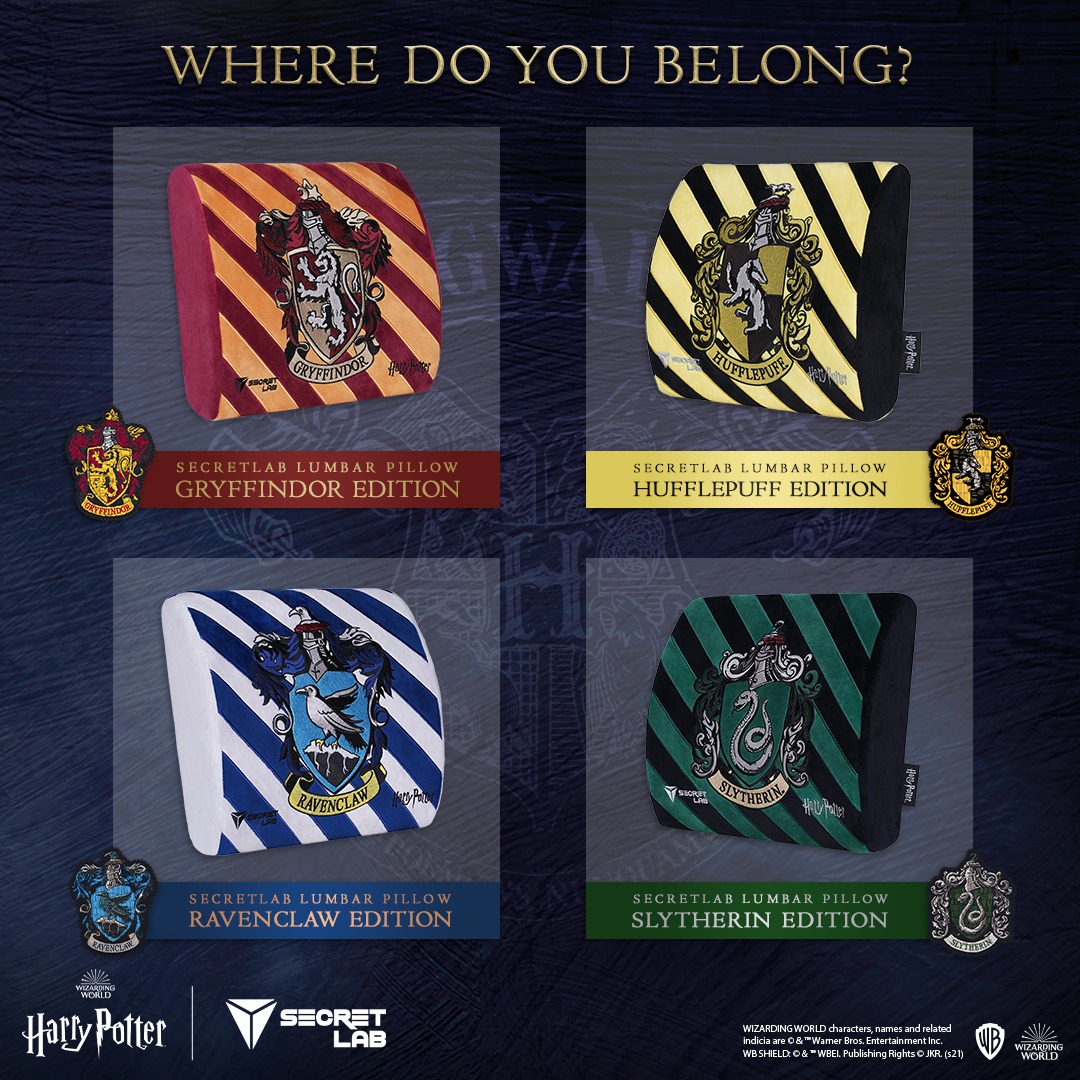 The pillow is available in 4 designs that come in respective house colours and house crests. Since the pillow is made of memory foam, rest assured that it will mould to the shape of your lower back for ultimate comfort.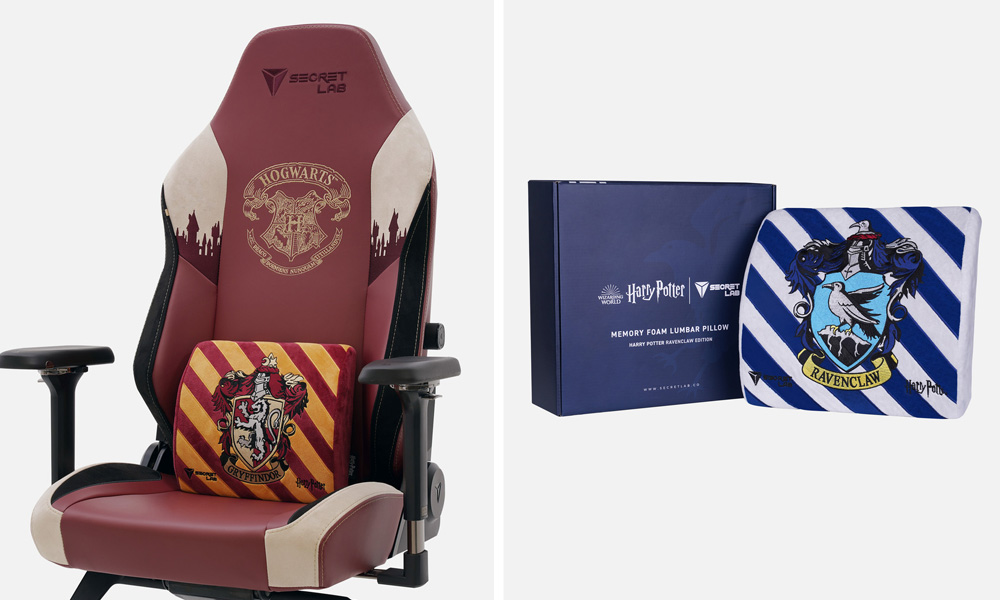 As the holiday season is also right in the corner, you can make your Potterhead friend extra happy when you gift one of these lumbar pillows that comes packed in a stylish box. That way, their back won't ache when they decide to embark on yet another Harry Potter movie marathon. 
The Memory Foam Lumbar Pillow Harry Potter Edition retails at $79. 
Secretlab x Harry Potter Lets You Reminisce 20 Years Of Movie Magic
It is unlikely that Potterheads will get over the magical series any time soon, especially since there is an upcoming Harry Potter online game, Hogwarts Legacy coming out soon too. 
For those who would love a Harry Potter-themed gaming chair while you enjoy the game, you can purchase it on Secretlab's official website. Also, you get to enjoy $30 off when you purchase both the chair and any of the four Harry Potter lumbar pillows.
All images courtesy of Secretlab. 
Also read: 
These Spao x Harry Potter Pullovers & PJs Will Make Your Cosy Nights In Feel Extra Magical