Shang-Chi Movie Facts 
Shang-Chi and the Legend of the Ten Rings is not a typical action-packed movie where the good guys simply defeat the bad guys. Instead, the plot also touches on Asian stereotypes and Chinese culture on a deeper level, which some Singaporeans could definitely relate to. 
Sure, for 2 hours 12 minutes, viewers are treated to jaw-dropping fighting scenes and hilarious dialogues. But the movie also doesn't miss out on complicated yet realistic family issues ‒ a take on how superheroes have their own problems too.  
You simply can't escape the Shang Chi hype these days. Here are 15 facts about the latest Marvel Cinematic Universe aka MCU movie, including a small reunion of Crazy Rich Asians actors and where it drew inspiration from.  
Warning: Spoilers for Shang-Chi and the Legend of the Ten Rings ahead, proceed at your own risk if you've yet to watch the movie!
1. Shang-Chi's premiere date was postponed twice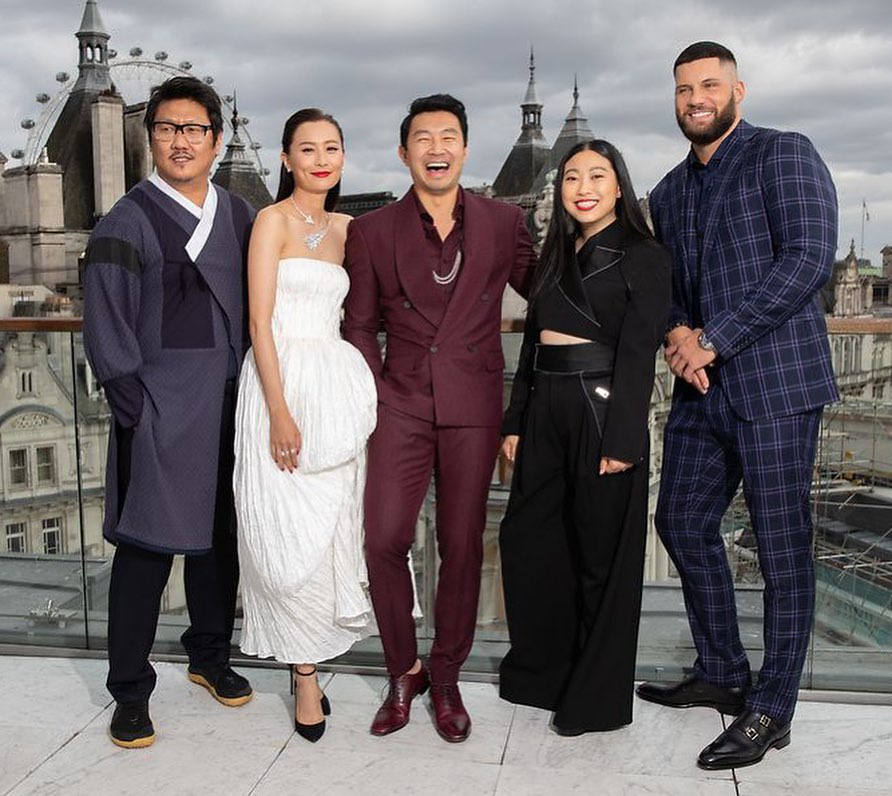 Source
Blame it on COVID-19. If not for the ongoing pandemic, the premiere of Shang-Chi would have happened in mid-February this year, to coincide with Chinese New Year. However, it was postponed not only once but twice ‒ from 12 February, 7 May to finally, 3 September 2021. 
Well, we're glad that it's finally out on the big screen.  
2. Shang-Chi is Marvel's first Asian superhero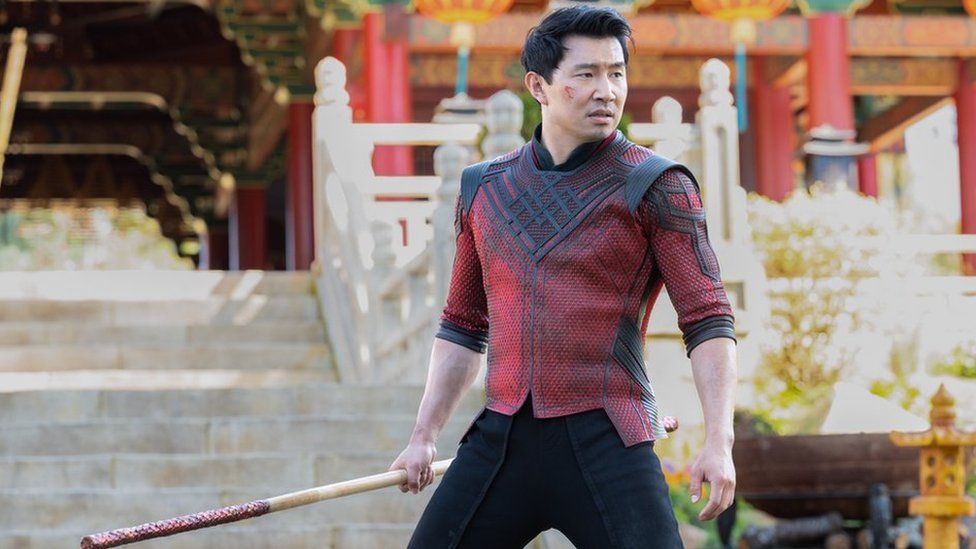 Source
If you've been following the MCU movies over the years, you would have noticed the appearance of several Asian characters. Some examples include Wong from Doctor Strange and Ned from the Spiderman series. However, Shang-Chi is the first Asian superhero movie lead, played by Simu Liu. 
According to VOI, Shang-Chi is a character inspired by Bruce Lee and was first created in 1972. Sometime in the 80s, the late Stan Lee had originally wanted Bruce Lee's son, Brandon Lee, to play the role of Shang-Chi. However, due to Brandon Lee's tragic accident, it was unfortunate that he never had the opportunity to play the character. 
3. It is Tony Leung's first American movie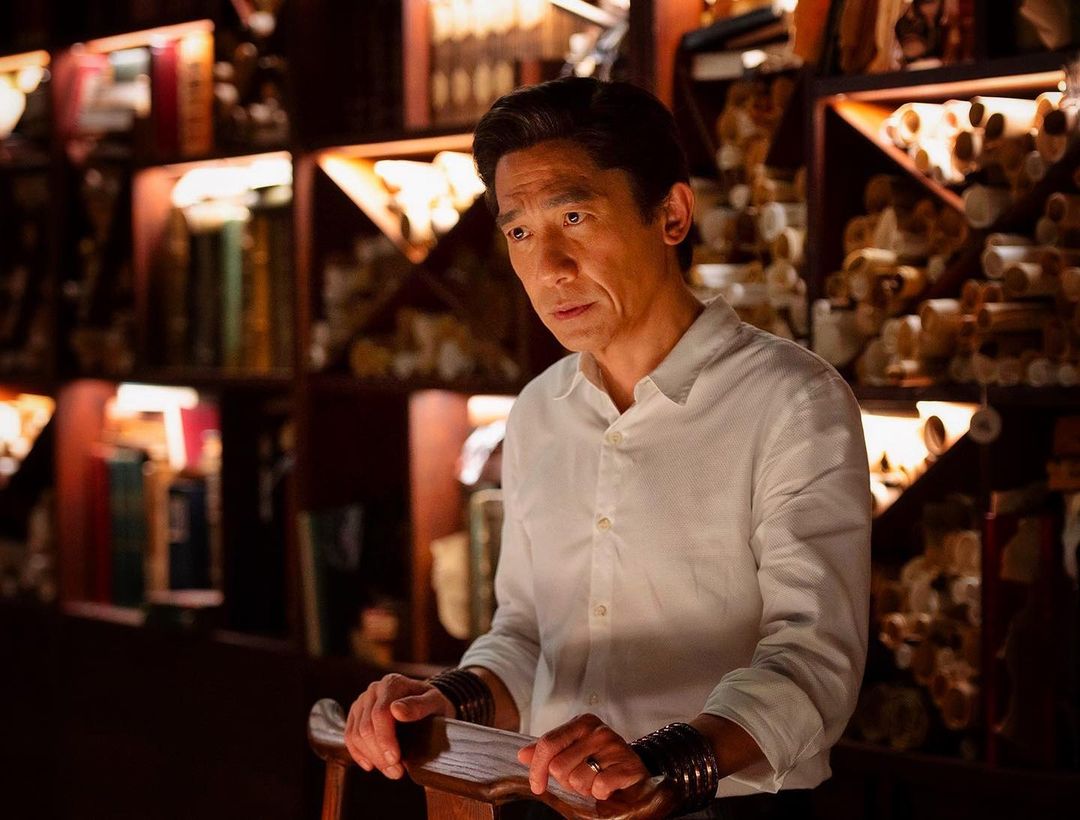 Source
Those growing up watching Hong Kong movies would definitely recognise Tony Leung ‒ a well-known Hong Kong actor and cinema legend. Some of his famous works include Infernal Affairs (2002) and the TV series, Police Cadet. 
Although Tony Leung is fluent in English, he never made the decision to enter the Hollywood scene until now. Through his portrayal of Wenwu, Shang-Chi's estranged father and leader of The Mandarin, the movie marks his Hollywood debut. 
4. There's a "Kungfu Hustle" poster in Shang-Chi's apartment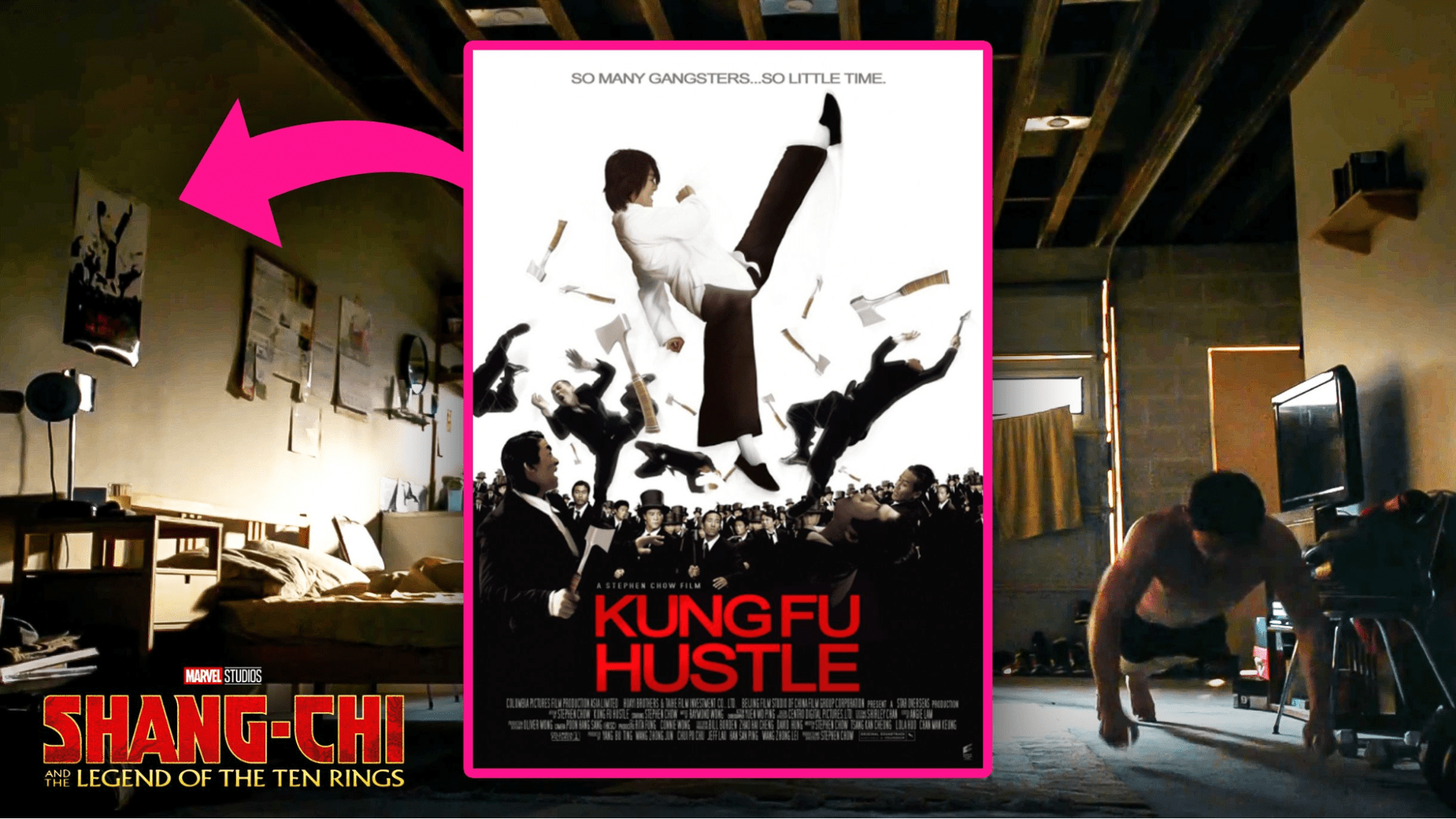 Source
Instead of checking out Simu Liu's hot bod during his workout scene, some eagle-eyed viewers caught the Kungfu Hustle poster on the bedroom wall instead. 
As Shang-Chi was trained in martial arts from a young age, there's also a high chance that he enjoys watching such movies too. It is also possible that he misses practicing martial arts after running away from home. 
Director Dustin Daniel Cretton even mentioned on Fandango that Kungfu Hustle is one of his favourite movies, using it as an inspiration for Shang-Chi as well. 
5. Shang-Chi is a fan of Nike Jordans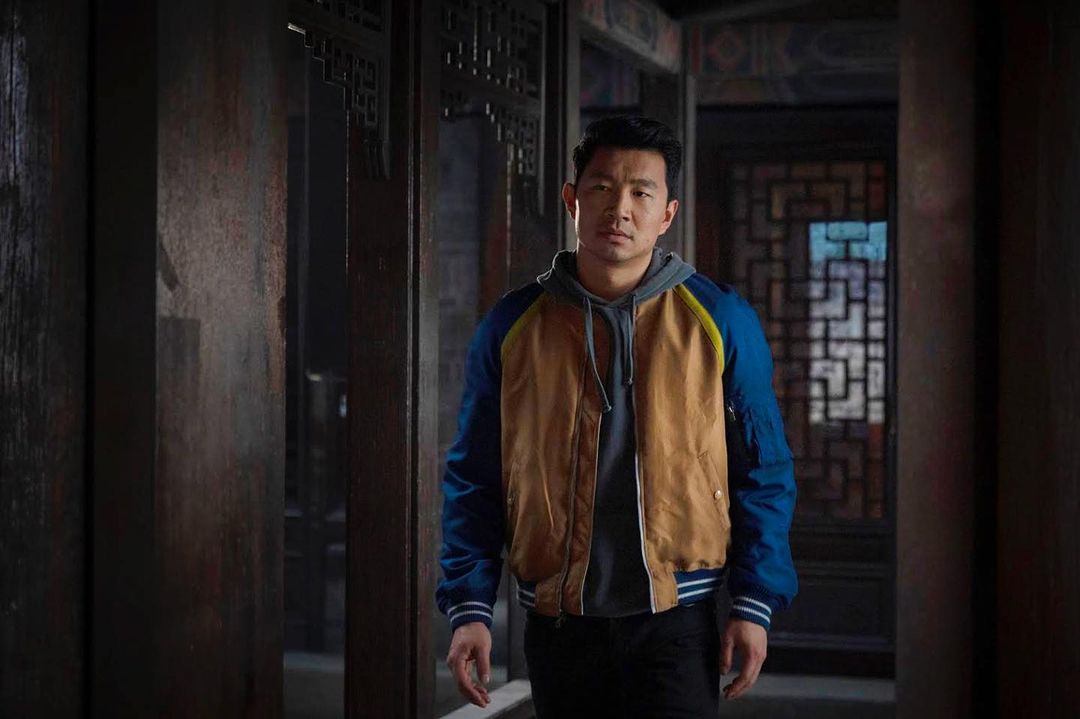 Source
While Iron Man's Tony Stark dons suits, Shang-Chi dresses down without compromising his street style. His signature look? A pair of Nike Jordans.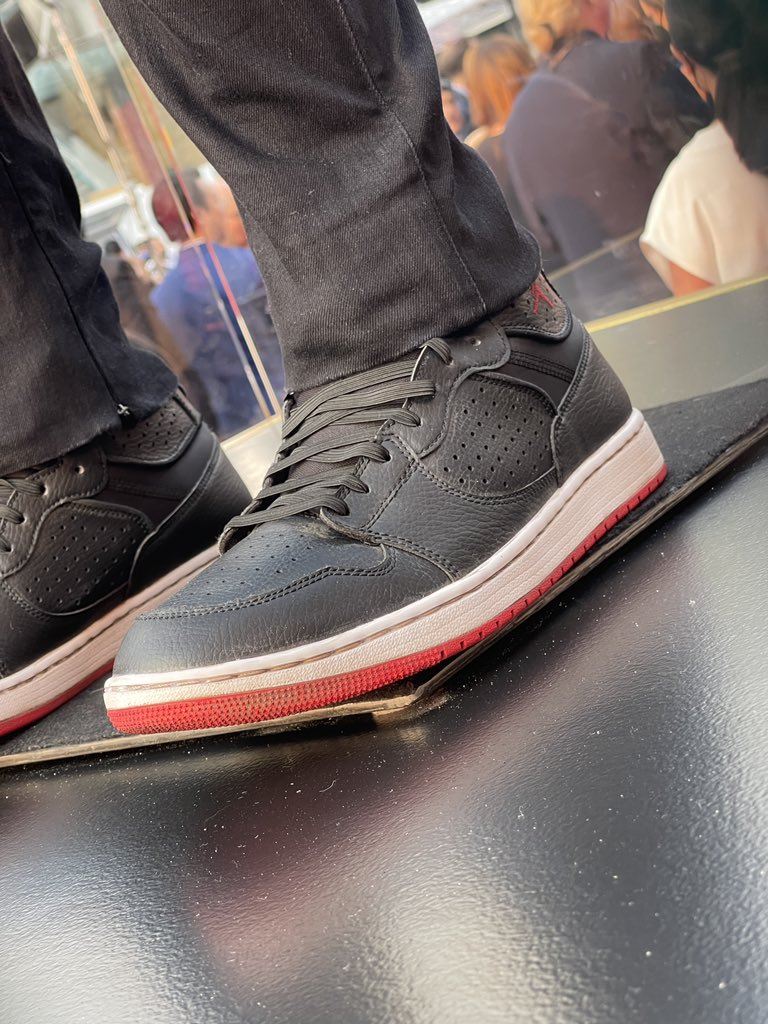 Source
Earlier in August, Brandon Davis ‒ host and producer ‒ shared photos of Shang-Chi's costume through his Twitter. Along with his dragon scale outfit and the Ten Rings, the pair of red and black Nike Jordans also stands out from the costume.  
6. The martial arts segment was inspired by classic Chinese action movies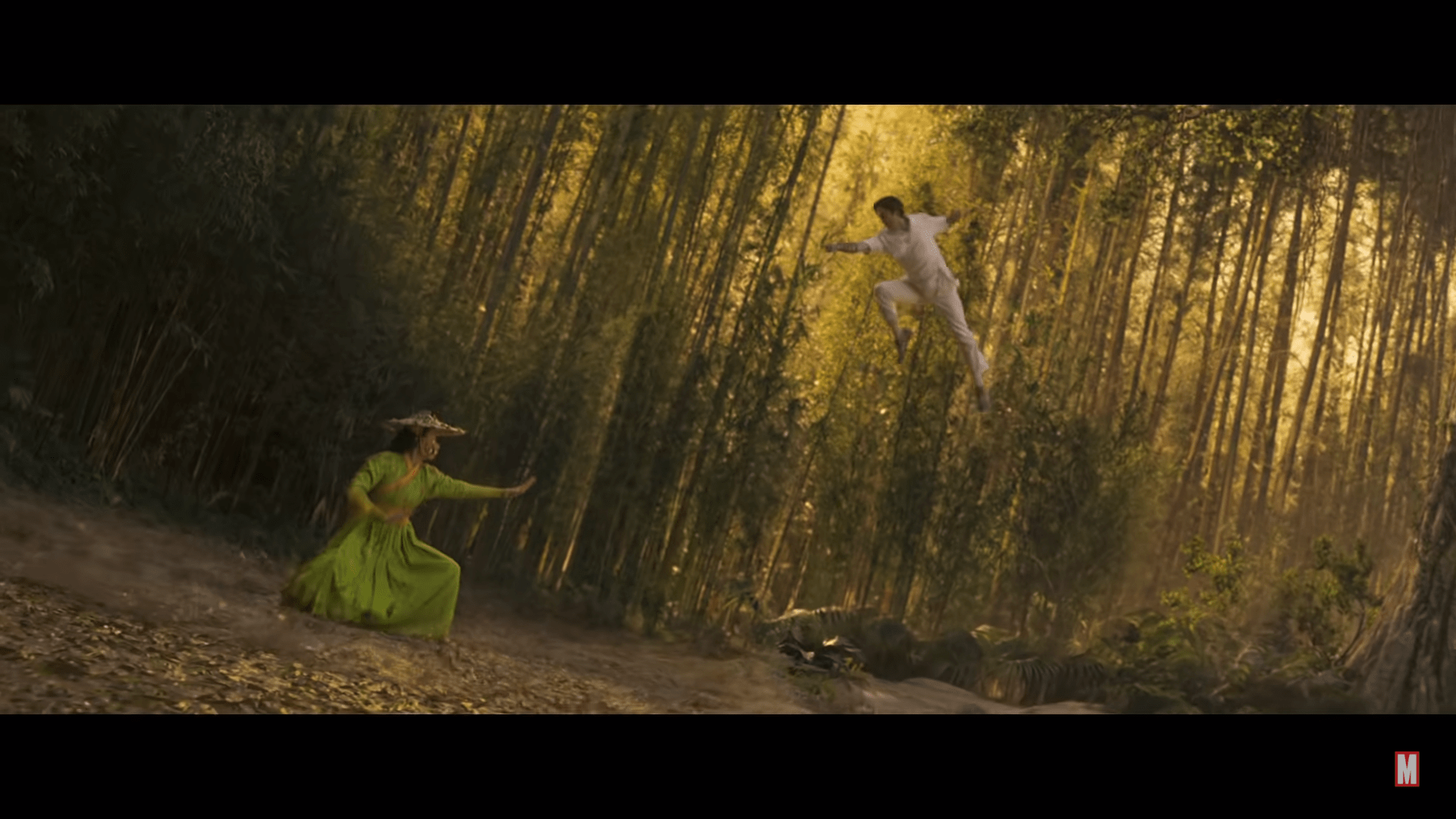 Source
Prior to the movie release, director Destin Daniel Cretton also shared on CBR that the choreography of the action scenes was inspired by old Jackie Chan movies. They had the late Brad Allan as their stunt director, who was a member of the Jackie Chan Stunt Team. Some of the movies he worked on include Rush Hour 3 and The Kingsman.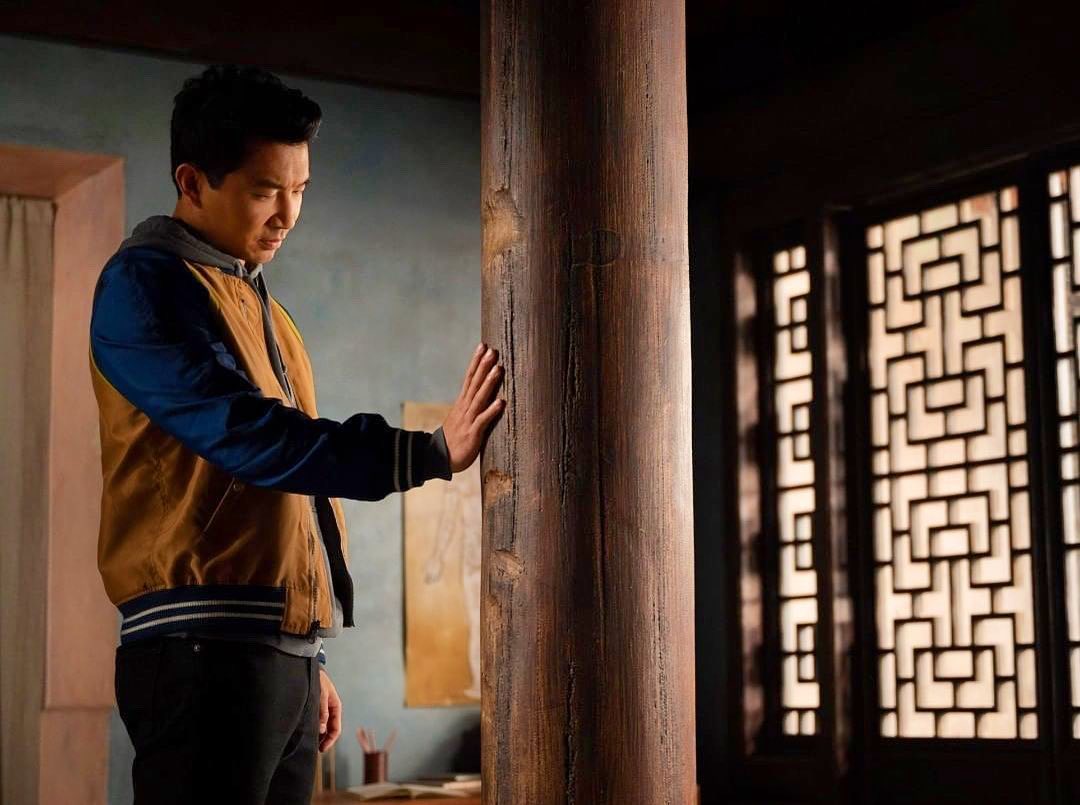 Source
You might also find some of the fight scenes familiar as the movie also drew inspiration from classic Chinese wuxia films such as Crouching Tiger, Hidden Dragon and Donnie Yen's Ip Man movie series.  
7. Three of the cast members previously appeared in Crazy Rich Asians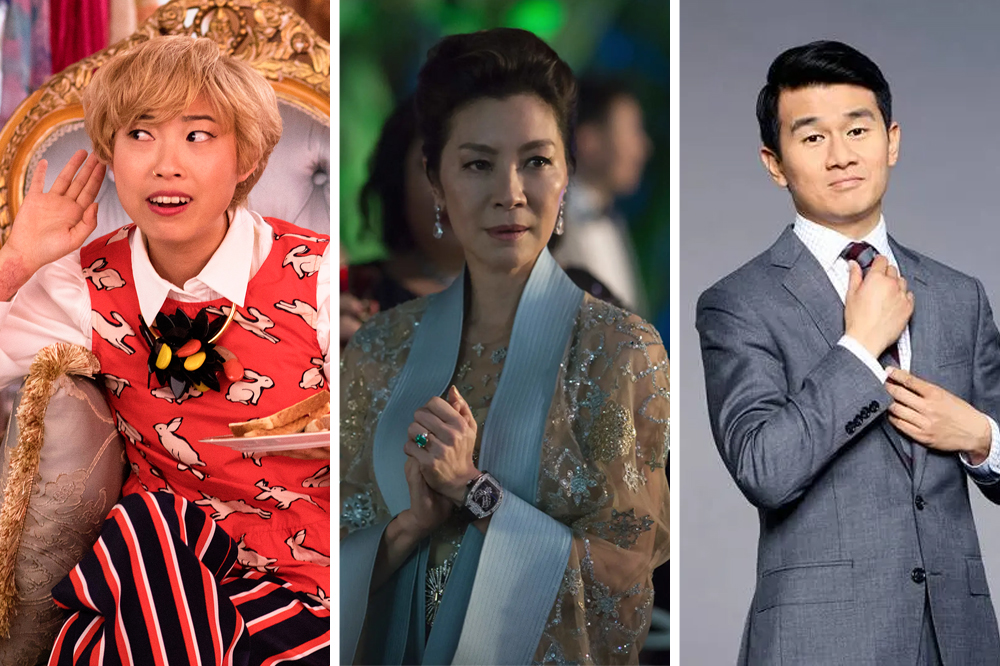 From left: Awkwafina as Peik Lin, Michelle Yeoh as Eleanor Young, Ronny Chieng as Edison Cheng
Source, source, source
Who would expect a mini Crazy Rich Asians reunion in Shang-Chi? Those who watched the 2018 movie phenomenon would recall Awkwafina as Peik Lin, the eccentric friend of Rachel Chu. In Shang-Chi, she plays Katy, Shang-Chi's best friend since high school. 
As for Michelle Yeoh, she played Eleanor Young, the intimidating mother of Nicholas Young. Once again, she takes on a motherly figure by playing the role of Shang-Chi's caring aunt.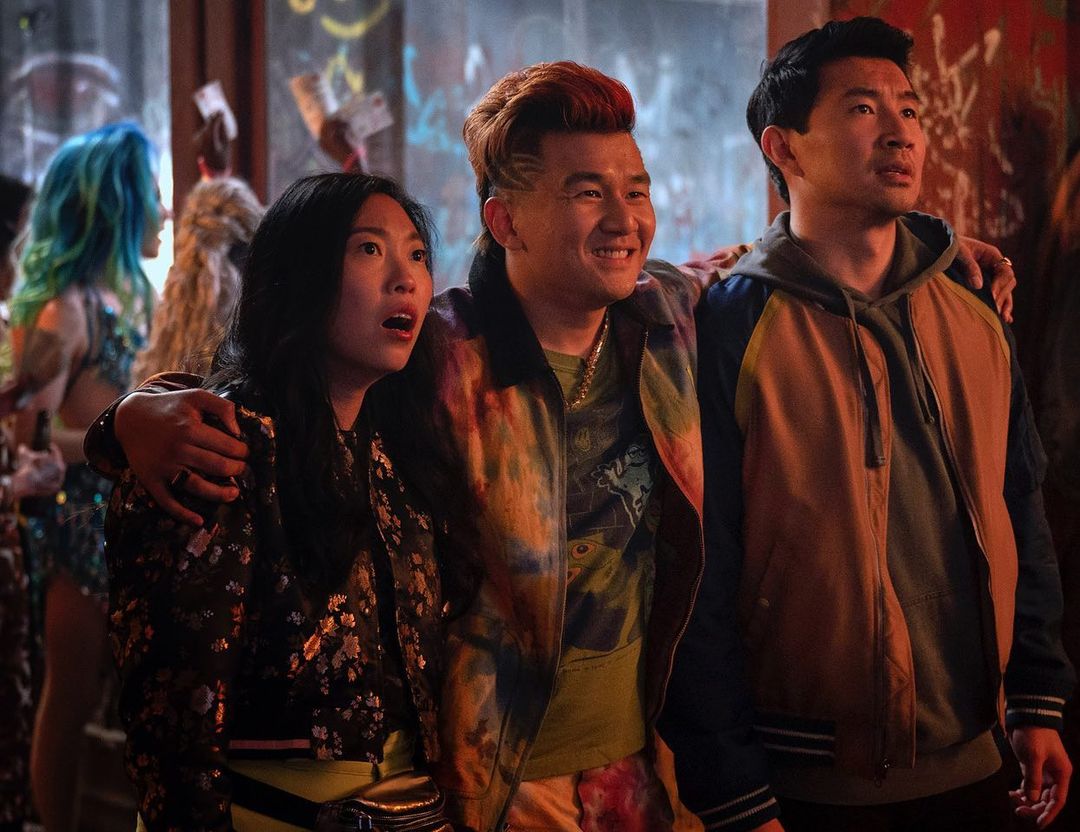 Source
Not to mention, Ronny Chieng also portrayed the role of Edison Cheng, Nicholas Young's cousin who cared so much about his image. In Shang-Chi, he plays the role of Jon Jon, who gives off self-proclaimed ah beng vibes as mentioned on CNA.  
Also read: 
8. The first English line only appears 10 minutes into the movie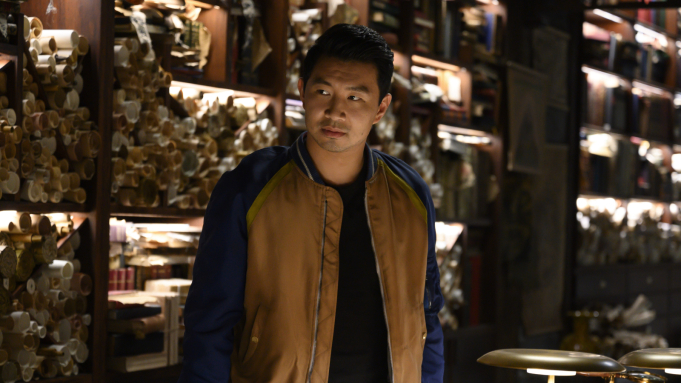 Source
For those who already caught the movie, you would notice a huge portion of the movie's dialogue is spoken in Mandarin. Interestingly, the first English line only appears 10 minutes into the movie. 
But, don't worry if you don't understand Mandarin, as the movie also comes with English subtitles during these scenes. 
9. Awkwafina attended archery training for her role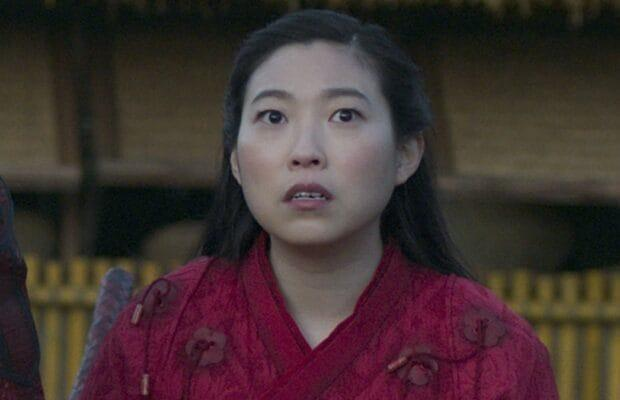 Source
Hawkeye may be the Marvel character you think of immediately when you hear the word "archery". But in Shang-Chi, Awkwafina as Katy gets the limelight as a talented archer. 
While Katy gets pulled into Shang-Chi's family conflict unexpectedly, her role as an archer plays a crucial part as shown towards the end of the movie. According to an article by Screenrant, Awkwafina actually underwent archery training for her role. We love a dedicated queen. 
10. The bus crash scene is real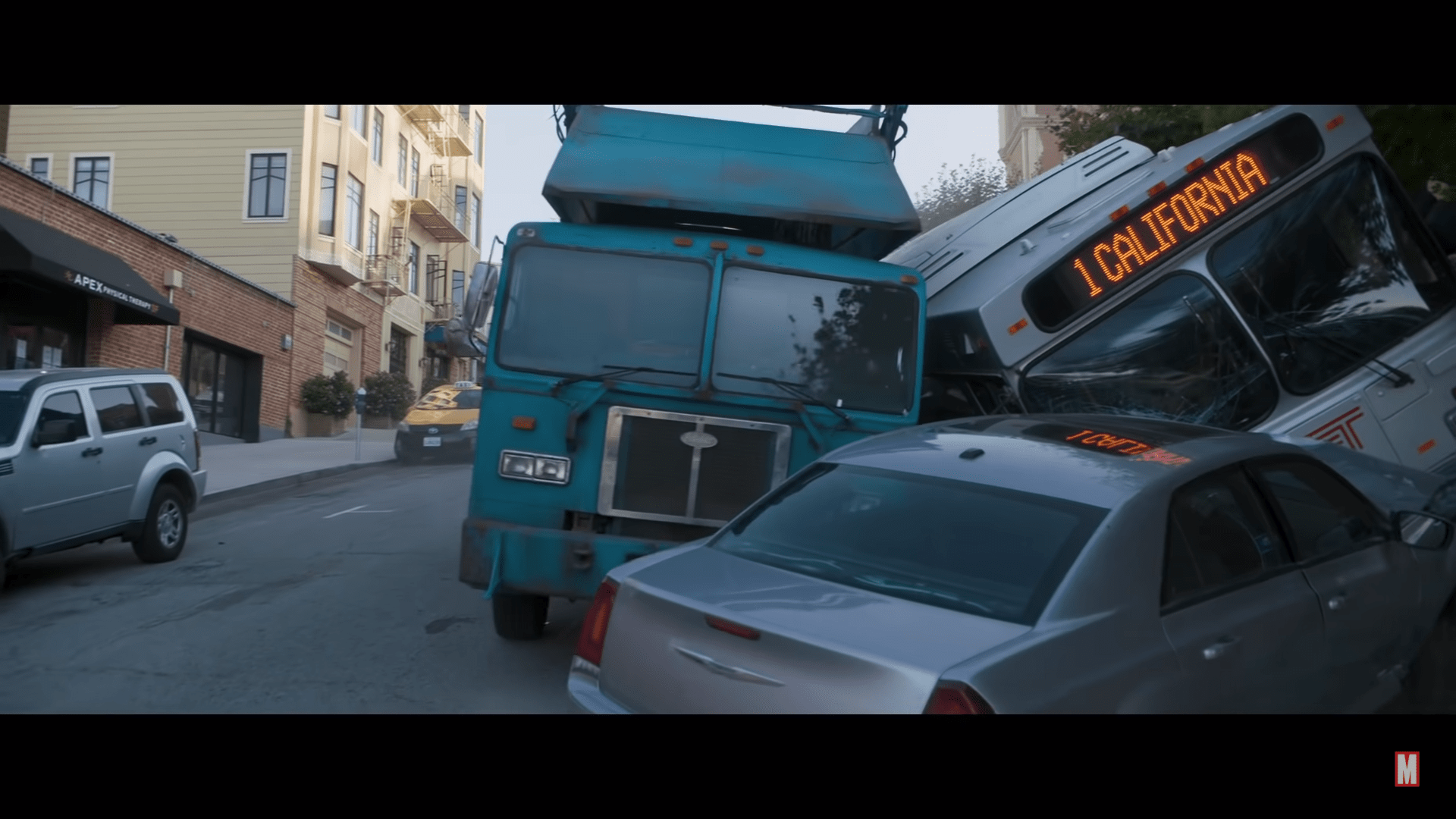 Source
Even if you haven't caught the movie yet, the official trailers of Shang-Chi show scenes where Shang-Chi is fighting on a bus. When Katy tries to brake the bus, she collides against a truck, ruining many other cars in the process.  
Thanks to a user from the Subtle Asian Trait Facebook group, he posted a behind-the-scenes video of the bus crash scene ‒ proving that the scene was real and not done by CGI. It's no wonder that this particular scene has lauded praise from fans and critics alike.
11. Simu Liu and Awkwafina are close friends IRL too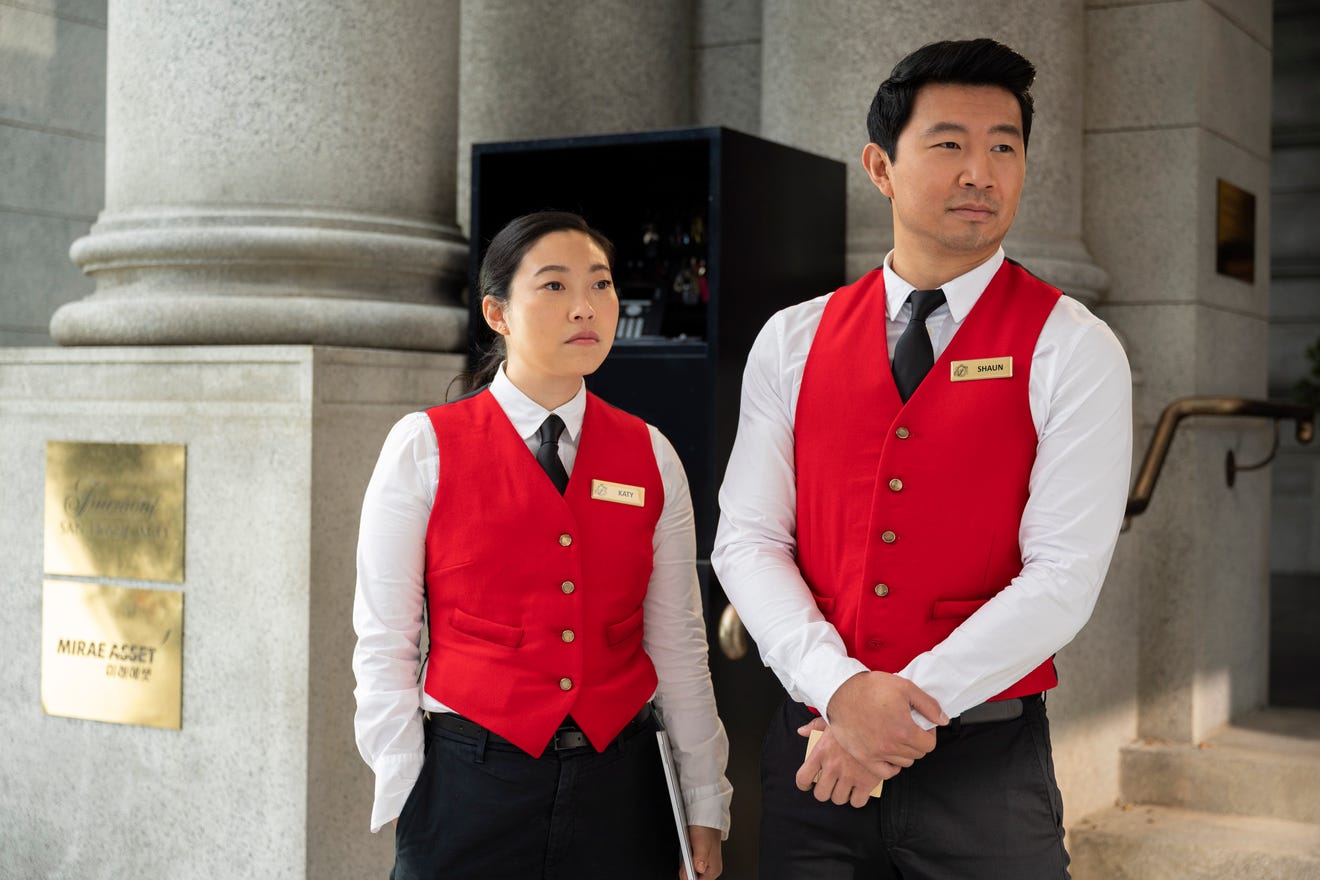 Source
As of now, it's hard to tell if Shang-Chi and Katy would develop a romantic interest in each other. Even if they just stay purely as friends, fans will definitely love to see more of their chemistry and down-to-earth personalities on screen in future.  
Even when the cameras stop rolling, Simu Liu and Awkwafina are close friends IRL too. According to CBR, Simu Liu mentioned that she helped him ease his anxiety when he first took on the role of Shang-Chi by just being in the moment with him.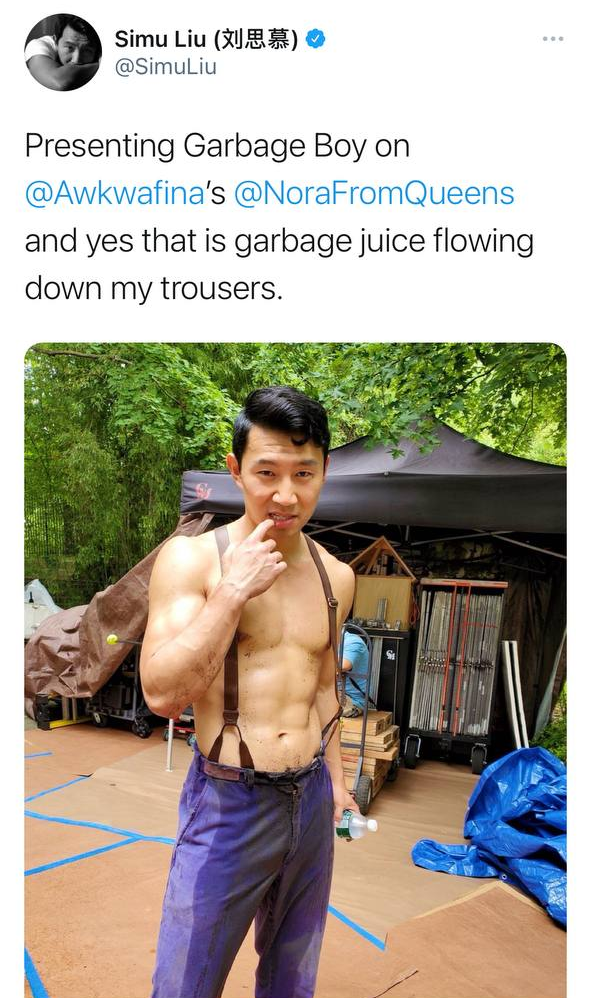 Source
On top of that, the 2 actors also took their friendship to the small screen. Simu Liu previously made a guest appearance in Season 1 of Awkwafina's TV show Awkwafina Is Nora From Queens. 
12. Tsai Chin who plays Waipo was the first Chinese Bond girl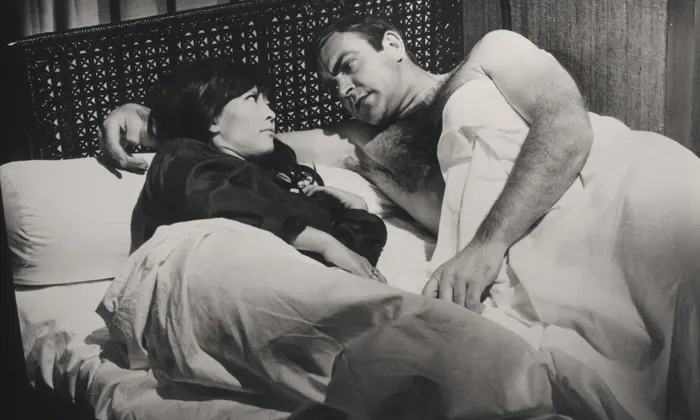 Source
You might remember the scene where Katy's grandmother aka Waipo asks Shang-Chi when they're going to get married. Waipo may be a minor character in the movie but FYI, she is played by Tsai Chin ‒ a legendary actress with many firsts. 
Tsai Chin is the first Chinese Bond girl who starred in 2 James Bond movies ‒ You Only Live Twice (1967) and Casino Royale (2006). She is also the first Chinese student at London's Rada Drama School and the first Chinese actress in a West End show. Other notable movies that she acted in include The Joy Luck Club and Memoirs of A Geisha. 
13. Shang-Chi's OST features JJ Lin & K-Pop idols like GOT7's Mark Tuan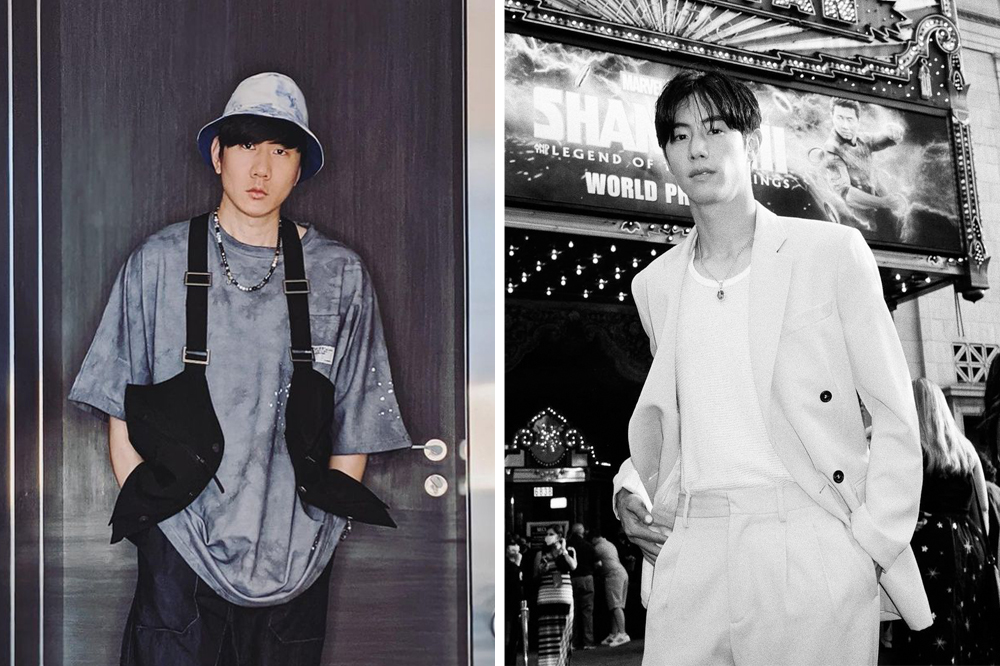 From left: JJ Lin, GOT7's Mark Tuan
Source, source
Shang-Chi is a movie that's all about Asian representation and the amount of Asian artists involved in the OST is also worth noting. From K-pop artists such as GOT7's Mark Tuan, Henry Lau and BIBI to our homegrown singer, JJ Lin, the movie gathered the who's who of Asian music artists.
For the full list of artists featured in the OST, check out the list here. 
14. Simu Liu & Awkwafina hosted a surprise wedding reception for Zhang Meng'er in Disneyland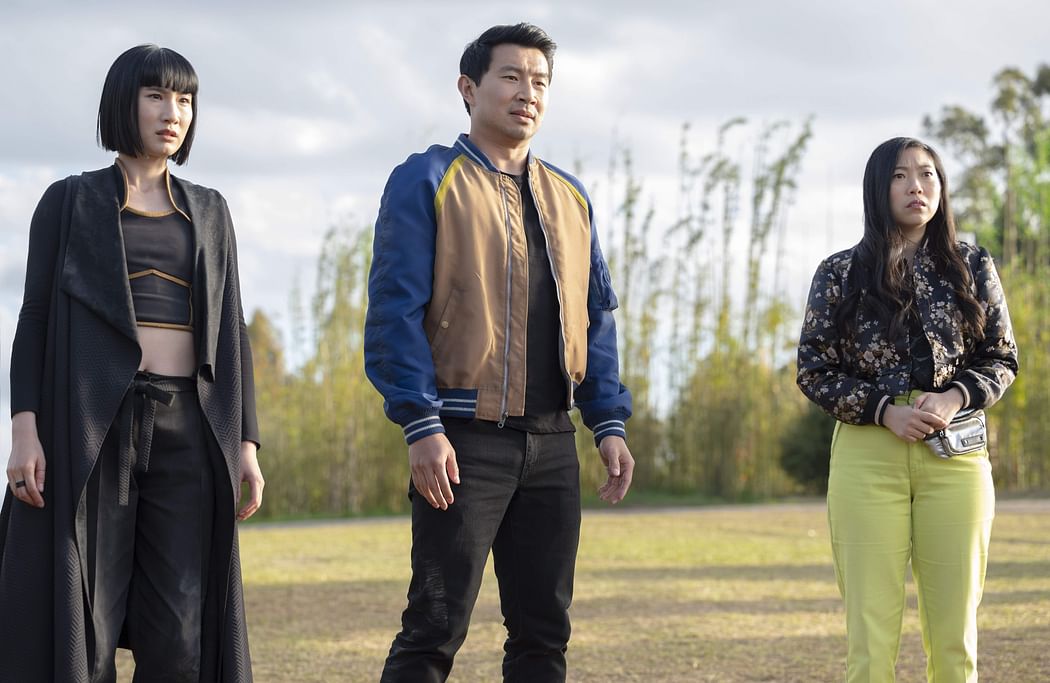 Source
It looks like love was in the air during the filming of Shang-Chi. Zhang Meng'er, who plays Xu Xialing, actually met her husband, Yung Lee, while on the set of Shang-Chi. He is an action designer for the movie.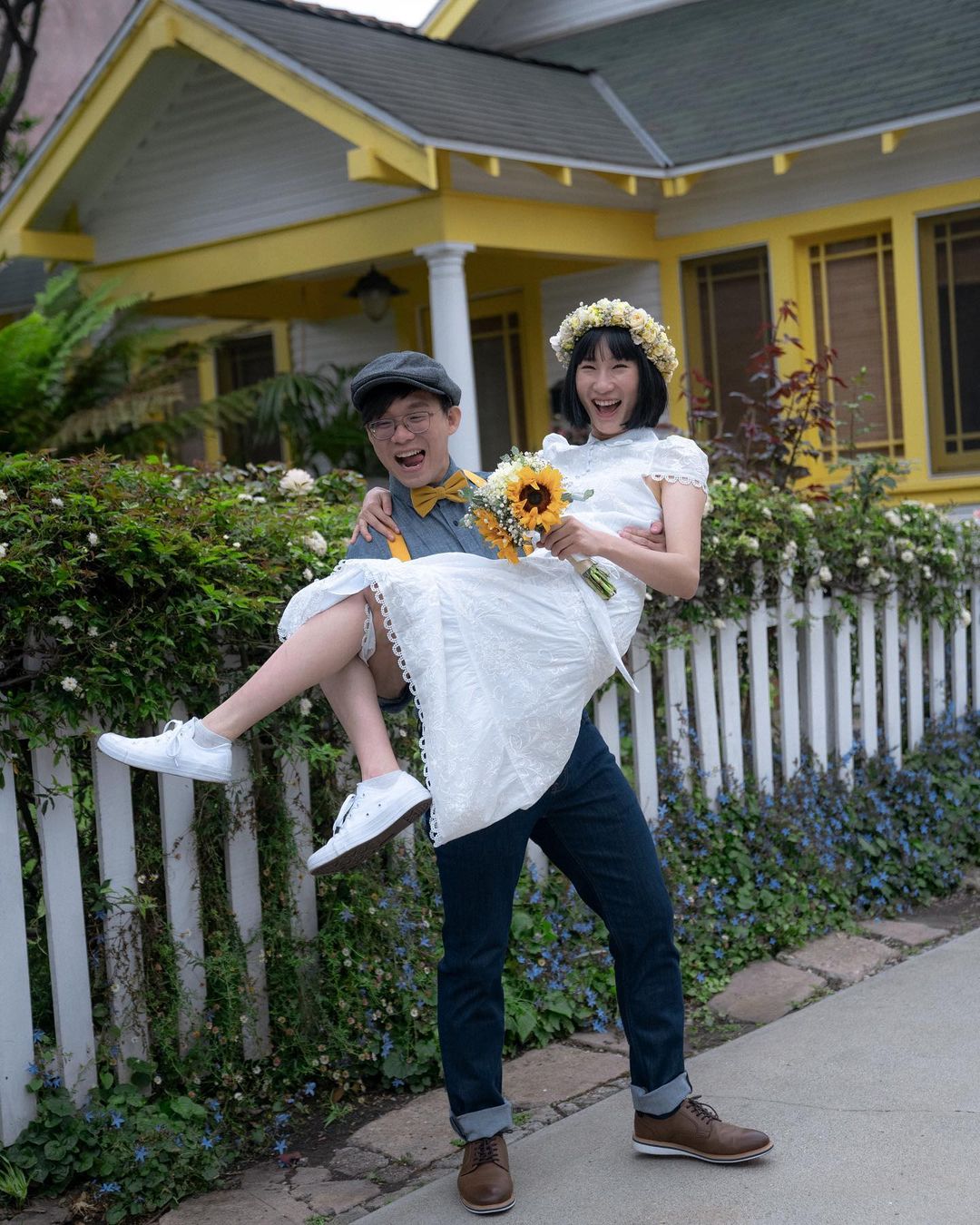 Source
Although the couple didn't prepare much for their wedding celebration, Simu Liu and Awkwafina planned and hosted a surprise wedding reception for them at Disneyland. Delighted by how much love she and her husband received, Zhang Meng'er thanked the two on her Instagram. 
15. Michelle Yeoh is the 2nd actor to get a double role in MCU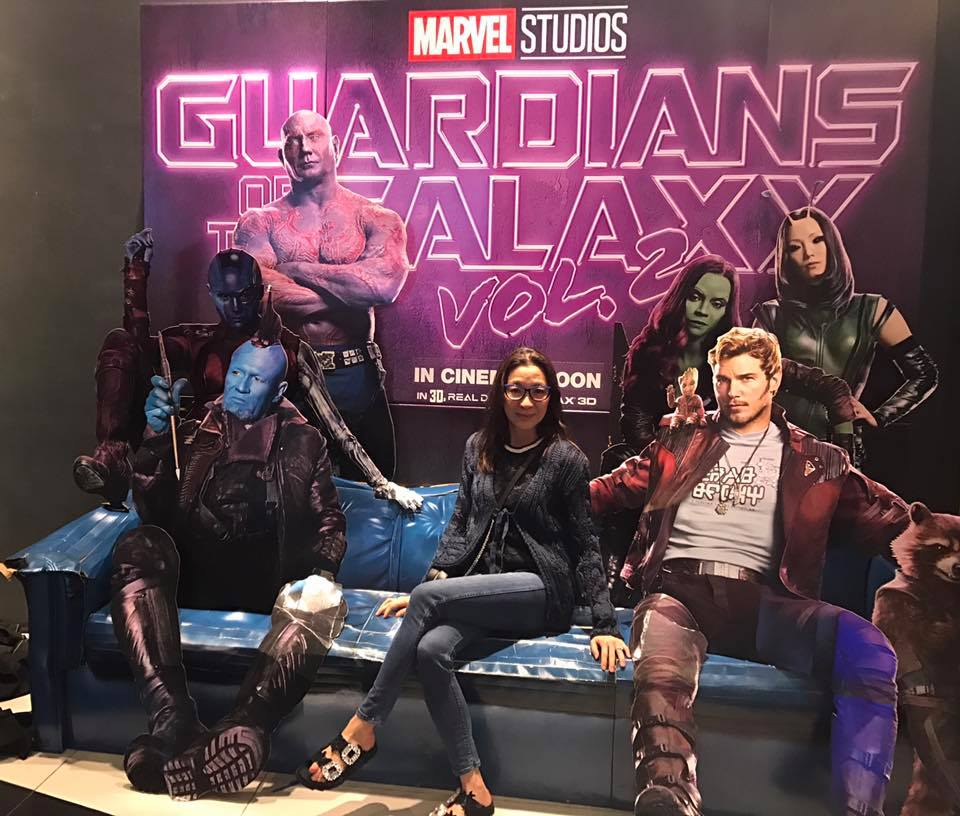 Source
Michelle Yeoh may have only appeared in the later parts of Shang-Chi, but diehard Marvel fans would know that she already made her MCU debut previously in Guardians of the Galaxy 2. She played the role of Aleta Ogord, who is part of the original team of Guardians in the Marvel comics. 
Interestingly, she is also the 2nd actor to get a double role in the MCU franchise, the first being Gemma Chan. 
Shang-Chi Is The Asian Representation MCU Movie That We Need 
As MCU enters Phase 4, it seems that Shang-Chi could play a huge role in the future movies to come. With many Singaporeans already flocking to cinemas to catch this action-packed film, you're better off watching it ASAP instead of waiting for it to premiere on Disney+ later this year and risk finding out more spoilers! 
Also read: 
20 Facts About Simu Liu Including Giving Up Bubble Tea & Almost Being On Crazy Rich Asians