Simu Liu Facts And News
You might recall Simu Liu as the hot Korean oppa, Jung Kim on "Kim's Convenience". But this September, he is making his debut as Shang-Chi in Marvel's first Asian superhero movie, "Shang-Chi and the Legends of the Ten Rings". 
The 32-year-old Canadian has had his share of ups and downs prior to his acting breakthrough and if you are curious to learn more about him, here are 20 lesser-known facts about this burgeoning actor. 
1. Immigrated to Canada when he was 5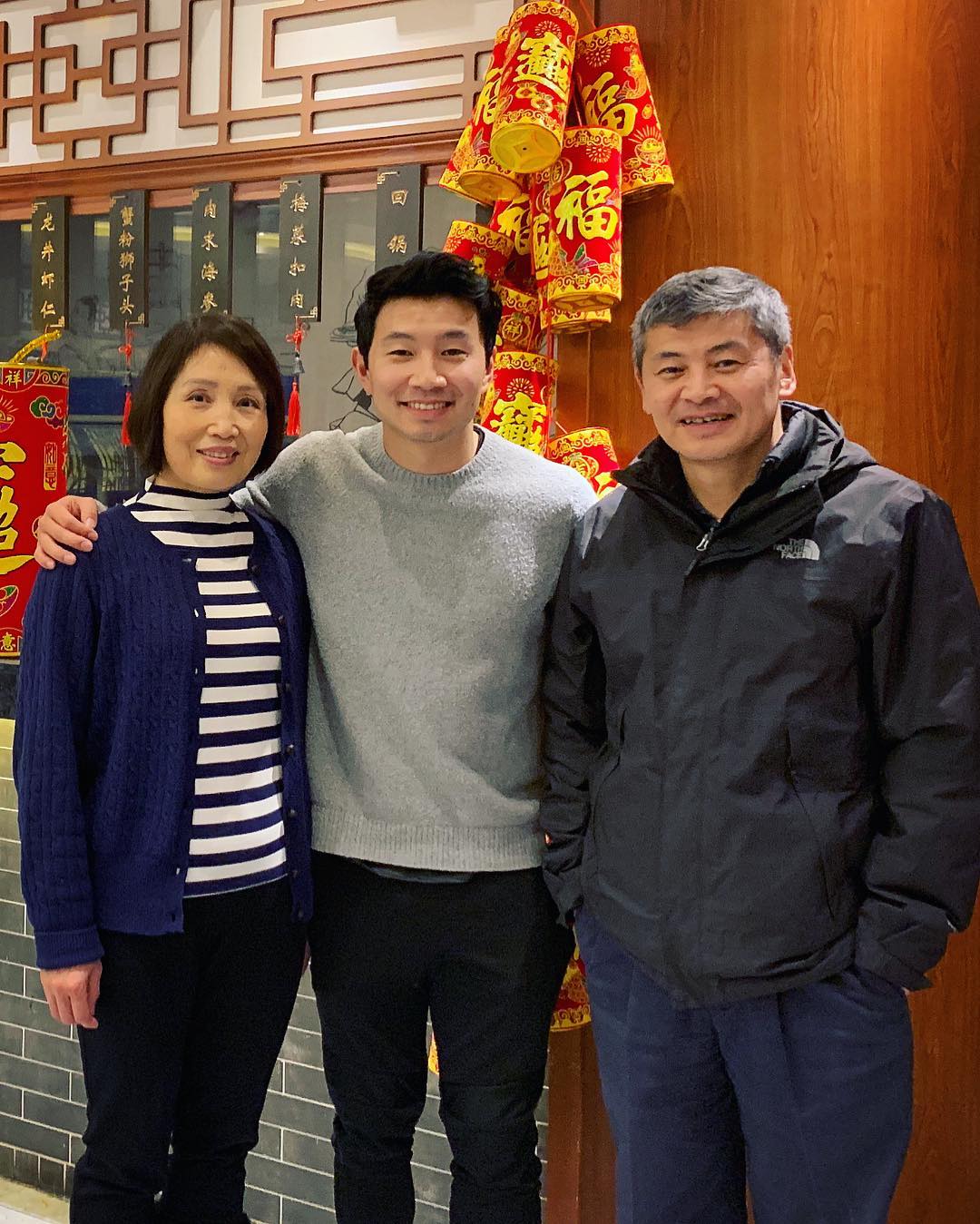 Source 
Simu Liu was born in Harbin, China and for years, his grandparents took care of him. This is because his parents left China for graduate school at Queen's University in Ontario, Canada. When he was 5, they returned and immigrated to Canada together. 
2. Hated his job as an accountant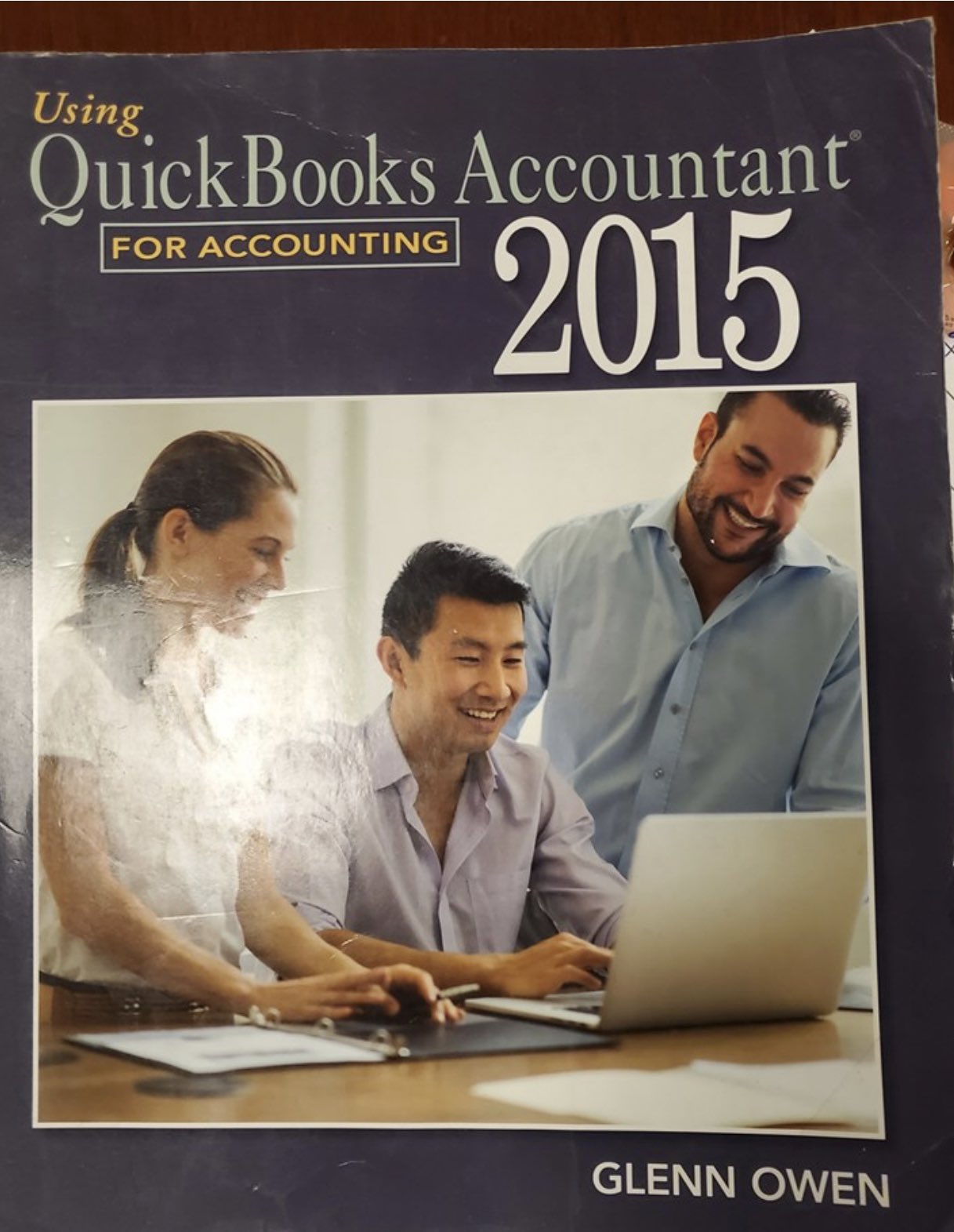 Source 
Simu Liu was accepted to a top accounting firm after graduating from the University of Western Ontario with a degree in Business Administration. However, the mundane working environment did not suit him and he was eventually laid off. 
He mentioned on Twitter that he had worked for 9 months as an accountant and "hated every minute of every day at work". He did however, appear on the cover of accounting books though – more on that later.
3. He made a guest appearance on "Fresh Off The Boat"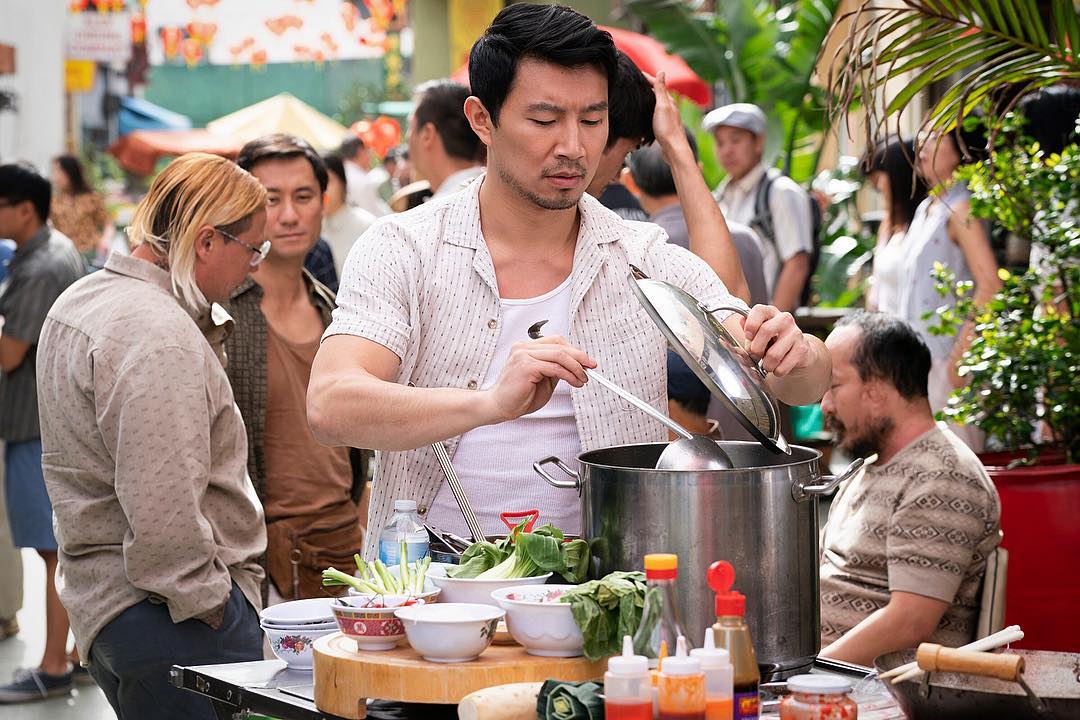 Source
Before "Kim's Convenience", there was "Fresh Off The Boat" that gave an insight into Asian immigrants living in the U.S – being the first Asian-led sitcom to have reached 100 episodes. To celebrate the achievement, Simu Liu made a special appearance as a noodle vendor in the episode. 
He even snapped a photo on set along with fellow actor, Hudson David Yang.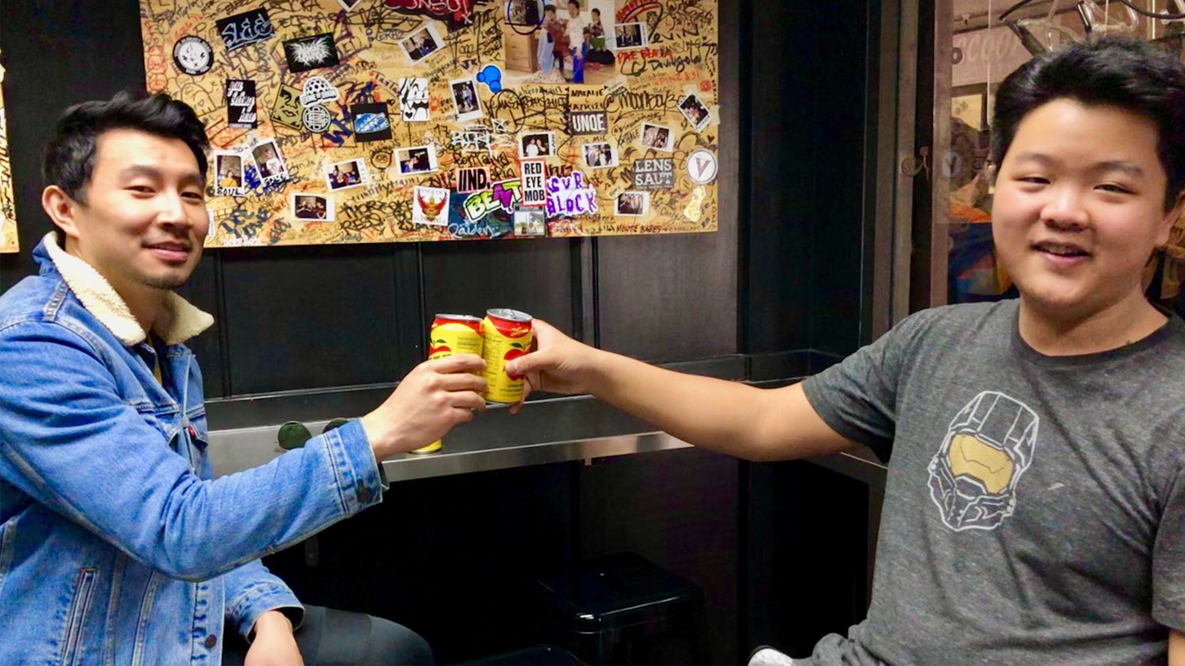 Source
According to a report by Huffington Post Canada, he thought that he would experience a culture shock while "transitioning from a Canada set to US one" but was "struck by how seamless it was". 
4. Auditioned for "Crazy Rich Asians" 4 times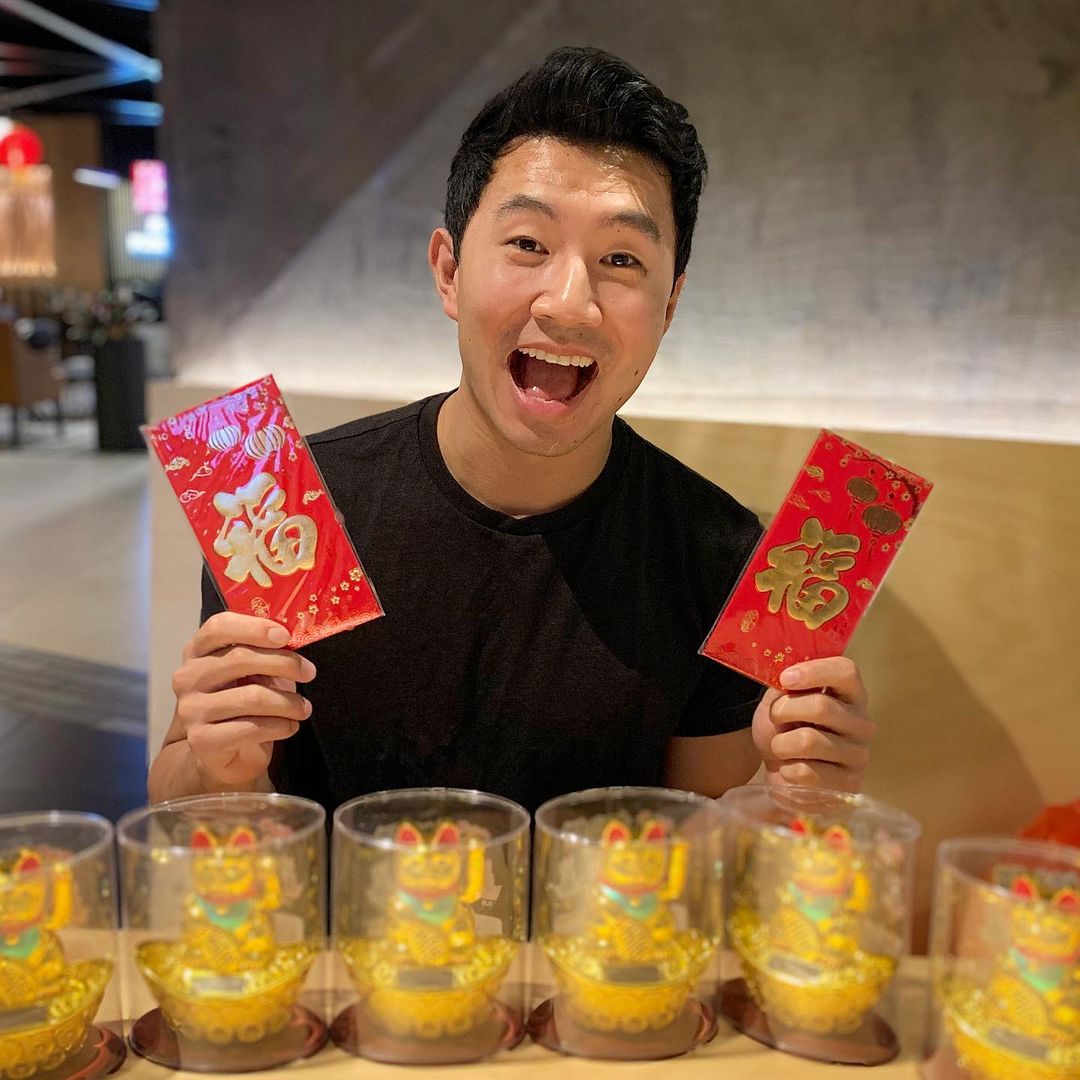 Source
Although Simu Liu did not land a role in "Crazy Rich Asians", it was revealed through an interview with Digital Spy that he had actually auditioned for it 4 times. This was for the male lead role of Nick Young, which eventually went to Henry Golding. 
As a sequel for "Crazy Rich Asians" is already in the works, Simu Liu has also expressed interest in playing Carlton Bao, the half-brother of Rachel Chu played by Constance Wu. Who knows – it could very well be happening without our knowledge! 
5. Was a competitive hip-hop dancer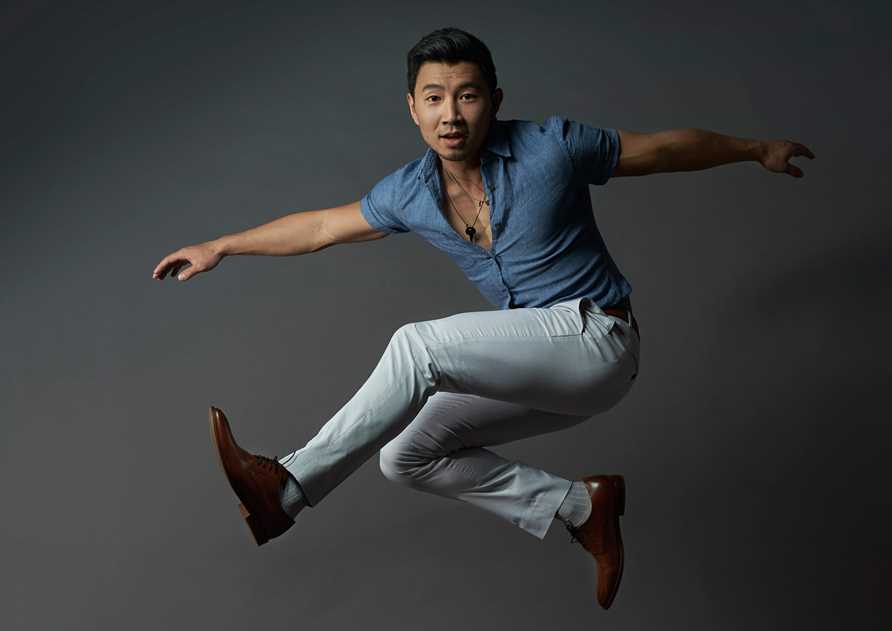 Source
When Simu Liu was still a student at the University of Western Ontario, he was part of the hip-hop dance team. He was a competitive hip hop dancer and mentioned through a video with Entertainment Weekly that "not a lot of people" knew about it. 
Now that we do, any plans on releasing old dance footage on your Instagram, Simu?  
6. His pet dog was not impressed by his nunchucks skills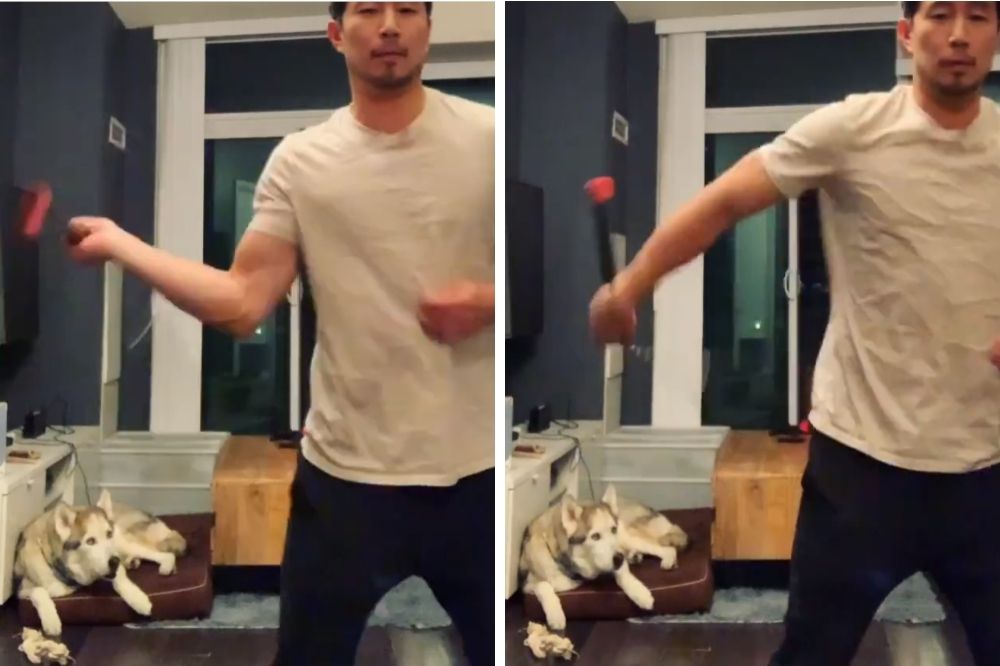 Source
Most of us would be impressed by Simu Liu – or anyone –handling nunchucks, but for his pet dog, Barkley, it does not seem to be the case. The actor was seen practising nunchucks probably for a scene in "Shang-Chi" and Barkley was just watching him from behind without much interest. 
Simu Liu adopted Barkley through a private adoption in 2012. According to a blog post on Ontario SPCA, he shared that Barkley's appearance had changed his life for the better.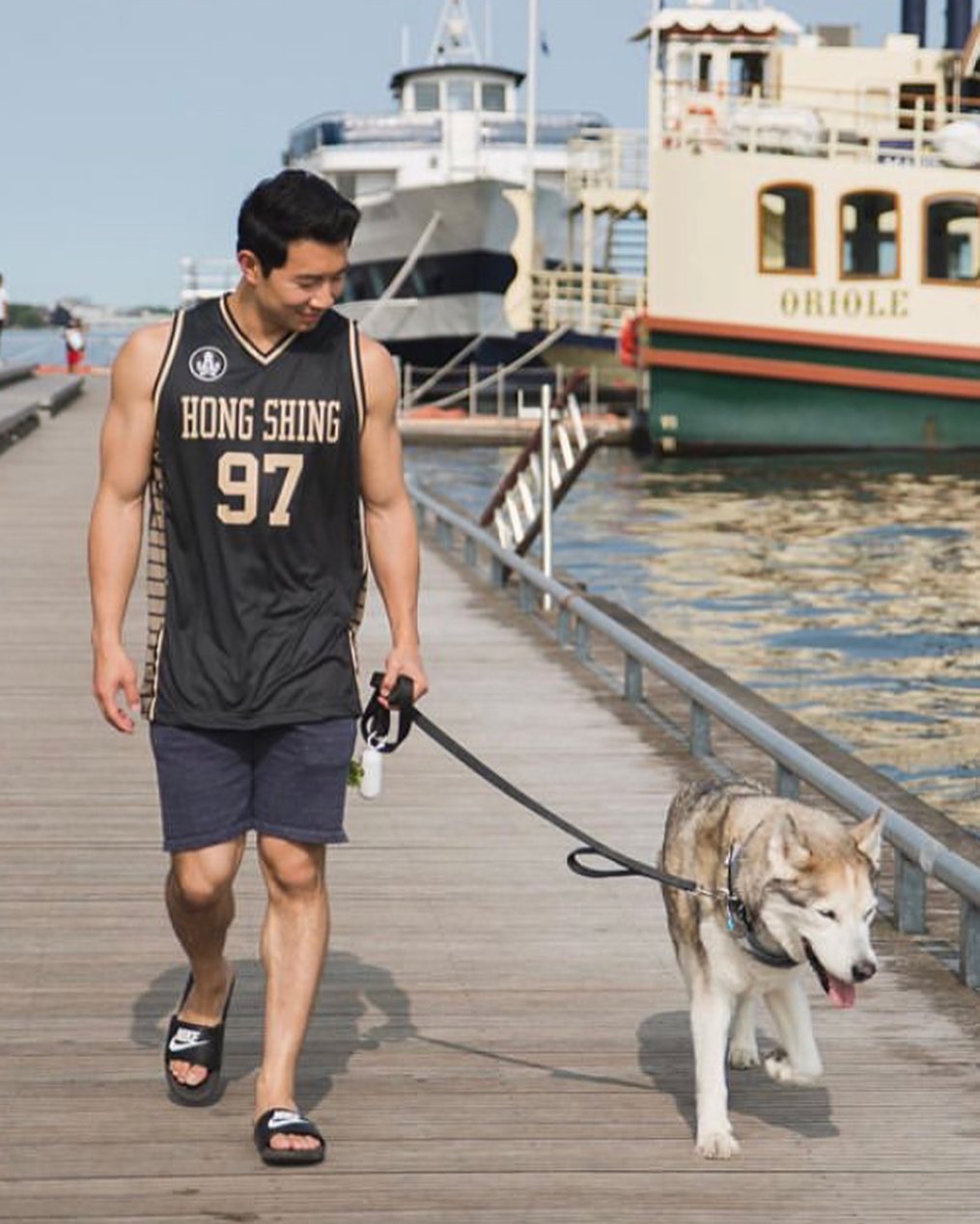 Source
Sadly in 2019, Simu revealed on Instagram that Barkley had passed away due to deteriorating health. Nonetheless, his love for Barkley is evident and he continues to reminisce about their good times together by sharing photos on his social media. 
7. Spent months trying to do a backflip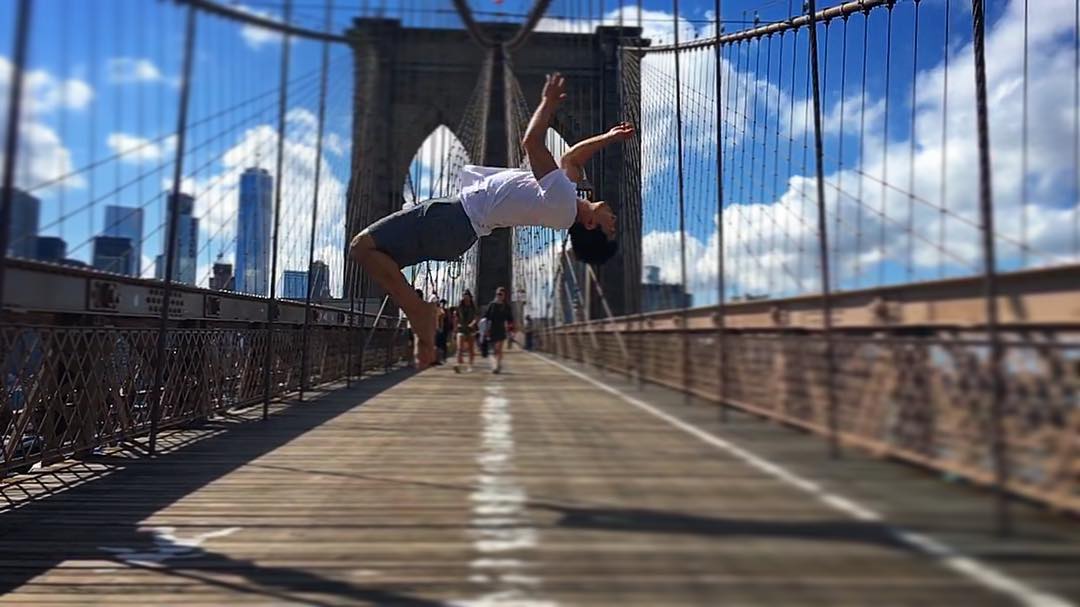 Source
When Simu Liu was still a teenager, he thought that backflipping was cool and began to work on doing one. For months, he was trying to master the skill and eventually, his hard work paid off.
This also introduced him to the world of gymnastics and stunts. In various Instagram posts, the actor was seen tricking either by himself or doing backflips with his friends. 
8. Wrote a memoir about his life and complicated feelings he has with his family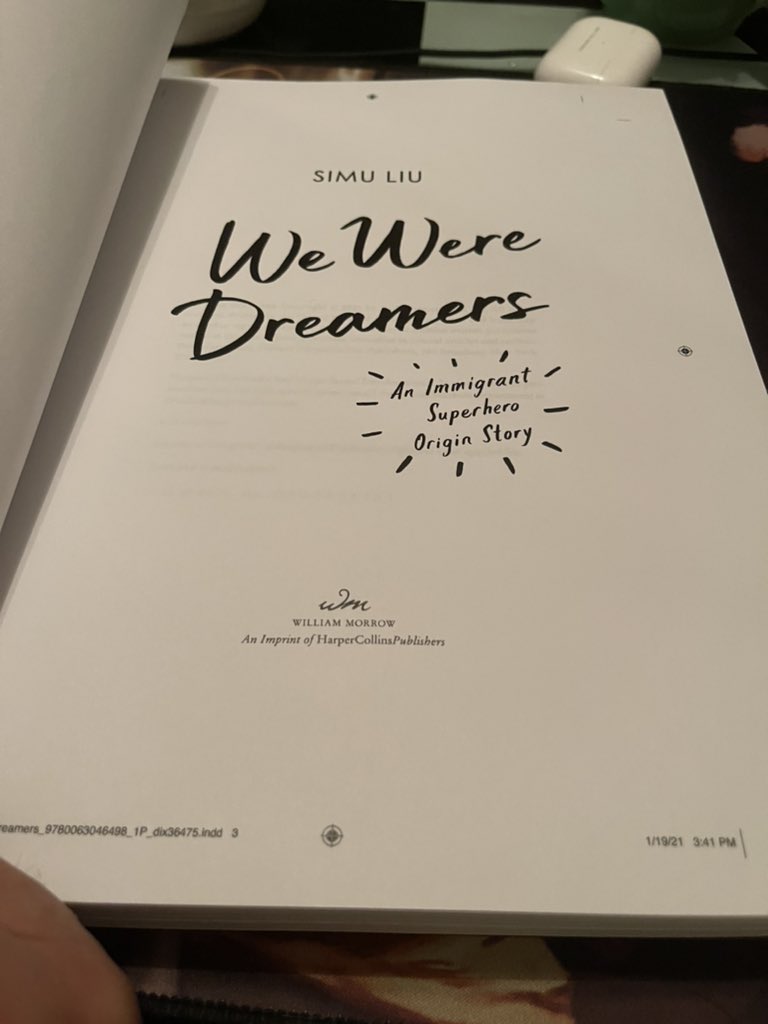 Source
Earlier in June 2021, Simu Liu published his memoir, "We Were Dreamers: An Immigrant Superhero Origin Story". In the book, he shared the struggles his family faced when they moved to Canada, the relationship he has with his parents, and also the cultural differences he faced.
According to a report by CBC, the idea of writing a memoir at a young age never crossed his mind but he soon realised it was much needed. It gave him an understanding of the sacrifice his parents have made for him, and helped him appreciate the opportunities he's gotten to pursue his dreams. 
9. He flexed his writing skills in a short film about the unconditional love of a parent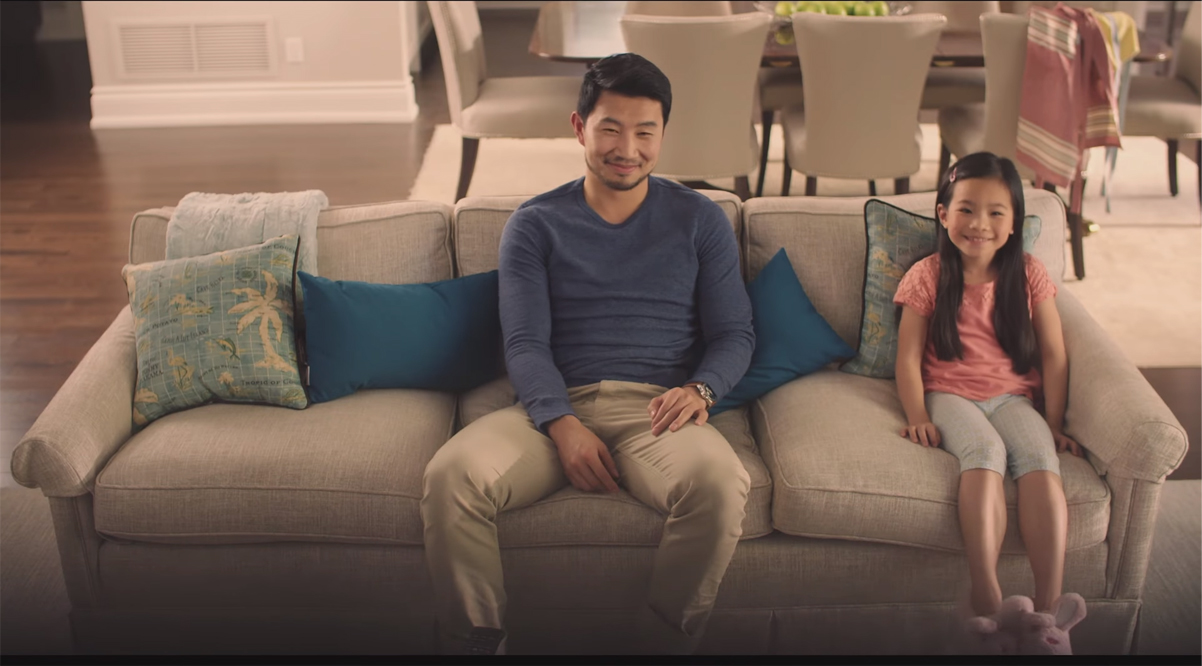 Source
Aside from working as an actor, Simu Liu has also worked with fellow actress Tina Jung, as the writers and producers for a short film, "Meeting Mommy". According to an interview on Rice Paper Magazine, the brainstorming and drafting of the entire story took them only a week. 
"Meeting Mummy" is a film that touches on various sensitive issues such as feminism, raising a kid as a single parent and dealing with the loss of a loved one. Most importantly, it also highlights the unconditional love a parent has for their child. 
While Simu Liu did not expect anything out of "Meeting Mummy", the short film was nominated for the 13th annual NBC Universal Short Film Festival. You can watch it on Wong Fu Productions YouTube channel. 
10. Took on a job handing out dog food samples on the street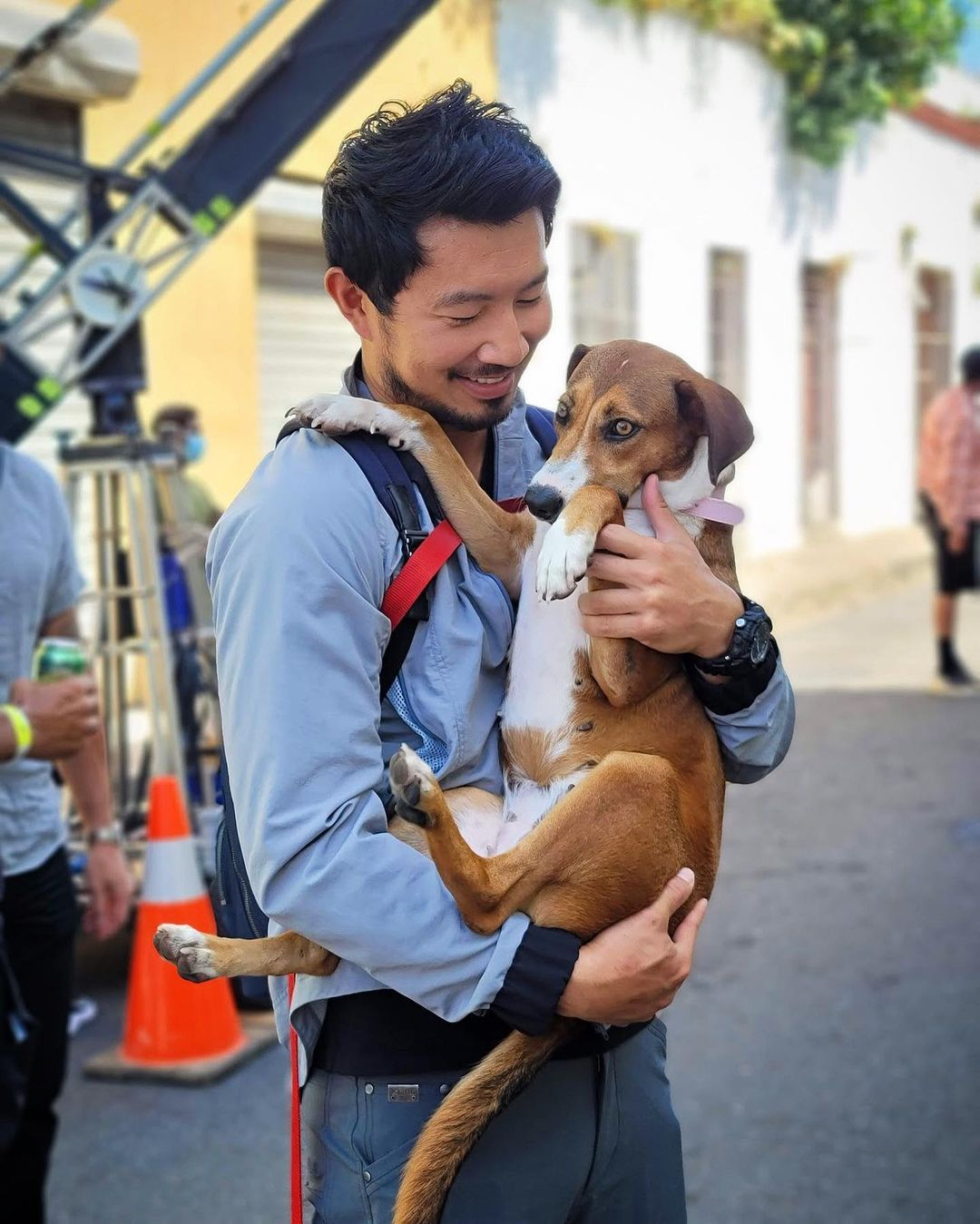 Source
Before his acting career took off, Simu Liu took on several odd jobs to pay the bills. On his appearance at "The Kelly Clarkson Show", he shared that he once handed out dog food samples on the street. 
Perhaps his love for dogs was one of the reasons why he applied for the job.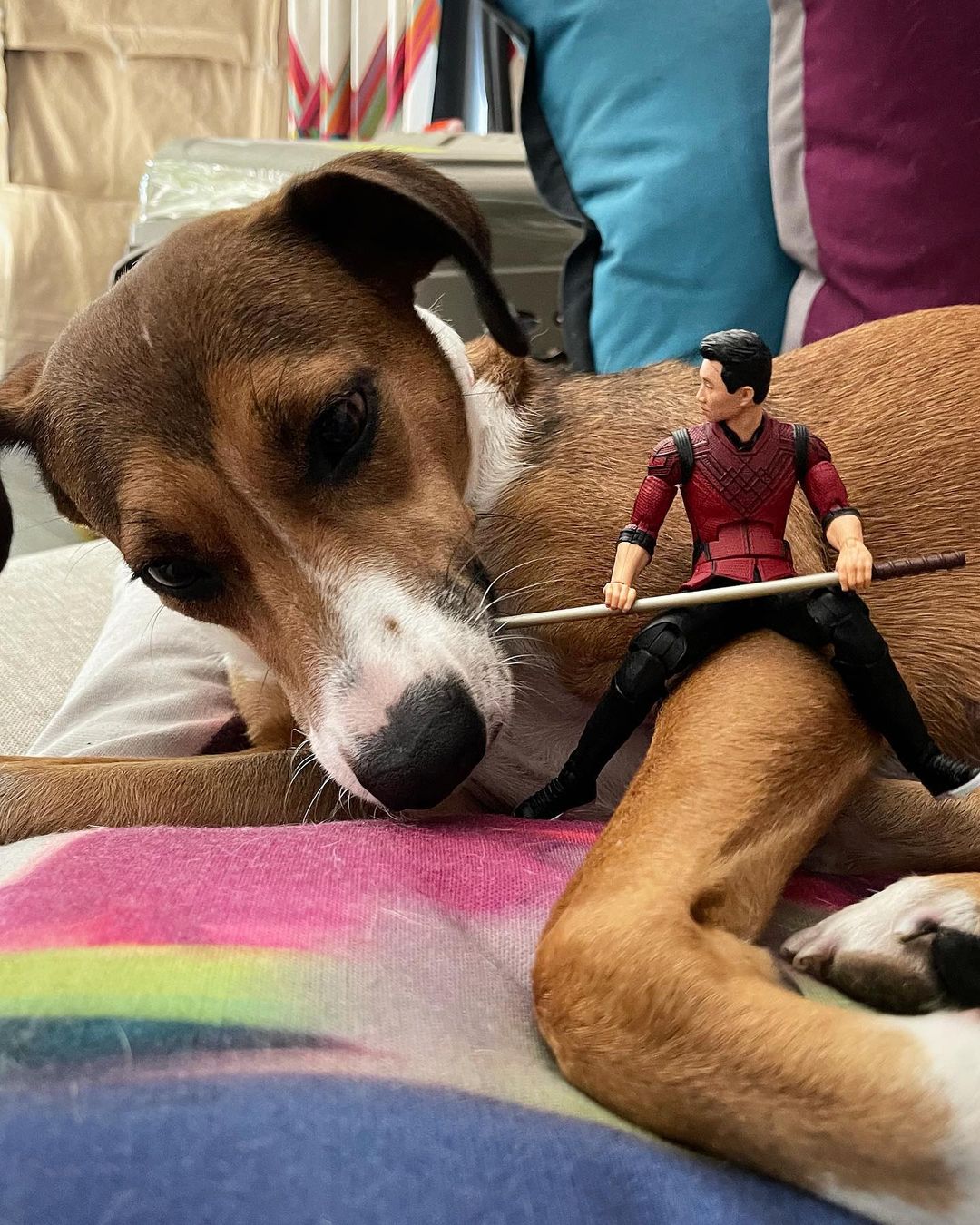 Source
After the passing of Barkley, Simu Liu rescued Chopa from the streets of the Dominican Republic earlier this March. His aim to give it a better home has allowed many people to witness his kindness. 
Also read: 
11. He was a stock photo model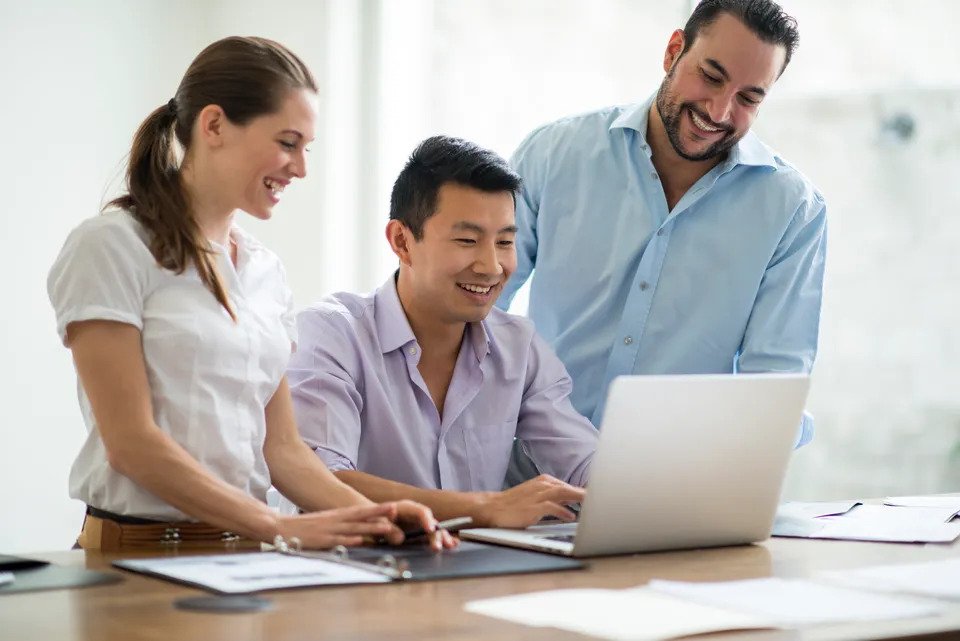 Source
Remember when we mentioned Simu appeared on the cover of accounting books? Well, he received just USD$120 (~$162) for that appearance as a stock photo model in 2014. He's also expressed that he did not expect the stock images to come "haunting" him later on. 
These made a comeback when fans tagged him on Twitter when they saw the stock photos used on textbooks and pamphlets. True to his jovial nature, Simu took the attention in his stride.
12. Did an impromptu cover of TaeYang's "Eyes, Nose, Lips"
Source
Simu Liu enjoys interacting with his fans through social media and on some occasions, he does it through Instagram live. During one session, he performed an impromptu cover of "Eyes, Nose, Lips" by K-Pop idol, TaeYang. 
While he has asked his fans to excuse his Korean pronunciation, the short cover shows the potential he has in singing. Talk about a triple threat.
13. Got the role as Shang Chi through Twitter  
Source
What originally started off as a joke eventually became an actual dream come true for Simu Liu. 
Simu Liu had casually tweeted to Marvel when it was announced that "Shang-Chi" was going to be made into a movie back in 2018. Years later in an interview with Entertainment Weekly, the actor revealed that Marvel actually contacted and invited him for an audition. 
It's no secret that Simu Liu will play Shang-Chi in the next Marvel movie, releasing in Singapore in September. He even cheekily quoted his own Tweet and thanked Marvel for getting back to him. 
14. Formed a boy band called "LX4"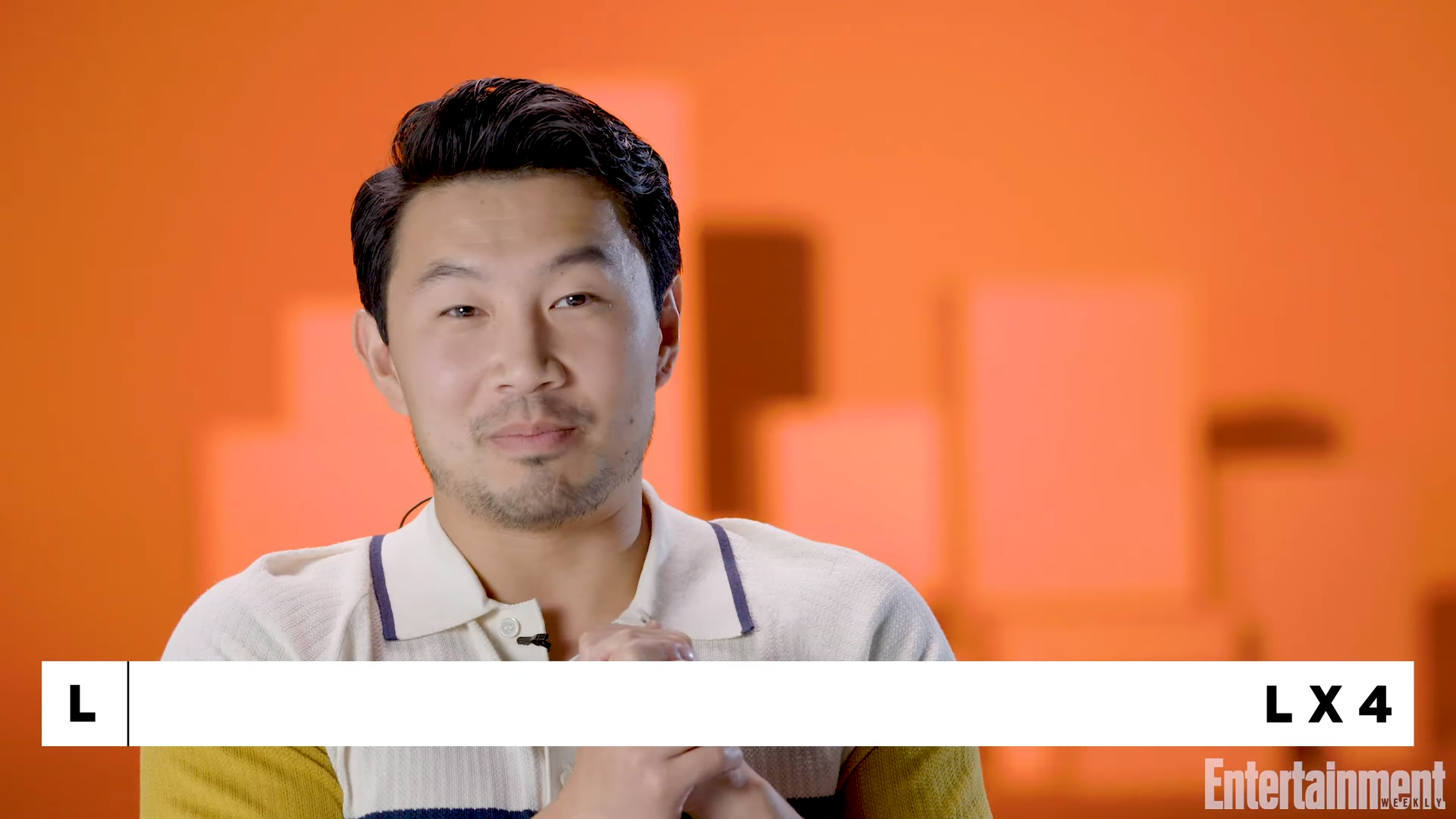 Source
Along with 3 other friends in middle school who all have surnames starting with 'L', Simu Liu created a boy band called "LX4". While Simu and his friends had a great time together, they did not actually release any singles. 
Despite that, Simu Liu shared through a video interview on Entertainment Weekly that he would be more than happy to reunite with them.  
15. Voiced out "Kim's Convenience" discontinuation on Subtle Asian Traits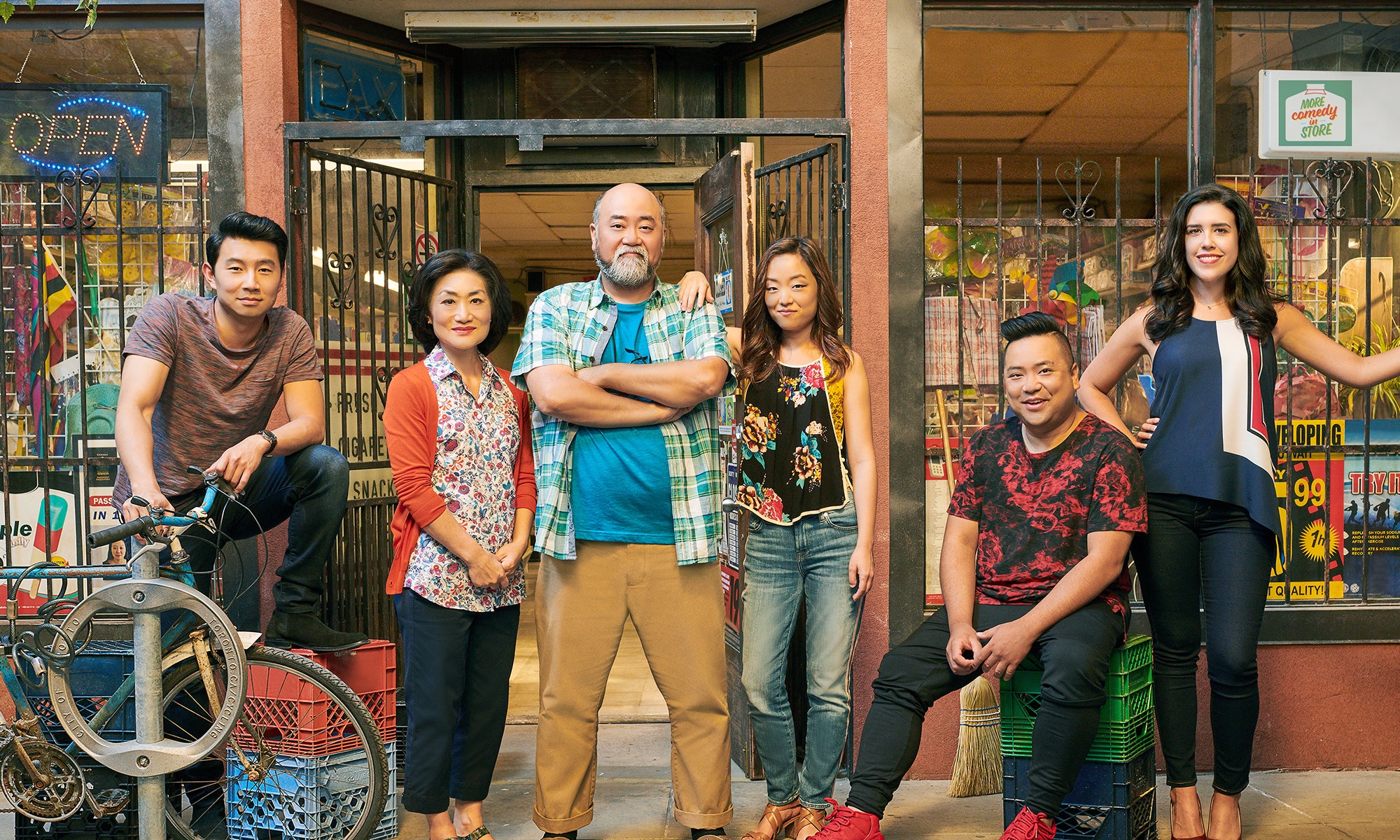 Source
When the last season of "Kim's Convenience" was announced, Simu Liu took the chance to express his disappointment on Facebook group, Subtle Asian Traits (SAT). Although he later deleted the post, the actor explained how despite the series's popularity, the show was cancelled as the producers chose not to continue on the storyline. 
Source
He felt that his character "lacked dimension" and pointed out how the Asian characters could have been portrayed with more depth. In another post on Twitter, Simu Liu mentioned that he was heartbroken and felt that his journey as Jung Kim was "cut short". 
Disappointment aside, Simu Liu is proud of how far "Kim's Convenience" has come and thanked every fan for their support and love.  
16. He's an avid philanthropist with "Got Milk?" And "No Kid Hungry"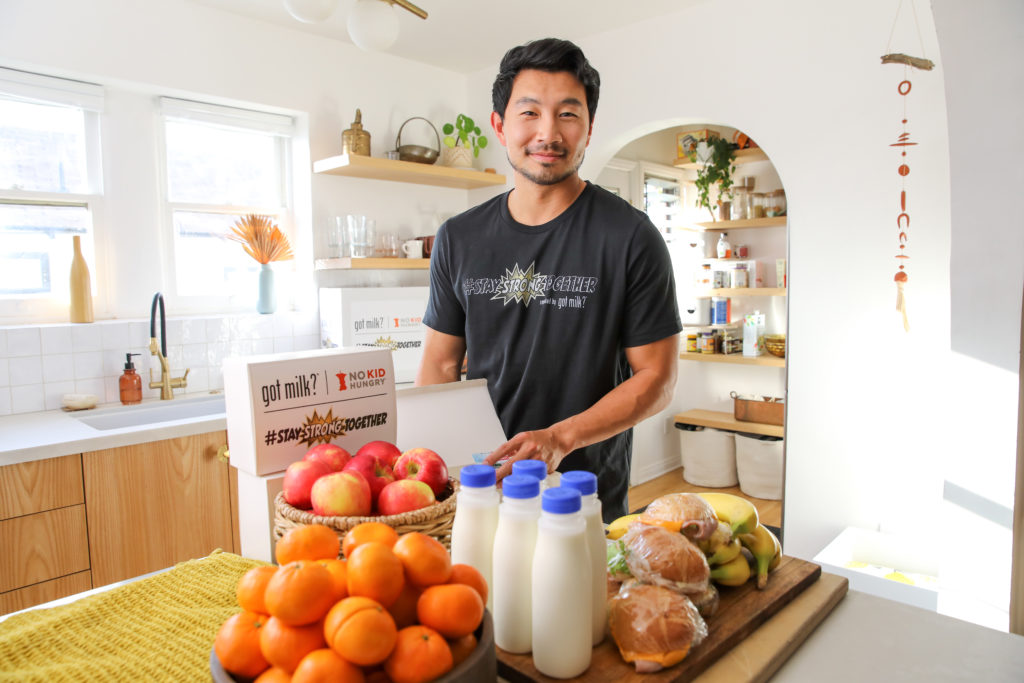 Source
Simu Liu is not only a Marvel superhero but also a superhero in real life. He has partnered with "Got Milk?" and "No Kid Hungry" to deliver 1 million meals to children facing hunger in California. As many children in the U.S. depend on school meals to receive the proper nutrition, COVID-19 has made it difficult for some. 
To spread the awareness of the campaign, he also advocated for the #StayStrongCampaign hashtag on social media, as an initiative to get the message across to many people. 
17. He's tried The BTS Meal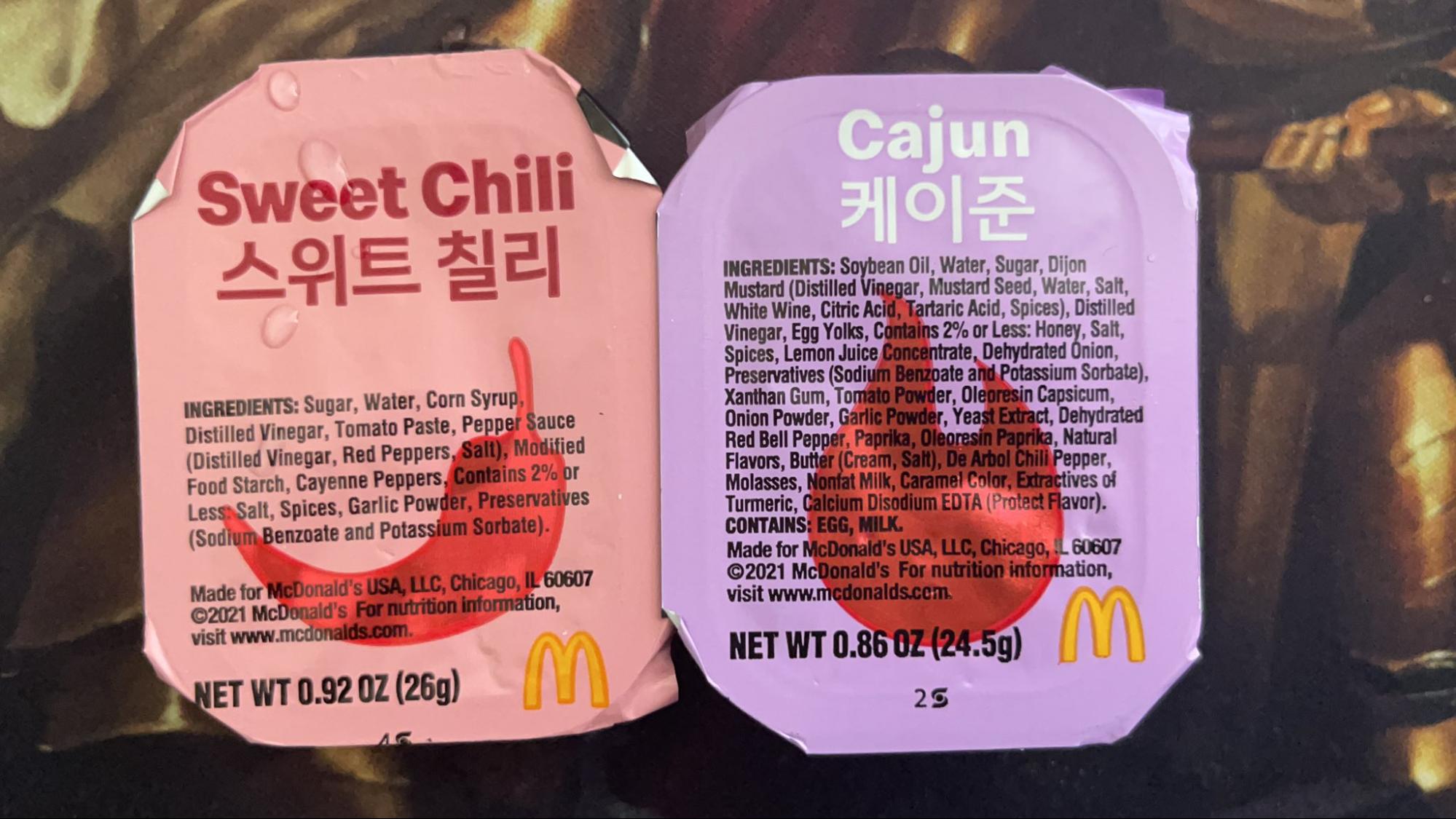 Source
As a person who keeps up with trends and hype, Simu Liu tried "The BTS Meal" when it was released. He posted on Twitter a photo of the 2 unique sauces that come with the meal. 
Although he did not share his thoughts on the meal, many fans were leaving comments, asking if he is Team Sweet Chili or Team Cajun. 
18. Gave up bubble tea for weeks for Men's Health photoshoot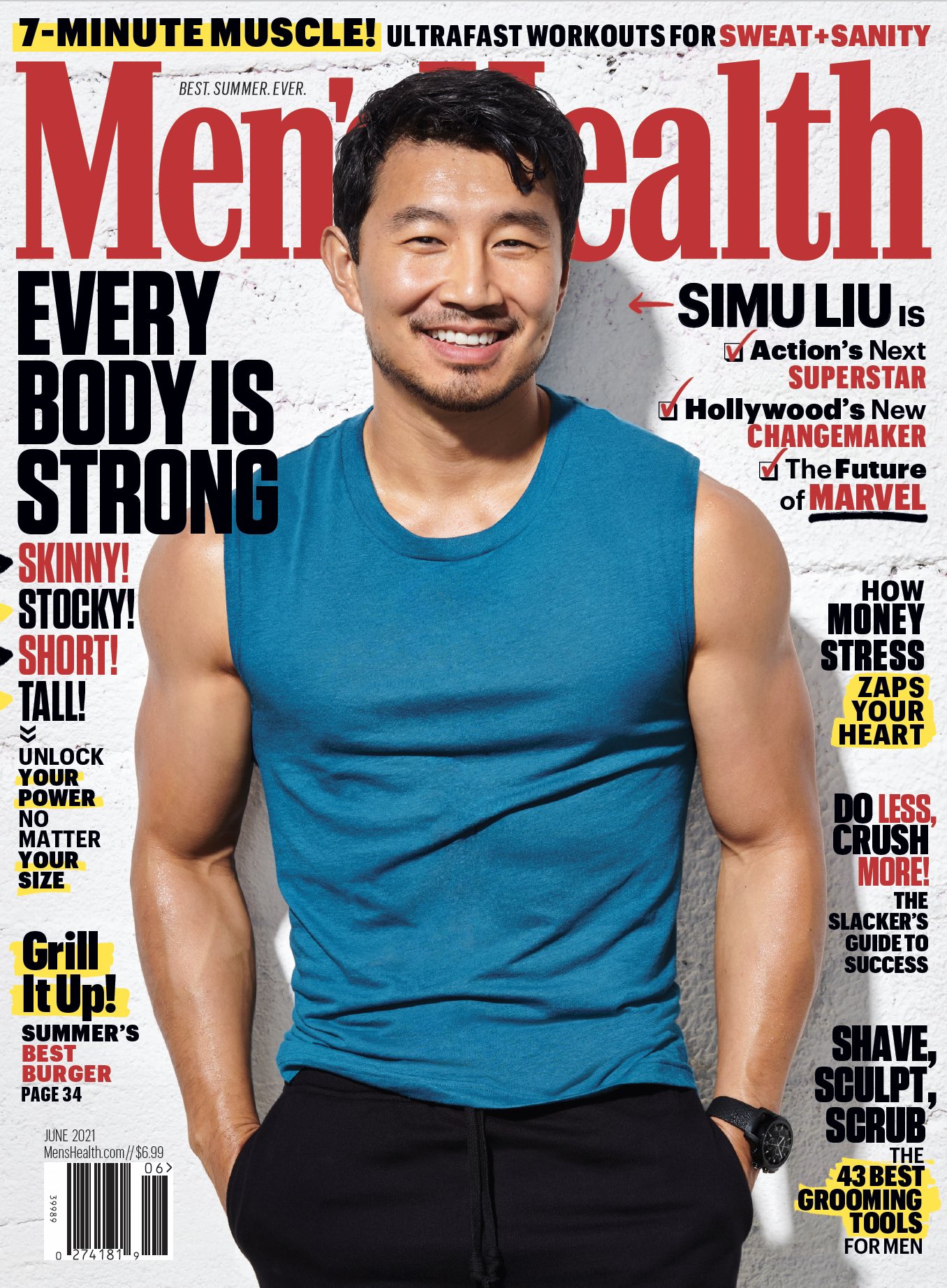 Source 
Giving up something you enjoy having is never easy but Simu Liu actually stopped drinking bubble tea for weeks. As mentioned on his Twitter, he did it in order to get in better shape for the photoshoot with Men's Health. 
It looked like his effort paid off as the photos turned out amazing. 
19. He makes funny videos on TikTok
Source
Simu Liu also hopped onto the TikTok bandwagon when COVID-19 became a huge part of our lives. During quarantine, the actor uploaded a short clip on TikTok that shows the struggle he faces when his "friends" ask how to pronounce his name correctly. The relatable and hilarious video has since racked up over 2.1 million views.  
20. He was once thrust off the stage by a male exotic dancer in Las Vegas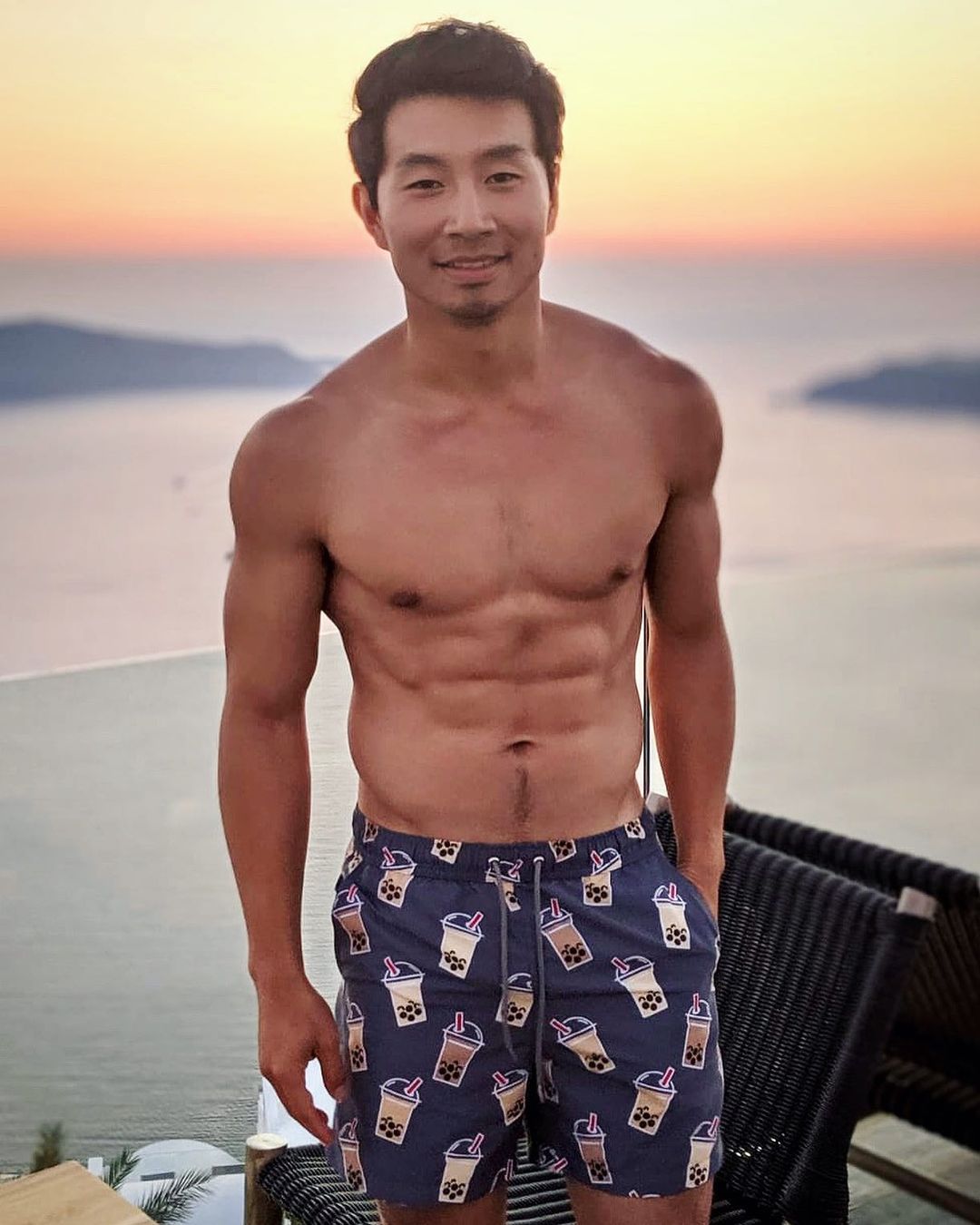 Someone please tell us where to get those BBT shorts
Source
Little did Simu Liu know that he would be thrust off the stage by a male exotic dancer when he made a trip to a nightclub in Las Vegas. 
Source
Based on a Tweet by him, he was trying to give an "ironic lap dance". He even explained to a fan that the male dancer was "off duty and it was a public stage" for him to dance. 
These Simu Liu Facts Show How He Is Both A Great Actor And Person
Simu Liu's journey as an actor started off slow but has been steady ever since. Along the way, he has put his influence to good use by speaking on issues such as onscreen Asian representation, earning him many fans and supporters across the world. 
His upcoming role as Shang-Chi proves to be a huge stepping stone and perhaps through his future works, he will continue to take on other challenges and further show that he is indeed a superhero in real life too. 
Also read: 
20 Gemma Chan Facts Including Her Upcoming Marvel Film & Crazy Rich Asians 2 Production News