Shopping Alone in Singapore
While most people have actual hobbies like spin classes, being an aspiring influencer or queueing up for overrated food in Singapore, I don't. Whenever I have free time, I find myself trawling through Singapore's malls—and there are plenty. 
I get lost for hours enjoying awesome music at Cotton On, comparing price tags on discount racks and touching products on display. I also enjoy the free aromatherapy from the smell of freshly printed books at Books Kinokuniya.  
Shopping alone is one of Singapore's greatest luxuries and you don't need an indecisive companion to delay your expedition by asking, "Does this make me look fat?"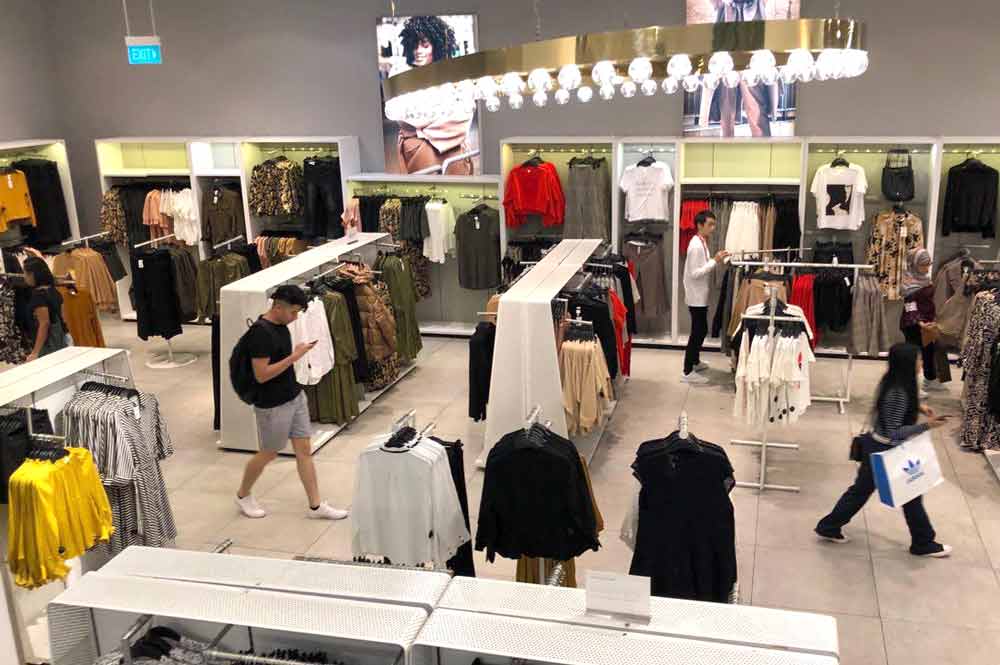 Recharge at our 4-storey H&M, a quiet sanctuary in the heart of the city   
Singapore malls are not just a means to an end
For most people, the mall is where you go to get something you need. However for me, the mall is an end in itself. It is what Buddhists would call nirvana, Christians would call heaven and I simply call a magical place on planet Earth.
I go to malls as a respite from the hot weather. I browse the shops as an avid art lover would in the Louvre. Singaporean malls are museums where you can probably afford what you break (unless you shop at Rolex). They abound with treasures and not just crappy souvenirs you stick on the fridge.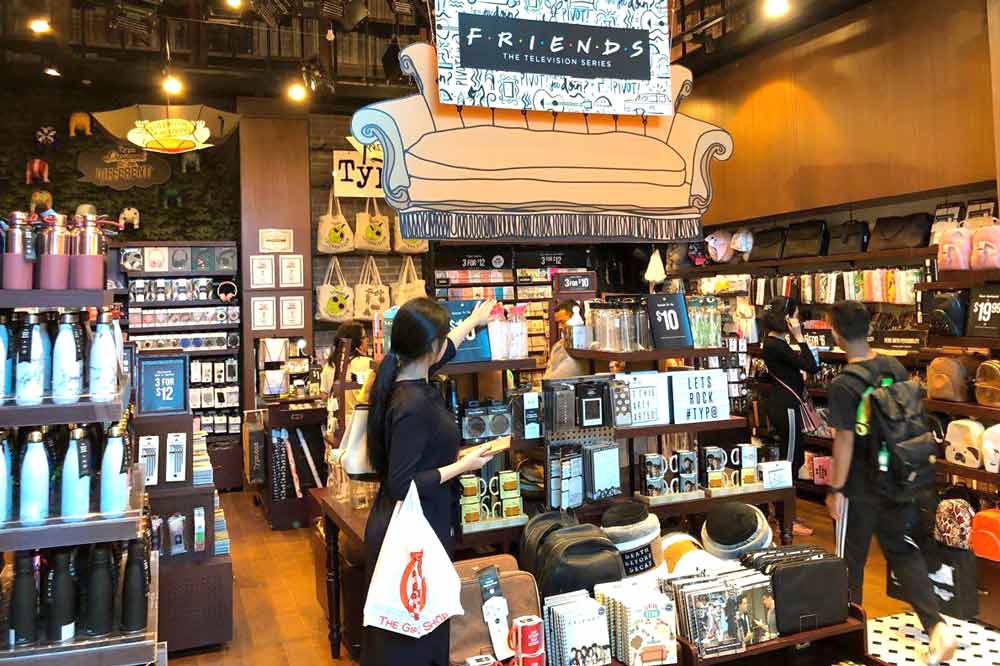 All your basic dreams can come true at TYPO
Also read:
Watching A Movie Alone For The First Time Helped Me Appreciate My Loneliness
Our shopping malls are world-class attractions
Singapore does many things excellently, like chicken rice, chendol (sorry, Malaysia) and reclaiming land. What most people don't realise is that we also build some amazing malls! 
And I'm not just talking about Jewel Changi Airport, which doesn't have much to offer despite its hype. I don't need a waterfall or a ton of greenery in a mall for no reason. We can leave that for Jurassic Park when we successfully clone dinosaurs.
Having shopped in New York, Tokyo and Sydney, I dare say Singapore's malls have perfected the art of cramming the most joy per square foot, under one roof. The cobblestones of London's Soho or Champs-Élysées in Paris seem romantic but in our malls, you don't have to risk having your Louis Vuitton loot snatched by masked men on motorbikes.
Visit BOTH Seoul and New York City in one fell swoop at a Singaporean mall
In Singapore's malls, you can leave home without leaving home. Enjoy a gondola ride and plenty of shops with names you can't pronounce at Marina Bay Sands. 
This 'European setting' might even make you a tad homesick. But a local franchise like Toast Box with its gentrified kaya toast and kopi siew dai gives you a taste of home, especially if you can't afford to eat at CUT by Wolfgang Puck because Balenciaga ate up your salary.  
Our neighbourhood malls elevate our living experience
While MBS and Orchard Road are destinations in and of themselves, our neighbourhood malls are no less stellar. 
No matter where they are located, our malls are designed to fulfil all your basic Singaporean desires. In Junction 8 alone, there is LiHO, KOI, Tuk Tuk Cha and other 'indie' bubble tea brands to fuel our favourite obsession. 
What would Ang Mo Kio be without Ang Mo Kio Hub? And would Serangoon be what it is if not for the behemoth of a mall called NEX? Not only are there dog and water parks on its top floor, it is also equipped with a 24-hour gym, supermarket and a library. 
You can even get your ears pierced for only $3 there! 
Tourists love off-kilter attractions like Haw Par Villa, historical sites like Chinatown and glorified parks like Gardens by the Bay. But for people who bleed five stars and a crescent moon like me, the malls are what keep me thankful for our independence. 
Shopping Alone Is Singapore's Most Underrated Pastime
We cruise through our malls to ransack NTUC without giving much thought to them. However, shopping overseas has made traversing these spaces something I never take for granted.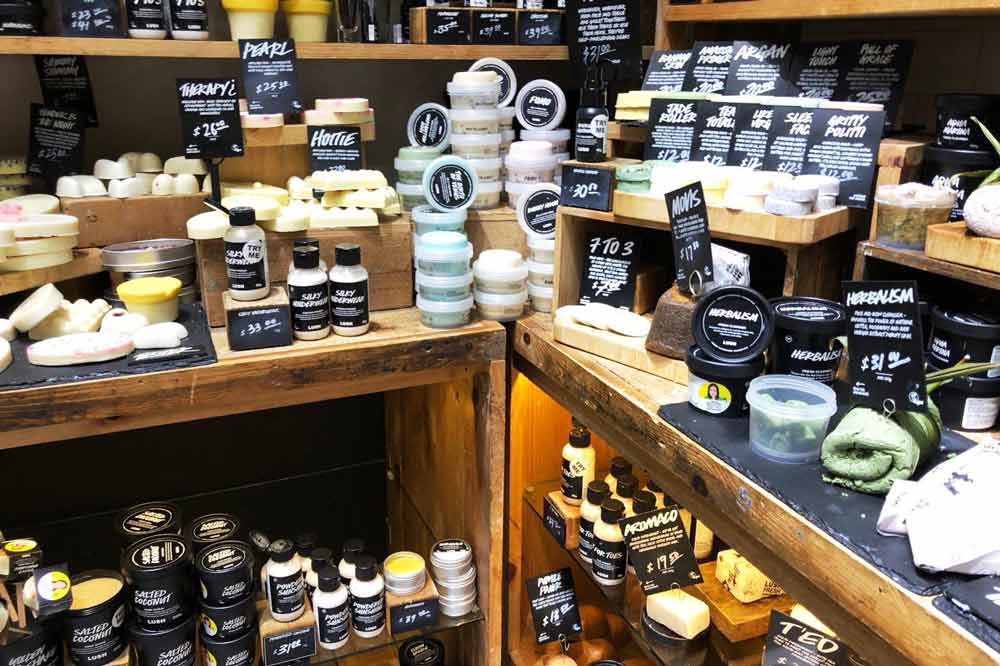 Overwhelmed by all there is to see, smell and touch at LUSH 
You can choose to splurge on yourself or just enjoy the sights, textures and smells without spending a dime. Have you ever walked into LUSH just to be overpowered by its bath bombs although you don't own a bathtub?
Sometimes, I prance around Aesop deciding if my imaginary new home should smell like oud or cypress. Shopping alone allows you to stay connected to society while maintaining your individuality. 
Shopping alone is its own reward even if you don't end up buying anything.  
Also read:
6 Unspoken Struggles Every Extrovert Faces That Show Why It Sometimes Sucks To Be One
Cover illustration and photography by Asher Mak