Skechers x One Piece Apparel 
Earlier this year, Skechers brought us a One Piece sneaker collection to help captain your street style OOTDs. Time to sail through the Blue Sea yet again with their new apparel collection, which features comfy T-shirts and hoodies filled with Luffy and Tony Tony Chopper motifs. Read on to find out more about the collection. 
The shirts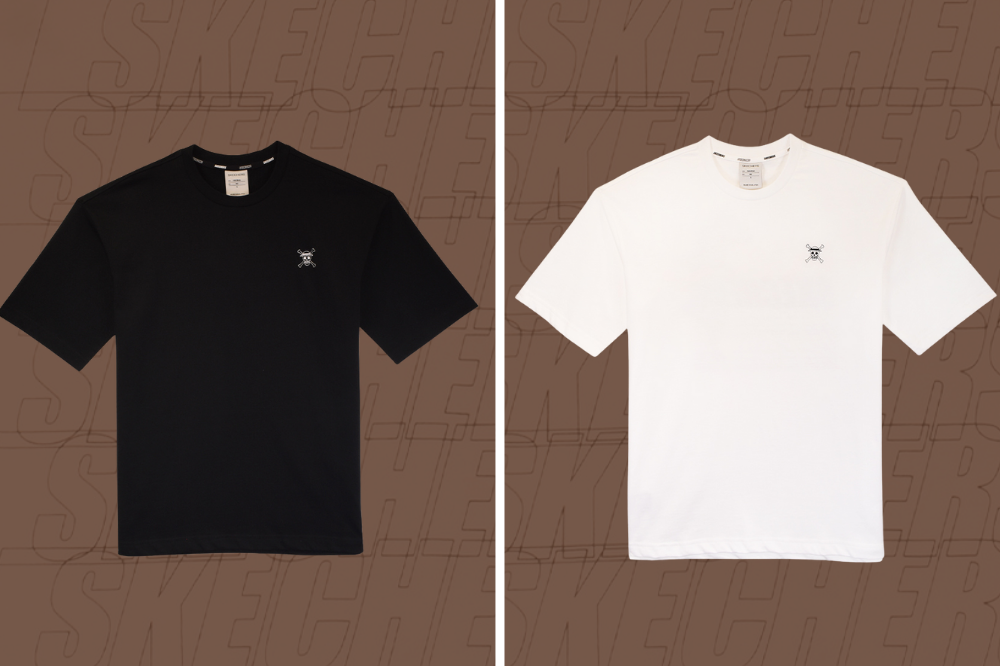 Starting with tees, the collection includes 3 different variations of One-Piece T-shirts, all of which come in black or white with the Jolly Roger symbol printed on the front.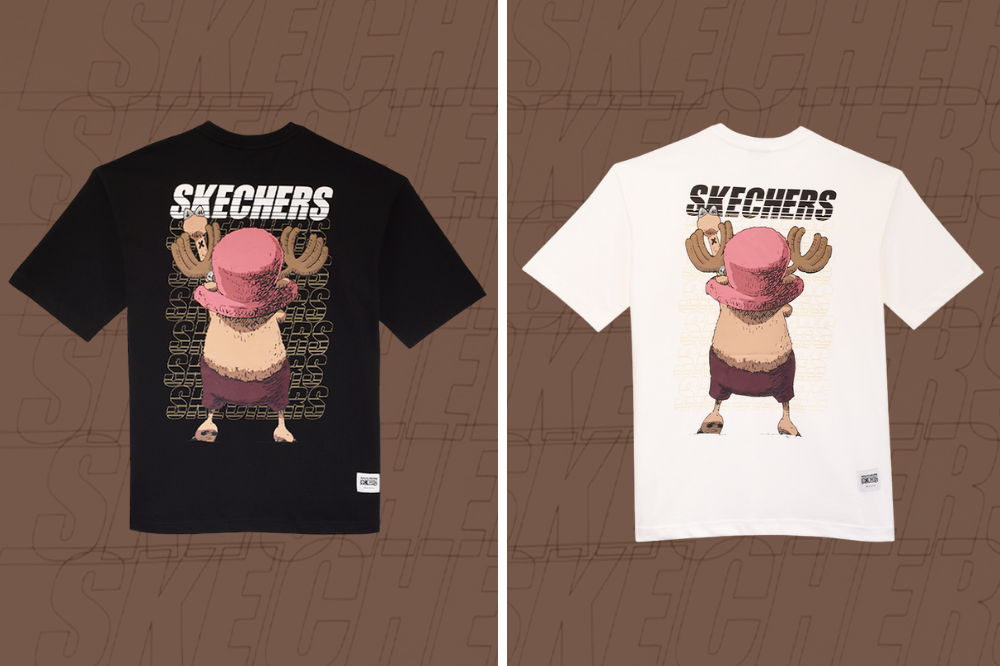 While the front of the T-shirts are kept simple, the back is designed with bold, eye-catching graphics. The first of the 3 designs includes this Tony Tony Chopper visual which spans across the entire back of the t-shirt. 
The abstract nature of the design gives the tee an added flair, with Tony's usual doe eyes hidden beneath his red top hat. 
The T-shirt is priced at $49.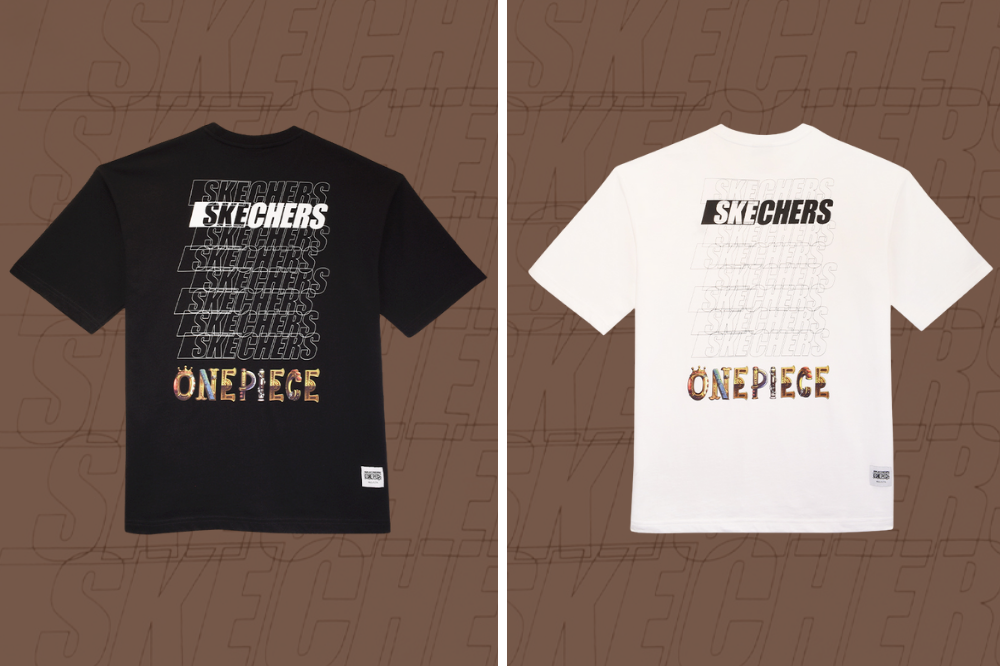 If you want to keep the look subtle, you can also opt for this T-shirt that relies mainly on the typography of the words "Skechers" and "One Piece". While the word Skechers is printed in either black or white, the word One Piece is decorated with gold and brown motifs to suit the pirate theme of the anime. 
The T-shirt is priced at $49.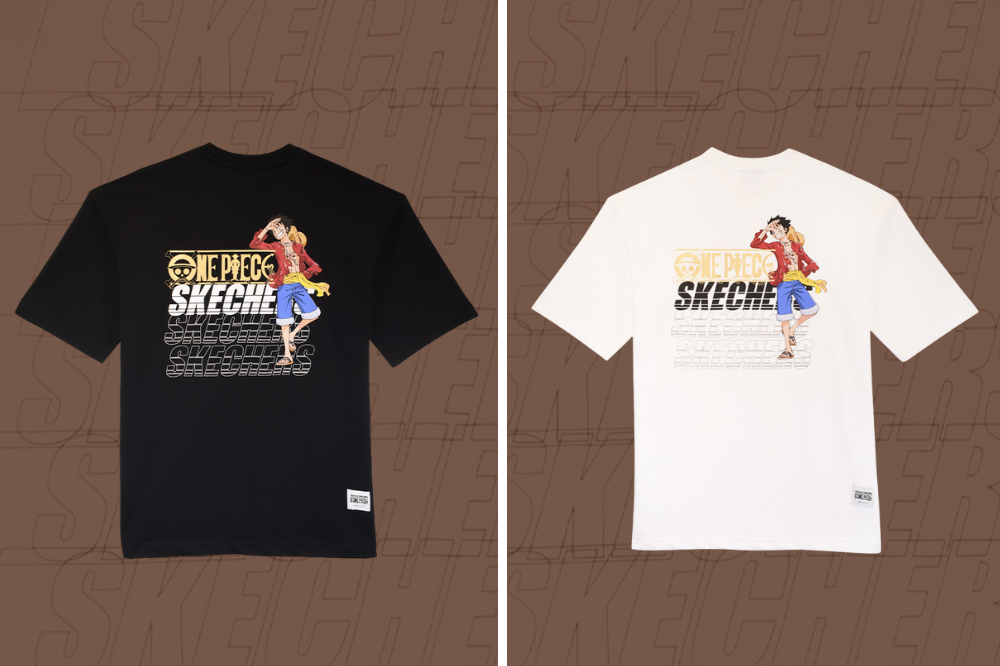 The last T-shirt is this Luffy version which has everyone's favourite captain sprawled across the back. Similar to the other 2, this T-shirt also has wordings added to the visual, to give the design a more spirited look. 
The T-shirt is priced at $49. 
The Hoodie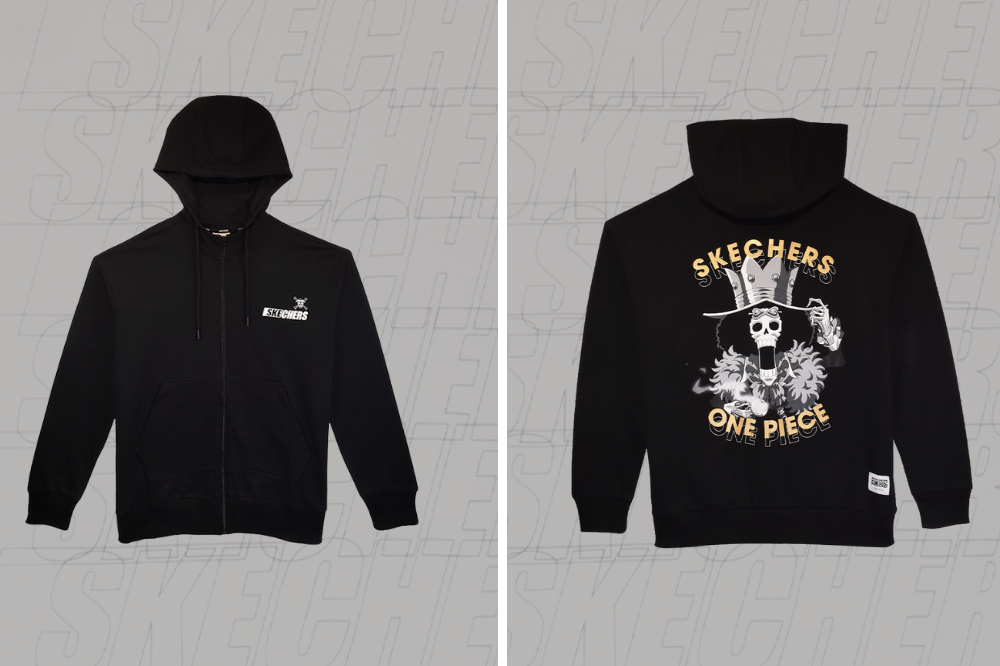 Apart from the T-shirts, you can also consider this soft cotton hoodie which features the Soul King himself, Brook, printed on the back. The hoodie comes in black and has a drawstring attached so you can adjust the hood.
The hoodie is priced at $79.
The Pullover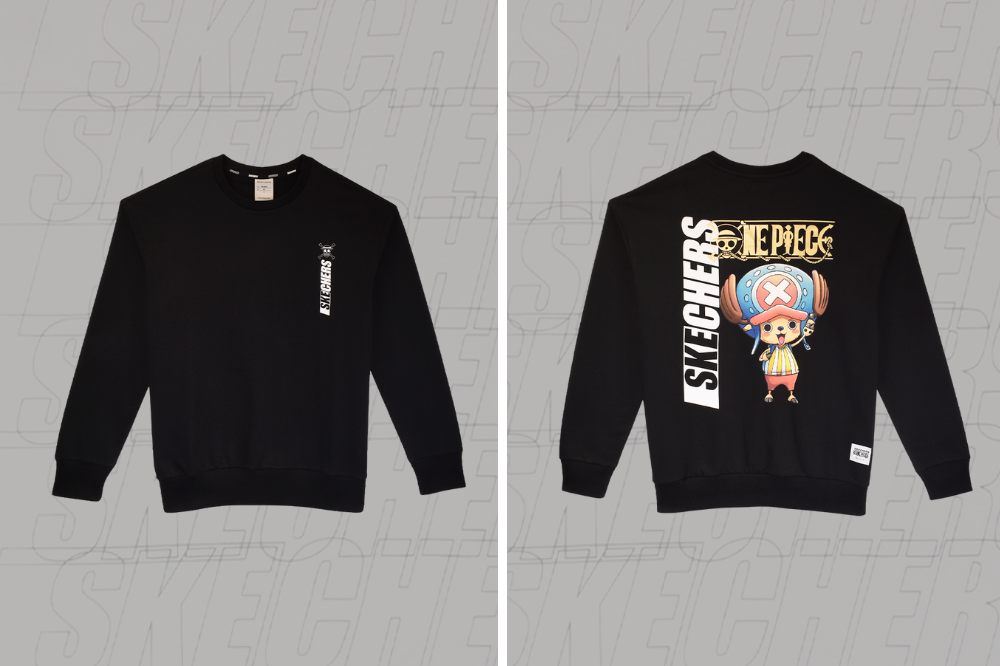 The last item in the collection is this comfy black Chopper-themed pullover which has the New World version of Tony Tony Chopper on the back. On the front, there's a small Jolly Roger motif printed on. 
The pullover is priced at $69. 
The Skechers x One Piece Collection Will Have you Sailing Through The Day With Chio Fits
Now you can carry your love for the anime into your everyday life by styling your OOTDs with One Piece apparel. The Skechers x One Piece collection is currently available in select Skechers stores and on their online website. Additionally, from 15 November 2021, you can purchase the items from Lazada. 
All images courtesy of Skechers.
Also read:
Skechers x We Bare Bears Has Matching Tees Featuring Grizzly, Panda & Ice Bear For Your Squad Goals