UNIQLO One Piece Film Red
The last time UNIQLO had an anime UT collection was back in May with Spy x Family. Now, the apparel brand is back with a collaboration for One Piece Film Red. Inspired by the red theme of the animated movie, the collection features four T-shirt designs of the red-hair pirates and the iconic scenes between Luffy and Shanks. 
The collection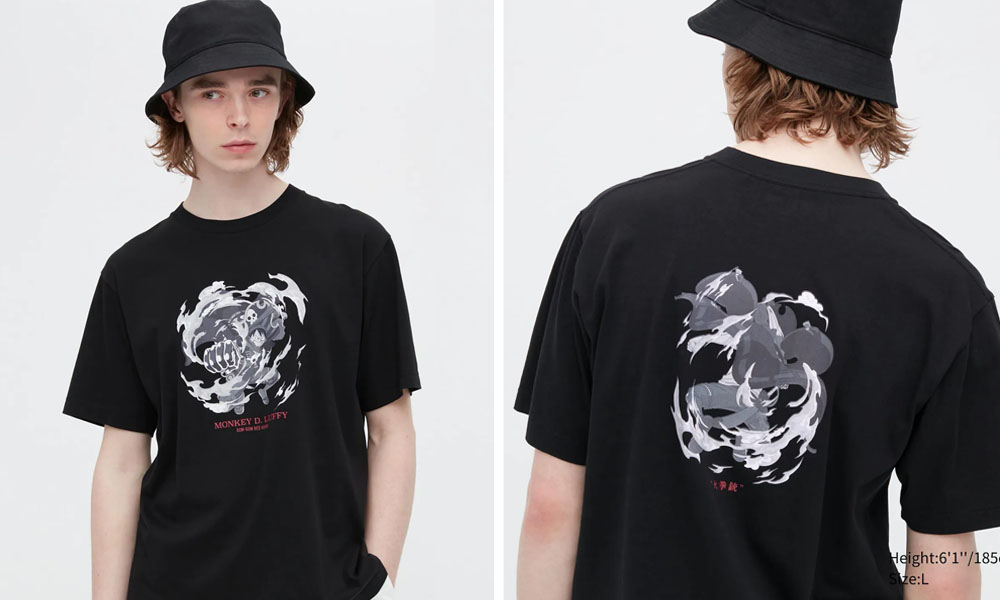 Witty and powerful, Luffy didn't become one of the greatest pirates by chance ‒ his rubber body allows him to withstand large-scale damages without injuring himself. Thanks to his unique body construct, it also allows him to wield "Gum-Gum Red Hawk", which is a punching skill where his arm moves so fast that it ignites fire. 
This special power of Luffy is featured on the design of this black T-shirt with his full name ‒ Monkey D. Luffy ‒ in red.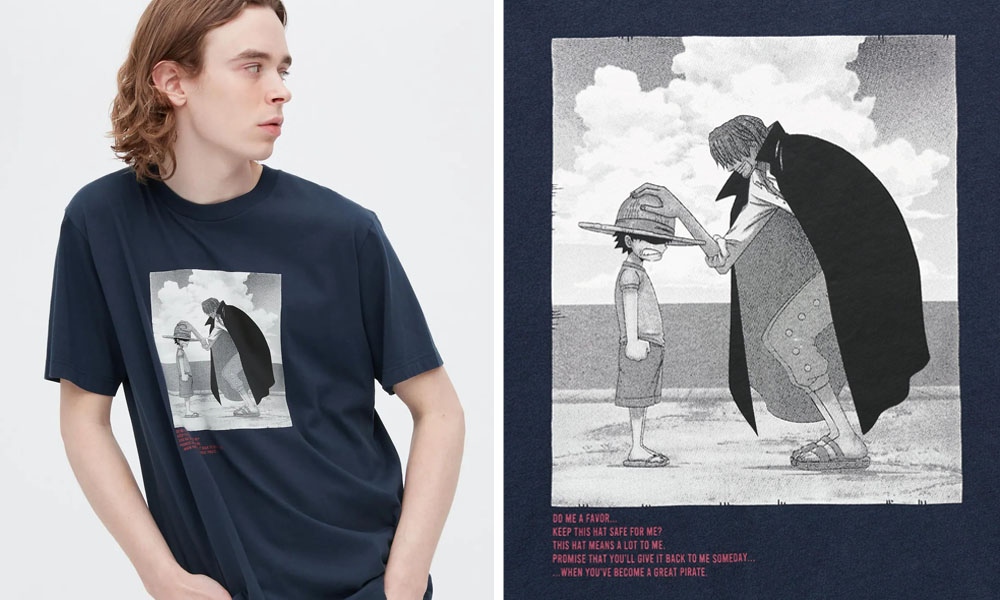 Long-time fans of One Piece will recognise this iconic scene where Shanks gifted young Luffy his straw hat, which later became part of Luffy's signature look. This T-shirt design also features the words Shank said before he parted ways with Luffy, with the former asking the young one to safekeep his straw hat.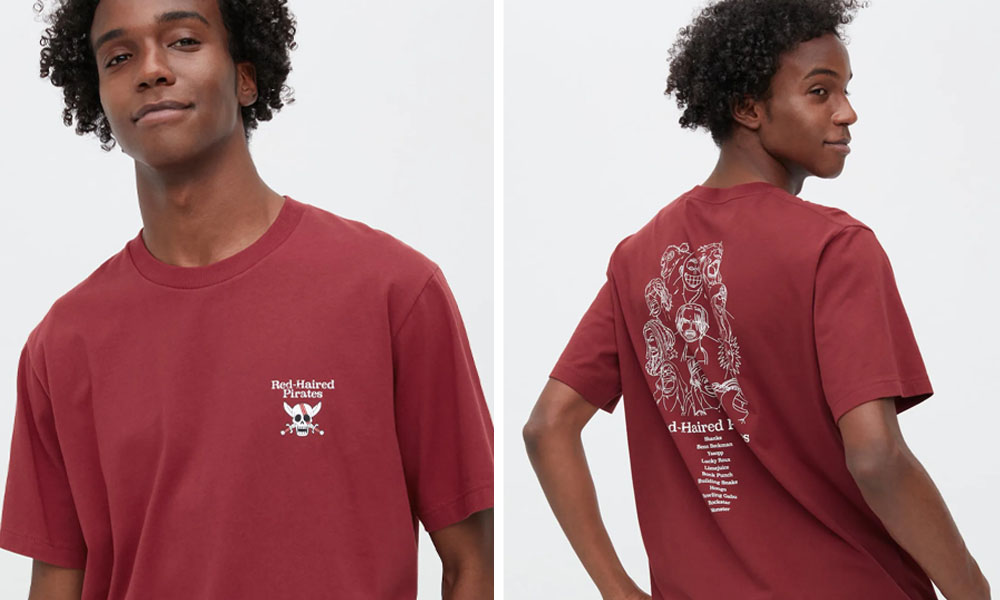 Show your loyalty and dedication to the red-haired pirates' crew with this dark red T-shirt. The front of the T-shirt shows the crew's logo and on the back, you'll see the names of the members alongside illustrations of them in white.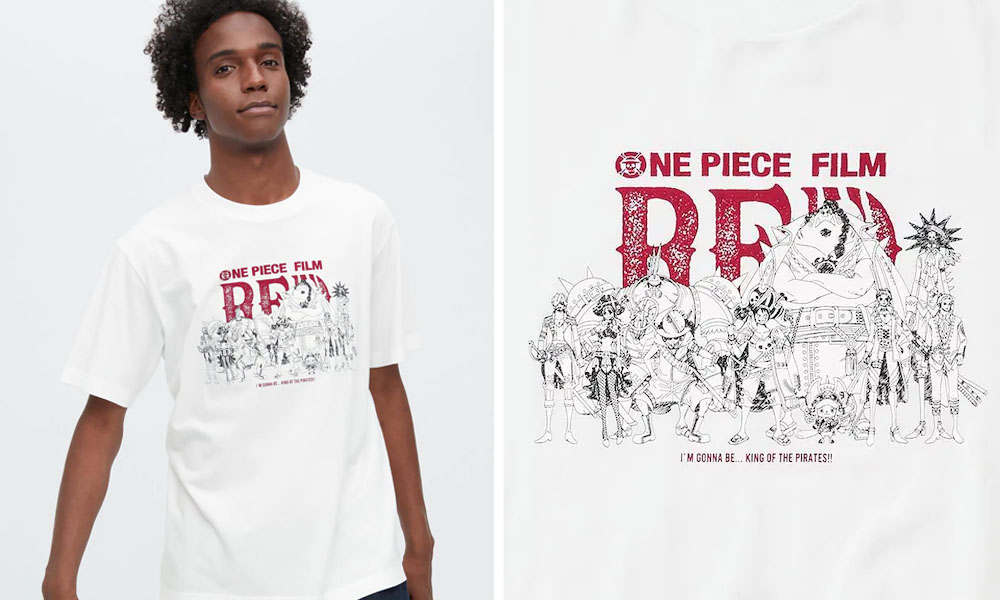 Fun fact: One Piece Film Red is the fourth instalment of the "FILM" series. If you're planning to catch it at the cinema, consider wearing this white T-shirt to express your love for the anime. 
Featuring all the characters that appeared in the film, the T-shirt also has words that read "I'm gonna be… king of the pirates!!" in red. 
This UNIQLO One Piece Film Red Collection Lets You Express Your Love For The Anime
Each T-shirt from the UNIQLO One Piece Film Red collection retails at $19.90, and will be available for purchase at all outlets and on their official online store in early September 2022. 
As the film is also set to premiere in Singapore cinemas around the same time, interested folks might want to wear them to catch the motion picture. 
All images courtesy of UNIQLO. 
Also read: 
UNIQLO Now Has An Ivy League Collection So You Can Flaunt Your Dream University Without Actually Studying