Common Skincare Myths
Let's face it. It is almost impossible to escape from the sun, especially when we're living in ever-humid Singapore. For that reason, it's no surprise that many of us face skin issues due to UV exposure like ageing, dark spots and pigmentation. 
While skincare products like sunscreen can slow down the ageing process, diets and skincare habits also play a huge role in improving skin conditions. With the help of an aesthetic doctor, Dr Magdalene Liau, we debunk 8 common skincare myths that might be worsening your dark spots without you even realising. 
1. You only need sunscreen if it's sunny out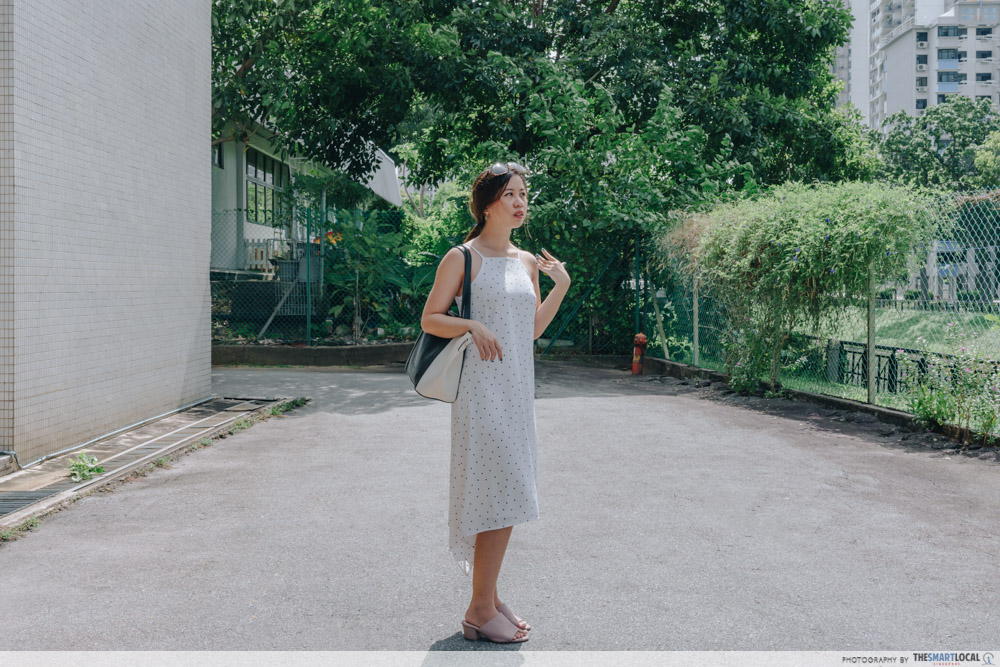 Whether you're heading out or staying indoors, you should always apply sunscreen. While windows help to filter out UVB rays, UVA rays are still capable of passing through them. The latter is responsible for signs of ageing like fine lines and pigmentation.
"Blue light emitted from mobile devices and laptops also causes skin damage. Those who are guilty of spending long hours in front of a monitor should definitely take note of this", Dr Magdalene explains. This was a wake-up call for yours truly too, having been on a heavy WFH arrangement since the pandemic started.
"As a rule of thumb, always reapply sunscreen every 4 to 6 hours, especially more frequently when you are exercising and sweating," Dr Magdalene recommends. 
Verdict: False
2. Anti-ageing products are only for old people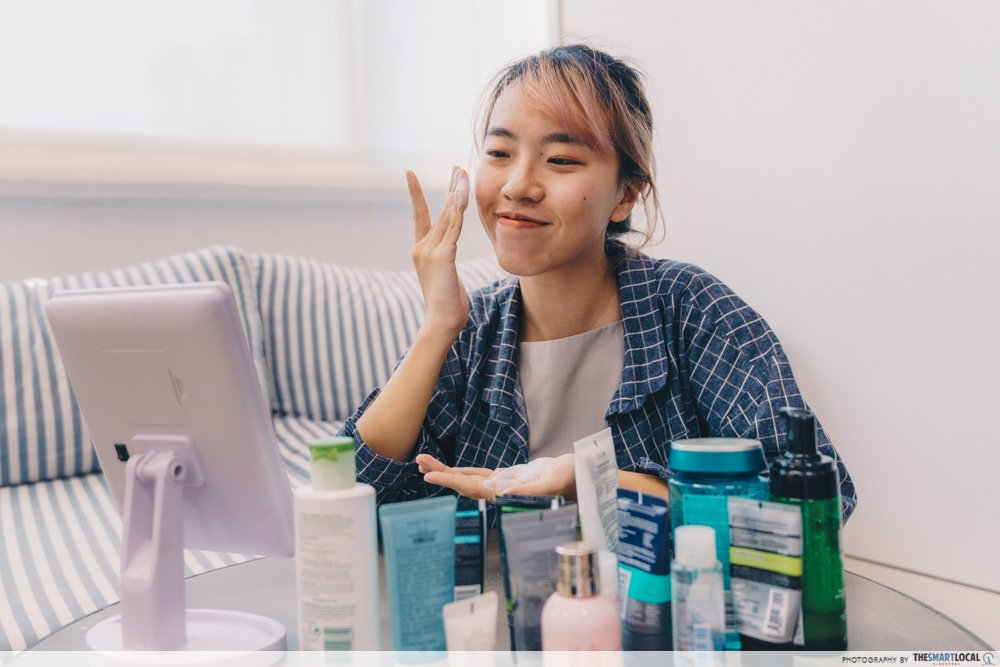 Despite the product's name, it is never too early to start using anti-ageing products, especially when fine lines decide to appear on your skin. Dr Magdalene points out that you can start using anti-ageing products as early as in your 20s. Not only do they help to slow down the ageing process, but they also help to lessen the signs. 
For beginners in this field, start off with gentle skincare products that include Vitamin B and C to avoid irritating your skin.

Verdict: False
3. Exfoliating is not a must in a skincare routine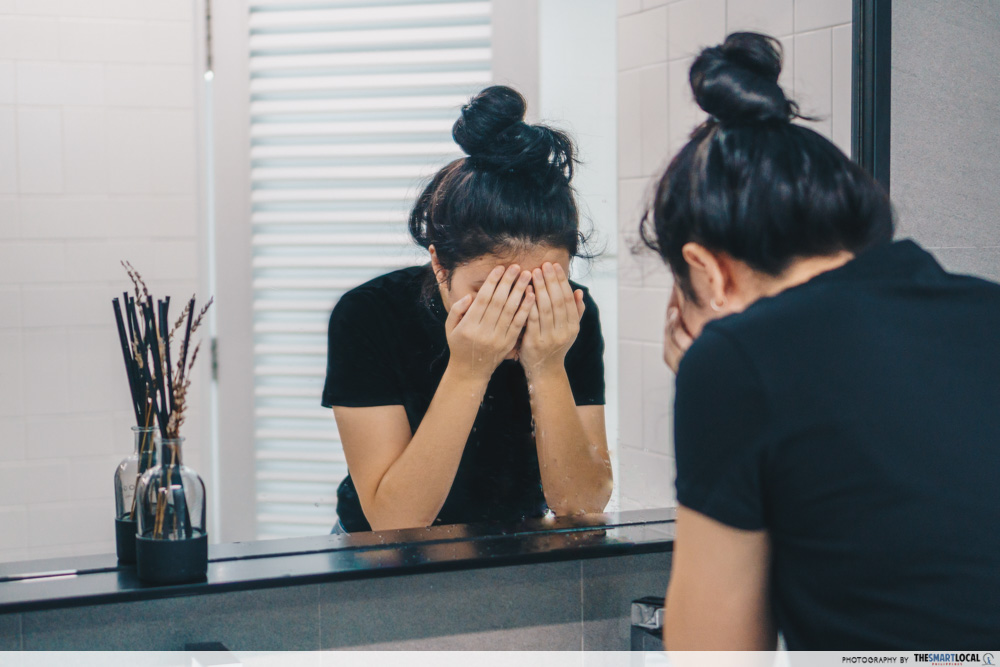 Contrary to what you may have heard, exfoliation is useful and important, especially when it comes to lightening pigmentation closer to the surface of your skin. For those who suffer from post-inflammatory hyperpigmentation (PIH) after having a pimple, exfoliating helps to break down pigmented cells. Furthermore, it also increases cell turnover. 
Besides exfoliating 1 to 2 times a week, Dr Magdalene also recommends starting with gentle exfoliants that include ingredients like mandelic acid or polyhydroxy acids (PHA) to test your skin tolerance first.
Verdict: Mostly false
4. People with darker skin tones are less prone to pigmentation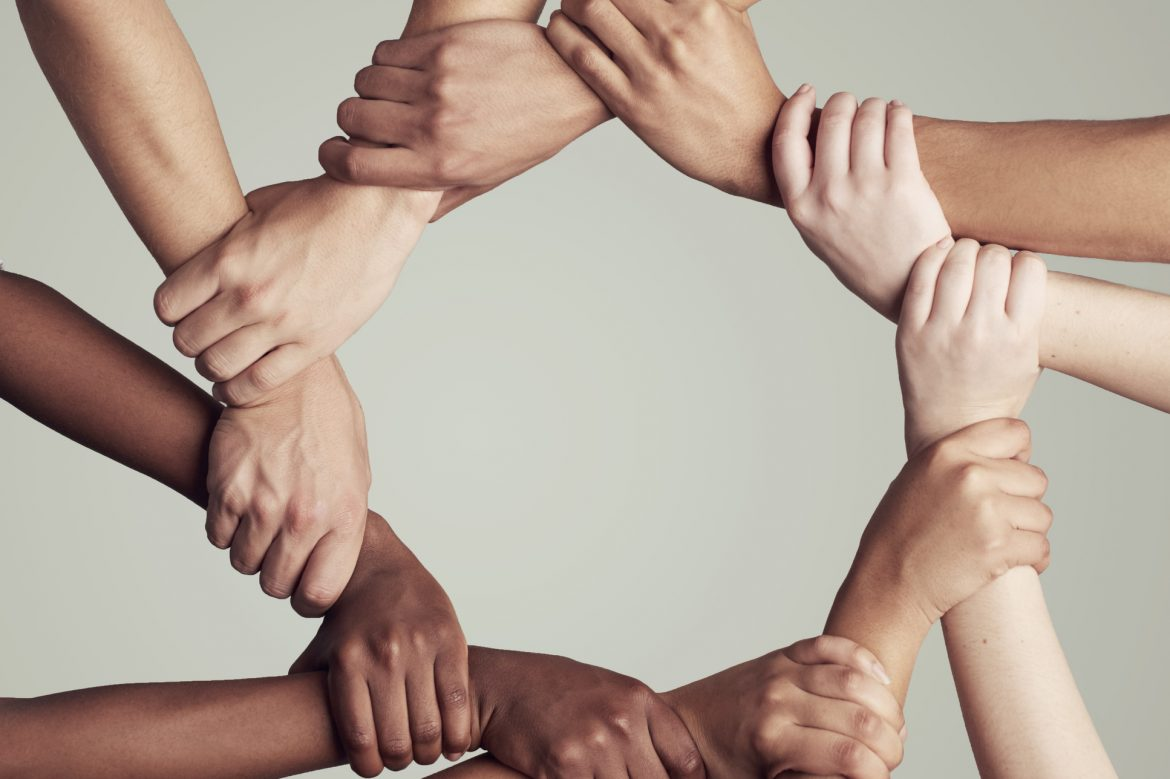 Source
While a person with lighter skin is more prone to suffer from sunburn than someone with darker skin due to the difference in melanin production, both skin types are still susceptible to pigmentation. It is only fair to say that pigmentation is a result of both external and internal factors. 
"Melasma, for example, is a type of pigmentation caused by internal factors like hormones and genetics," Dr Magdalene explains.  
On the other hand, external factors such as the duration of UV exposure also result in a different degree of pigmentation.   
Verdict: Mostly false
5. You should choose the best-selling or most-advertised sunscreen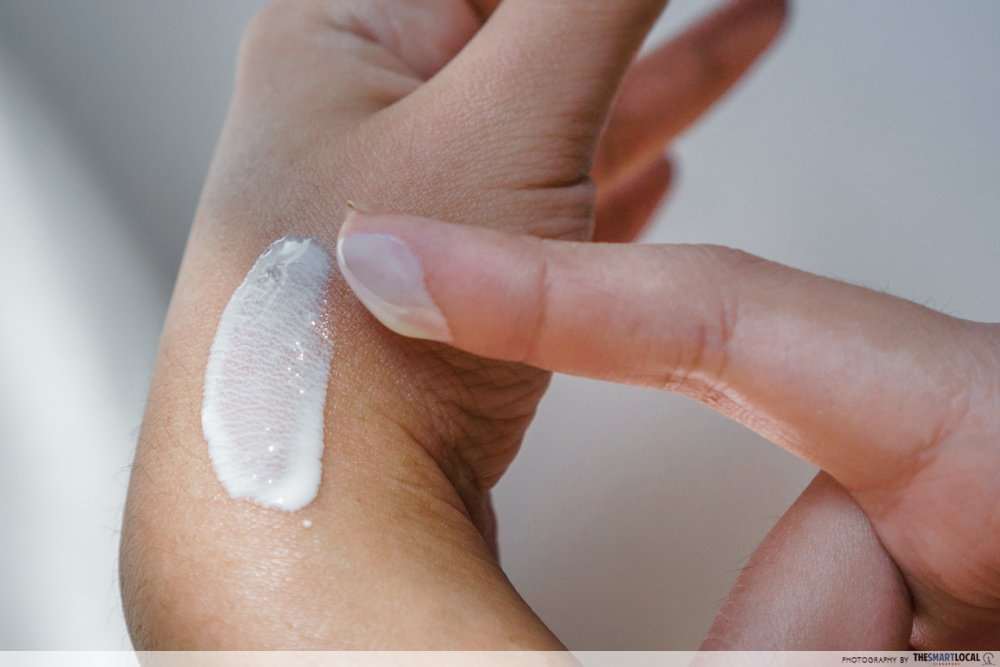 Instead of going for the best-selling sunscreen based on advertisements and word-of-mouth, look out for those with particular ingredients like zinc and titanium. They act as physical blockers on the skin and reflect harmful UV rays. Plus, they cause little to no irritation and are excellent for those with sensitive skin. 
Besides physical blockers, Dr Magdalene reveals that most sunscreens also include chemical blockers which work by converting UV rays to heat. Compared to physical blockers, they are less likely to be rubbed off, but you would have to apply them at least 15 minutes before heading out. 
For those who are having a hard time deciding, Dr Magdalene suggests opting for a sunscreen with at least SPF 30 and PA of 3 to 4 plus signs. 
Verdict: Not necessarily true
6. You won't have dark spots anymore after undergoing laser treatments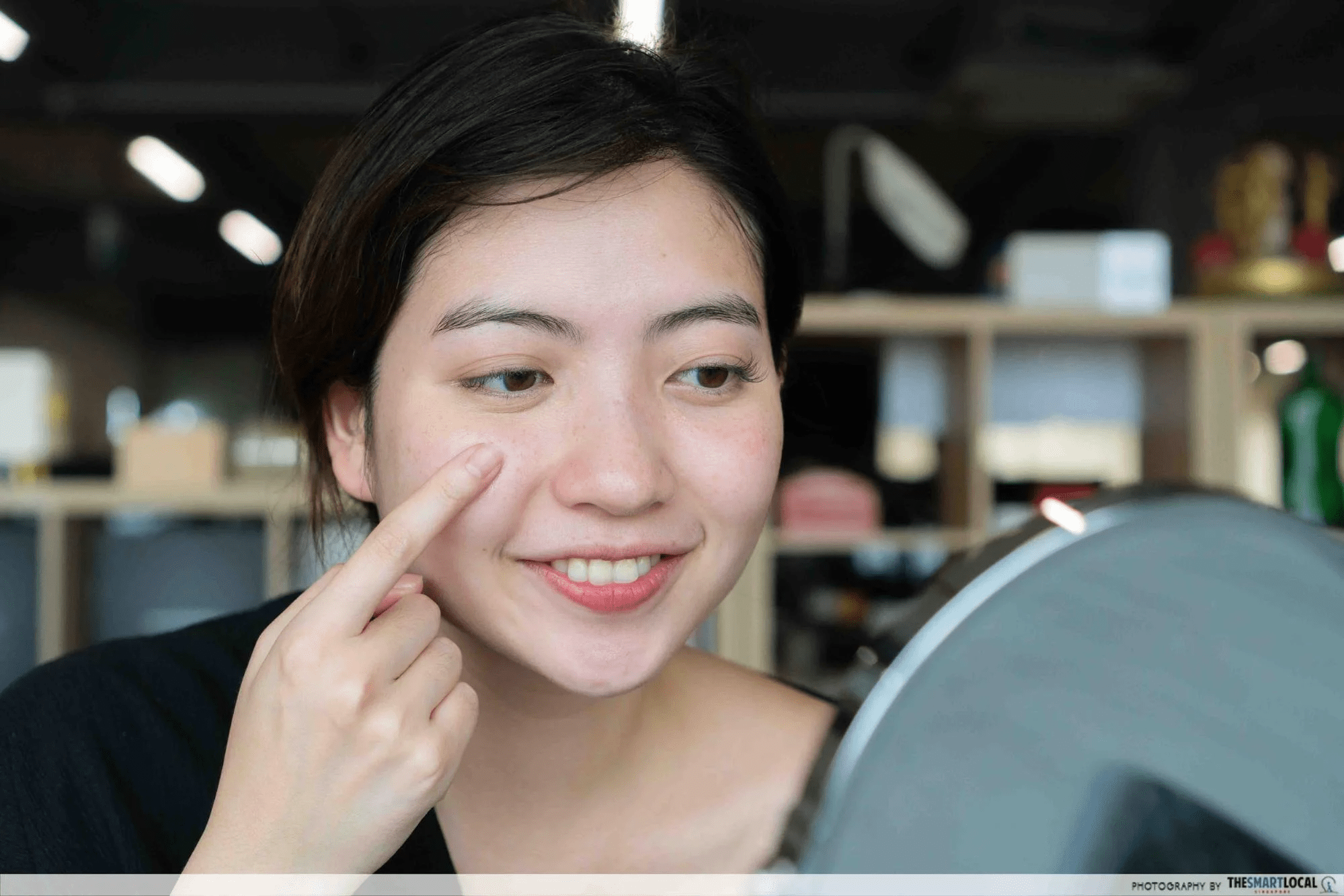 Sure, laser treatment is an effective way to remove pigmentation with minimal downtime. "They penetrate the skin, shatter the pigment into smaller fragments, which are then cleared by your body naturally," Dr Magdalene explains. 
Although it depends on the type of pigmentation, superficial pigmentation such as freckles can be removed more easily in 2 to 3 sessions. Whereas melasma can take up to 4 to 6 sessions for complete removal. 
While removed pigments do not return, new pigmentation can still form due to exposure to UV rays. To prevent them from forming, remember to take good care of your skin by having proper sun protection daily.
Verdict: Mostly true
7. Eating darker coloured food will lead to the appearance of dark spots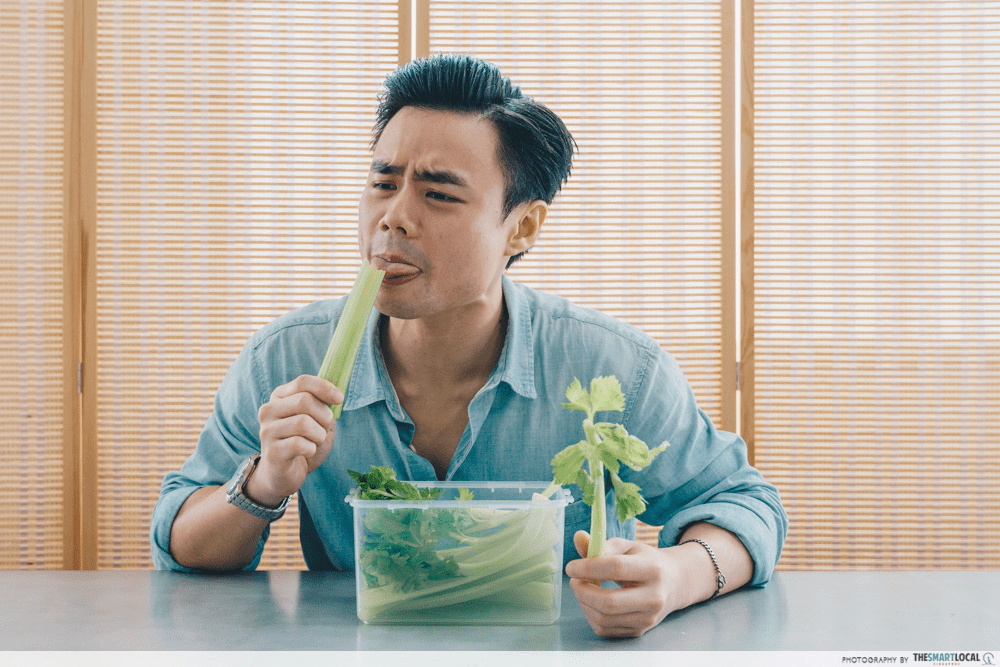 Vegetables and fruits have antioxidants, which help to promote healthy skin
While there is no evidence behind the appearance of dark spots after consuming darker coloured food, having a proper diet is an effective way to promote healthy skin. Dr Magdalene recommends eating fresh fruits and vegetables as they consist of powerful antioxidants. 
"They reduce oxidative stress, DNA damage, and also improve skin turnover and reduce dark spots," Dr Magdalene shares.
You can incorporate them into your diet by starting with Vitamin C-rich food like oranges and lemons. Food with Beta-Carotene like sweet potatoes, pumpkin and carrots are also beneficial to your skin. With this new diet, you can look forward to an optimal recovery when you undergo acne and laser treatments. 
Verdict: False
8.  You only need either oral sunblock or physical sunscreen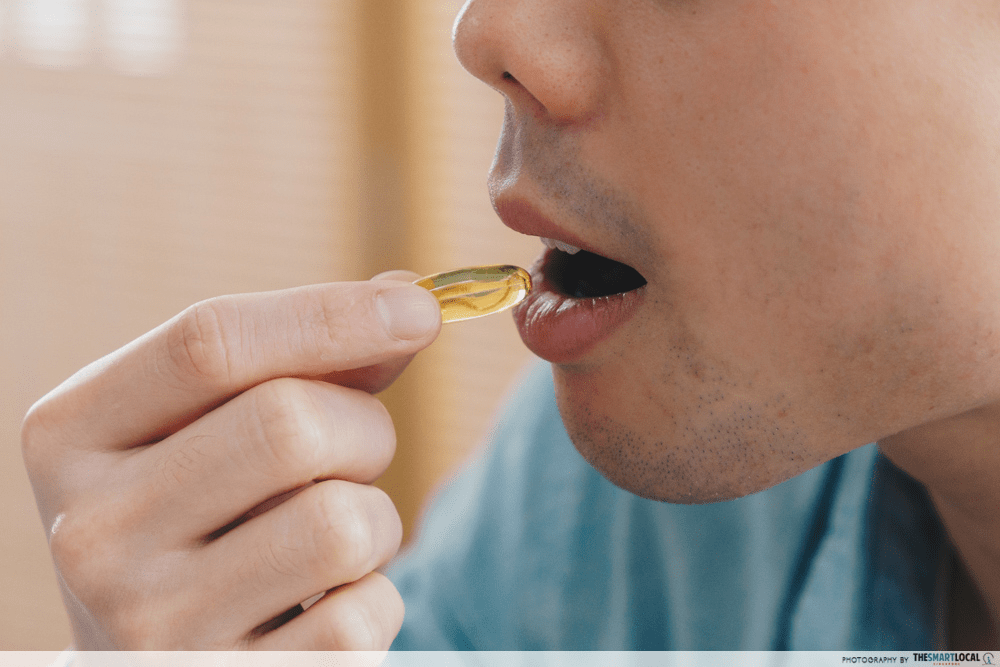 Oral sunblock only came into trend recently and for the unacquainted, it is a sun-protection supplement for your body that is ingested instead of applied. It provides added sun protection for the face, neck and body when there is no easy access to physical sunscreen during midday.
Made from active ingredients like Polypodium Leucotomos and Phytofloral, the former is a natural botanical extract derived from a fern, with properties of a potent antioxidant. Furthermore, studies have also shown that it reduces UV damages to skin cells. As for the latter ingredient, benefits like skin lightening and anti-ageing have also been proven. 
Dr Magdalene explains that unlike physical sunscreens, more research is still needed to determine the exact level of protection oral sunblock offers ‒ since an SPF value can't be assigned to it. Instead, she recommends using them as a complement to traditional sunscreen against harmful UV damage. 
Verdict: False
Work Towards Achieving Healthy Skin After Understanding The Reasons Behind Ageing
Now that you're better equipped with information behind the ageing signs of skin like dark spots and pigmentation, you can work towards achieving and maintaining healthy glowy skin. 
SkinGO!'s Bio-White easily allows you to do so as it acts as a 2-in-1 oral supplement ‒ providing both UV sun protection and skin whitening properties at the same time. That's not all, it also includes anti-ageing benefits such as lightening of pigmentation, dark spots and evening out skin tone. The result? A glo-up for your skin.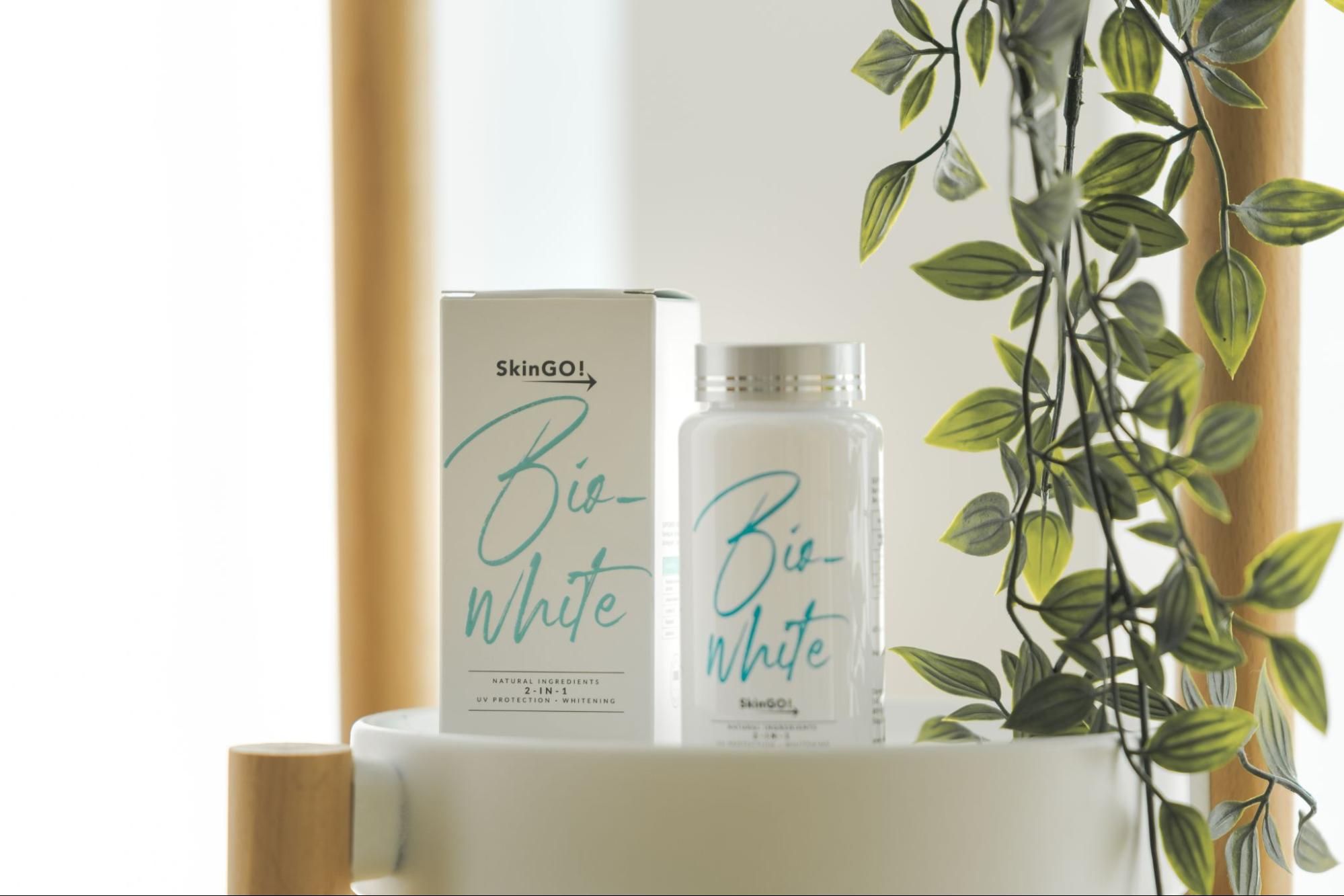 Since Bio-White uses all-natural key ingredients like Polypodium Leucotomos, Glutathione and Phytofloral, you can only expect healthier skin over time. 
As previously mentioned, Polypodium Leucotomos improves and prevents symptoms caused by cellular damage. Such examples include UV exposure, ageing skin, eczema, sunburn, and other inflammatory reactions.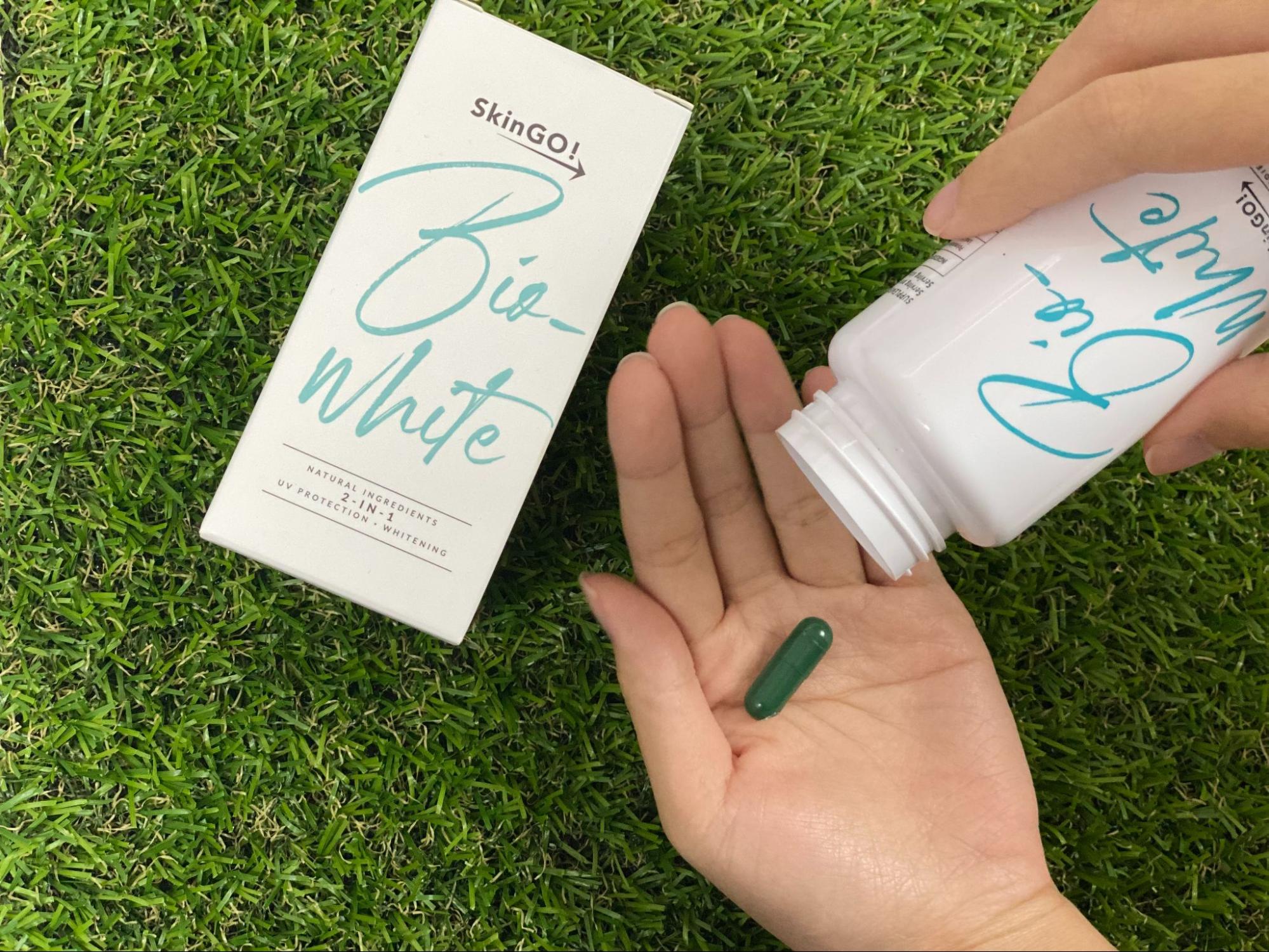 With properties like lightening dark spots and improving skin tone, Phytofloral is also a natural antioxidant that helps to absorb both UVA and UVB rays. It is found in a species of non-chemical processed colourless tomato, which protects the skin from harmful UV rays and free radicals.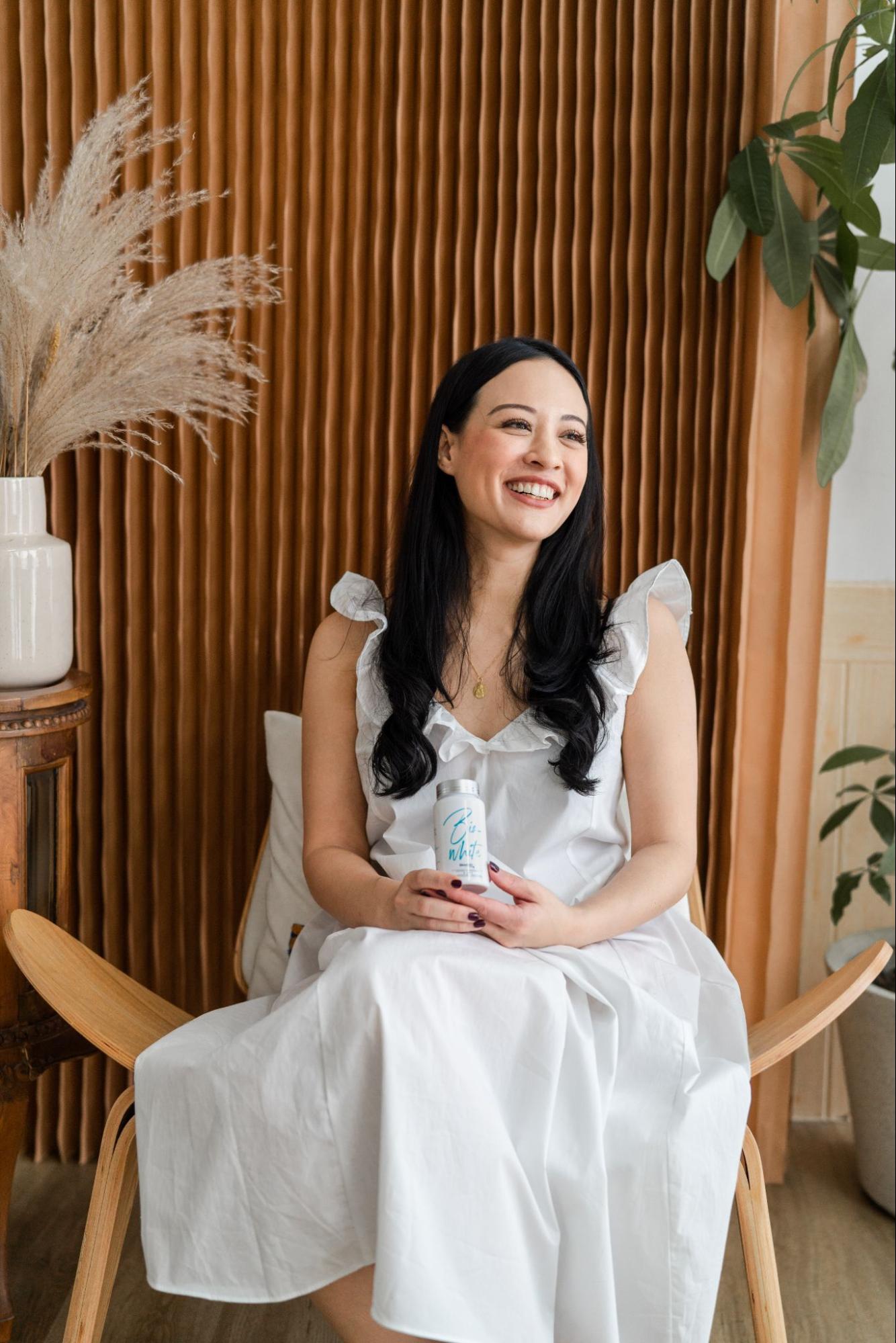 Additionally, Glutathione reduces blemishes, dark spots and acne scars. It is also a key antioxidant found in our body that helps to maintain a luminous complexion. However, since the production of Glutathione decreases as you age, you can "refill" them with the help of Bio-White.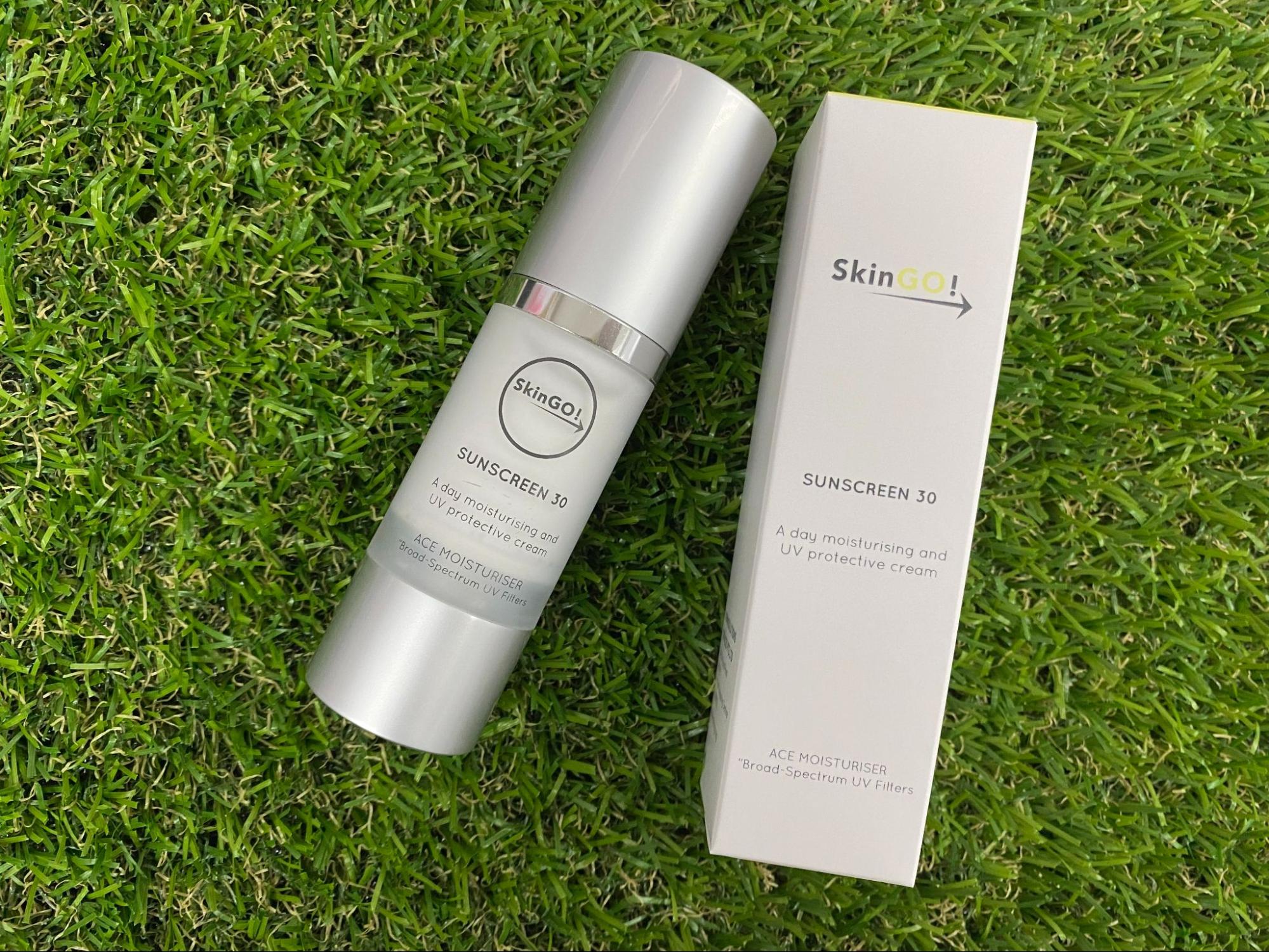 For holistic sun care, double up your protection when you apply SkinGO!'s Sunscreen 30. The SPF 30 sunscreen comes with a hydrating formula that is easy to layer, especially when you have applied other skincare products.  
As a cherry on top, it helps to rejuvenate your skin and keeps it hydrated throughout the day when you're out and about. Plus, it is also suitable for those who suffer from eczema as it isn't oily to the skin. 
Slow Down The Ageing Of Your Skin With SkinGO!'s Bio-White And Affordable Facial Treatments
While we can't seek help from Marvel's Dr. Strange to slow down time, we can still slow down the ageing of our skin with the help of proper products such as SkinGO!'s range of supplements and skincare.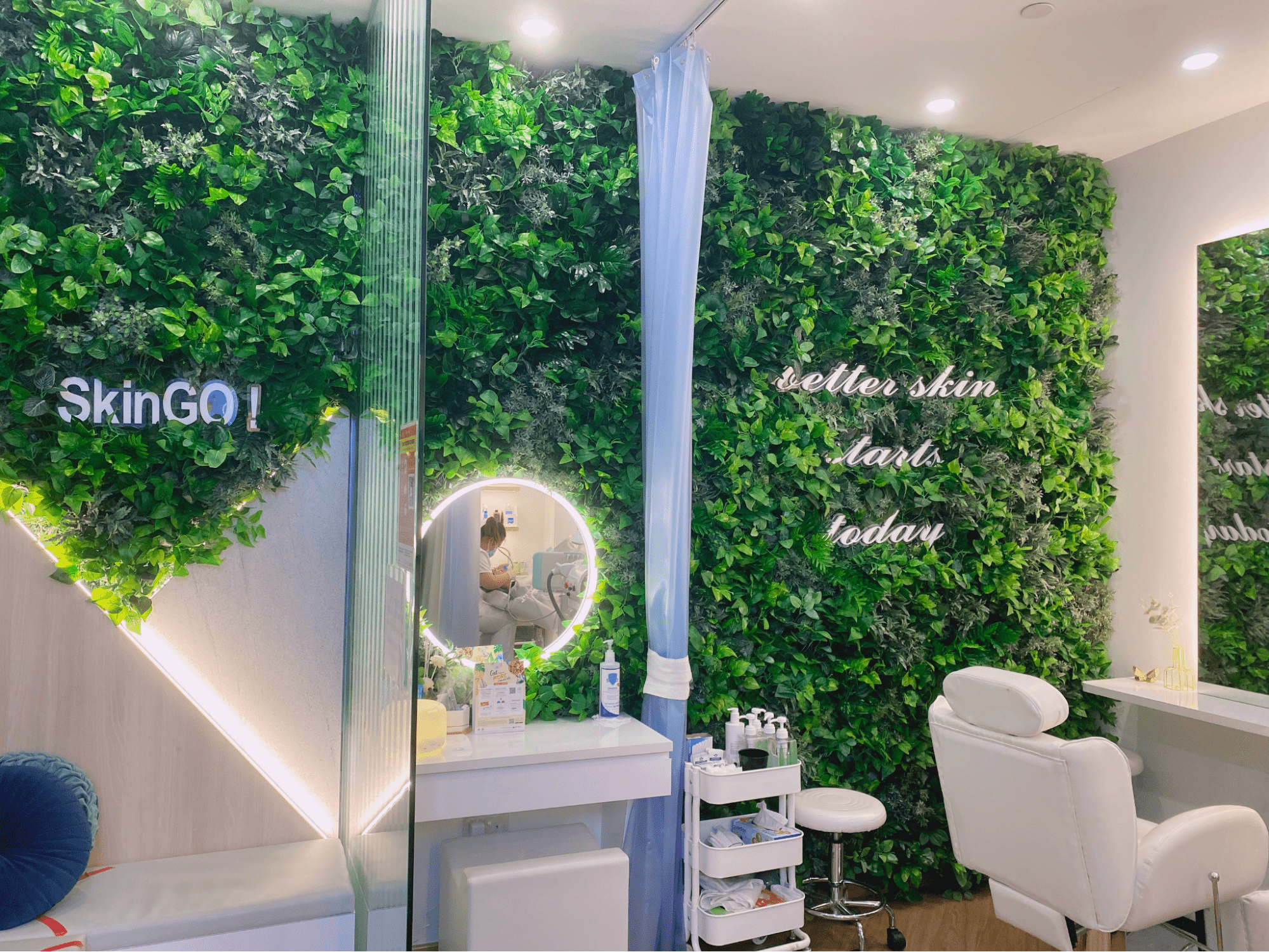 Apart from their anti-ageing skincare products, SkinGO! is also the original express facial salon with 7 outlets in Singapore including IMM and City Square Mall. Busy worker bees are in for a treat as their signature facials only take 15 minutes and at an affordable price tag of $28 nett, with no packages, hidden cost and hard selling. 
To prepare yourself to look your best this coming Chinese New Year, why not head down to SkinGO! for a pampering sesh. For more information about SkinGO!, check out their official website, Facebook and Instagram. 
All images courtesy of SkinGO! unless otherwise stated.
This post is brought to you by SkinGO!.
Responses were edited for grammar and clarity.