Smiggle x Harry Potter Collection
I'm sure many of us remember what a flex it was to have new stationary merch to show off to our classmates – be it a new pencil case or backpack. 
Smiggle is a go-to brand for all things stationery, and this time, the brand has released Harry Potter-inspired merchandise, including bags, lanyards, and water bottles. So even if you haven't received your letter for Hogwarts yet, you can still live out your Harry Potter fantasy when you go back to school. 
The collection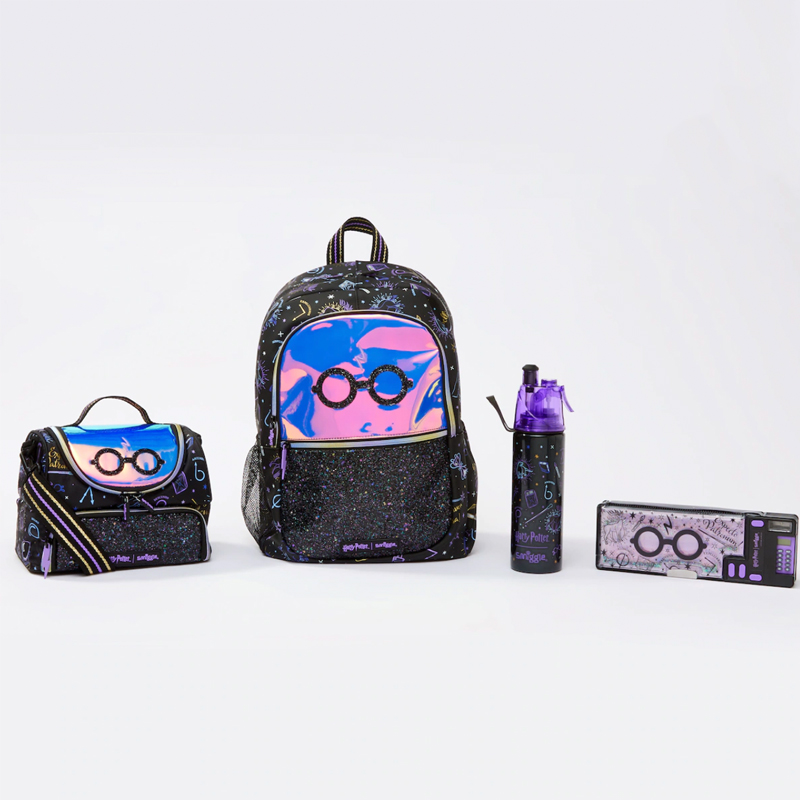 The set has four items — a backpack, a lunch box bag, a bento lunch box, and a water bottle. All items feature a retro design of Harry's iconic spectacles, in a holographic purple hue. 
This set retails at $195.80.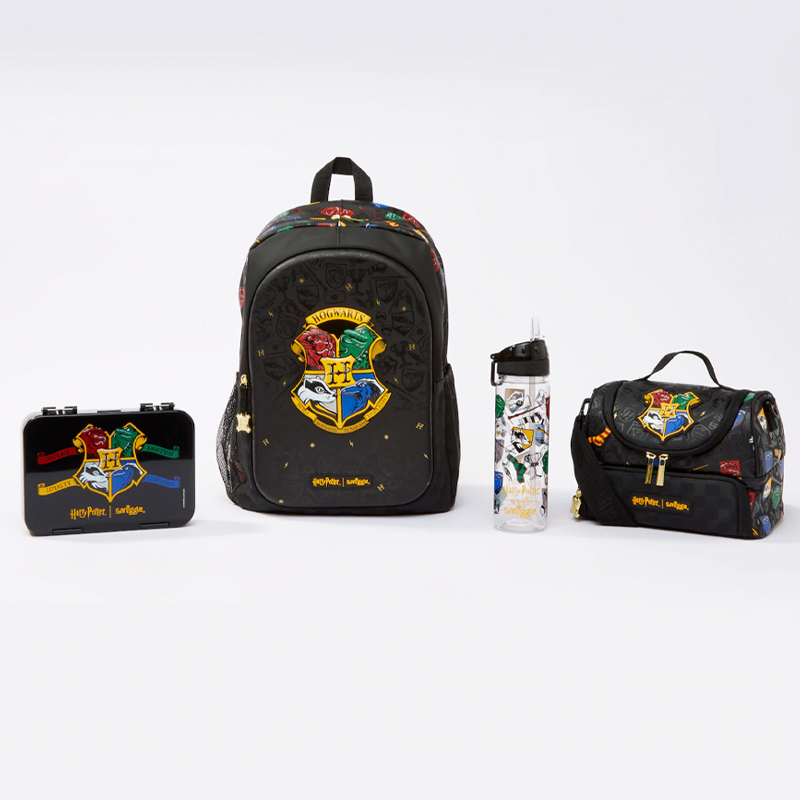 The collection also offers different themes such as a set in black, but with the four house emblems. 
This set retails at $197.80.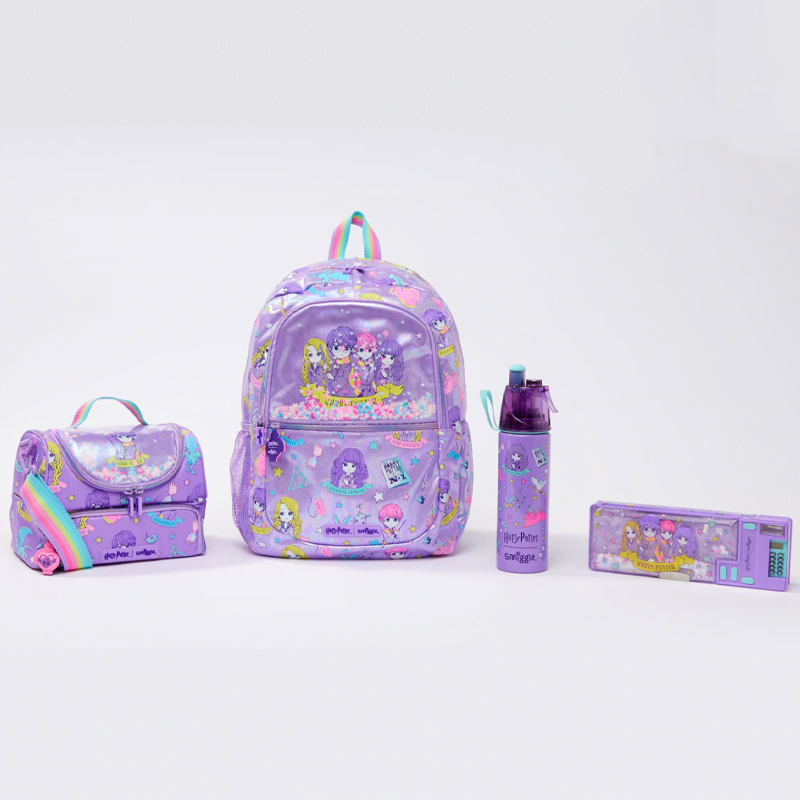 Additionally, there is another purple set, with animated designs of the Harry Potter characters. We thought we'd never see Ron in pink hair or Hermione with purple locks, but this set shows us that anything is possible.
This set retails at $195.80.
Accessories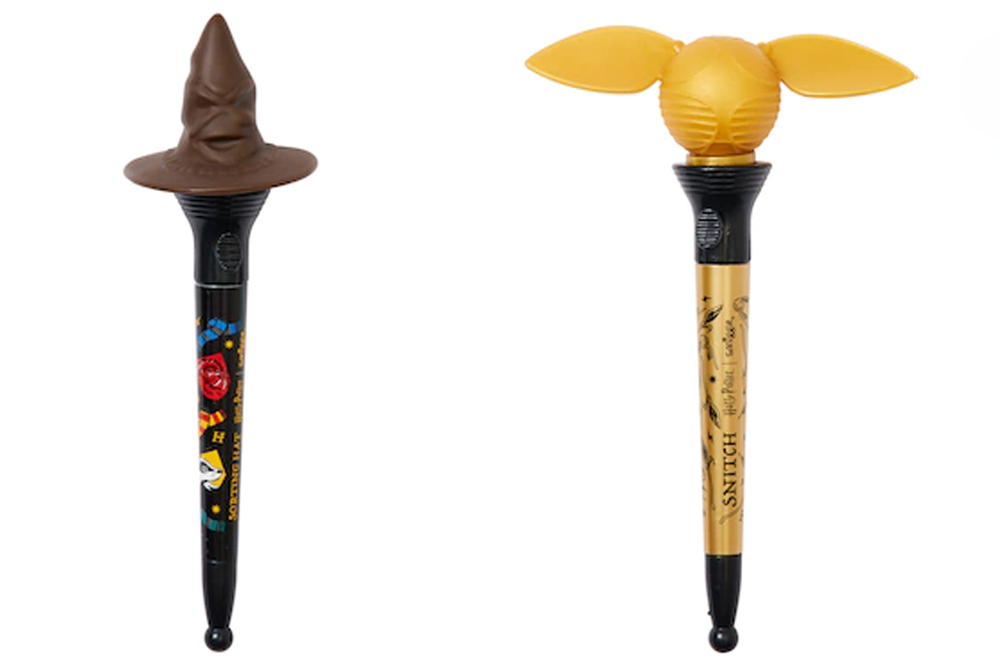 Even if you're writing "I must not tell lies" as punishment, you can still make it cute. These adorable pens are inspired by the Sorting Hat and the Golden Snitch, with both emblems situated at the top of the pens, with the bodies following the design.
The Sorting Hat pen has the different house icons and mascots decorated on the body, and the Golden Snitch pen lives up to its name with the rest of the pen being gold in colour. 
Each Novelty Pop Pen retails at $9.95.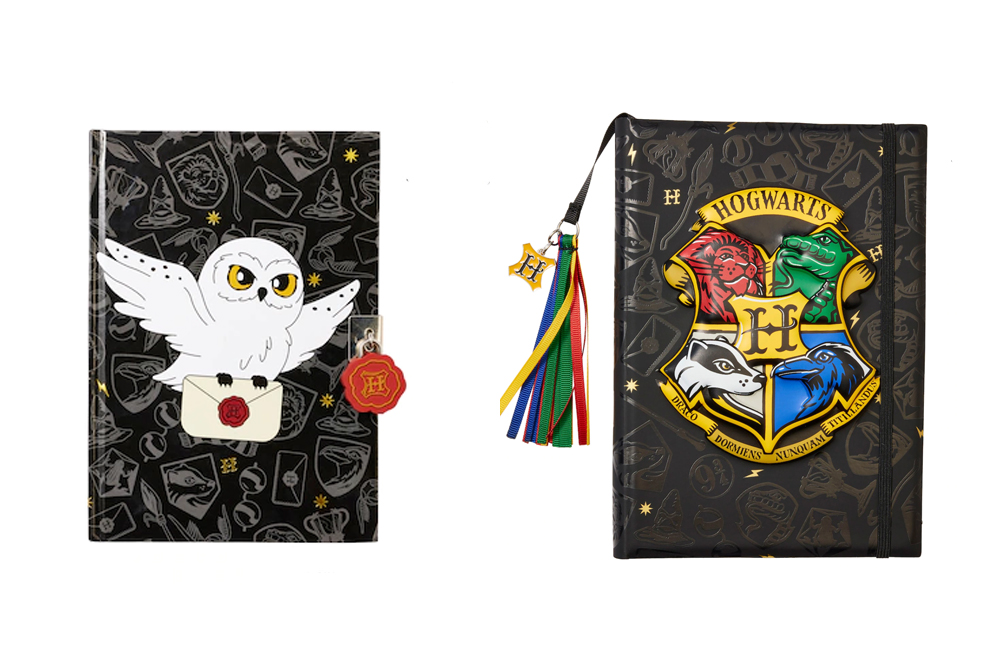 You don't have to dread taking notes in class with these chio notebooks. 
The Hedwig notebook includes a lock and key, and has motifs of the different house mascots, sorting hat, and envelopes. The lock is also designed like a wax seal of the Hogwarts logo. The best part? The notebook includes an A5 back pocket that is designed to look like the Hogwarts acceptance letter, including a secret pocket with a sticker sheet inside.
The house notebook includes all four house mascots, with a ribbon tassel at the side with the house colours and a 'H' charm, as well as an elastic band to secure the notebook.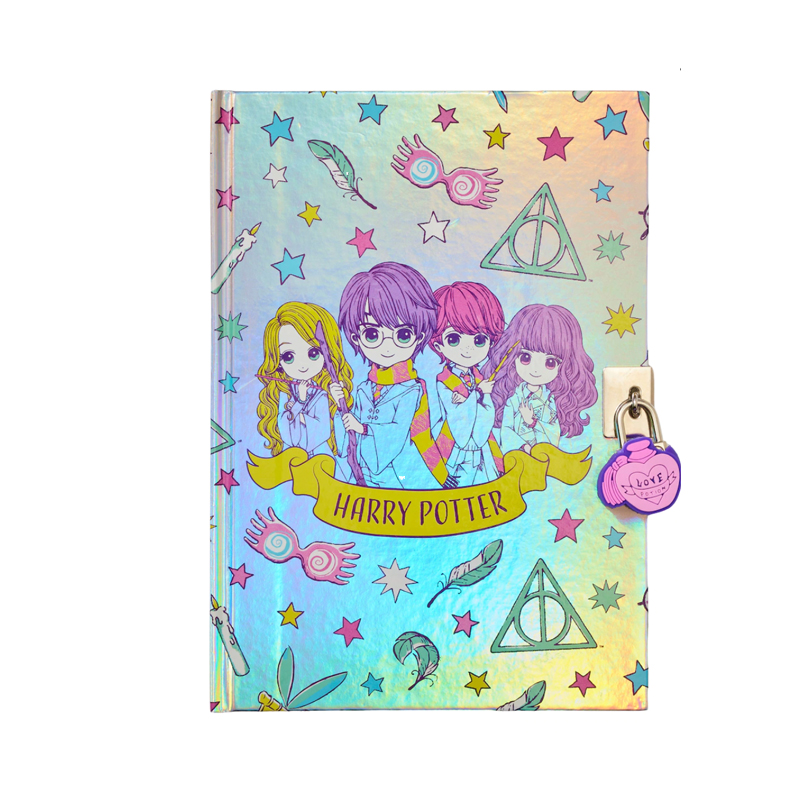 A different design for the locked notebook is the animated Harry Potter character design. With a holographic design and an Amortentia potion as the lock, try giving this to your crush for instant attraction.
The lock and key notebooks retail at $19.95 each.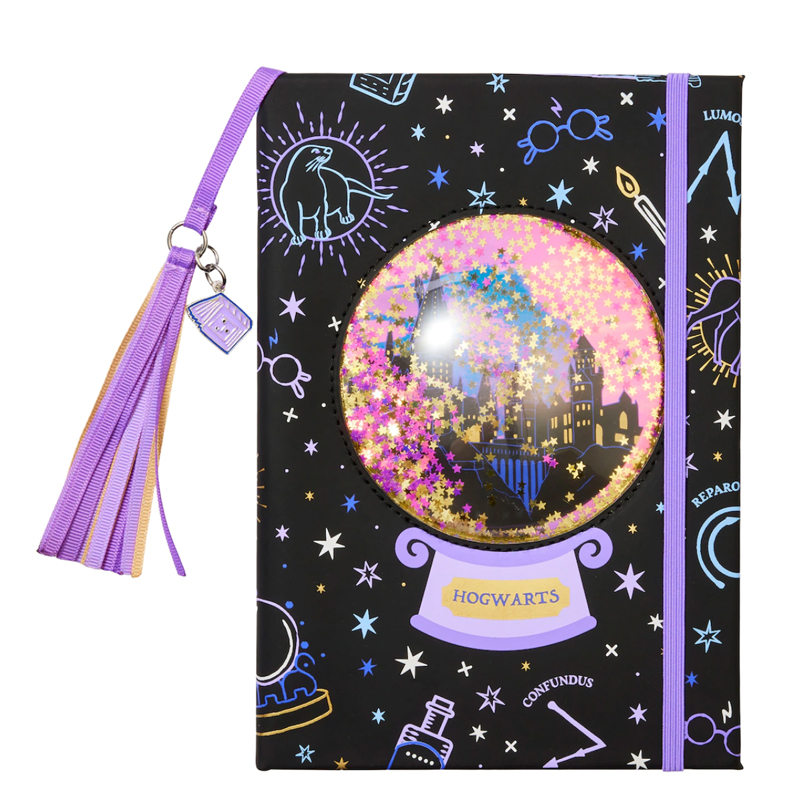 Another design for the house notebook is this purple-themed one, with the Hogwarts castle encased in a globe. With the purple and gold tassels and book charm, this reminds us of the night sky.
The elastic band notebooks retail at $32.95.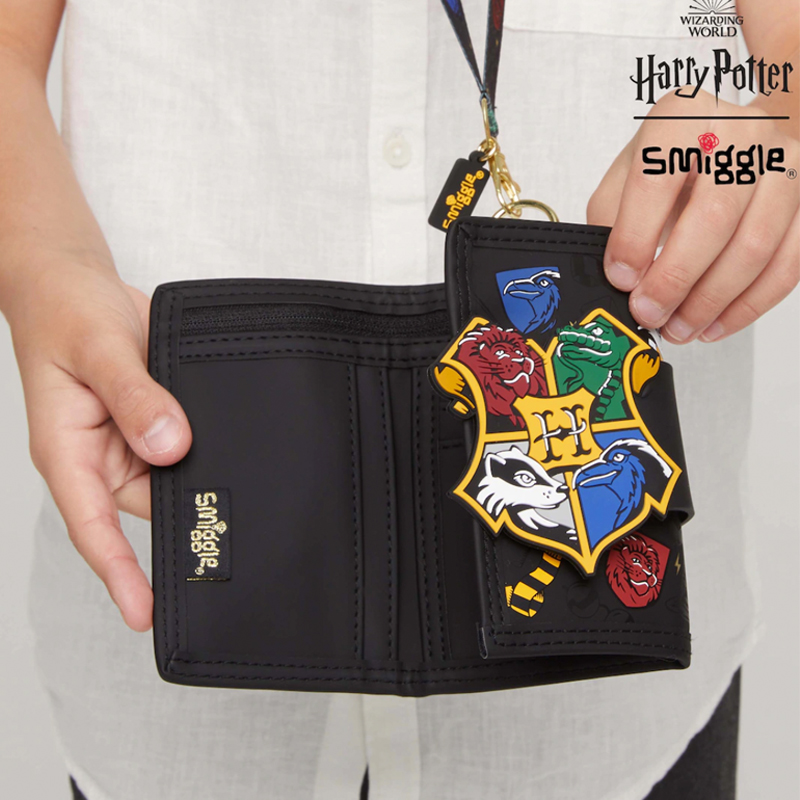 This lanyard case has designs of the house mascots and logo, as well as a strap so you can hang it around your neck. Now you can rush out of the house without forgetting your EZ-link card.
The lanyard case retails at $27.95.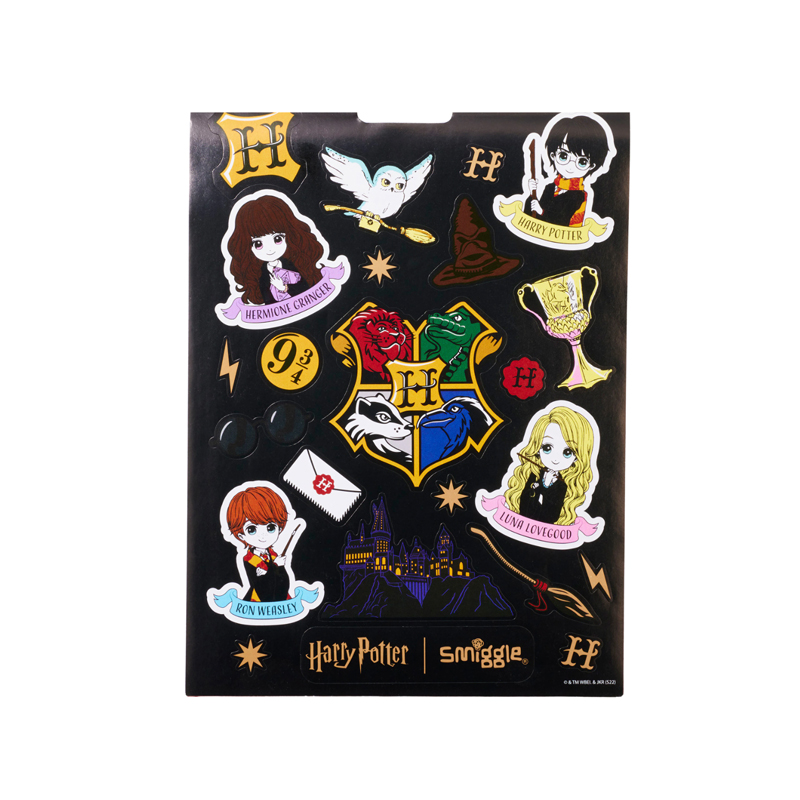 The sticker book has a wide variety of sticker designs — from fan-favourite characters to a broom. With 8 sheets and over 300 stickers, there's more than enough to go around for everyone. Stick it on your laptops or on your notebooks to show off your love for the Wizarding World.
The sticker book retails at $5.95. 
These Smiggle x Harry Potter Collection WIll Ensure Magical Daily Routines 
The magic never ends, especially with the vast amount of merchandise available in Smiggle's collection. You can purchase them at all physical Smiggle outlets or on Smiggle's website, and do note that shipping charges of $7.99 will apply.
If you're still not over the Harry Potter hype, be sure to check out the ColourPop x Harry Potter makeup collection.
All images courtesy of Smiggle. 
Also read:
This Harry Potter Dormitory Collection Has Bags & Pouches Featuring All 4 Hogwarts Houses