Harry Potter Dormitory Collection
If you're a Potterhead like me, you'd know how important being sorted in one of the four houses is. Besides being treated to the LeSportsac's Harry Potter collection earlier this year, you can now also flex your Harry Potter love with this new Dormitory Collection from Japanese brand Mahou Dokoro, which features bags and pouches in colours representing Gryffindor, Ravenclaw, Slytherin, and Hufflepuff.
Hogwarts Dormitory Bags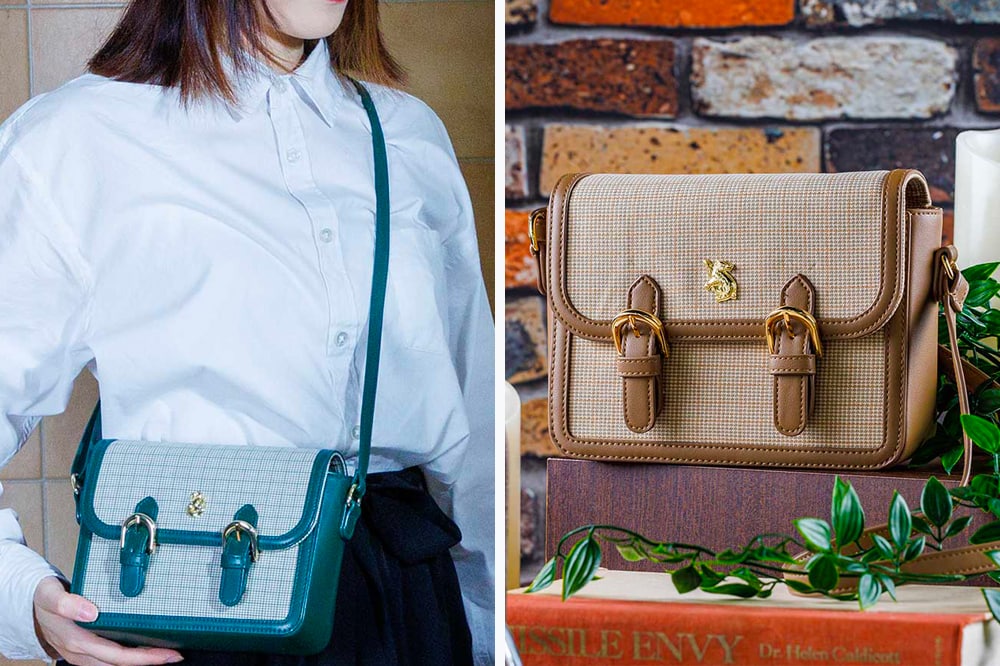 For self-proclaimed Slytherins or Hufflepuffs out there, you can get the Dormitory bag in green and beige-brown colourways respectively. With two buckles to secure the satchel bag, it will definitely make you feel like a Hogwarts student running around for classes. With dimensions of 19.5cm x 14.5cm x 6.3cm, you can use this bag to store your essential items too. 
Perhaps the most interesting detail is that it comes with a gold animal pin of the respective houses – a snake for Slytherin and a badger for Hufflepuff.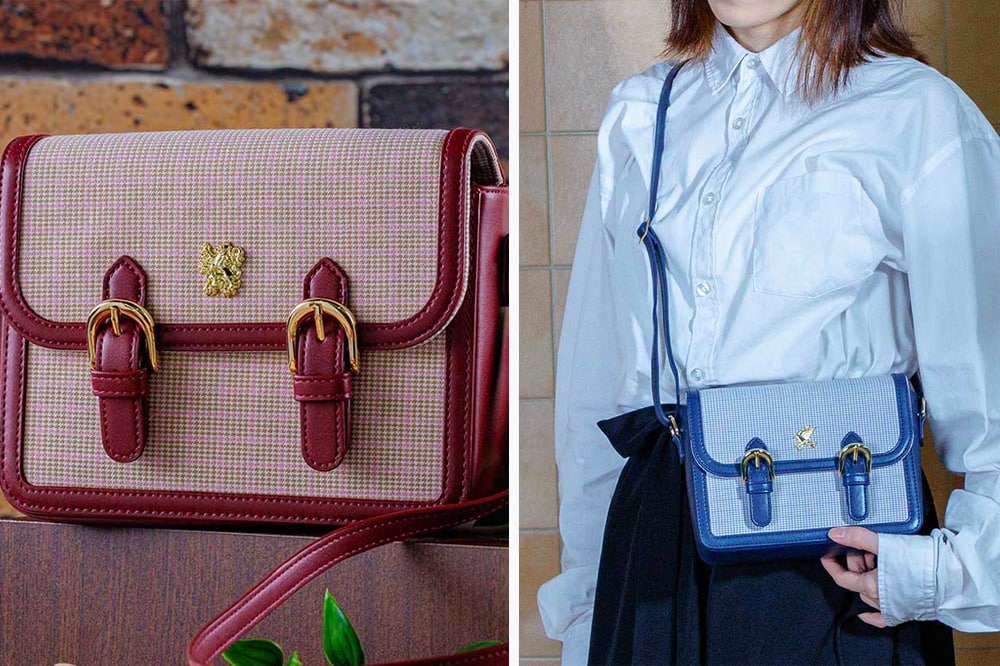 For the brave and the wise, you can also consider this red and blue bag. Similar to the Slytherin and Hufflepuff ones, these come with gold pins depicting the house animals – a lion for Gryffindor and an eagle for Ravenclaw.
The adorable checkered, rectangle-shaped bag also comes with a magnetic button to allow easy access to the inside compartments. Whether you're going for a picnic or a shopping trip,  this is perfect for all occasions. As a Ravenclaw myself, I'm trying hard not to check out the blue one in my shopping cart. 
Each bag retails at 6,930 yen (~S$68.17).  
Hogwarts House Pouches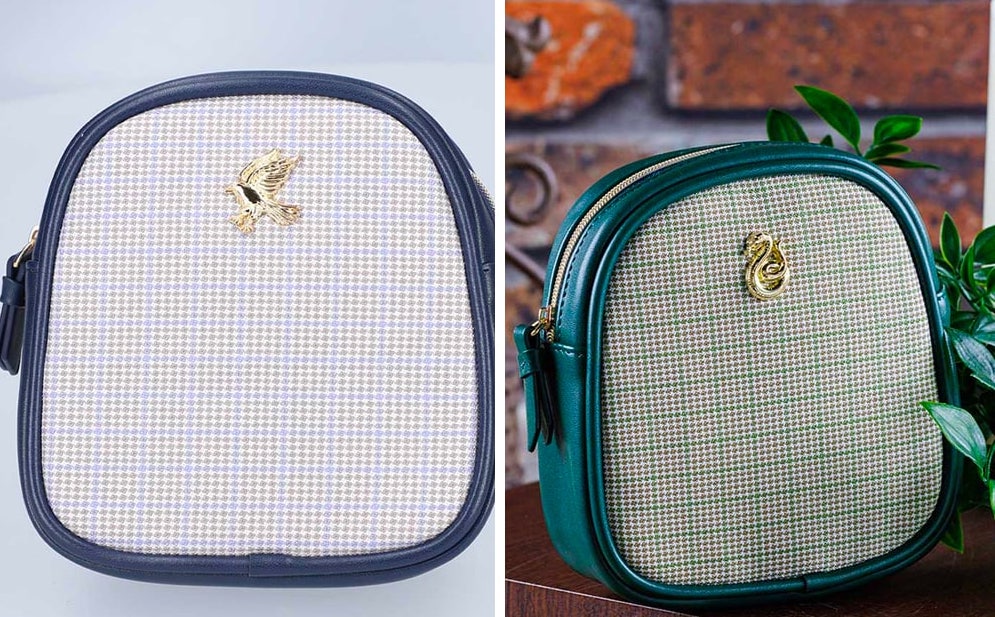 If you're trying to get a quick touch-up before class starts, you can put your makeup as well as some tissues in this pouch. It has dimensions of 11.5cm x 12cm x 4.5cm, and comes with a zip to ensure that your items are secure.
In addition, the oval shape lends an adorable look and is perfect for that soft girl vibe. The sides feature a solid colour of the houses – blue and green, and the body has a similar checkered design to the bags.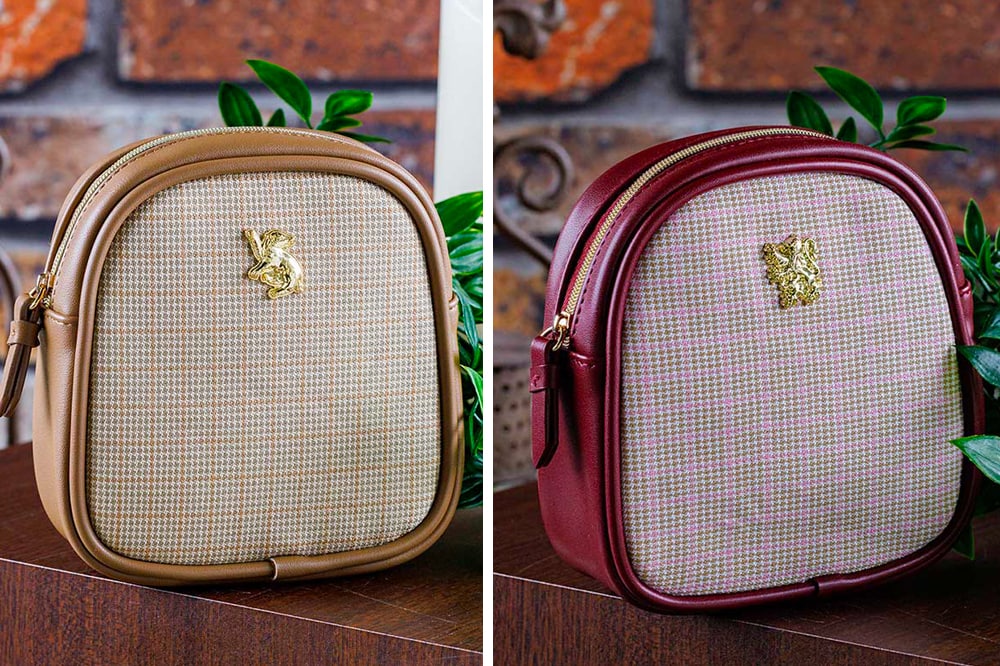 Not to worry, these pouches are available in Gryffindor and Hufflepuff colours too. Additionally, the pouches also come with a gold House animal pin as well. Bring these around to show off your loyalty, or your bravery for your House.
Each pouch retails at 3,410 yen (~S$33.53). 
These Harry Potter Bags & Pouches Let You Look Magical For A New School Year
If you're trying to add some magic for your upcoming school term, or if you're already in the middle of it, switch it up with these chio Harry Potter bags and pouches.
These items are exclusive to Mahou Dokoro aka the official Harry Potter Japan store, and can be purchased on their website. Unfortunately, they only ship within Japan for now, so you'll need to use a freight forwarding service to get them. 
All images courtesy of Harry Potter Mahou Dokoro.
Also read:
LeSportsac's Latest Harry Potter Collection Has Bags & Pouches To Prep You For A New Semester