Solo Backpacking in Mongolia 
My first article on my solo backpacking in Mongolia adventure was about my time in Erlian, Ulaanbaatar and East Mongolia.
Here, I touch on the rest of my unforgettable journey spent solo backpacking in Mongolia.
Khuvsgul Lake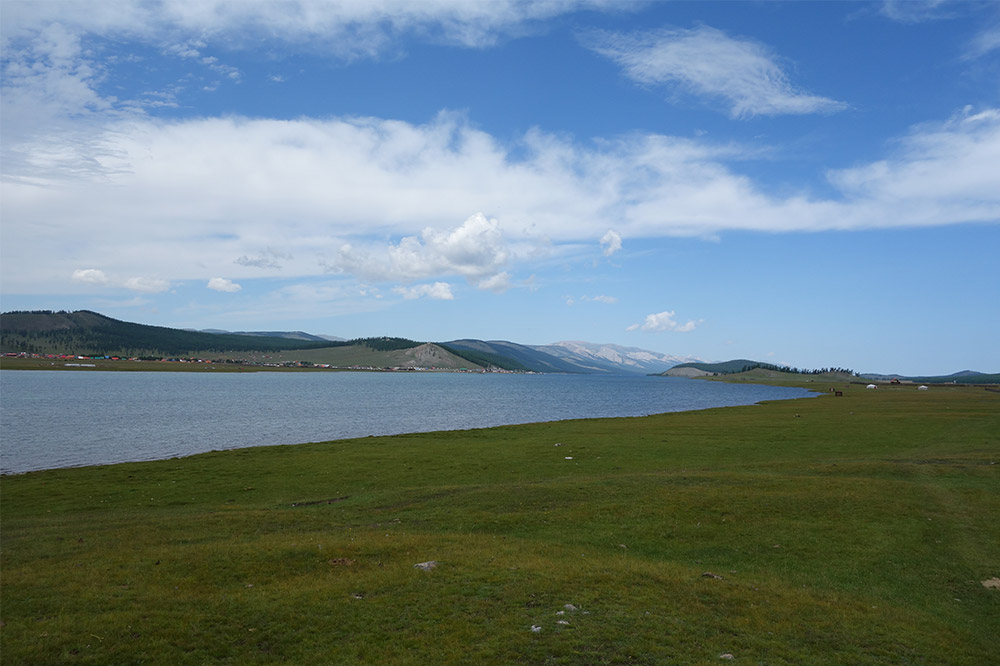 There are certain beautiful places in this world we all should visit. Khuvsgul is one of them. Whether you plan to just relax, take a 4×4 jeep to visit reindeer or do a multi-day horse trek, the landscape around the crystal clear waters of Khuvsgul Lake has much to offer.
There's an option of a 48-hour or longer bus ride to Khuvsgul if you're leaving from Ulaanbaatar. I decided to risk it with a train to Erdenet then hitchhike the rest of the way north. Daniel, a Swedish African I met who wanted to do the same journey, and I were picked up by a Mongolian couple with two adorable kids. We even had a picnic stopover at a visit to a famous local spring.
Once you arrive at the lake, make a beeline for MS Guest House. Run by a Taiwanese-Mongolian couple, this guest house has well-trained horses for horse treks, funny guides and years of experience in conducting tours for foreign guests. Not to mention, they cook up tasty Mongolian meals that you'd definitely savour after a few long days of horse trekking.
A Horse Trekking Paradise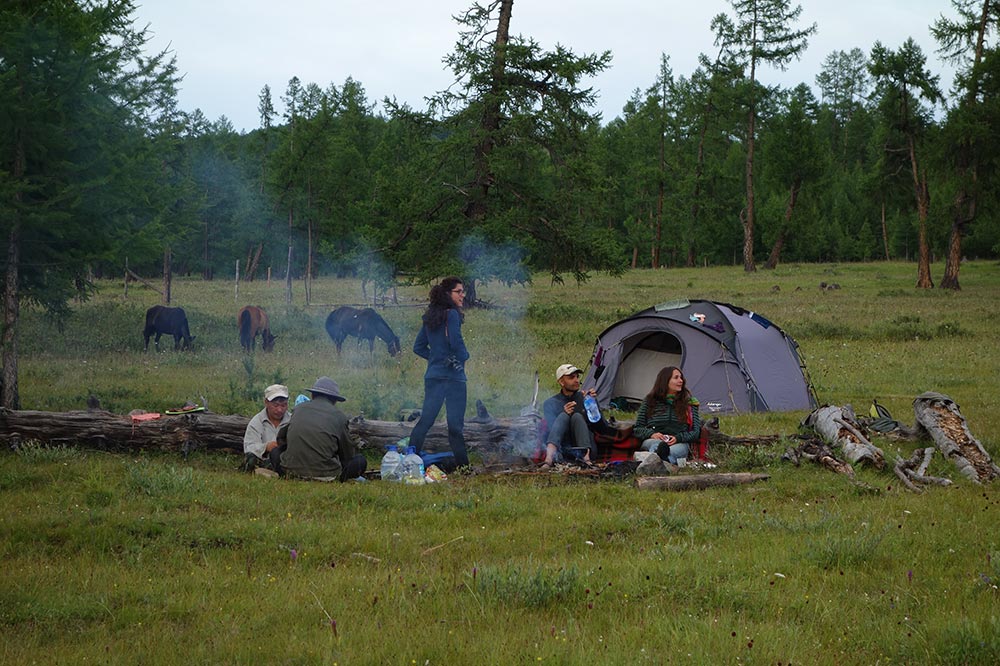 You don't really need any prior experience with horses to go on a horse trek, as the horses provided are very tame. Unless you're terrified of horses, in which case I'd suggest a jeep tour or hikes instead, as horse treks require 4 to 6 hours of riding per day. Calf protection is provided to keep your legs free of bruises but saddle-soreness is still pretty much to be expected after the first day.
I did two horse treks in a row with MS Guest House. I was that smitten with the scenery and horse trekking. Doing something similar in Europe would easily cost 10 times the price. Making new friends to combine the tour makes it a lot more fun, as you can help each other take photos, cook together over a campfire and play cards at night.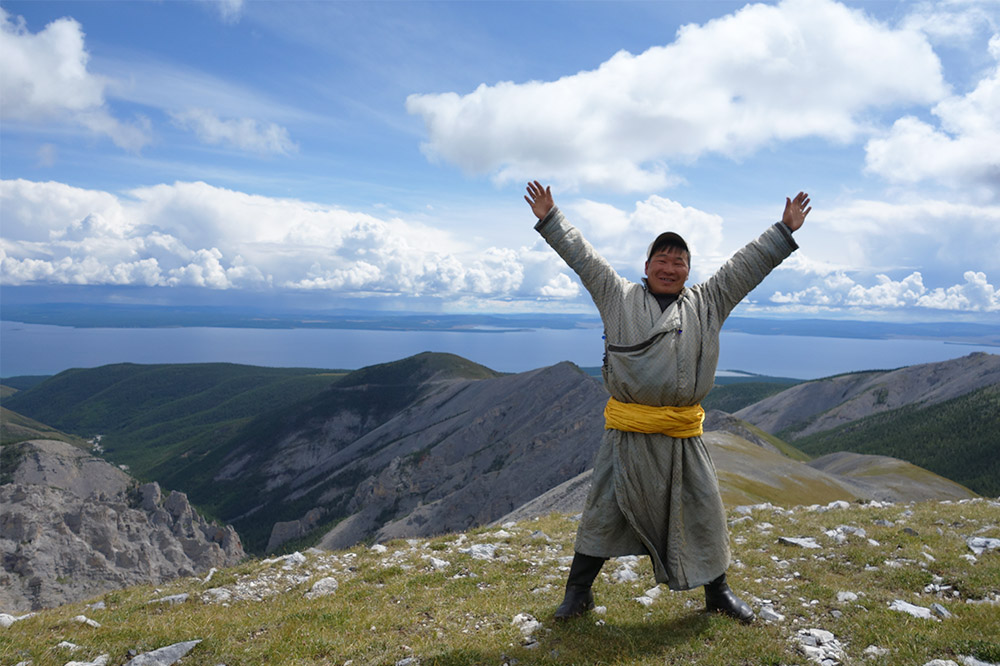 Zorro, our guide
We did just that—a French, Italian, Daniel and me. We rode and chatted alongside on occasion, jumped into the lake to cool off at the end of the day and just had such an enjoyable time with Zorro, our guide. And, if you learn how to play Durak, a Russian card game that's popular in Mongolia, you'll definitely make fast friends with the locals and their children.
Expenditure:
Horse trek with your own horse, guide, pack horse, tent and blankets (shared among 4 people): US$30 to 40 (~S$42 to $56)/person/day
Never Board the Public Bus Between Two Villages
It starts off rather innocuously, as most stories do. We asked the ticket collector what time the bus leaves for Jargalant. He signed that it was leaving at 4pm. At this point, even though we knew everything ran by Mongolian time, we still dared not miss this once-in-a-day bus and risk being stuck in a remote village another day. My Spanish travel buddy and I arrived around at 4pm and got ushered into the minivan. Locals started boarding about an hour or so in.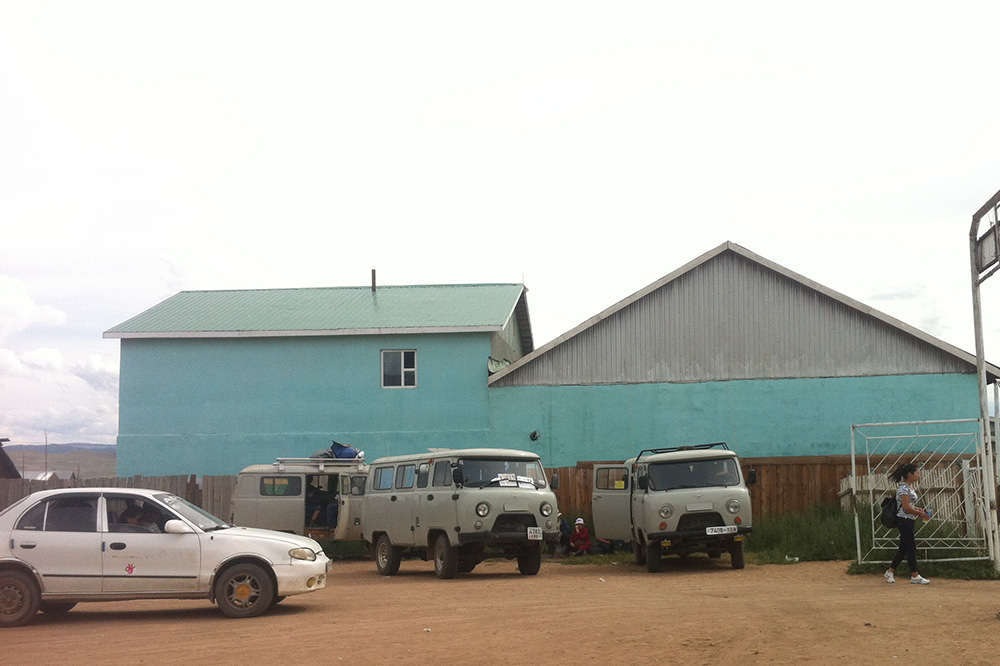 On came carpets, giant bags of groceries, fresh meat and all matters of human contraptions. These items were stuffed pretty much everywhere. At the back, under seats, in the aisle, at the corners, over human laps and on human arms. As the final seat (it was a 9-seater van) was filled a few hours later, I thought, hey, maybe we will finally start this 15-hour or so journey.
I was dead wrong.
Altogether, I counted 20 passengers by the time it was 9pm. I believe canned sardines have more luxury in terms of space. A lady sat across the laps of another lady and man. I was smashed against the window with a quarter of the seat, and my Spanish companion was sandwiched between the roof and the seat and a large-sized local.
That's when we finally started moving. Half my ass was floating in mid-air off the seat's edge, so basically I had to engage my glutes and calves in a very weird manner to keep the body upright.
So began an interminably long journey from hell.
Also read:
What I Wish I Knew As A Solo Female Traveller Before Backpacking To 20 Countries
Hitchhiking to Tariat
After the minivan ordeal, hitchhiking became a preferred choice. Sure, we wasted plenty of hours sitting on the dirt track waving at the very occasional passing vehicle, but it beats being canned in and shaken about for hours.
After 2 days, we finally managed to snag 3 cars headed to Tariat. In the good 12-hour journey, we followed high school friends and their families through one vehicle breakdown, many river crossings, got pulled by the 4×4 out of mud, and had a mini tour of Terkhiin Tsagaan Nuur National Park, the Great White Lake, the volcano crater and caves.
The horse-trekking memories of Khuvsgul Lake were still very salient at this point. I was eager to go on more treks. The guest house I stayed at offered some day hikes around the Great White Lake, and I seized the chance.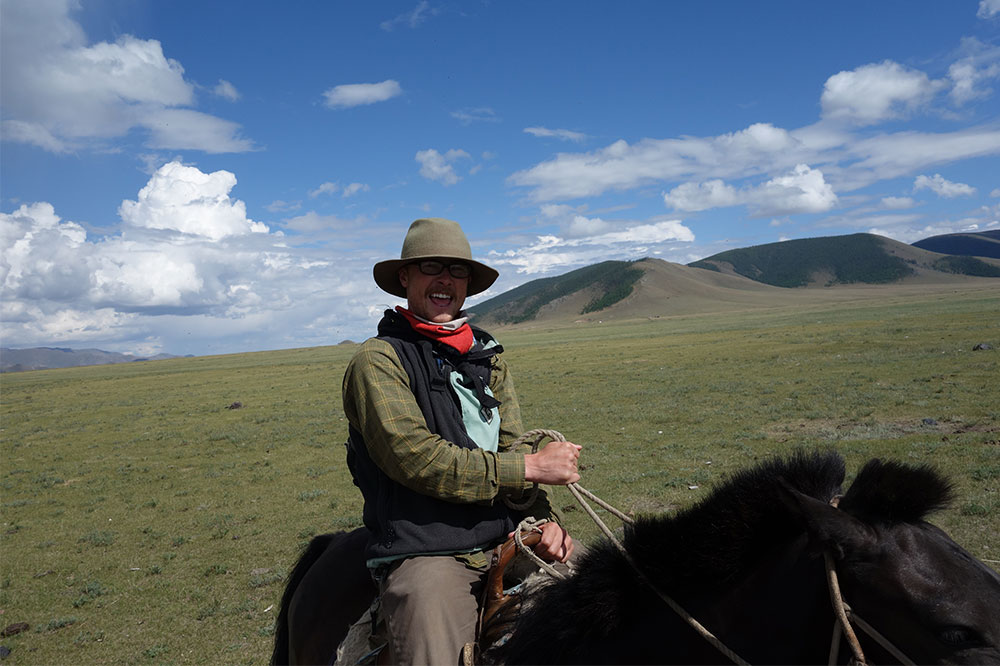 My friend from the Peace Corps
The next day, a couple from the Peace Corps and I sat around playing cards while waiting for them to get the horses ready. The guide assigned to us looked really young, around 15 years old or so. The horse trekking started out pretty fun. We chatted and joked while our guide trailed behind. We were all bouncing along a short trot happily when one of the couple's horses let out a sudden shriek and reared.
Final Destination: Getting Thrown Off a Horse
To this day, I still have no idea what the horses saw, as we all looked around and couldn't see anything out of the ordinary. Horses are herd creatures, and the scare spooked all our horses.
Time began to slow down as everything unravelled.
Our horses began to gallop and shortly into the sprint, split up into multiple directions. I held on for dear life. Behind me, I could hear the thuds as the couple fell off the horses.
I lost a stirrup as my horse flew into a more frantic gallop. There's this sinking feeling you read about where the protagonist is about to face their greatest fear. I could feel the inevitable coming as the horse showed no sign of stopping. I couldn't get my right foot back and I started to slide off the horse. In those final moments, there was no glory in a landing with a horse running at full speed, on terrain that I began to notice was dotted with small but very hard-looking rocks.
I let go of the reins as my balance completely tipped.
And landed headfirst into the rocks.
There was a brief moment when I wondered whose blood spurted all over the grass and my pants.
Ah. Me. Bleeding.
The couple came over. "I think you'd better lie down," they said. So I did. The flies started swarming at the smell of fresh blood. The guide had zipped off to the guest house to get help. After I placed a call to the insurance hotline (the representative had zero idea where I was and no experience with Mongolia), all we could do was wait.
An "Emergency" Evacuation
After slightly under two hours of lying on the grass with a blood-streaked face, the jeep finally arrived. It then broke down after several minutes, never to be revived.
I hitchhiked back with a Tuvan family in a Russian minivan. Back at the guest house, I received news that all the doctors were off for the weekend. They sent me to the hospital a few minutes away. While the elderly nurse was cleaning my wound, the whole town blacked out for the night. The nurses turned on their mobile phone lights and continued their work.
I stayed in the guest house for 2 more nights.
The insurance company attempted to put me, a person with a head injury, on a 16-hour bumpy car ride back. I told them that if I died, their payout would be in the millions. They finally organised the plane after 3 days.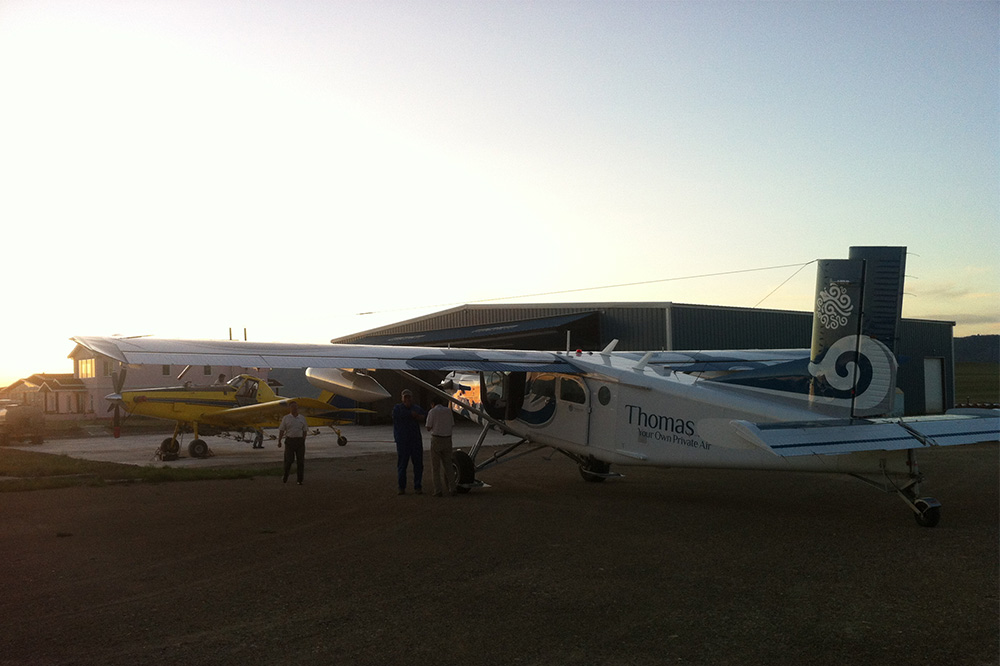 I watched in amusement as the driver chased away yaks for the plane to land. Half the village was out, mobile phones in hand. The three doctors on board looked like they had just flown in from vacation, with Hawaiian shirts still on.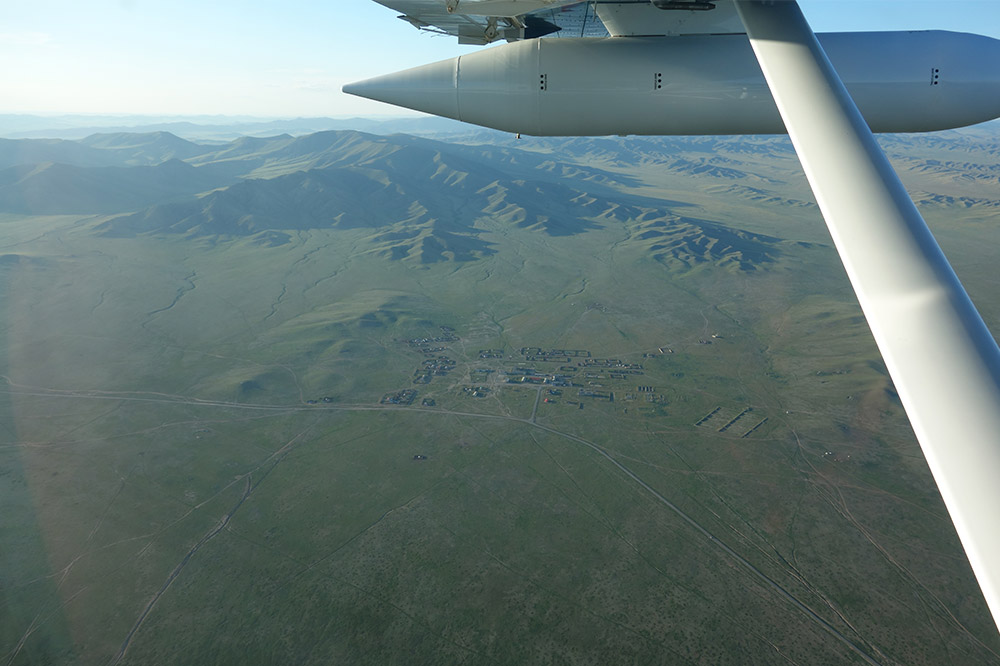 I was glad to be conscious for the flight as the plane flew low over the two hours. I had a window seat and the golden light of the setting sun lit the undulating arid lands below, and made the snaking rivers gleam in its light. Seeing that I wasn't disabled or a vegetable, the doctors decided it was a great idea to include a Genghis Khan museum tour on the way to the hospital upon landing. The entire experience was actually very pleasant. The doctors spoke the best English I'd heard in the country and were super friendly.
Solo Backpacking in Mongolia 
There was not much of a choice. With the injury, broken items and the limited medical facilities, I decided to fly back to Singapore for peace of mind. My solo backpacking in Mongolia adventure was over. It was goodbye, eagle hunters of the west. But I did say hello to Nepal a few weeks later, where I solo-climbed my first 5,000m peak.
Also read:
9 Best Destinations For First-Time Female Solo Travellers Across Every Budget
All photography by Jolyn Chua