Song Joong Ki In Singapore
From Descendants Of The Sun to Vincenzo, Song Joong Ki has starred in many iconic K-dramas that had fans hooked from the very first episode. Now, the veteran actor is starring in Reborn Rich, a new rising drama with mystery and fantasy elements that has us on the edge of our seats by the end of each episode.
While the K-drama has only aired 8/16 episodes so far, Ki Aile, aka Song Joong Ki fans, can now catch the leading oppa IRL in Singapore soon. On 7 December 2022, Song Joong Ki will be coming down to Resorts World Sentosa for an exclusive press conference.
The event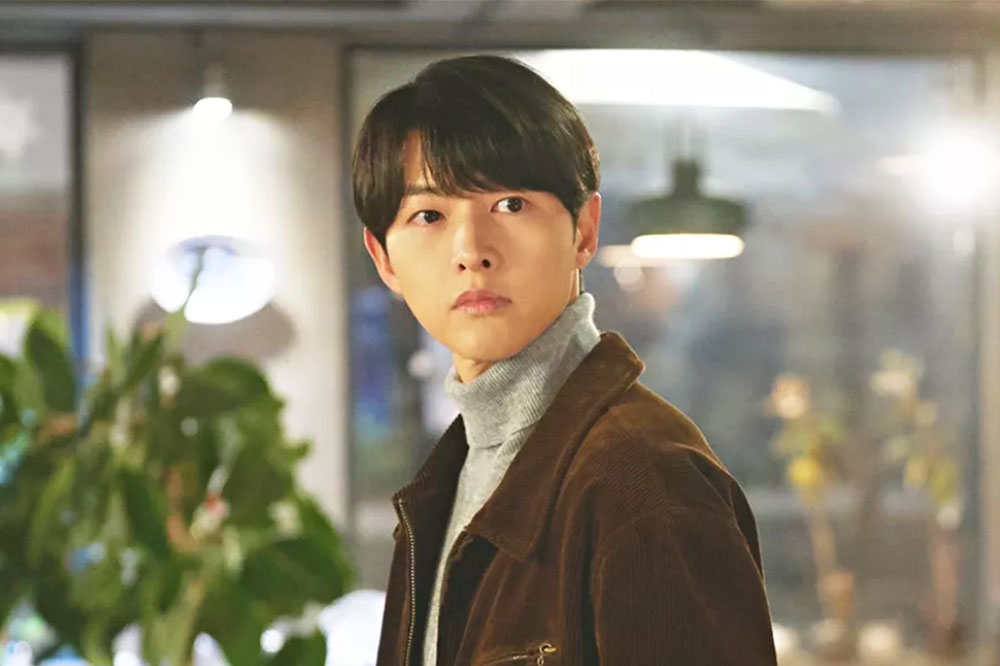 Source
For those who have yet to start on Reborn Rich, the plot follows Yoon Hyun Woo, played by Song Joong Ki, who is a loyal secretary to the family who runs Soonyang Group. One day, the family betrays him by framing him for embezzlement, which results in him being ruthlessly murdered.
Hyun Woo is miraculously brought back to life — but the plot twist? He wakes up inside the body of the youngest male member of the family, Jin Do Joon. After this realisation, Hyun Woo plots revenge, aiming to overthrow the CEO of the Soonyang Group.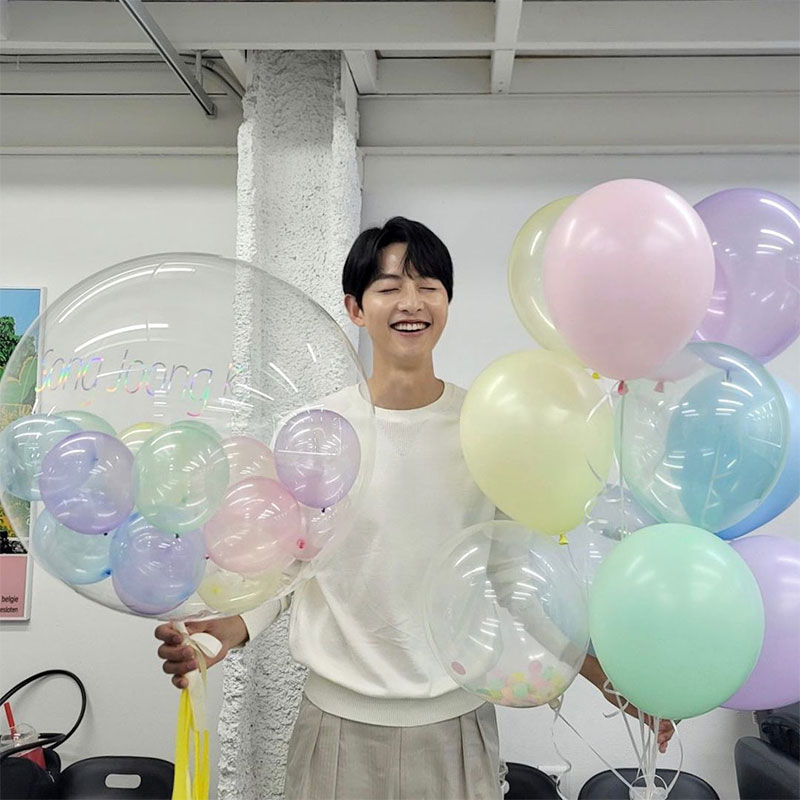 Source
Since Song Joong Ki took on the role of an Italian lawyer and mafia in Vincenzo, his new role in Reborn Rich has us hyped for more action to come.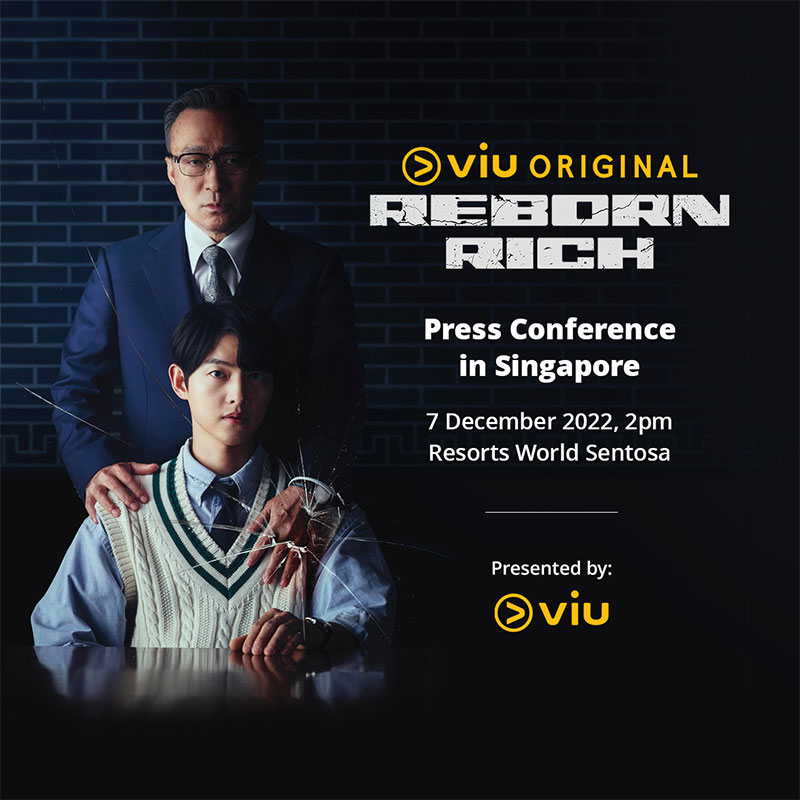 Source
Viu is organising a press conference with the Reborn Rich star on 7 December 2022, 2pm at Resorts World Sentosa. While the exact location has yet to be revealed, fans can look forward to drama spoilers, behind-the-scenes tidbits and of course, Song Joong Ki's good looks.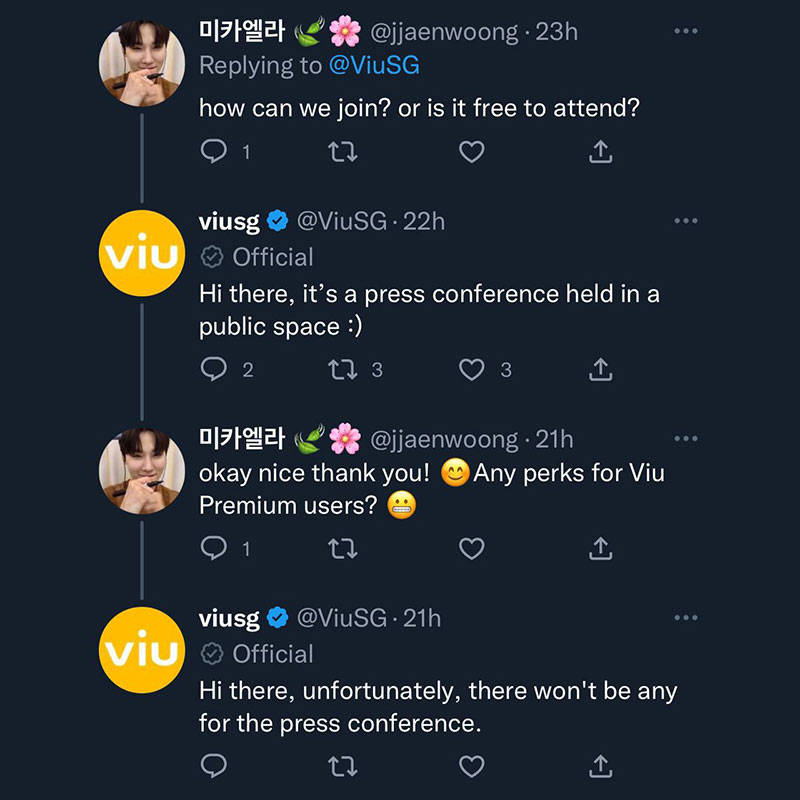 Source
According to Viu's Twitter, the press conference is non-ticketed and will be held in a public space. This means that fans are allowed to head down to catch Song Joong Ki live. 
However, even if you've been loyally binge-watching the drama as a Viu Premium user, there will not be any additional perks at the event.
Reborn Rich Fans Can Now Catch Song Joong Ki In Singapore On 7 December 2022
Song Joong Ki's last visit to Singapore was in 2017 when he came to promote The Battleship Island, so we can only imagine how excited fans are to meet him again after five years. Stay tuned to Viu or Resorts World Sentosa's Instagram pages for more information. 
Catch up on the latest episode of Reborn Rich for free on Viu's website. 
Also read:
21 Song Joong Ki Facts Including His College Life, Divorce & Upcoming Projects