Vincenzo Facts And Hidden References
Warning: Vincenzo spoilers ahead, so proceed at your own risk if you've yet to watch the K-drama!
Let's face it—Vincenzo is both a pain in the neck and a blessing. It keeps us in wait during the weekdays, but rewards us with witty references, comedic acting and immensely satisfying paybacks by the residents of Geumga Plaza on the weekends.
A fun-filled K-drama needs a fun-filled breakdown. Here are 13 Vincenzo facts, including a mini Crash Landing On You (CLOY) reunion, exciting cameos and references.
1. Italy was recreated with computer graphics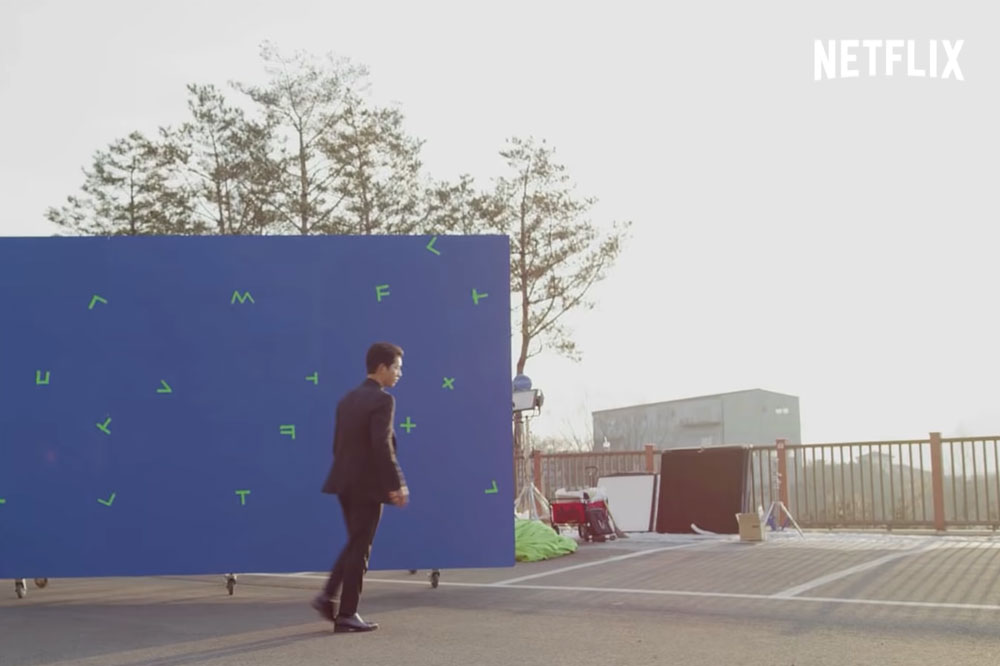 You might have wondered how Mr. Corn Salad (a mispronunciation of "consigliere" that turned into an endearing nickname), aka Song Joong Ki, was able to film in Italy during this COVID-19 season.
On one hand, you doubt the crew could travel to Italy. Yet, the infrastructure looked all too real when you watched the show.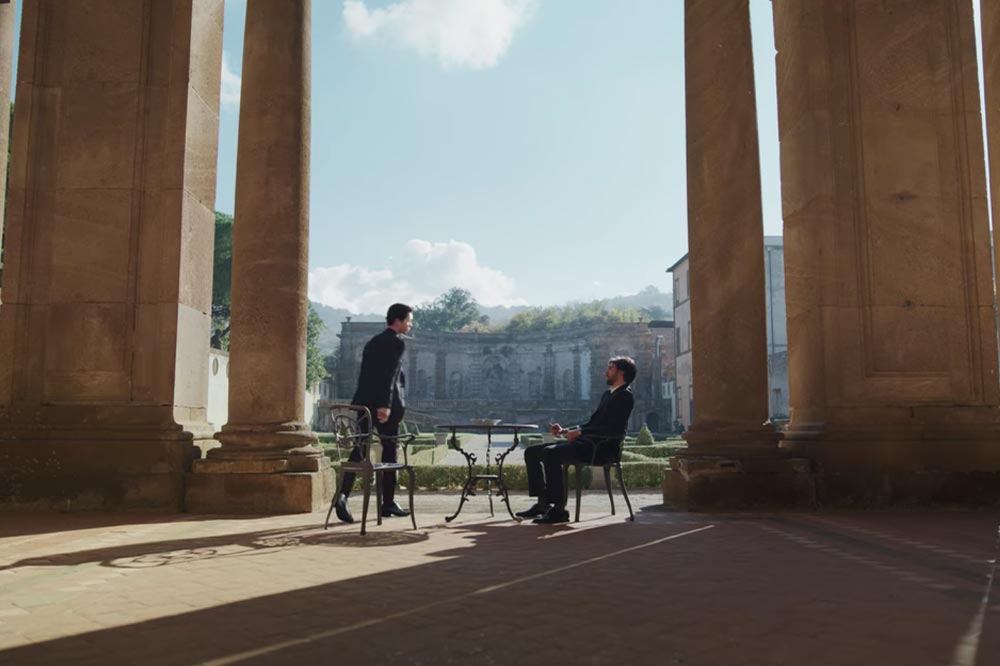 As it turns out, the scenes that were set in Italy were actually done with computer graphics. That meant that Song Joong Ki had to do his power walk in front of a blue screen and deliver deep emotions facing a green screen.
2. The truck murder scene was done without stuntmen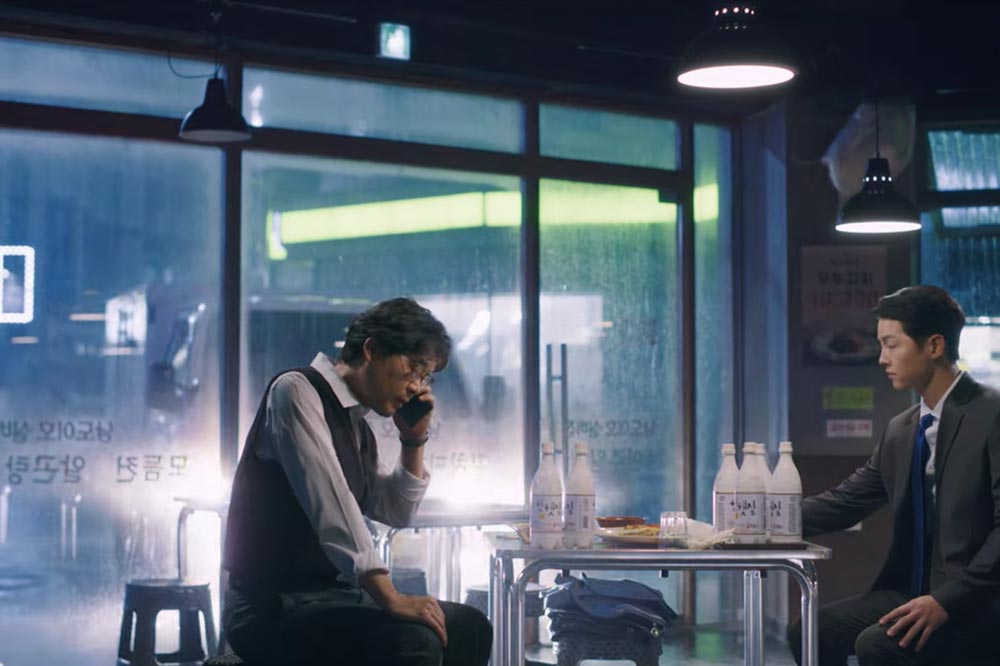 Moments before the truck crash in Vincenzo
Source
While Italy was certainly made up, this truck scene will restore your faith in the action scenes of Vincenzo.
For one, the truck was literally driven into the store, shattering the glass doors and sending the tables and makgeolli (rice wine) bottles flying. 
Song Joong Ki and Yoo Jae Myung (Hong Yu Chan) were then tied to stunt wires. The actors were hauled across the room to make it look like they were flying from the impact of the truck crash. 
However, the actors didn't do their parts together. So we're guessing they employed the help of computer graphics to put the truck crash and the 2 actors in the same frame.
3. References were made to Itaewon Class and Crash Landing On You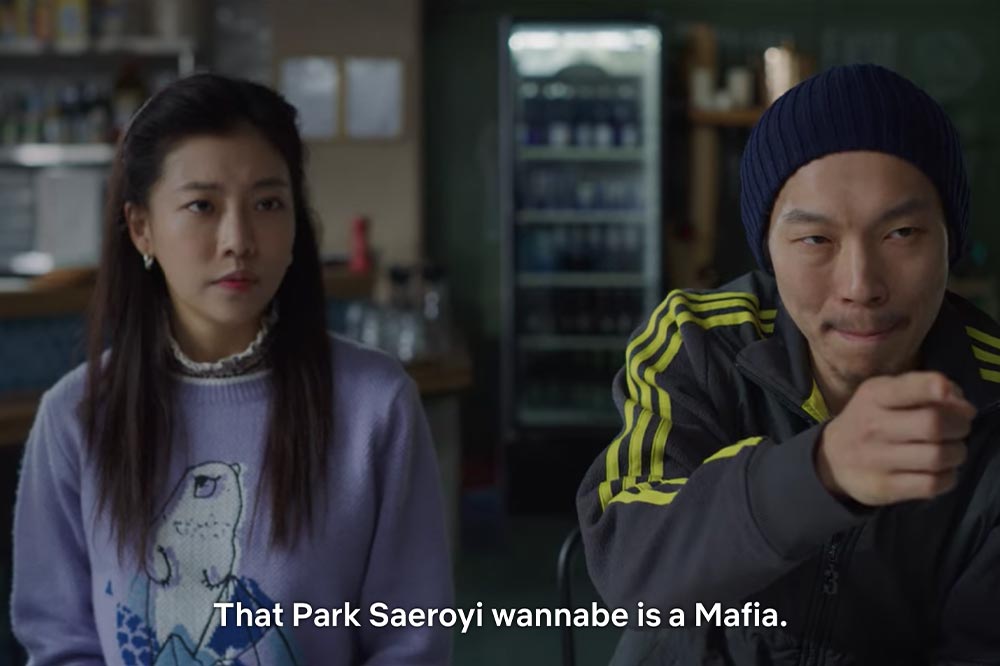 Lee Chul Wook insulting Jeon Soo Nam for being a Park Saeroyi wannabe
Source
Of course, the current trending Netflix K-drama would reference other past favourites.
During a mafia game befitting of Vincenzo's mafia background, the pawnshop owner Lee Chul Wook (Yang Kyung Won) calls the gangster Jeon Soo Nam (Lee Dal) a Park Saeroyi wannabe. For context, Park Saeroyi is the main character in Itaewon Class, and is played by Park Seo Joon.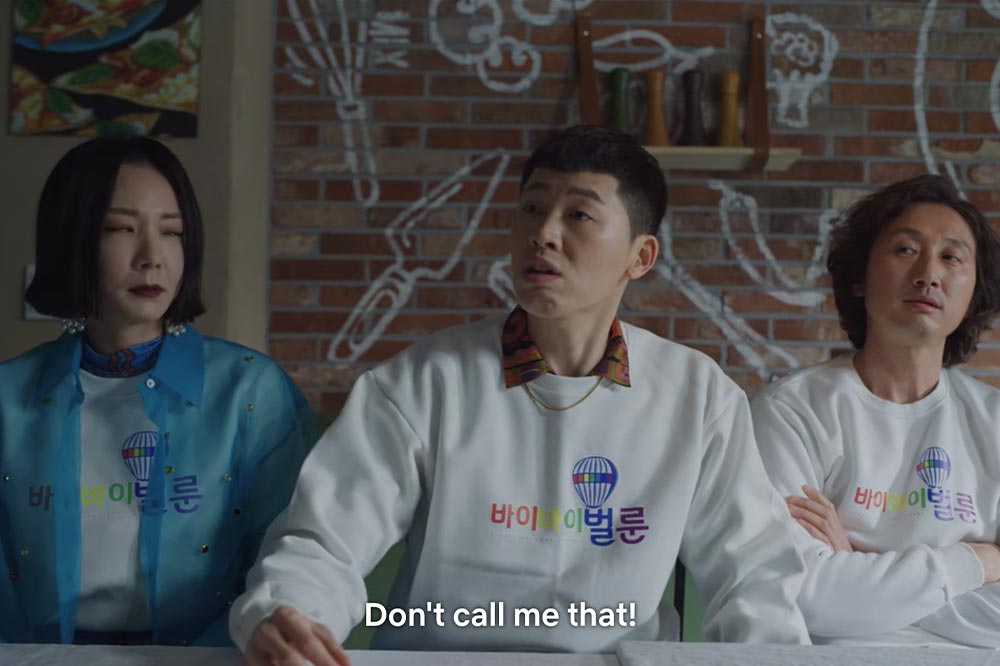 Vincenzo's Park Saeroyi wannabe
Source
The Park Saeroyi wannabe takes this as an insult, though anyone would agree his hair is similar to the chestnut hairstyle that Park Seo Joon sported in Itaewon Class.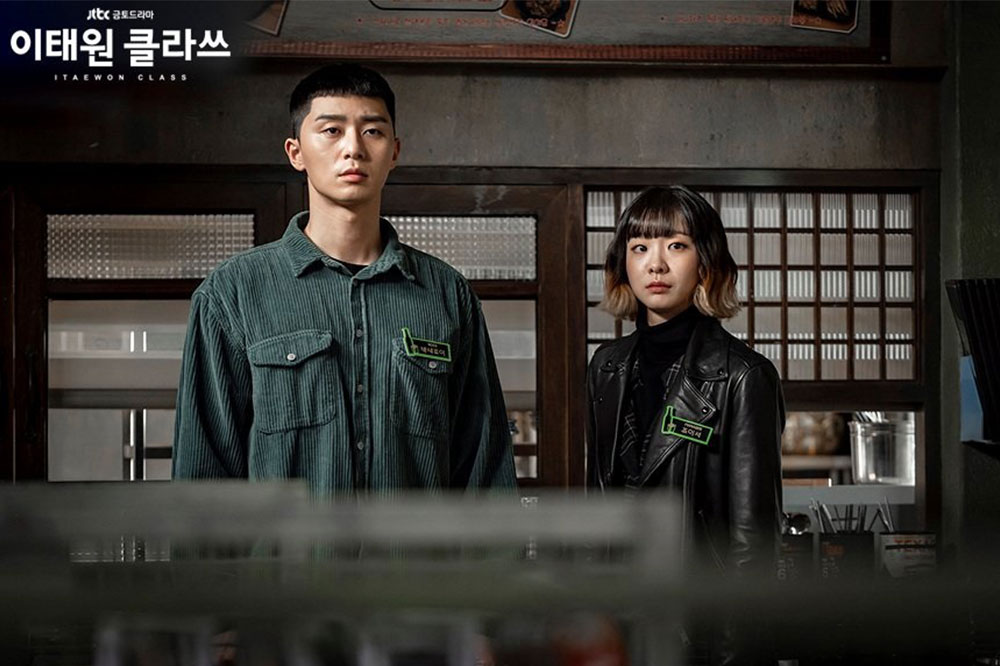 The real Park Saeroyi and  Jo Yi Seo from Itaewon Class
Source
Even the lady beside the Park Saeroyi wannabe has the same bob cut as Jo Yi Seo (Kim Da Mi) from Itaewon Class, minus the iconic dip-dyed Korean hairstyle.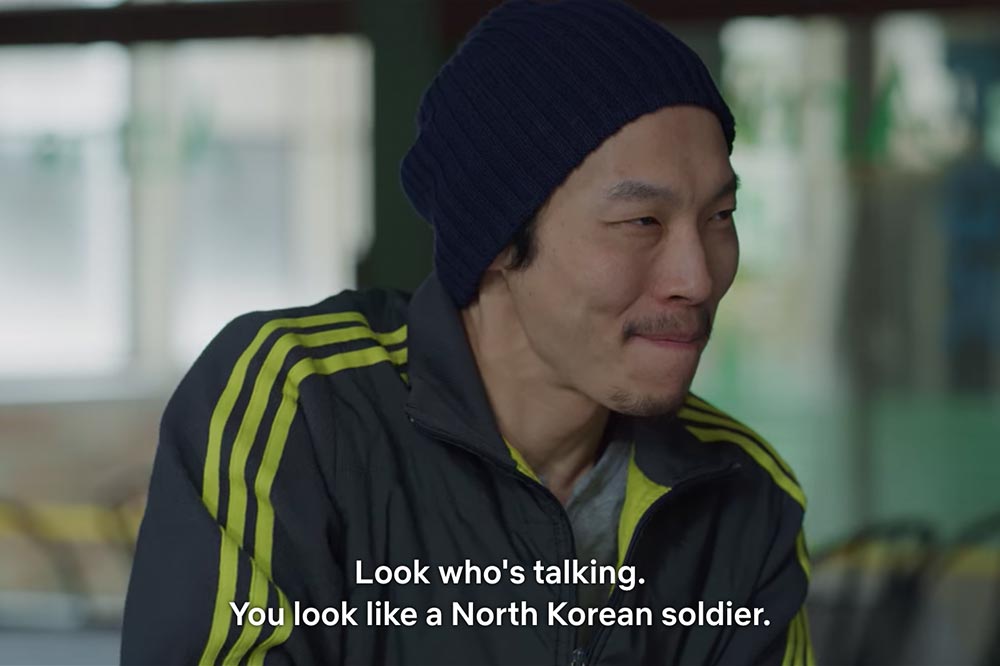 Actor Yang Kyung Won in Vincenzo
Source
In return, the Park Saeroyi wannabe compares Lee Chul Wook to a North Korean soldier.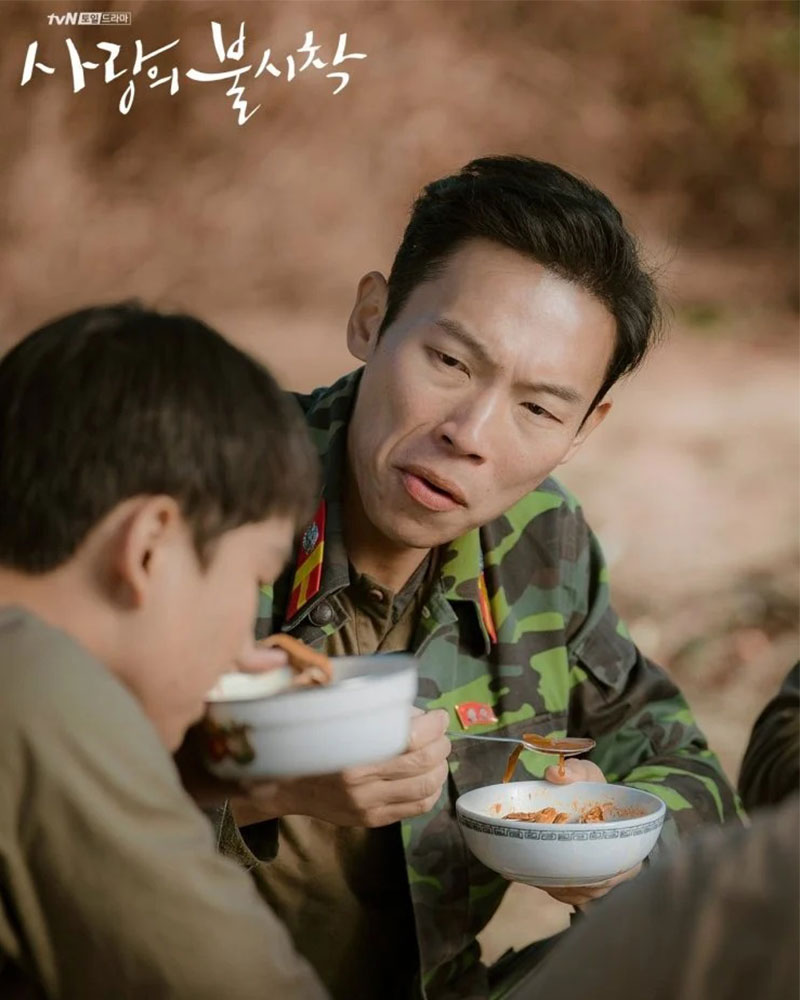 Actor Yang Kyung Won in CLOY
Source
Well, actor Yang Kyung Won did star in Crash Landing on You as the North Korean soldier Pyo Chi Soo, so we're not sure why he got mad at the comment.
4. A mini CLOY reunion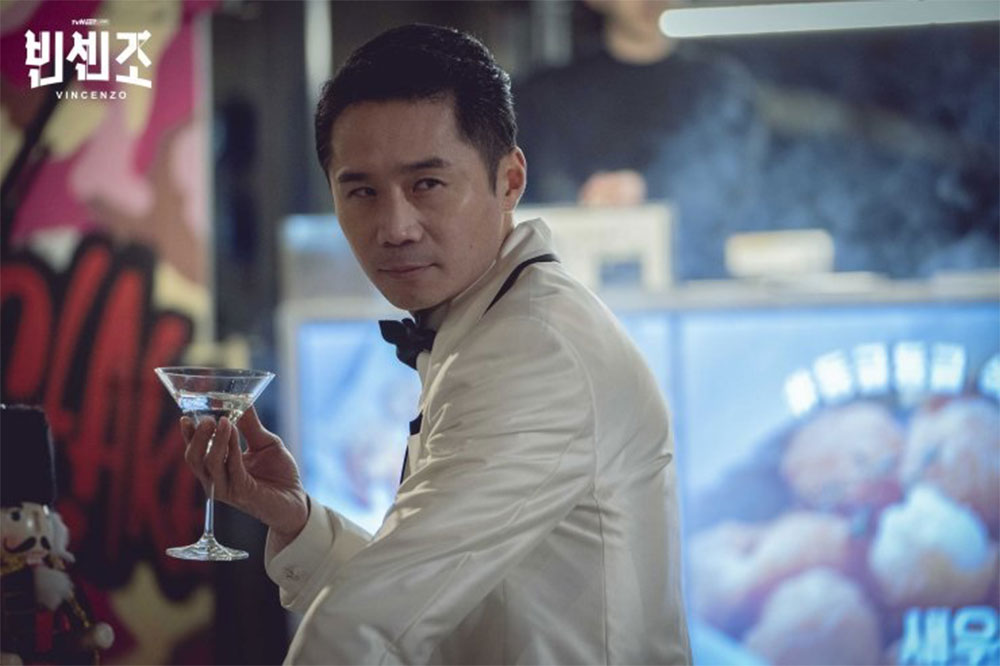 Actor Im Chul Soo in Vincenzo
Source
With CLOY's Pyo Chi Soo in the picture, you'd be excited to know that another CLOY cast member is in Vincenzo as well.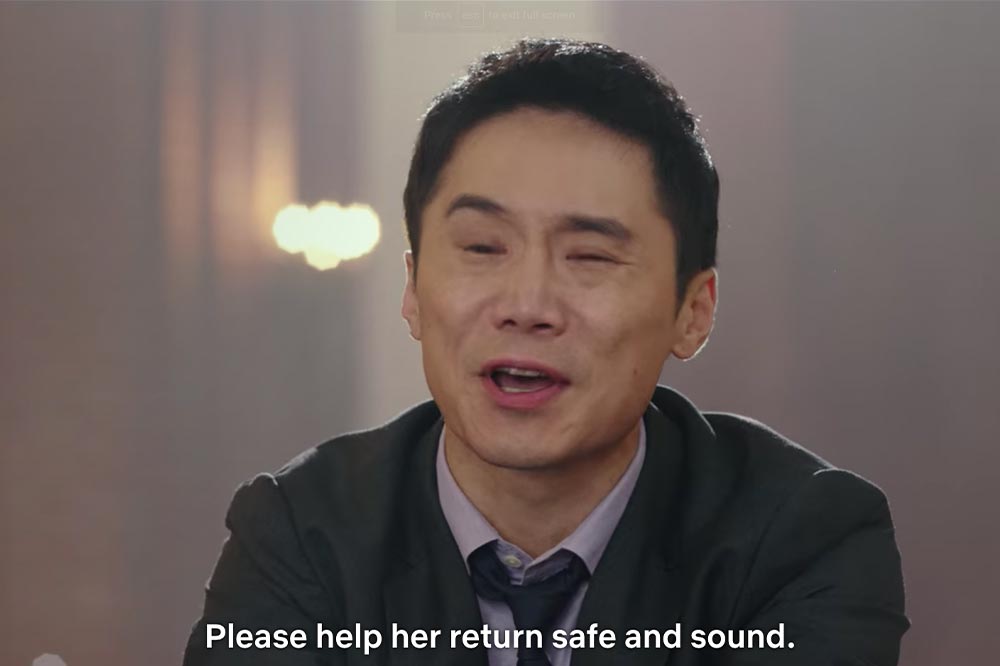 Actor Im Chul Soo in CLOY
Source
Actor Im Chul Soo, who plays an undercover agent in Vincenzo, also appeared in CLOY as an insurance agent who is obsessed with finding Yoon Se Ri (Son Ye Jin) when she got stuck in North Korea.
5. Reference to Park Hyo Shin's Wild Flower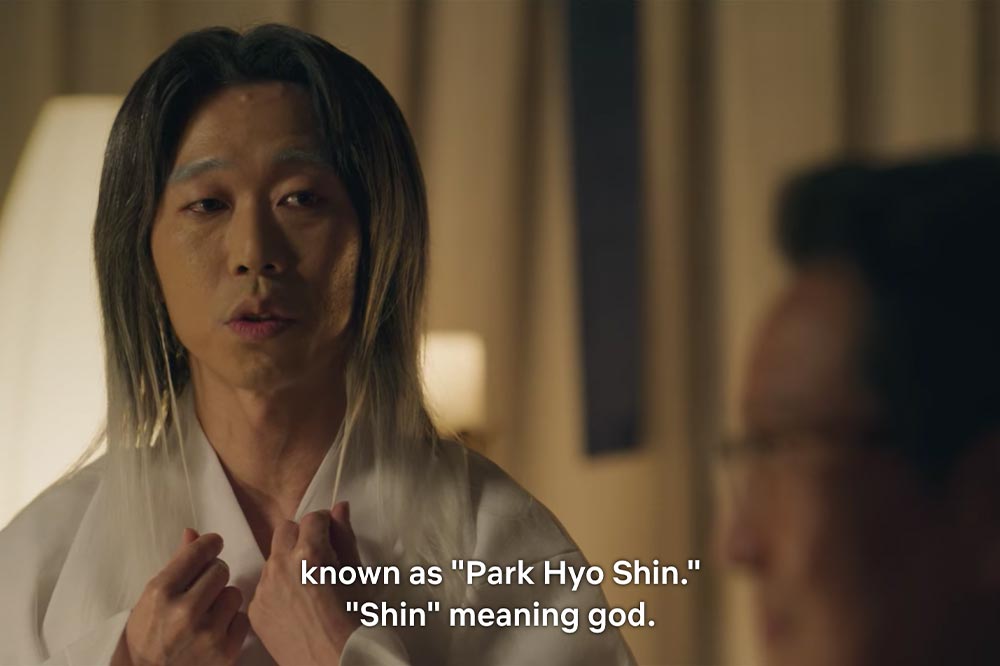 In a ridiculously comedic scene, Song Joong Ki went undercover as a shaman, and made up a temple that worshipped the deity called "Park Hyo Shin". That's pretty sus already, since Park Hyo Shin is the name of a Korean balladeer.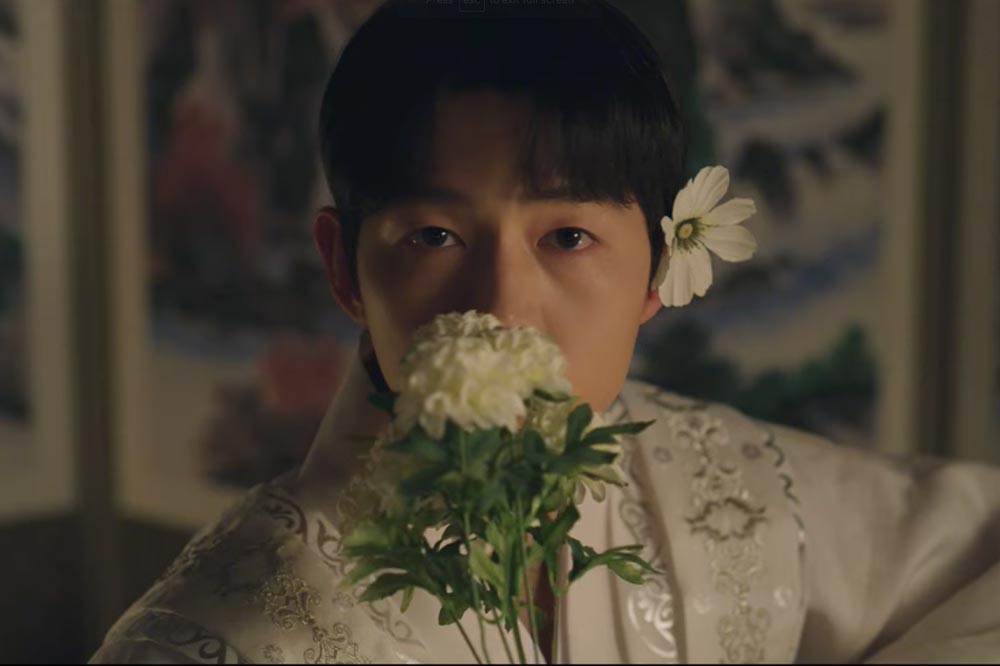 What truly sealed the deal were the flowers Song Joong Ki had in his hands and on his head—a witty reference to singer Park Hyo Shin's famous song "Wild Flower".
6. 2PM members show their support for Taecyeon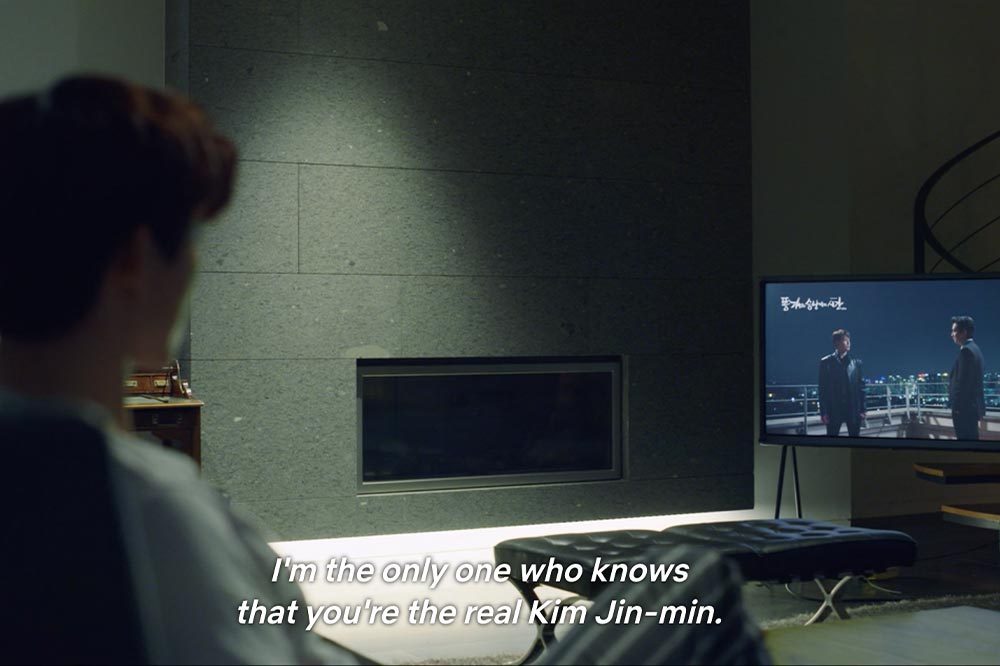 Jang Han Seok (Taecyeon) watching a drama starring Nichkhun and Chansung
Source
The main antagonist of Vicenzo, Jang Han Seok (Taecyeon), is also a member of a K-Pop boy band named 2PM.
At the time Jang Han Seok was pretending to be a measly intern, and stressed about whether to reveal his true identity, he chances upon a show on TV reflecting his current plight all too well.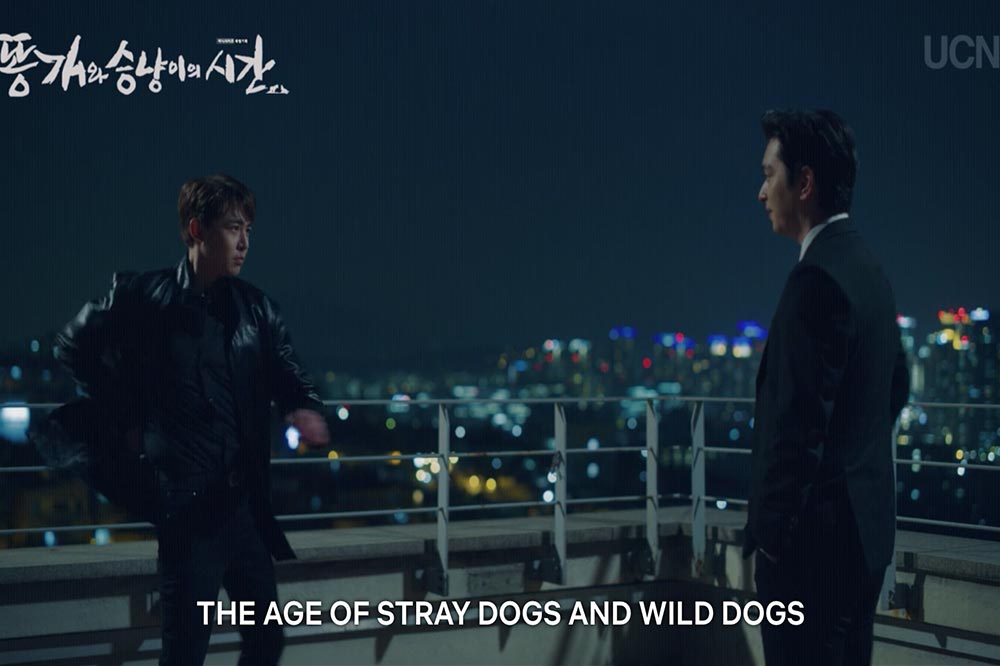 Nichkhun (left) and Chansung (right)
Source
Turns out the show was actually a mini segue for Taecyeon's band members, Nichkhun and Chansung from 2PM, to appear as cameos. The duo was involved in a gunfight, in which Nichkhun lost.
Also read:
21 Song Joong Ki Facts Including His College Life, Divorce & Upcoming Projects
7. 2PM's heartbeat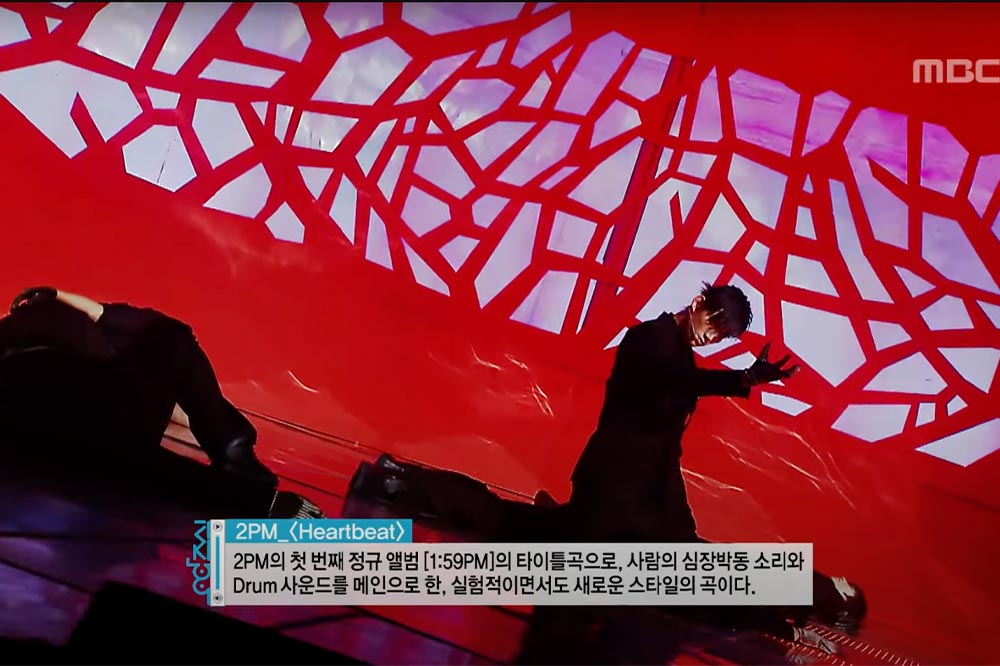 Taecyeon dancing to Heartbeat in 2009
Source
"Heartbeat" is arguably the most iconic song by 2PM, with its zombie concept, and Taecyeon's solo rap at the beginning that is accompanied by the hand gesture mimicking a heartbeat motion.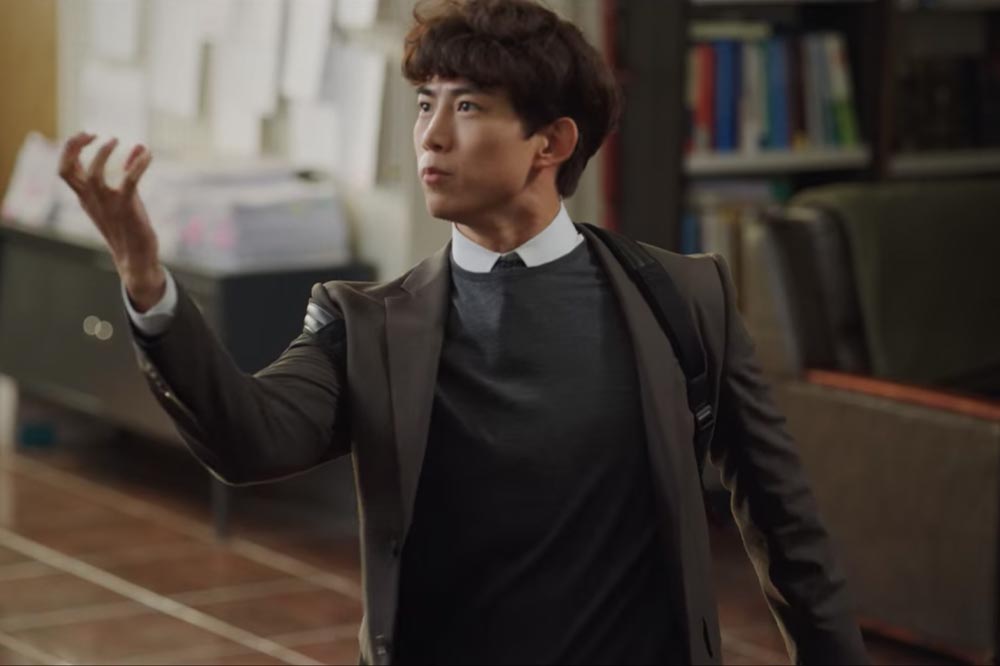 The masterminds behind Vincenzo never fail to grab an opportunity to make a fun reference—so Taecyeon is once again reliving his Heartbeat dance in Vincenzo.
8. Jeon Yeo Been is new to the acting scene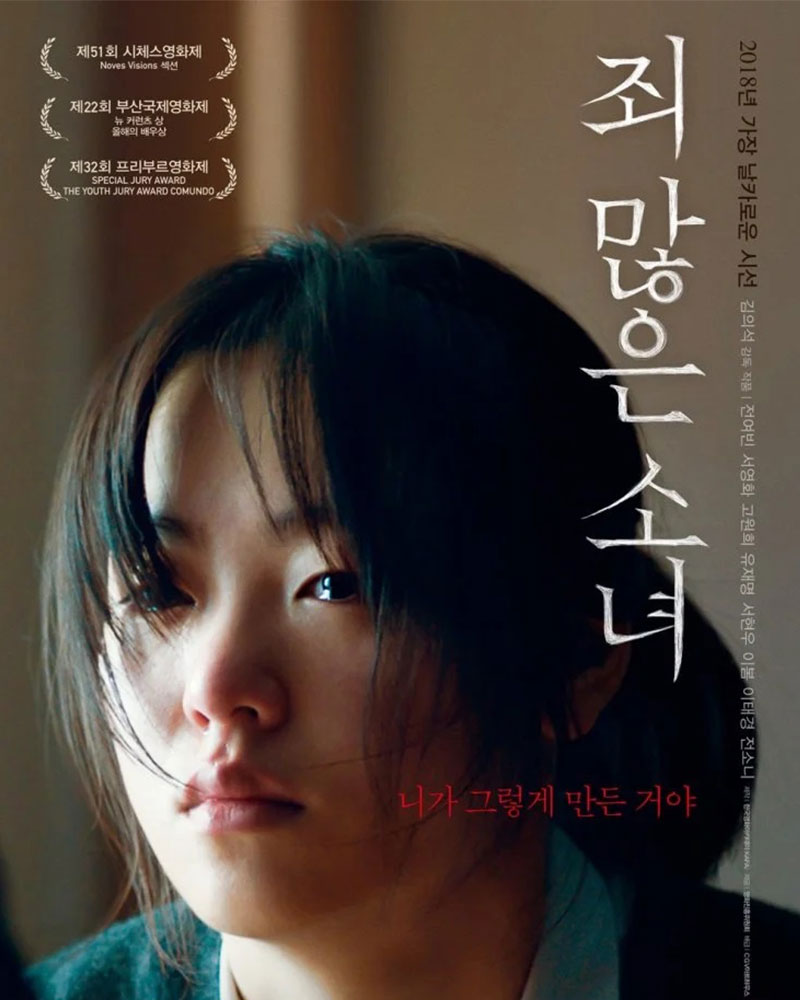 Jeon Yeo Been on the poster for the movie After My Death (2018)
Source
Song Joong Ki may be a household name by now, but his co-star Jeon Yeo Been is a relatively new face for most of us.
Jeon Yeo Been debuted in 2015 with the short film The Best Director. Shortly after, she went on to monopolise the awards for best new actress with After My Death (2018). Her performance in After My Death won her a total of 11 acting awards from different film festivals.
The rising star continues to win us over with her loopy persona as Hong Cha Young in Vincenzo.
9. Taecyeon and Jeon Yeo Been have starred in the same K-drama prior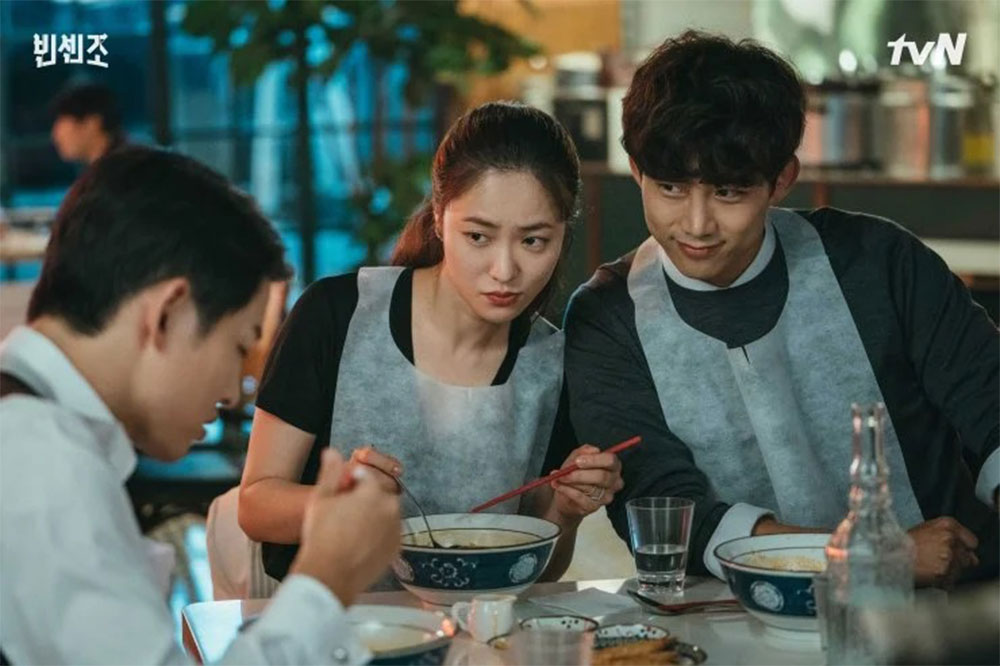 Vincenzo isn't the first project Jeon Yeo Been and Taecyeon have been on together. The pair both worked on a K-drama thriller Save Me back in 2017.
Surprisingly, Taecyeon, who acted as Hong Cha Young's (Jeon Yeo Been) young and foolish intern at the start of the drama, is a year older than Jeon Yeo Been. Taecyeon was born on 26 July 1989, while Taecyeon was born on 27 December 1988, which explains why the female actress calls Taecyeon "oppa" behind the scenes.
10. Vincenzo's biblical reference
Jang Han Seok runs the conglomerate named Babel, and calls the company building the Babel Tower, or in other words, the Tower of Babel.
An explicit biblical reference was made when Hong Cha Young and Vincenzo talk about making the tower of Babel collapse, and punishing the people who built the tower.
In the Bible, those involved in building the Tower of Babel were made to speak different languages, in essence, dividing them and rendering the project impossible as none of them could communicate with one another.
In Vincenzo, all the politicians gather to bid for units in the Babel Tower, when Vincenzo threatens them into nullifying their agreement with Babel. He creates division within the group, getting them to chew up their signed contracts and betray Babel, causing the initial plan for the Babel Tower to turn into dust.
11. A Space Sweepers crossover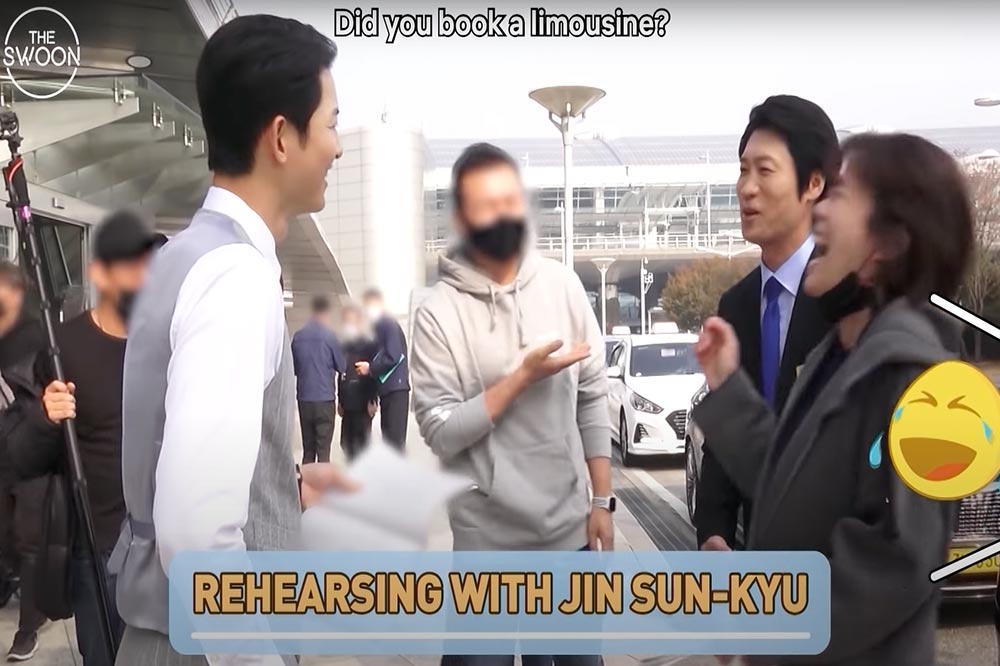 Song Joong Ki and Jin Sun Kyu rehearsing their lines behind the scene
Source
Barely a third of 2021 has passed, and Song Joong Ki has already appeared in the Netflix movie Space Sweepers, and now the K-drama Vincenzo.
Vincenzo boasts the best of both worlds all thanks to the cameo appearance of Jin Sun Kyu. The actor played Tiger Park, a former drug king, in Space Sweepers. In Vincenzo, Jin Sun Kyu plays the role of a limousine driver who then goes on to rob Song Joong Ki.
12. Song Joong Ki's Italian is pretty legit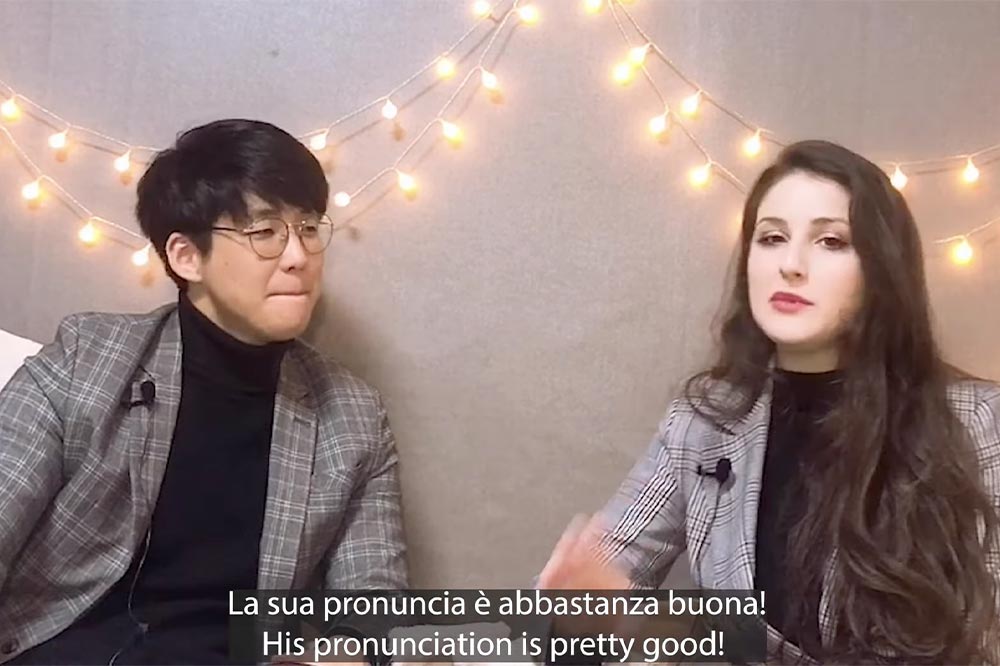 Native Italian speakers have taken it upon themselves to review Song Joong Ki's Italian in Vincenzo. In the review videos by Yani and Fabio, 이태리여자Italian Girl, and several others, the Italian speakers commented that while Song Joong Ki's pausing was awkward, his pronunciation was mostly accurate.
Even better, all the Italian speakers agreed Song Joong Ki's Italian swearing was perfetto (perfect).
13. Vincenzo's power walks are a thing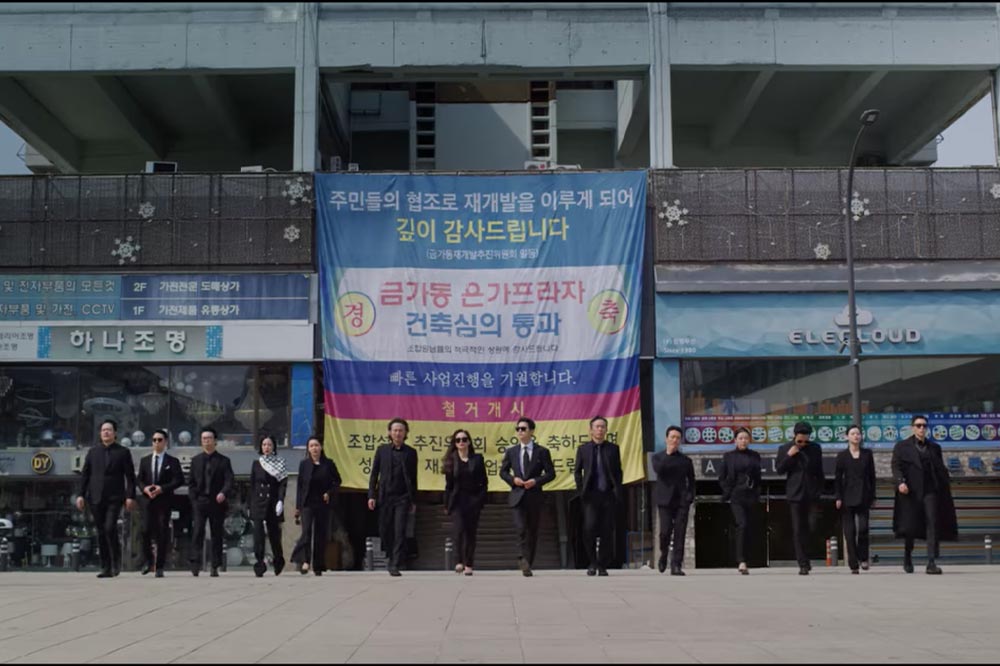 No montage in Vincenzo is complete without a power walk and a snazzy OST combo.
At first, the power walks were exclusive to Mr. Corn Salad as he makes his fashionably late entrances in his Booralro suit. But as the Geumga Plaza residents band together to defeat the bad guys, they all become entitled to the power walk as well.
TikTokers seemed to have caught onto this too, with all the Vincenzo comedy reels and montages that always seem to include a power walk one way or another.
Vincenzo Is Our Happy Pill In The Form Of A K-Drama
Vincenzo has certainly been our happy pill for some time now, so be sure to keep your eyes peeled for more fun facts and references as the last few episodes of the K-drama Vincenzo roll out.
Also read:

11 The Penthouse K-drama Facts Including Old Friends As Cameos, IRL Families & Season 3 News