Song Joong Ki Facts And News
After the Song-Song couple's split, there has been little news about actor Song Joong Ki. If you're curious to know what he has been up to, including his 2 new shows out on Netflix in February 2021, here are 21 facts about the charismatic captain from Descendants of the Sun.
1. Was a speed skater
Song Joong Ki was born on 19 September 1985 in Daejeon, South Korea.
He was a short track speed skater for a total of 10 years during his school days. He even won awards at the National Sports Festival and several large sports meets. Unfortunately, the young athlete had to give up his speed skating career after suffering an ankle injury in junior high school.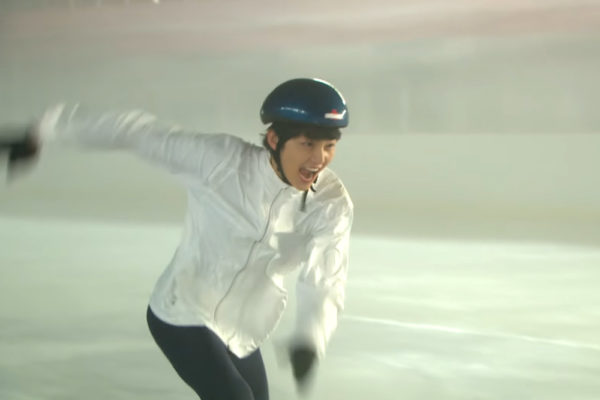 Song Joong Ki in Triple
Source
Song Joong Ki also acted as a national speed skater in Triple (2009).
2. The nation's pretty boy
The actor is often referred to as a "pretty boy" or "flower boy". At Sungkyunkwan University, he was known as the school's "ulzzang" ("best face" in Korean) and "umchina", which literally translates to "mum's friend's son". The term is used to describe someone who is perfect in everything, be it looks or abilities.
3. Studied business administration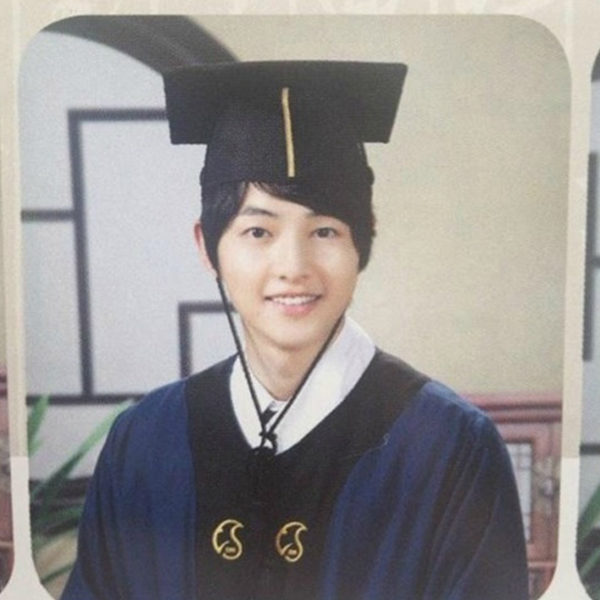 The actor's graduation photo
Source
There's more to Song Joong Ki than his looks alone. The star was a straight-A student in high school and was the student body president.
He obtained 380 out of 400 points on the national entrance college exam and graduated from Sungkyunkwan University in 2005 with a degree in Business Administration.
4. Rejected his first casting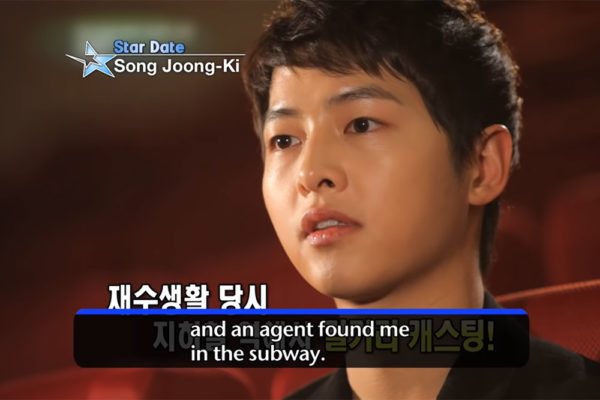 Source
Song Joong Ki could have started his on-screen career much earlier. He was scouted en route to his usual study spot in Seoul while preparing for his college entrance exam, and was offered the opportunity to join the entertainment industry. 
However, he rejected the offer as he wasn't ready and wasn't interested in acting at that point in time. He eventually started his acting journey during his third year of university when he "felt [he] was sure" about trying out to become an actor.
5. Made his debut in an erotic movie
He kicked off his acting career with a minor part in A Frozen Flower (2008). The erotic movie starred Jo In Sung and Song Ji Hyo, who would eventually become his good friends.
6. Gained recognition with Sungkyunkwan Scandal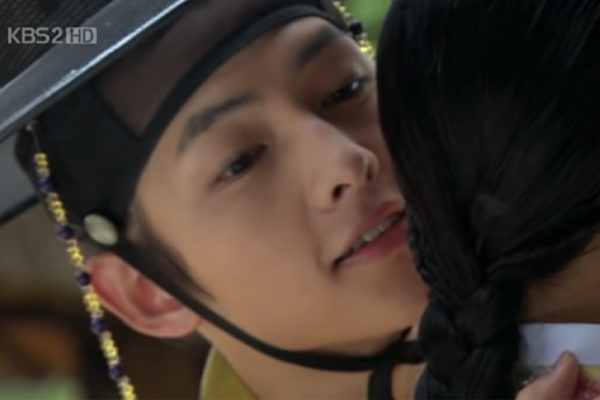 Song Joong Ki in Sungkyunkwan Scandal
Source
Song Koong Ki's breakthrough role was in Sungkyunkwan Scandal (2010), where he played a wealthy playboy. Coincidentally, the story was set in Joseon Dynasty's Sungkyunkwan, a prestigious educational institution now known as Sungkyunkwan University, aka Song Joong Ki's alma mater.
7. Was a regular member of a variety show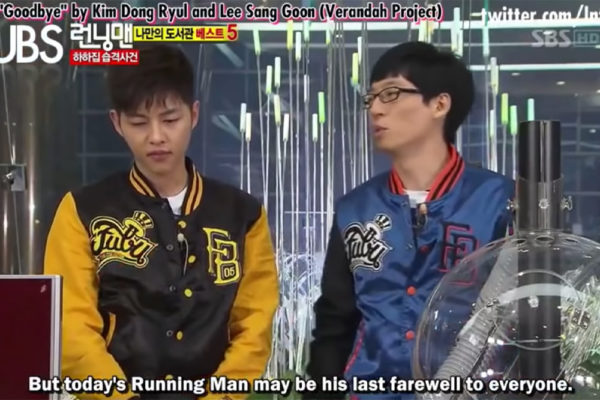 Source
The actor was one of the original cast members of the popular variety show, Running Man. He appeared in episodes 1 to 41 of the show from 2010 to 2011, but left after a year to further his acting career. 
In a 2017 interview with Soompi, Running Man's production director reminisced about the beginnings of the show, saying, "When I was an assistant director, Joong Ki and [Lee] Kwang Soo were the young ones. Joong Ki was very sincere and kind back then, as well."
8. Rose to fame with A Werewolf Boy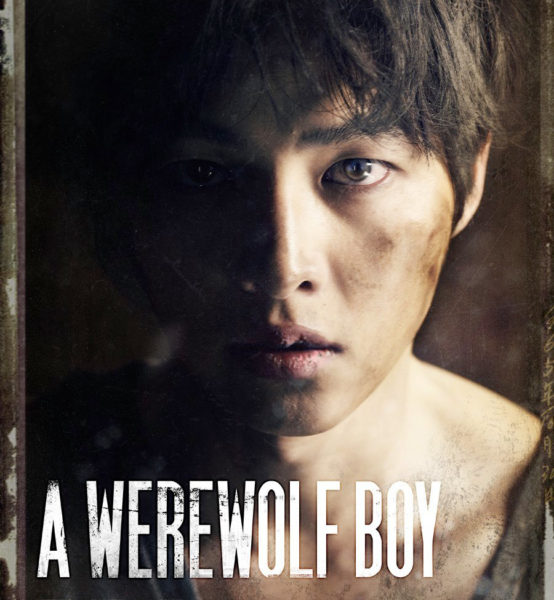 Promotional poster for A Werewolf Boy
Source
The actor's first lead role was a feral boy who behaves like an untamed beast in the film, A Werewolf Boy (2012). The movie sold over 7 million tickets, and was a huge hit in Korea.
9. Solidified his star status with Descendants of the Sun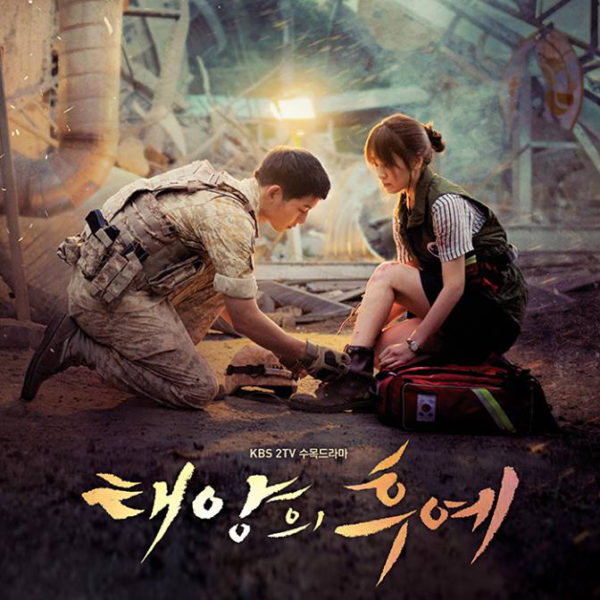 Promotional poster for Descendants of the Sun
Source
Having starred in several successful works, Song Joong Ki was already a household name in Korea. His star status was solidified after playing the dashing Captain Yoo Si Jin in Descendants of the Sun (2016). Ratings in Korea hit 40.5%, and the Korean drama was sold to a total of 32 countries.
Due to his popularity from Descendants of the Sun, the actor even had a special interview segment on the 9pm news, making him the first actor to ever guest star on the news.
10. Married and divorced his co-star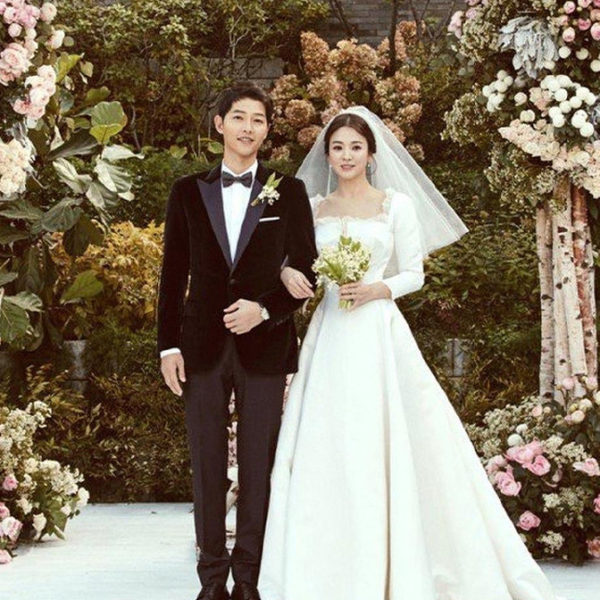 The Song-Song couple on their wedding day
Source
Before Hyun Bin and Son Ye Jin had fans convinced they were a couple IRL due to their chemistry on Crash Landing on You, there was Song Joong Ki and Song Hye Kyo. The pair started dating while filming Descendants of the Sun in mid-2015 and got married on 31 October 2017. When the news was revealed, the response was generally favourable, with fans celebrating the happy occasion.
To the disappointment of many, the couple confirmed their divorce on 22 July 2019 after 20 months of marriage. They stated that the reason behind their divorce was a difference in personalities. Song Joong Ki was also reported to have moved out of their marital home in September 2018, just 11 months after their wedding.
Song Joong Ki spotted after his divorce
Source
There has been little news with regards to Song Joong Ki's personal life after his divorce. Most recently, pictures of him at a get-together with his friends surfaced online.
Also read:
20 Choi Woo Shik Facts Including His BFFs, Acting Career & Being Ostracised In School For Fans Of The Parasite Star
11. Is best friends with Lee Kwang Soo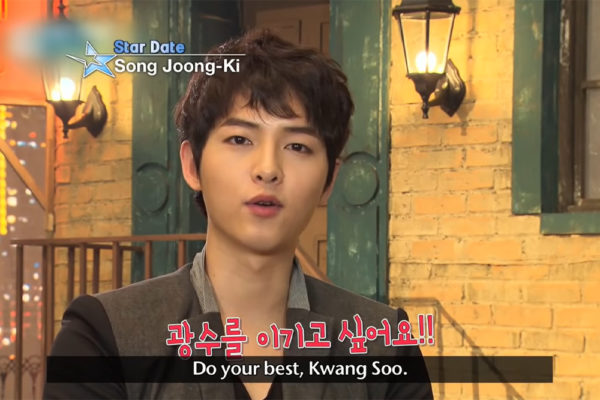 Source
Song Joong Ki and Lee Kwang Soo have been BFFs since their Running Man days.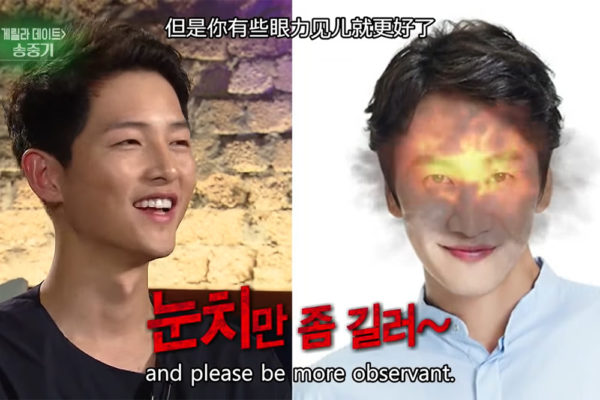 Source
Their dynamics seem to have remained the same over the years, with Song Joong Ki consistently roasting Lee Kwang Soo.
12. Is close to several popular actors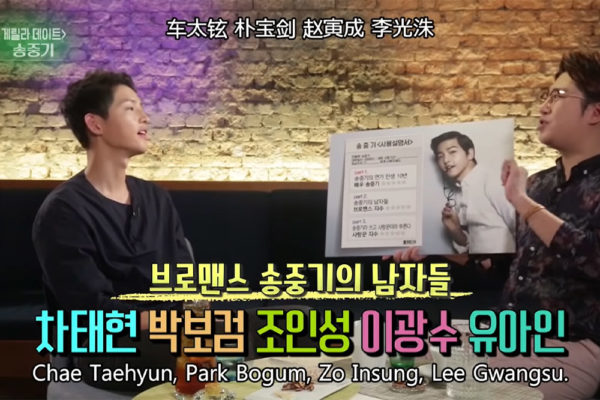 Source
The actor is also good friends with other actors in the Korean entertainment industry, namely, Jo In Sung, Cha Tae Hyun and Park Bo Gum.
Interestingly, both Park Bo Gum and Jo In Sung have acted alongside Song Joong Ki's ex-wife, Song Hye Kyo. Jo In Sung and Song Hye Kyo played the leads in That Winter, the Wind Blows (2013) while Park Bo Gum and her starred in Encounter (2018).
13. Carried out his military service near North Korea
Song Joong Ki was a stellar soldier during his time in the military. He was dispatched to the DMZ to carry out several reconnaissance and stakeout operations.
The actor also cited his military service as a significant experience in his life, saying, "I was told I would never get another chance to rub shoulders with ordinary soldiers and live a normal life. I felt I would be able to learn a lot not only as an actor, but also as a young man."
14. Released a book about skincare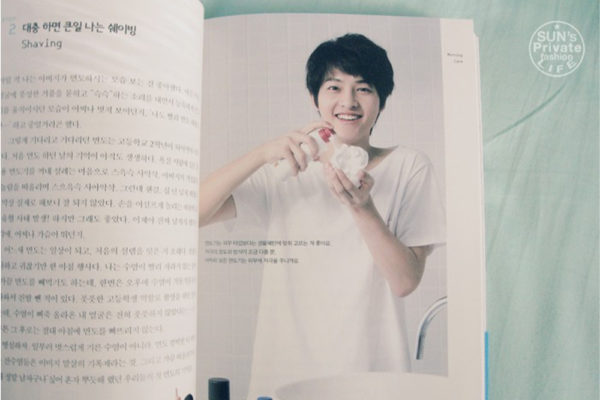 A page from Beautiful Skin Project
Source
The actor is known for his flawless skin and released a book named Beautiful Skin Project in 2010 about skincare for men. The book was a huge success, and was re-released in Japan in 2013.
15. Is a tech noob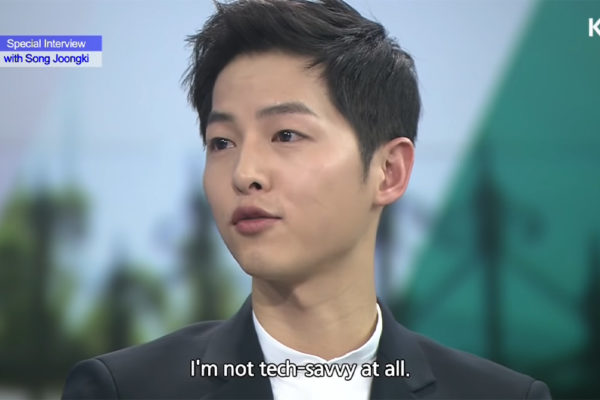 Source
To date, the Korean star has no social media account, and attributes that to the simple fact that he isn't tech-savvy. In the interview, he honestly admits, "I avoid [social media] because I'm not good at it."
16. Dreamt of becoming a diplomat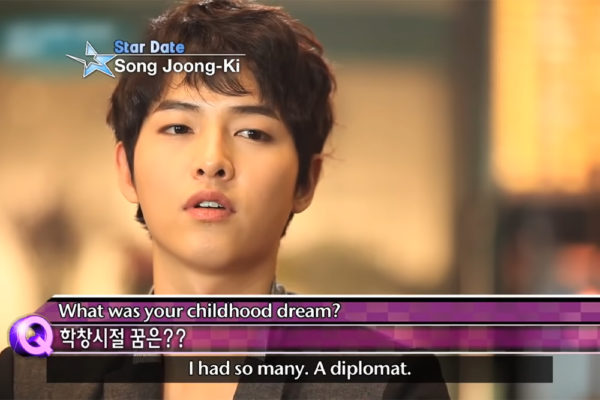 Source
Among his many dreams as a kid, the Descendants of the Sun actor mentioned that he wanted to become a diplomat at one point. Apart from that, he also thought about becoming a staff member in a broadcasting company and an actor, which he achieved.
17. Is in touch with his emotions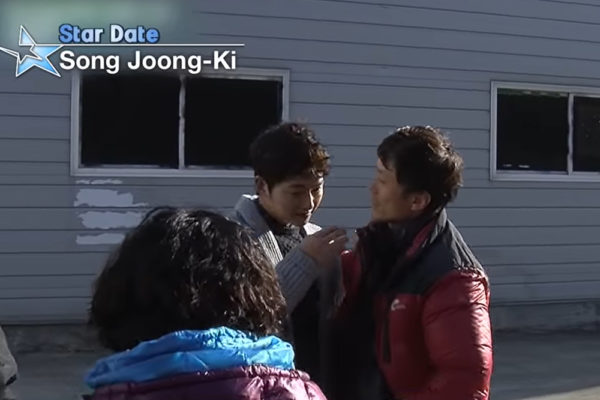 Song Joong Ki in tears after filming the last scene of The Innocent Man
Source
The tough captain Yoo Si Jin in Descendants of the Sun is not afraid to shed tears in public. While receiving the Grand Prize for Descendants of the Sun at the KBS Drama Awards in 2016, he said, "I cried a lot during filming whenever I got stressed, so much so that my nickname was 'Crybaby'."  
Song Joong Ki has also mentioned that he often cries after finishing a project, even when his co-stars do not. After filming the last scene for A Werewolf Boy (2012) and The Innocent Man (2012), he was spotted crying while hugging the other cast members and staff.
18. Has a new Netflix movie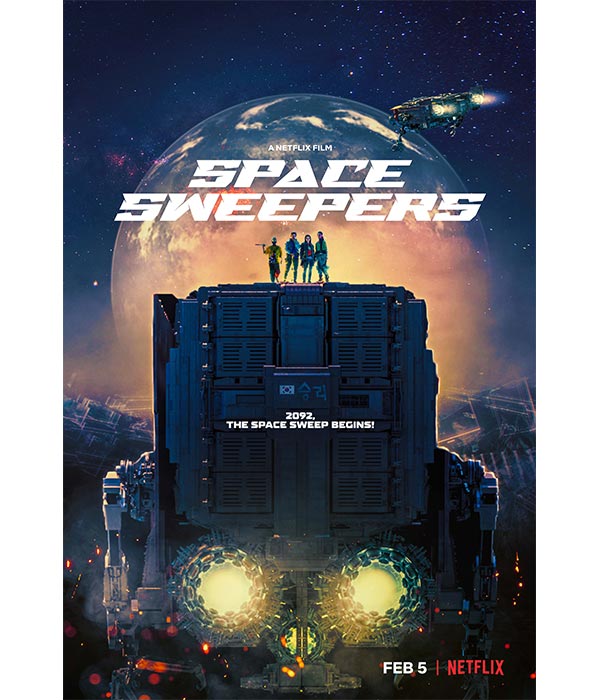 Courtesy of Netflix
The actor stars in the science-fiction movie Space Sweepers, which is streaming on Netflix from 5 February 2021. The story is set in the year 2092, and Song Joong Ki plays a space pilot.
He had previously worked together with the director, Jo Sung Hee, on the 2012 box office hit, A Werewolf Boy.
19. Is returning to the small screen with Vincenzo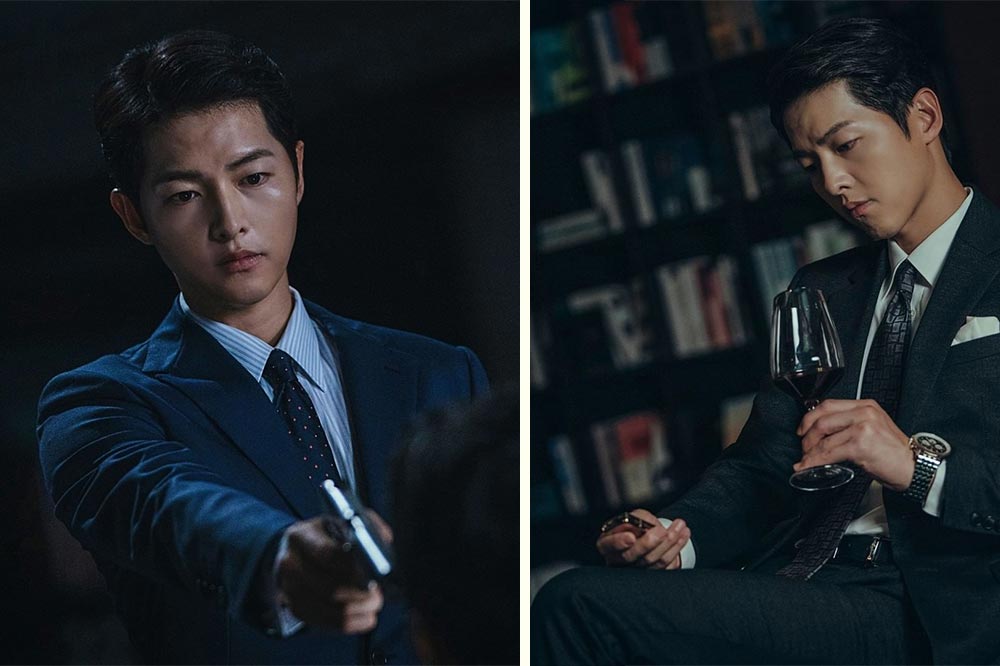 Source
Song Joong Ki fans will be psyched to know that the actor has not one but 2 projects out on Netflix in February. Come 20 February 2021, you can catch him as an Italian mafia member (yes, you read that right) on the tvN drama, Vincenzo. He plays the titular role, alongside Jeon Yeo Bin and 2PM's Taecyeon.
21. Reprising his role in Arthdal Chronicles 2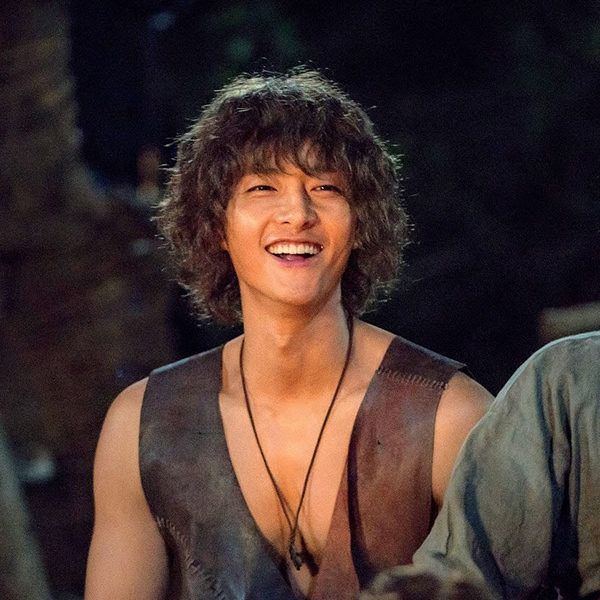 The actor in Arthdal Chronicles (2019)
Source
Despite the first season receiving mixed reviews, Arthdal Chronicles 2 has been confirmed for production. Filming is expected to start in the second half of 2020 and the series is rumoured to hit the small screen around mid to end 2021.  
20. Is working on a new film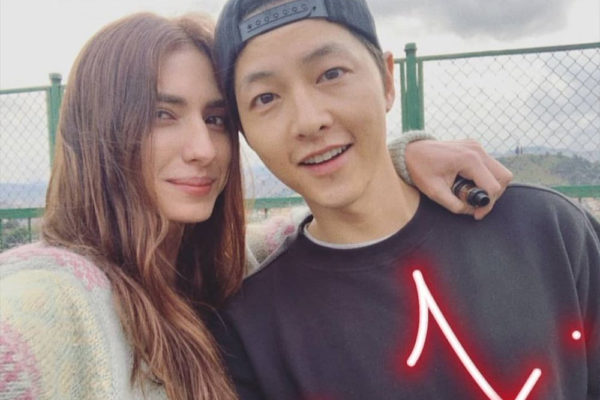 Song Joong Ki with fellow Bogotá actress, Juana Del Río
Source
Before the COVID-19 pandemic, Song Joong Ki was working on a film called Bogotá, which tells a story about a young man who moves to Colombia in the 1990s and tries to settle down. 
The actor flew back from Bogotá, Colombia to South Korea on 24 March. Filming and release dates for the movie remain postponed indefinitely. 
He is also said to be considering a drama called The Season of You and Me, about the life of Korean singer-songwriter Yoo Jae Ha.
Song Joong Ki Pulls Us In With His Humble Charms
If you've been anticipating Song Joong Ki's next step after his high-profile divorce, hold on tight as you wait for all the new movies and drama series coming your way.
This article was first published on 3 June 2020 and last updated on 5 February 2021.
Also read:
20 Kim Soo Hyun Facts Including His Friendship With IU And Suzy, Cameos & It's Okay To Not Be Okay News