Spy x Family Nike Sneakers
As we eagerly anticipate the second half of Spy x Family in October 2022, fans have been treated to adorable merch such as Anya-inspired tees and hats. To add onto your growing collection, Hong Kong custom sneaker designer, who goes by the Instagram handle @yauyau_jy, has hand-painted Nike Dunk Low sneakers with Anya's iconic expressions.
The design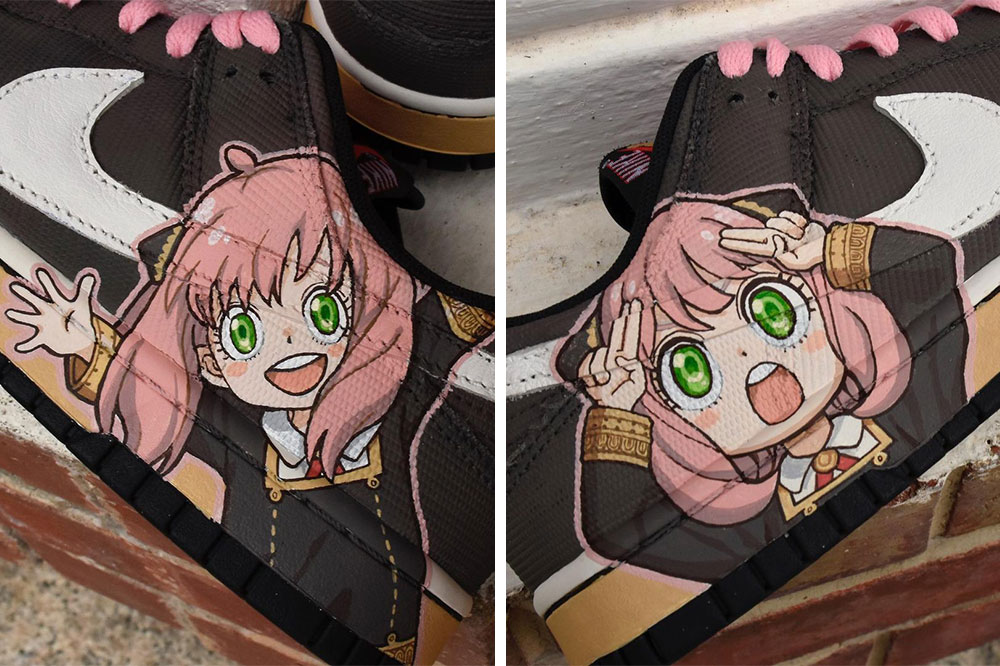 The sneakers are decked in black and gold hues inspired by Anya's school uniform. On the sides, detailed drawings of Anya in her school uniform are painted on the Nike Swoosh.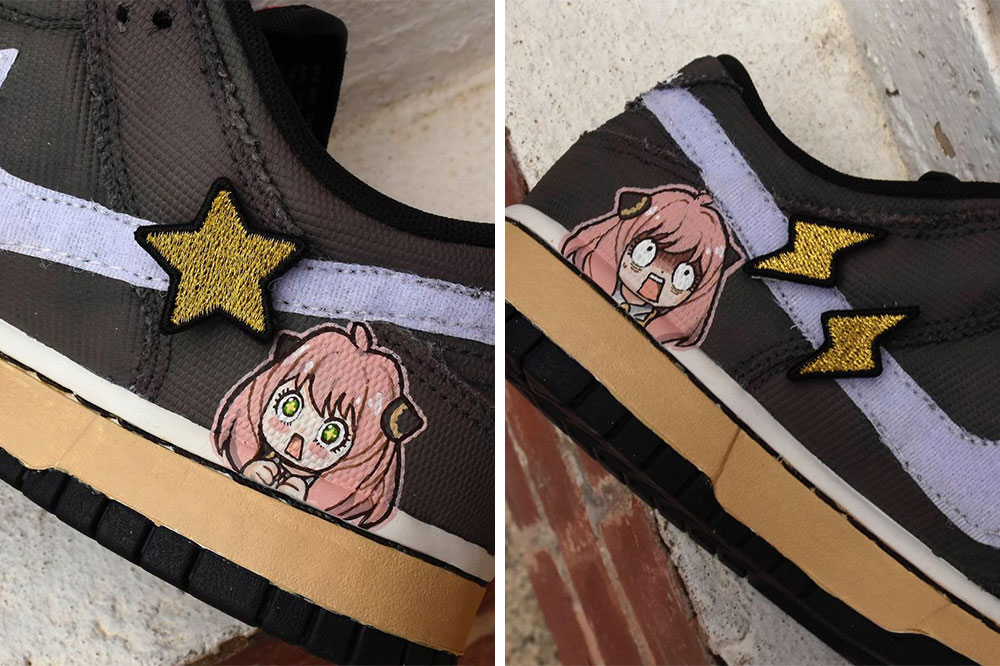 On the other side, fans can find more cheeky expressions from Anya. The Nike Swoosh is lined with velcro, allowing the user to stick on Stella Stars or Tonitrus Bolts. Now you can channel your inner Eden Academy headmaster and assign "Starlight Anya" as many stars as you wish.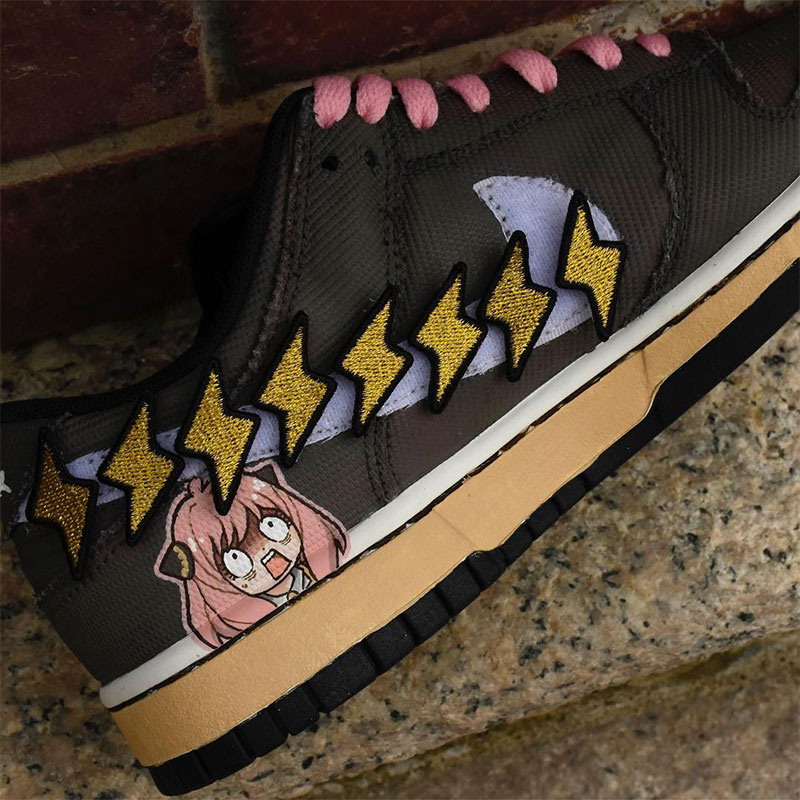 Don't forget — if you give Anya eight Tonitrus Bolts, she'll be expelled, and Loid's mission to achieve world peace will be destroyed too. Judging from Anya's shocked facial expression on this side of the sneaker, it seems like the fate of the world is in your hands.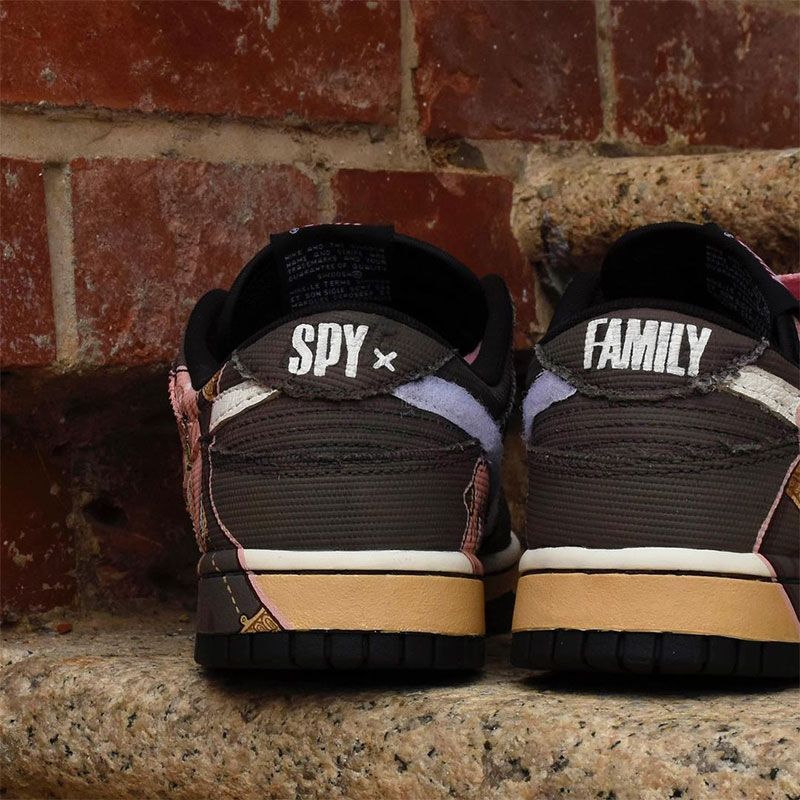 On the heel tabs, the anime logo "Spy x" and "Family" are etched onto each side of the sneaker.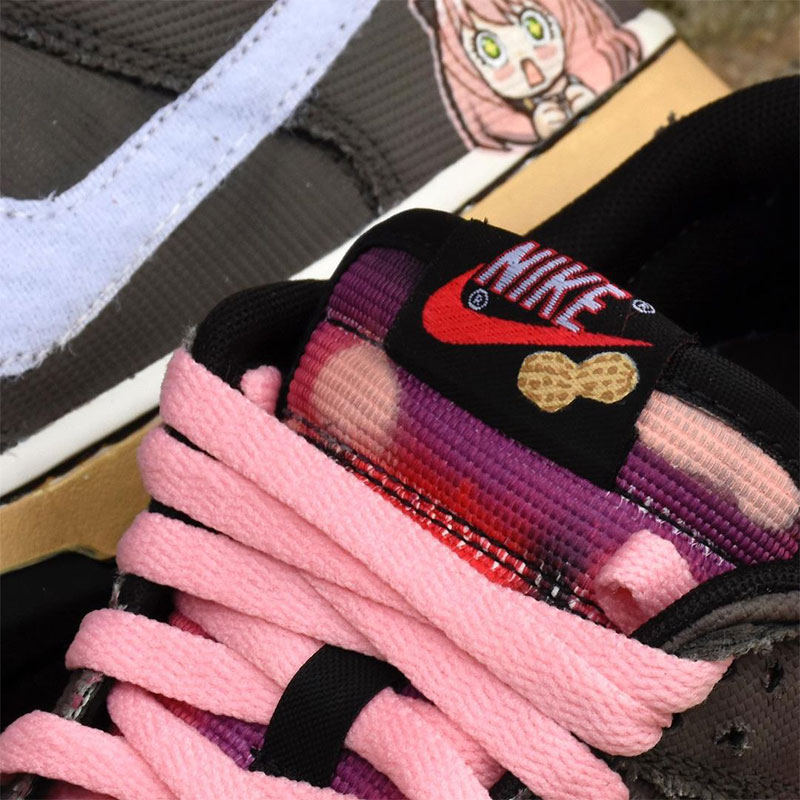 Whether it's for a snack, a reward or even a meal, Anya can't resist having Loid buy her favourite food — peanuts. To pay tribute to Anya's beloved peanuts, the artist added a small illustration of peanuts on the sneaker tongue.
Other designs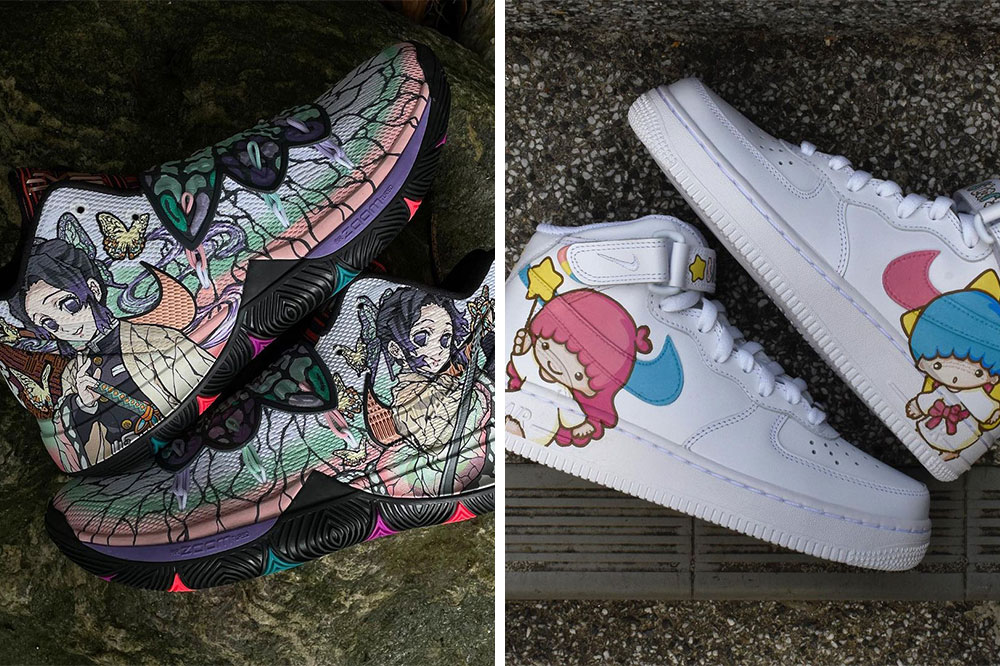 Besides the Spy x Family sneakers, @yauyau_jy is also known for other custom anime designs, such as Shinobu from Demon Slayer (left). Or, if you prefer something more minimalistic and cute at the same time, the Kiki and Lala sneakers (right) will zhng up your soft girl look.
These Hand-Painted Spy x Family Nike Sneakers Will Add Some Fun To Your OOTD
These Spy x Family-inspired Nike sneakers are hand-painted with angelus paint, aka paint that will not discolour when exposed to water. Unfortunately, @yauyau_jy is based in Hong Kong, but interested fans can DM the account for more information on ordering a pair. Hopefully, we may also see more character designs like Loid and Yor in the future. 
All images courtesy of @yauyau_jy.
Also read:
These Hats Inspired By Spy x Family Will Transform Your OOTD Into An Elegant Anya & Loid Style