UNIQLO & Spy x Family
Calling all anime-goers looking for a new show with the perfect blend of fluff and action — Spy x Family is now on Netflix to satisfy that desire. In celebration of the rising anime, UNIQLO is launching a new UT collection of graphic tees, featuring unique designs of the Forger family ready for action.
The collection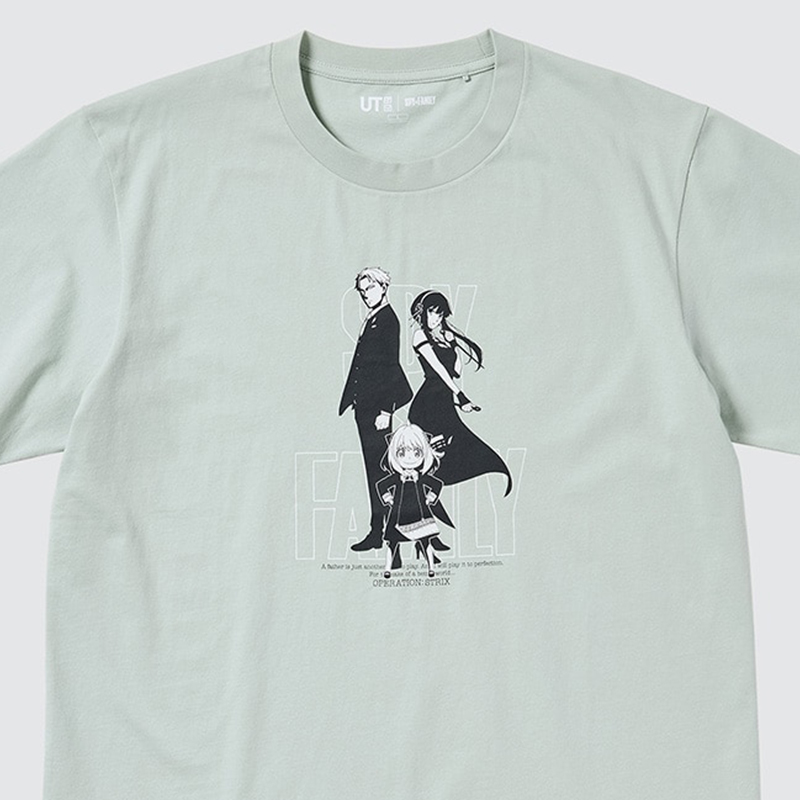 Fans who are familiar with the anime will know that the Forger family isn't exactly real. After all, Loid is a spy who created this family to complete his mission. Despite that, seeing the three strangers bond throughout the episodes fill our hearts with a certain warmth.
If you can't get enough of the Forger family's dynamics, this pastel green tee features all three of them posing together on the front.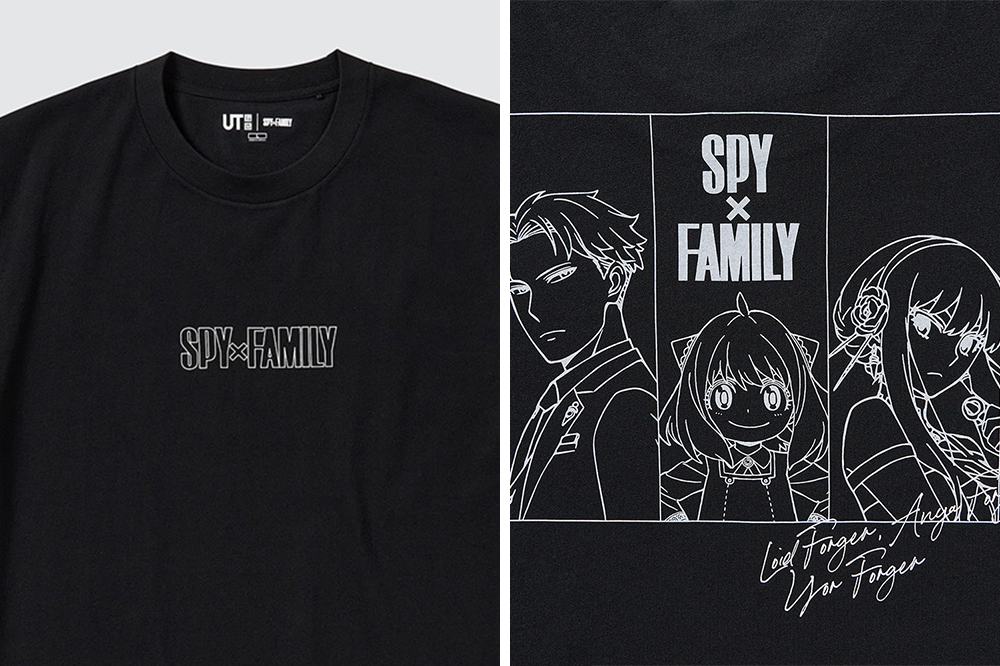 For those who prefer a more minimalistic design, this black tee might be more up your alley. The tee features the Spy x Family logo on the front, along with an outline of Loid, Anya and Yor on the back.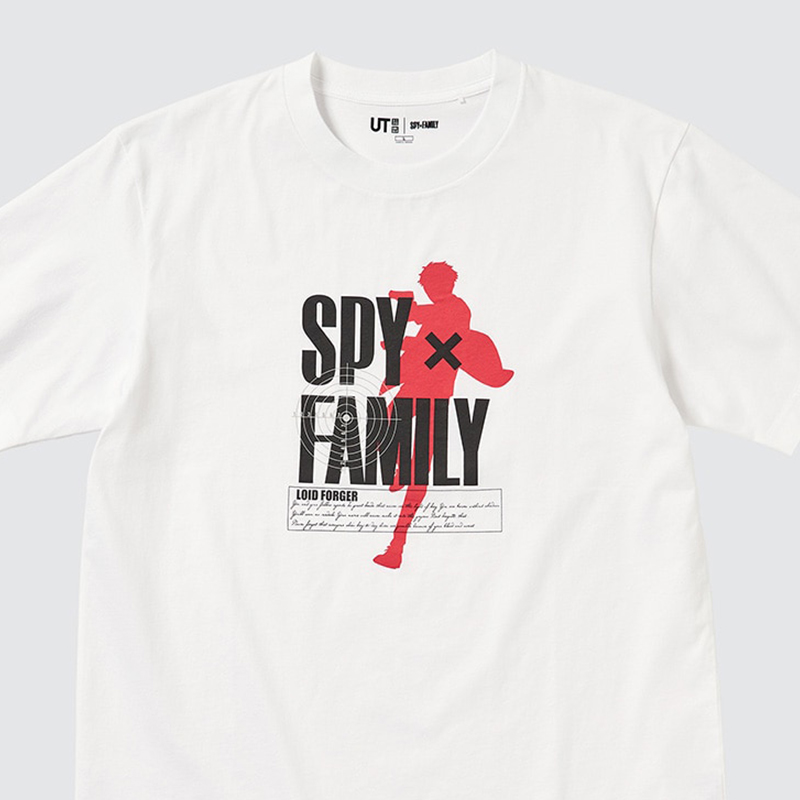 Strong and skillful, it's no surprise that Loid Forger is the top spy of the Westallian Intelligence Bureau. Show off your love for the main protagonist with this Loid tee, showcasing a red silhouette of him wielding his gun.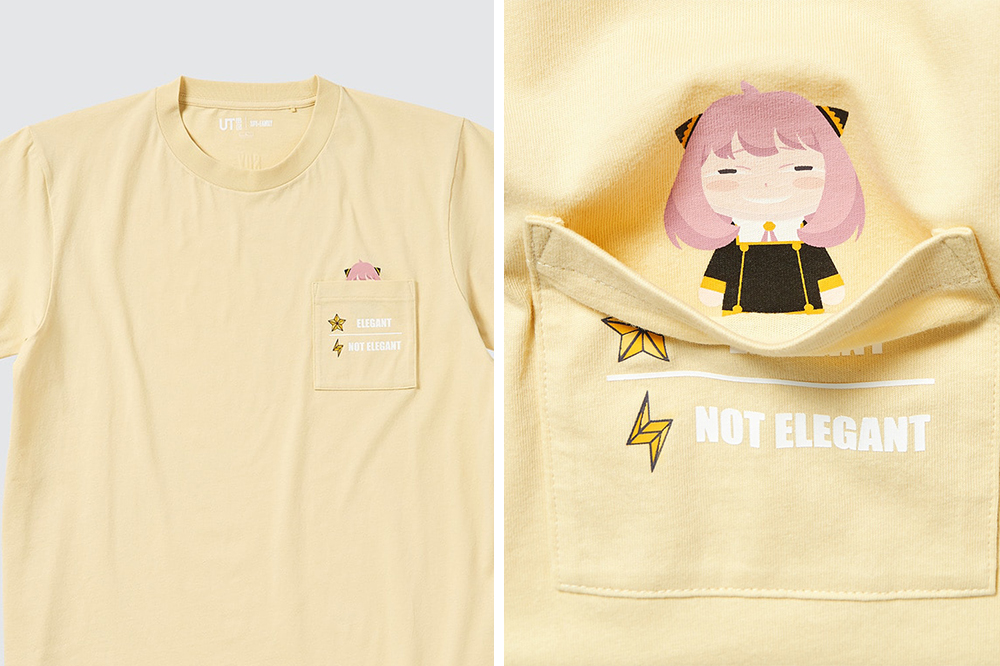 This bright yellow tee certainly suits 5-year-old Anya's curious and cheerful personality. Secretly a psychic, the tee pays tribute to Anya's smug "heh" face when she reads someone's mind. 
The fun part? This face is only revealed upon pulling down the front pocket. The words "elegant" and "not elegant" on the pocket references the prestigious school that Loid enrolled her in.
The Upcoming UNIQLO & Spy x Family Collection Has Us Excited For More Fun Episodes To Come
The UNIQLO and Spy x Family collection will be available at $19.90 each on UNIQLO's online website and in stores from 20 June 2022 onwards. Seeing as the previous UNIQLO x Jujutsu Kaisen collections were popular among anime fans in Singapore, we're keeping our fingers crossed for more anime collections to come. 
All images courtesy of UNIQLO.
Also read:
The UNIQLO x Peanuts Collection Has Winning Designs Of Snoopy & Friends From This Year's UT Grand Pix