Starbucks x FARM Rio
From collaborating with local illustrator Ang Ku Kueh Girl to Korea's LINE Friends, Starbucks has been working with artists and brands worldwide to bring us unique collections. This time, they are partnering with Brazilian fashion and lifestyle brand FARM Rio for the first time for a 9-piece collection inspired by the nature found in Rio, Brazil.
Bottles
Similar to Singapore, Rio lies within a tropical climate so its daily temperatures are pretty warm. Stay hydrated and quench your thirst when you have one of these bottles inspired by the bright and exciting colours of the capital city.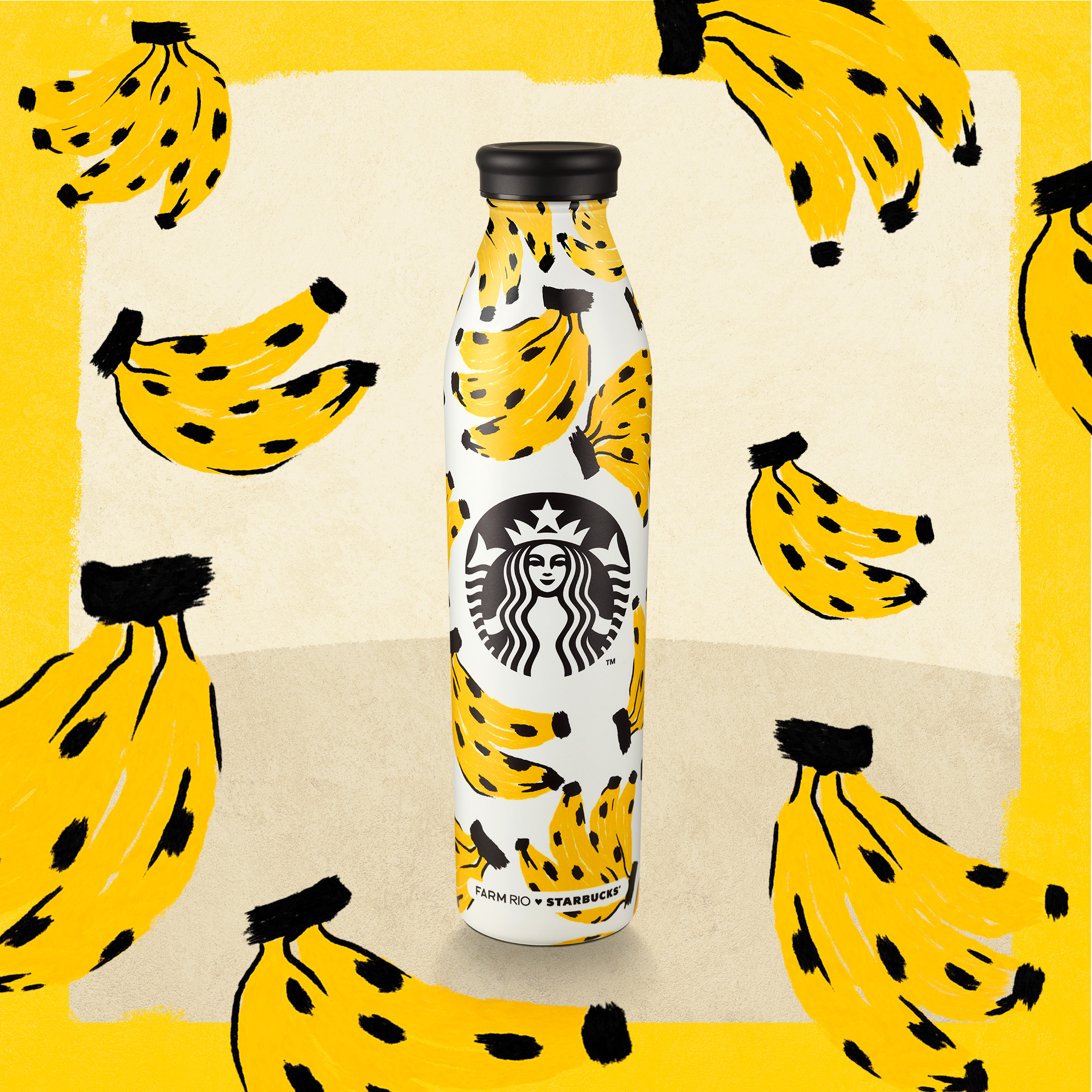 Rich in nutrients and full of antioxidants, bananas come with many health benefits. Reminding you to eat two servings of fruits per day is this white bottle that features various motifs of bananas that are slightly bruised. Right in the middle, you can also spot Starbucks' signature siren logo in black.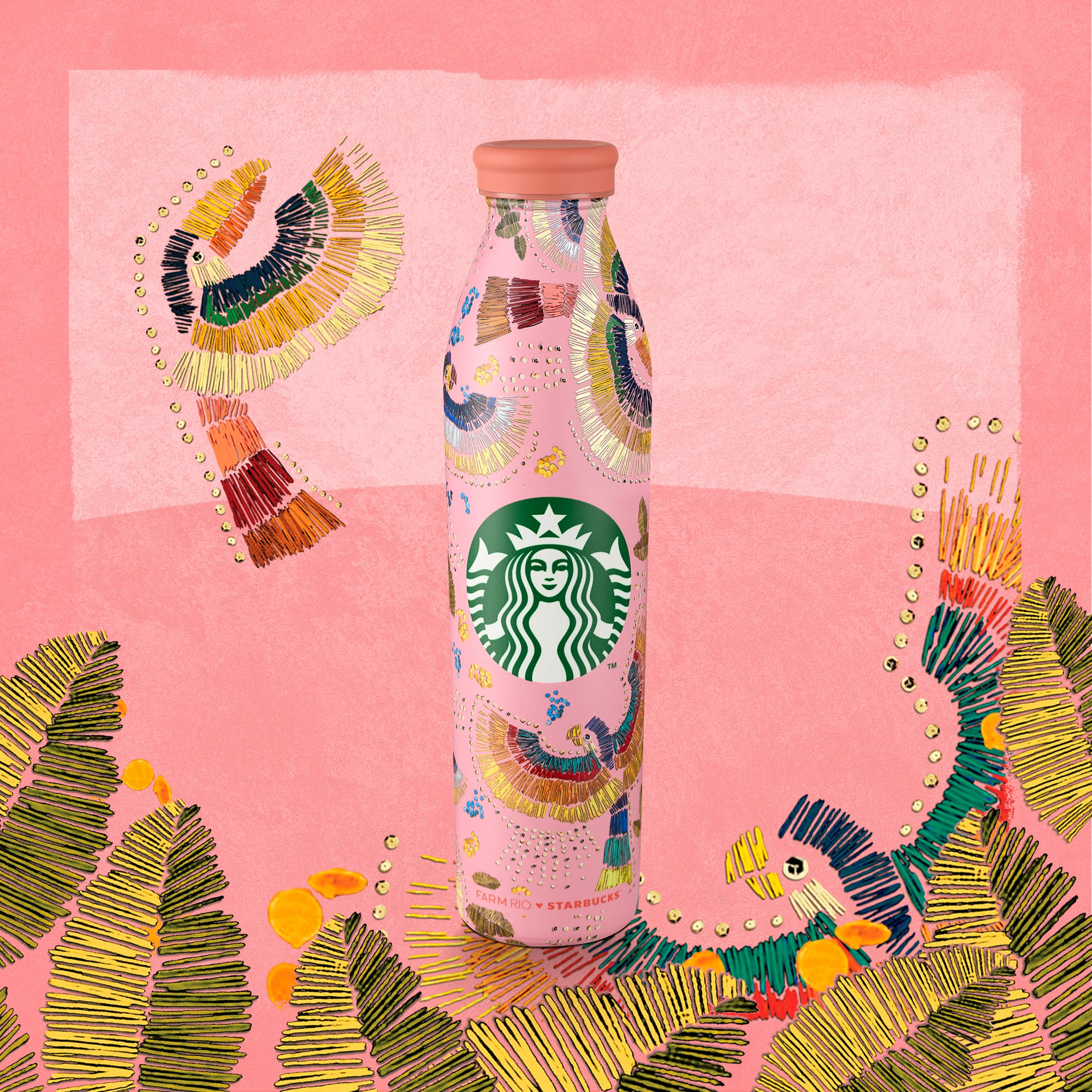 If you've watched the 2011 animated movie Rio, this pink bottle will remind you of the exotic birds seen in the film. Surrounding the Starbucks siren logo are motifs of birds put together by colourful strokes and gold sequins.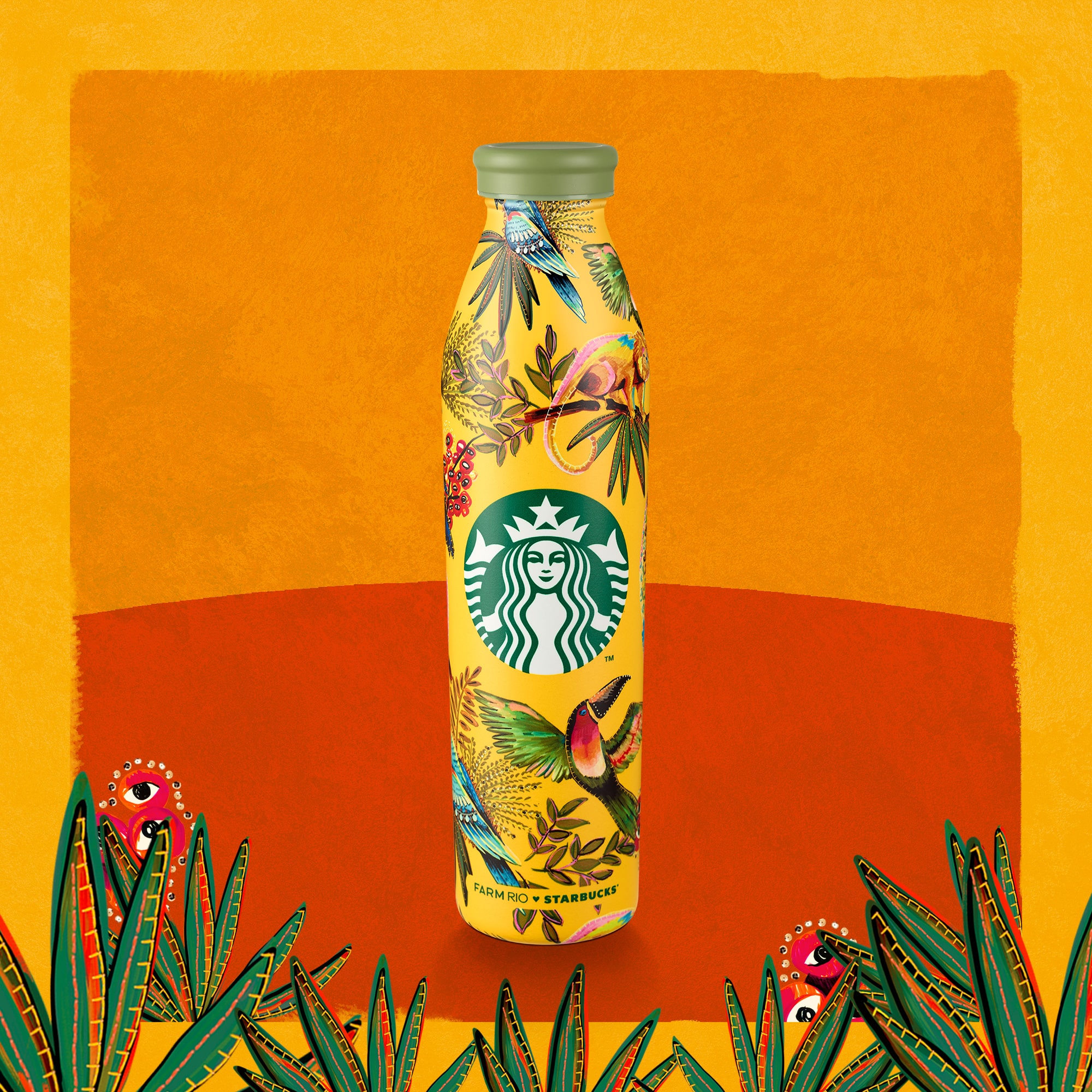 Apart from its carnival atmosphere and bossa nova music, Rio is also known for its tropical rainforest. You can expect to find animals like chameleons and macaws alongside fascinating floral and fauna just like the motifs on this yellow bottle.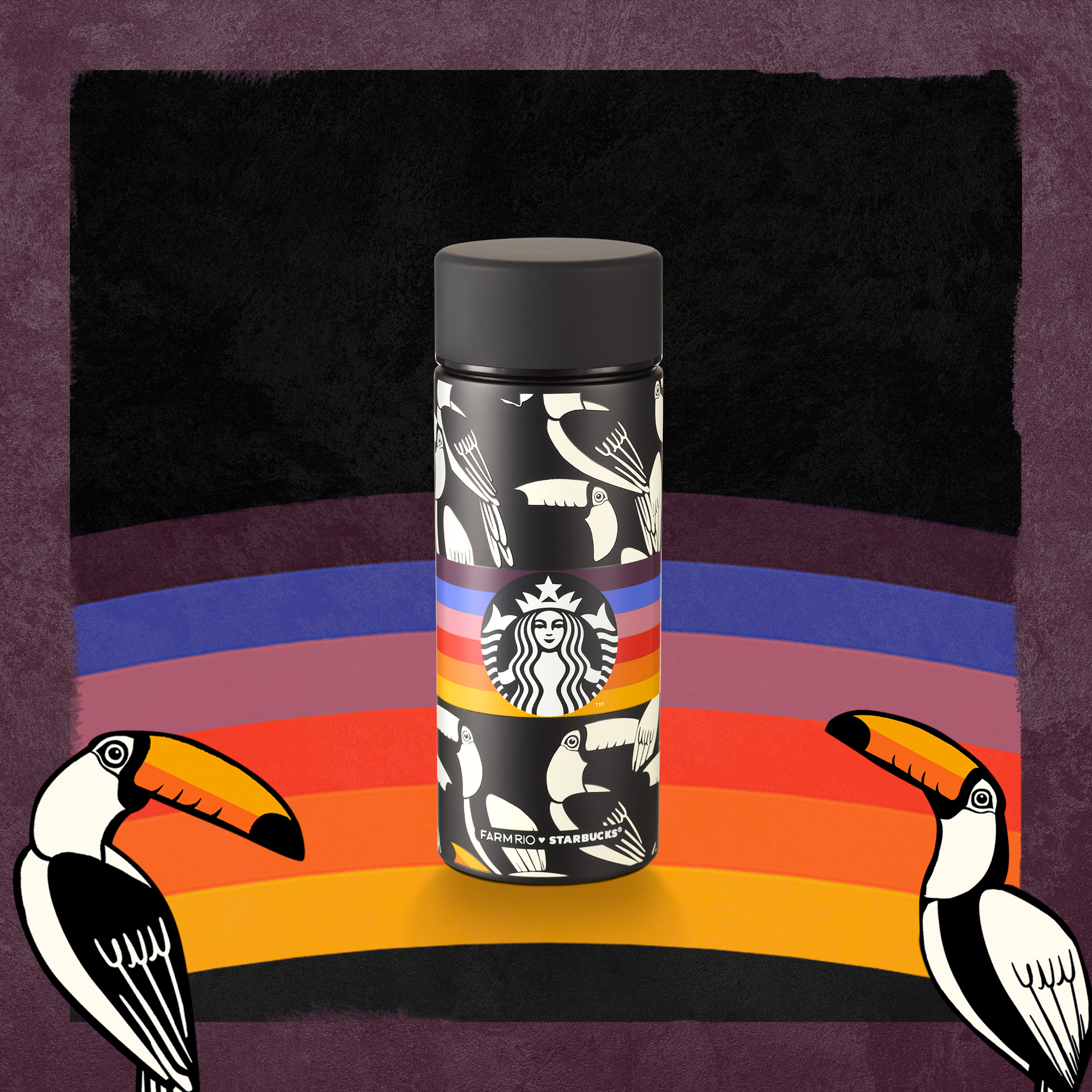 For a more subtle design, consider this smaller bottle in black that features motifs of pelicans. In contrast to the black and white colourway, the Starbucks siren logo stands out thanks to the colourful stripes around it that bring to mind a sunset hue. 
Other drinkware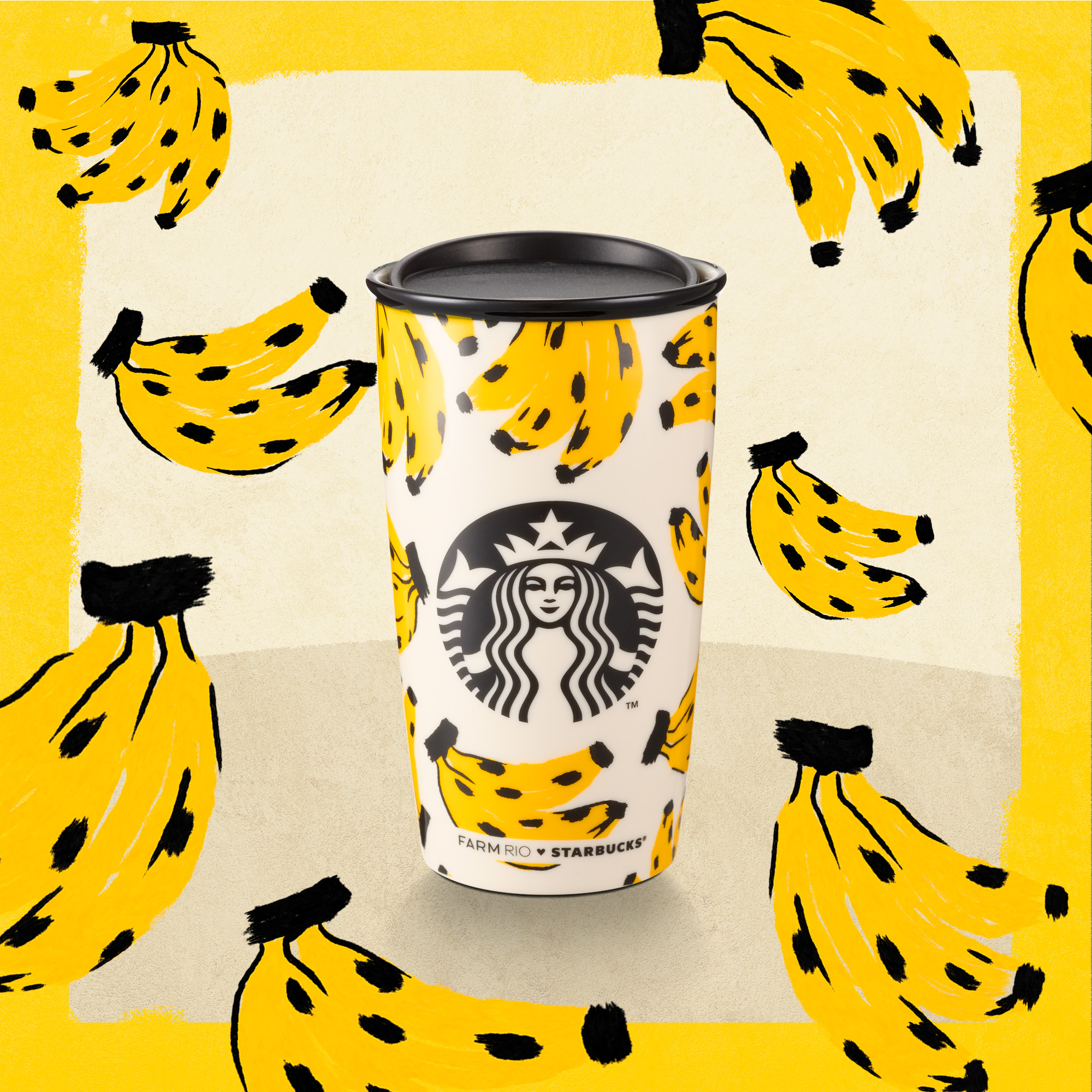 In the same banana design as the bottle before, this tumbler comes with a smaller capacity and holds your daily cuppa warm and cold too.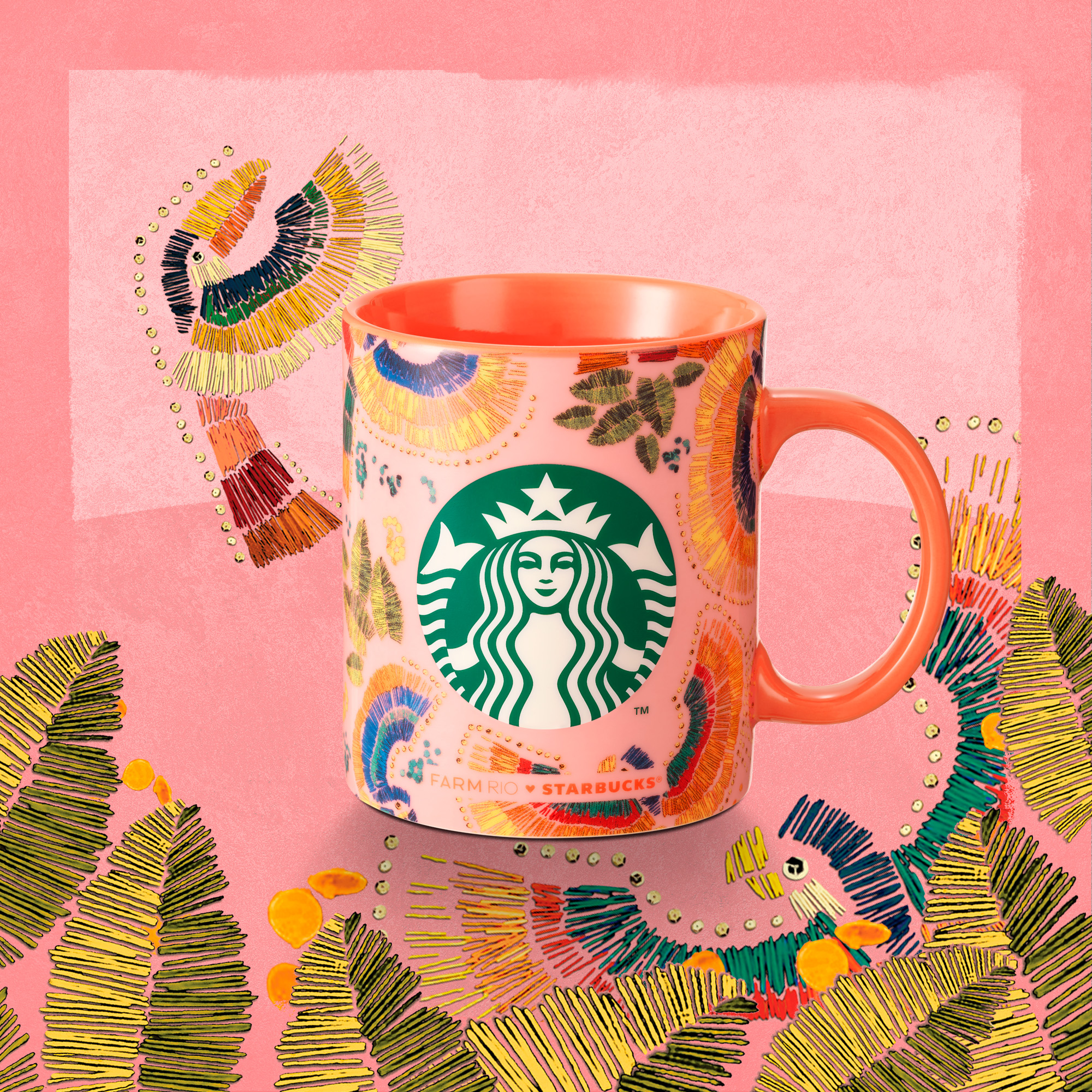 The last drinkware in this collection is a mug in pink that also comes in the same design as the bottle with exotic bird motifs. Thanks to its colourful feature, the mug will no doubt draw the attention of others when you have it on your desk. 
Bags
Apart from drinkware, Starbucks is also releasing other merchandise like tote bags. Spruce up your OOTD when you have one of the pouches and tote bags from this collection.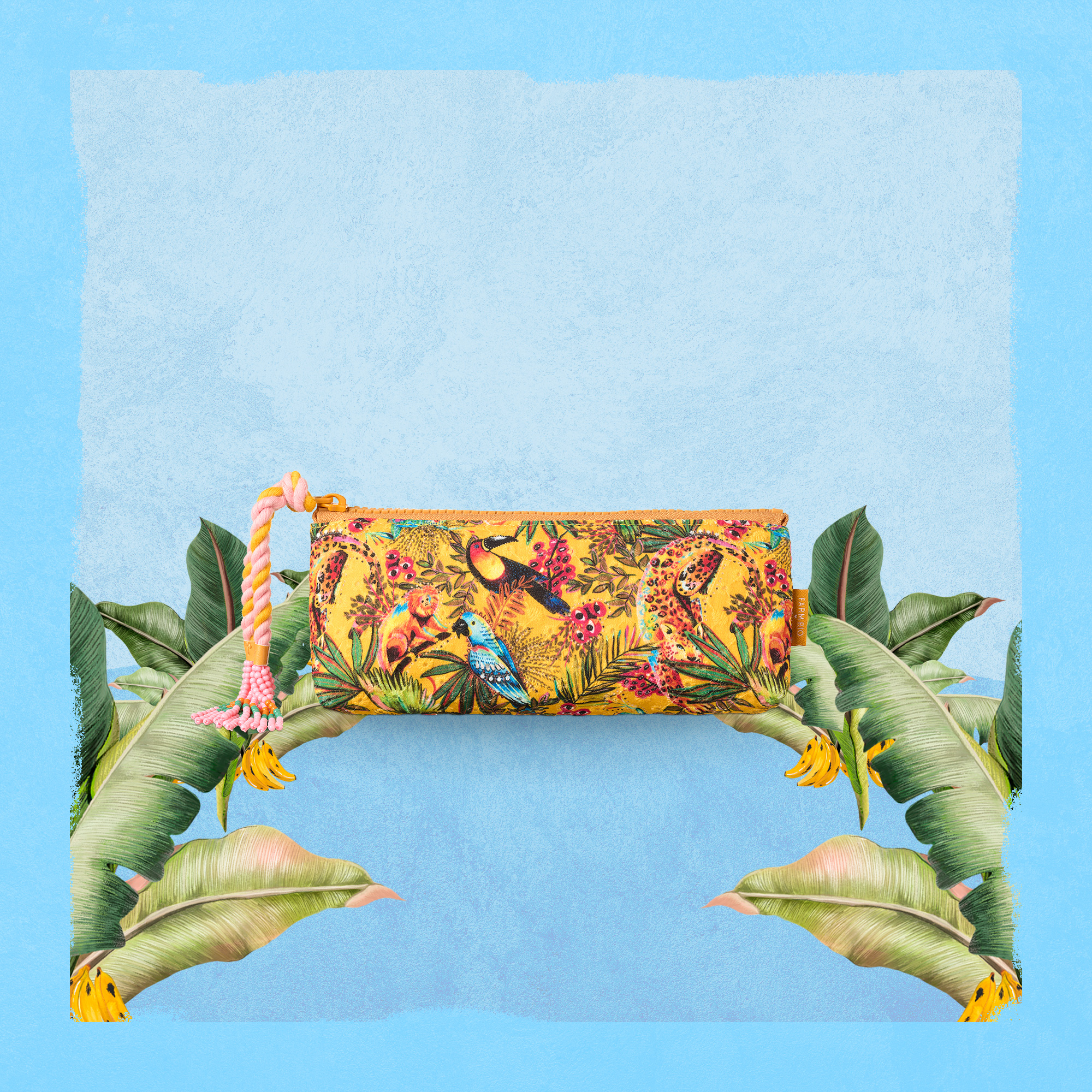 Pouches are excellent to store items like lip balms or eye drops, and instead of plain, boring ones, consider this design that features the wildlife of the rainforest in Rio. The bright and bold colours of the pouch are eye-catching, and you can even try to identify the animals which are camouflaged in the design. 
On the side, the zipline also comes with a roped and beaded accessory in pink and yellow for easy securing.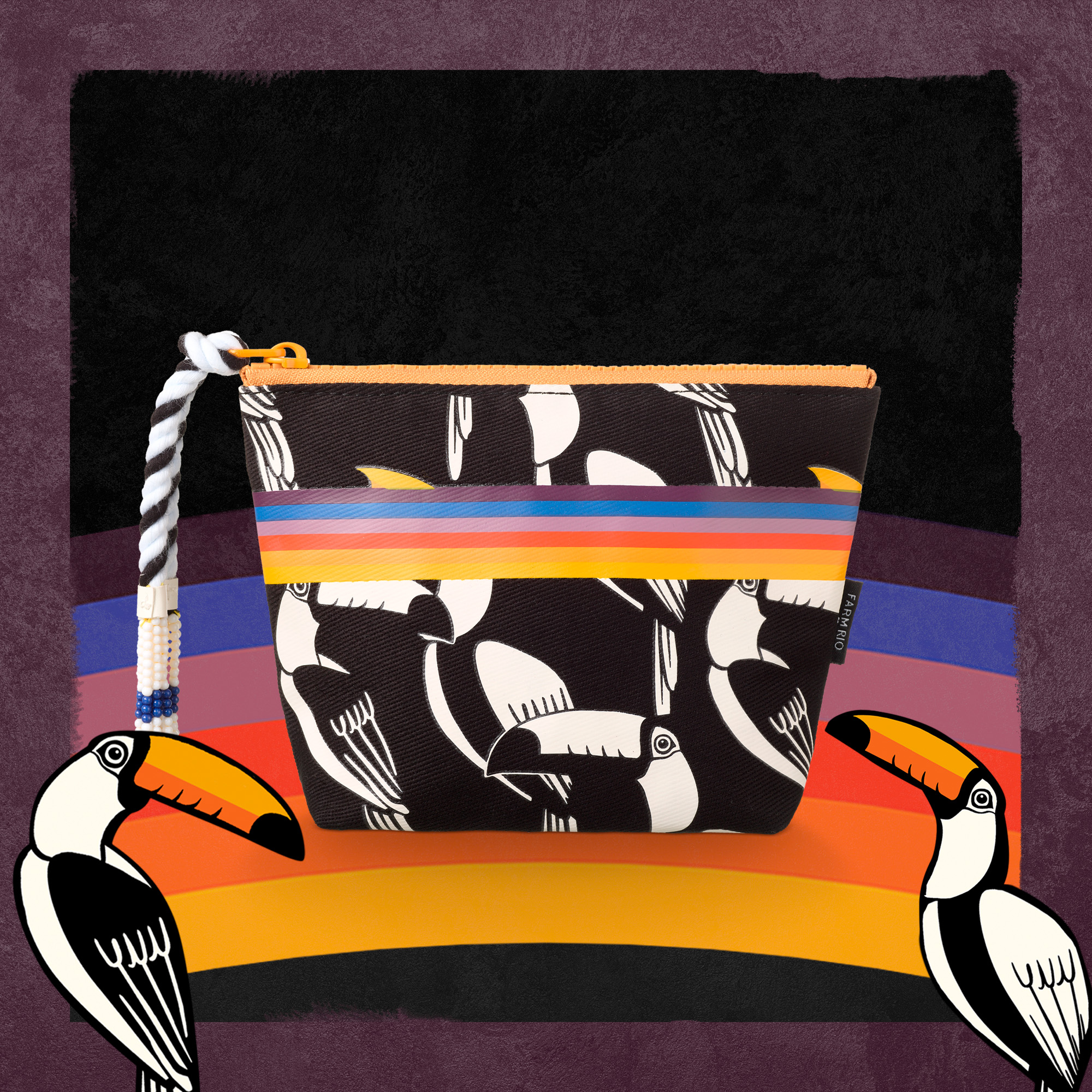 The pelican motifs in black and white make another appearance on this travel pouch. Likewise, it features stripes inspired by sunset hues and has an orange zipline. Note there is also an accessory in black, white, and blue made from ropes and beads attached to the zip.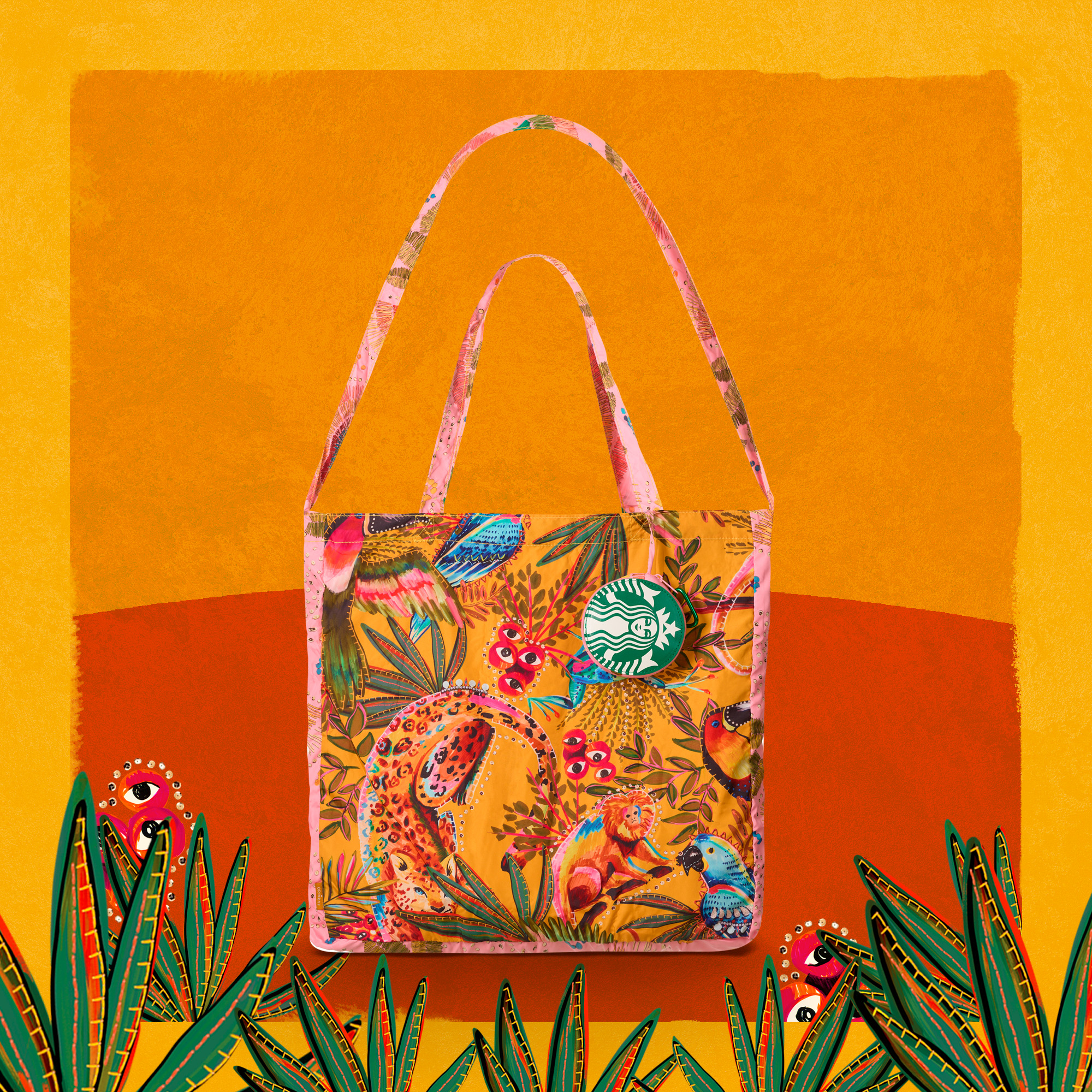 If you're already deep down the rabbit hole with a collection of tote bags, there's no harm in getting just one more. This tote bag features a design similar to the aforementioned pouch, and also comes with an adorable Starbucks coin purse to keep your small barang barang. 
Stay Positive With This Colouful Starbucks x FARM Rio Collection 
Get in touch with nature with this vibrant Starbucks x FARM Rio collection. The bright colourway will no doubt uplift your everyday mood and perhaps inspire you to take on new challenges. 
Interested folks can purchase this collection starting from 21 September 2022 at selected Starbucks stores, with details on the pricing to be announced soon. For more information, visit Starbucks' official website.  
All images courtesy of Starbucks. 
Also read: 
Starbucks' New Galaxy Stars Collection Has Drinkware In Celestial Designs Of The Night Sky