Starbucks Mermaid Mugs & Tumblers
Inspiration can be found anywhere, whether it's looking through Instagram or simply at the things around you. For Starbucks, it seems to be a case of the latter. The coffee chain unveiled its 2020 Anniversary collection today. Like last year, it consists of Starbucks mermaid tumblers. But if Starbucks' new pastel mermaid mugs and tumblers look familiar, it might be because they seem to have been inspired by some of its own recent viral creations. And what better way to commemorate an anniversary than to celebrate your greatest hits?
Pastel mermaid drinkware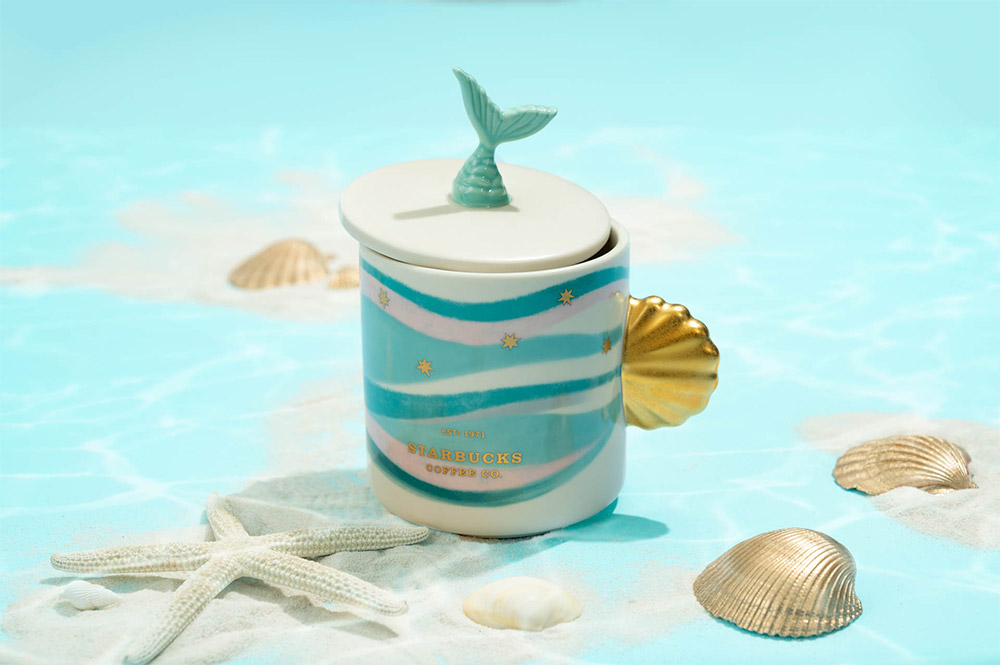 Behold, a mug that is equal parts a vessel for your preferred beverage, as well as a display piece. Blue and pink swirls, as well as gold stars, envelope a mug with a gold seashell handle. As if that wasn't enough, the lid has a siren's tail sticking out of it, as if she is diving into her favourite drink. The 10oz mug retails for $29.90.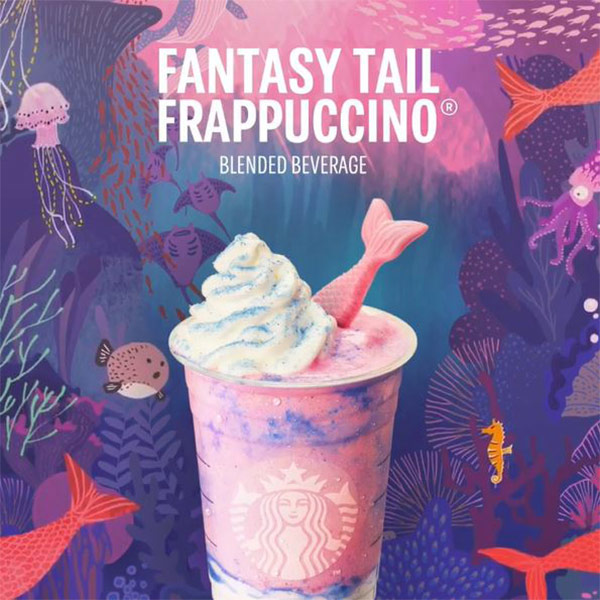 It's essentially the permanent version of a Starbucks drink from earlier this year that dominated our Instagram feeds. The Fantasy Tail Frappuccino Blended Beverage was first launched in Starbucks Taiwan, before arriving on our shores in June 2020. A blend of dragon fruit and mango, topped off with whipped cream and a chocolate tail, this drink was made for Instagram.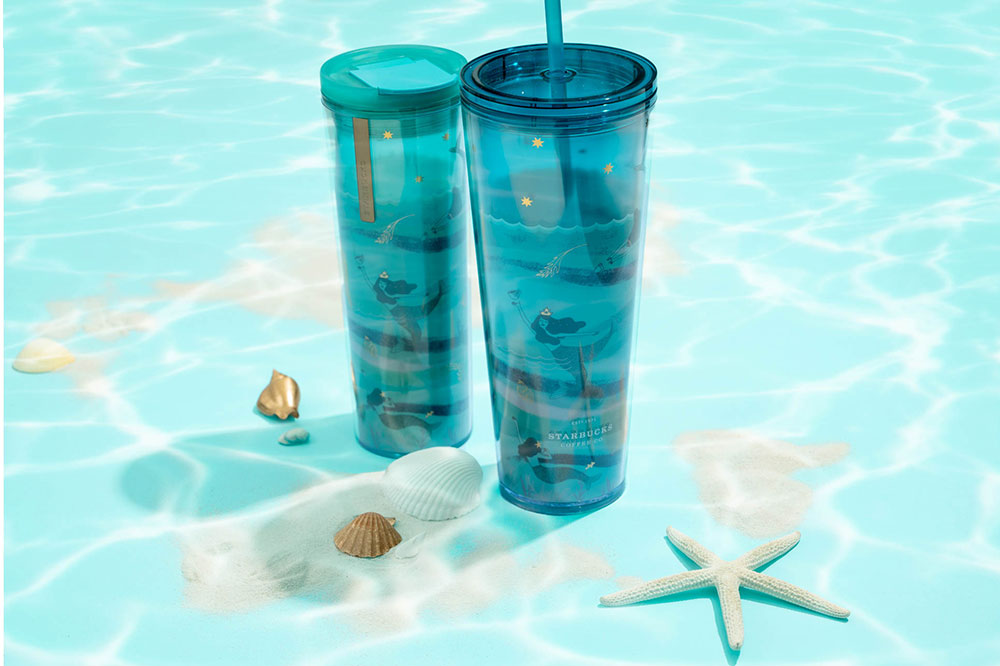 The pastel swirls also make an appearance on more traditional drinkware, this time with the sirens in tow. There's a 16oz tumbler, $26.90, and a 24oz Cold Cup, $28.90.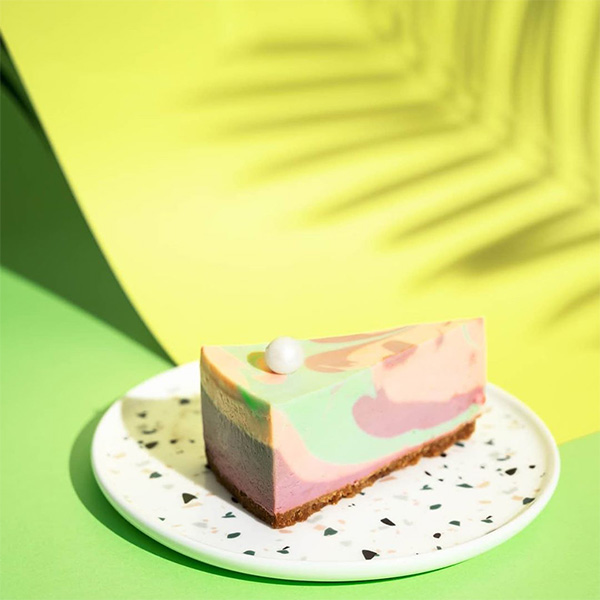 They seem to be a nod to the Mermaid Cake, which arrived in Starbucks stores in May 2020. The non-baked caramel cheesecake is also made for the 'gram, with rainbow swirls and a white chocolate pearl.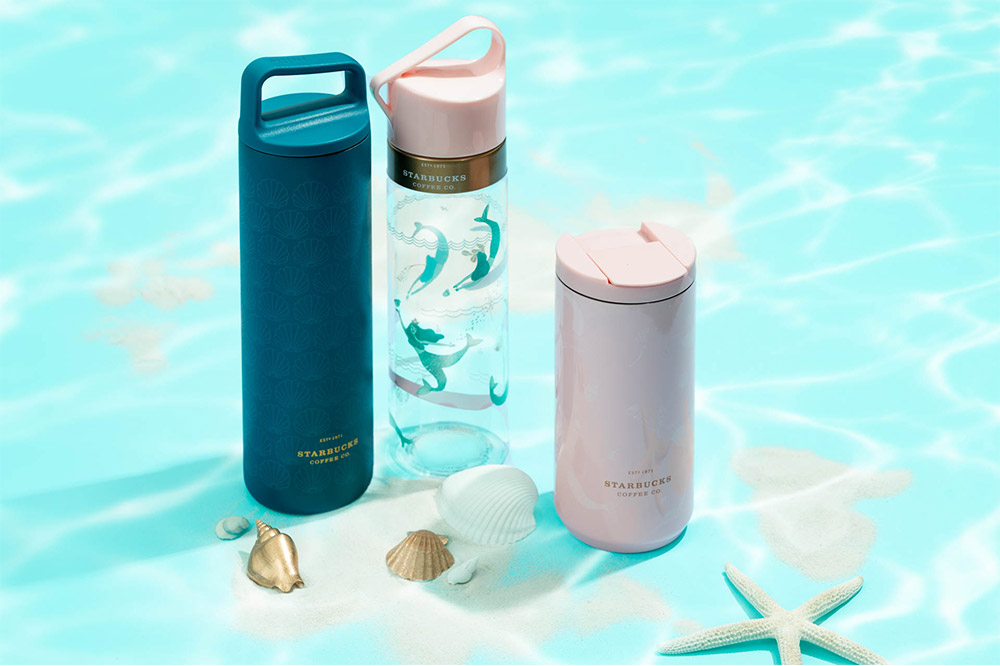 From left: 20oz tumbler, $49.90; 20oz water bottle, $29.90; 12oz tumbler, $39.90
It's okay if you're not a swirl kinda girl. There are other pastel pink options available too.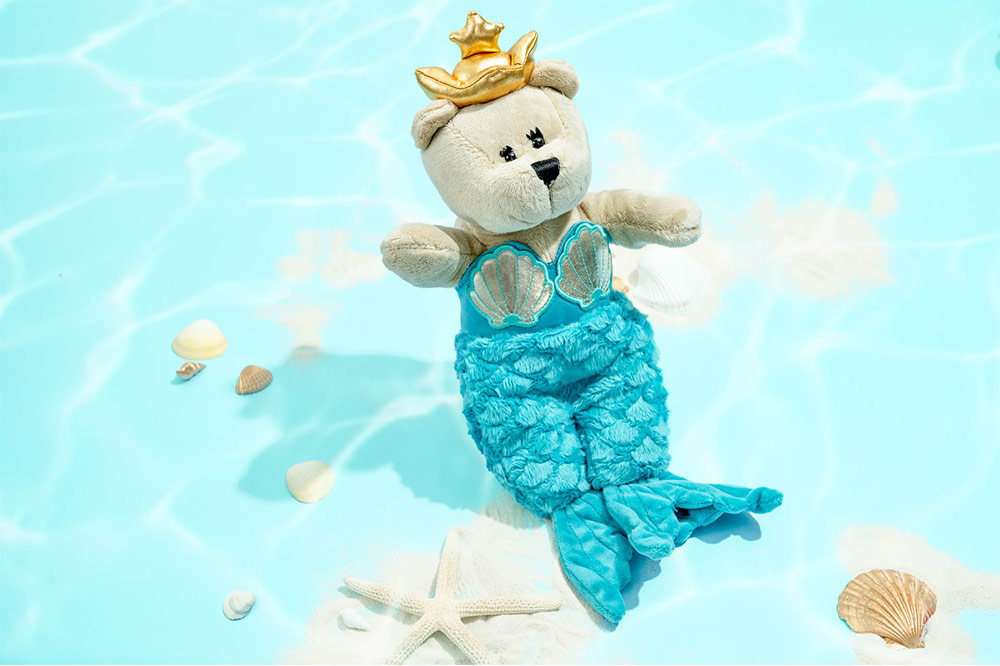 The Siren Bearista Bear makes a triumphant return, resplendent in her crown and seashell bikini top.
Seashell drinkware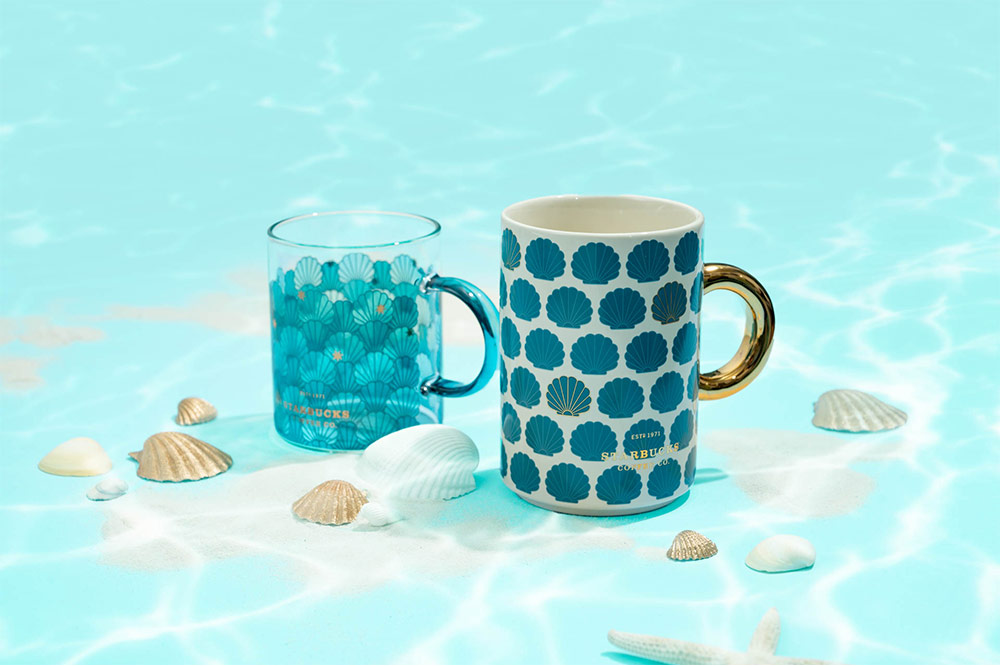 If mermaids are not your thing, the seashell motifs will be more up your alley. The clear 12oz mug on the left retails for $29.90 while the 14oz mug on the right retails for $27.90.
You'll feel refreshed just by looking at this turquoise 20oz Cold Cup with repeated seashell motifs. The Starbucks logo in gold text adds a touch of refinement. It retails for $39.90.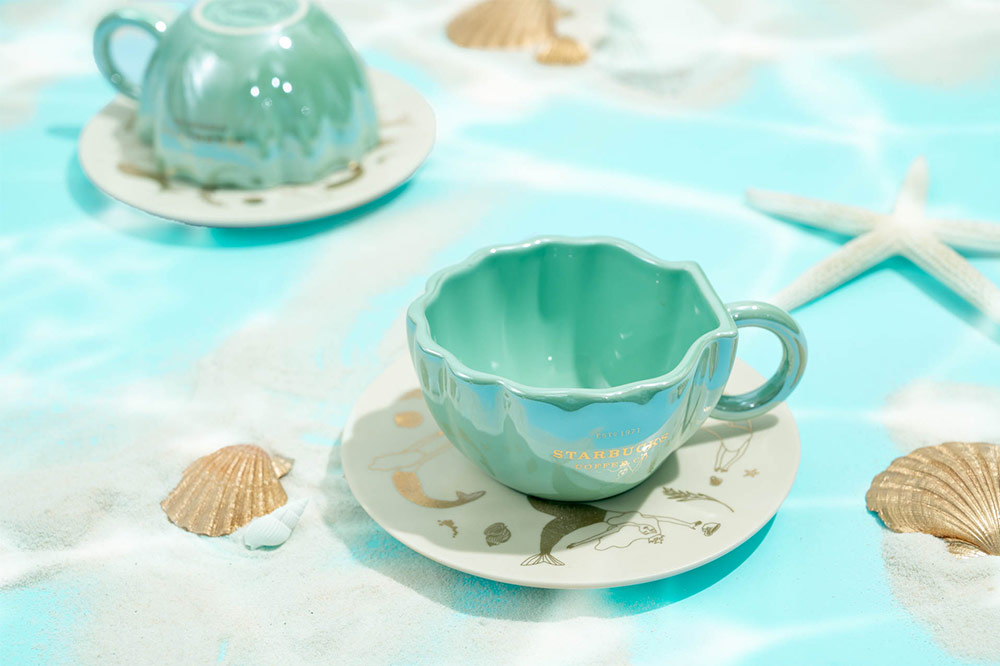 This iridescent teacup-and-saucer set would make a beautiful addition to your collection of tableware. The rim of the 3oz cup is shaped like a seashell. Sirens, seashells and plants float on the saucer surface in gold.
You could even use them separately and display the saucer as a piece of aesthetic home decor. The set retails for $27.90.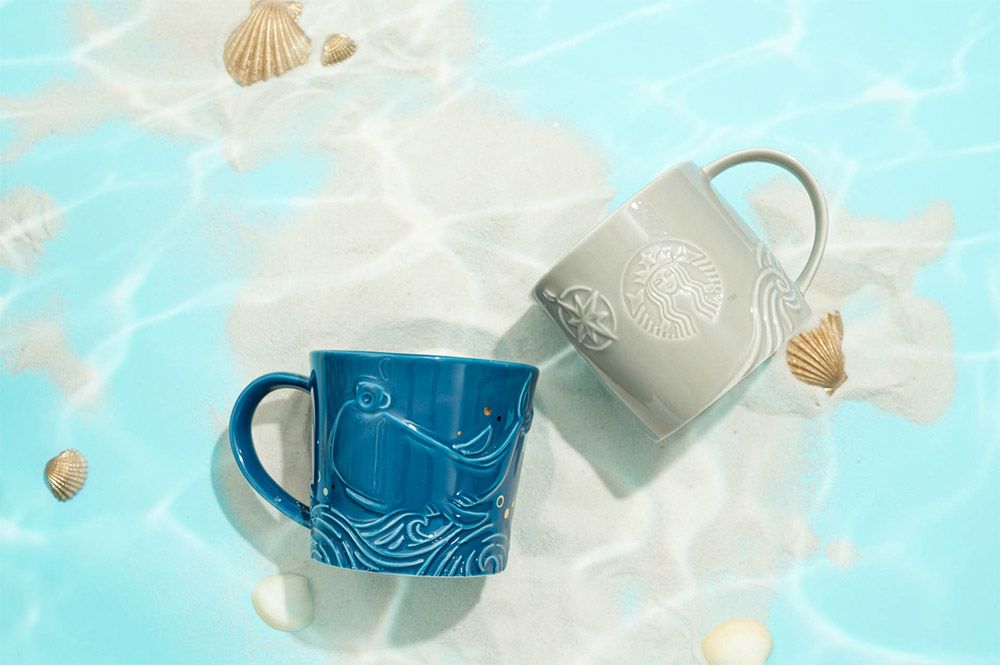 Besides sirens and seashells, the collection has other aquatic motifs. A majestic whale amidst rolling waves balances what looks like a mug on his head. On another mug, a compass provides direction for those lost at sea.
Dive Into The Starbucks Anniversary Collection From 9 September 2020
This year's Starbucks Anniversary collection will be available in Starbucks stores and on the Starbucks Flagship Store in LazMall from 9 September 2020. Visit Starbucks Singapore's website if you're looking out for specific items in particular, as different designs will be stocked at different stores.
While you're there, you can also order your first Pumpkin Spice Latte of 2020. The fall fixture will be back in stores on the same day, along with other new beverages and desserts.
All images courtesy of Starbucks.
Also read:  
Starbucks x Kāi Has Pastel Hues & Tropical Prints To Put You In The Mood For Pool Parties & Picnics