New Starbucks Mermaid Tumblers & More
The Starbucks siren is one of the most iconic logos in the world. Whether you're a coffee fan or not, you'd recognise the twin-tailed Starbucks mermaid anywhere. To celebrate its 48th anniversary in 2019, Starbucks has released its latest Anniversary-Siren Collection. It includes limited-edition Starbucks mermaid tumblers and mugs, as well as the first-ever Starbucks Siren Bearista Bear.
Let's dive into the collection!
Limited-edition Starbucks mermaid tumblers
The collection includes a wide selection of Starbucks mermaid tumblers in different alluring hues.
The Shells series features the siren in her full glory, along with shells and stars in gold accents. It is available in three different versions ($36.90, left; $39.90, middle; $44.90, right).
Like a shimmering pearl, the Ocean series has a more iridescent sheen to it. It is also available in three different versions ($22.90, left; $25.90, middle; $21.90, right).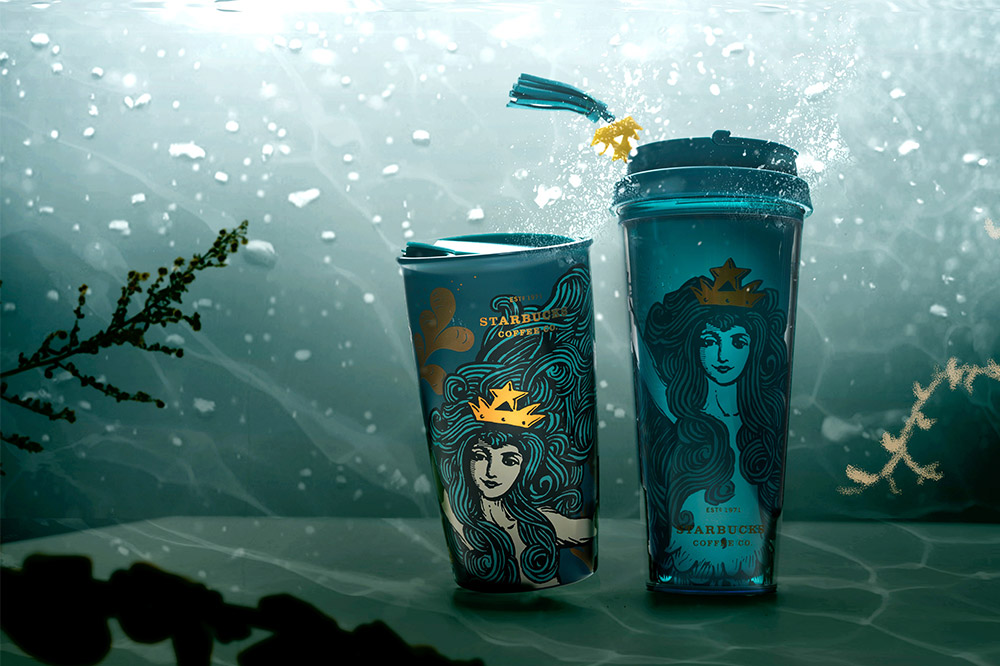 If you prefer a close-up look at the Starbucks Siren, the Siren series is for you. It is available in two versions ($34.90, left; $25.90, right). Opt for the tumbler on the right if you're all about thoughtful extras—it is the only design in the collection with a bonus crown and tassel detail.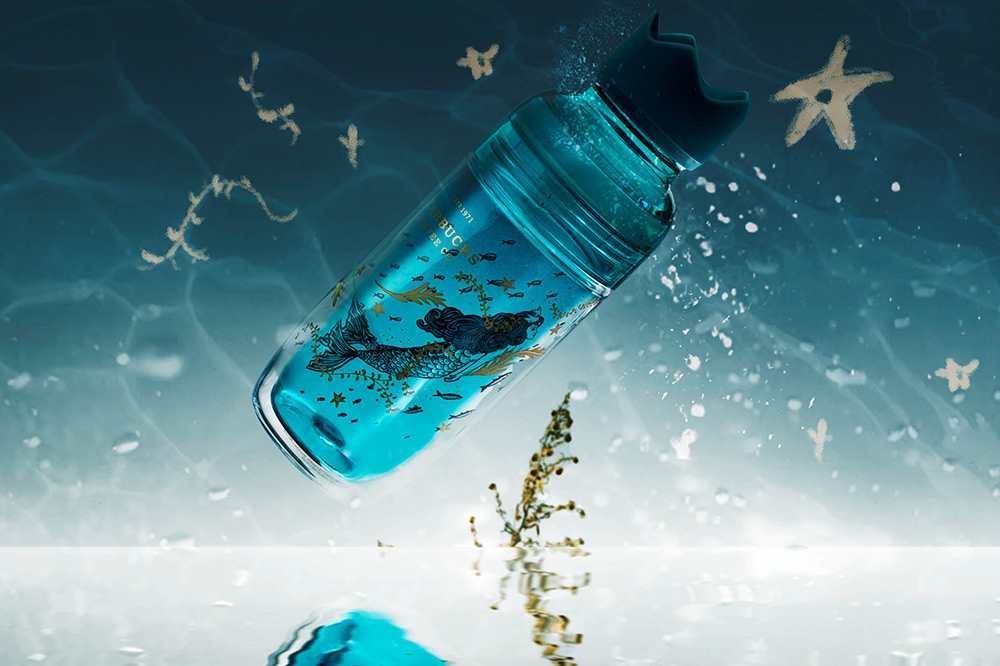 Then there is the transparent Dive bottle ($24.90) with a crown top and touches of gold, so you can see exactly what beverage you are consuming.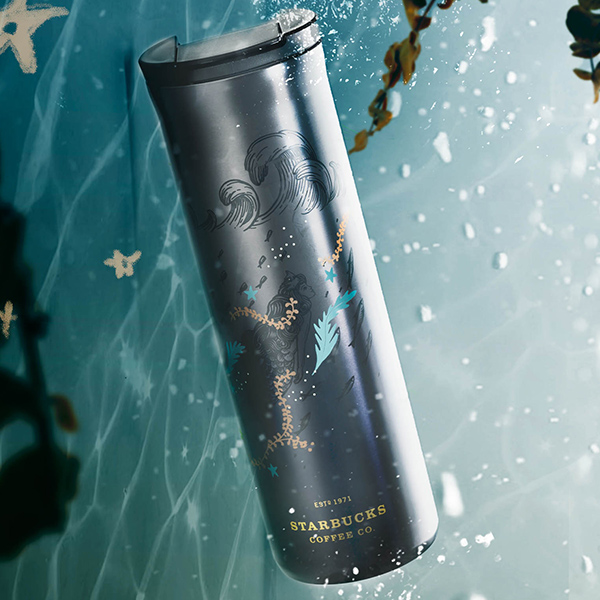 The Waves tumbler ($44.90) is perfect for those who want a touch of class and whimsy at the same time.
Also read:
Starbucks' New Pastel Mermaid Mugs & Tumblers Are A Nod To Its IG-Worthy Mermaid Drink & Rainbow Cheesecake
Aquatic elements galore
For those who are not mermaid fans, rest assured there are options for you too.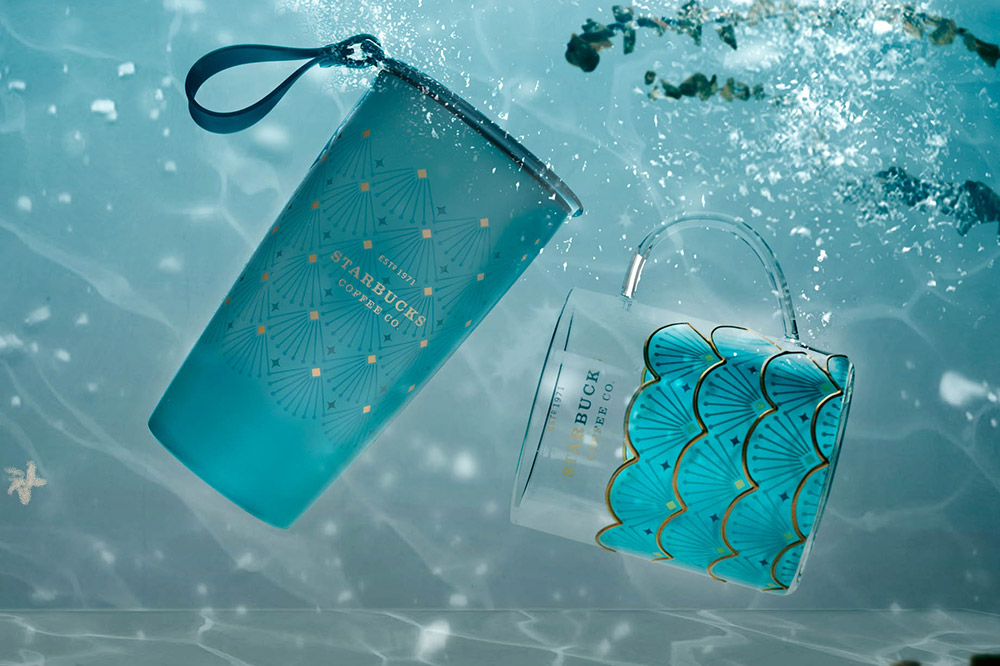 The scallop and twinkle details on the Scales collection are made for all water babies. These items are only available at selected stores ($39.90, left; $29.90, right).
If you're more of a minimalist, this chic grey Twinkle cold cup will be right up your alley. It is available at selected stores at $39.90.
Mermaid cups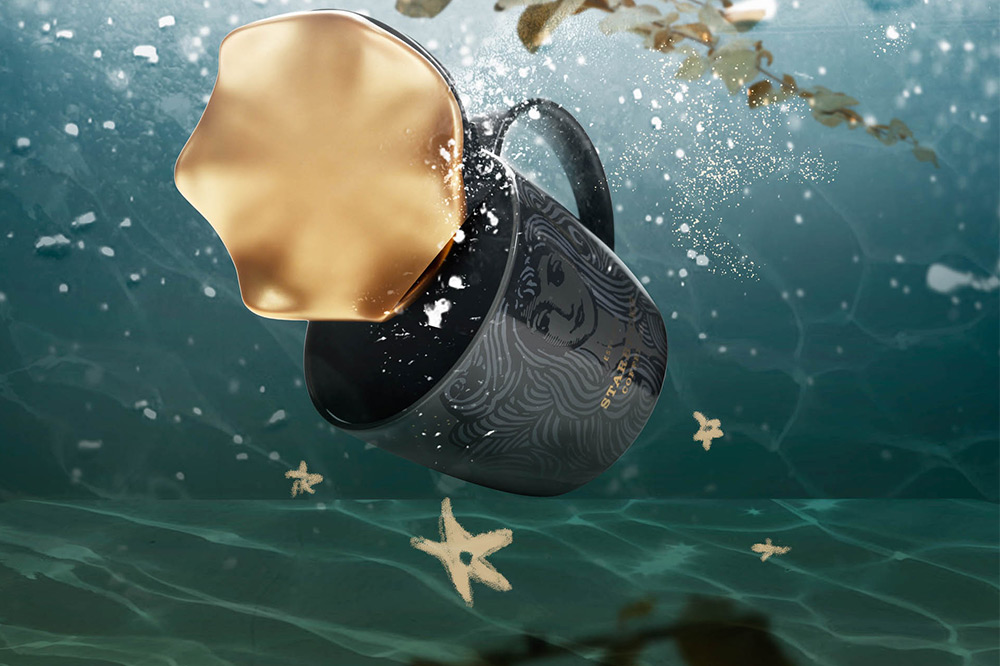 Make like royalty and rule the workplace with the 12oz Crown mug ($38.90).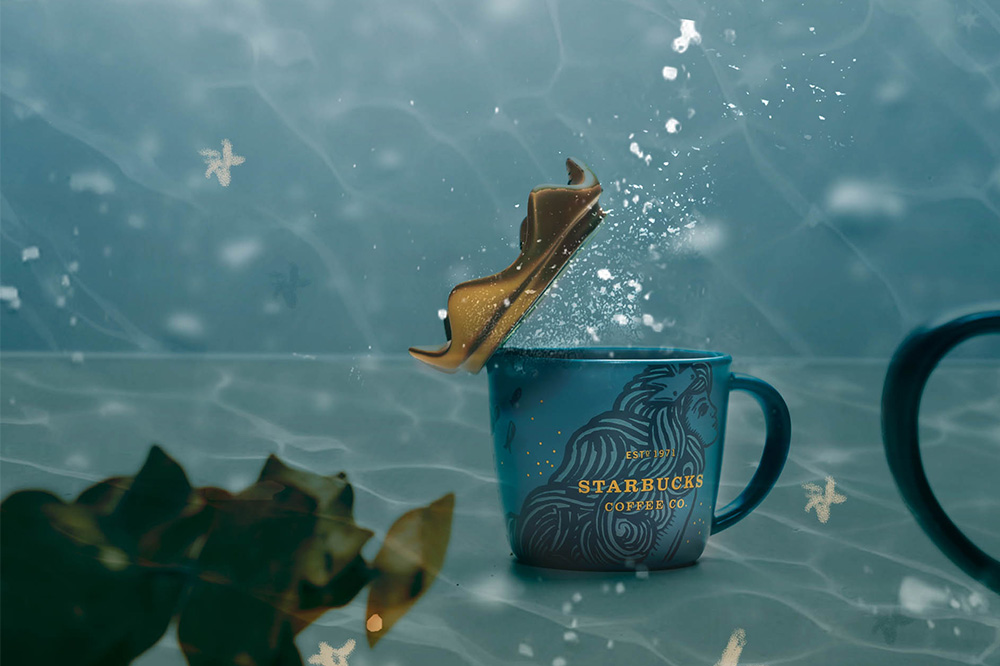 There is a smaller blue option available as well, the 3oz Siren's Tale mug. It is only available at selected stores at $24.90.
Starbucks Siren Bearista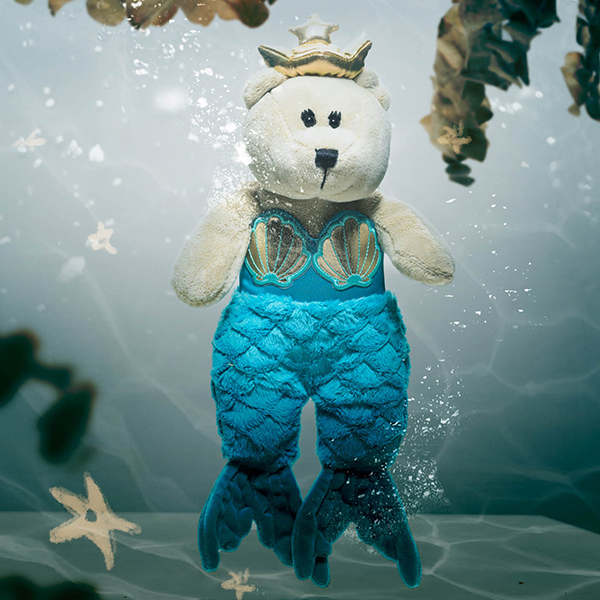 For the first time ever, Starbucks has also released a Siren Bearista Bear for its anniversary. With a crown on her head and a seashell bikini top, put it on your desk at work as a reminder of the queen that you are on the inside. It is available at selected stores for $34.90.
Starbucks' New Mermaid Tumblers, Mugs & Bearista Let You Be Part Of Its World
Starbucks' mermaid tumblers and more are available from 4 September 2019, so head down to check them out today!
Visit the Starbucks Singapore page to find out which stores are selling the merch you're eyeing.
Also read:
Starbucks' Mid-Autumn Collection Filled With Frolicking Bunnies Is Too Freaking Cute
All images courtesy of Starbucks Singapore