Starbucks Tote & Sling Bags
We're all guilty of blowing our money on tote bags — after all, name a better item that'll look swag with any outfit and easily hold all our barang. If the Fila x Starbucks collection was too hypebeast for your usual styling, these exclusive vinyl semi-transparent totes and slings from Starbucks should do the trick. 
With black and white designs, and features to hold all your essentials neatly, they'll make you convinced to add even more bags to your personal stockpile. 
The tote bags 

The tote bags come in 2 different colours, one tinged white and the other themed black. The thick straps of the bags also have "Starbucks" sewn along them and afford 2 different carry styles.
You can pose for a picture with the bag held by your side for that on-the-go vibe, or, sling the comfy straps on your shoulder. This allows you to conveniently move about without your belongings getting in the way of your daily errands.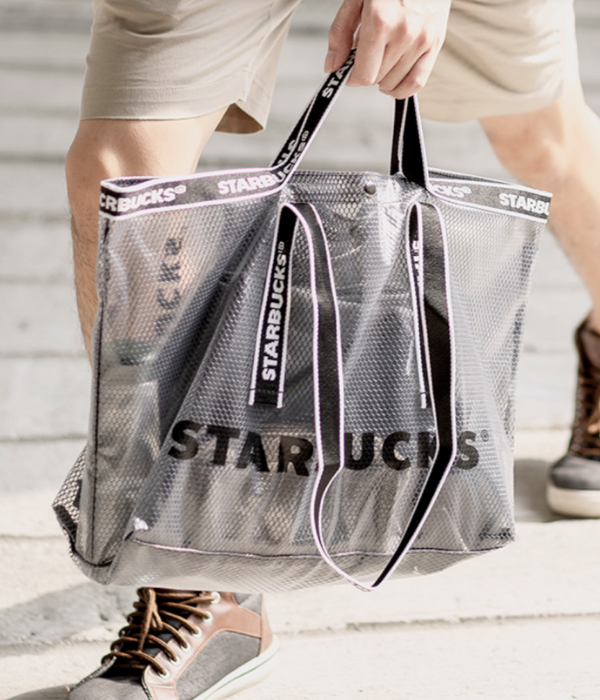 The tote even has an added zip pocket so you can safely store your wallet, phone and keys without the risk of losing them in the crowd of things you've thrown in. As the bag is made from vinyl, it'll be fitting to take out with you to the beach or the gym and simply wipe away any lingering sand, sweat or stains after. 
The tote bag is priced at $32.90 each.
The sling bag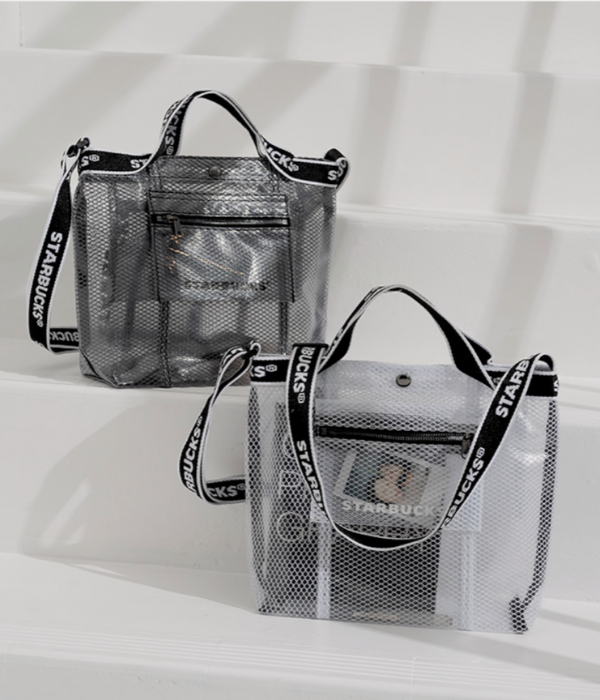 Looking for a smaller bag that you can stuff all your going-out necessities into? These Starbucks sling bags are the perfect size to carry about, whether you're going for a movie date or on a short hike with friends. 
Similar to the totes, there are black and white versions, with straps that allow it to be carried in more ways than one. You can pick between using the bag as a sling or as a hand-held mini-purse — whichever looks better with your OOTD.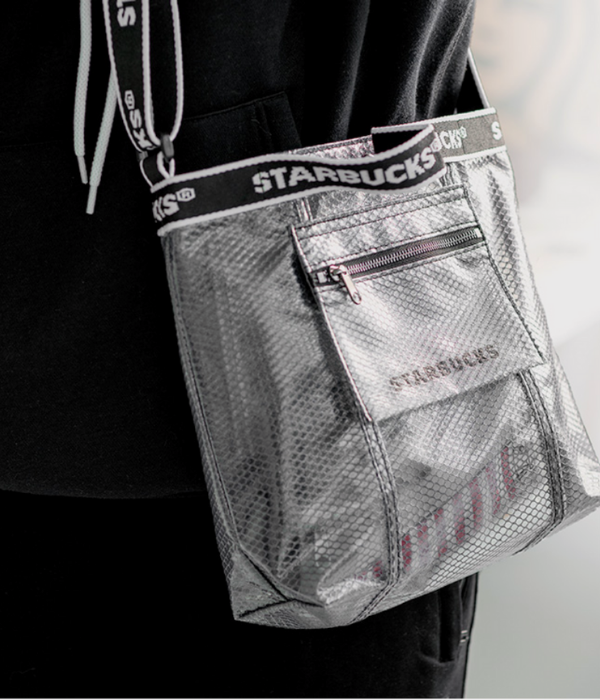 Furthermore, the sling bags have a zipper compartment on the outside too, providing added space for you to throw in a lip balm or 2. 
The sling bags are priced at $26.90 each. 
These Starbucks Semi-Transparent Bags Are The Final Touch That'll Complete Your Street Style Outfits 
The bags are available on the Starbucks website from 30 August 2021, for Starbucks Rewards members only with payment via Starbucks card. If you're not a member yet, you can sign up on their website here. 
If you've been on the hunt for a piece to complete your outfits, these bags might just be it. And since there are 2 variations, why not mix and match with bae or your BFF so you can enjoy the best of both worlds. 
All images courtesy of Starbucks Singapore.
Also read:
Nissin's Cup Noodle Pouches Look So Realistic You Can Take Instant Meals To The Next Level