Sakura-Themed Disney Pop-Up
Singaporeans might finally get to visit Japan this June holidays, but for those who can't wait, Suntec City has a new sakura-themed Disney pop-up for you to get a feel of Spring. 
Featuring all-time favourite Disney characters like Winnie The Pooh, the pop-up also includes a Sanrio merchandise store, where you can expand your Sanrio collection. Read on to find out more about this kawaii pop-up, which runs till mid-June 2022. 
Disney Pop-Up
At the pop-up, remember to smile and strike your best pose, as their backdrops with various Disney characters allow you to take that perfect Instagram photo.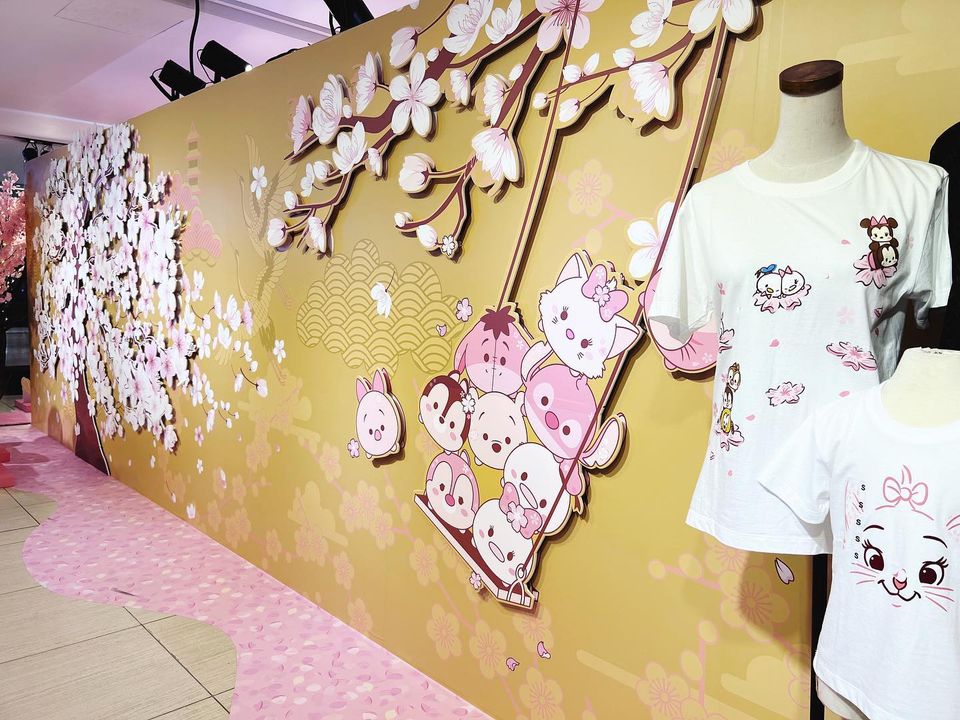 Right at the entrance, you'll spot some adorable Disney Tsum Tsum stacked on top of each other while playing on a swing. Upon closer inspection, all of them are in pink hues, which match the sakura theme. 
Further down left, a gorgeous cherry blossom tree also awaits you, making it an excellent photo spot.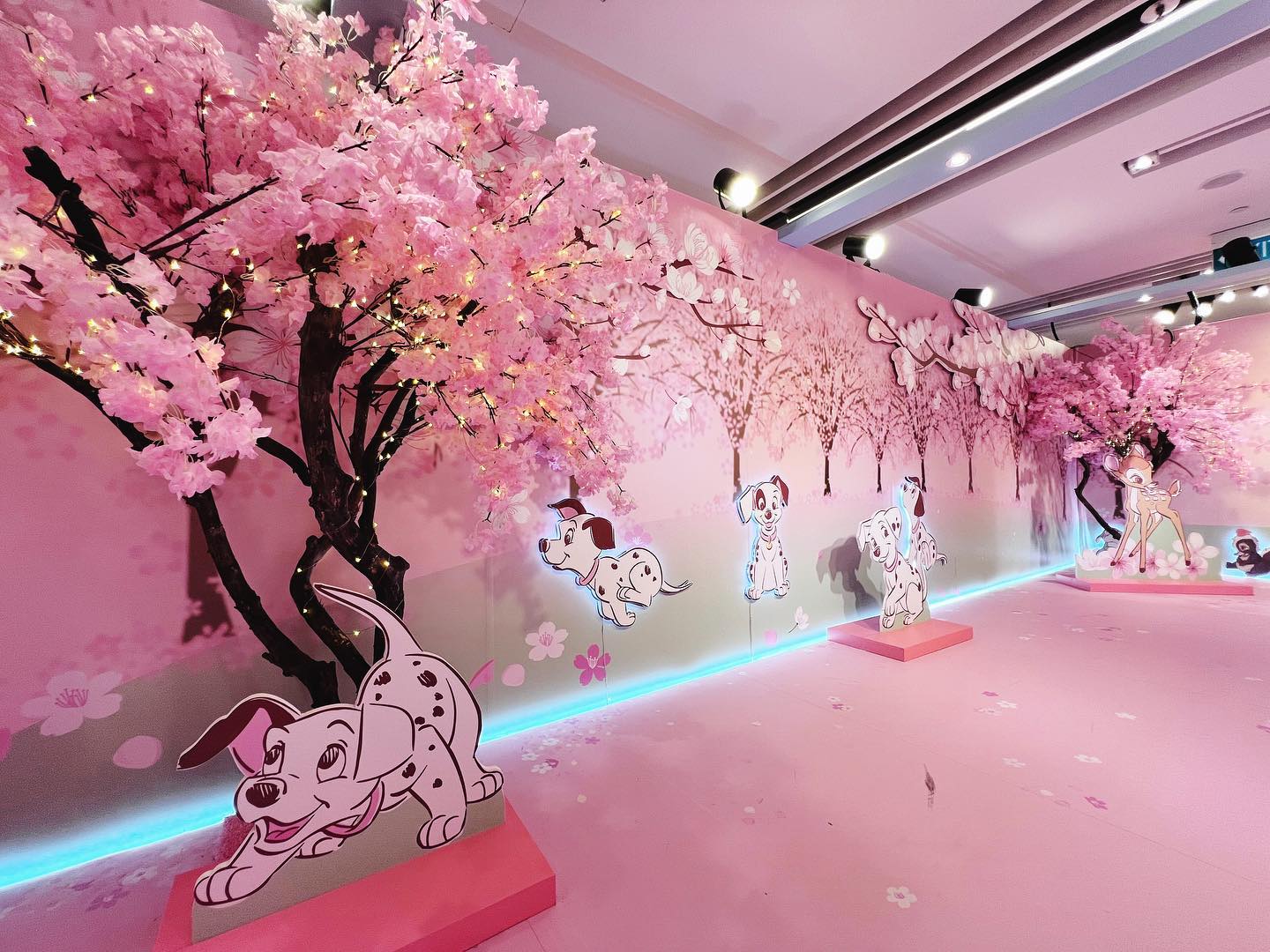 Pretty in pink, the next backdrop features a couple of cherry blossom trees spruced up with fairy lights that give a lil' extra touch. Here, you can snap photos with the mischievous Dalmatian puppies, alongside Bambi found at the corner.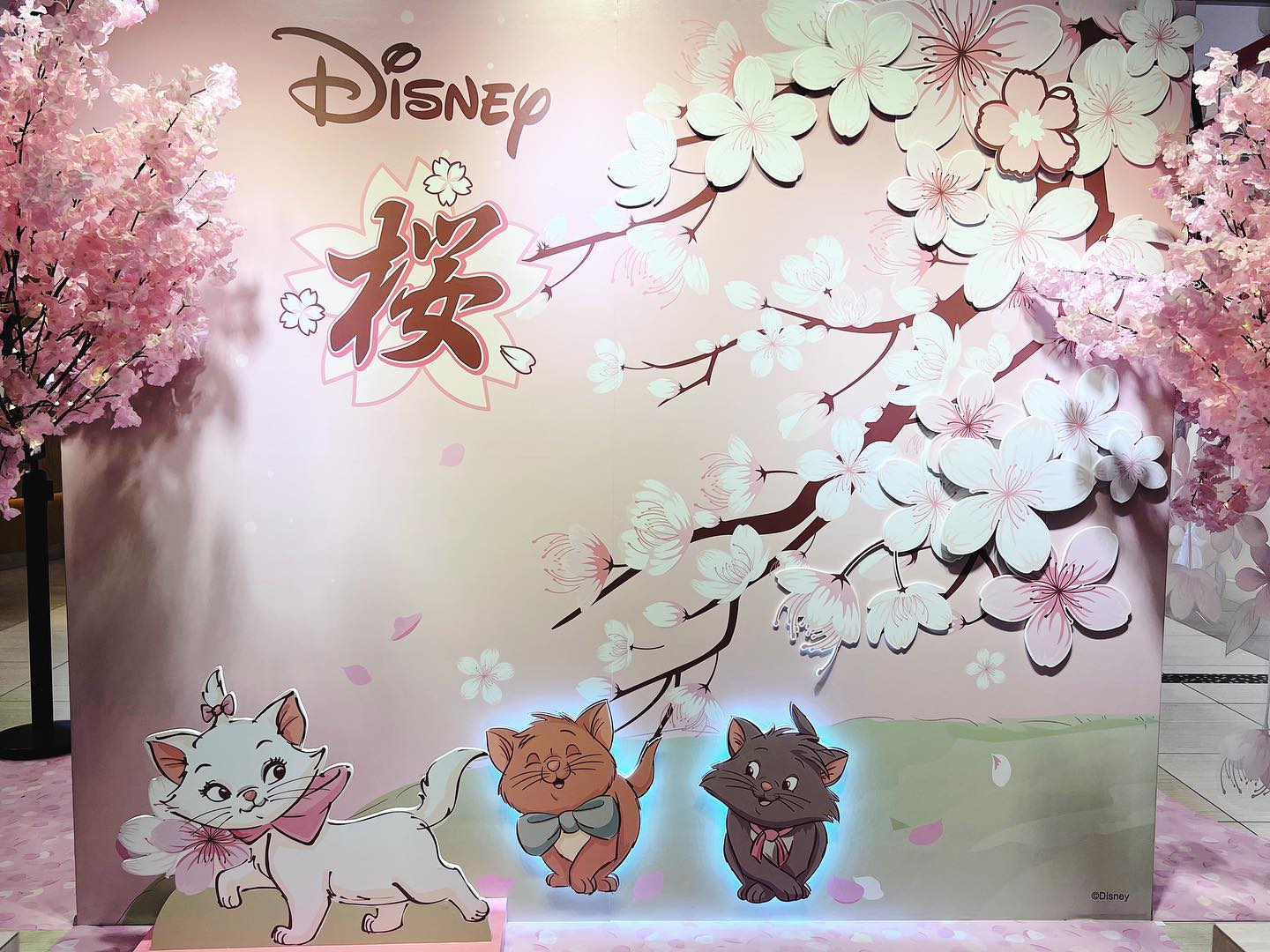 Channel your classy and elegant side while exploring the sakura-filled pop-up with Marie and her brothers, Toulouse and Berloiz.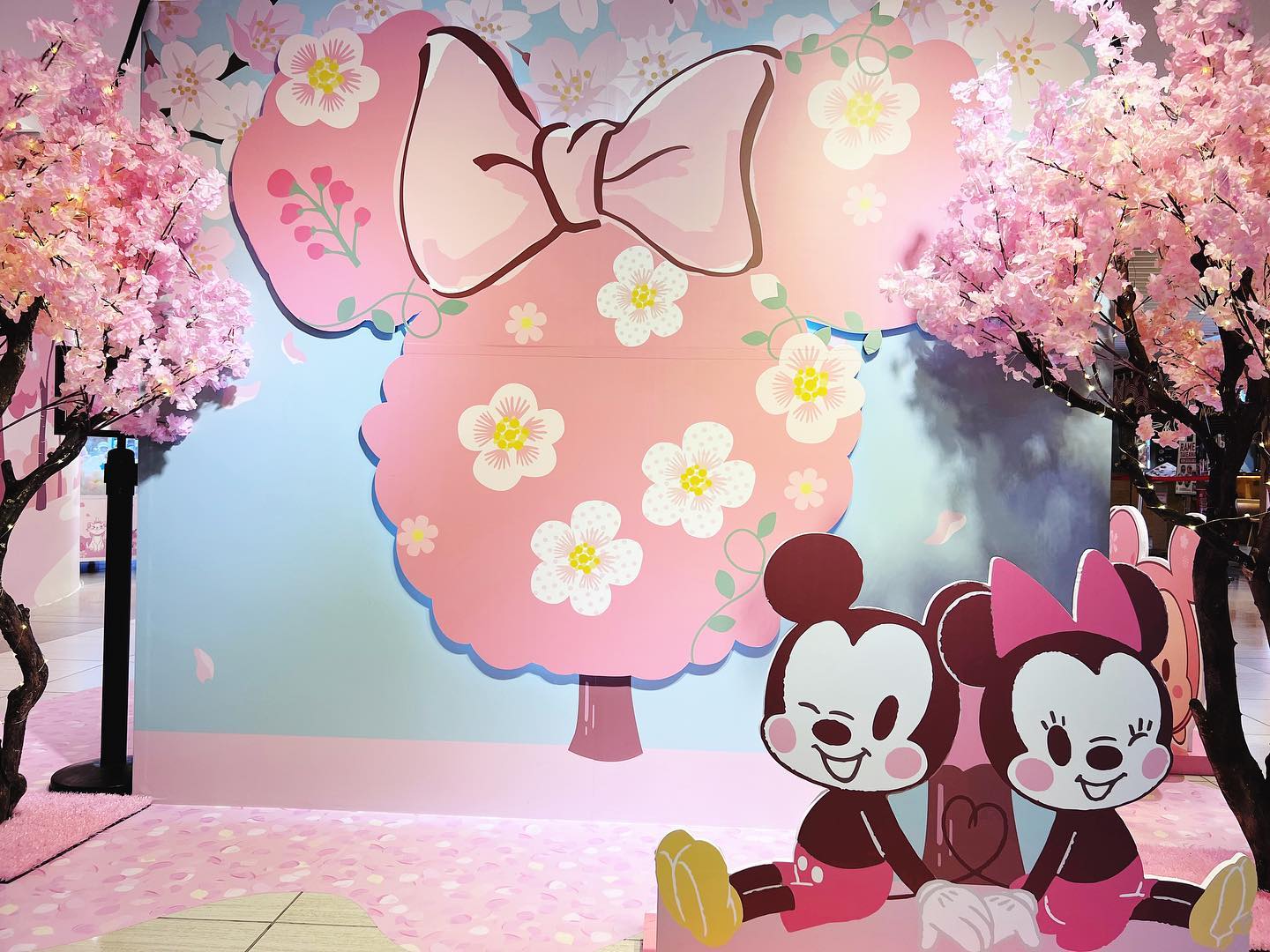 Similar to how Mickey and Minnie are a pair of lovebirds, you and bae can also snap a lovely picture with a cherry blossom tree shaped like Minnie in the background.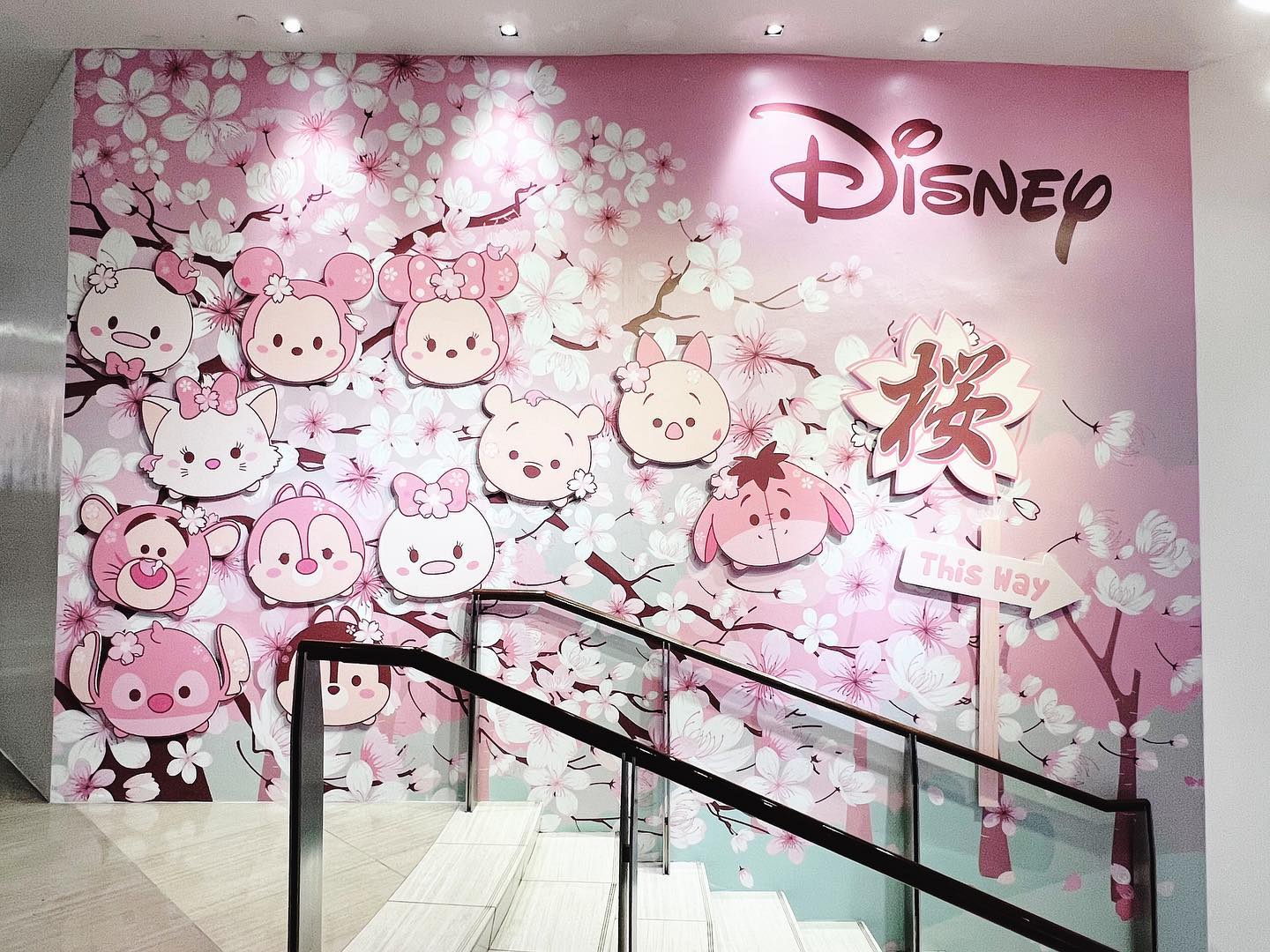 Whether you're entering or exiting the Disney pop-up, the staircases on each end also feature an aesthetically-pleasing backdrop like this one with Disney Tsum Tsum.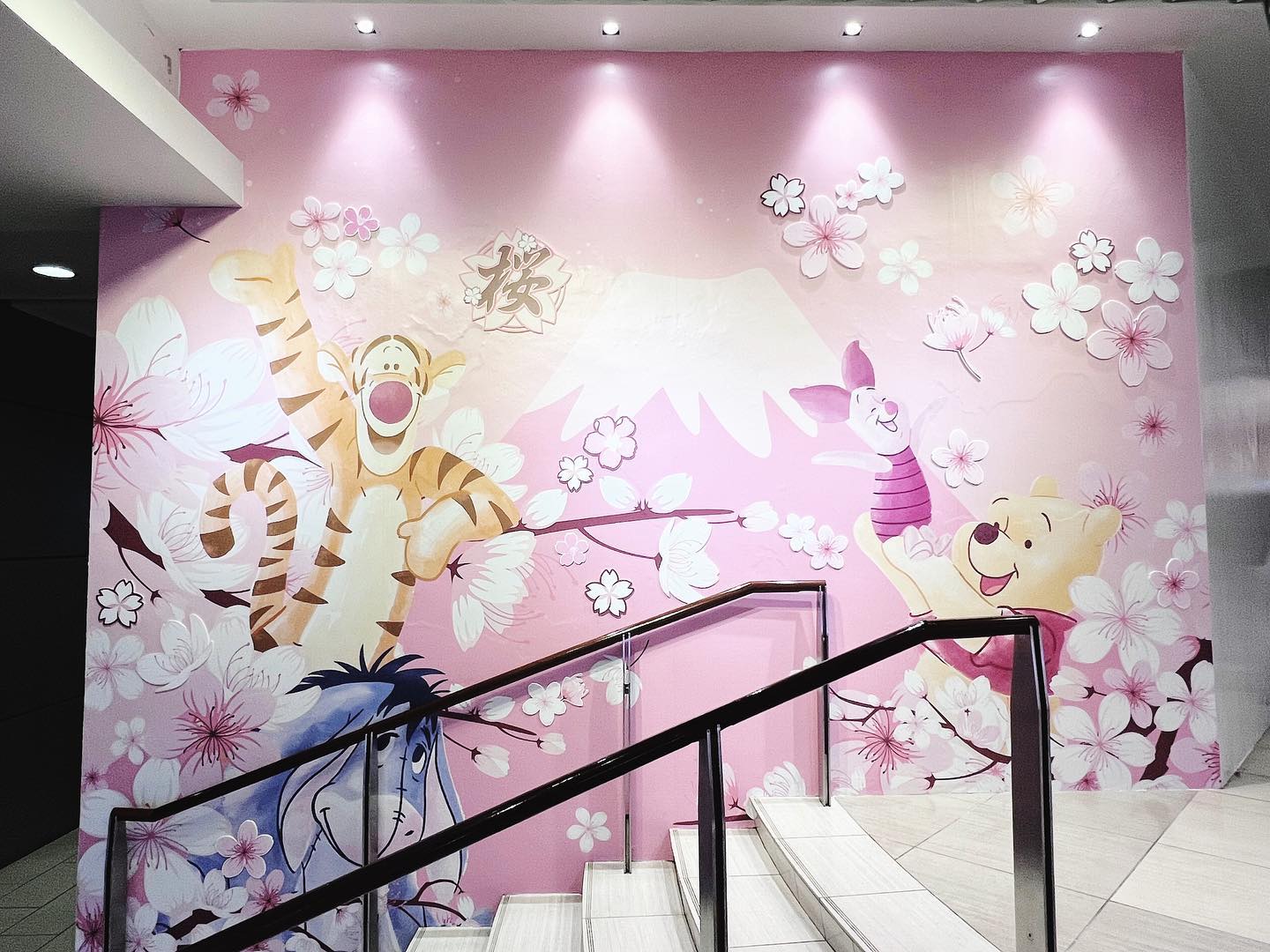 On the other side, there is a backdrop with Winnie The Pooh and friends, and it even features Mount Fuji in the background. Perhaps seeing this would make your desire to travel to Japan even stronger than before. 
Sanrio merchandise
Don't leave immediately once you're done with checking out the Disney pop-up, as there is also a Sanrio merchandise corner. From Hello Kitty to Gudetama, the store carries an array of exclusive items that you can't find anywhere else.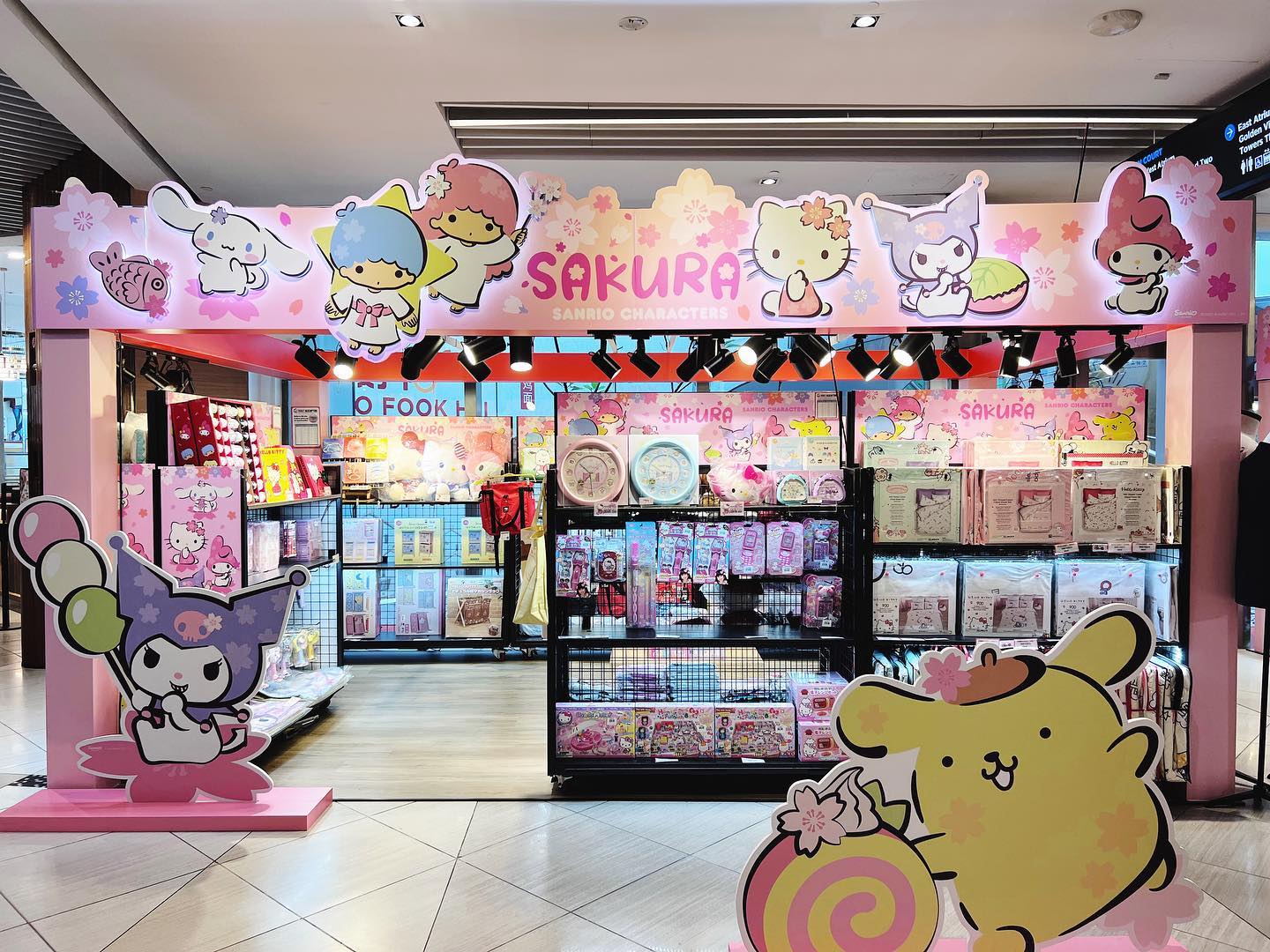 Chances are, you'd be drawn to the characters' cut-outs even before stepping inside the store, as they are super adorable and Instagram worthy. 
Once inside, you'll find apparel like T-shirts in adult and children's sizes, so you and your little ones can go for a twinning look. Plus, there are other items like stationery and bags that will prepare you for a new semester in school.  
If you're on the search for new kitchenware, the merchandise store also has you covered. They offer bento boxes shaped like Hello Kitty, water bottles, cups, and also plates in designs of Little Stars and My Melody. 
Get A Taste Of Spring In Japan With This Sakura-Themed Disney Pop-Up At Suntec City
If you're unsure what to do this coming long weekend, why not head down to Suntec City for the Disney pop-up? The pop-up promises fun for all ages, and you might even leave with a memorable picture with bae. 
The sakura-themed Disney pop-up is located at B1, in front of Cow Play Cow Moo. For more information, you can visit Goldwood's Facebook page.
All images courtesy of Goldwood. 
Also read: 
ALDO x Disney Has A Sparkly Fairytale Collection With Heels & Handbags For A Stylish Happily Ever After