Super Ring Makeup
If you grew up in Singapore or Malaysia, you're probably familiar with the neon orange culinary phenomenon known as Super Ring. You'd also be familiar with the after-effects of eating it: orange-stained lips and teeth. In case you were wondering how to get the orange tint on your lips without actually eating the cheesy snack, wonder no more. The folks at Malaysian branding agency, PlanBe Design, have literally made up a Super Ring makeup line.
Before you get too excited, we'd like to repeat that this is not a real thing. PlanBe Design did this just for fun. Their Facebook post has since gone viral, with over 5,000 shares at the time of writing. So who knows? The Malaysian company that manufactures Super Ring, Oriental Food Industries, might just come knocking on their doors.
Let's take a look at the made-up makeup line-up!
The concept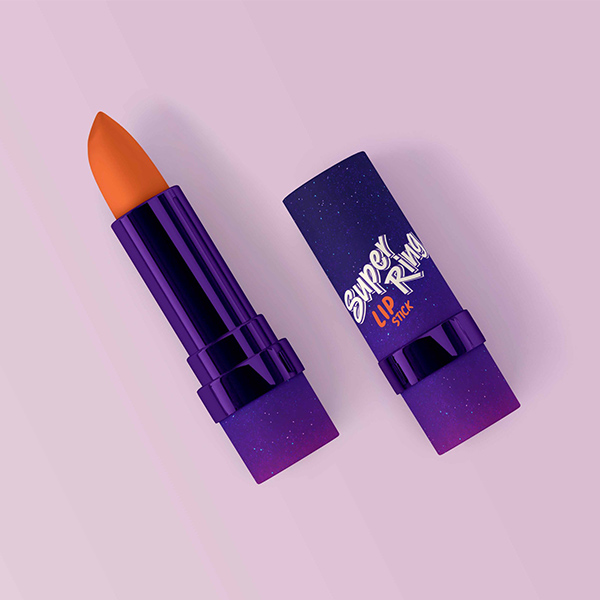 Of course, the imaginary collection has to have a bright orange lipstick. We especially appreciate the attention to detail when it comes to the packaging. The same sparkly purple background and font from the packet of the OG snack are repeated on the tube. But then again, we wouldn't expect anything less from a design agency.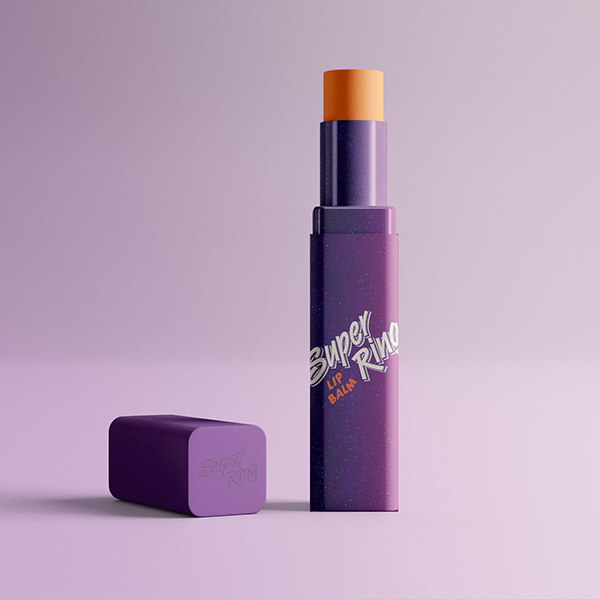 They also created a lip balm just in case you need to moisturise your lips after the natural exfoliation that occurs after eating the snack.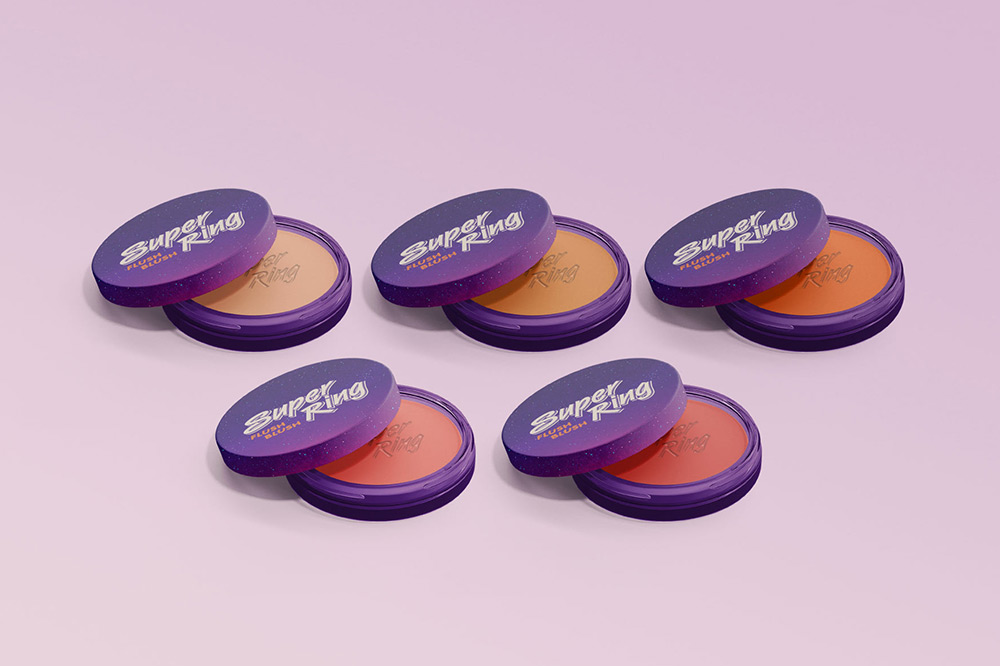 If you're a messy eater, you might find that even your cheeks have a slight tinge of orange after you're done with a packet of Super Rings. PlanBe Design's Super Ring makeup line also includes a Flush Blush with 5 different shades, from nude to the same striking orange hue as the lipstick.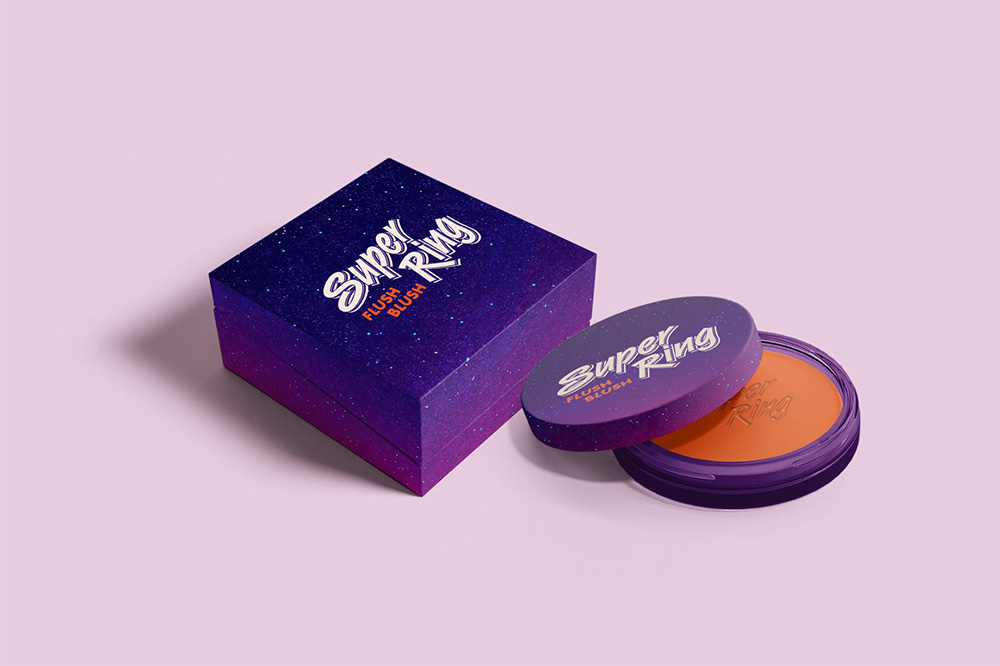 It's awesome because it looks so real. Even the box that the blush comes in looks like it could be a legit box you'd find on the shelves of a makeup counter.
Super Ring Makeup Is Not A Real Thing But We Wish It Was
As mentioned earlier, the Super Ring makeup line is just for fun—a much-needed commodity in these times. Here's hoping that Oriental Food Industries recognises the golden (or should we say orange?) opportunity that awaits them here. After all, lots of beauty brands have collaborated with food manufacturers to produce makeup inspired by iconic snacks, such as Etude House x Hershey's and many more.
All images: Source
Also read:
Loewe's New Coriander Perfume & Candles Are A Dream Come True For Coriander Lovers