Dealing With A Surprise Pregnancy
"My friend's sister, Valerie, didn't know she was pregnant for the entire 9 months. Then 3 days later, she gave birth," my colleague said to my disbelieving face.
Hearing this broke my brain. I thought stories of undetected, surprise pregnancies were the stuff of internet legend. How could a person not feel a human being moving and growing inside of them? And this happened in Singapore?
"Oh, and she was 20 when it happened. The baby's father is Malay Muslim, and she's Chinese Christian. Now, she's 28 and they're married."
Valerie's story is a story of how love overcomes all. But it is neither a fairy tale nor a romance epic.
Rather, it's the story of how she almost broke up with the love of her life, until the surprise pregnancy and birth of their first daughter eventually brought them back together.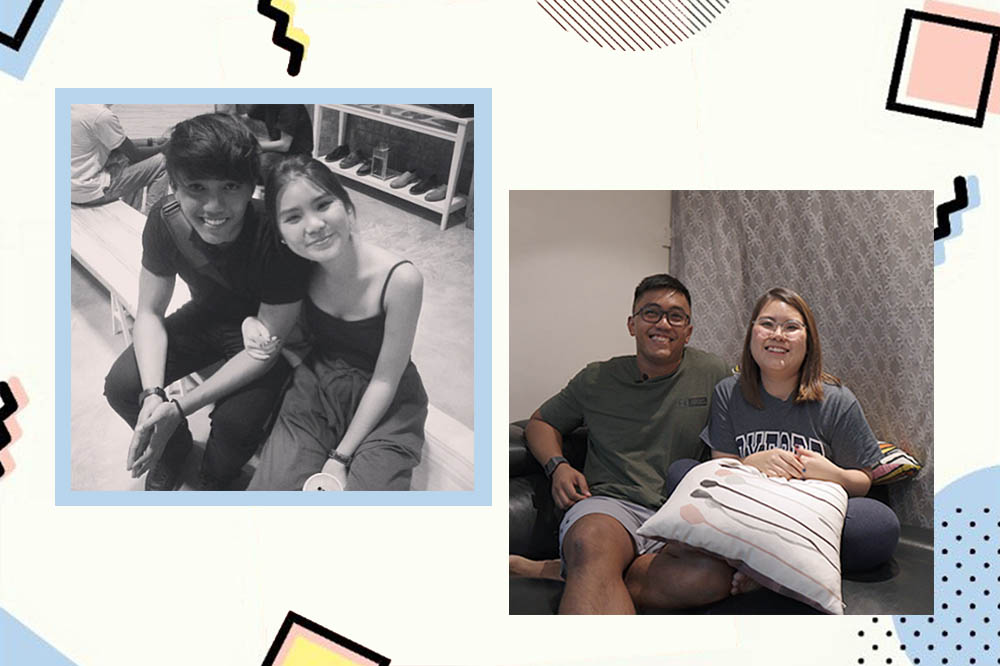 Danial and Valerie, 10 years ago and now
Dating Danial and learning she was pregnant
Valerie and Danial first met at Ngee Ann Polytechnic's RED Camp in 2008. The two initially didn't get along and lost touch when Danial dropped out of poly to pursue a private degree.
A few months later, the pair reconnected after a chance meeting at ION Orchard's Uniqlo. Over McDonald's study dates and midnight Facebook chats, their friendship blossomed into romance. However, Danial was involved with several other girls while they were dating.
"At 18, my view of love was just about giving my all to that person, even if it meant sacrificing myself in the process. It's a lot about the feeling the person gives you."
"Dan was someone who carried a lot of emotional baggage. But I kept allowing him to come back into my life because I saw his soft and vulnerable side," she explains.
A strained 1 year and 9 months later, Valerie decided to call it quits. It was then she discovered she was pregnant.
The kicker: three days after she learnt she was expecting, Valerie gave birth to Nasya, a healthy 2.97kg baby girl.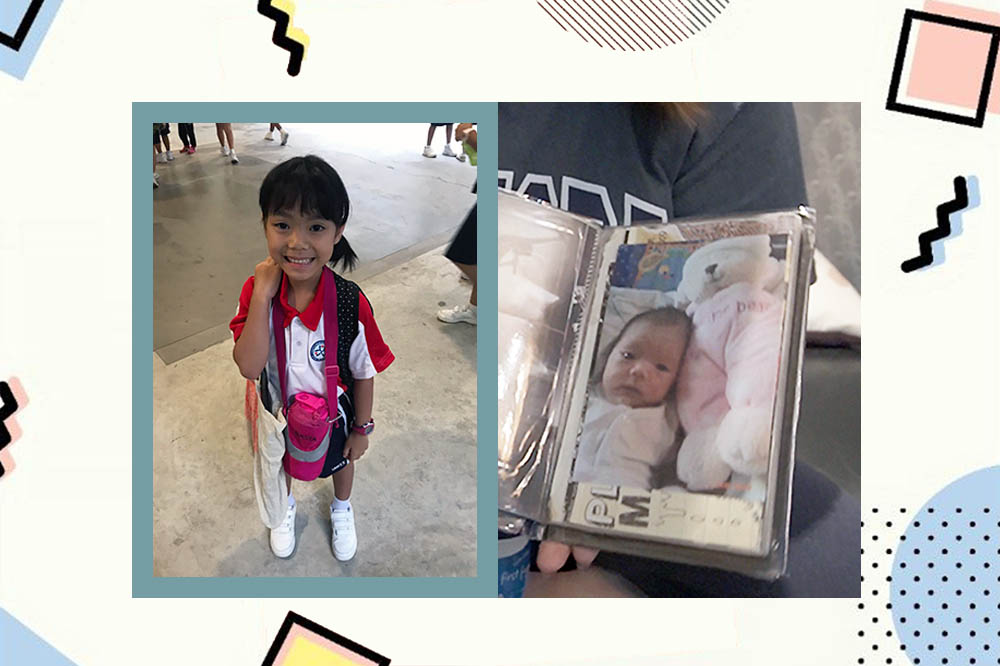 Nasya at age 7 (left), as a baby (right)
Deciding to raise Nasya alone
It wouldn't be an exaggeration to call Nasya a "miracle baby".
A clinic test and two home tests had turned out negative. With no pregnancy symptoms or obvious baby bump, her doctor had dismissed Valerie's lack of period as 'chronic gastric'.
Valerie's parents were shocked but welcomed the birth of their first grandchild. However, Danial's family didn't react well; his father was vehemently against the idea of his teenage son bringing up a baby.
So, at 20, Valerie decided to raise Nasya alone.
Part of the reason was that the new parents' turbulent relationship had made Valerie doubt if Danial was ready to commit. If they were to marry, she wanted to make sure it was for love.
"When we had Nasya, Dan was only 19. At that age, it's not easy for most guys to quickly understand what it is to be a father."
"I didn't want to force Dan to marry me just because we had a child. I didn't want us to look back and regret that we got married too early, and to blame each other or the kids."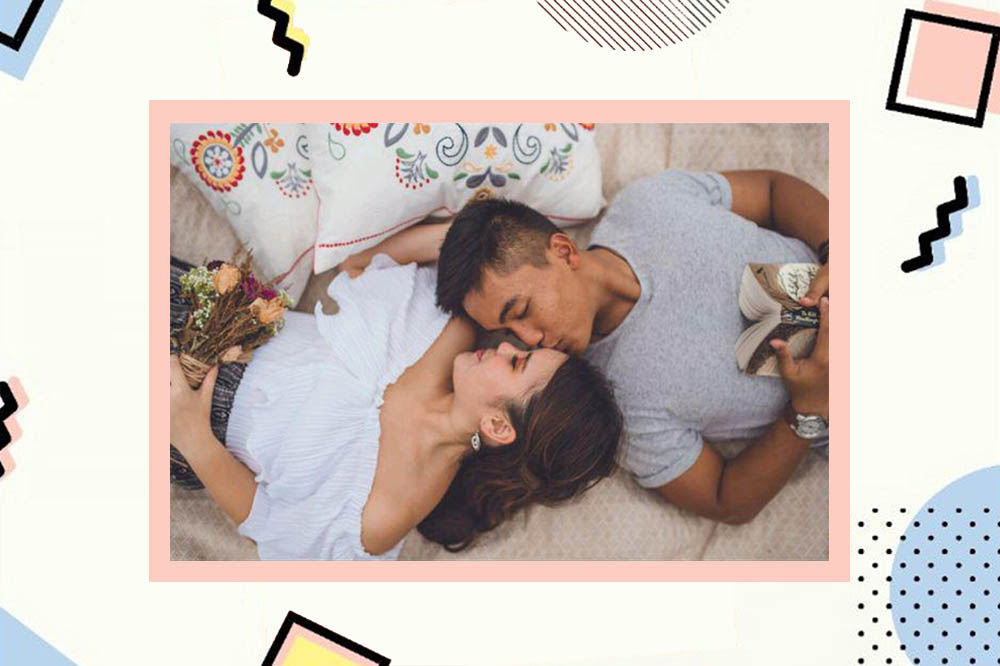 More importantly, the new mother was determined to create a better future for her daughter. Previously, love to her meant a series of emotionally-charged actions. Now, love was about "thinking properly first" and making fewer mistakes.
"I realised you don't have to be with a person to love them because loving someone is not about possessing them, but understanding and giving them what they need at that time in their life."
"Choosing not to be with him was my way of loving him. By giving him space and time to grow, I felt he could maybe find happiness with someone else."
Also read:
How To Know When To Breakup With The Person You Love By Someone Who Recently Did
Realising Danial was a changed man
For the first two years of Nasya's life, Valerie only texted Dan to update him about Nasya. They met on weekends when Valerie snuck Nasya out of the house without her parents' knowledge.
In 2013, Valerie's mum unexpectedly invited Danial over to their home for Christmas. That was when Valerie noticed Danial had become a changed person.
He had learnt to control his temper and communicate more effectively. He also became more involved in their family life by doing chores such as preparing Nasya's milk powder and staying by Nasya's bedside till she fell asleep.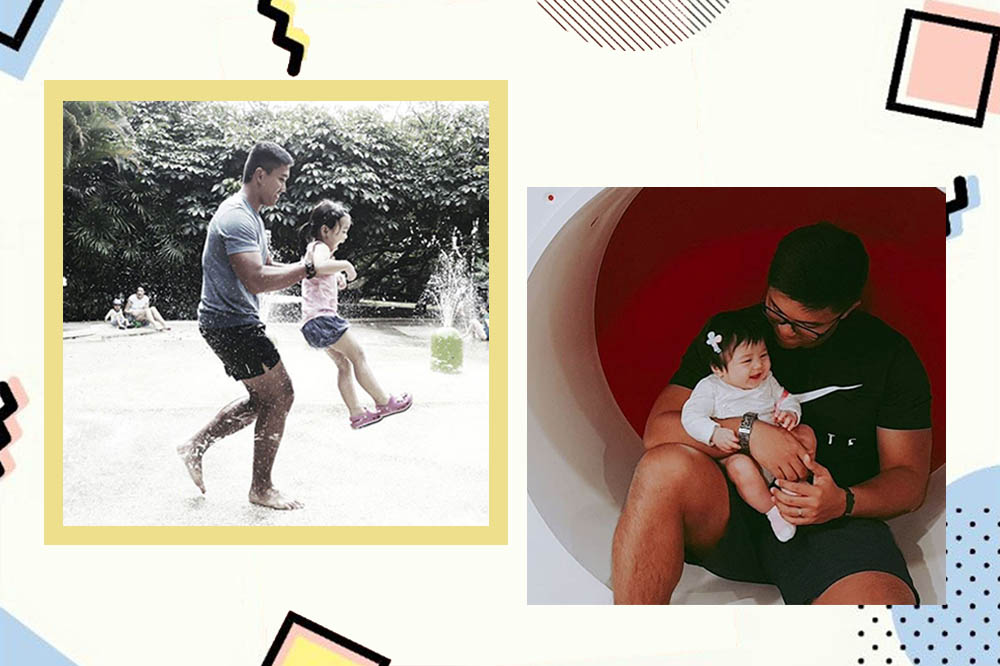 Danial and Nasya playing (left), Danial carrying Noelle (right)
Unbeknownst to her, the thought of Nasya calling someone else "Daddy" had weighed heavily on his mind. It was this unsettling feeling that motivated his transformation.
"When Dan came back, I felt it was no longer just me working hard for the relationship. Before, I really felt like I was trying to love a kid. Now, it's more like I'm loving a man who is trying his best to love me."
On her 23rd birthday, Dan proposed and Valerie happily said "yes".
Changing Her View On Love
Three years after their wedding, Valerie and Danial felt Nasya was ready to be an older sister. In 2018, their second daughter, Noelle, was born.
"Having kids is a testimony of your love. I think our love matured and became different because he became a man. And I wanted to make a family with this man."
"In the two years without seeing Dan, I picked myself up again and learnt to love myself first. That helped me love him better because we stopped hurting each other unnecessarily, and doing things that were for the sake of our own pride."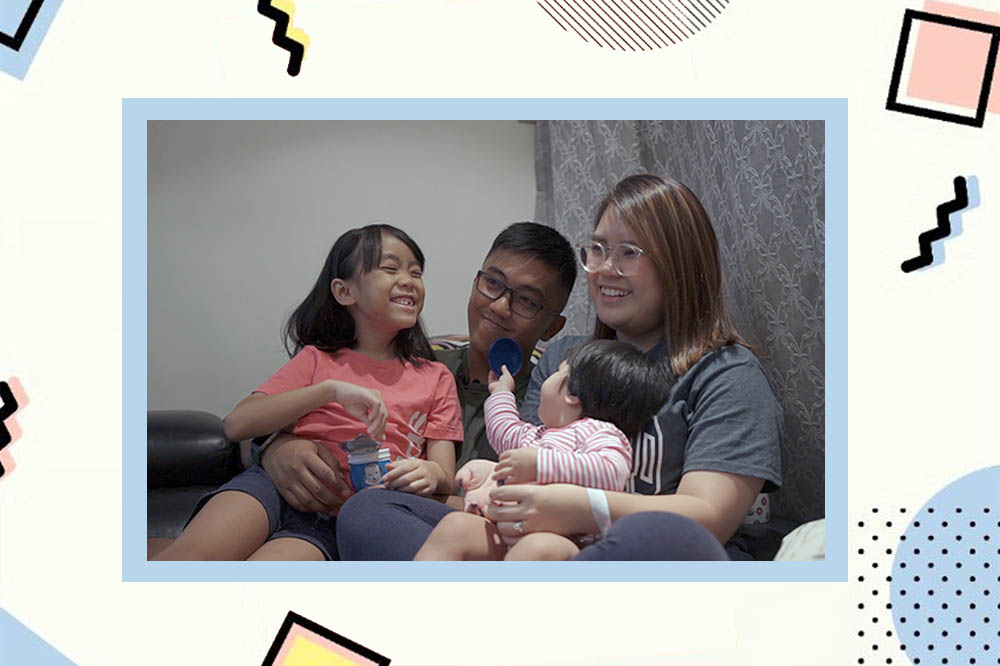 Turning to Danial, Valerie adds, "I hope 60 years down the road, we will still be cheeky with each other."
"It's not about how long we're married, but remembering why we got together in the first place, and there's no other person I can see myself spending my life with."
"And that's why love is more of a choice than a feeling lor!"
Also watch:
All images are courtesy of Valerie Cheng.