Taiwanese Gay Couple Wedding Photos
Taiwanese YouTuber Tyla has released a series of wedding photos on his Facebook page, and they look epic. If you are looking to get married in the near future, this could be the art direction for the shots you might want to achieve with your future hubby. 
The photos were executed by LinLi Boutique in Taipei, which specialises in breathtaking photography for couples in love. 
Features Tyla in a wedding dress
Earlier this year in May, Taiwan became the first Asian country to legalise gay marriage. Since then, we have seen a few images circulating online of gay weddings featuring two men in a suit.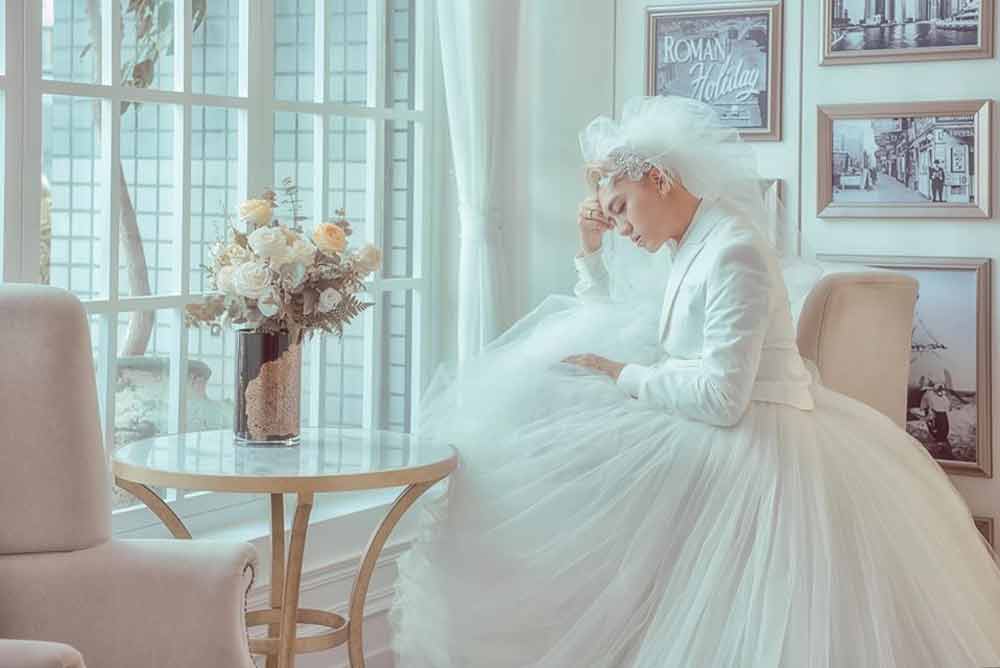 Source
The star of the wedding photos, Tyla, explained in Mandarin on his YouTube channel that it was always his dream to don a wedding dress—and so he did.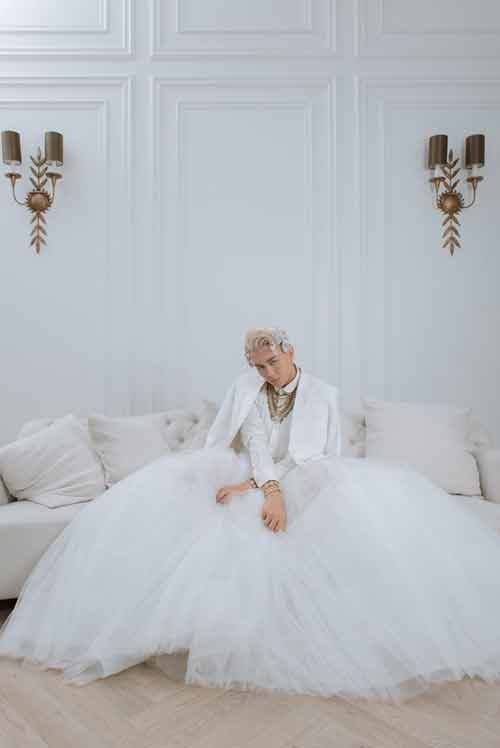 Source
While he is not the first person to do so, the photos turned out fabulously, which make him an inspiration to many men who want to walk down the aisle in a wedding dress.
Also read:
11 Pre-Wedding Shoot Locations In Singapore For DIY Couple Pics With Just A Tripod
Photoshoot in 3 different locations
The photoshoot took place at 3 locations: a bridal studio, a flower shop and Shalun Beach near Taipei.
At a bridal studio 
The first series in a bridal studio includes some black and white photos and coloured ones. A few of the shots show Tyla posing in his wedding dress, excited about his big day. 
At a flower shop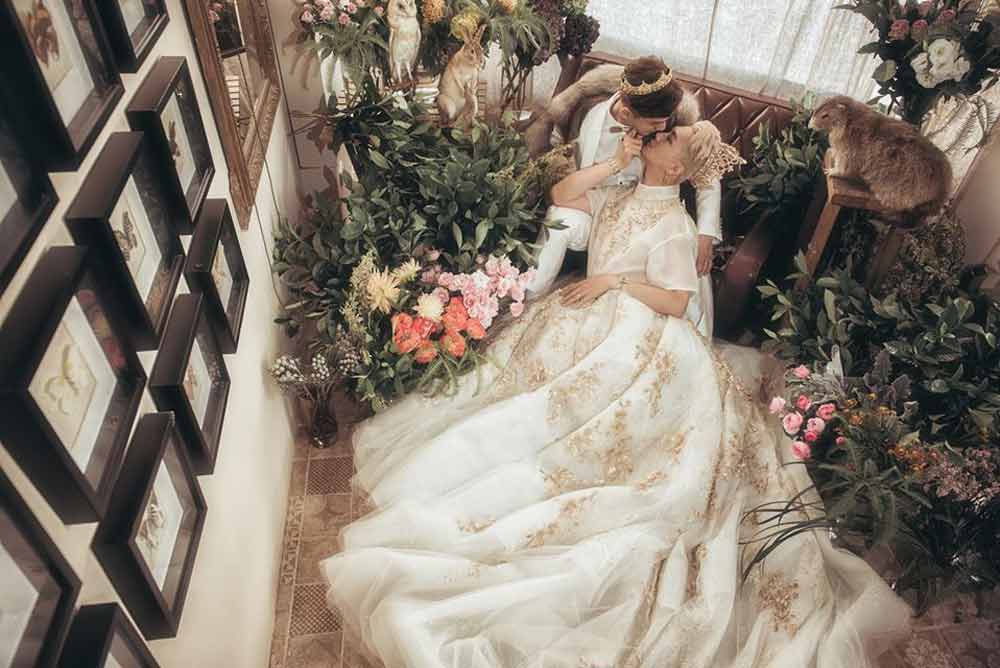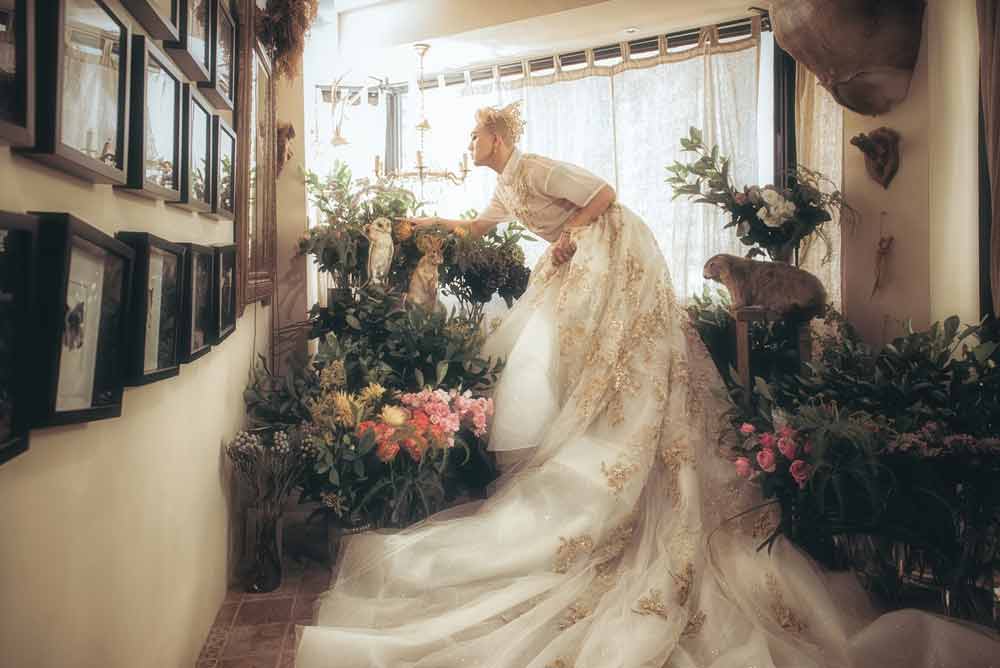 The second series of photos was shot in a boutique flower shop, CHENG&MACH. Surrounded by lush blooms and taxidermy animals, the photos are reminiscent of a Gucci ad.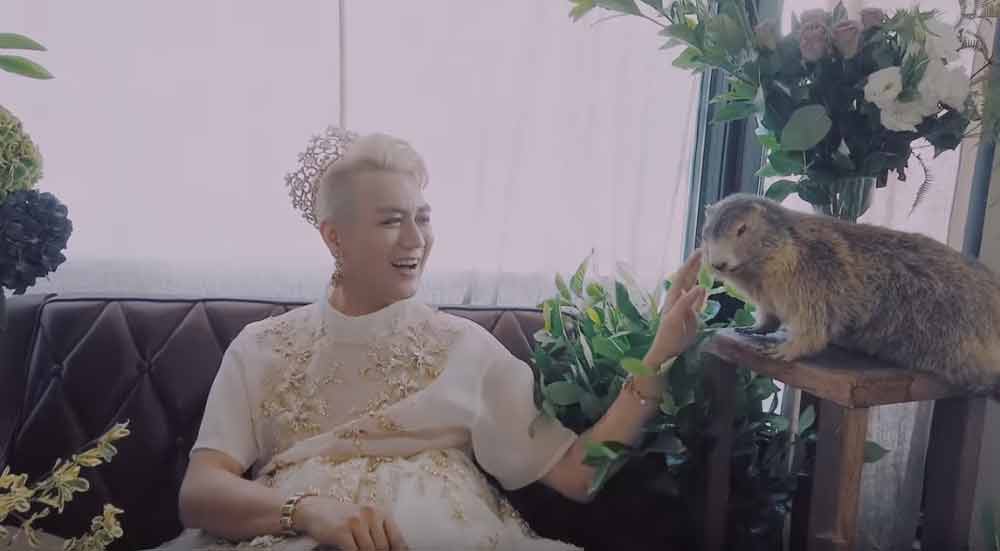 Source
In a behind-the-scenes YouTube video, Tyla jokingly mentioned he felt like a Disney princess during the shoot. He even sang to the taxidermy beaver with a tiara on his head.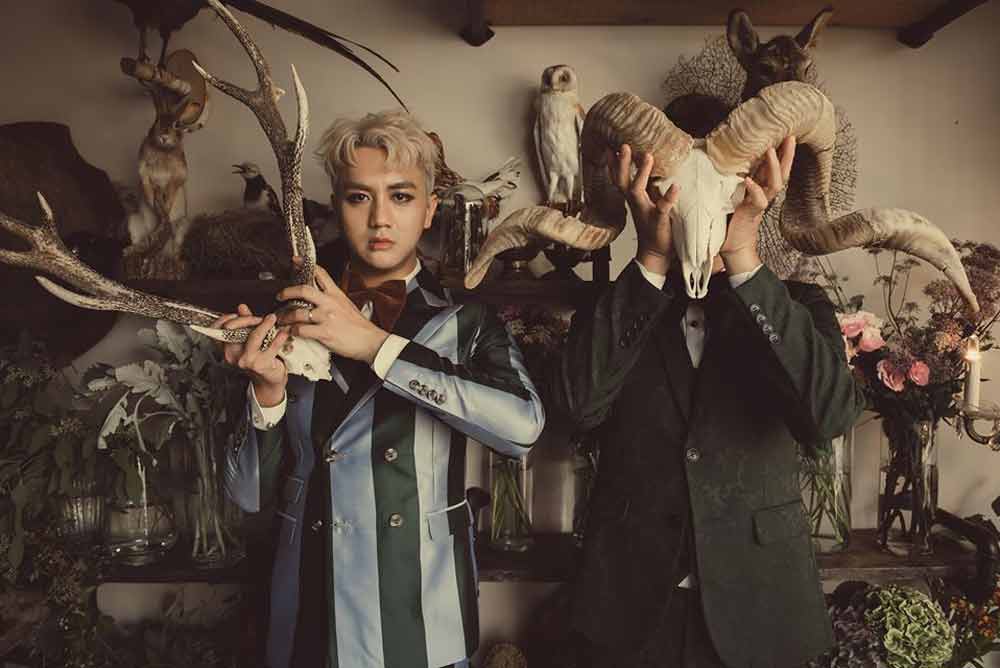 Source
For this series, the husband-husband duo appear in patterned suits as well.
At Shalun beach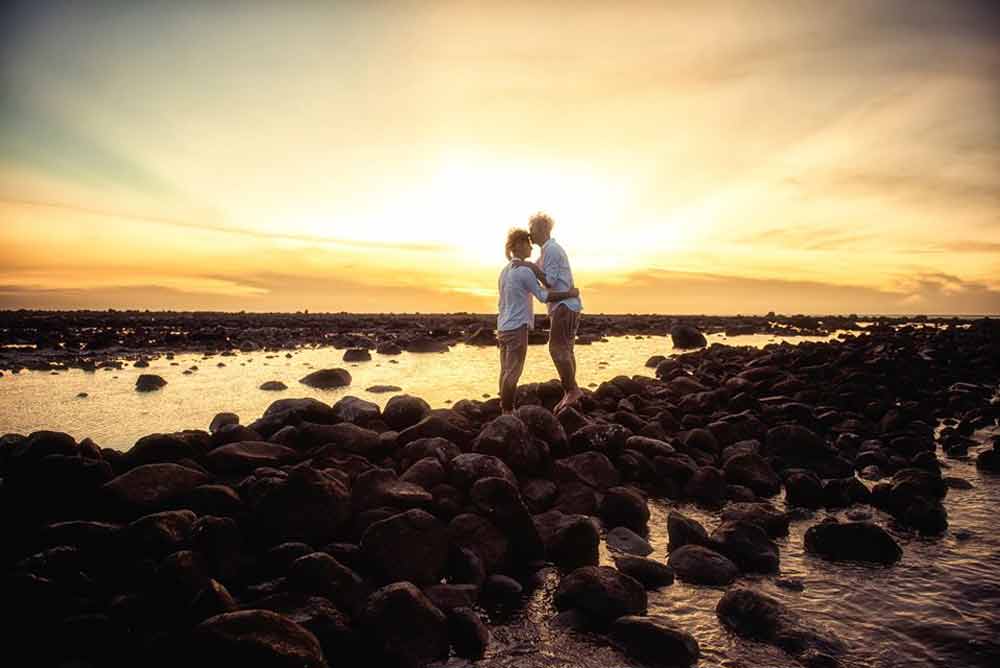 Source
The third part of the photoshoot took place in Shalun beach, a secluded beach near Tamsui, a popular tourist spot.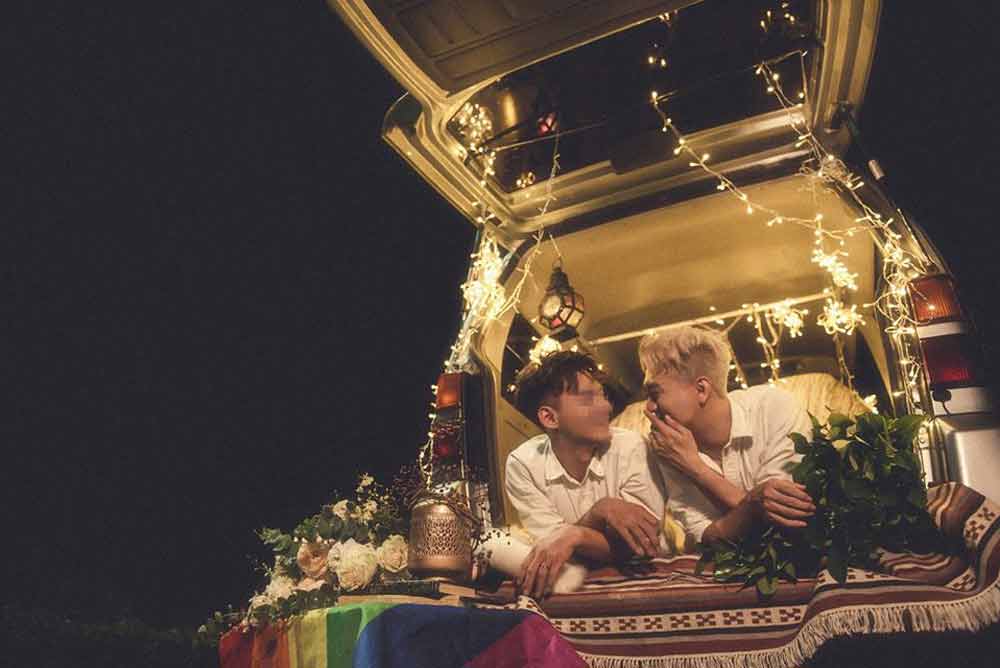 Source
Besides gorgeous sunset shots, Tyla decorated a minivan with fairy lights, to form a backdrop for some of the photos.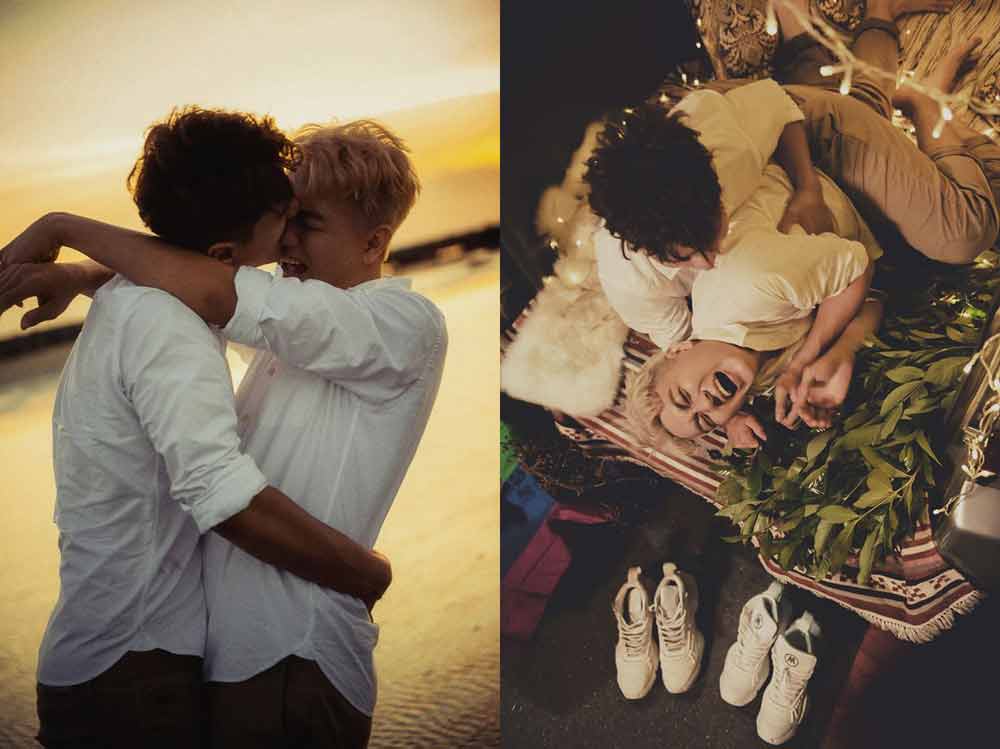 Source
He explained in Mandarin in the behind-the-scenes YouTube video that the minivan has special sentimental value to him and his hubby as they had spent some nights sleeping in the van.
Taiwanese Gay Couple's Wedding Photos Are Pinterest-Worthy Wedding Inspo
Besides being a total mood, these photos are an inspiration to LGBT people around the world, reminding them that love conquers all. 
If you are a romantic, you might also want to catch Tyla's proposal vlog so you can sob along to the happy occasion, which coincided with his 30th birthday:
Also read:
Homophobia In Singapore: Kennede Sng On His Experience In NS And University
Cover image: Source