Titus Low Facts
If you've been an avid user of YouTube and TikTok, you might have recently been introduced to Titus Low as Singapore's most subscribed male OnlyFans creator ‒ an online subscription service that allows creators to post risque content for their fans. 
Not only is he gaining attention for his youthful yet "bad boy" looks, but also for his daring NSFW content online. Continue reading for 17 facts about the 24-year-old internet star.   
1. Spent $14,500 on his pets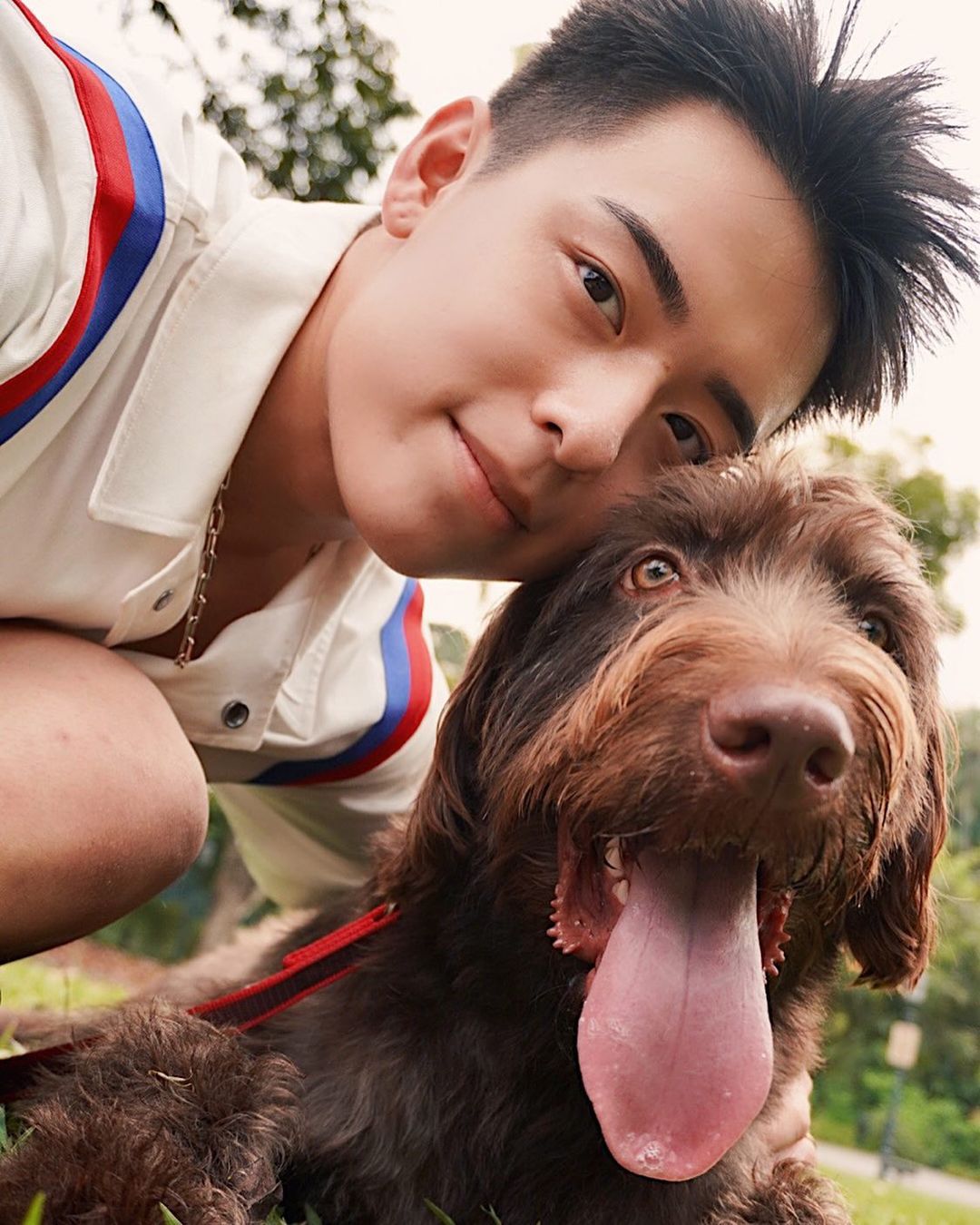 Source
Despite Titus Low's manly image with sleeve tattoos, he is actually a softie, especially when it comes to his 2 cats and dog. In order to get all of them home, he spent a total of $14,500 ‒ an amount that some might consider exorbitant.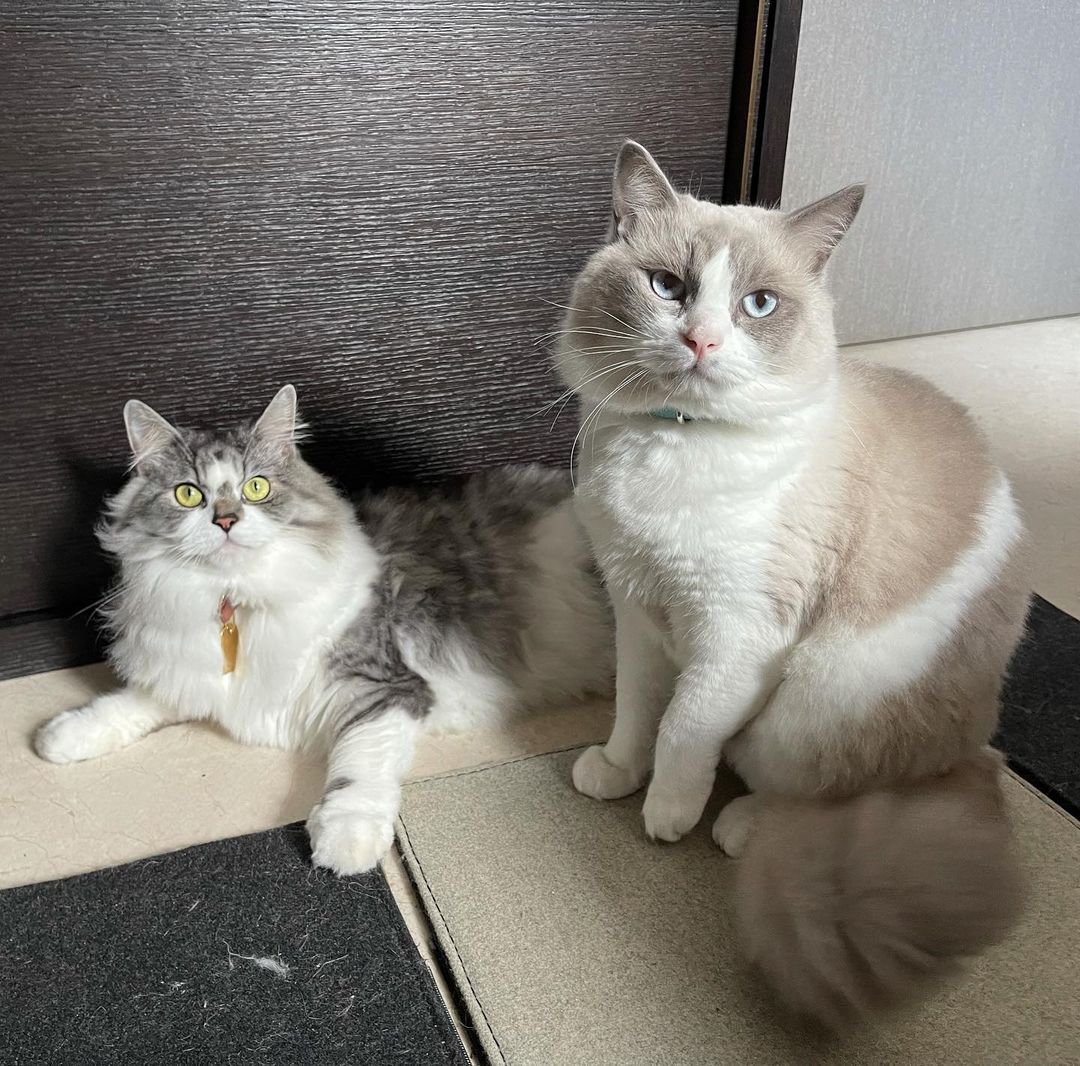 Source
He once explained that his purebred ragdoll, Simba, cost him $5,000 and his labradoodle, Charlie, cost $9,000 – almost double the price. His other cat, Nala, is also a designer cat but cost him only $500 as he managed to get it directly from the breeder. 
From time to time, Titus Low also shares loving photos and videos of him playing with them. If you're interested in checking out more derpy and cute photos of his pets on your Instagram feed, you can follow them at @charliethelabrad and @tituslow_cat. 
2. He lives in a condo with a monthly rent of $9,000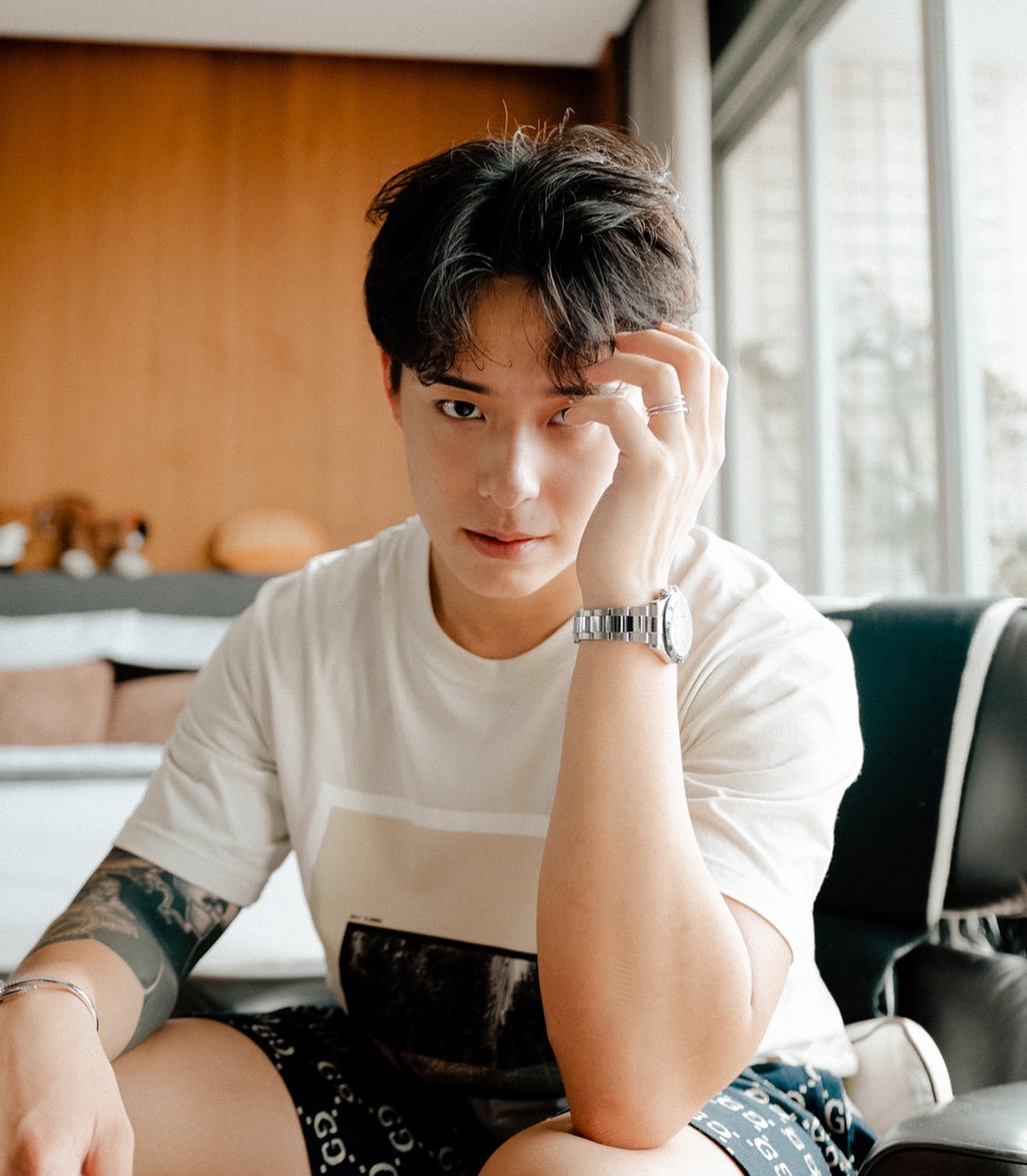 Source
Titus Low is not shy to spend a substantial part of his earnings on his monthly condominium rent. 
Based on an interview he did, Titus Low revealed that he splits the $9,000 rent with his housemate. The two reside in a private condominium located in the upscale region of Bukit Timah, which comes with a stunning outdoor terrace for chilling sessions with friends.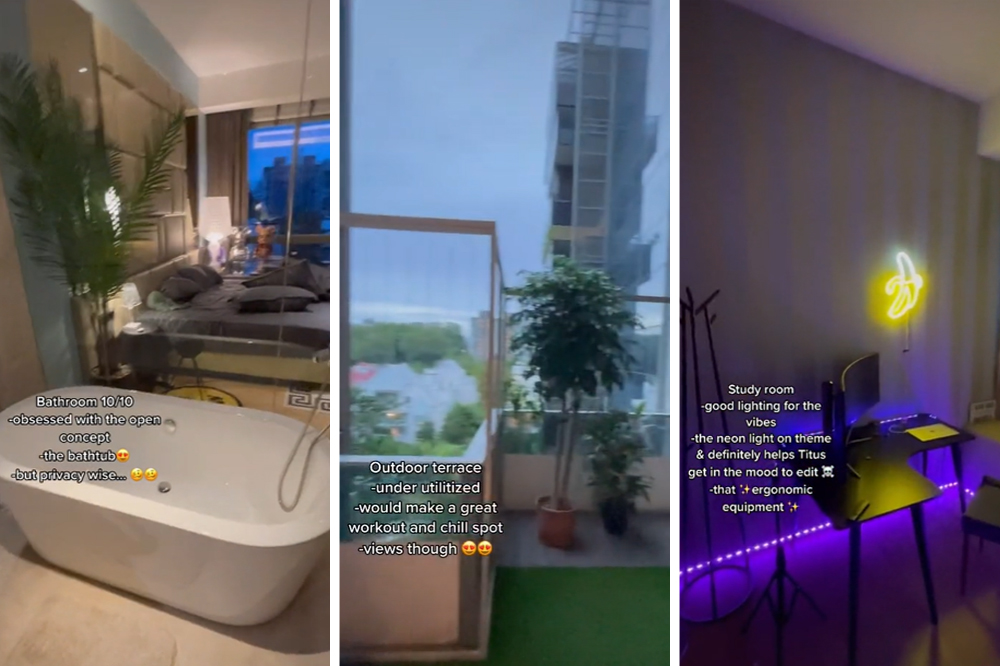 Open concept bathroom, outdoor terrace, study room
Source
According to a TikTok video, Titus Low shared that he has an open concept bathroom which he suggests using occasionally for work. He also has a study room decorated with neon lights for a gaming aesthetic, where he spends most of his time editing content. 
3. He has amassed huge followings on TikTok, IG & Twitter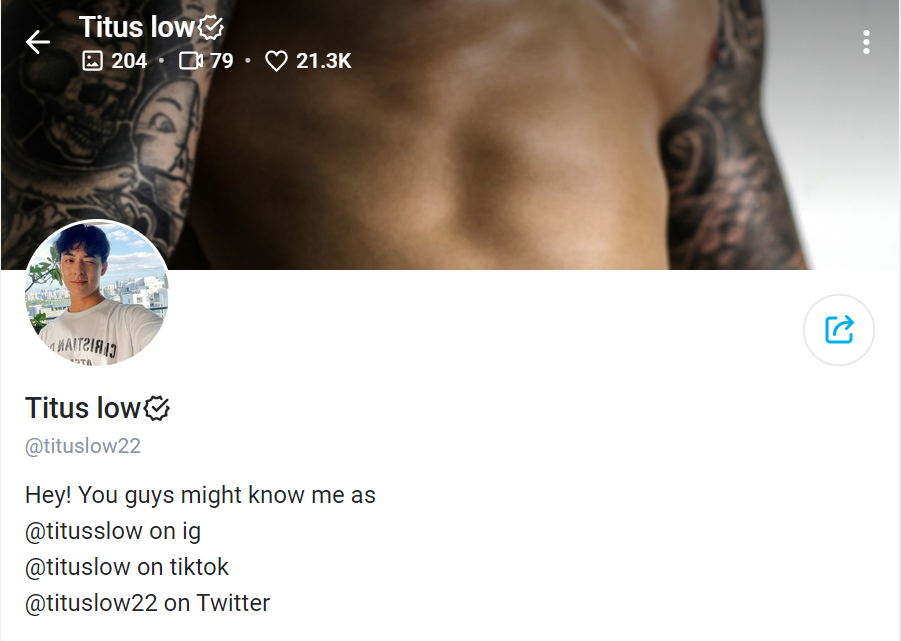 Source
Apart from being active on OnlyFans, Titus Low has garnered massive followers on his Instagram, TikTok and Twitter accounts. 
Currently at time of publishing, his TikTok account has over 661,900 followers. Most of his uploads feature short clips of him with his pets, answering fans' questions and also fooling around with his friends like any other Gen Z. 
For more timely updates about him, you can also follow him on his Instagram with over 231,000 followers and Twitter that has over 431,200 followers. 
4. Launched his YouTube channel recently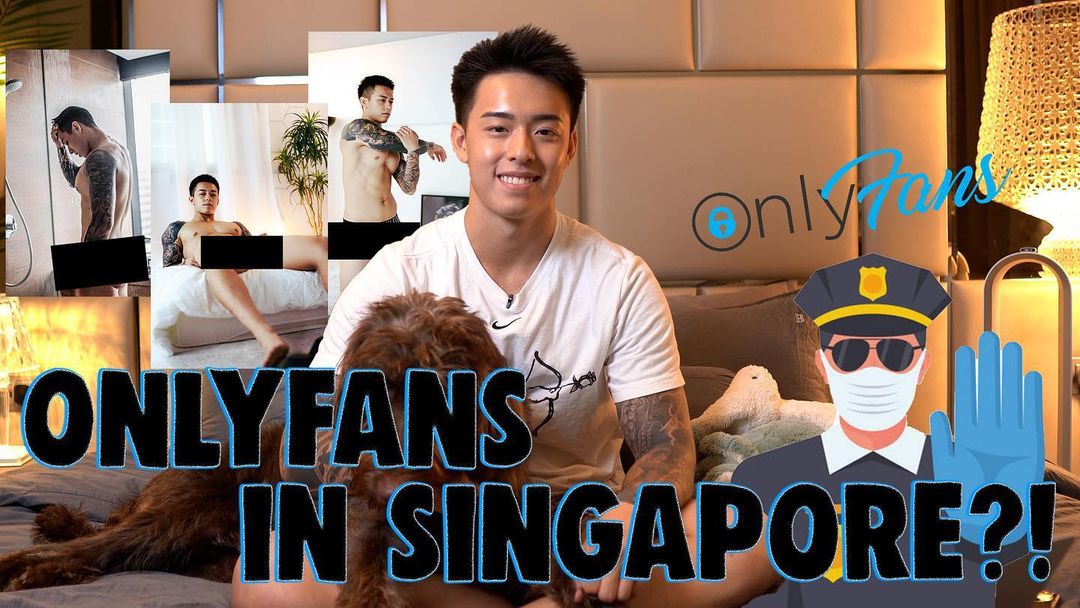 Source
While Titus Low's image of being an OnlyFans creator is what he's most known for, he wants to show off his more casual and natural sides as well. That is why he decided to start his own YouTube channel in October 2021.
The last time we checked, he already has more than 95K subscribers with only 40 videos. 
5. Started OnlyFans in April 2021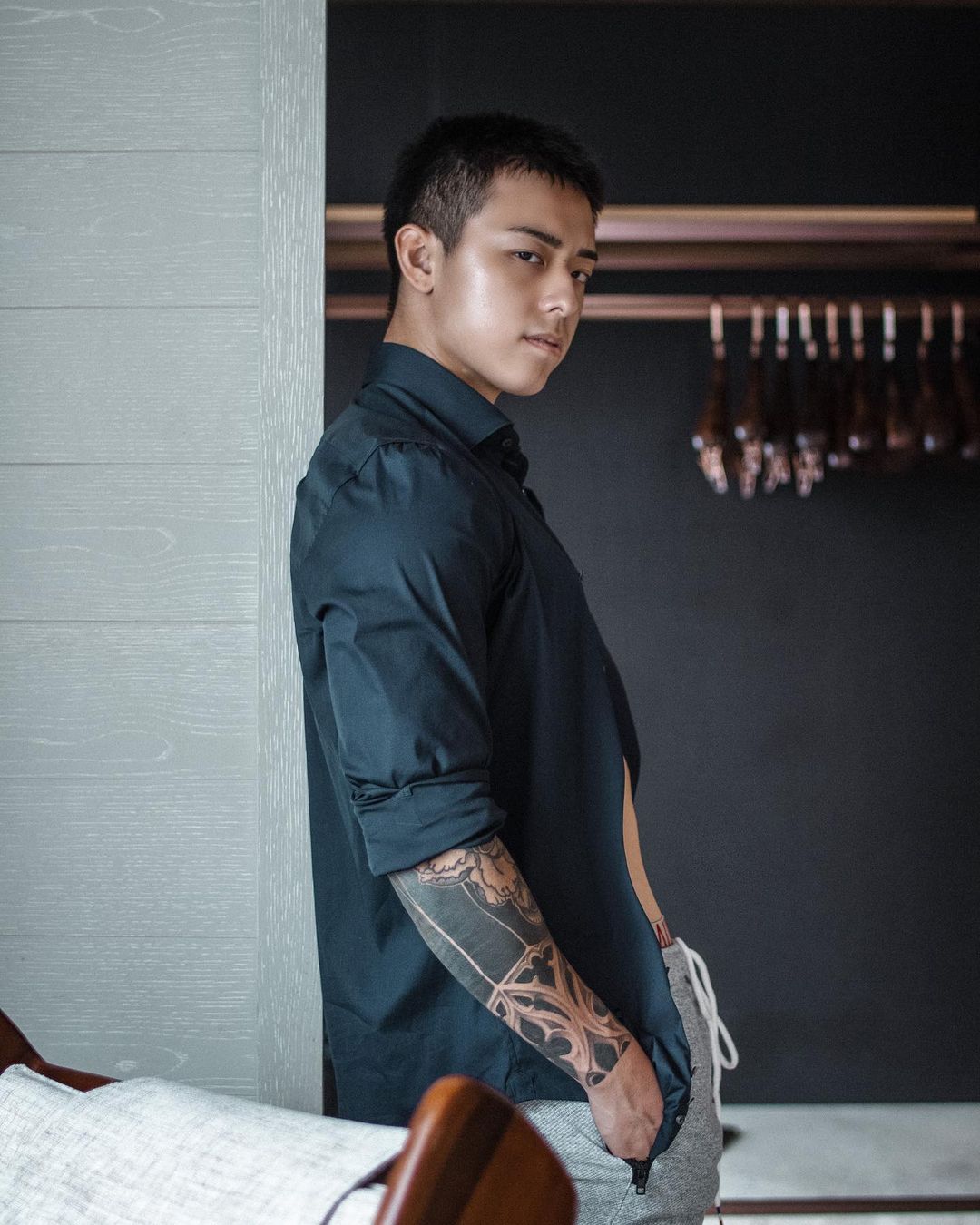 Source
Believe it or not, Titus Low only joined OnlyFans earlier in April 2021 although he first heard of it in March 2020. In just 6 months, he managed to make a name for himself and even earned the reputation as Singapore's most subscribed OnlyFans male creator. 
From a video on his YouTube channel, he shared how he got into OnlyFans. It was the compliments he received for his topless selfies after working out that gave him the confidence to do something even more daring. 
It seems like those compliments worked well for him – just look at how far he has come since then. 
6. Prefers yoghurt over ice cream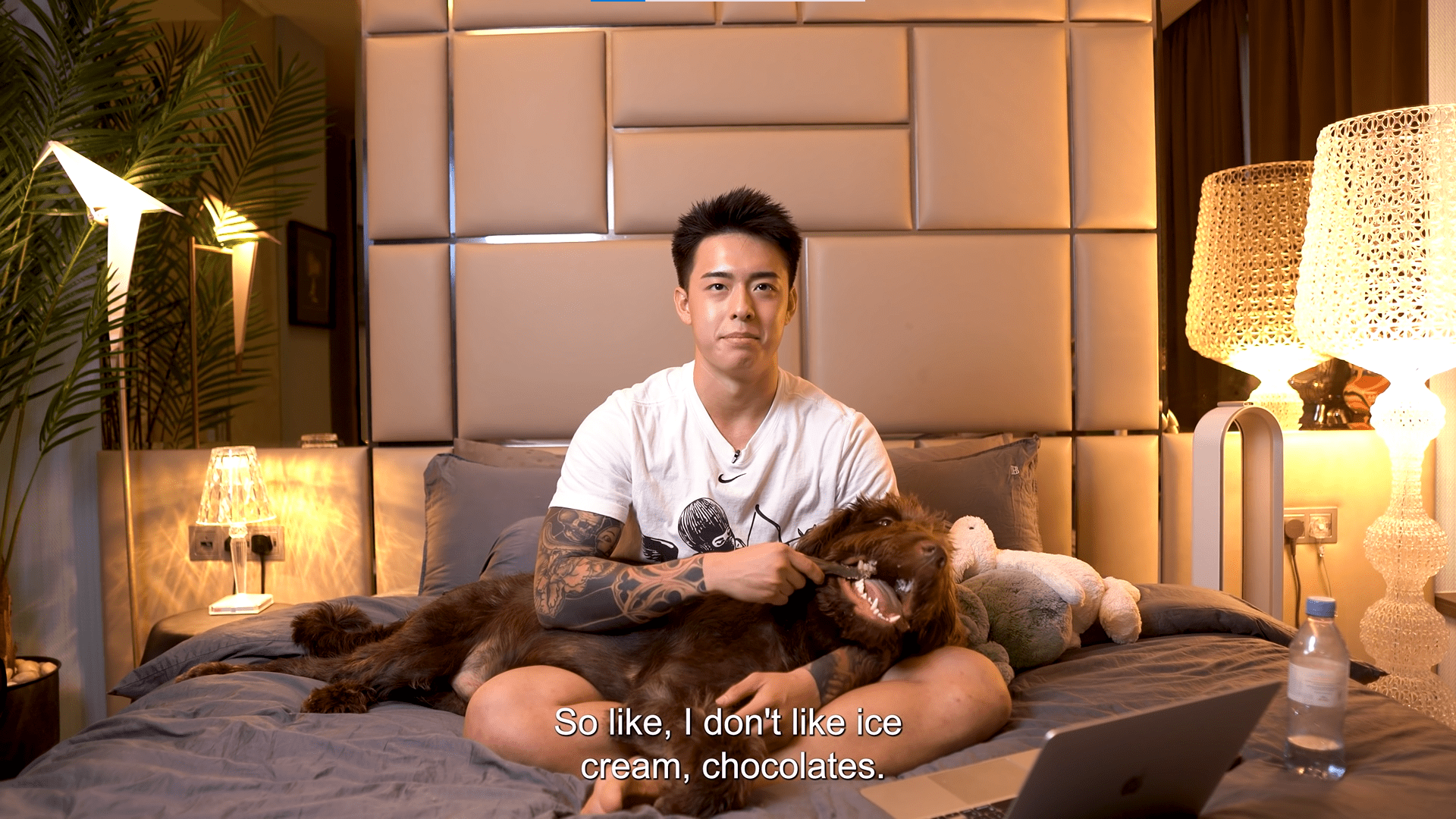 Source
Sorry to disappoint those with a sweet tooth but Titus Low might not share your love for desserts. He's also shared that he doesn't enjoy sweet treats like ice cream and chocolates. 
As mentioned in his Q&A video on his YouTube channel, he prefers yoghurt and also savoury snacks that include peanut butter instead. 
7. Inspired by another OnlyFans creator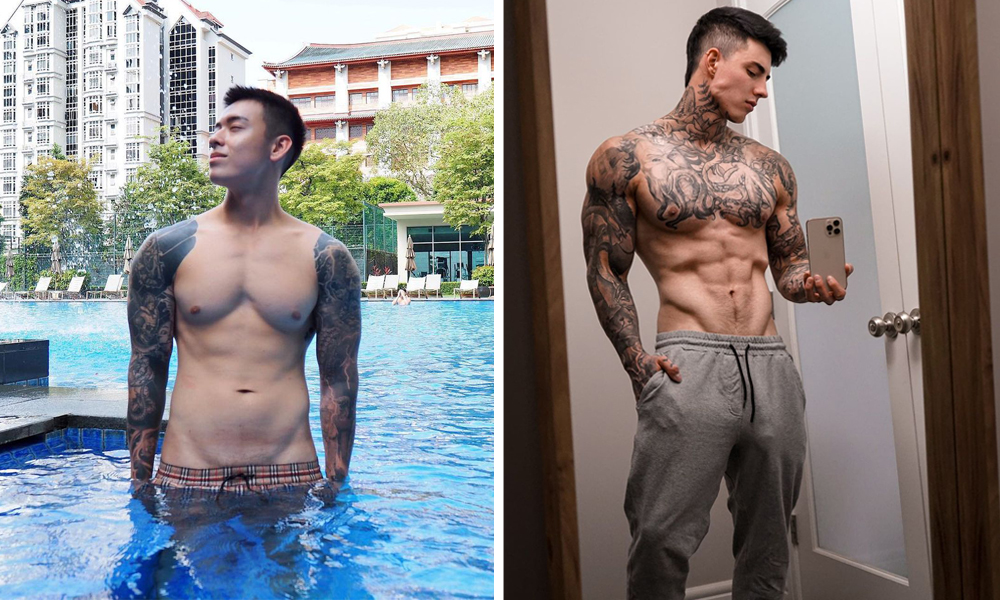 Titus Low, Jake Andrich
Source, source
Titus Low usually works alone for his content but if he had the chance for a collaboration, he would love to work with another OnlyFans creator, Jake Andrich. 
Perhaps because of how both of them have sleeve tattoos and defined abs, some fans mentioned that they give off rather similar vibes. Addressing that, Titus Low mentioned that he gets inspiration for his work from him too. 
With Titus Low giving a shout out to Jake Andrich on his YouTube video, who knows, they might just end up working together for exclusive content one day. 
8. He is a fan of designer art toys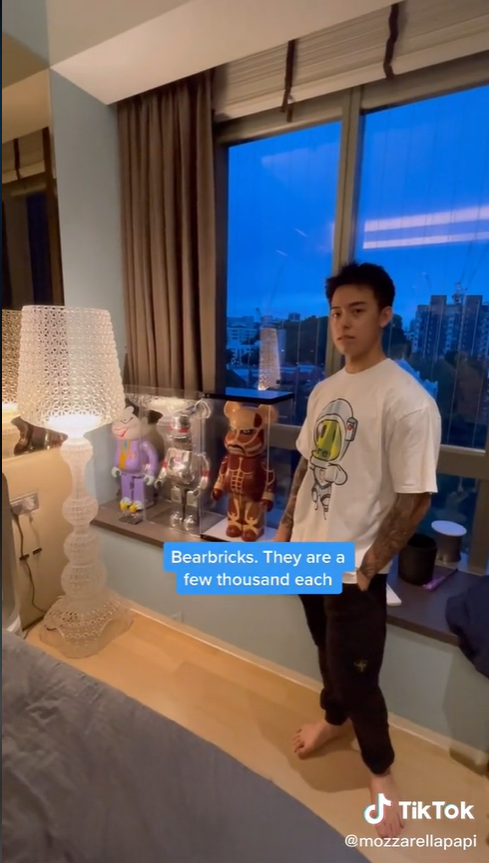 Source
Those who've heard of Bearbricks would know that owning just one of them would mean spending up to a few thousand dollars. 
Titus Low is a fan of this artisan toy brand and in his room, he owns 3 of them. As seen on a TikTok video, he talked about spending at least a few grand on each figurine. 
Apart from Bearbricks, it appears that Titus Low is also a fan of KAWS, with a couple of KAWS figurines spotted in his room. On his TikTok account, he posted a video of him visiting the giant KAWS pop-up installation at Marina Bay recently.  
9. His car is the most expensive item he ever bought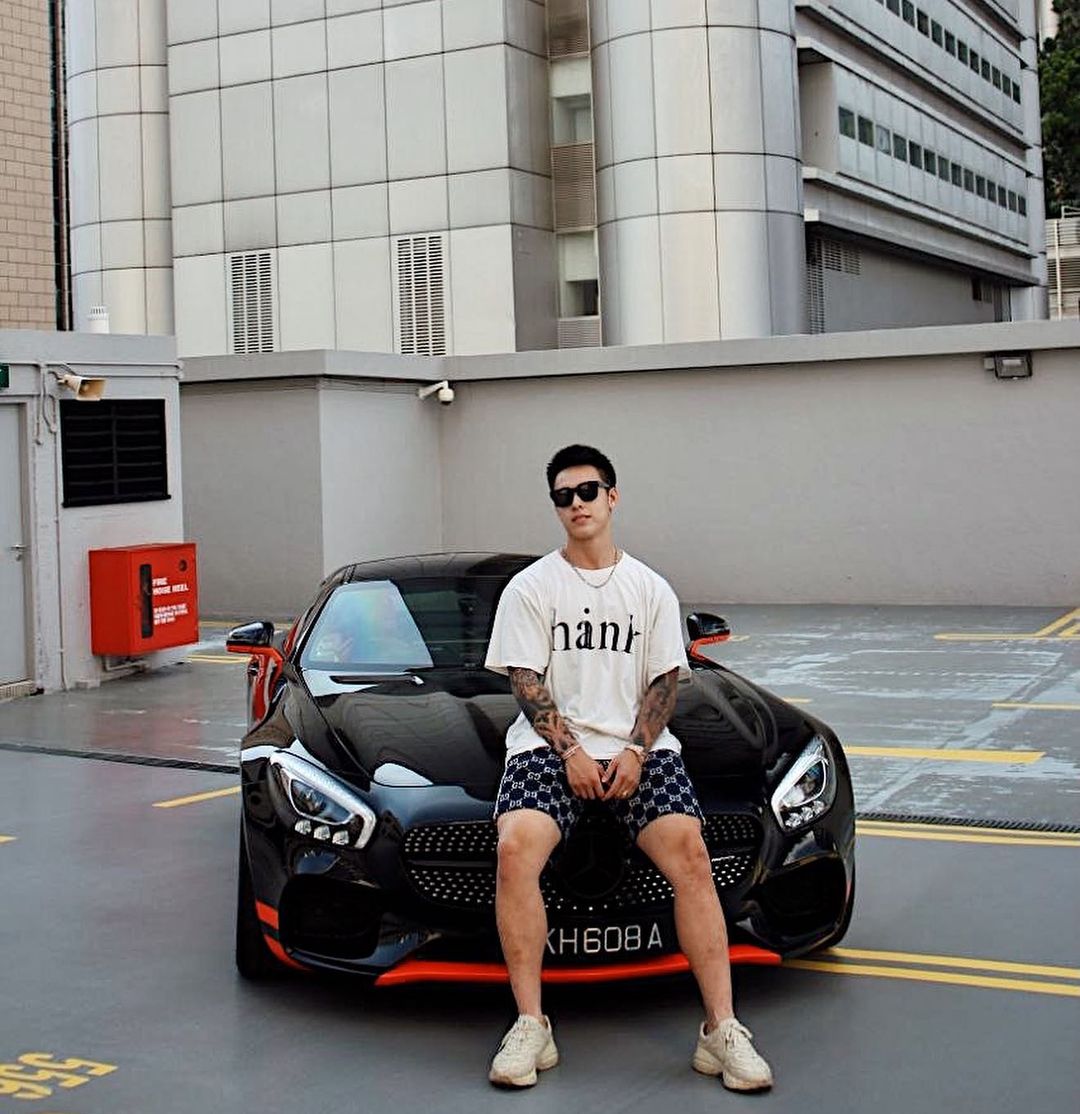 Source
Being able to own a car at the age of 22 is definitely worth a mention, especially if it is a 2021 Mercedes AMG GT. Titus Low shared that it is the most expensive item he ever bought to date and the down payment for the car already cost him $150,000. 
Apart from taking photos with his prized possession, there is also a TikTok video of him showing his fans what it would be like in the car with him ‒ feeding the imagination of him as a dream boyfriend. 
10. He is a self-proclaimed introvert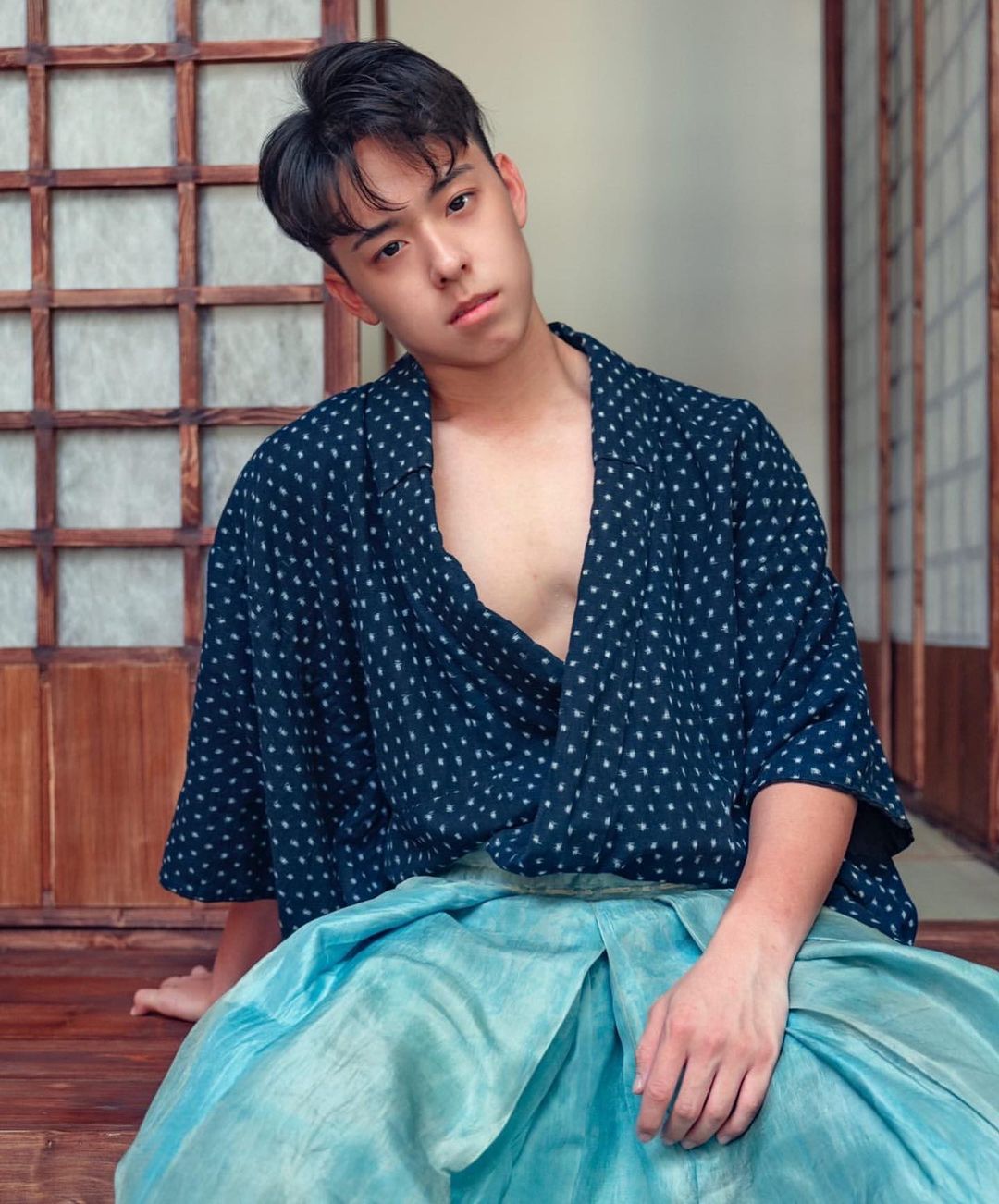 Source
If you've watched interview videos of Titus Low, you would most probably be surprised by his soft-spoken nature and shy personality. While many might have expected him to be an extrovert because of the nature of his job, he claims to be an introvert instead. 

Source
For example, he commented on his recent vlog on YouTube that he had never expected "his introverted self" to film such content. 
In a way, Titus Low shows that he is capable of switching from one mode to another since he is all about seriousness and professionalism at work. Off the record, he is just a shy 22 years old who is very much in love with his pets and seeks simple pleasures in life. 
11. Dreams of a simple future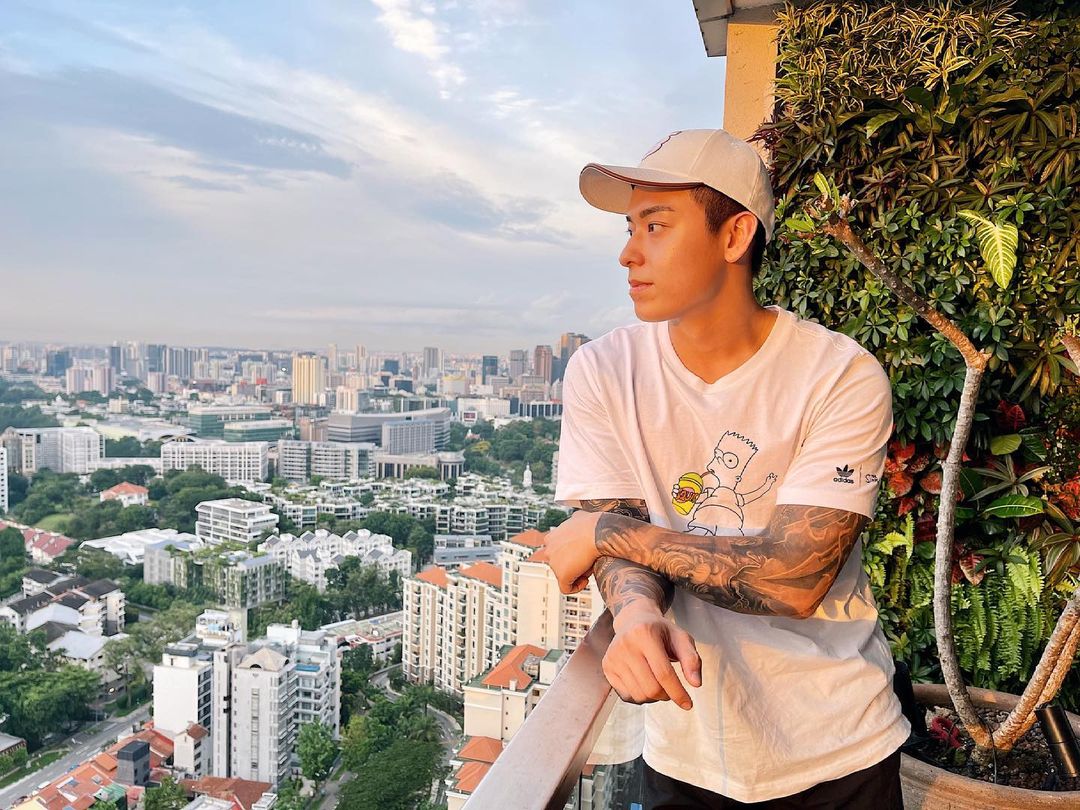 Source
Some might think that Titus Low is leading the "dream life" as he already has 3 out of 5 Cs ‒ cash, car and condominium, although he is currently renting the latter. Despite having those, his dream for the future is actually simple and honest.  
He's mentioned in interviews how he hopes that he would be able to own a big house for his pets and future kids one day. His innocent dream sounds rather straightforward and relatable, which may come as a surprise for some.
12. Completed his sleeve tattoos in a month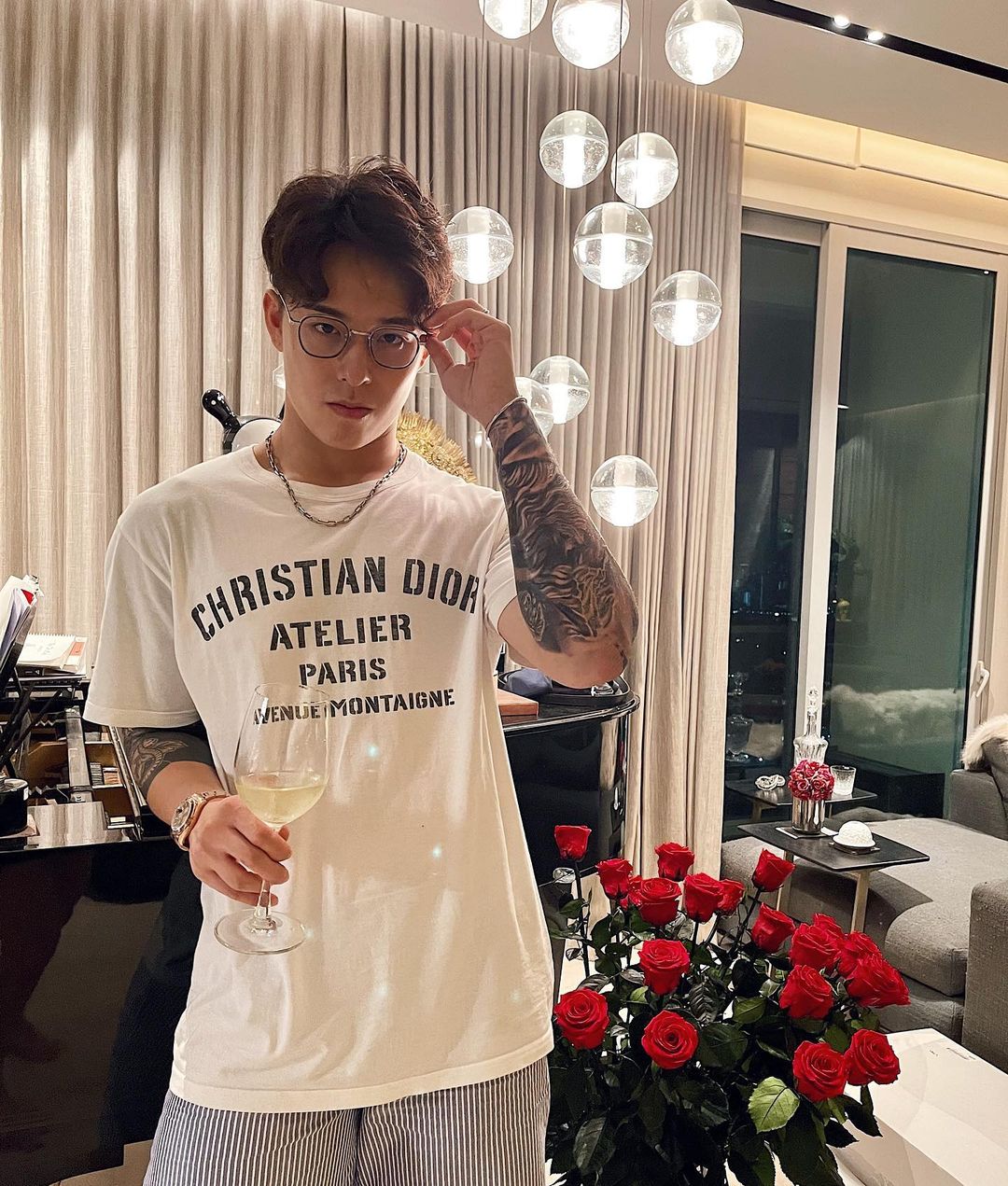 Titus Low and his tattoo half done
Source
For those who don't know, it takes several sessions for a tattoo artist to complete a design especially if it is a huge project. Similar to Titus Low's sleeve tattoos that run from his shoulders to his wrists, it took him multiple sessions to complete them.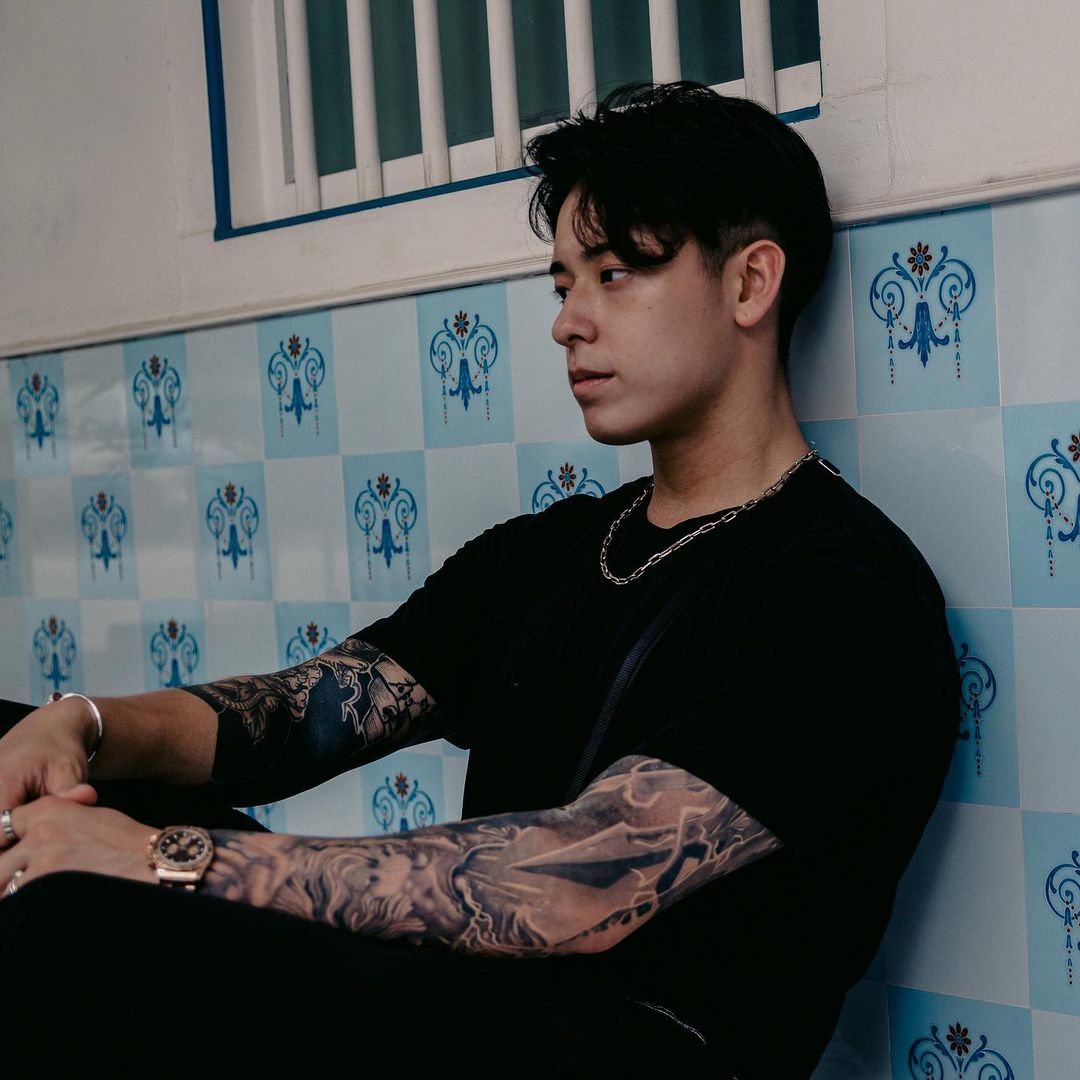 Completed his sleeve tattoo
Source
Earlier in February 2021, he updated on his Instagram that he was only halfway done with his tats. Later in March 2021, he shared the good news that they were finally ready.
While it is unsure if Titus Low has plans for more tattoos in the future, many of his fans love the fact that his tattoos contradict his boyish looks.    
13. His most viewed TikTok video has him playing with his cat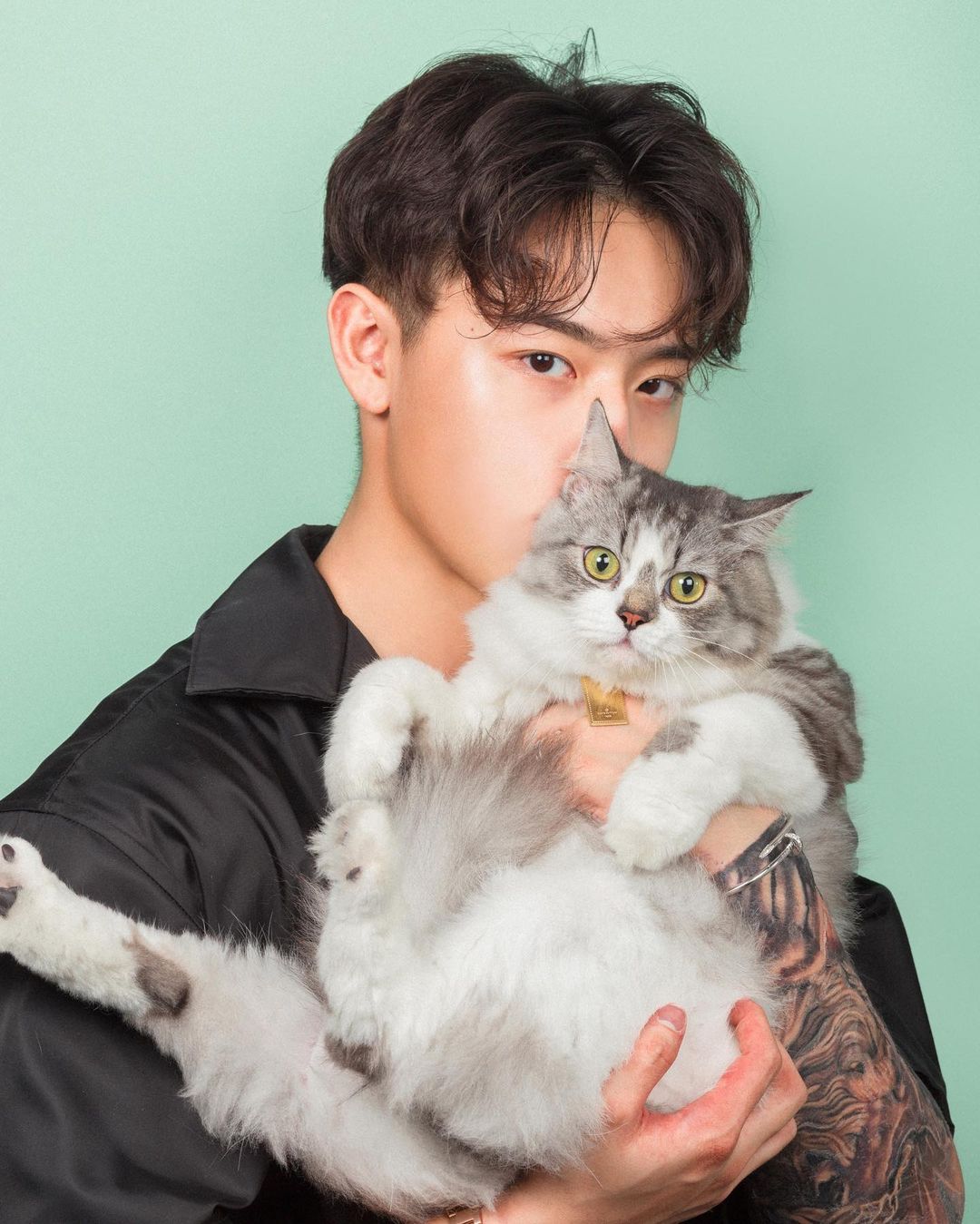 Source
Be it a thirst trap or cute dance videos, Titus Low shows us on many occasions that he truly knows what his fans like. Currently on his TikTok account, a video of him playing with his cat has garnered a total of 6 million views, the highest to date. 
14. Works out 5 to 6 times weekly to maintain his figure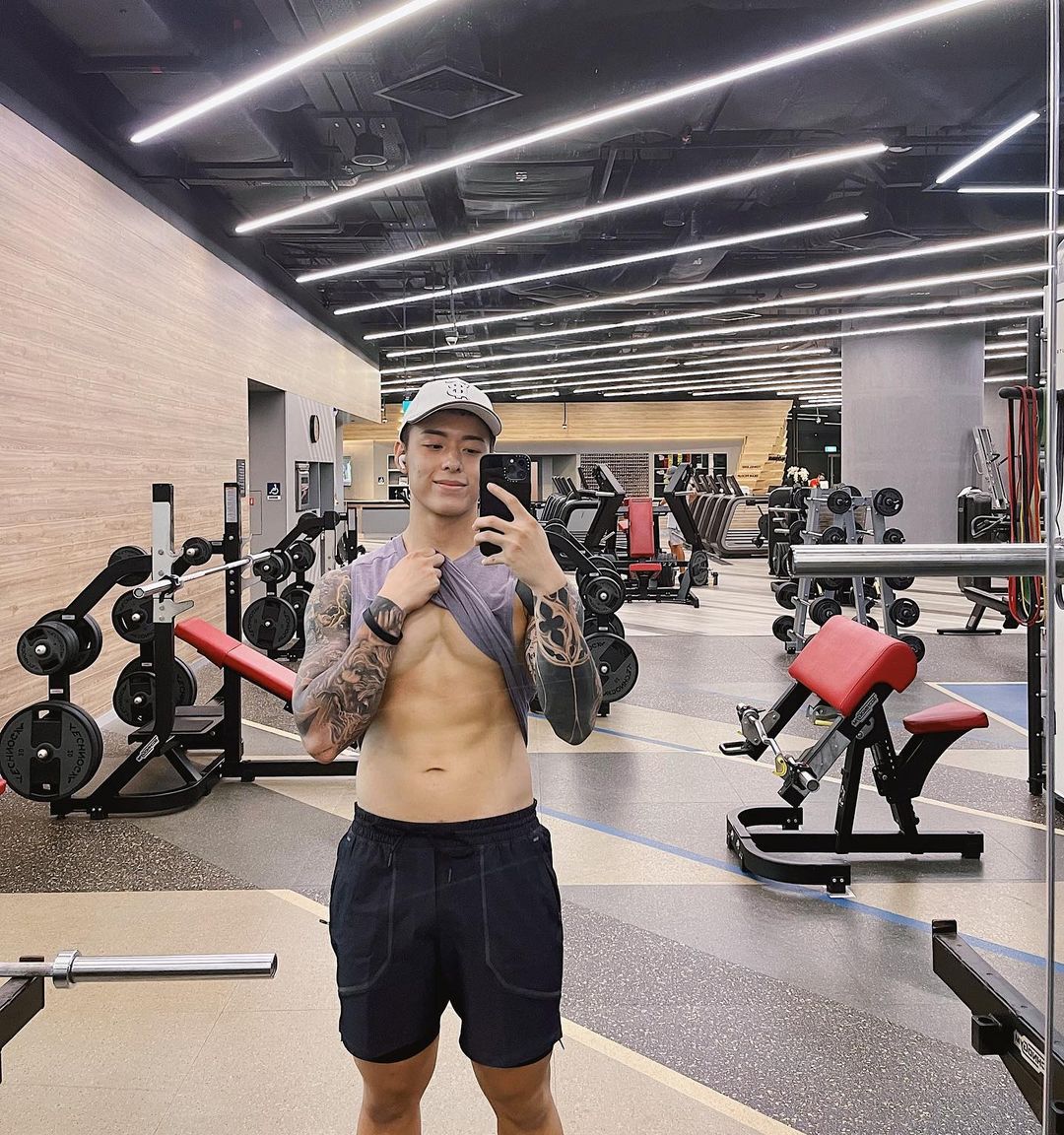 Source
Frequent gym-goers like Titus Low were super relieved when the gym restrictions were lifted after Phase 2 Heightened Alert ended some time ago. Through an Instagram post, he shared that he was very "happy that gyms are open again".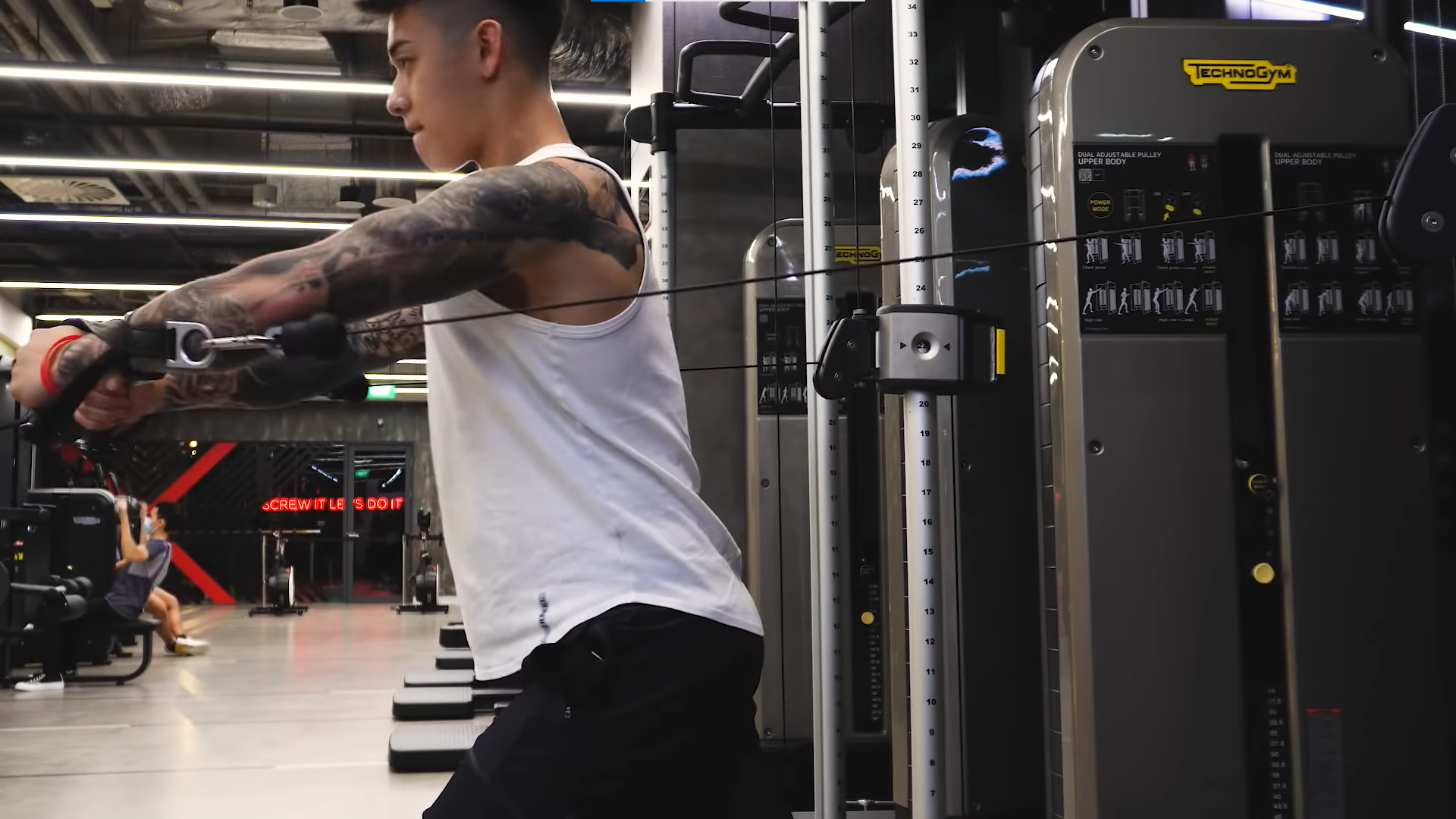 Source
Through a recent vlog he uploaded, Titus Low shared that he works out about 5 or 6 times a week. For every visit to the gym, he tries to do a workout that focuses on only one aspect of his body. 
With such dedication and discipline, it is no surprise that Titus Low has such a fit physique.  
15. Is a finalist in this year's Manhunt Competition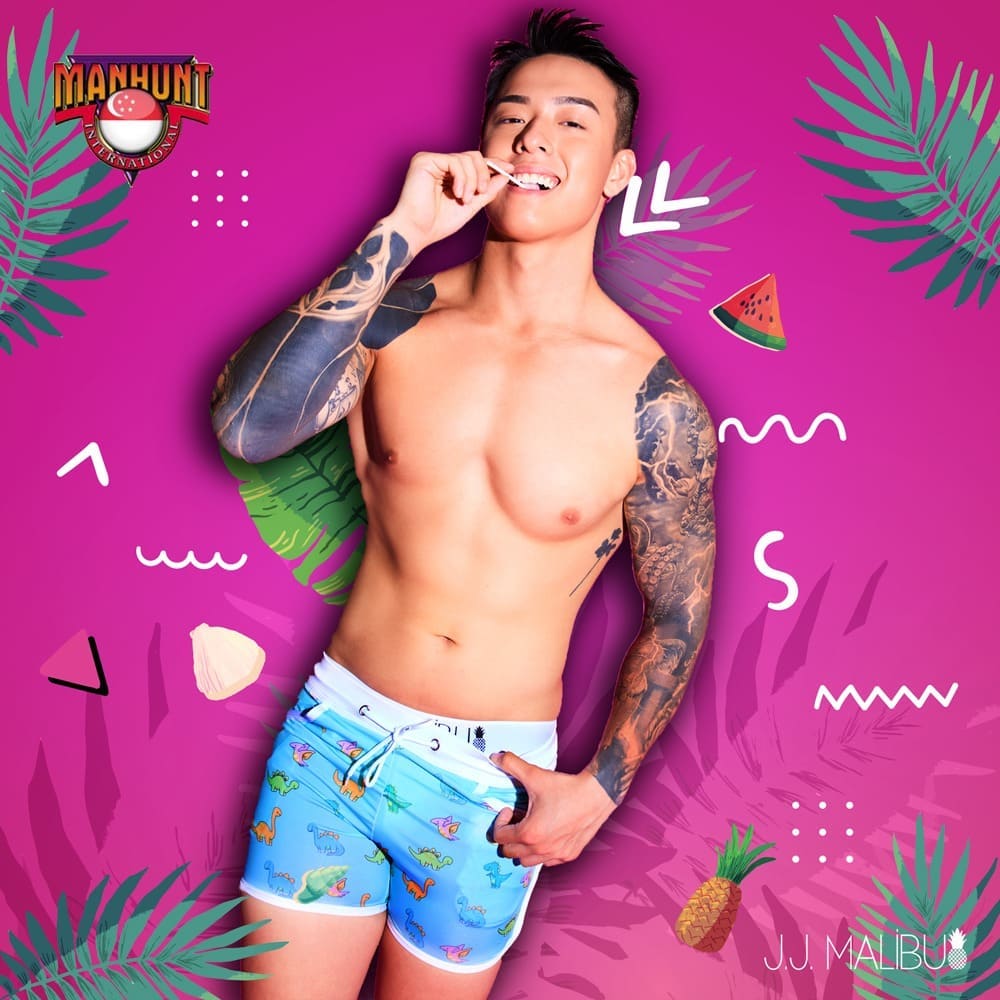 Source
You can add "pageant boy" to Titus' list of accolades. For this year's Manhunt Singapore 2021, Titus Low has unsurprisingly made it as one of the finalists. 
As Manhunt Singapore 2021 aims to look out for men who positively challenge societal norms, Titus Low might actually be a suitable contender to take home the winning title.   
These Titus Low Facts Show Us That He Is More Than Just A Content Creator 
While Titus Low is known mainly for his explicit content, he is no doubt a 22-year-old who works hard to achieve his dreams. As such, we shouldn't stigmatise unconventional occupations like his since everyone has their own story to tell.
Despite the negative comments that some might have about him, it is good to see that he does not let them get in the way and strives to accomplish his goals. 
Also read: 
18 Facts About Miss Universe Singapore 2021 Nandita Banna, Including Her Reluctance To Join Initially