Travel Essentials For Outdoor Adventures
If "wanderlust" is a keyword in your Tinder bio and exploring MacRitchie's nature trails is part of your weekend self-care routine, you're probably planning your next overseas outdoor adventure. When you're living out of a backpack, however, it's important to bring the right essentials along.
To help you take on the great outdoors, we asked a few seasoned female travellers to recommend their upgraded travel essentials. Whether you're hiking the scenic Mount Bromo or roaming the Gobi Desert, these are the must-have items to pack the next time you hit the road.
1. A universal travel adaptor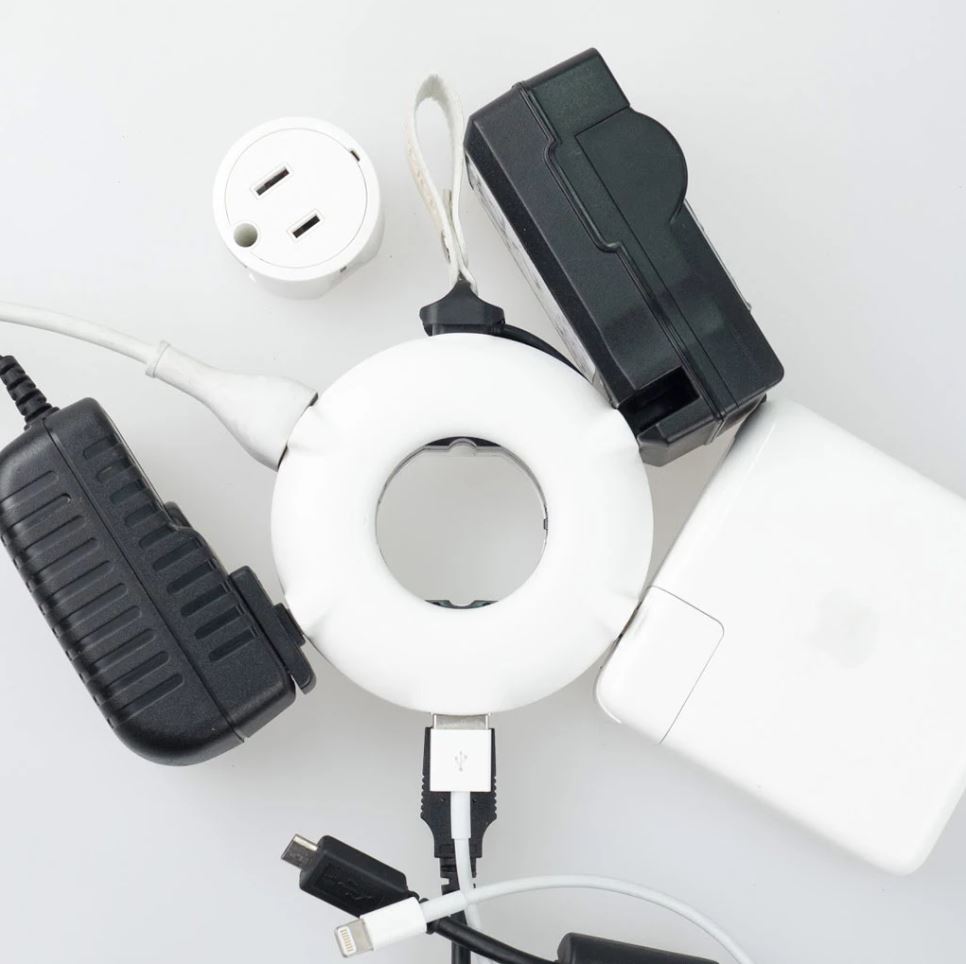 When we gathered product recommendations from our female travellers, a universal travel adaptor came up twice. Look for a portable one with multiple universal sockets and USB ports, like the Mogics Power Bagel Travel Adaptor.
It charges all your devices quickly and fits right into your pocket, so you don't have to lug an extension cord around.
2. A travel wash bag
You can't drag a washing machine up a mountain, but at least you can tote a travel wash bag around. A lightweight, resealable water-tight bag with a built-in washboard is ideal if you have to do your laundry on-the-go. Pack a wash bag like the Scrubba, so you can travel lighter.
3. A wardrobe organiser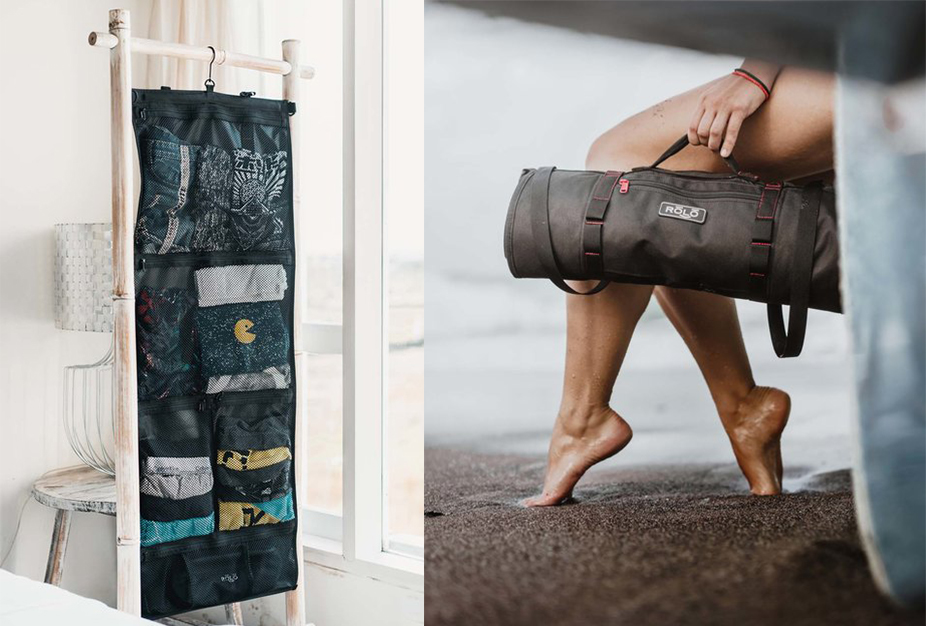 If unpacking your clothes and toiletries results in a huge mess, try travelling with a lightweight wardrobe organiser.
One of our travel pros packs her clothes in the Rolo II Travel Bag when she knows she's going to be staying in a cramped hostel. It has mesh sections to hold your essentials and it rolls up into a convenient, yoga mat-like tube.
4. A multi-functional jacket
When temperatures dip, a stylish jacket is an ideal layering piece. Take outerwear to the next level with multiple pockets and features to keep yourself organised.
Try on Baubax's bomber jacket for size. It has an inflatable neck pillow, a blanket, a zipper pen, built-in AirPods straps, hand-warming pockets and more to make you feel like Inspector Gadget, without the bulk of a trench coat.
Also read:
9 Best Destinations For First-Time Female Solo Travellers Across Every Budget
5. A female urination device
Unsanitary hostel bathrooms, camping sites with poor facilities and dirty public toilets are common issues female travellers experience. Instead of hovering uncomfortably over a bush or nasty toilet bowl, try a female urination device.
The one from GoGirl is made of medical-grade silicone, so it's easy to clean and small enough to fit into a purse.
6. A portable Wi-Fi hotspot
With a portable mobile Wi-Fi hotspot, you won't have to worry about foreign SIM cards or roaming charges.
This one by Skyroam offers unlimited 4G LTE service in over 130 countries around the world. Each device supports up to 5 connections, so you can share it with your backpacker squad. With an integrated 6,000 mAh power bank, it also doubles up as a portable charger for your phone or tablet.
7. A multi-purpose pocket tool
The Swiss Army knife is a staple among travellers, but if you still find the multi-tool a little clunky, opt for one that fits nicely into your wallet.
Try the Victorinox SwissCard Lite. It features a detachable blade, pin, pen, ruler, magnifying glass, a pair of scissors and tweezers. You'll feel like James Bond when you whip this out.
8. A moisturising gel for dry skin
Seasonal weather changes can wreak havoc on your skin. When you're up against harsh winds and UV rays for hours on end, it can cause dry patches and redness on the body.
Bio-Oil Dry Skin Gel has a jelly-like texture that feels nourishing yet light on the skin. It spreads easily, so you only need a pinch of this pink oil-gel hybrid to cover a large area.
Sodium hyaluronate and lanolin in the formula draw and lock in moisture to hydrate flaky bits. Lavender oil gives the gel a lovely herbal scent, and when paired with niacinamide, the duo soothes dry skin.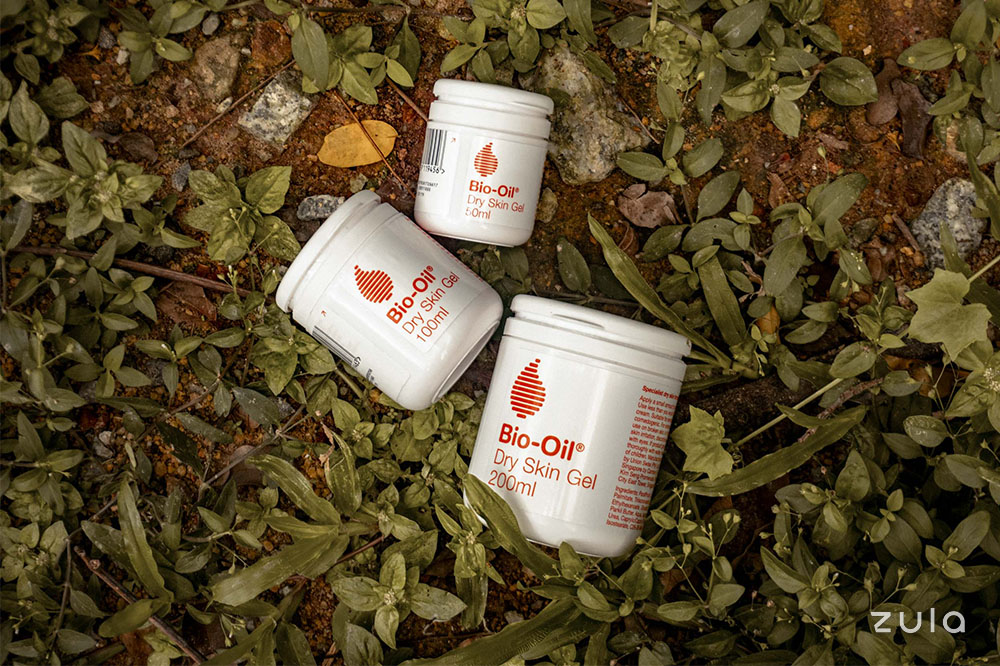 Housed in a white tub with a pop-up lid, Bio-Oil Dry Skin Gel comes in 3 sizes: 50ml ($8.90), 100ml ($15.50) and 200ml ($25).
Upgraded Travel Essentials To Pack For Outdoor Adventures
When you have to live out of a backpack for a few days, having multi-purpose products around can be a real lifesaver. Now, you can go ahead and explore the wilderness with these upgraded travel essentials.
This post was brought to you by Bio-Oil.
Photography by Sebastian Tan.
Also read:
10 Solo Hiking Tips From A Seasoned Female Hiker To Know Before You Embark On Your First Hike Alone