Travel-Themed Handbag Charms
As leisure travel is still on hold for now, many luxury brands have taken to creating travel-inspired products to satisfy our travel bugs. Previously, the Louis Vuitton airplane bag reminded us that it's been a long time since we could step into an airplane and immerse ourselves into a different culture. 
European luxury leather goods brand Delvaux has the solution to bring travelling to us instead. With their adorable travel-themed handbag charms, we can explore and appreciate cities around the world without leaving our little red dot.
Delvaux's Miniatures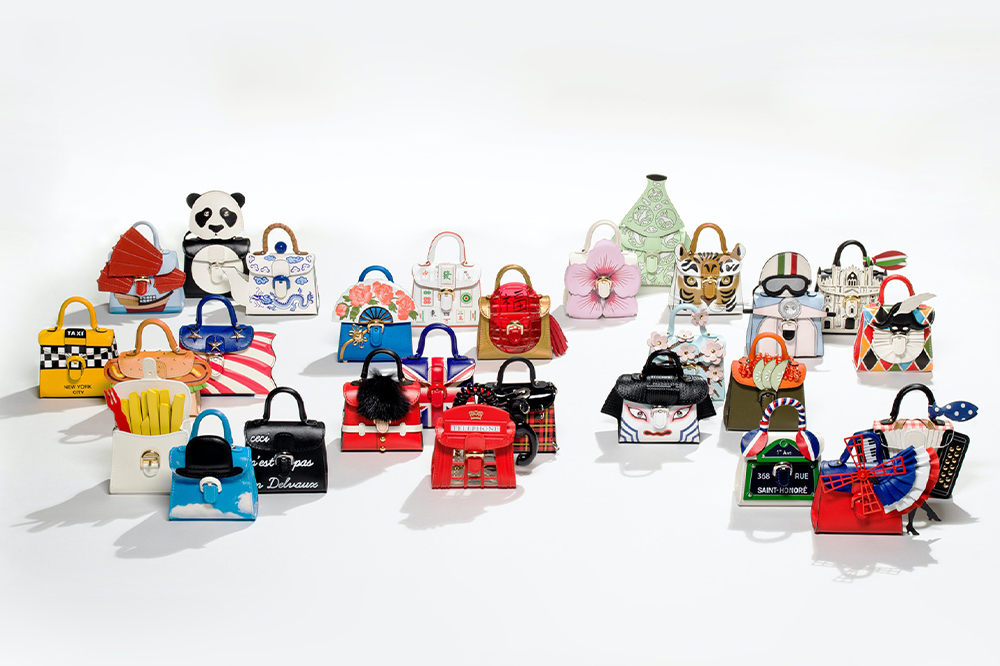 The decorative charms are miniature versions of Delvaux's iconic handbag shape, Brilliant. Paying tribute to the international cities in which Delvaux has opened its stores, the brand hopes that this unique collection can be a "timely reminder of how connected we all are" despite the ongoing pandemic.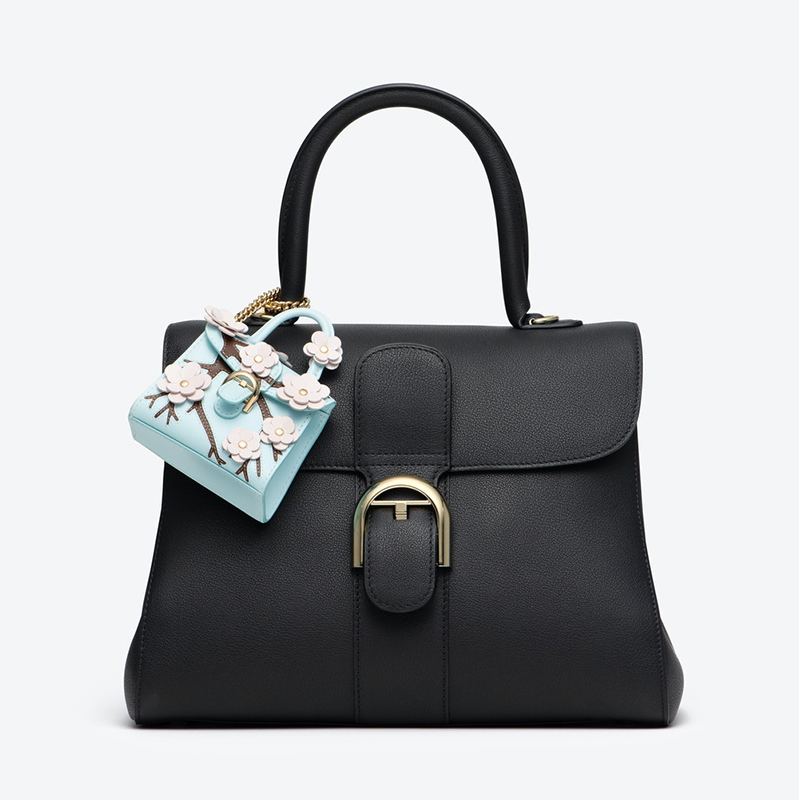 While the charms are small in size, they're certainly not lacking in detail and design. All of the charms are made from high-quality Supple Calf leather. It's also the perfect size for keeping spare change or TraceTogether tokens, while being clipped onto our bags.
The collection
Asia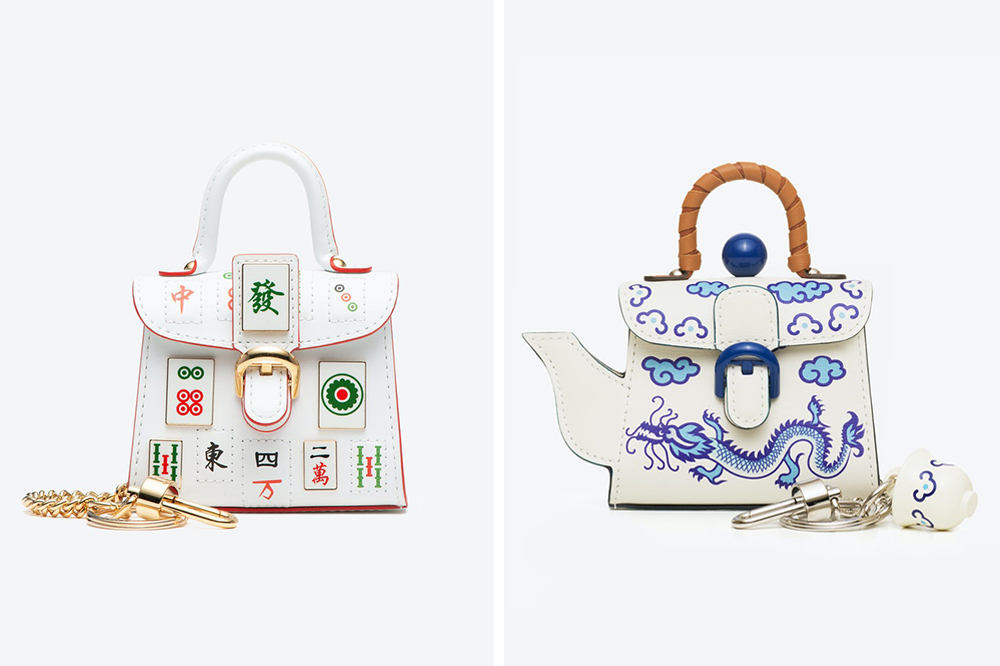 Grab all your favourite mahjong kakis, because the Mahjong charm (left) is filled with tiles motifs that will guarantee extra huat in your next game. 
Meanwhile, the Teapot charm (right) is shaped with a stout just like its name. It also comes with a matching teacup keychain attached to it. Detailed with a blue dragon flying through the sky, it symbolises the traditional Chinese custom of drinking tea.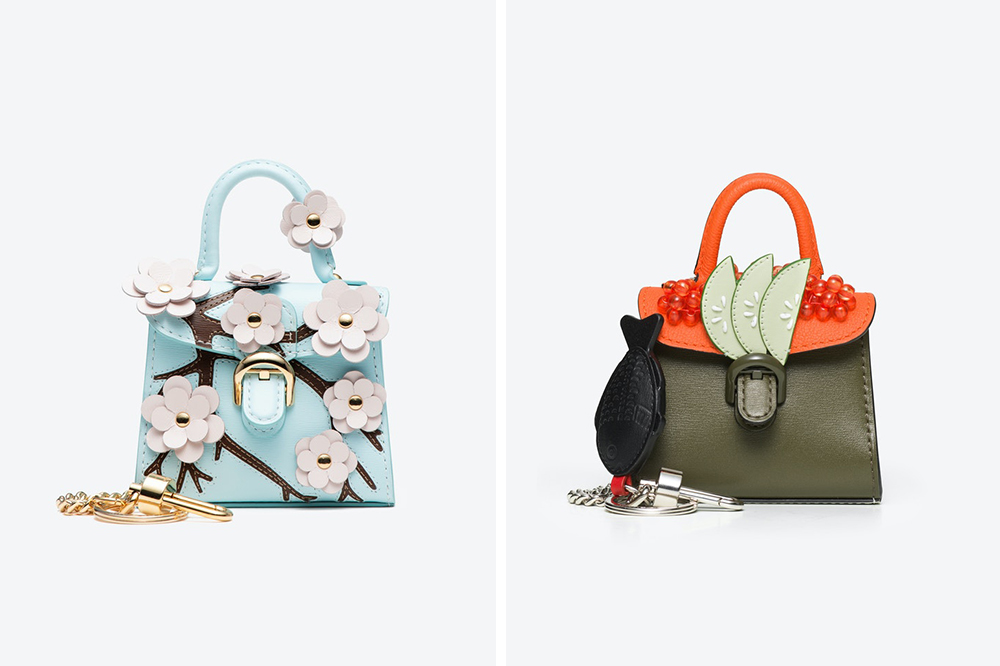 We still can't travel to Japan to witness the beauty of cherry blossoms or enjoy fresh sushi. Fret not, as the Japanese-themed bag charms perfectly capture the essence of these experiences.
The Sakura charm (left) is adorned with pop-ups of cherry blossoms, also fondly regarded as Japan's national flower. The Sushi charm (right) is filled with yummy egg roe paired with three slices of cucumber on top.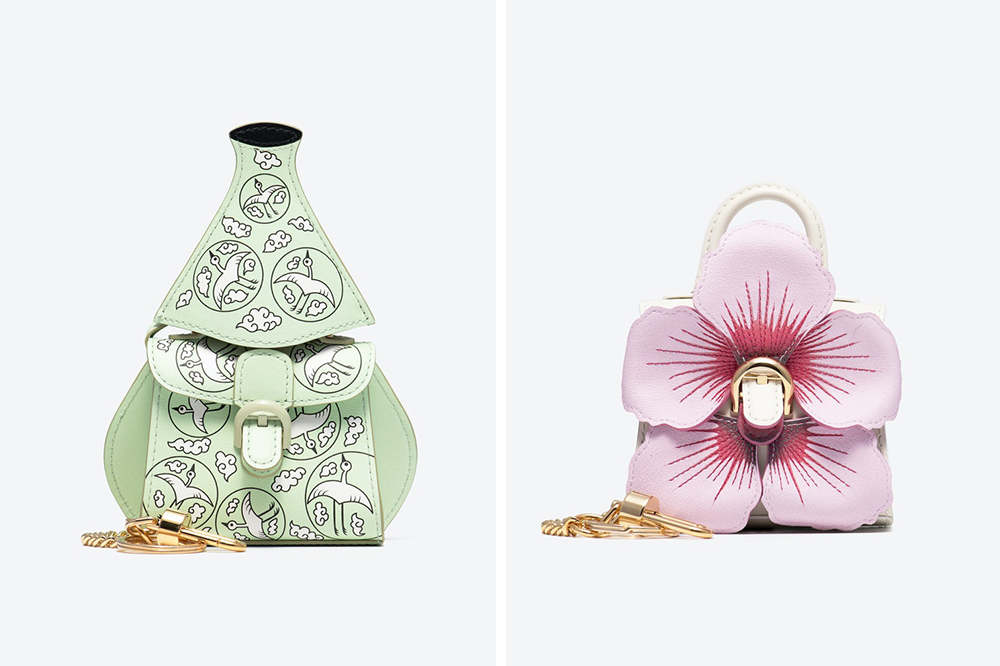 Besides being the land of our favourite K-drama oppas, South Korea is also known for celebrating its rich heritage. The Celadon charm (left) highlights the rich green colour of jade pottery finished with a fluted top.
The Hibiscus charm (right) is inspired by South Korea's national flower, the Mugunghwa. Its pastel pink shades have also previously influenced the release of Nike's all-pink Air Max 95 that came out earlier this year.
Also read:
Chanel's New AirPods Case Doubles As A Fashionable Pearl Necklace For A Chic & Practical Accessory
US and UK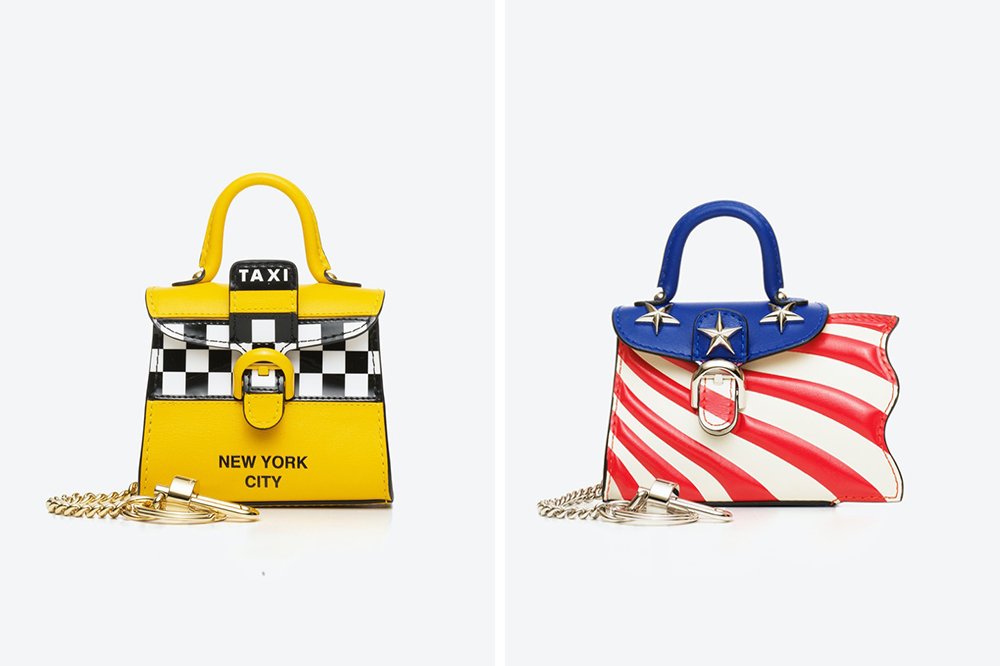 Nothing screams the hustle and bustle of New York City like bright yellow taxis. These iconic details are best represented in the Taxi Driver charm (left). 
Whether you're a Marvel or DC fan, you can't deny Wonder Woman's fearless and brave attitude. The Wonder Woman charm (right) is ready to save your fashion accessories, thanks to its design similar to the US flag.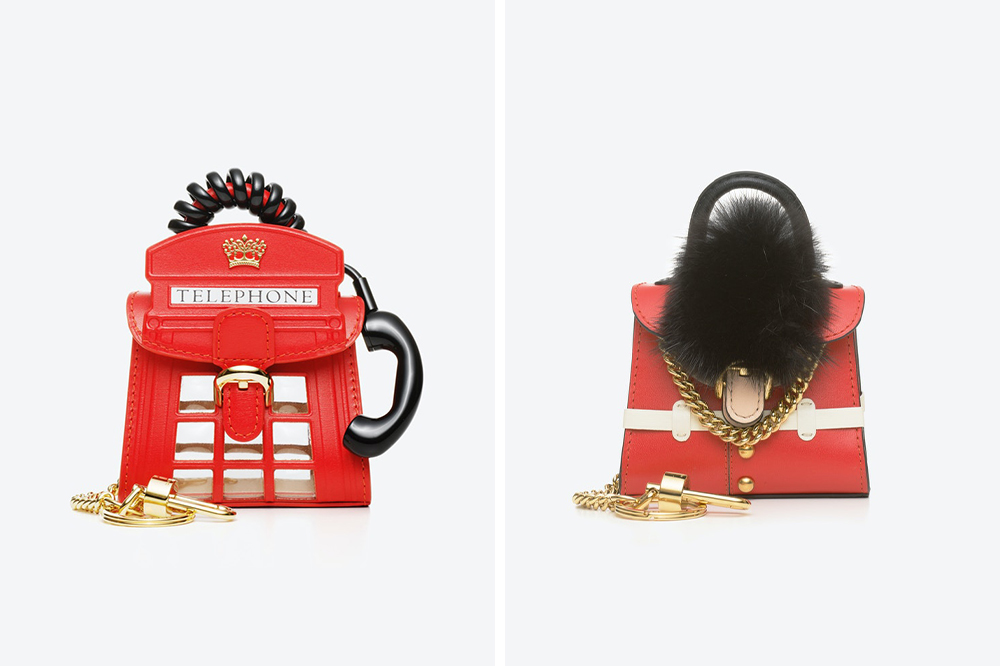 Just as how yellow taxis are essential to New York, bright red telephone booths and soldiers with fluffy hats at Buckingham Palace are what make the UK so special. The handle of the Piccadilly Circus charm (left) is cleverly shaped like a phone cord as well.
Other parts of the world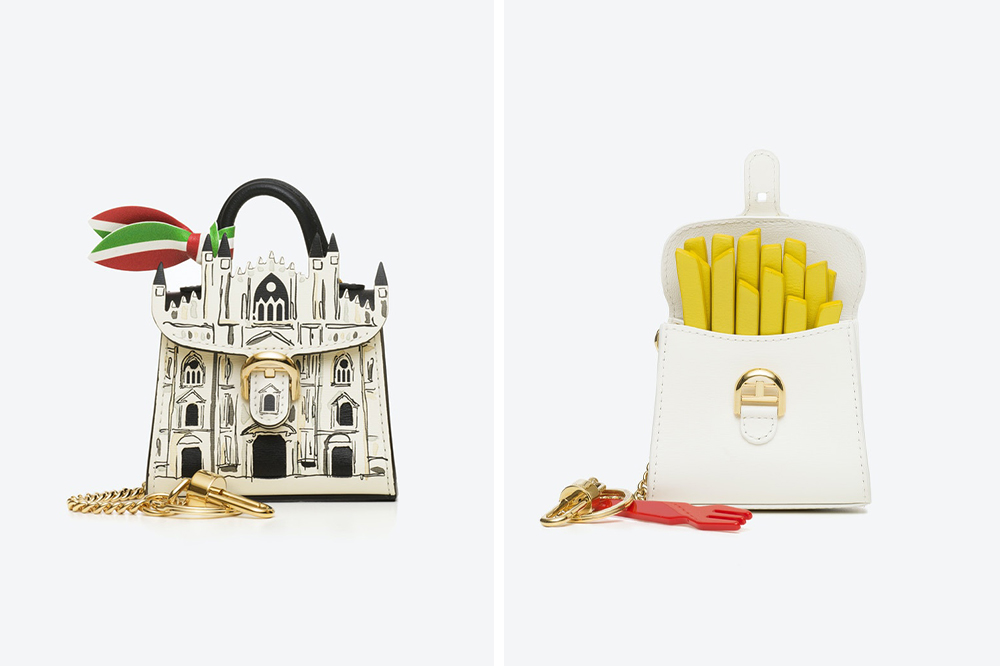 Whether it's monuments like Milan's treasured cathedral (left) or food such as french fries created in Belgium (right), each charm represents the city's unique culture. Head over to Delvaux's website to find the full collection of 28 charms.
Learn More About Different Cities With These Travel-Themed Handbag Charms
These travel-themed handbag charm designs make us feel as if we're experiencing the beauty of different cities on our own. Unfortunately, Delvaux does not ship to Singapore, so we're keeping our fingers crossed that they'll make their way over to the Delvaux physical store in Marina Bay Sands soon.
All images courtesy of Delvaux.
Also read:
Louis Vuitton's Monogram Airplane Bag Costs US$39,000 For Frequent Flyers With Nowhere To Go