Chanel AirPods Case Necklace
Last year, Chanel debuted their AirPods cases that took inspiration from their iconic bags. This time around, the luxury brand has returned with an even more chio and practical AirPods case. Their latest release is more than just for storing your AirPods – it'll also be a head-turning fashion statement when you wear it around your neck. 
AirPods Case Necklace 
The luxurious accessory was first seen at the 2020/21 Métiers d'art Workshop Series. It is made from numerous premium materials such as glass pearls, lambskin and gold metal, just to name a few.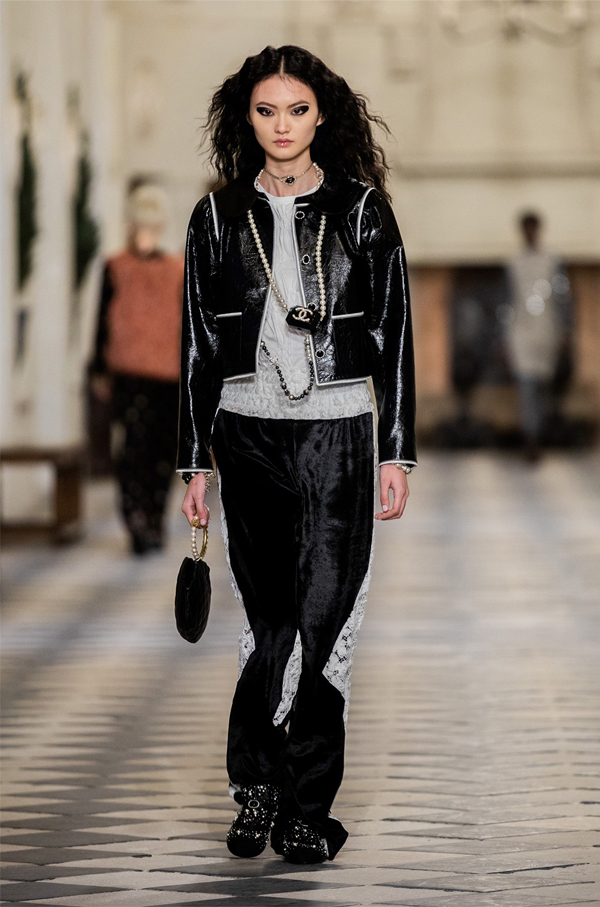 The AirPods case reminds us of a faceted black gemstone, and attached to it is a string of glass pearls with Chanel's classic gold and chain leather. The extra detail adds comfort for the neck when wearing the AirPods case necklace and also reminiscent of Chanel's signature handbags. 
If you're wondering if the AirPods case can get any more atas, the answer is yes. At the front of the case is the classic double 'C' logo filled with rhinestones for extra bling.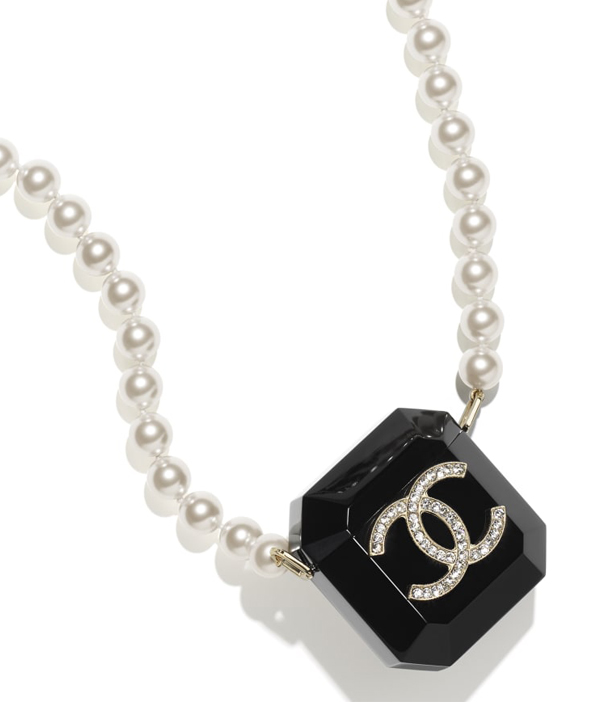 As luxury items never come cheap, this AirPods case necklace retails for USD2,675 (~S$3,600) on Chanel's official website. You can get at least 15 pairs of AirPods with that same amount of money.  
Also read: 
This Louis Vuitton Bag For Your AirPods Pro Lets You Flex Twice As Hard
AirPods Pro Case Necklace
Chanel did not miss out AirPods Pro users as they have also launched a similar case that comes in a shade of cream.
Compared to the AirPods case, it is wider and shorter but the rest of the accessory features remain the same. 
According to @hardworkfeng on Instagram, they mentioned that the AirPods Pro can be charged without removing the case through the slot found at the bottom.  
The AirPods Pro case necklace is retailing at USD2,675 (~S$3,600) on Chanel's official website. 
The Chanel AirPods Case Necklace Is Both Elegant And Essential
It is always interesting to see how Chanel comes up with new and creative accessories. No doubt the chic and stylish AirPods case necklace will make your OOTD stand out, but the hefty price tag means that it also won't be for everyone. 
Also read: 
Chanel's Mini Vanity Case Bag Fits In One Hand & Reminds Us That Good Things Come In Small Packages