Twin Sister Skincare Routines
Having a twin sister is like getting a designated best friend at birth. Apart from sharing similar features, my sister May and I have plenty else in common. We work in the oil industry on weekdays. On weekends, we go wakeboarding or flowriding. Call it "twintuition", but we also pick out the same clothes and food sometimes. Since we both have dry skin, we share most beauty products in our skincare routines too.
Outdoor sports have also left us with an uneven skin tone, no matter how much sunscreen we slather on. We've splurged on brightening serums and moisturisers, to no avail. The products would make our faces look more radiant for a few days, but the glow would dim soon after.
Trying a new skincare routine
So when I was asked to try a new skincare routine for a week, I was quite thrilled. I'm not particularly adventurous when it comes to skincare, but I wanted to see if the products could even out my skin tone, lighten my freckles and give my skin a boost of hydration.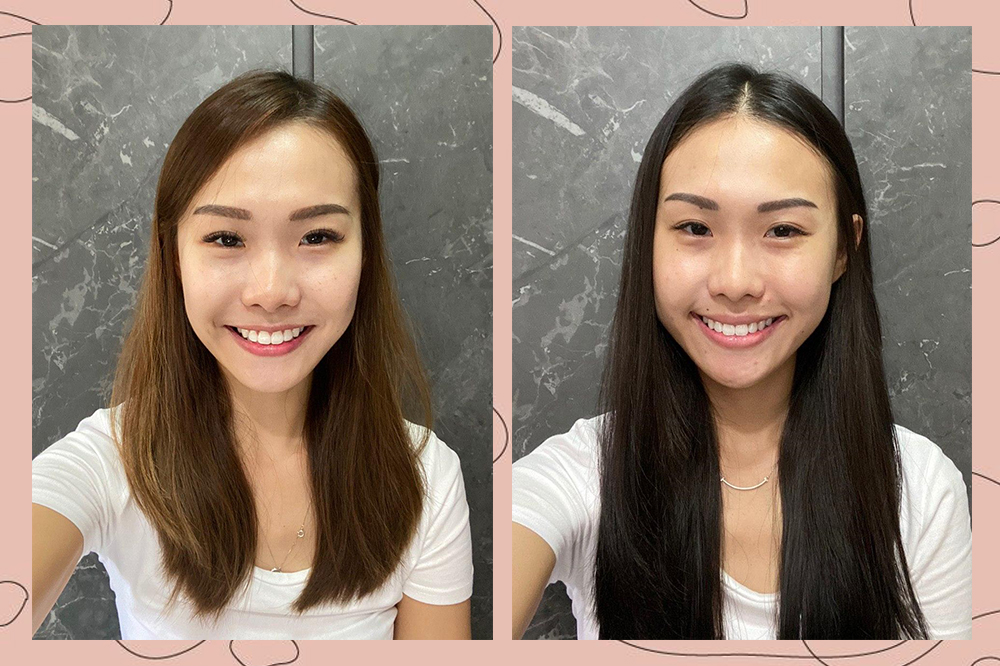 Marilyn (left) and May (right) before the trial
To find out if they made a difference to my skin, my sister would continue to use her usual skincare products while I tested these for a week. Both of us would take daily selfies and compare them on the fourth and last days of the trial. Here's how the products performed.
First impressions
Step 1: Cleanser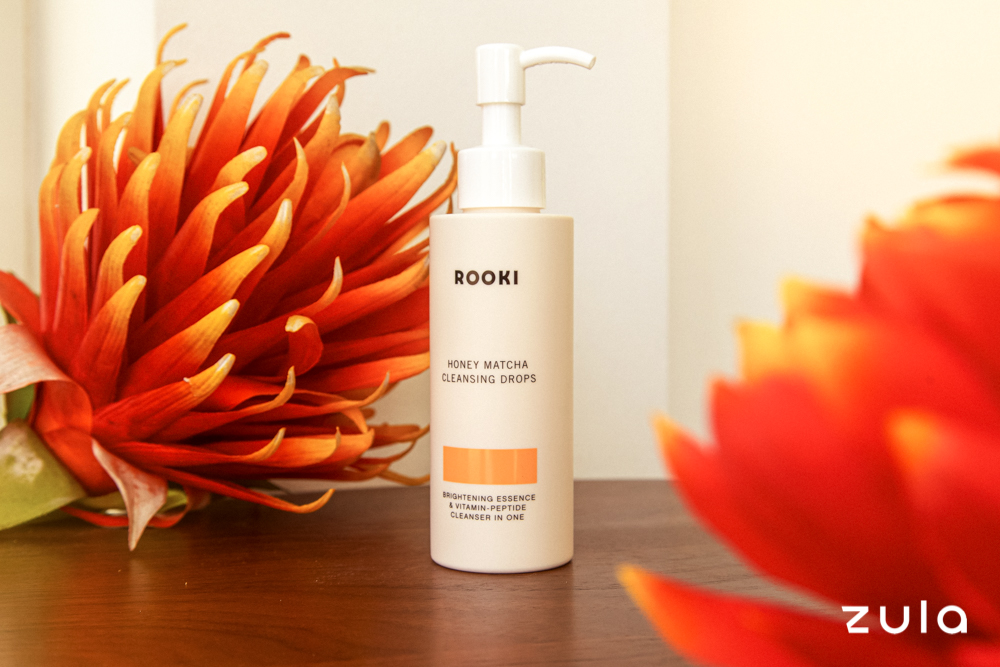 As I picked up Rooki's Honey Matcha Cleansing Drops for the first time, the 2 ingredients in its name caught my eye. Honey and matcha make a delicious beverage, but I wasn't sure what they could do for my skin. After a bit of research, I found out that both ingredients are loaded with antioxidants to calm redness.
When massaged onto damp skin, the clear gel lathered into a creamy foam. My skin actually felt softer and looked more fresh after rinsing off the Honey Matcha Cleansing Drops, unlike the gel cleanser I was using before.
Step 2: Mask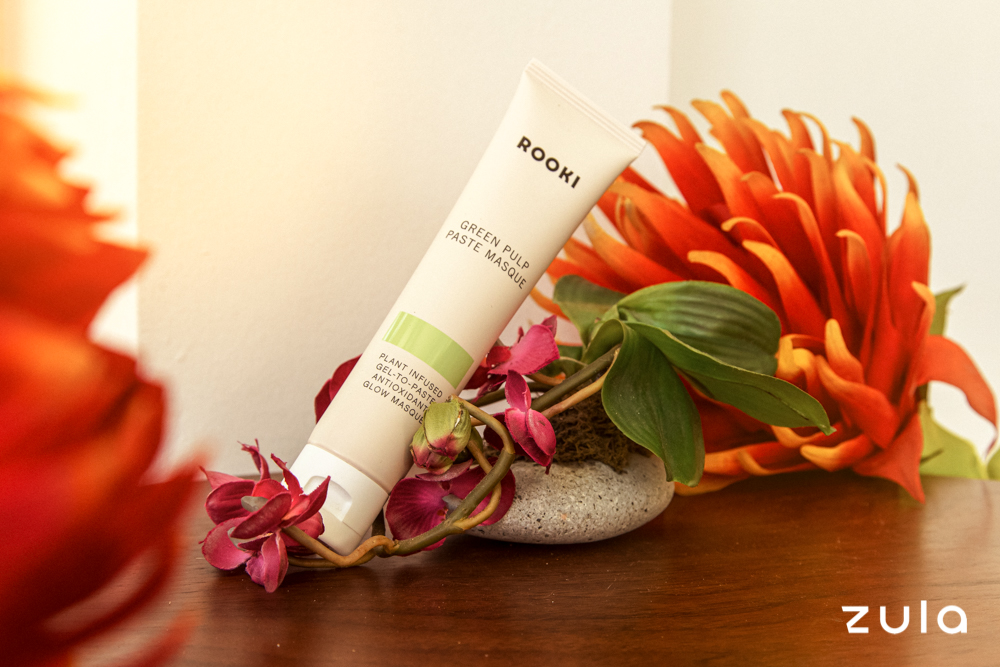 I typically reach for a sheet mask once or twice a week, so I was glad to see a face mask in my new routine. Rooki's Green Pulp Paste Masque uses extracts from common foods like carrots and tomatoes to brighten and nourish the skin.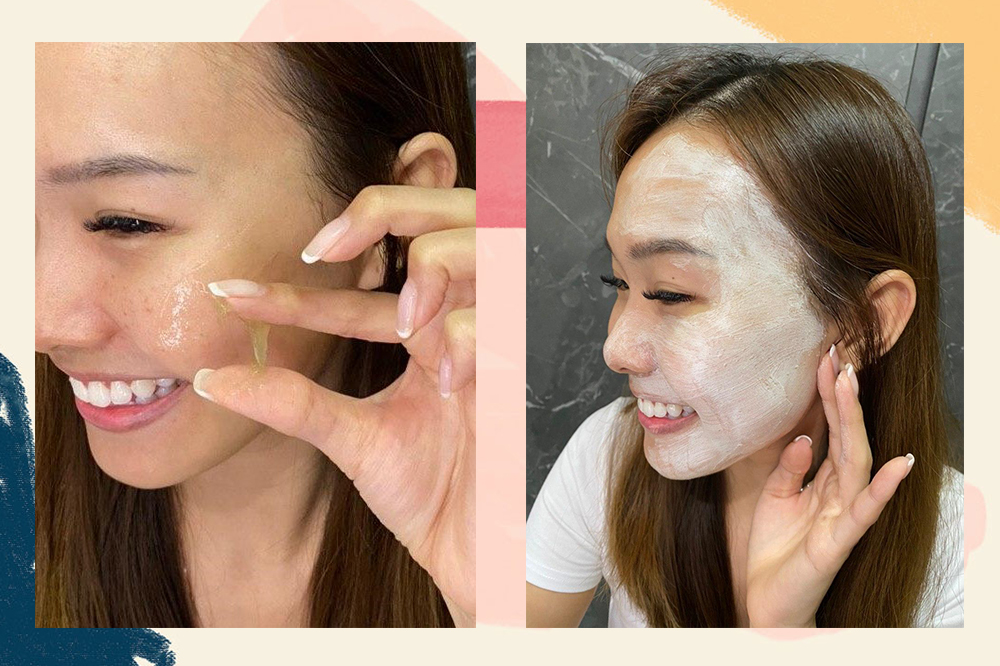 When I squeezed the product out of the tube, the green gel felt slimy in my hands. After rubbing it on dry skin, it transformed into a creamy white paste. The mask produced a slight warming sensation too, which was quite relaxing. After rinsing it off, my face felt smoother and the redness around my nose was less noticeable.
Step 3: Serum (Morning)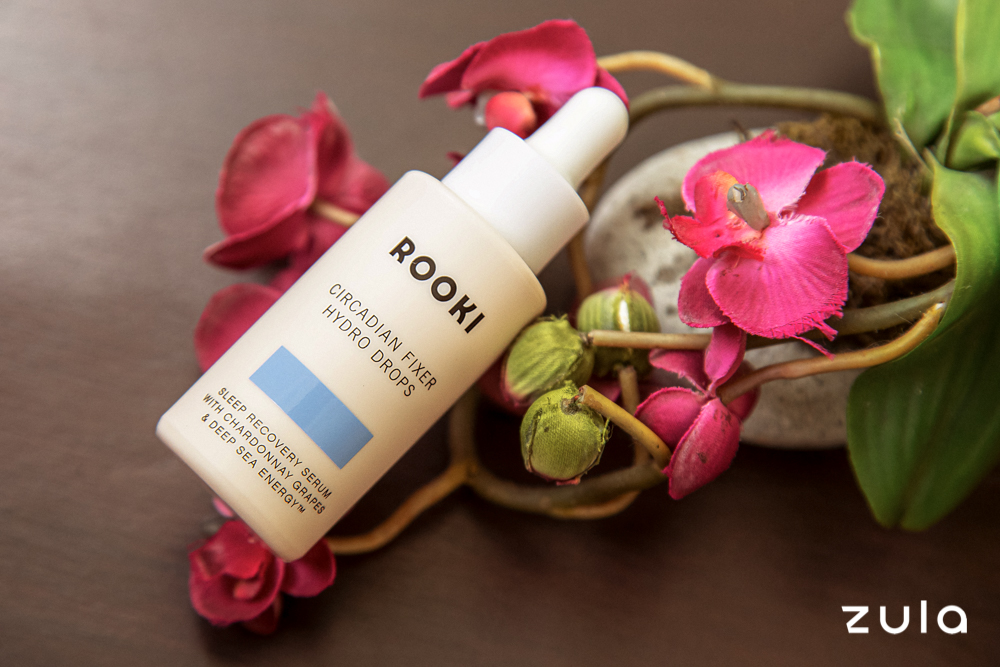 Although I get sufficient sleep, millennial burnout leaves me looking like a raccoon on certain days. In the morning, I used Rooki's Circadian Fixer Hydro Drops. It says it's created for the "modern night owl", so I wanted to see if the caffeine and seaweed extracts in the formula could perk my skin up.
The texture of the serum is similar to that of water, so my skin absorbed it quickly. Compared to other sticky serums I've tried, I was truly surprised by how lightweight and non-tacky the Circadian Fixer Hydro Drops felt. After patting the serum in, my skin looked a little dewier, which made me seem less tired.
Step 3: Serum (Night)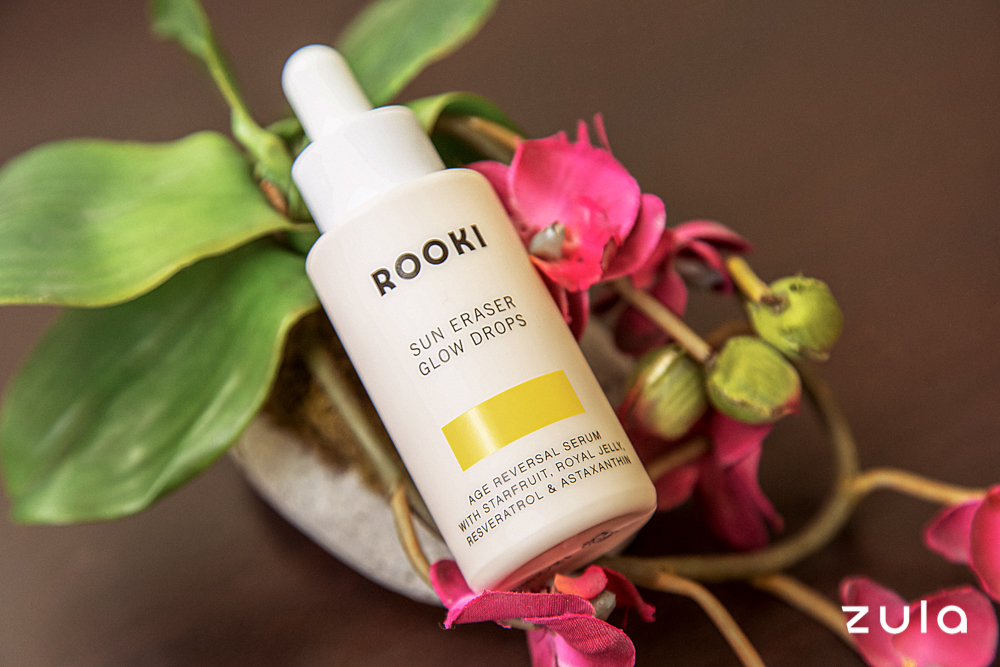 One glance at this serum, and I knew which formula I was most excited to try. Rooki's Sun Eraser Glow Drops contains starfruit to reverse sun damage and restore radiance, so I couldn't wait to see if it could brighten my complexion and lighten my pigmentation.
Just like the Circadian Fixer Hydro Drops, this serum feels light on the skin and gets absorbed easily. To be honest, these are the lightest serums I've ever tried. Their textures feel more like an essence instead of a serum. When used before bed, it gave my skin a boost of moisture too.
Since serums have a higher concentration of actives, opaque bottles block out UV light and help preserve antioxidants better, which is why I appreciate Rooki's dropper bottles.
Step 4: Moisturiser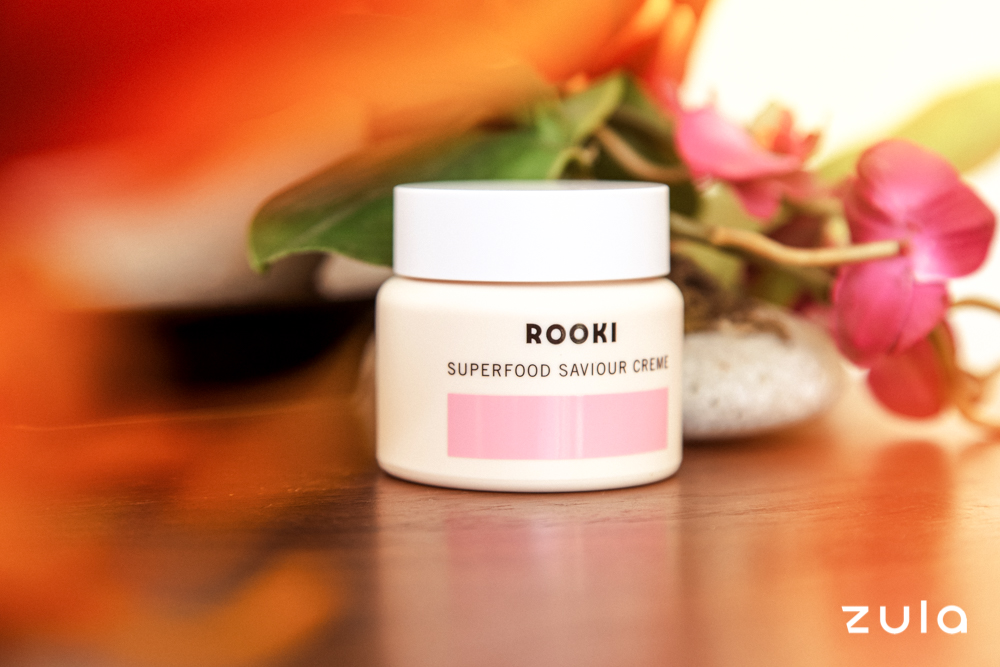 When I opened the jar of Superfood Saviour Crème and took a whiff for the first time, I fell in love with the scent. The orange and geranium essential oils smell soothing yet refreshing, and I soon found myself looking forward to using it every day and night. It also contains kale extract and chia seed oil, 2 ingredients that are packed with vitamins to prevent premature skin ageing.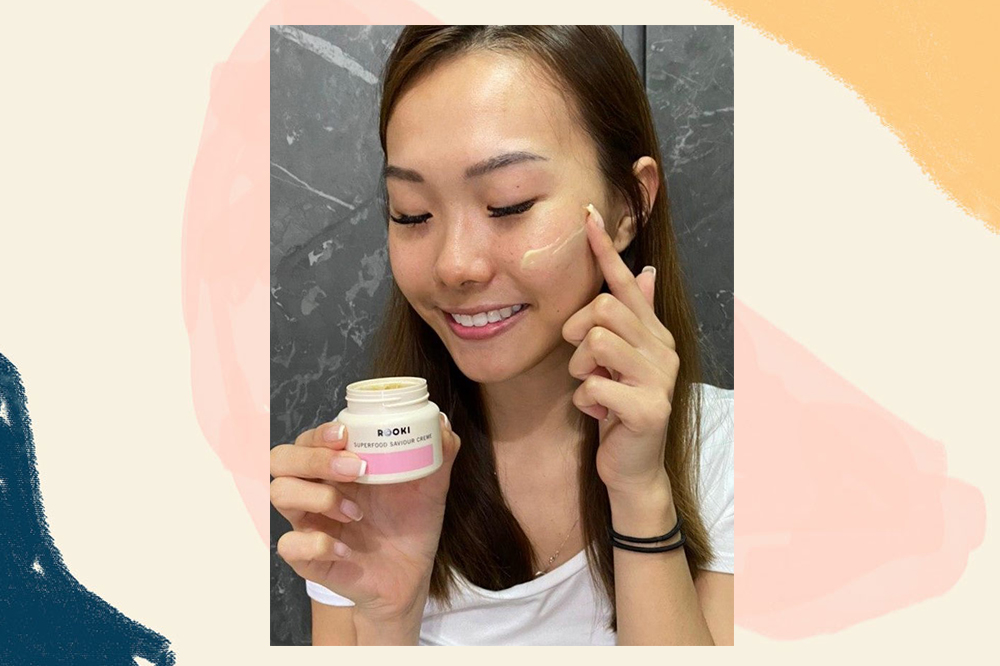 From the product name, I knew it was going to be a rich cream that's full of nutrients. Initially, the moisturiser felt a little heavy on my face, but it sank in pretty fast and left a natural, matte finish. My skin felt more supple and bouncy almost right away.
Midpoint check-in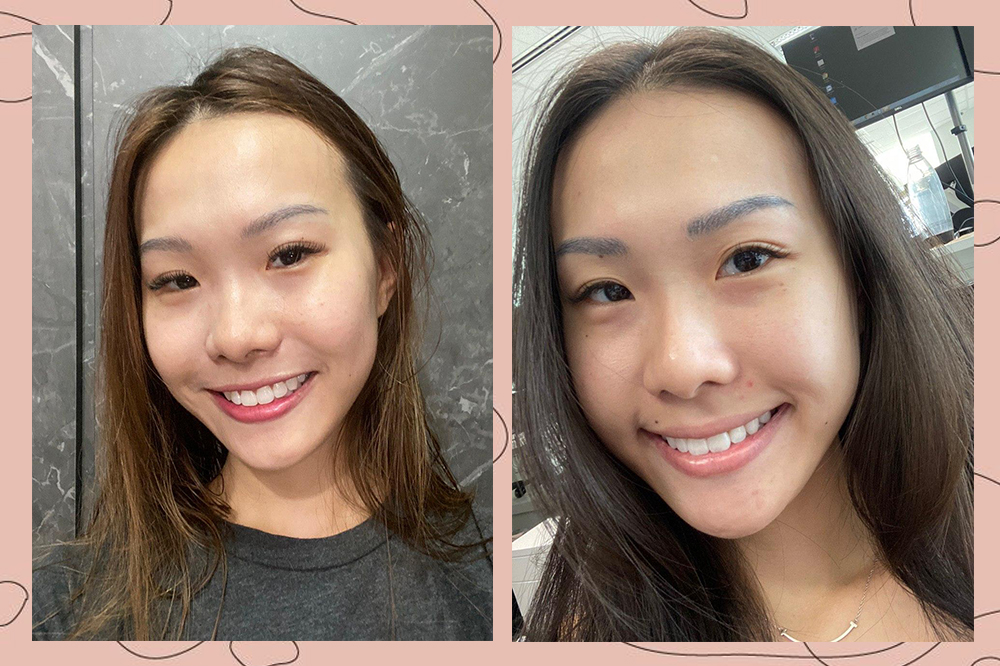 Marilyn (left) and May (right) on Day 4 of the trial
After 4 days, it was time to compare our complexions. My sister experienced a sudden breakout, so she had a couple of blemishes above her lips. Next to her, my skin tone appeared more even. I noticed that the redness around my nose looked less visible too.
With my previous skincare routine, my skin always felt dry and tight by the time I got home from a full day of work. But with the new products, my skin looked and felt just as hydrated and plump in the evening as it did in the morning.
Apart from giving my skin an extra dose of moisture, the 2 serums were able to brighten my skin a little. My face had a glow, and my makeup products went on smoother too. When applied with a brush, my concealer glided on my skin easily and didn't look cakey. Rooki's products made my blush last longer as well, so it didn't look patchy after a few hours of wear.
While we were doing our separate skincare routines one night, my sister looked over and said, "Eh your skin looks so nice now, can I try also?"
Final thoughts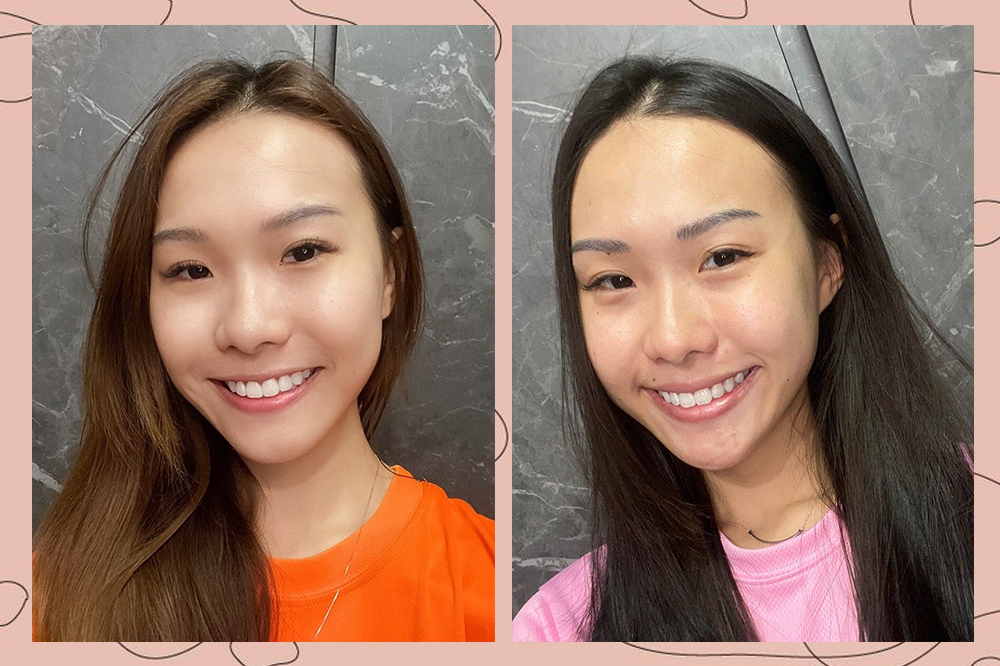 Marilyn (left) and May (right) on Day 7 of the trial
My sister and I work and sleep in air-conditioned environments, which can rob the skin of moisture. Water sports can leave our upper lips and cheeks rough and parched too. Ever since I welcomed Rooki's products into my life, my skin has felt softer and looked more radiant.
The texture of my skin is much smoother, and my dark spots are getting lighter. I can't wait to see how my skin will look in a few more weeks.
My Twin Sister & I Tried Different Skincare Routines And These Are The Results
I like skincare that's straightforward and simple to use, and Rooki's products fit the bill. Compared to the products I was using before, these formulas are way more effective at solving my skin problems.
My favourite products from the ones I tested have to be the Circadian Fixer Hydro Drops and Sun Eraser Glow Drops. My skin drinks them right up, so I don't have to stand around and wait for them to absorb like how I did with other serums in the past. Plus, both serums target dry skin and pigmentation.
The routine takes up very little time, and now that I have a more even skin tone and lighter pigmentation, I don't have to use as much concealer to perfect my complexion. Getting ready in the mornings have become much easier. My twin sister may be a little envious of my skin now, but I'll be sharing these products with her soon to spread the love.
You can check out the products on Rooki Beauty's website or try them out in person at Design Orchard, a modern retail space located along Orchard Road.
This post is brought to you by Rooki Beauty.
Product photography by Sebastian Tan.