Uniqlo Batman UT Collection By Jean-Michel Basquiat
The Batman, starring Robert Pattinson and Zoe Kravitz, comes out in October 2021. DC fans who've been counting down the days to the film's release, however, can get the party started early. Uniqlo's upcoming UT collection is a collaboration with the late legendary New York artist, Jean-Michel Basquiat, and Warner Bros. And just like how the Uniqlo x Disney collection featured princesses and villains, both bad guys and good guys make an appearance in the designs. That means you'll find abstract takes on Batman, Robin, The Joker, Superman and The Flash sprawled across Uniqlo hoodies and t-shirts.
Uniqlo Batman designs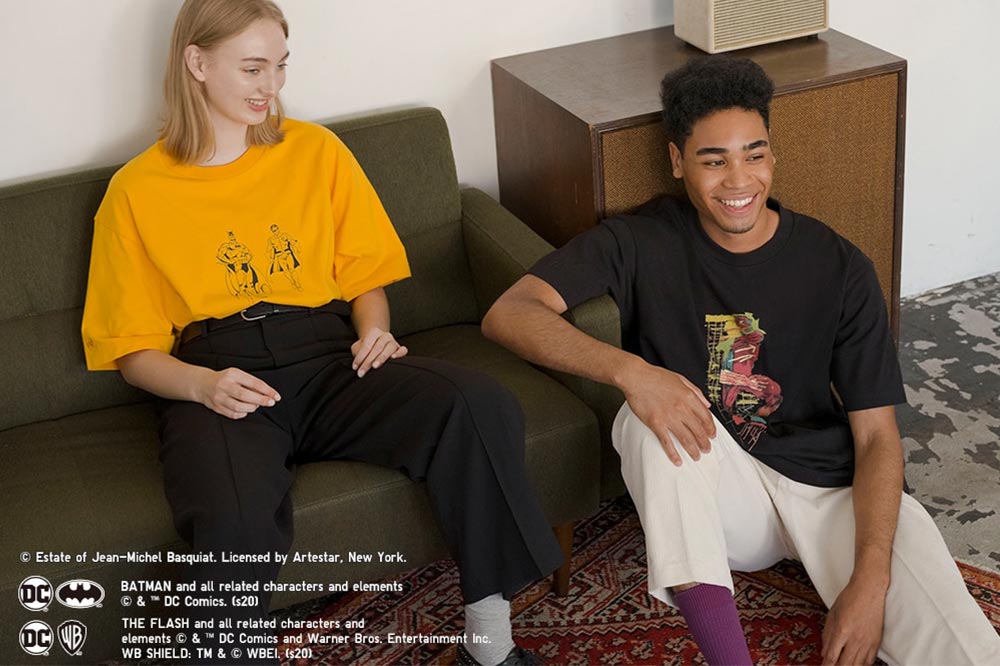 One of the most striking designs in the collection is the Batman and Robin tee on the left. The rich egg-yolk hue is the perfect canvas for Basquiat's illustrations.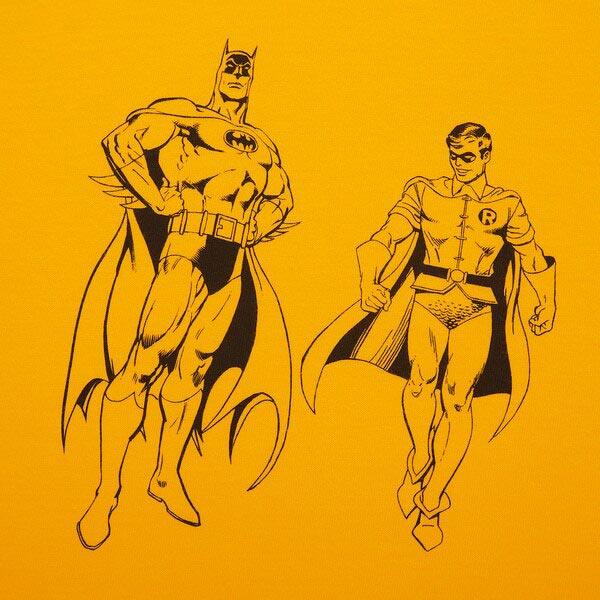 Here's a closer look at the front of the shirt, which features the crime-fighting duo in a more classic, vintage-style illustration.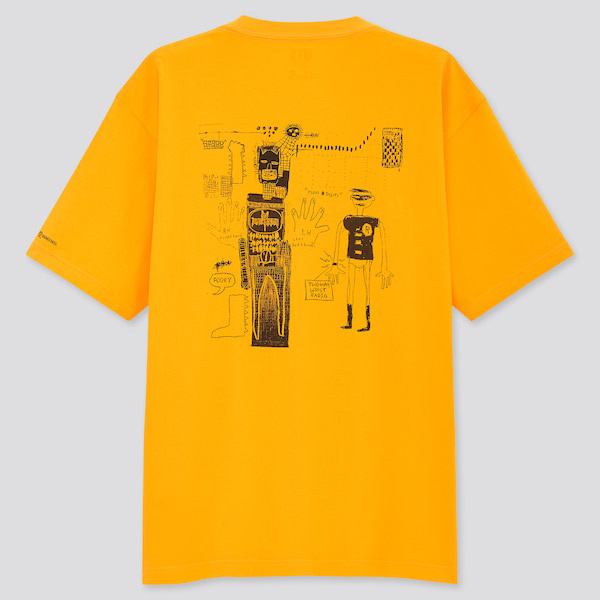 Basquiat is known for his graffiti-style drawings, in particular, his scribbling. The back of the t-shirt sums up his signature style perfectly.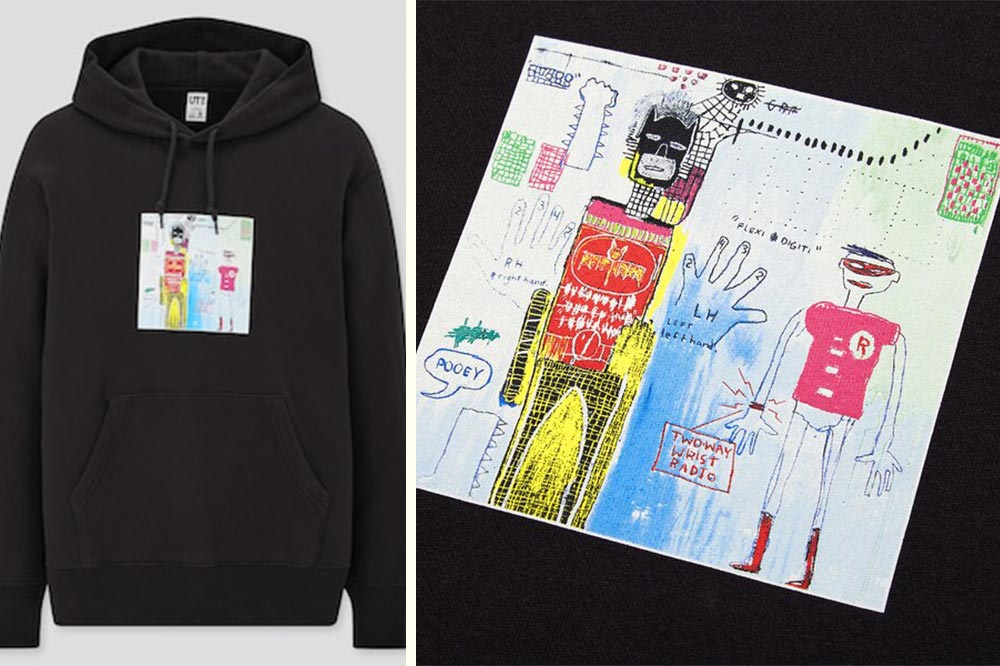 The same drawing appears in vivid colour on the front of a black hoodie. It's representative of the late artist's most notable works, with scribbled text, symbols and stick figure-like drawings.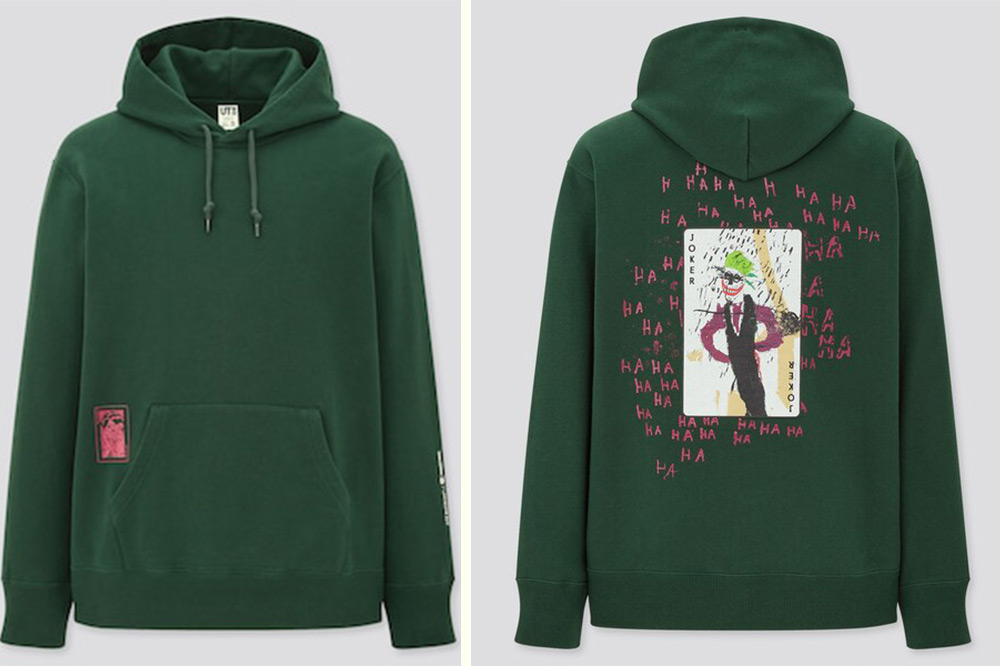 This forest green hoodie stars one of the comic world's most iconic supervillains, the Joker. He's depicted on a joker card with his green hair, his black-and-purple suit and the word "Ha" liberally scattered across the hoodie. The next time someone makes a lame joke, you no longer need to muster up the energy to come up with a response. Just let your hoodie do all the talking for you.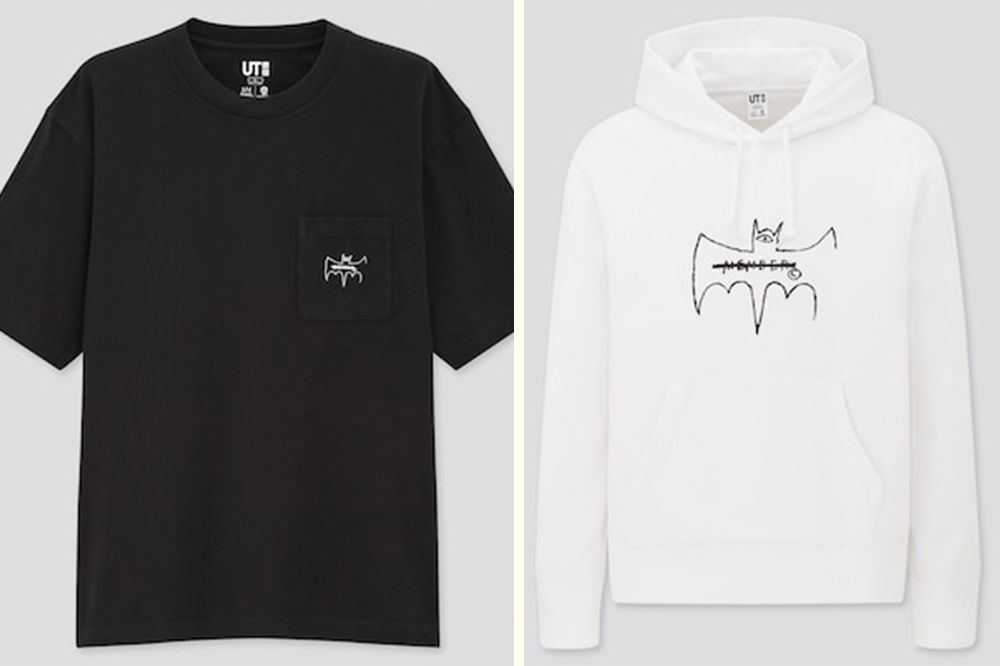 If your wardrobe only consists of black and white pieces, this t-shirt and hoodie with Basquiat's take on the Batman logo will fit right into your aesthetic.
Superman and The Flash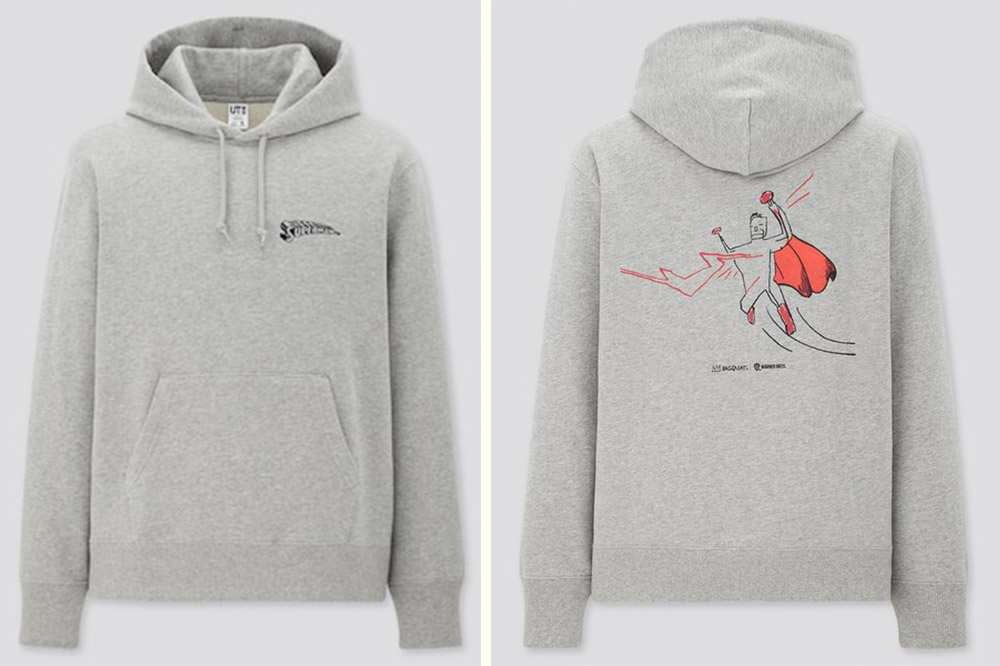 In contrast to the usual saturated red, blue and yellow imagery, the Superman designs in this collection are more understated.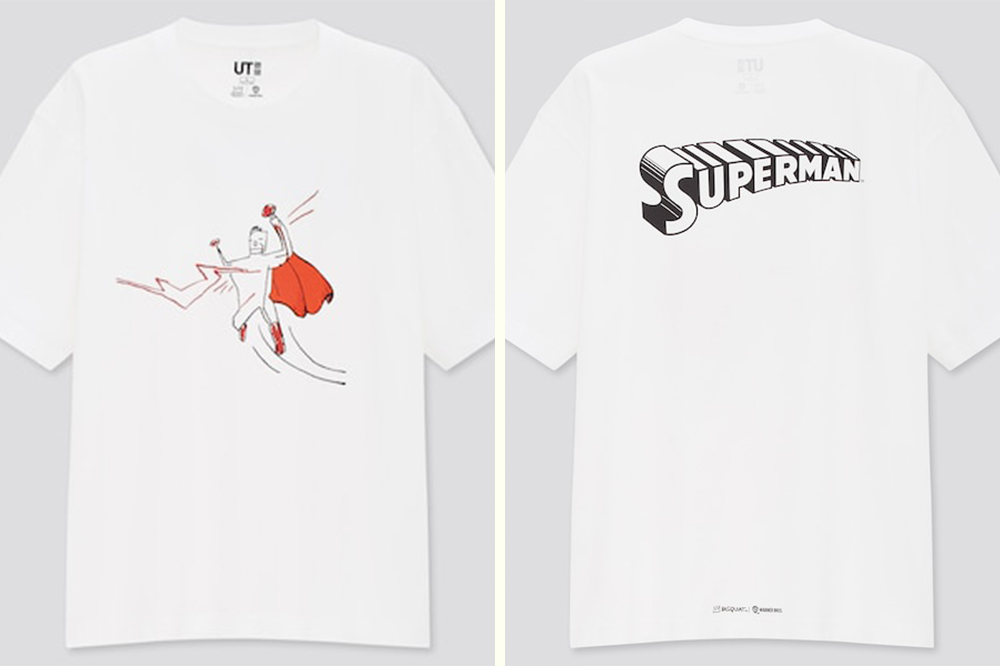 The same block script and sketch appear on both the white t-shirt and grey hoodie.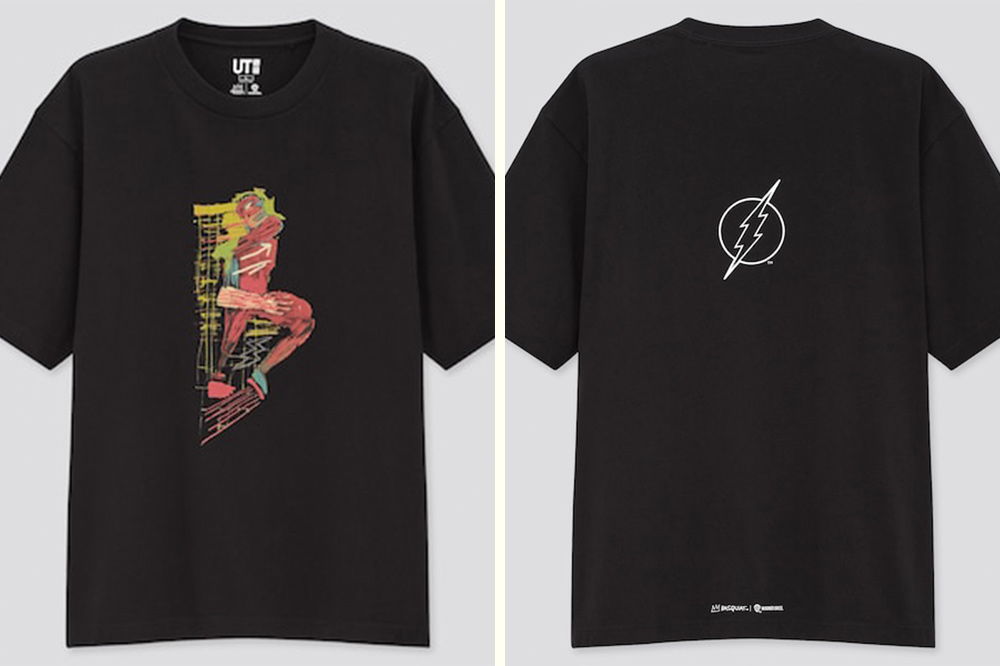 The last superhero featured in the Uniqlo Batman UT collection is The Flash. Again, Basquiat's scribble-style drawing puts an artistic spin on how the character is usually portrayed. It's like a human anatomy drawing come to life.
Uniqlo's Jean-Michel Basquiat x Warner Bros. UT Collection Is An Abstract Take On Batman, Superman & More
Uniqlo's Jean-Michel Basquiat x Warner Bros. UT Collection featuring Batman is up on the Uniqlo U.S website. It will be launching online and in selected stores across the U.S on 7 September 2020. Uniqlo Singapore has confirmed that the collection will be launching on our shores as well, so watch this space for updates.
All images courtesy of Uniqlo.
Also read:
Uniqlo's Upcoming Disney Princess Songs UT Collection Pays Tribute To Your Favourite Childhood Classics