Uniqlo Disney Princesses & Villains Collection
Growing up, you probably had a favourite Disney princess. Heck, maybe you even had a favourite Disney villain. Well, now you no longer have to pick a side. Uniqlo has a new Disney Princesses and Villains UT collection, and it has brought good and evil together in the form of 7 oversized T-shirts.
The T-shirts retail for $19.90 each and are now available at Uniqlo stores in Singapore and on Uniqlo Singapore's website. Scroll down for a closer look at the designs.
Uniqlo Disney Princess t-shirts
The first 2 designs are perfect for you and your girl gang.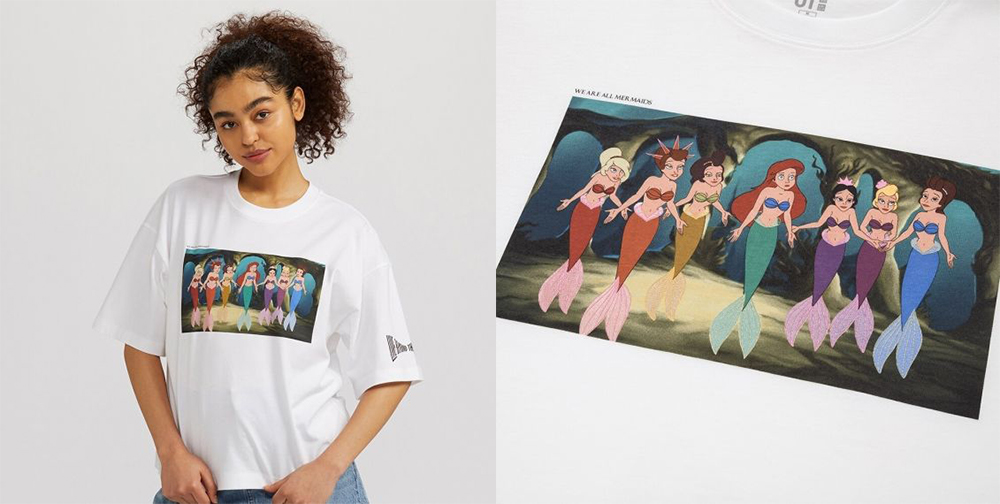 A plain white tee is dressed up with an image of Ariel and her 6 sisters on the front. On the sleeve of the T-shirt read the words "Live beyond the grotto", which we all know was Ariel's life mantra.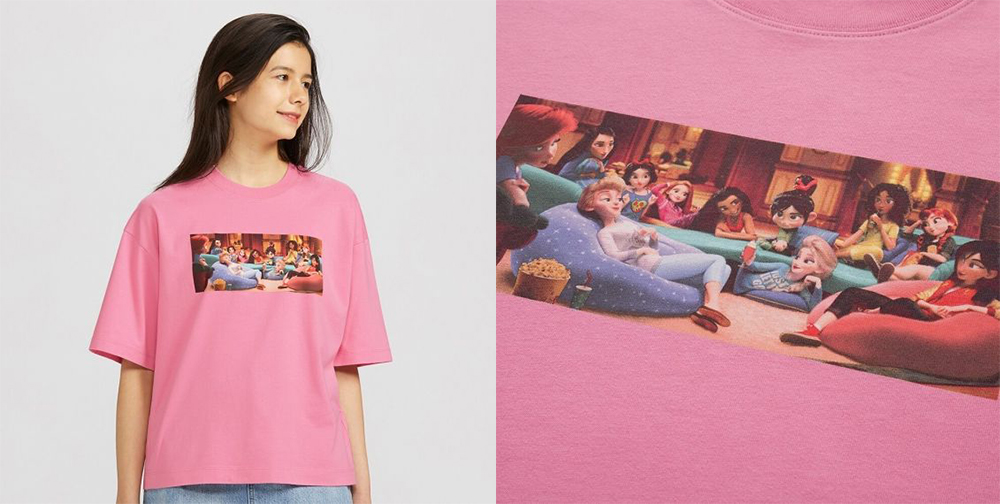 The next #squadgoals design is a pink T-shirt featuring an iconic scene from the Disney movie, Ralph Wrecks the Internet. It's a greatest hits compilation of everyone's favourite Disney princesses, from Elsa to Mulan, in their loungewear, no less.
Also read:
UNIQLO's Wireless Bras Use Memory Foam-Like Technology That Adapts To Odd Cup Sizes And Period Changes
Pop art t-shirts
The next 3 designs are inspired by memes and Pop Art, so you can add a fun and humorous touch to your outfits.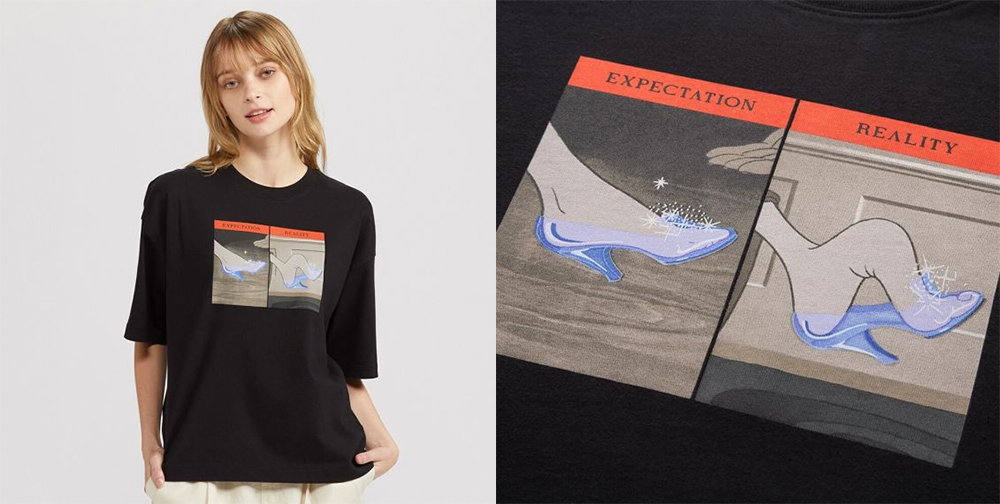 We've all seen enough versions of the "Expectation vs Reality" meme to last a lifetime. But this version featuring Cinderella's foot on the left, and what we presume to be her evil stepsister's foot on the right, is still comedic gold.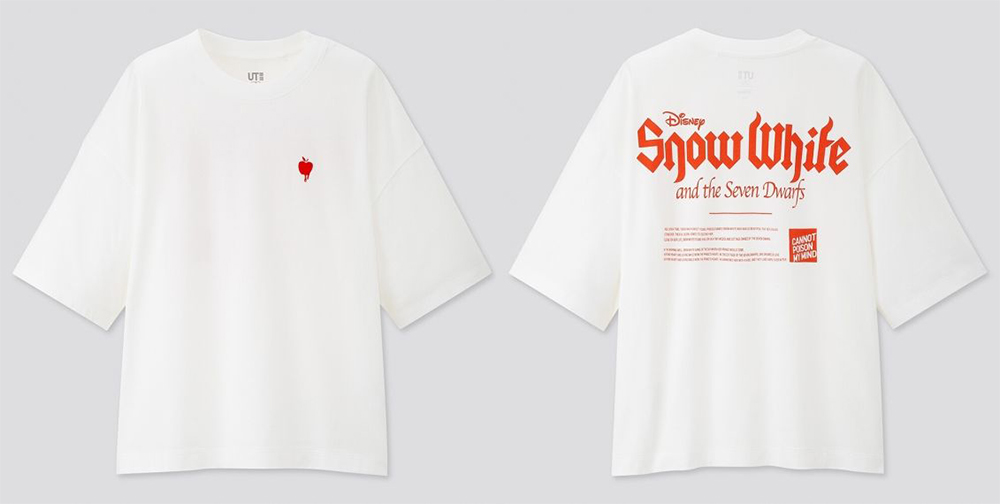 From the front, the other white T-shirt in this collection seems to only feature a simple embroidered apple that is dripping with blood.
However, flip to the back and you will find Gothic text bearing the name of the movie, as well as an excerpt from the fairy tale. Last but not least, there is also a blurb with the words "Cannot poison my mind". Interesting.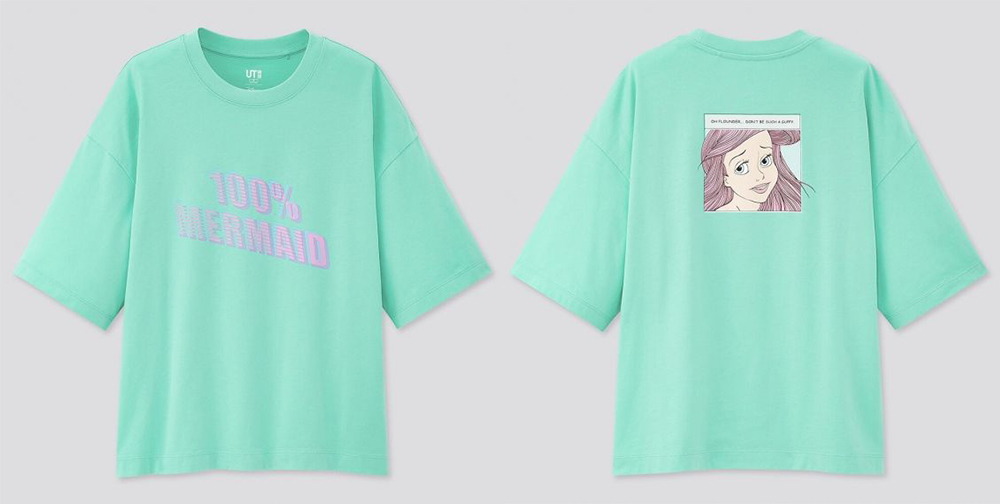 The next design is much less cryptic. The front declares that you're a "100% mermaid". No surprises who is going to be on the back of this tee. Yep, it's Ariel once again, but this time she is solo and reminiscent of a Roy Lichtenstein drawing. "Oh Flounder… Don't be such a guppy," she says, referencing her BFF.
Disney villain t-shirts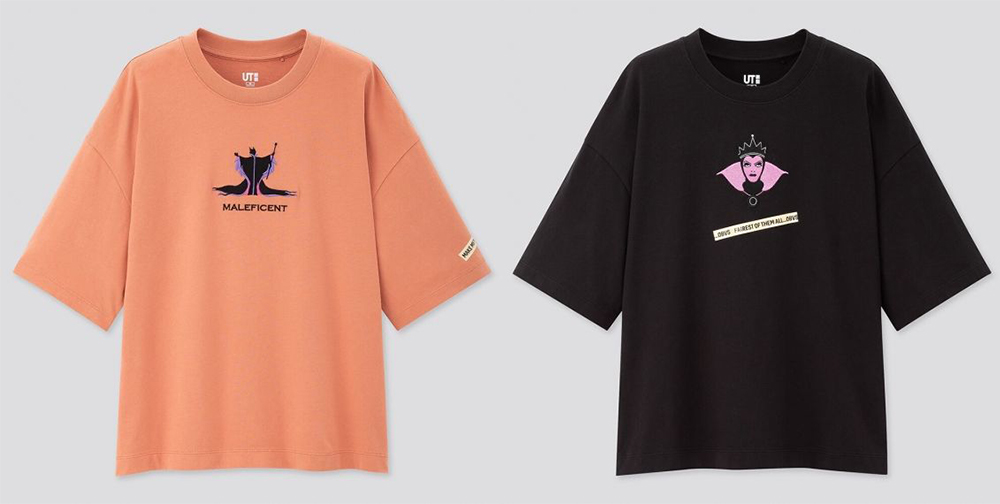 Last but of course not least are the 2 Disney villain designs, featuring Maleficent and the evil queen from Snow White. Wear these on days when you want to let everyone know you're not in the mood to be messed with, thank you very much.
Uniqlo Disney Princesses & Villains Collection Let You Show Your Good And Evil Sides
There you have it, the entire Uniqlo Disney Princesses and Villains Collection. While you're checking out the designs, you can also stock up on the Uniqlo x Anna Sui collection, which is also available at Uniqlo stores and online now.
Also read:
Uniqlo x Anna Sui Collection Will Have Printed Blouses, Skirts & Dresses So You Can Channel Your Inner Flower Child
All images courtesy of Uniqlo Singapore.
Cover: Source