Uniqlo x The Amazing Spider-Man Collection
Look out, it's a bird, it's a plane… no, it's the 60th anniversary of everyone's favourite friendly neighbourhood superhero. Over the years, we have had the opportunity to see Spider-Man evolve with the different TV shows and movies, with my fave being Tom Holland of course. 
Now, you can pay tribute to Spider-Man with the new UNIQLO x The Amazing Spider-Man collection, featuring tees in multiple designs.  
Adult T-Shirts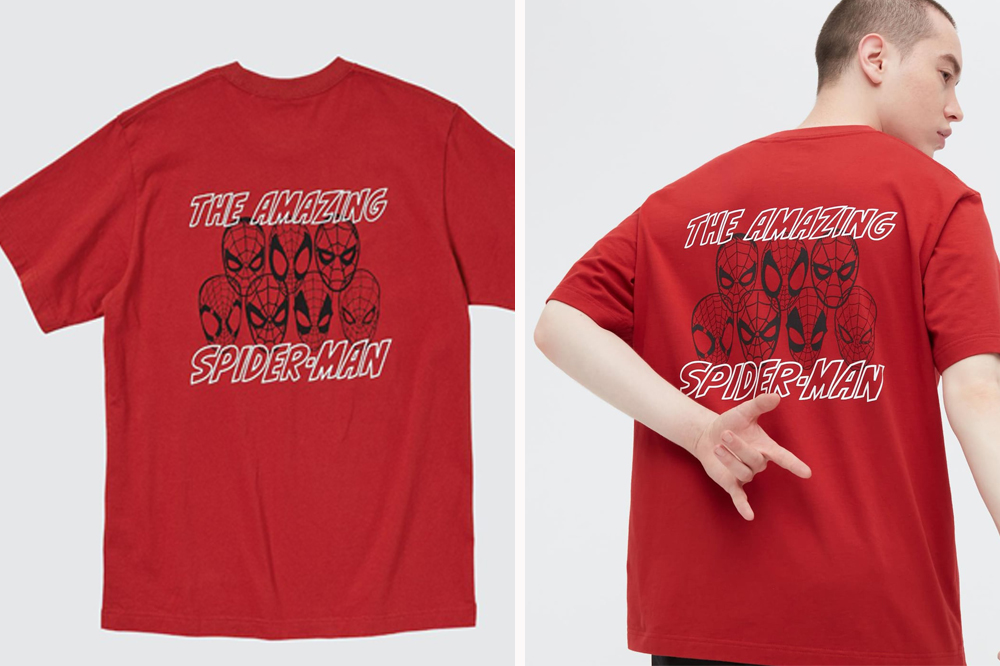 For true-blue Spider-Man fans, this T-shirt has the signature red colour of Spider-Man's suit. Emblazoned across the shirt are the words "The Amazing Spider-Man", continuing the traditional feel of the series. Additionally, there are prints of different designs of the Spider-Man masks from the comic book series.
This T-shirt retails at $19.90.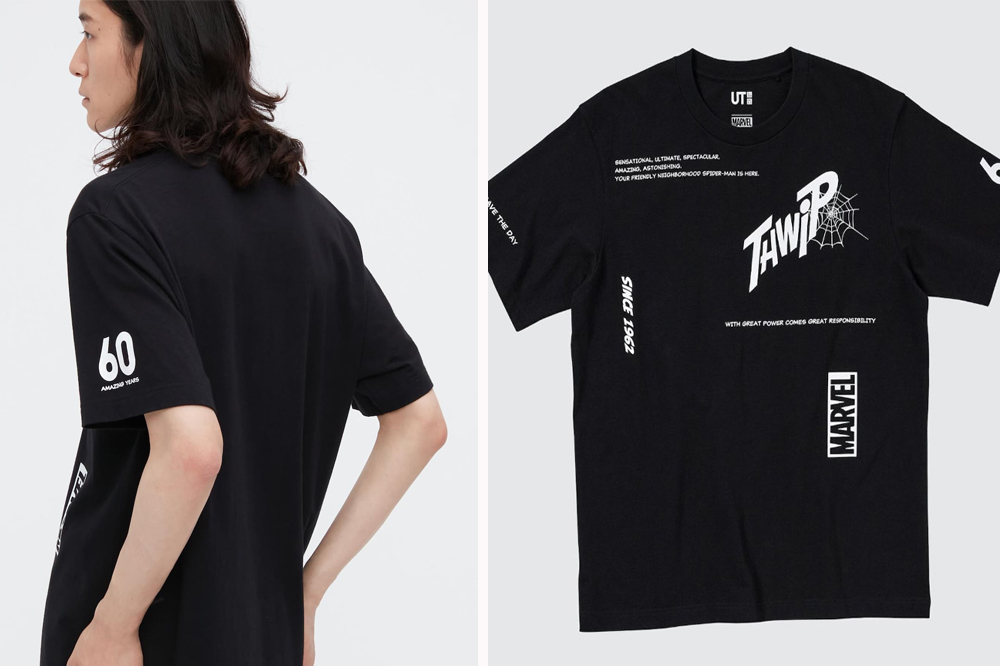 For those who prefer to sport a more gothic look, consider this T-shirt. Different parts of the tee have text in white, with some that read "with great power comes great responsibility", which if you remember, Uncle Ben said in the movies – try not to cry.
This T-shirt retails at $19.90.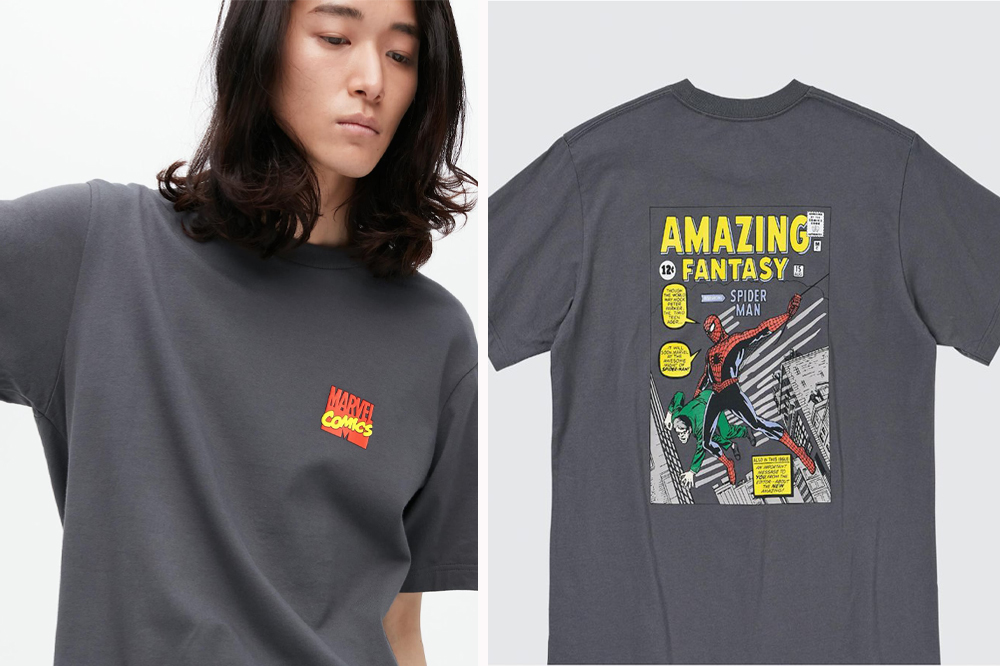 If you're looking for a little bit of a throwback, this shirt is perfect for you. It has the design of the comics, the title "Amazing Fantasy" and Spider-Man picking up a villain while swinging on his webs.
This T-shirt retails at $19.90.
Kids T-Shirts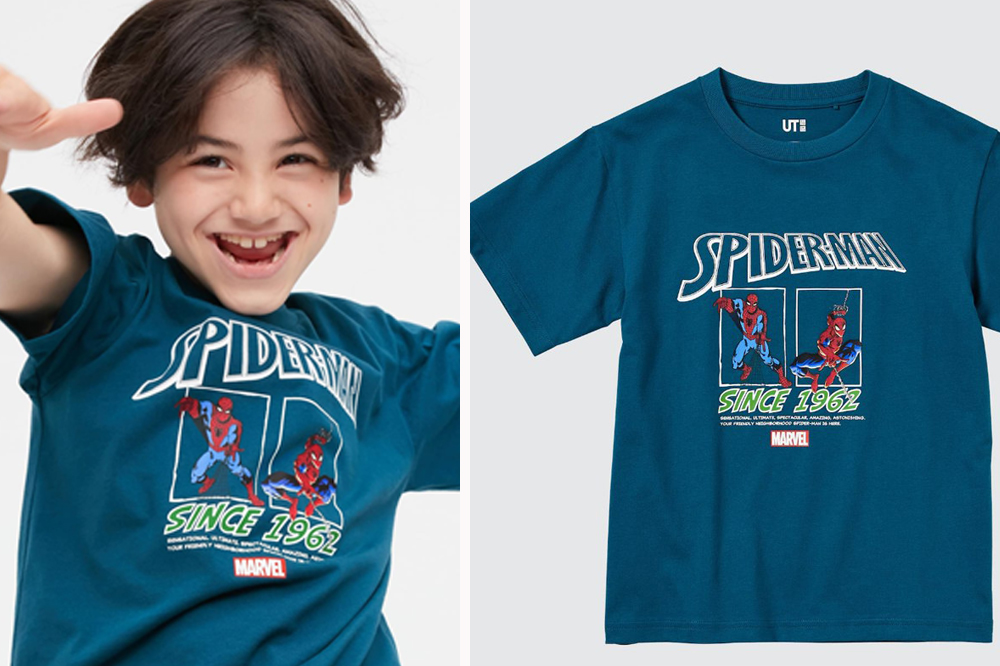 The kids aren't left out of the fun either. This blue coloured T-shirt has the Spider-Man logo embellished across it, with two images of Spider-Man in action. Beneath it has the words 'Since 1962', along with some words to describe Spider-Man, such as "sensational" and "amazing".
This T-shirt retails at $14.90.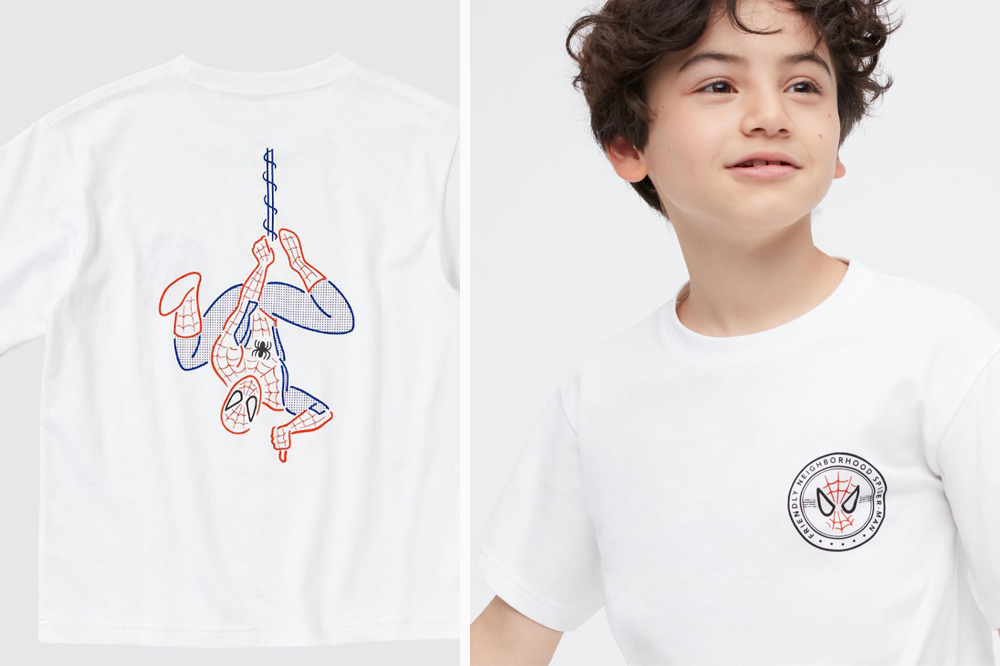 Another one for the collection is this white Short Sleeve Graphic T-Shirt. The design consists of a line-drawn Spider-Man in red and blue, as well as the signature spider on his chest. If you prefer a more minimal design for your little one, this is it.   
This T-shirt retails at $14.90.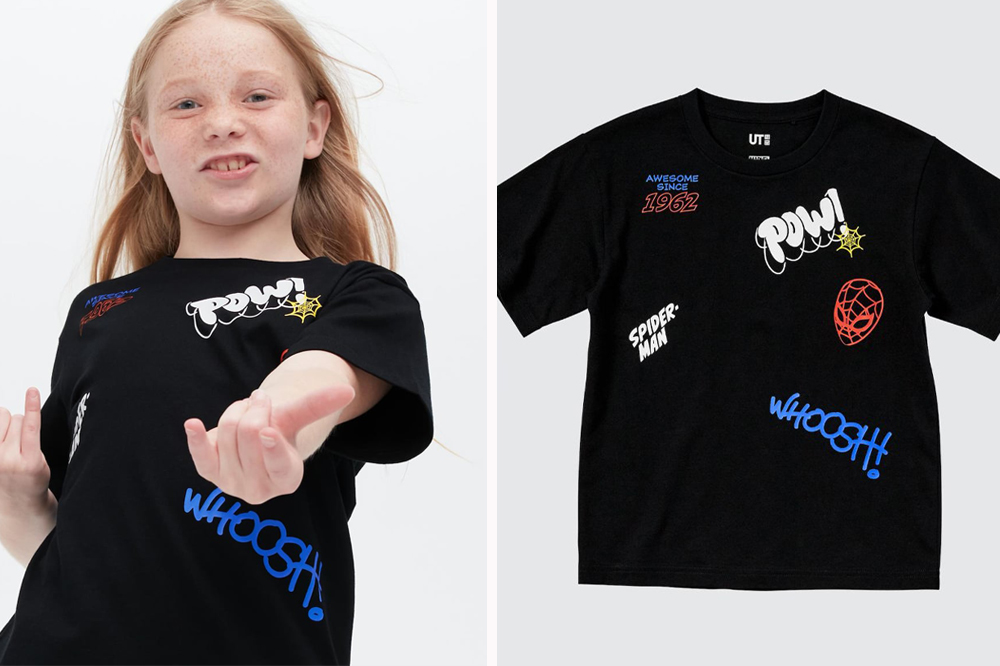 This shirt has different texts in the form of descriptive movements from a comic, such as "pow!" and "whoosh!" — a cute way to hint at who's your kid's favourite Avenger.
This T-shirt retails at $14.90.
The UNIQLO x The Amazing Spider-Man Collection Lets You Have A Swing To The Past
As a tribute to Spider-Man's rich history, UNIQLO's new collab will allow fans to display their love for this famous superhero. If you're interested in purchasing the shirts, head over to UNIQLO's website or to one of their physical stores from 10 October 2022 onwards to do so.  
Meanwhile, if you want even more of Spiderman, make sure to check out this wrist sanitizer that shoots mist, just like how the superhero shoots his webs. 
All images courtesy of UNIQLO.
Also read:
The New Marvel x Mayer Collection Has Blenders & Fans For You To Assemble Your Stark-Inspired Home