TWO L(I)PS Vulva Mask
So Spa Esprit Group founder's Cynthia Chua recently launched TWO L(I)PS, a "luxury intimate care range for the vulva", and they sent us what I'm going to call vagina masks.
Packaged like Korean facial sheet masks, the infrared activated charcoal mask is supposed to boost lymphatic drainage, detox, brighten, and hydrate your vulva and the surrounding area.
The mask is made with organic plant extracts and does not contain sulphates, parabens, or petrochemicals. It is also alcohol-free and has a pH-balanced formula.
My first thought was "people up in Strip are wildin' y'all", just look at how the "(I)" in the "L(I)PS" looks exactly like a vulva. My second thought was do I really need this mask? Isn't the vulva area self-cleaning?
But because I have long accepted that my job is ratchet AF, I brought the package home and prepared my nether regions for an evening of TLC.
Masking my vulva
After a shower, I made some of the butterfly pea flower (clitoria ternatea) tea TWO L(I)PS provided and advised to brew for the "full mask experience".
Then I ripped open the foil packet and was confronted by this huge, lacy, butterfly-shaped thing.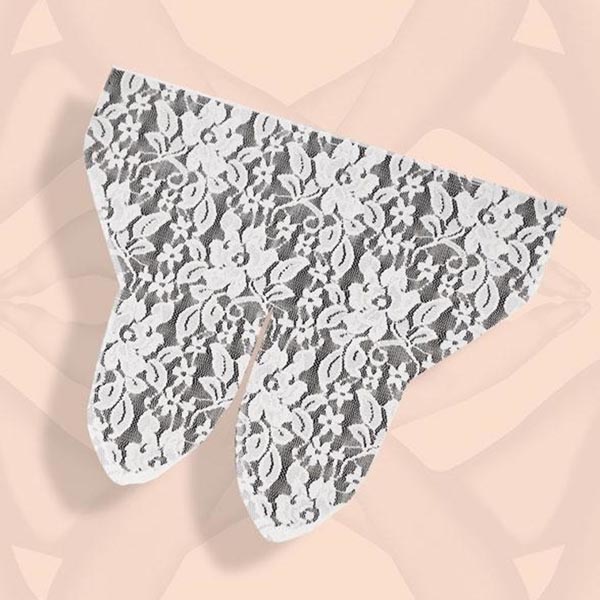 Unlike the intuitive facial sheet masks where little holes tell you where your eyes, nose, and lips go, this vulva mask didn't help me understand where to put my 'lips'.
Which side did I put on my vulva? Why did the mask need lace? How am I supposed to wear it? Does it go inside my vagina? Why does it smell like a milder version of Vagisil? So many questions left unanswered.
Lying down pantless in front of my bedroom mirror, I re-read the package's instructions and managed to eventually maneuver the mask in place.
I found lying flat on my back with my upper body propped up by pillows to be the best way to get the mask on. And because I didn't want to get my bed wet, I did the mask over a spread out towel on the floor.
To optimise the 15-minute vulva-masking experience, I listened to the curated Spotify playlist. (I liked how they included 'How Did I Get Here' by ODESZA into the mix).
Final Thoughts On Masking My Vulva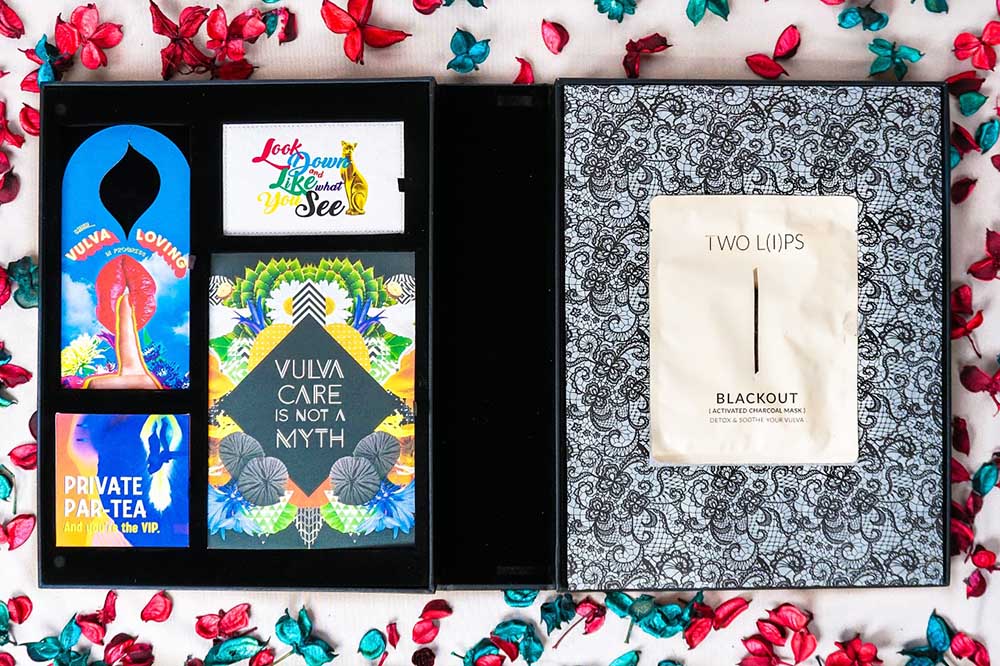 The initial coldness of the mask was slightly uncomfortable. But the combined mask-wearing, tea-drinking, and song-listening experience made for a pleasant 15 minutes.
Also, I liked how the ingredients were tailored to be extremely gentle on skin, so there was no post-mask irritation.
As instructed, I patted the remaining serum onto my thighs and checked out my private areas after I removed the mask.
Though I didn't see much difference, it's probably because I only used it once. To get the best results, TWO L(I)PS recommends masking for five consecutive days.
Still if you've just gone for a wax, IPL, and laser treatments or have some time to spare, make a night out of vulva masking for softer, less irritated skin.
If you're interested to treat yo' downstairs, a single mask goes for S$28, and a box of five costs S$120. The TWO L(I)PS Blackout Mask is available at Strip outlets and on the TWO L(I)PS website.
Also read: