TWO L(I)PS Undercover Vulva Cream
Last year, the Spa Esprit Group birthed TWO L(I)PS, a range of intimate care products for the vulva. This year, the brand has crafted more products, one of which is the Undercover vulva cream.
This product contains Palmitoyl Hexapeptide-36, a peptide that reduces blemishes and inhibits the production of melanin to lighten stubborn dark spots on the vulva.
As a beauty writer, it's my job to test a variety of products, no matter which pair of lips they go on. So, I took the cream home to try for 3 weeks.
Where and when to apply the cream
The instructions say to apply the cream on your vulva every night before you sleep. And if you don't know where your vulva is, have a look at this illustration provided by TWO L(I)PS below.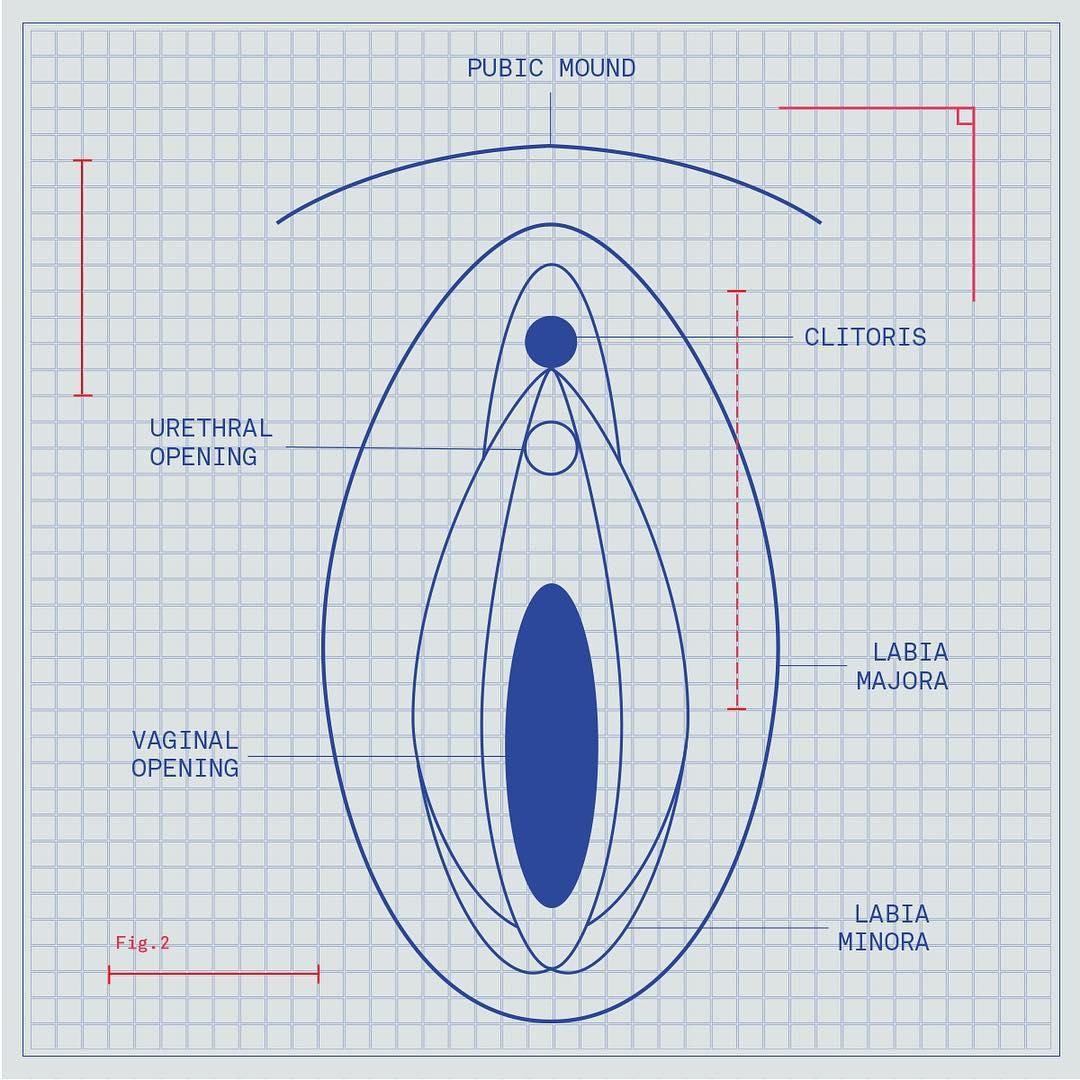 While most of us refer to the entire genital area as "vagina", the vulva actually includes the labia majora (outer lips), labia minora (inner lips), urethral opening and the vaginal opening. The vagina, on the other hand, is the internal organ within you.
TWO L(I)PS also encourages you to use this on your face for visibly lighter blemishes and pigmentation. So apply this on your face before bedtime and remember to slather on sunscreen the next morning.
Also read:
The Harmful Effects Of Feminine Hygiene Soaps That Advertisers Don't Tell You
Trying out a vulva cream for 3 weeks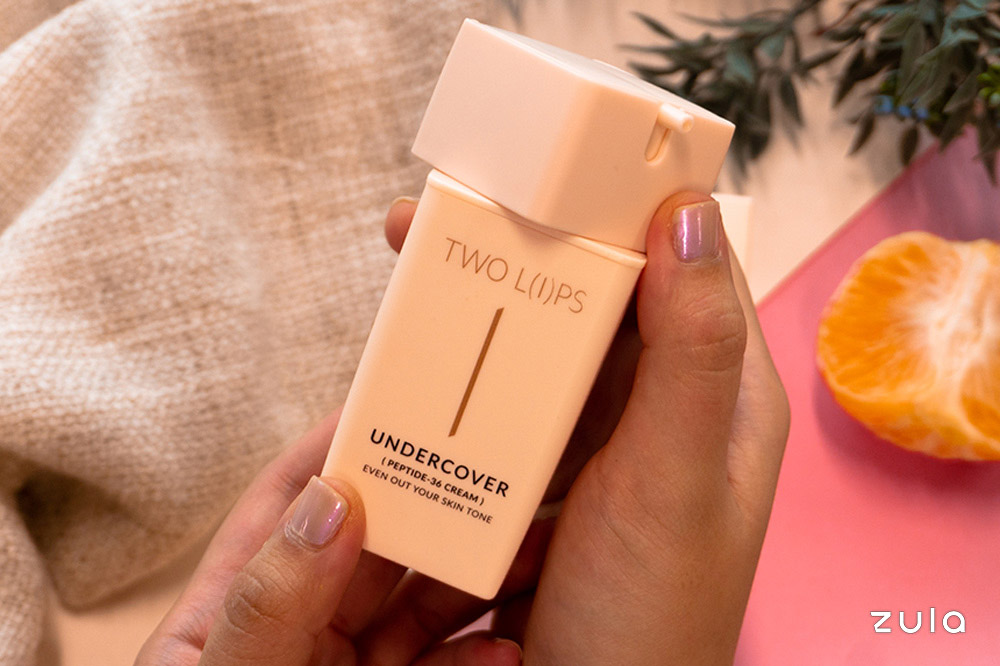 Twist the cap to unlock
On the first night, I reached for the cream and fumbled with the dispenser for a few seconds before realising I had to twist the cap anti-clockwise to unlock the pump.
As I smoothed the cream on my vulva, I noticed that its texture was closer to that of a lotion. The light consistency allowed the cream to absorb in seconds, so you don't have to spread your legs and wait for the product to sink in. There's no sticky residue too—a bonus in my book.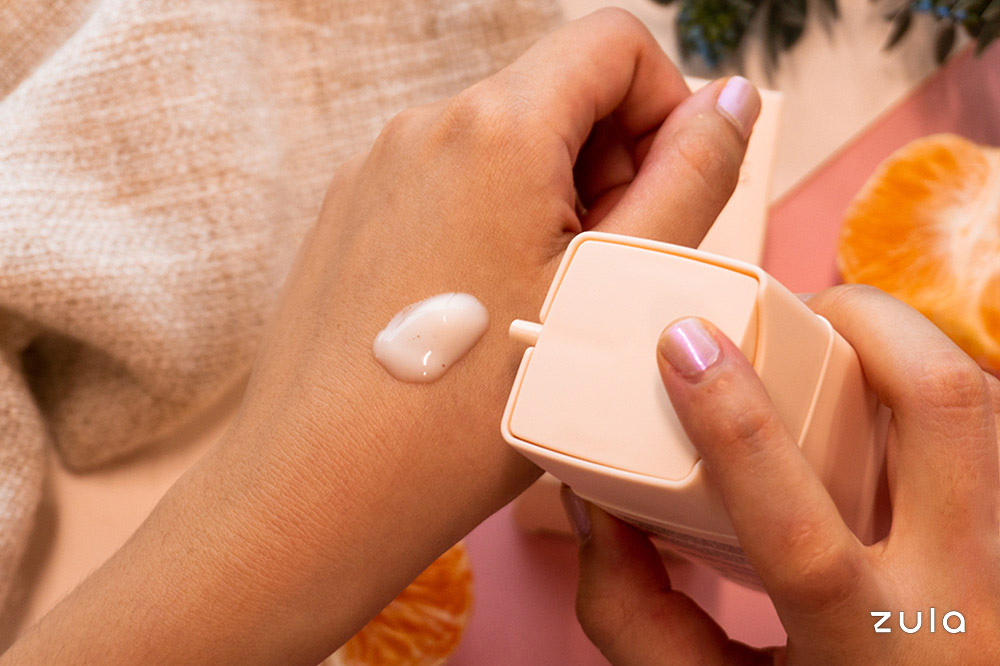 The lotion-like consistency
Formulated without common nasties such as petrochemicals, parabens and sulphates, the Undercover cream is gynaecologically and dermatologically tested, so it's safe to use on the most delicate of nether regions.
As someone with incredibly sensitive skin, I also liked that it didn't contain any synthetic fragrance or essential oils in the formula, minimising the possibility of irritation.
After 3 weeks, I noticed softer skin, probably attributed to the olive fruit oil. However, I didn't see any difference when it came to two of my dark spots and overall skin tone. There were no blemishes to heal during this trial period either, so I couldn't judge its efficacy adequately.
(I snapped before and after pictures for reference, but obviously, I don't want to leave everyone scarred for all eternity and lose my job simultaneously.)
My issue with most intimate care products
I'm no stranger to the aftermath of a Brazilian wax, so ingrown hairs, pigmentation and the odd blemish are common. They're tiny issues I hadn't given much thought to before. But when this product landed on my desk and I started going through the press materials, my insecurities were abruptly magnified.
Are my dark spots obvious and unsightly? Is my vulva considered "ugly" by modern standards? Has my boyfriend ever thought about how horrible I look down there? Those were just a few dramatic thoughts fuelled by my old pal, Anxiety.
Days after I started using the product, Estée Laundry, an anonymous beauty collective, posted about the Undercover cream on Instagram Stories. One of their followers commented on how products like these prey on our insecurities, and I agree.
Like other controversial trends that seek to improve the aesthetics of the female genitalia, vulva lightening is a by-product of mainstream pornography as performers tend to have fairer, spot-free vulvas. These images trickle down to the rest of society, projecting unrealistic expectations onto girls and women.
Intimate care products thrive on our personal embarrassment, but we have to work towards removing that stigma.
A Review Of TWO L(I)PS' Undercover Cream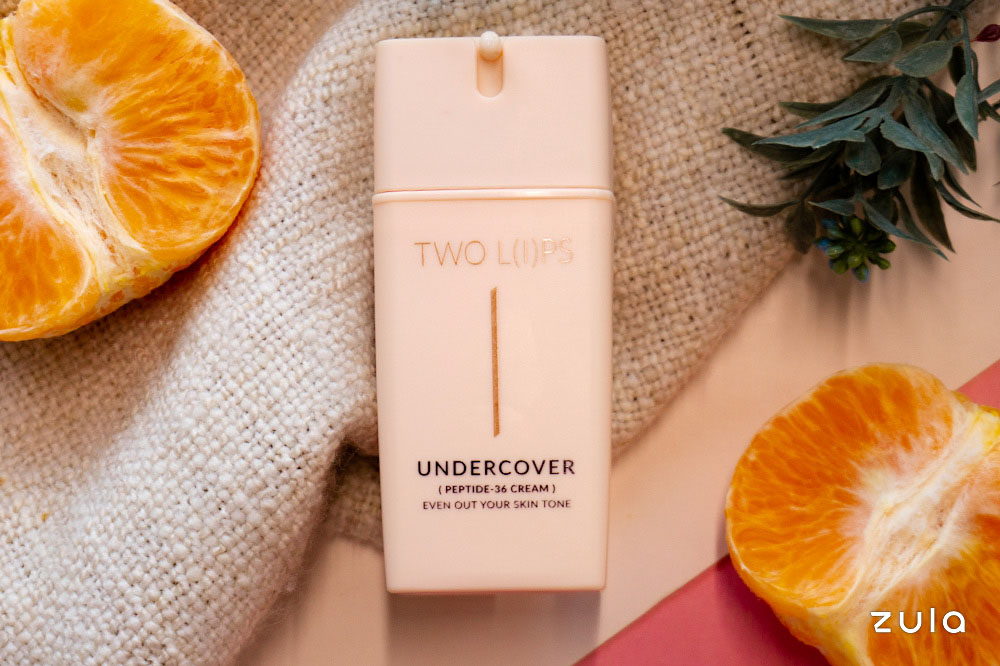 While I do recognise the effort to address blemishes and pigmentation, TWO L(I)PS could have formulated its Undercover cream with a gentle, vulva-safe chemical exfoliant that encourages cell turnover instead of an ingredient that hinders melanin, the pigment that gives your skin its natural colour.
If you're looking for an alternative way to stop pimples and dark spots from forming on your vulva, you can try swapping out underwear that's made of lace or polyester for cotton ones. Cotton is a breathable material that wicks moisture away from the skin to prevent clogged pores and breakouts.
TWO L(I)PS' Undercover is priced at $120. If you'd like to purchase a bottle and try it out yourself, head over to its website to browse the full range.
Also read:
I Reviewed A S$28 Vulva Sheet Mask To See If I Could Give My Vajayjay A Glow Up