Beauty Launches in October 2019
This October, beauty brands are blessing us with a great mix of makeup and skincare products. Among the new launches, there's a reformulated tinted moisturiser for a "no-makeup" makeup look and a cushion foundation for a matte base.
Those with dry skin are getting pampered this month with a hydrating face mask and antioxidant-rich mist to combat the haze. To guide you through the latest beauty drops, have a look at the products we tried and tested.
What is it: A 12-pan eyeshadow palette with earthy neutrals and golden shades.
Why I like it: Unlike the Naked Reloaded Palette, the latest Naked Honey Palette comes with a convenient brush. The palette has plenty of neutral tones to create a subtle smokey eye look too. My favourite in the range has to be HBIC, a metallic champagne with a terracotta undertone.
What I don't like about it: I find yellow and gold tones incredibly difficult to pull off on my entire eyelid. Drawing inspiration from makeup artist Katie Jane Hughes, I used Honey on the inner corner of my eyes for a fun pop of colour.
Rating: 4/5
What is it: A reformulation of its bestselling tinted moisturiser, now with hydrating oils and a higher SPF. It comes in 5 new shades for medium and dark skin tones.
Why I like it: The lightweight tinted cream provides a good dose of moisture and sheer coverage for everyday wear. I didn't need an extra serum under it, and it lets me skip foundation when I'm too lazy.
What I don't like about it: Because it's a tinted moisturiser geared towards drier skin types, it contains shea butter and macadamia oil. When I used it for 4 consecutive days in a week, the formula started to clog my pores, so I'll be sticking to the oil-free version.
Rating: 3.5/5
What is it: A matte cushion foundation that provides full coverage for up to 24 hours. It comes in 24 shades developed for Asian skin tones.
Why I like it: The finish of this formula is not completely matte, which could be a bummer to some, but it's what I prefer. It blurs the appearance of my gaping pores and gives oilier areas a semi-matte, skin-like finish.
What I don't like about it: After a few hours, the foundation started separating around my T-zone. Granted, it's the oiliest part on my face, but I was hoping for a more long-lasting formula.
Rating: 3/5
Gucci Beauty Rouge à Lèvres Satin Lipstick & Voile Lipstick ($53, available at Takashimaya D.S. Beauty Hall)
What is it: Inspired by old Hollywood and art deco, these lipsticks come in two textures: Satin, a moisturising cream; and Voile, a sheer gel.
Why I like it: The Satin lipsticks are incredibly saturated, so I only needed a swipe for an opaque colour. The gel texture of the Voile lipstick glide on easily for a sheer wash of colour, which makes the bright lavender shade much less intimidating to wear.
What I don't like about it: The floral fragrance is too strong and it lingers on my lips for hours. As much as I'd love to use these lipsticks on my cheeks, the scent is just a little too overwhelming.
Rating: 3/5
Also read:
Gucci Makeup Is Now Available In Singapore Starting With 58 Lipsticks At Takashimaya
What is it: A 2-in-1 brow product with a wax pencil on one end and a pigmented powder on the other.
Why I like it: Benefit's Goof Proof Eyebrow Pencil has been my go-to for years because of the precise, angled tip. This new product has a powder on the other end to help make my brows look even fuller.
What I don't like about it: If you pick up too much powder on the sponge tip, you may end up looking like Angry Bird. Before you start filling your brows, remember to dust off some powder into the vial.
Rating: 3.5/5
What is it: A creamy face mask made with avocado oil and evening primrose oil to hydrate dry skin.
Why I like it: My skin was feeling dehydrated and sensitive, so this mask arrived right on time. Like mashed avocados, the rich texture gave my skin some much-needed hydration. It soothed the red patches on my cheeks and didn't leave a greasy residue on my face after I rinsed it off.
What I don't like about it: The mask was chunky and messy when applied directly on my skin the first time. I learned to mash the product in my palms first for a smoother consistency.
Rating: 4.5/5
What is it: A hydrating facial mist that's packed with antioxidants like chamomile flower extract and licorice.
Why I like it: When I'm feeling a little groggy at my desk, a few spritzes of this mist refreshes my skin and wakes me up. It was given to me at peak haze period too, so it helps to protect my skin from pollutants in the air.
What I don't like about it: It can leave the skin quite shiny when sprayed on top of makeup. If you've got oily skin like me, try using it as a hydrating toner before moisturiser instead.
Rating: 4/5
Pixi Retinol Jasmine Lotion ($35, available at Sephora from 10 October)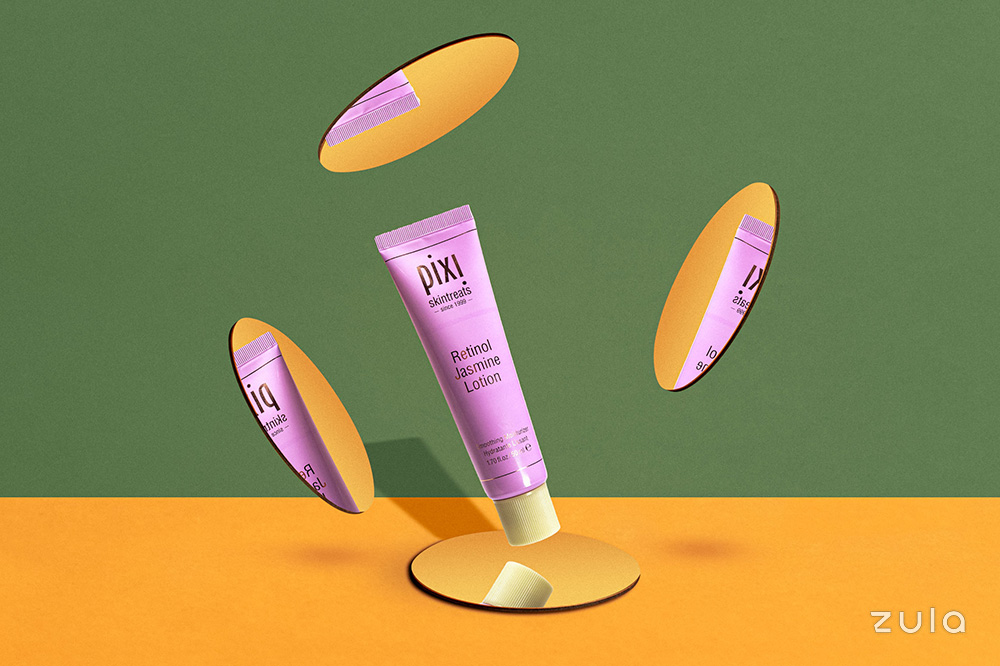 What is it: A light, moisturising lotion that contains retinol to increase collagen production.
Why I like it: At first whiff, I detected a floral, slightly metallic scent that was quite pleasant. The formula glides smoothly over my skin and sinks in quickly without leaving a greasy feel behind.
What I don't like about it: There's no indication of how strong the retinol is, so it was tough to determine how often I should be using it. Although the lotion is lightweight, tiny little bumps started to form along my jawline after using it for consecutive nights.
Rating: 2.5/5
Payday Picks October 2019
October's skincare and makeup launches are here to keep your complexion glowing all day long. When you've got a good base going, add on touches of yellow and lavender to switch up your daily makeup routine.
Also read:
Gucci Makeup Is Now Available In Singapore Starting With 58 Lipsticks At Takashimaya