Converse x Pokémon Sneakers
Last year, Converse and Pokémon teamed up to release a collection of footwear and apparel in celebration of Pokémon's 25th anniversary. For trainers who can't get enough merch, Converse is releasing another collection of high-cut sneakers inspired by favourites such as Pikachu and Eevee.
Adult sneakers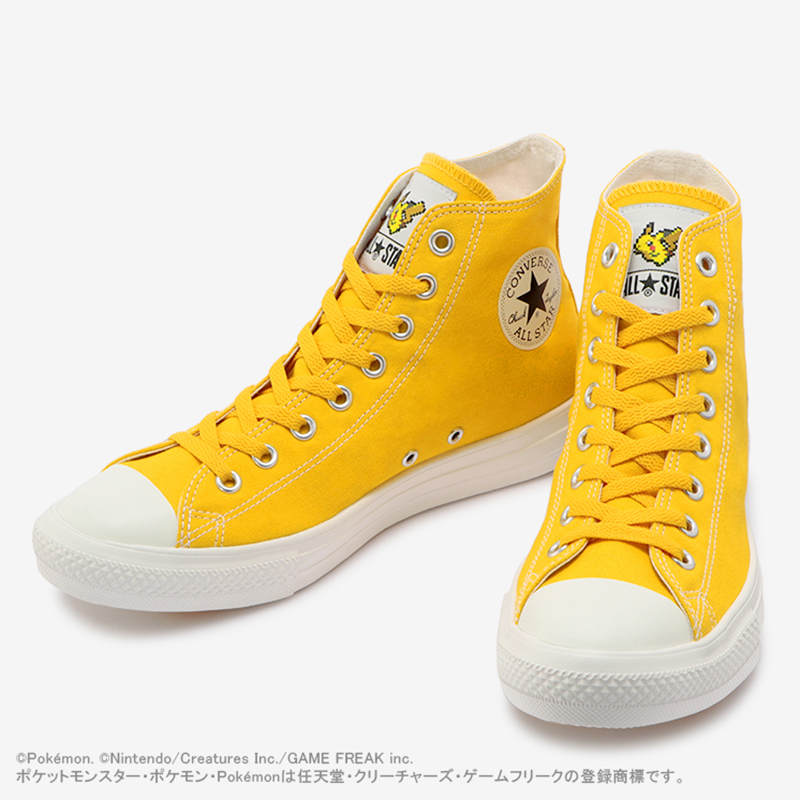 There are four high-top All-Star Light adult sneakers in this collection, each available in different Pokémon colours and designs. The Pikachu sneakers take on an electrifyingly bright yellow palette, featuring an 8-bit Pikachu design on the tongue.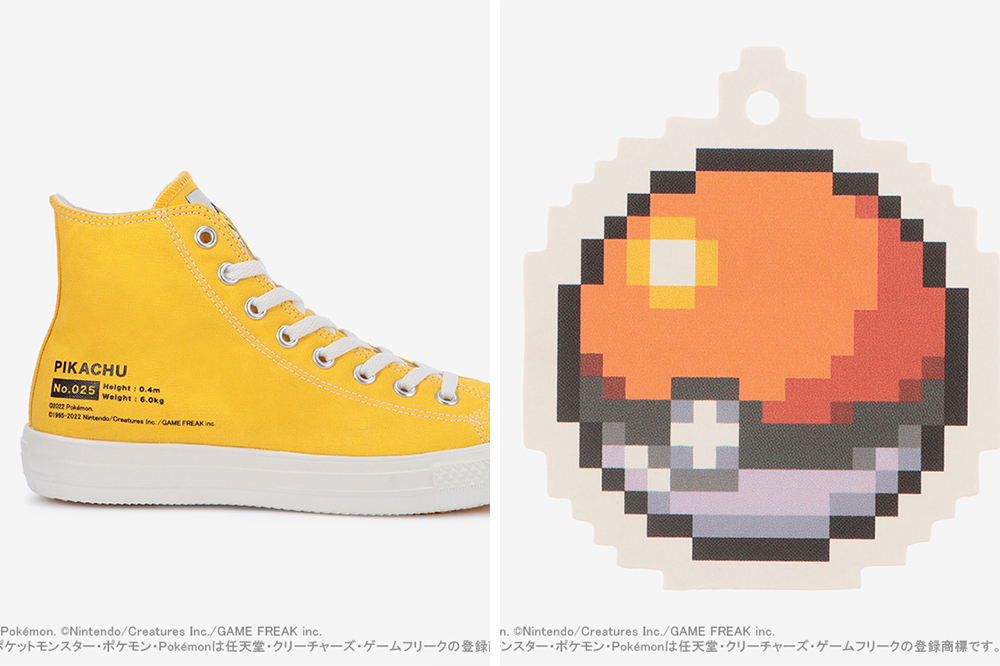 Pikachu's Pokédex details decorate along the sides of the sneaker, such as its height, weight and Pokédex number. 
The sneaker also comes with a special Pokéball hang tag, so you can channel your inner Ash Ketchum and yell "I choose you!" to summon your Pikachu kicks.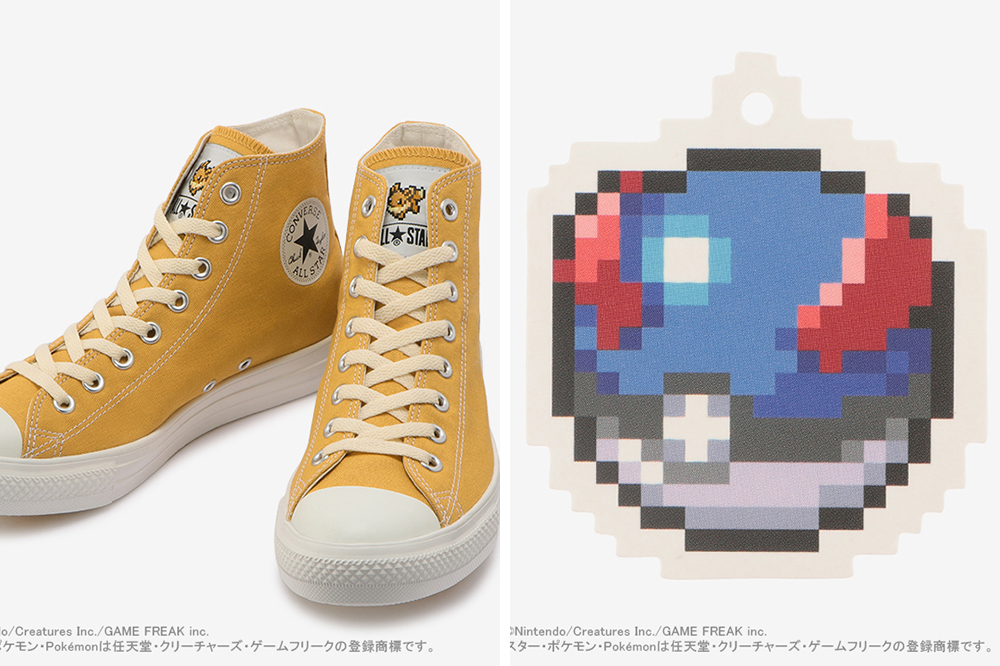 The Eevee sneakers are decked in a light brown shade similar to Eevee's fur, likewise featuring an 8-bit Eevee design on the tongue. It comes with a Great Ball hang tag, perfect for those on the hunt to collect all eight Eevee-lutions.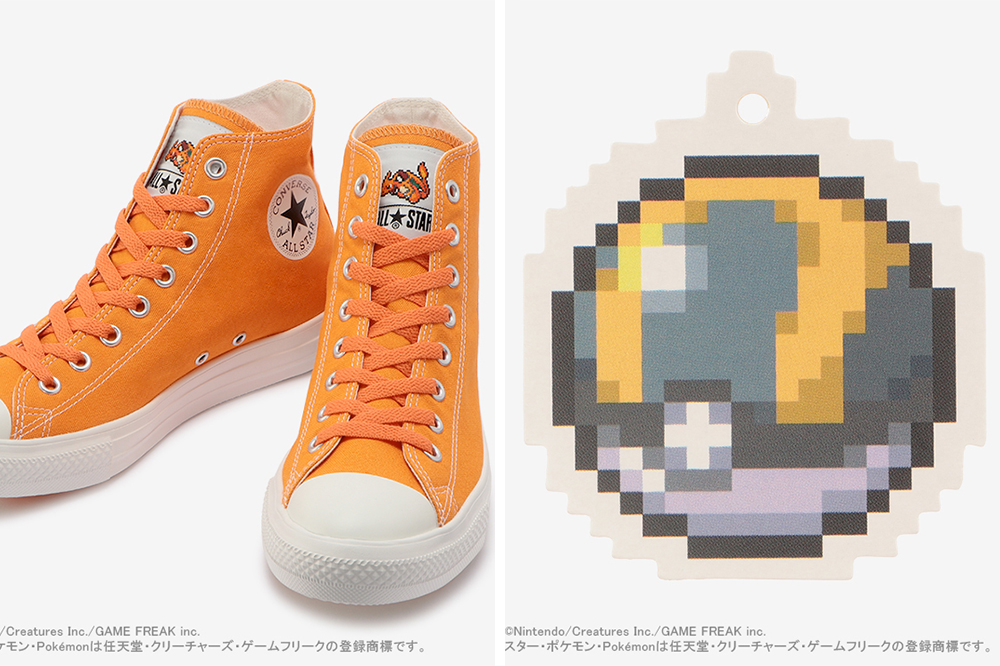 As Champion Leon's most trusted companion, these fiery orange Charizard sneakers are not to be missed from this collection. The sneakers come with an Ultra Ball hang tag.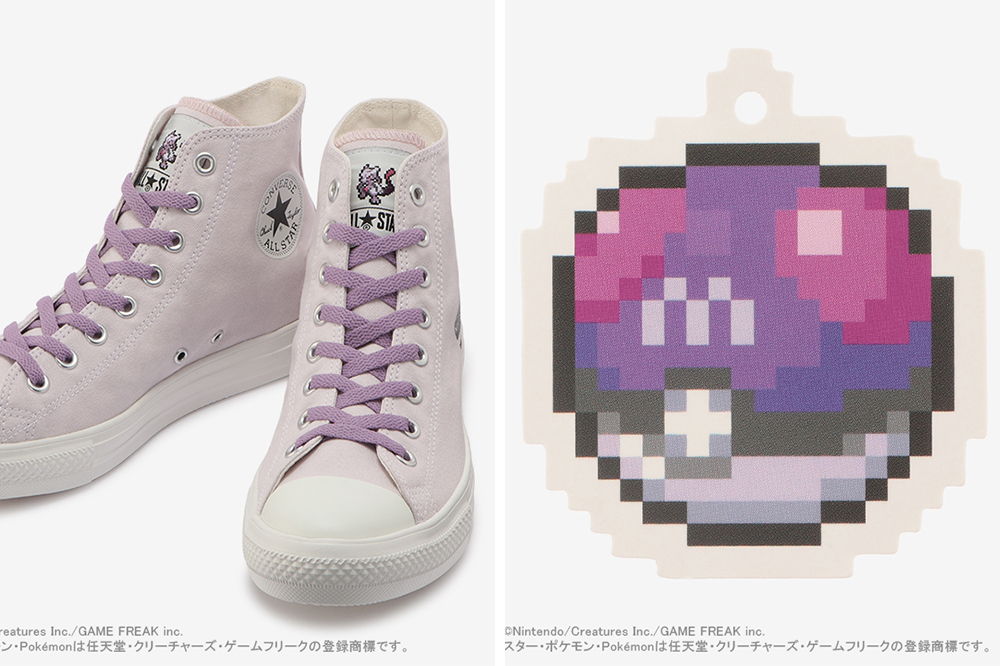 Mewtwo is one of the first few legendary Pokémon we've been introduced to in Generation 1. Decked in pastel purple hues, it's no surprise to trainers that these sneakers come with a matching purple Master Ball hang tag. 
Mewtwo deserves the Master Ball after all, seeing as it is one of the hardest Pokémon to catch in the game.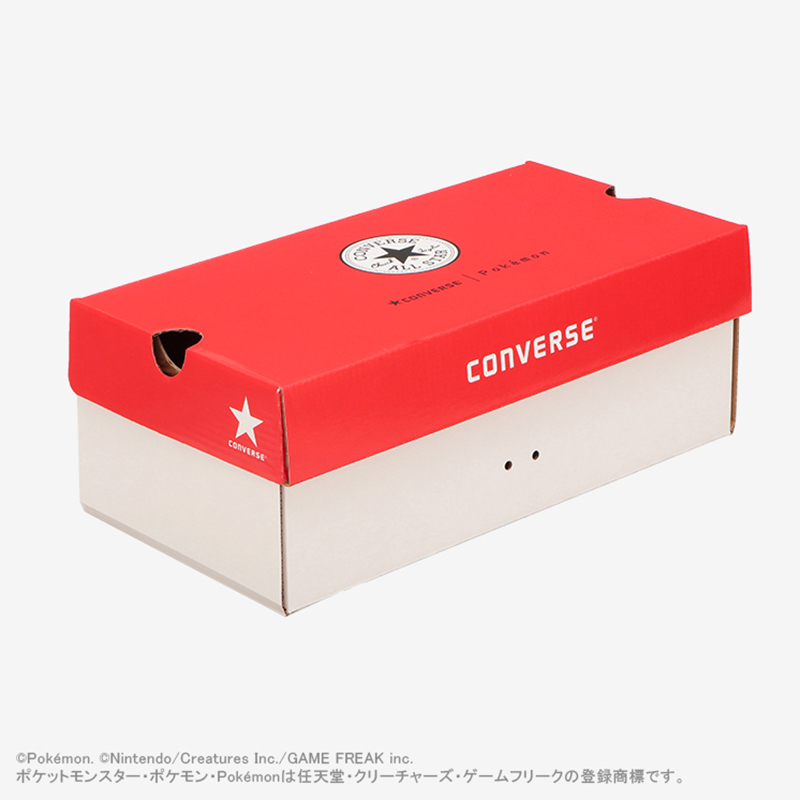 Every purchase of the All-Star Light sneakers comes with an exclusive Pokéball-themed shoebox. If you're the type of trainer who wants to catch 'em all, this is the perfect collector's item to add to your growing collection.
Kids sneakers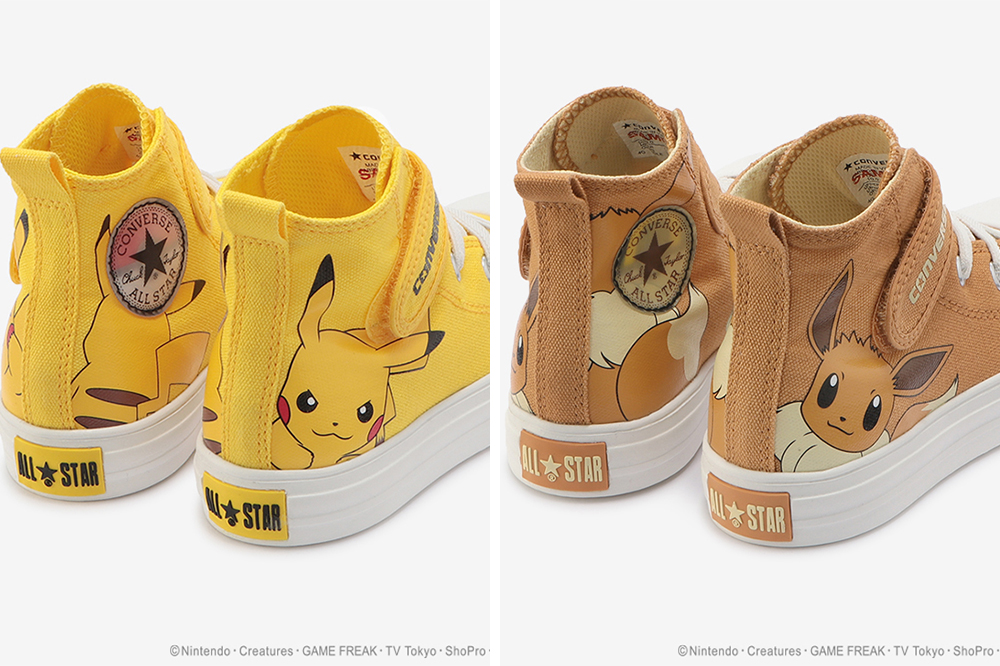 Similarly to the adult collection, kids are also treated to four designs of All-Star Light sneakers too.
Eevee and Pikachu have undoubtedly stolen our hearts, especially with the launch of the Let's Go Pikachu and Let's Go Eevee games. These high-top sneakers feature their adorable faces along the sides, complete with velcro straps.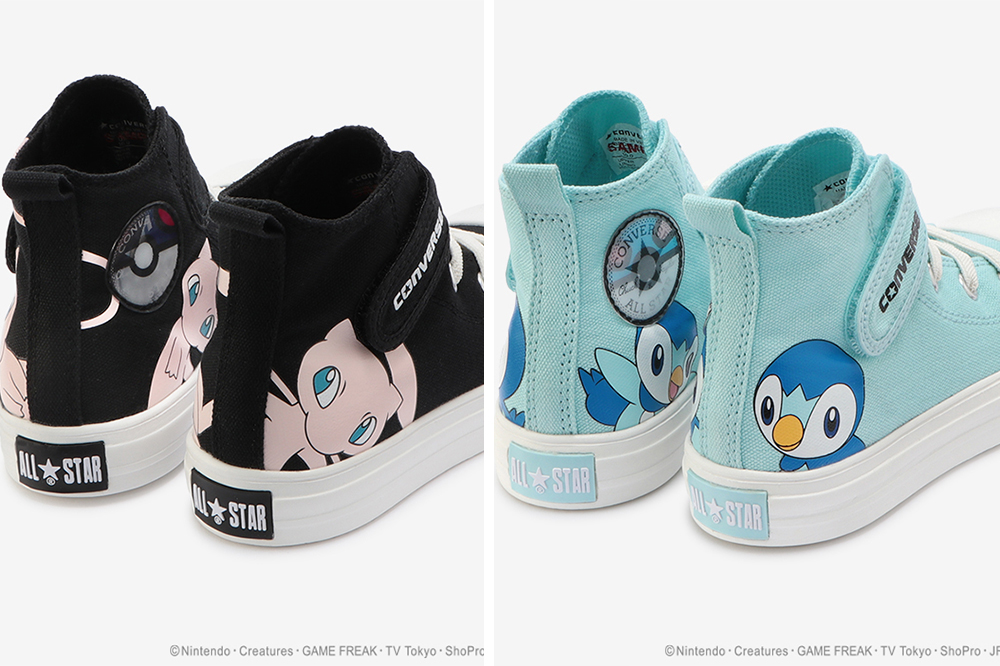 The next two designs showcase Mew and Generation 4's Water-Pokémon starter, Piplup. On the Mew sneakers, a Master Ball design takes over where the iconic round Converse logo is. 
Meanwhile for Piplup, a Great Ball design takes its place instead. It blends in with the pastel blue colours of the sneakers.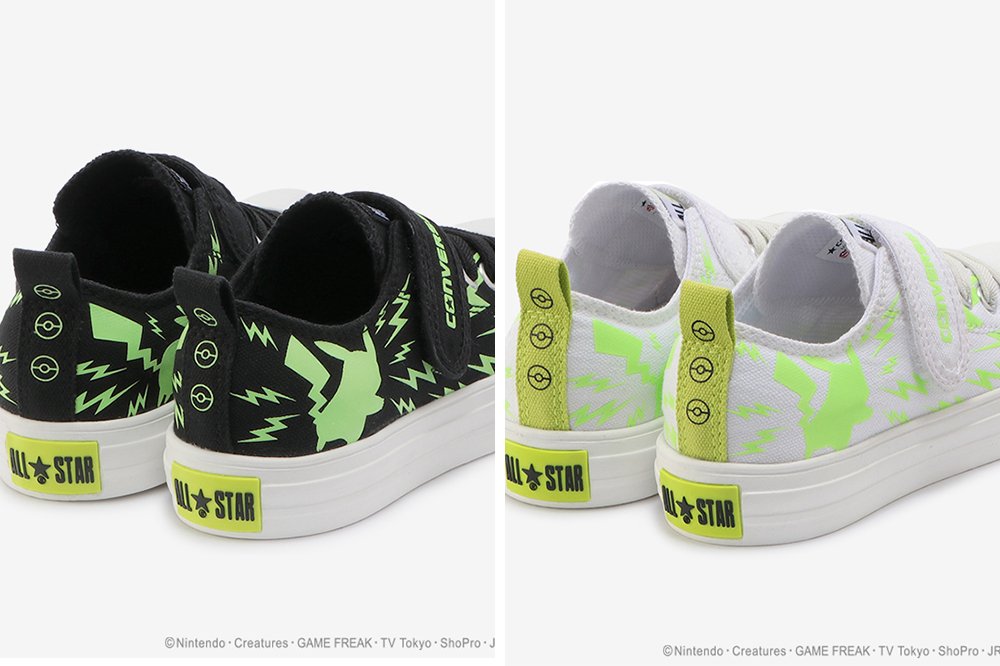 That's not all — Converse has also released two glow-in-the-dark Pikachu sneakers for the little ones. Available in either black or white, the sneakers come with flashy lightning designs to add some fun in every step.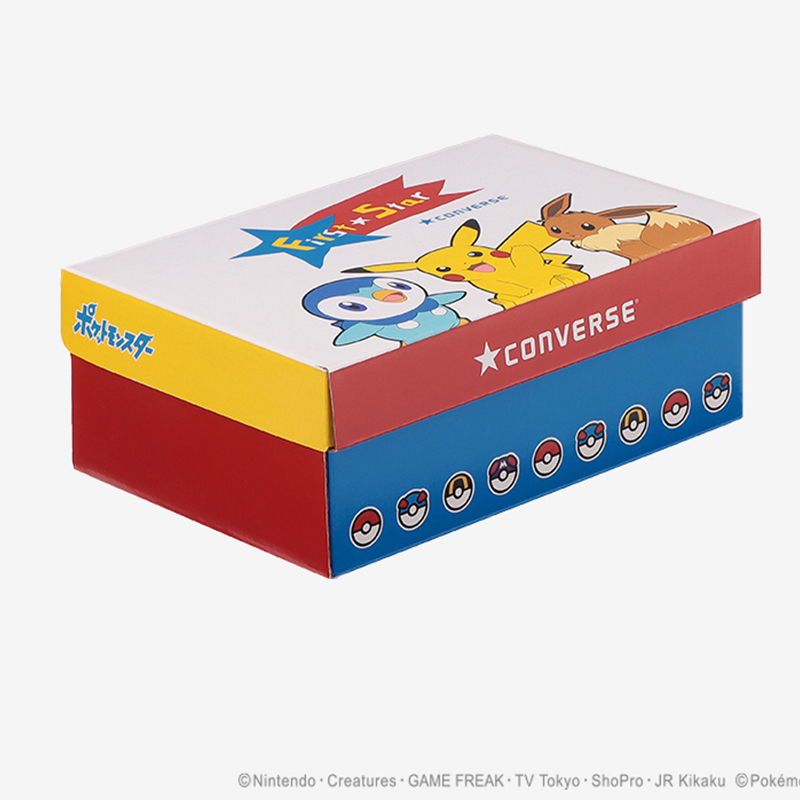 The kids' sneakers also come in another exclusive shoebox design, featuring Piplup, Pikachu and Eevee on the cover.
The Upcoming Converse x Pokémon Sneakers Has Us Hyped For The New Generation
Since Pokémon released the trailer for the upcoming Pokémon Scarlet and Violet games, fans all around the world can't wait for a new generation to come. But we still can't forget the original 150 Pokémon like Pikachu and Eevee, who have pretty much defined our childhood.
As of now, the new Pokémon x Converse sneakers are only available on Converse Japan's website. Seeing as the very first collaboration was released in Singapore, we're hoping to see this upcoming collection available in our stores soon. 
All images courtesy of Converse Japan.
Also read:
Samsung Now Has A Pokémon Edition Galaxy Z Flip 3 With Pikachu Back Cases & Collectible Stickers