Winnie The Pooh x Samantha Thavasa
Despite being a cartoon from the 1960s, Winnie the Pooh remains an icon to many of us till today, teaching us important lessons on love, life and friendship. To complement the years of growing up with Pooh, Japanese brand Samantha Thavasa has released an adorable collection of bags and accessories in Pooh motifs.
Bags and pouches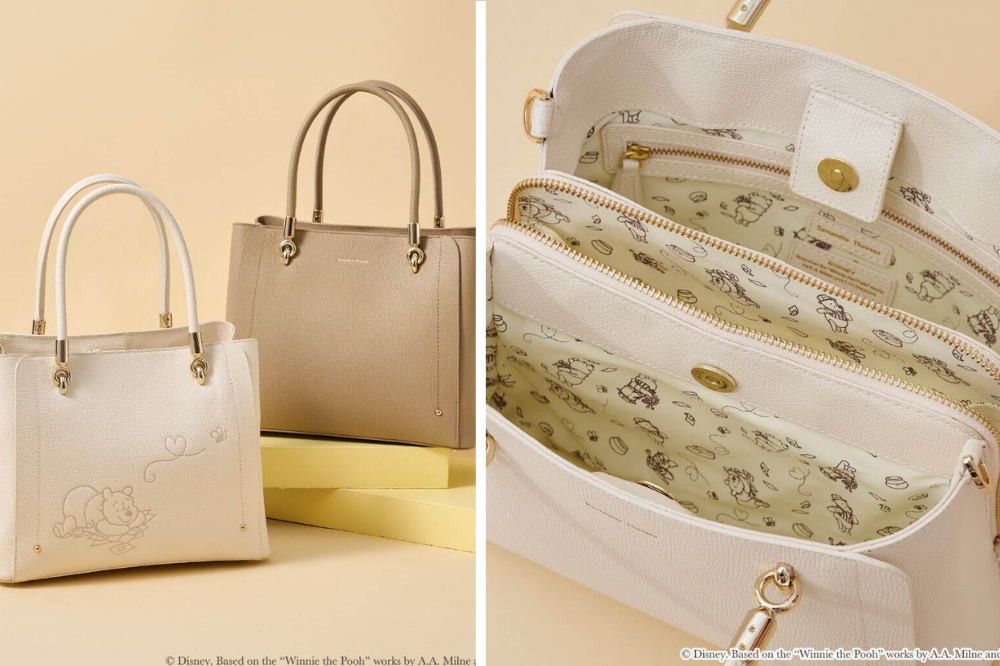 For those on the search for a classy yet cute bag to take to work, go for these beige and brown tote bags. The bags come with Pooh designs on the front as well as the inner lining, serving as a work companion to chase the Monday Blues away.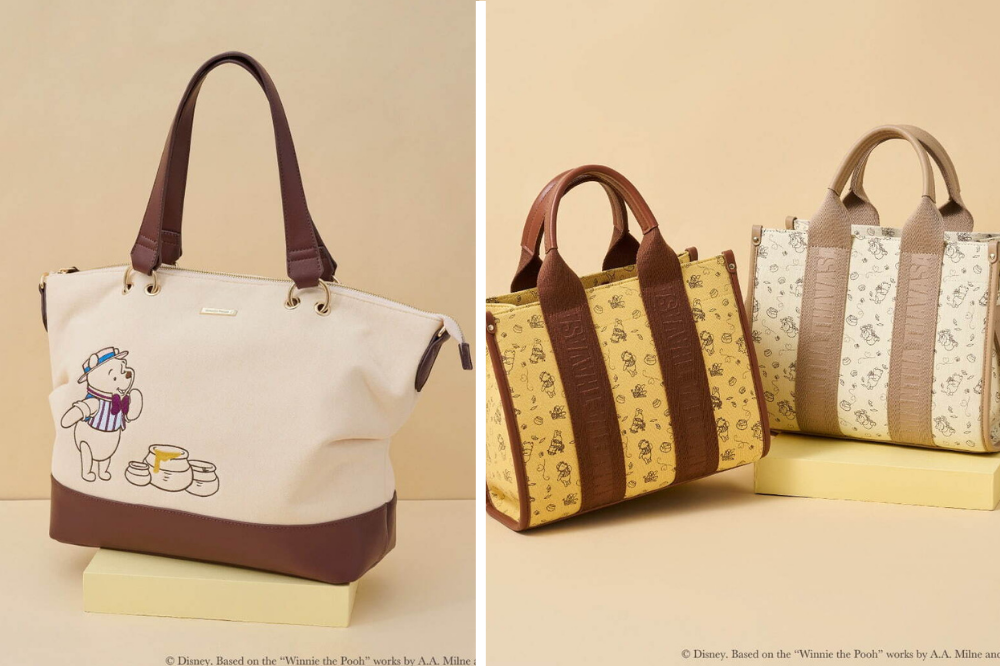 Casual tote bags are also available, such as the Sweat Tote Bag (left) featuring Pooh dressed up in a blue top hat while looking at his precious pots of honey. 
Opt for the Canvas Bags (right) in chic yellow and white stripes. It lowkey reminds us of the patterns on the atas Dior Tote Bag, except these are decked in Pooh, Piglet and honey pot prints.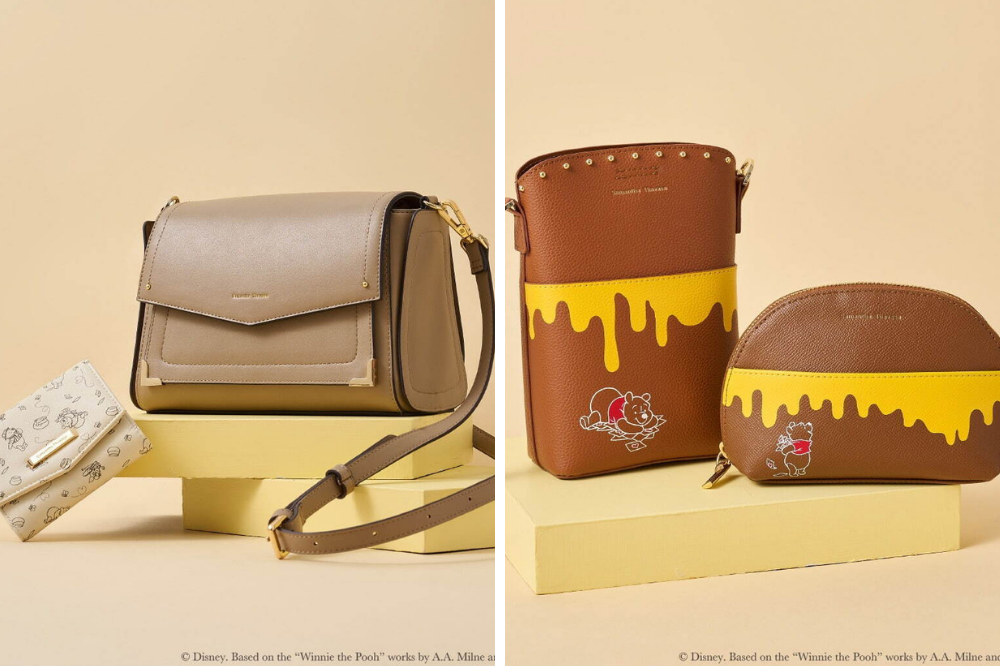 Pooh fans can get their hands on the Shoulder Bag and Wallet set (left) to show off their love for the bear character. The small wallet fits perfectly into the shoulder bag, so you can take this set out with you to complete your OOTD. 
If you love hunny as much as Pooh does, get the honey-themed Smartphone Shoulder Bag and Pouch (right). Both bags feature bright yellow honey "dripping" along the sides for a quirky look.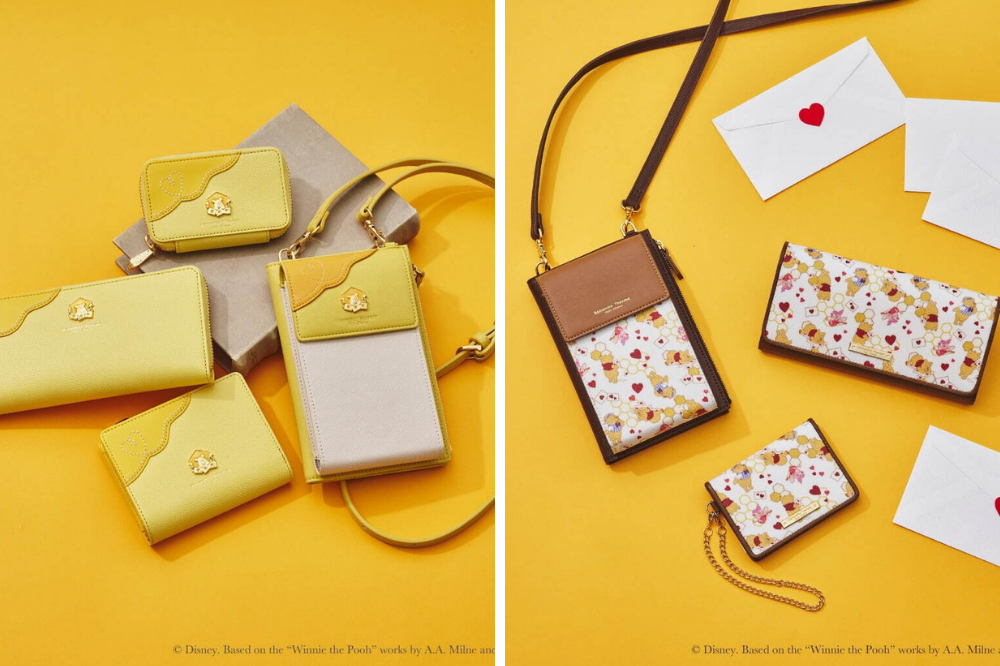 More smartphone holders and long wallets are also available in different designs, ranging from pastel yellow hues to prints of Pooh in various outfits.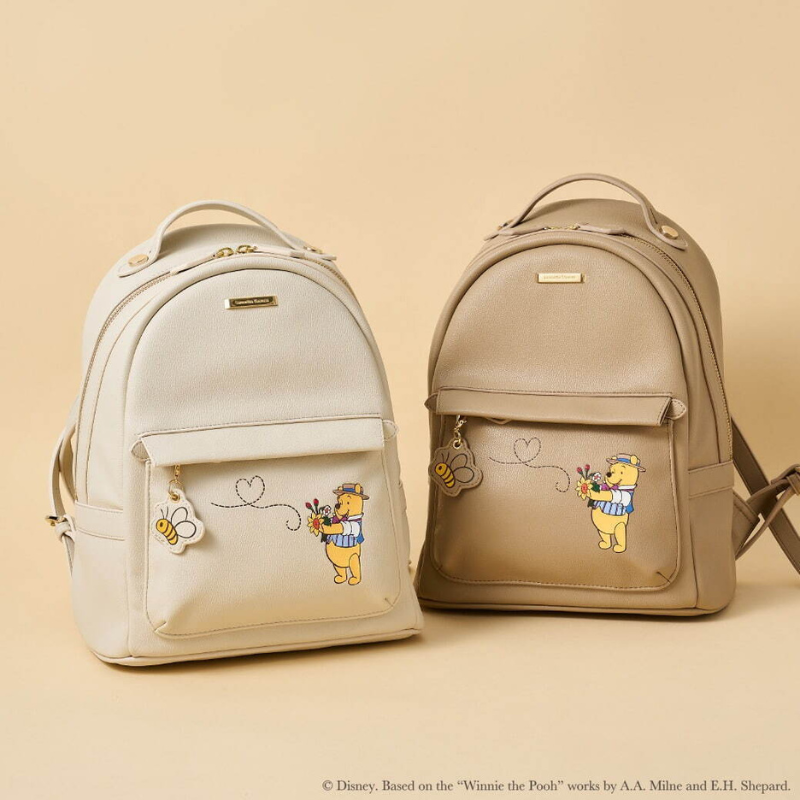 If you have a lot of barang-barang to take with you, such as your laptop and water bottle, these backpacks will come in handy. It's available in beige and brown shades, featuring a bee keychain that appears to be "flying" every time you zip up the front pocket.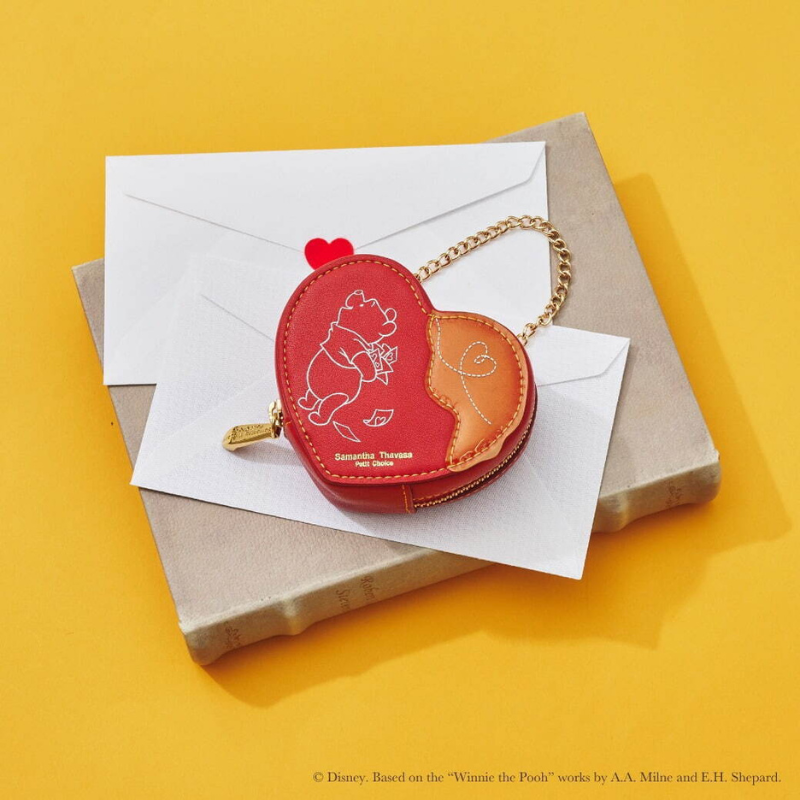 Fit your loose change and lip balms into this small heart-shaped Pooh pouch. It also comes with a chain to double as a cute keychain to hang onto your bags.
Accessories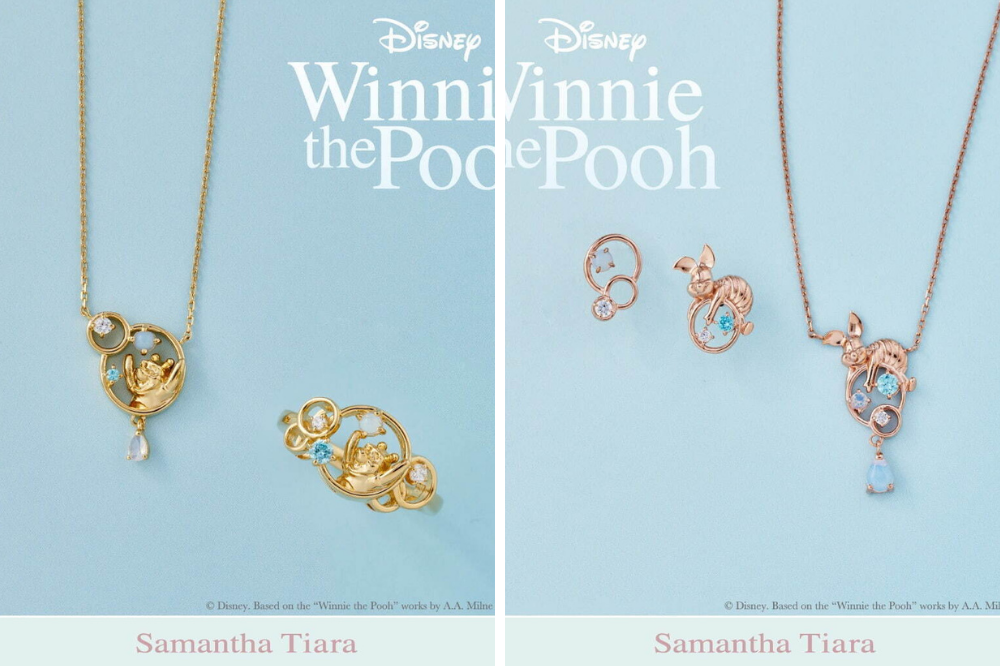 Samantha Thavasa's jewellery brand, Samantha Tiara, also has Pooh and Piglet-themed necklaces and rings. If your friendship with your BFF is as strong as Pooh and Piglet's, perhaps it's time to get matching jewellery to flex your unique bond.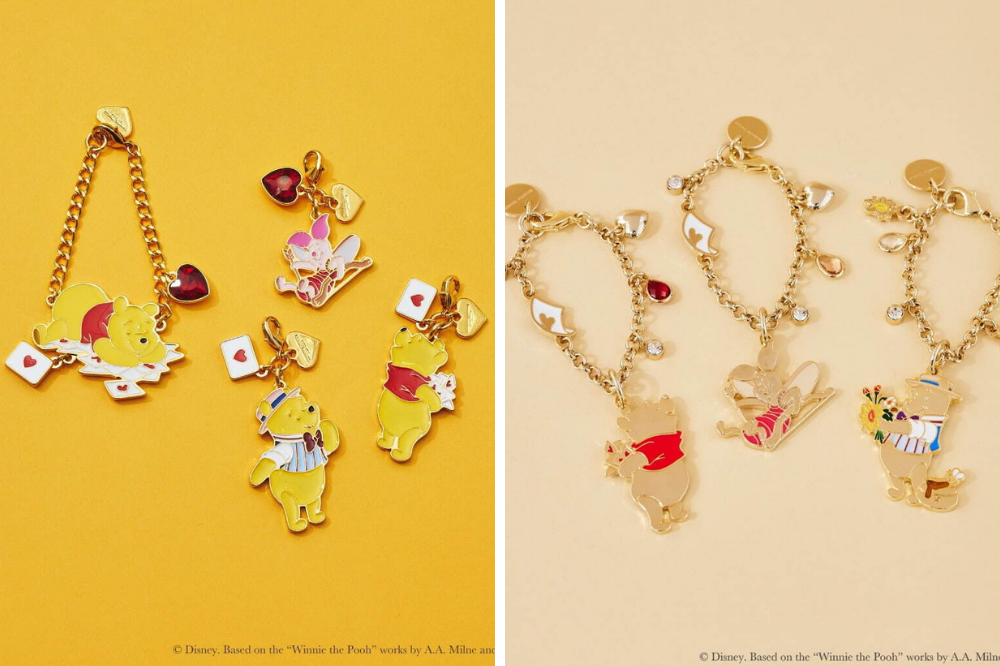 There are also additional bag charms in dainty motifs of hearts – Pooh and Piglet are included in this collection to zhng up your style.
The Winnie The Pooh x Samantha Thavasa Bag Collection Is A Cute Addition To Your OOTD
Whether you're in need of a new bag or need a little perk to get you through the week, the Winnie The Pooh x Samantha Thavasa collection is bound to put a smile on your face. As of now, the collection is only available on Samantha Thavasa's Japan website, but we're keeping our fingers crossed that it'll reach our shores too.  
In the meantime, check out more kawaii designs from the Sanrio x Converse collection with character sneakers. 
All images courtesy of Samantha Thavasa Japan.
Also read:
The New Sanrio x Converse All Star Collection Has Character Sneakers To Add Colour To Your OOTD