Aesthetic Work-From-Bed Set-Ups
Now that you've gotten used to working from home, you may sometimes find yourself tackling your workload on your laptop before you've even gotten out of bed. Or, you might be renting a room with limited space and have no choice but to work from your bed full-time. While working from bed might sound like the dream, it's important to get the right accessories for a comfortable and convenient home office set-up. Whichever category you fall into, these 8 Taobao items will help to enhance your work-from-bed experience, and maybe even boost your productivity.
1. Bedside desk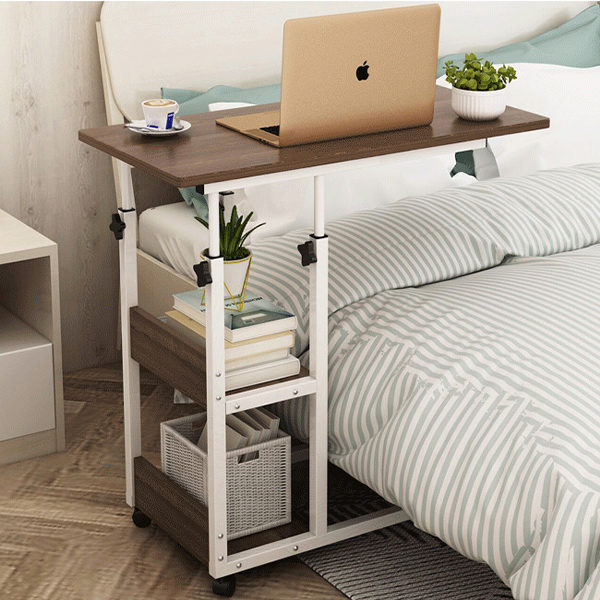 Source
Certain Debbie downers out there will tell you that nothing gets done if you work from bed. But that's for the noobs who are working while lying down. Pull this bedside desk (151.70 RMB, ~S$29.96) towards you and prop yourself up to get in the zone.
2. Slide-in long desk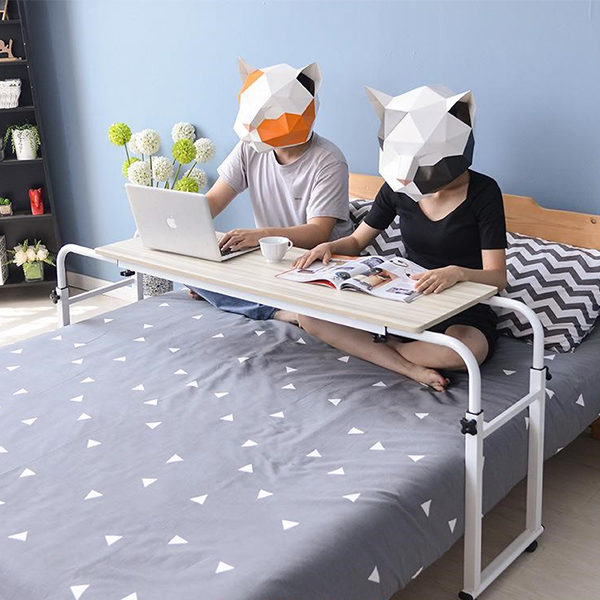 Source
Hustle hard with your significant other right beside you using this slide-in long desk (158.00 RMB to 228.00 RMB, ~S$31.20 to ~S$45.03). For all the single pringles, this desk gives you extra room so you can lay out several books and screens at once.
3. Laptop desk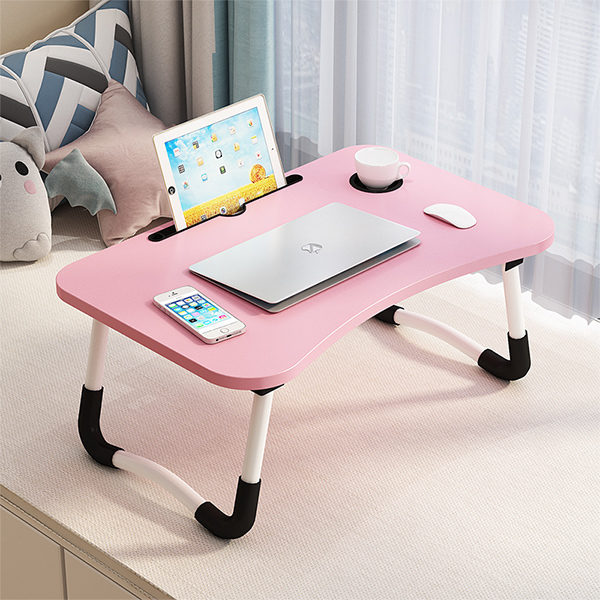 Source
If you're not a fan of big desks taking up space in your room, this portable and foldable alternative still lets you work from bed, minus the bulk. Place the laptop desk (12.87 RMB to 47.97 RMB, ~S$2.54 to ~S$9.47) on your bed and stash it away easily once you're done with work.
4. Clip-on lamp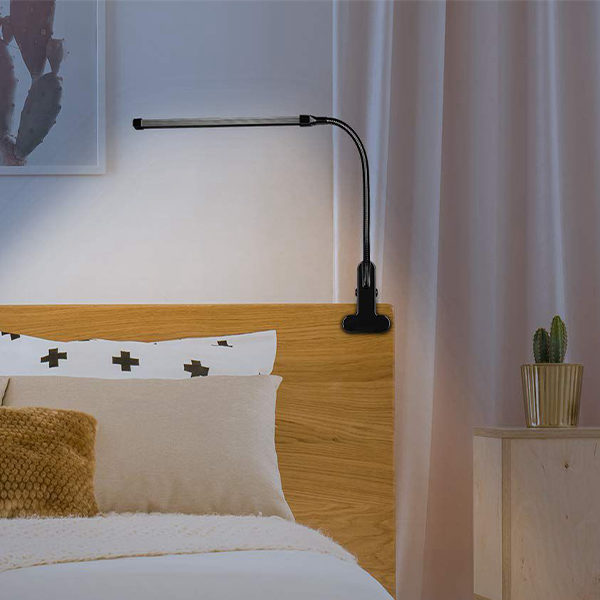 Source
You shouldn't have to deal with poor lighting even if you don't feel like dragging your table lamp to your bed and finding a suitable position for it. This clip-on lamp (96.80 RMB, ~S$19.15) can be attached to any thin surface, and stand on any flat surface. 
Also read:
How I Tripled My Productivity Working From Home Since It Might Become The New Normal
5. Triangular cushion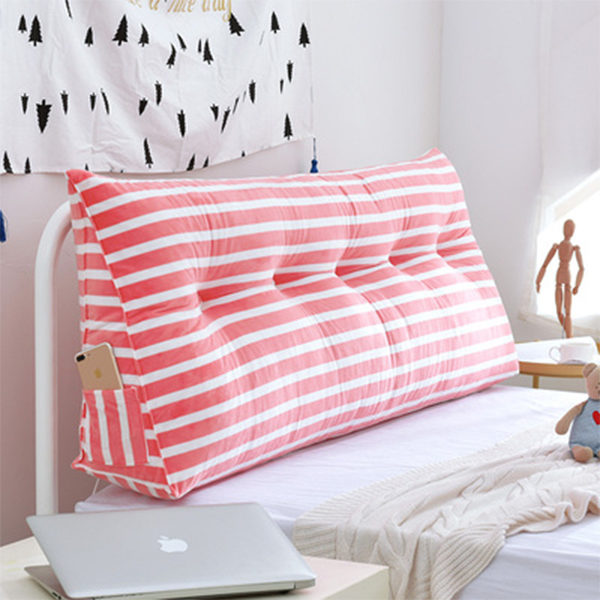 Source
This triangular cushion (94.32 RMB to 307.36 RMB, ~S$18.66 to ~S$60.80) lets you work comfortably so you no longer have to stack up your pillows in awkward positions to get some neck and back support. Keep your phone near you in the little pocket at the side of the cushion.
6. Cable management box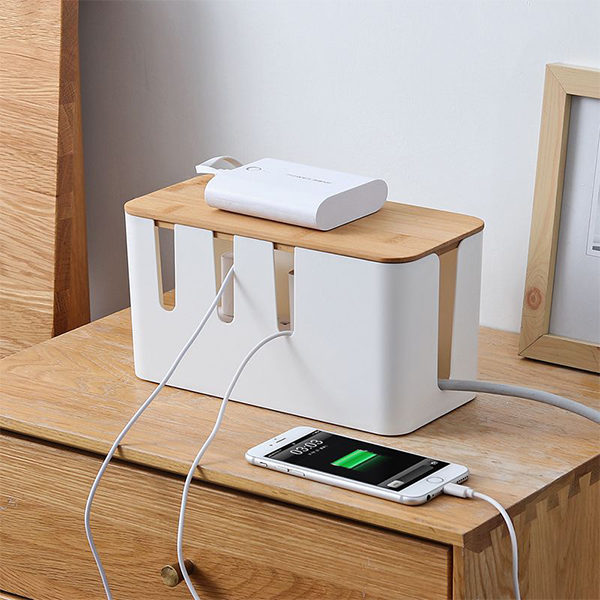 Source
Working from bed usually requires you to string your chargers from the socket to your bed. For the modern workaholic, this means several wires sprawled around your bedside and on your bed.
Organise the space with a cable management box (21.50 RMB, ~S$4.23) and save yourself from a headache whenever you look beyond your screen.
7. Bedside storage pocket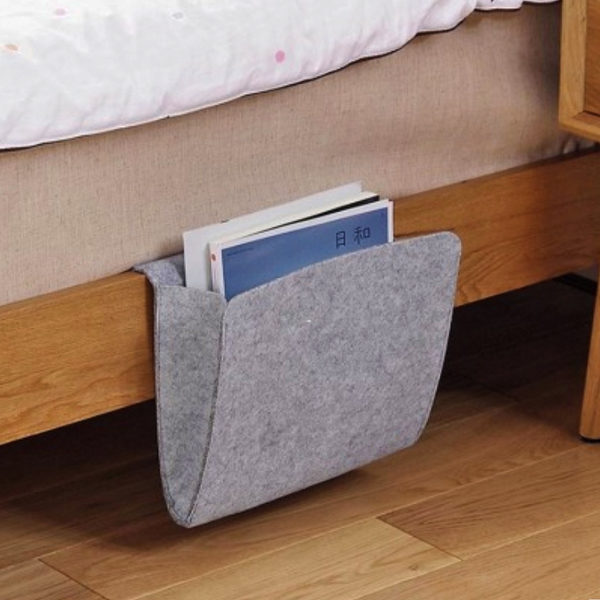 Source
Work-from-bed adventures can be extra enjoyable when you don't have to get out of bed every 5 minutes to grab something. Just drop your go-to items in this bedside storage pocket (38.16 RMB, ~S$7.55) and you'll never have to leave your little haven.
8. Trays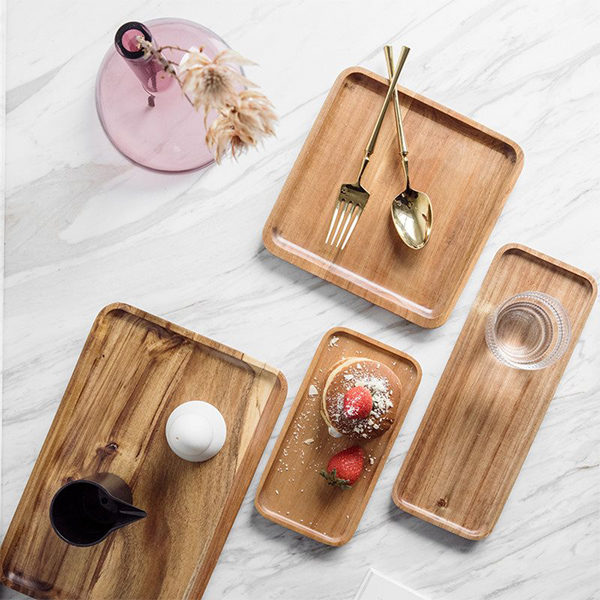 Source
Balance your coffee mugs and glasses of water on these wooden trays (19.40 RMB to 50.60 RMB, ~S$3.84 to ~S$10.01) so you can have your drinks right by your side to keep you hydrated as you work.
Work-From-Bed Set-Ups That Let You Stay Productive While Lounging Around
Work-from-bed set-ups don't have to be messy and distracting. Turn your bed into an aesthetic and comfortable makeshift office with these 8 Taobao items.
Also read:
11 Taobao Items That Will Transform Your Workstation Into A Stylish Home Office Set-up
Cover image: Source, source, source