Standing Desks For WFH Set-ups
WFH arrangements may have you sending colleagues random "I miss you" texts and getting distracted by family members during Zoom meetings. But it can also be a blessing in disguise. For one, your workspace is now fully customisable. Say goodbye to unsightly desks and backaches at the same time with these standing desk options.
1. Omnidesk Pro from Omnidesk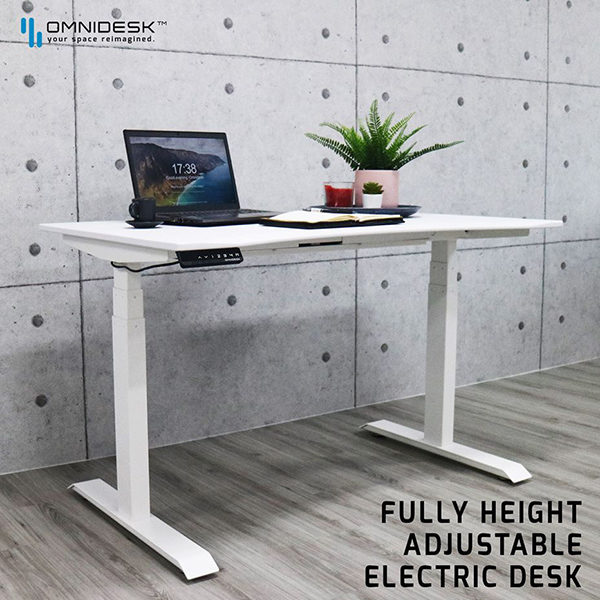 Source
Omnidesk offers a wide array of premium height adjustable desks suitable for interior design junkies and hardcore gamers alike. 
The fully modular Omnidesk Pro ($680, U.P. $860) will add a modern yet homely touch to your interior. You can choose your desktop size, and the colour of your desktop and desk frame, depending on your preferred aesthetic. 
The height of the electric standing desk can be adjusted at the touch of a button, ranging from 60cm to 125cm. It also has the added function of being able to remember your go-to heights. 
2. SKARSTA desk from IKEA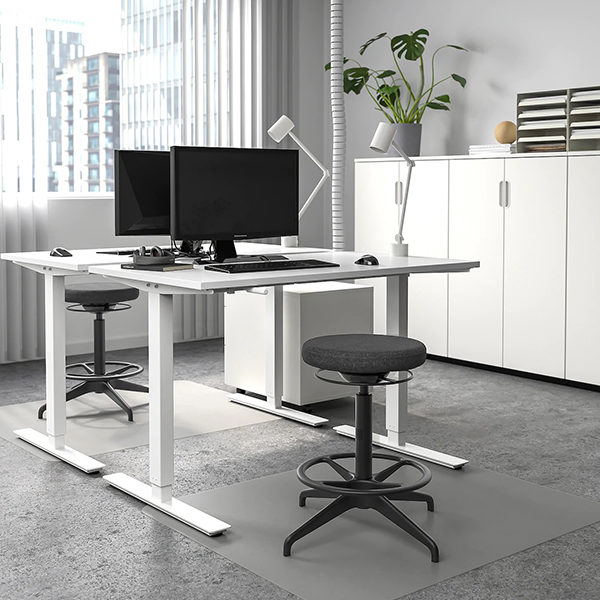 Source
The SKARSTA desk from IKEA ($349) will fit right into your stylish home office set-up. The desk comes with a manual crank handle that slides back in and hides under the table, all in the name of decluttering for that minimalist vibe.
3. Soges desk from Amazon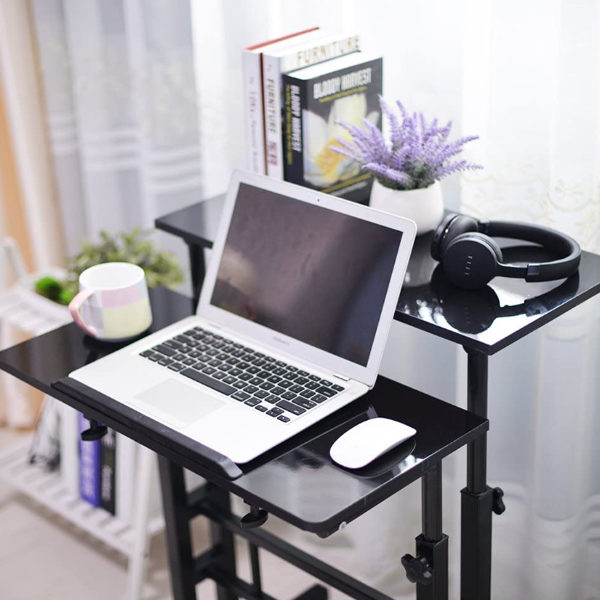 Source
Gear up for work with the Soges Desk ($235) from Amazon. It has adjustable sections so you can not only adjust the height of your desk, but also slant your tabletop to capture your face at the best angle for your next Zoom meeting.
Also read:
11 Taobao Items That Will Transform Your Workstation Into A Stylish Home Office Set-up
4. Dekorea Electrical Standing Desk from Lazada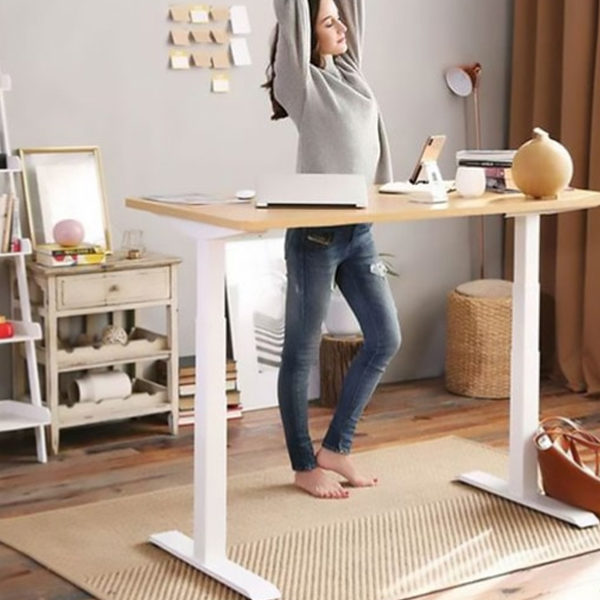 Source
Looks can be deceiving. While this chio Dekorea Electrical Standing Desk ($629) seems delicate with its slender table legs and top, it can easily hold up to 158kg of weight and still let you adjust it up and down for when you feel like changing up your position.
5. Multi-function desk from Taobao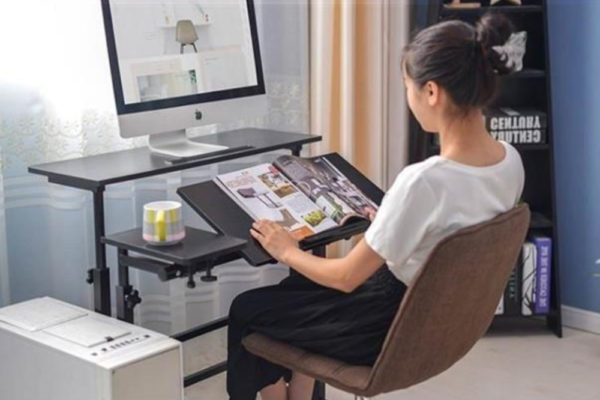 Source
Taobao's Multi-function Desk (291.27 RMB to 361.15 RMB, ~S$57.48 to ~S$71.28) lets you rest your Starbucks flower tumblers and desktop computer on different sections of the table while you adjust the last section to cater to a comfortable slant. 
The desk doesn't just have separate convertible sections, it is also adjustable in height and mobile, so you can easily change its position whenever you need a room makeover.
6. Bed desk from EZBuy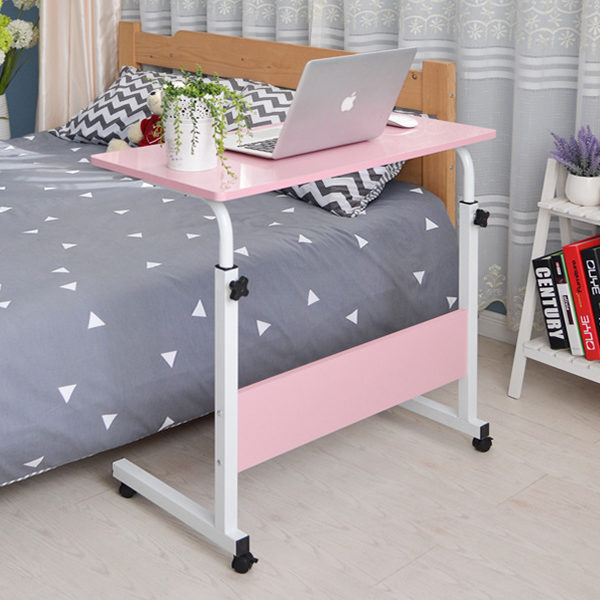 Source
Live the WFH dream with an affordable, functional and adorable pink bed desk (from $18.10 to $24.56). Get hustling right from the comfort of your bed, and manually crank the table up if you ever want to work while standing up.
These Standing Desks Are For The Minimalist At Heart
Form meets function with these aesthetic standing desks that will help you with your posture while keeping your interior looking on fleek.
Also read:
Minimalist Interior Design In Singapore: How To MUJI-fy Your Home, Pick The Right ID, Plus Cost-Saving & Design Tips